This week's Let Us In Home Tour takes us into a sophisticated Beach House situated in the quiet coastal town of Blairgowrie. You can't help but relax as soon as you head out of the city and drive towards the coast and this beach home makes an epic destination for a week away. Don't be fooled though, this is not your average beach shack. The Blairgowrie Beach House is sophisticated and elegant, complete with all the mod cons… so much so you barely have to lift a finger in your own home. Enough chit chat, let's go inside.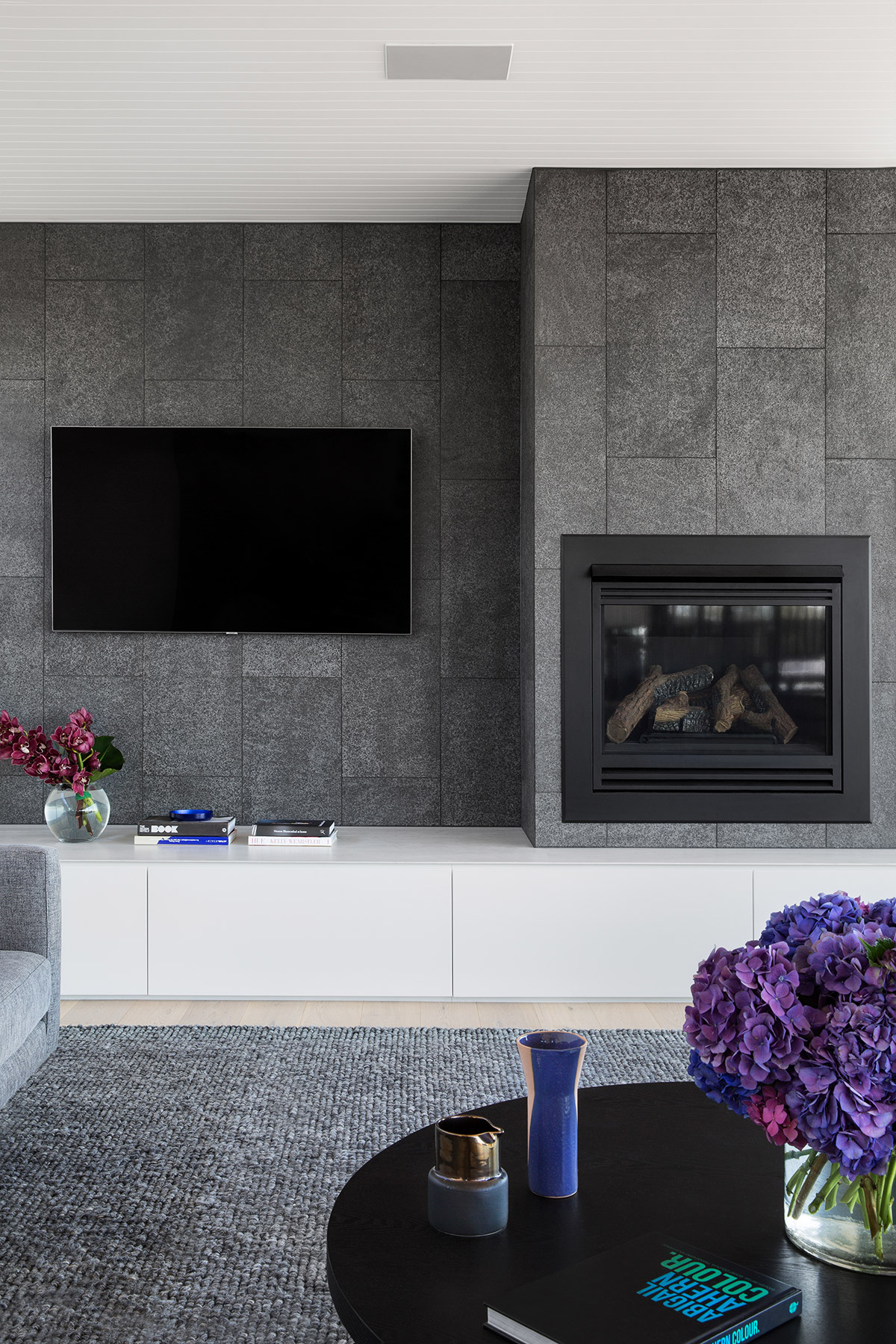 This home is all about entertaining, flexible living space and water views. Boasting two levels there is space everywhere you turn! The ground floor comprises double garage and storage, with four bedrooms and a large multi-purpose living room opening out onto a north-facing deck and pool area. The entire home is an L-shape and has an entirely glazed Northern facade, deliberately configured to capture northern sunlight and magnificent views to Port Phillip Bay.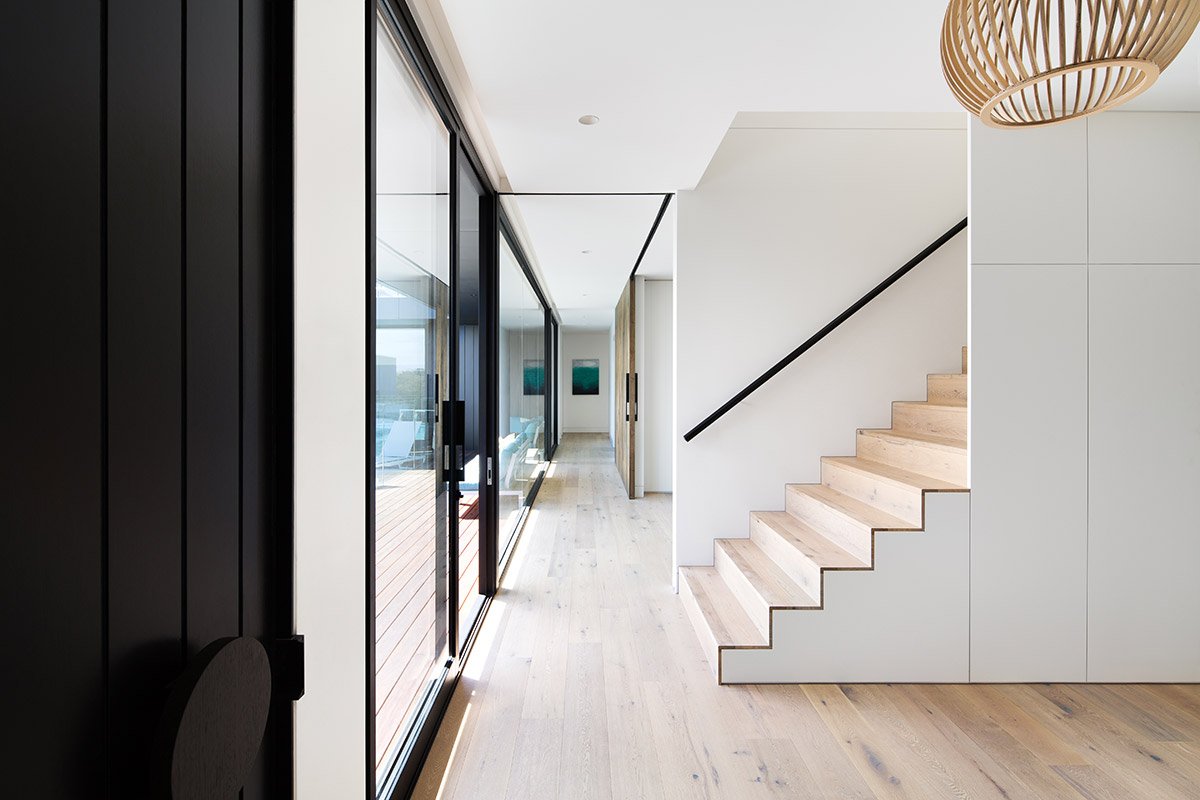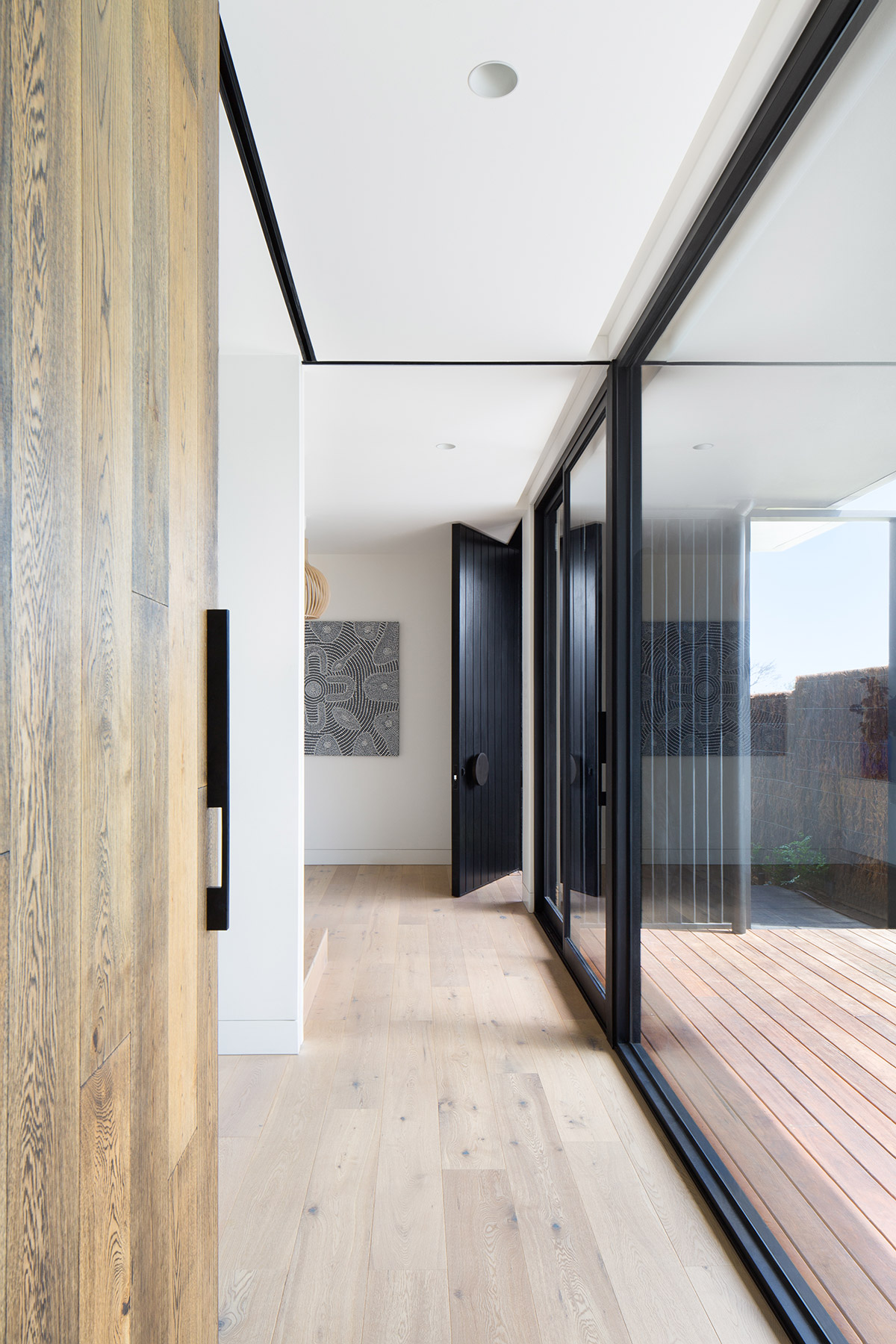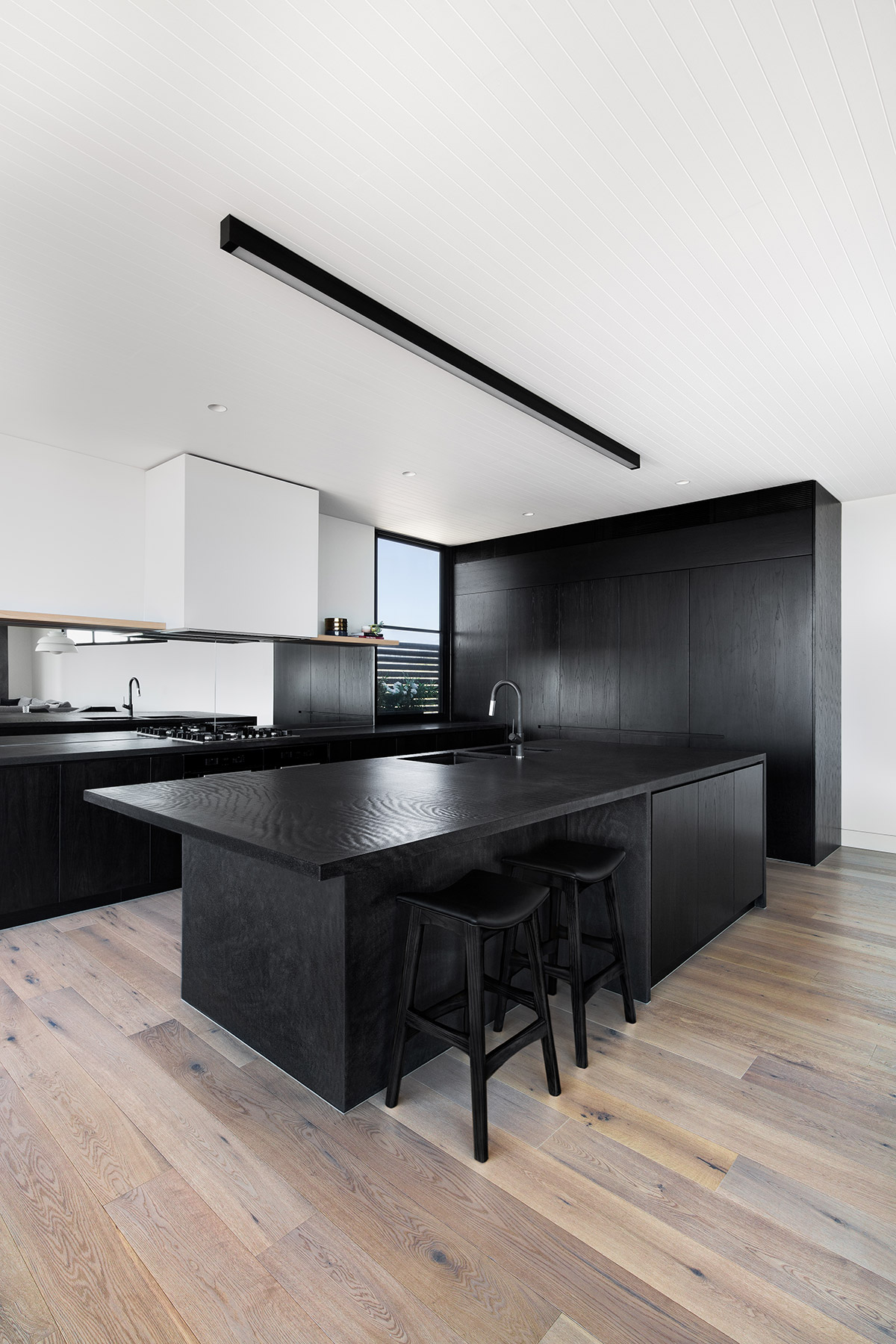 The master bedroom is a real treat, looking out over the pool, encased with textured curtains that can be manipulated to be as private or as open as you want, with the press of a button. I love how many remote controls this home has, allowing you to open up or close off from your surroundings with ease. This convenience continues upstairs with the curtains, outdoor shading and pool cover. Speaking of upstairs, this was by far my favourite part of the home! The timber staircase at the front of the building leads you upstairs to a very functional and generous open plan living area complete with kitchen, dining and covered terrace area for outdoor entertaining. Cantilevered canopies with adjustable louvres provide selective shading to living areas and create sheltered external entertaining areas on both levels.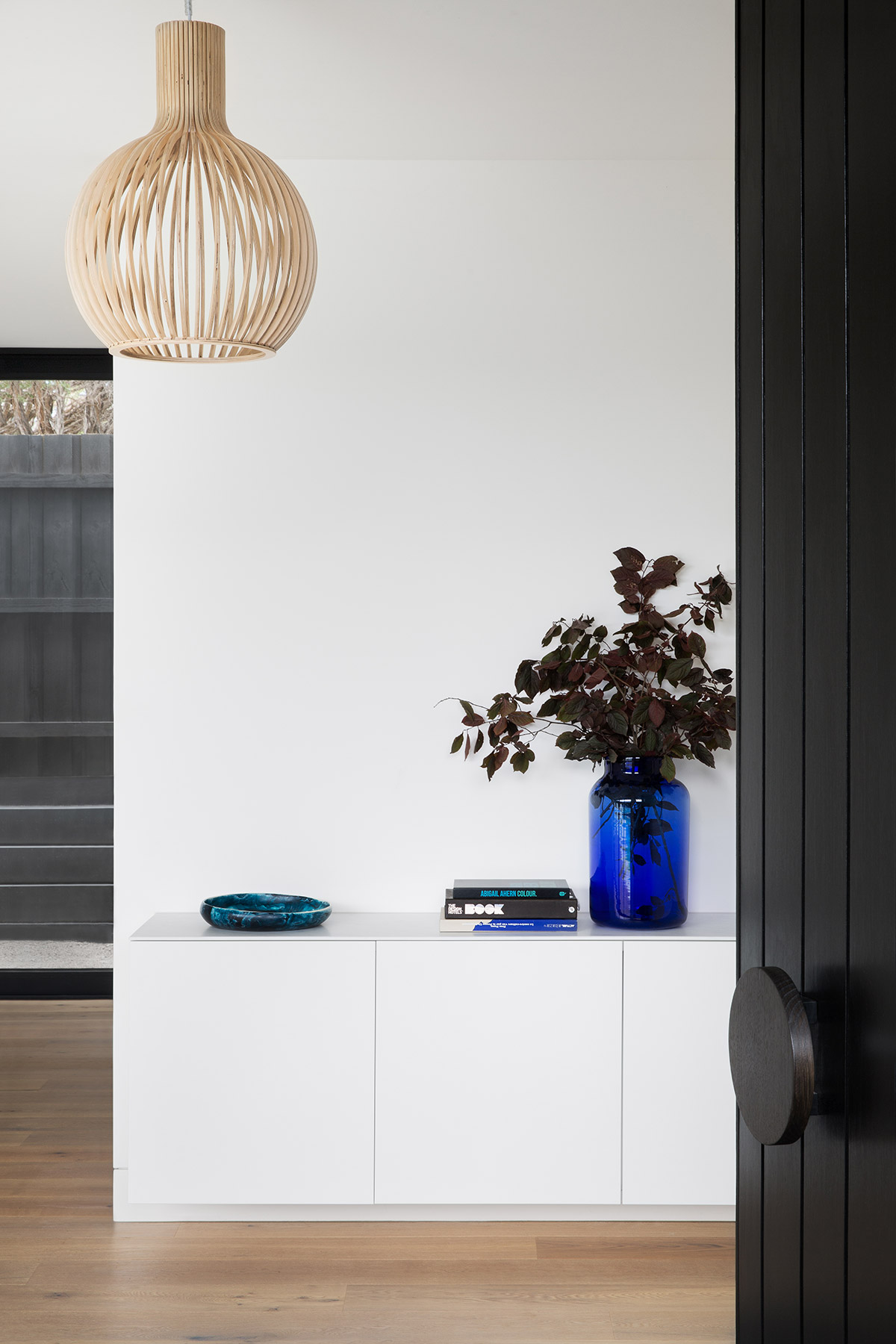 The interiors are elegantly minimal. Predominantly white with light-filled timber including American Oak flooring and staircase, there is a Scandi-inspired feel to the interiors. Black features predominantly both inside and out, with the external building clad in robust and low maintenance black aluminium cladding and black perforated metal and steel screens.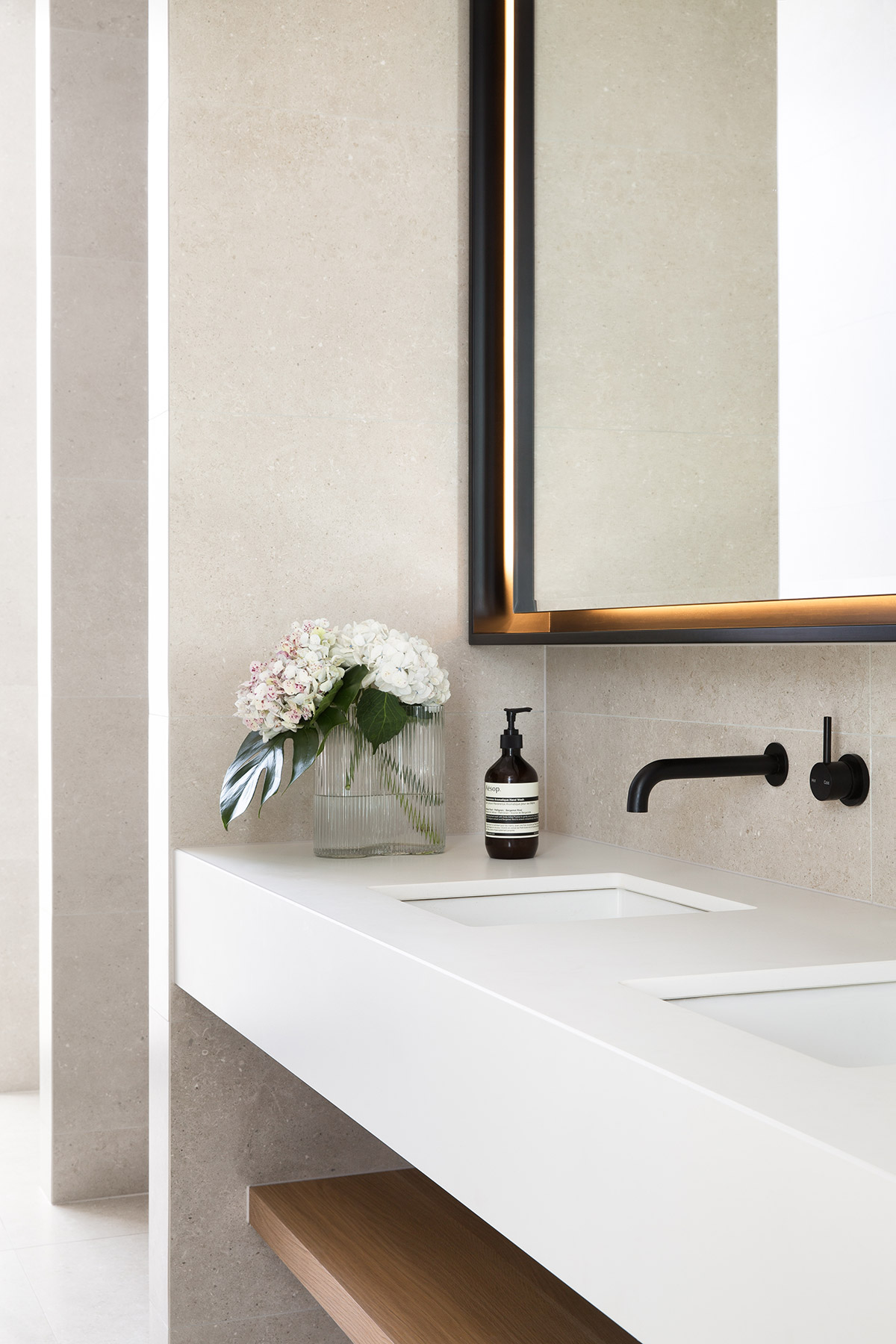 Designed by Meraki Creative, the Blairgowrie Beach House centres around family and entertaining. I love the attention to detail and the use of every single area in the home. It's filled with surprises and can become whatever you want it to, whether it be an energetic party house or a secluded private oasis. With a timeless interior and functional layout this is much more than a beach house, this is a home and one that I would definitely leave the city for!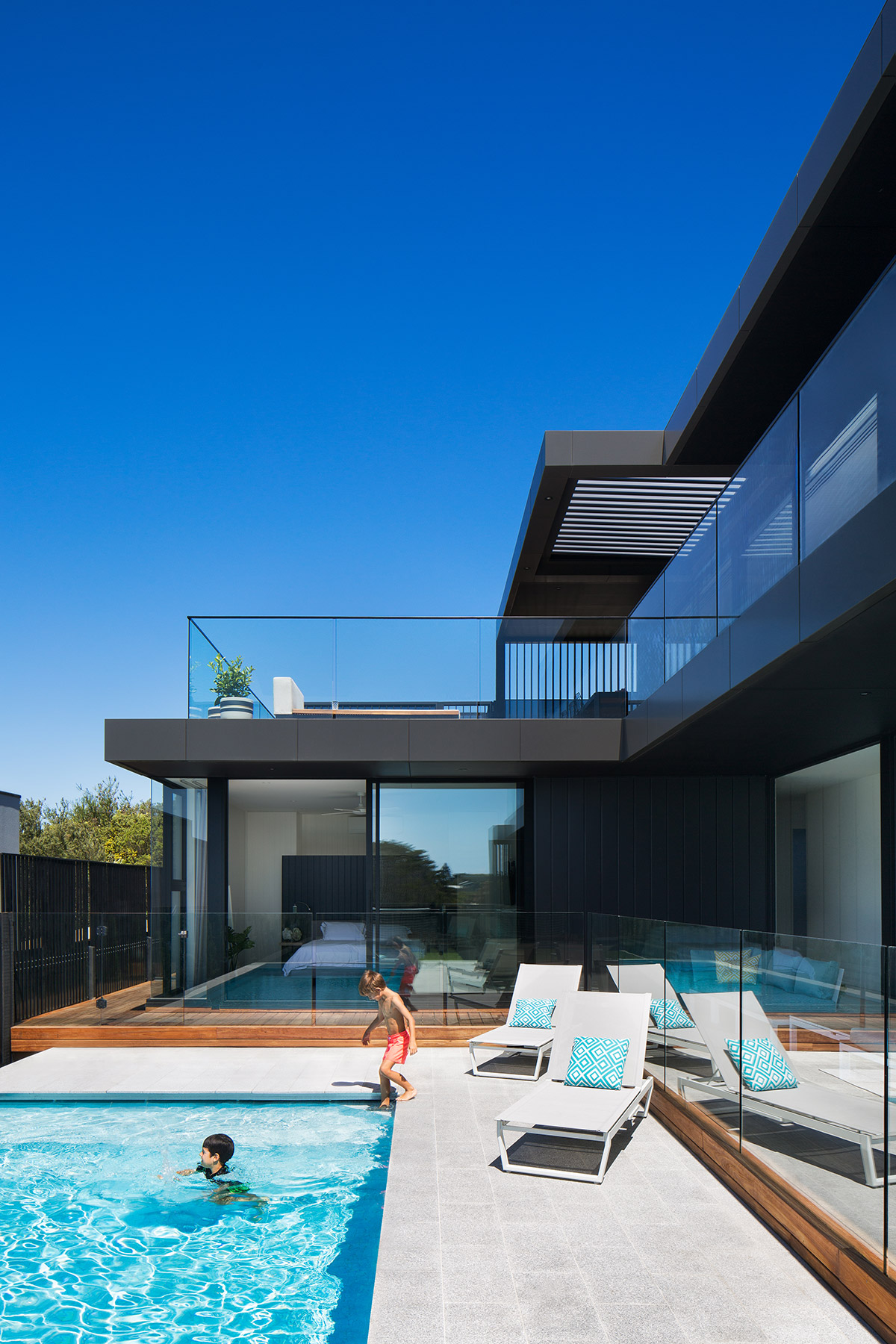 House Project: Blairgowrie Beach House
Architect: Meraki Creative
Location: Blairgowrie, Australia
Type: New Homes
Video: Hunting for George
Photography: Emily Bartlett Photography
Cover Image: Jonno Rodd