The dynamic Ainslie Cottage designed by Buck and Simple is a gorgeous union of colour and texture in an established family home. This mid century post war government build beautifully encapsulates the suburban dream of its era, with distinct design details that have been thoughtfully integrated to create a conversation between each space and celebrate the view and lifestyle of the mid-century home.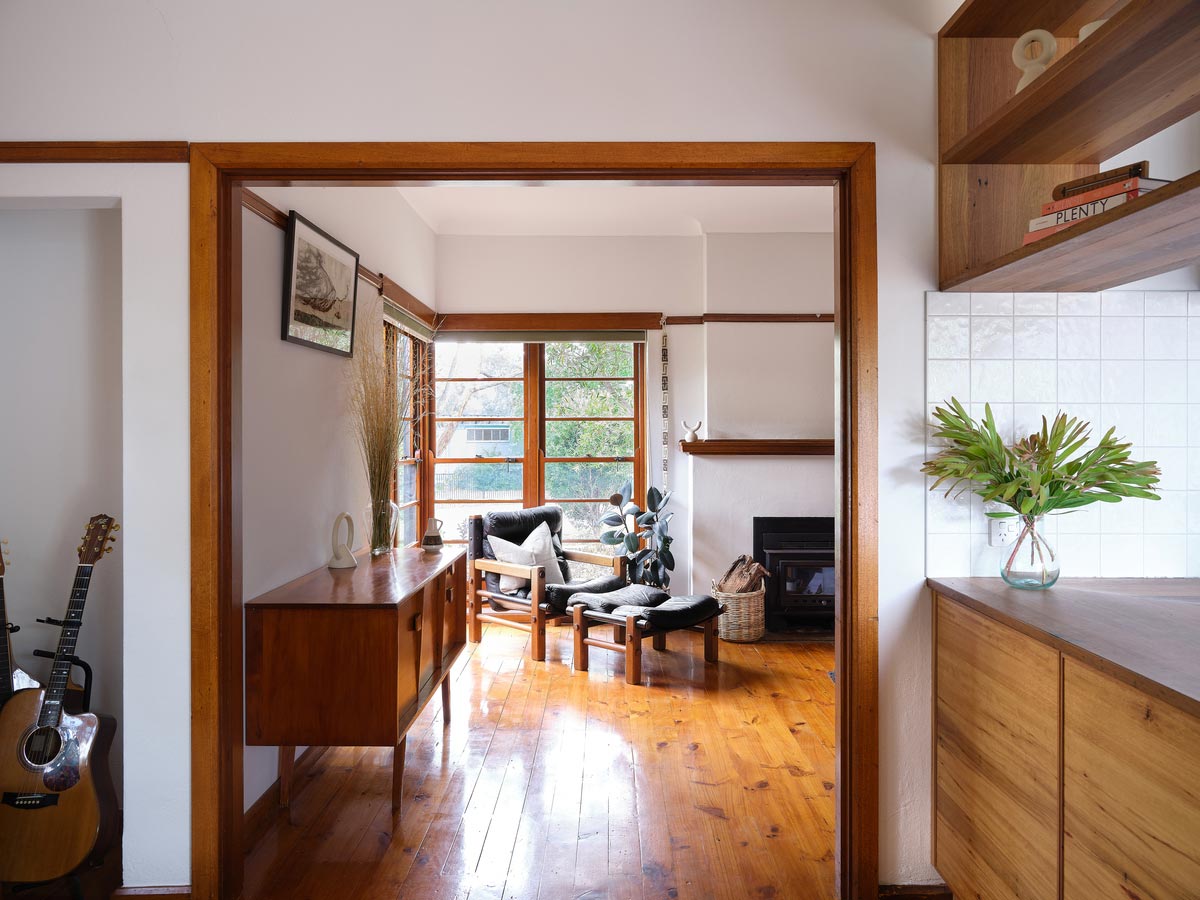 The home provides a level access to an outdoor timber deck and offers the perfect place for living in harmony with nature. The interior is decorated with natural yet stylish details, such as polished wooden flooring that ties together all of the cabin-like features like windows made from beautiful raw wood panels that continue on through picture rails, benches and joinery.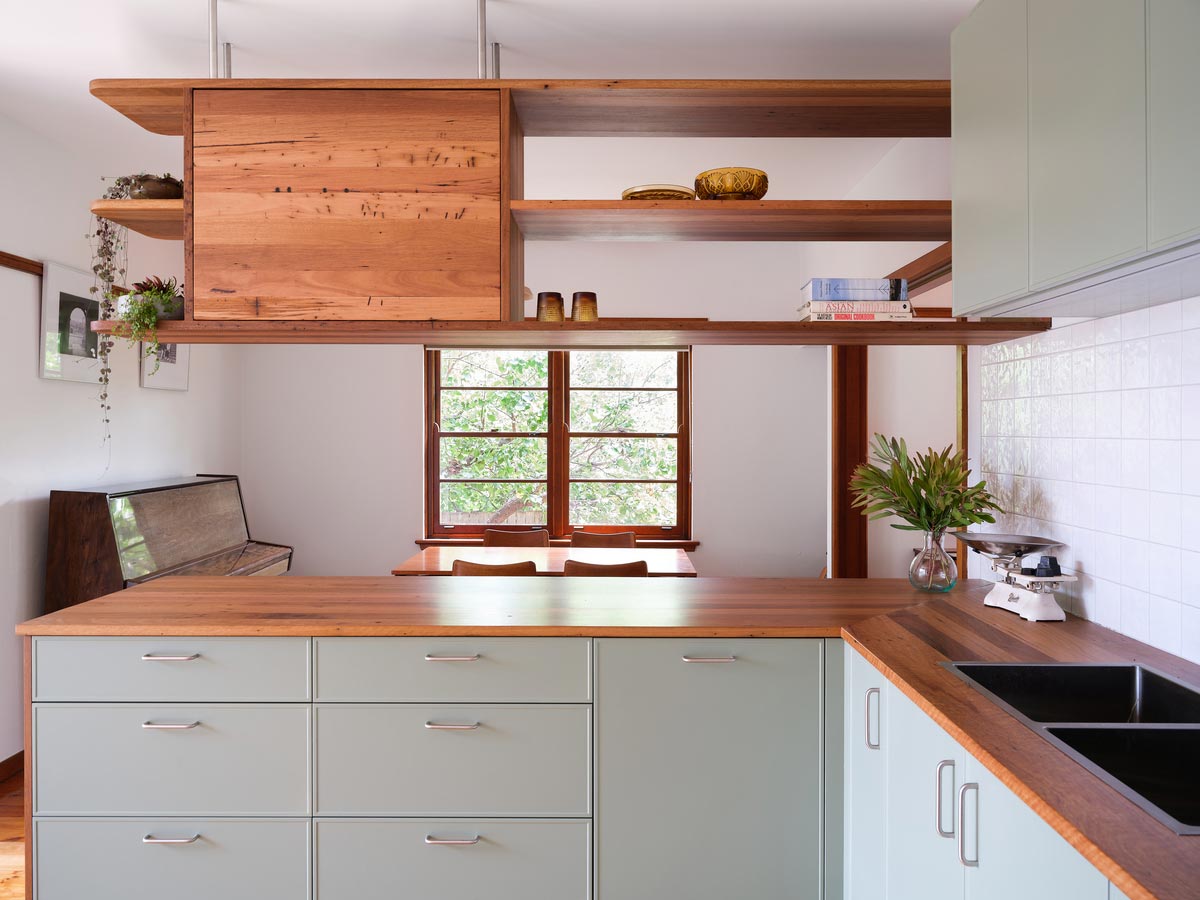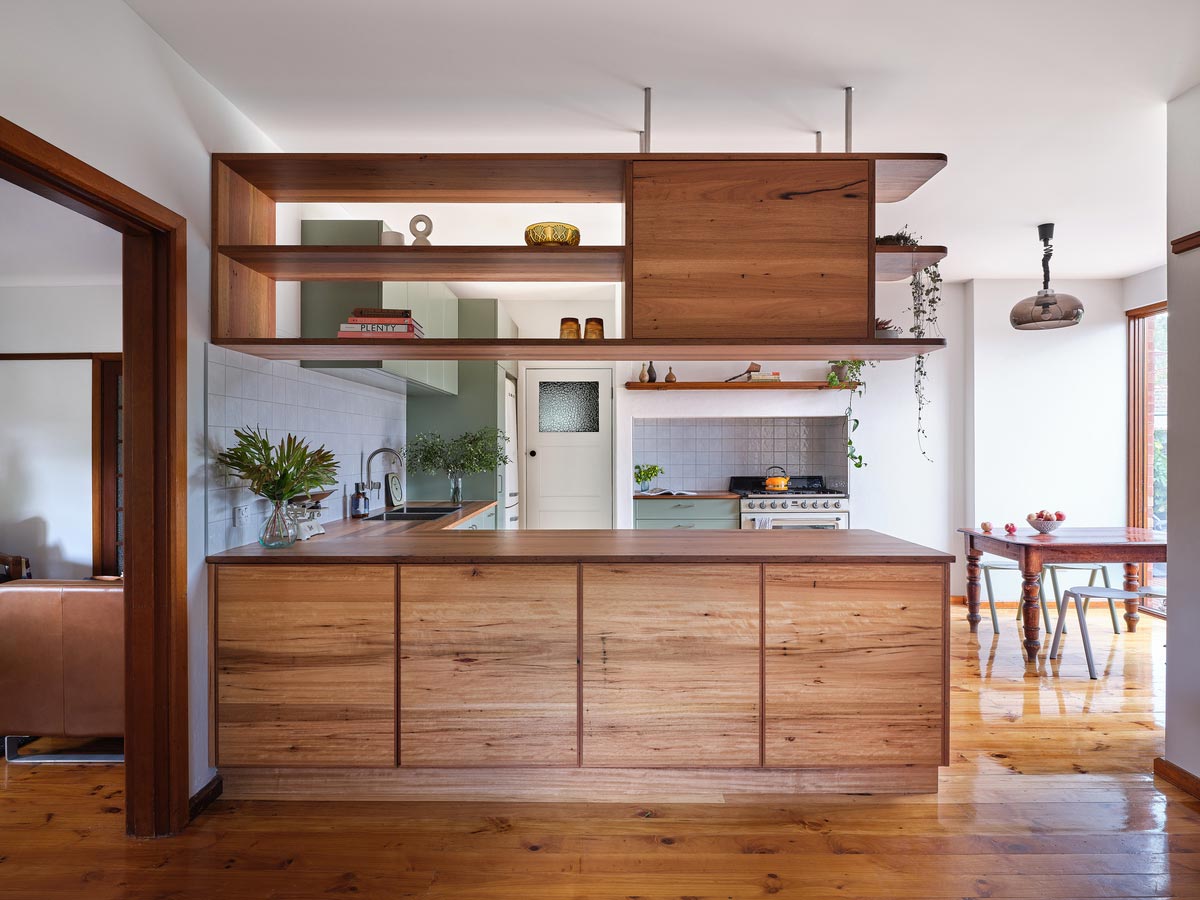 The interior of the building was crafted with a beautiful combination of simple but durable materials that will last for years and won't need much upkeep. Exceptionally styled with timber furniture including the Nore Lounge Chair, Ottoman and side tables along with Alfred Christensen Dining Chairs and Danish spun brass ceiling pendant lights.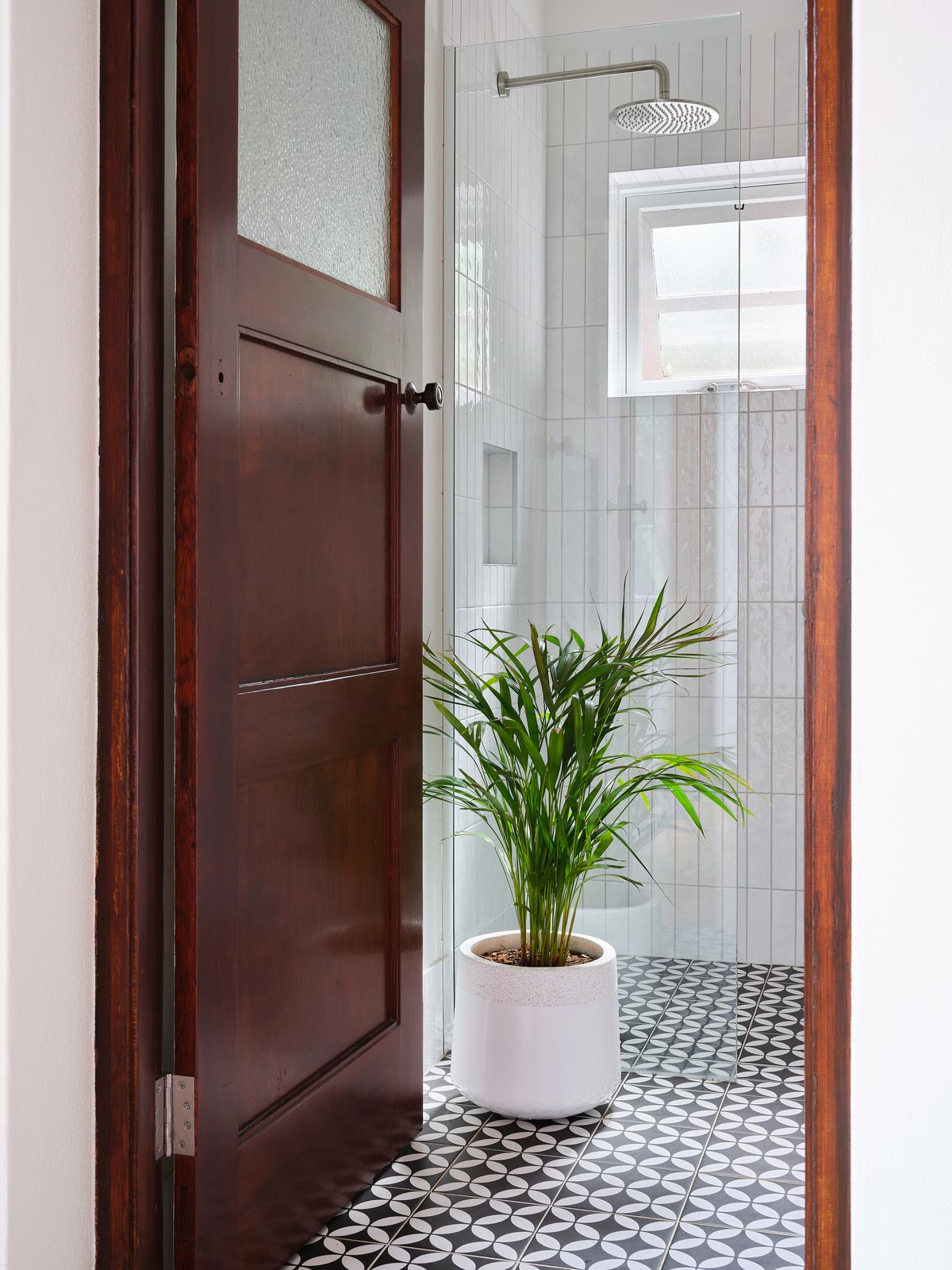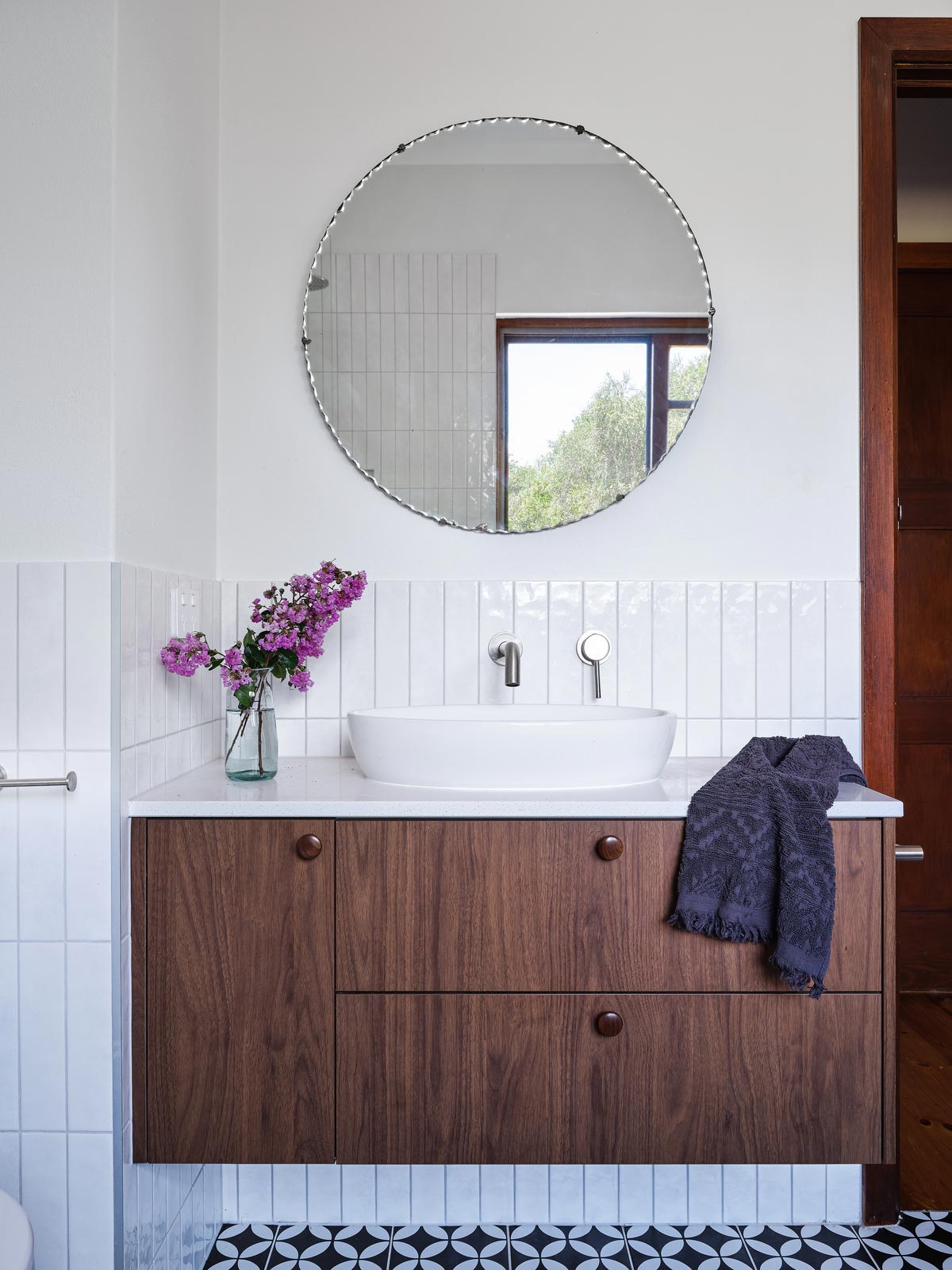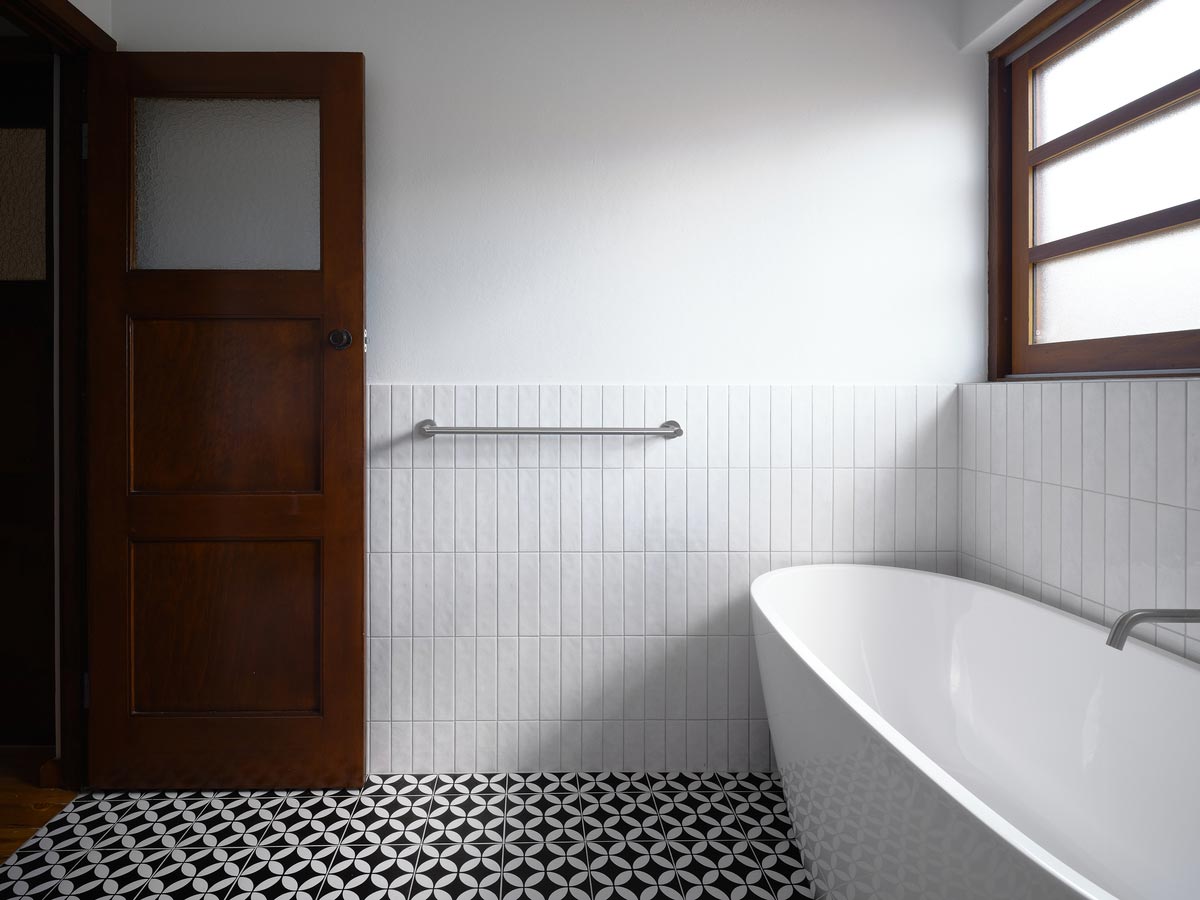 Bathrooms and laundry that are ideal for a family living are created using a playful collection of tiles and sturdy fixtures. With indoor plants carefully selected, tested and tried to create the perfect natural indoors. Not just contributing to air quality or acoustics but also helping achieve a calm interior environment.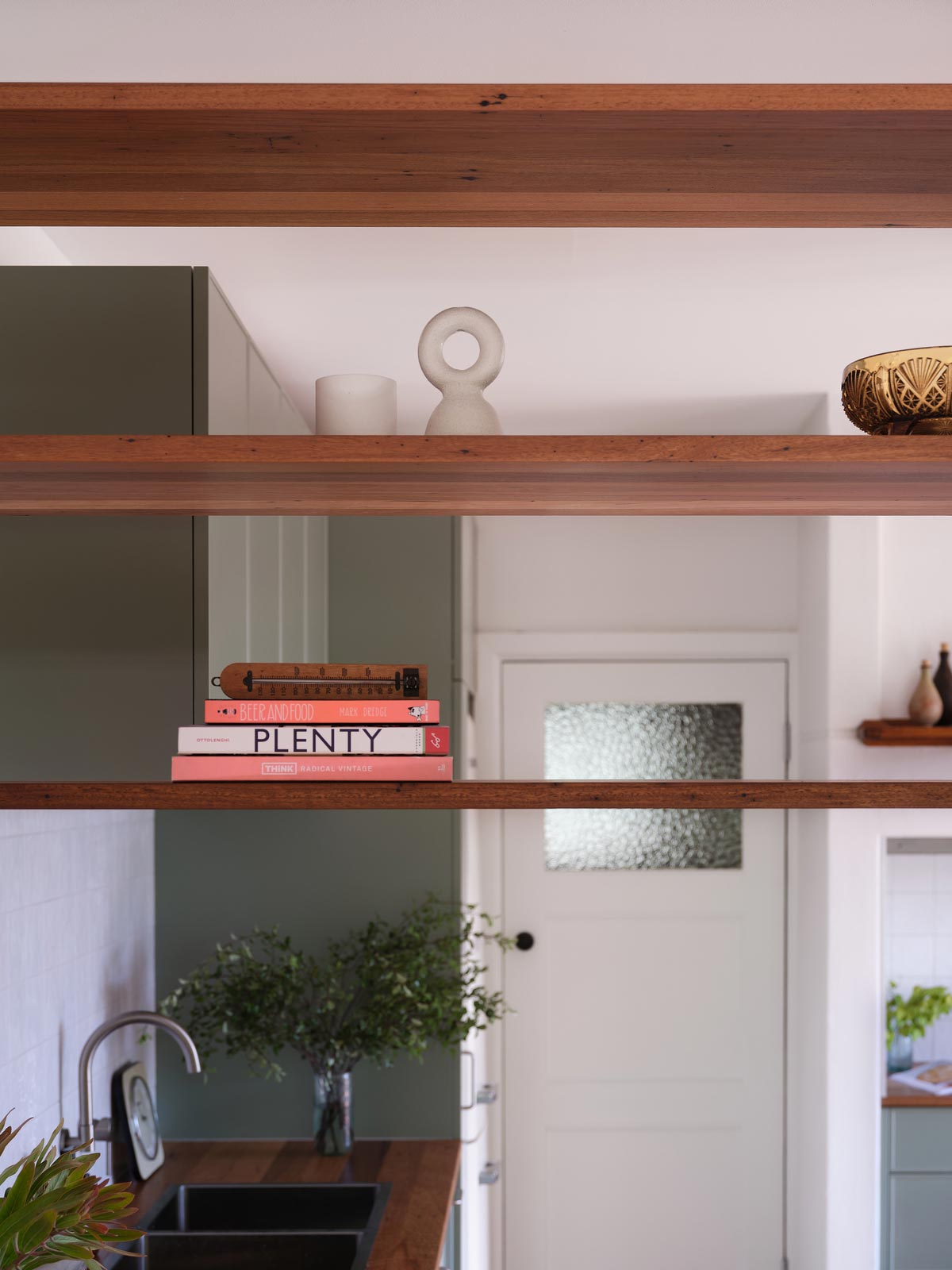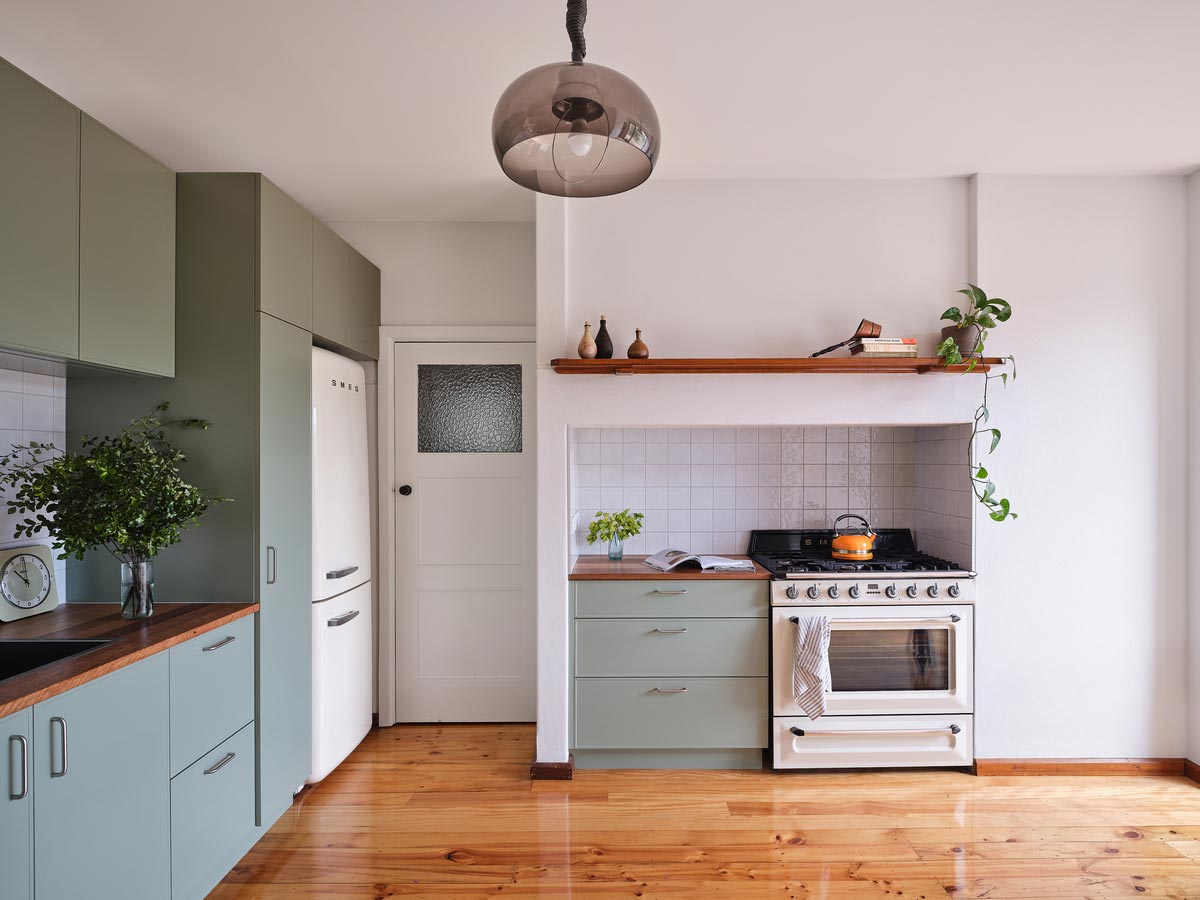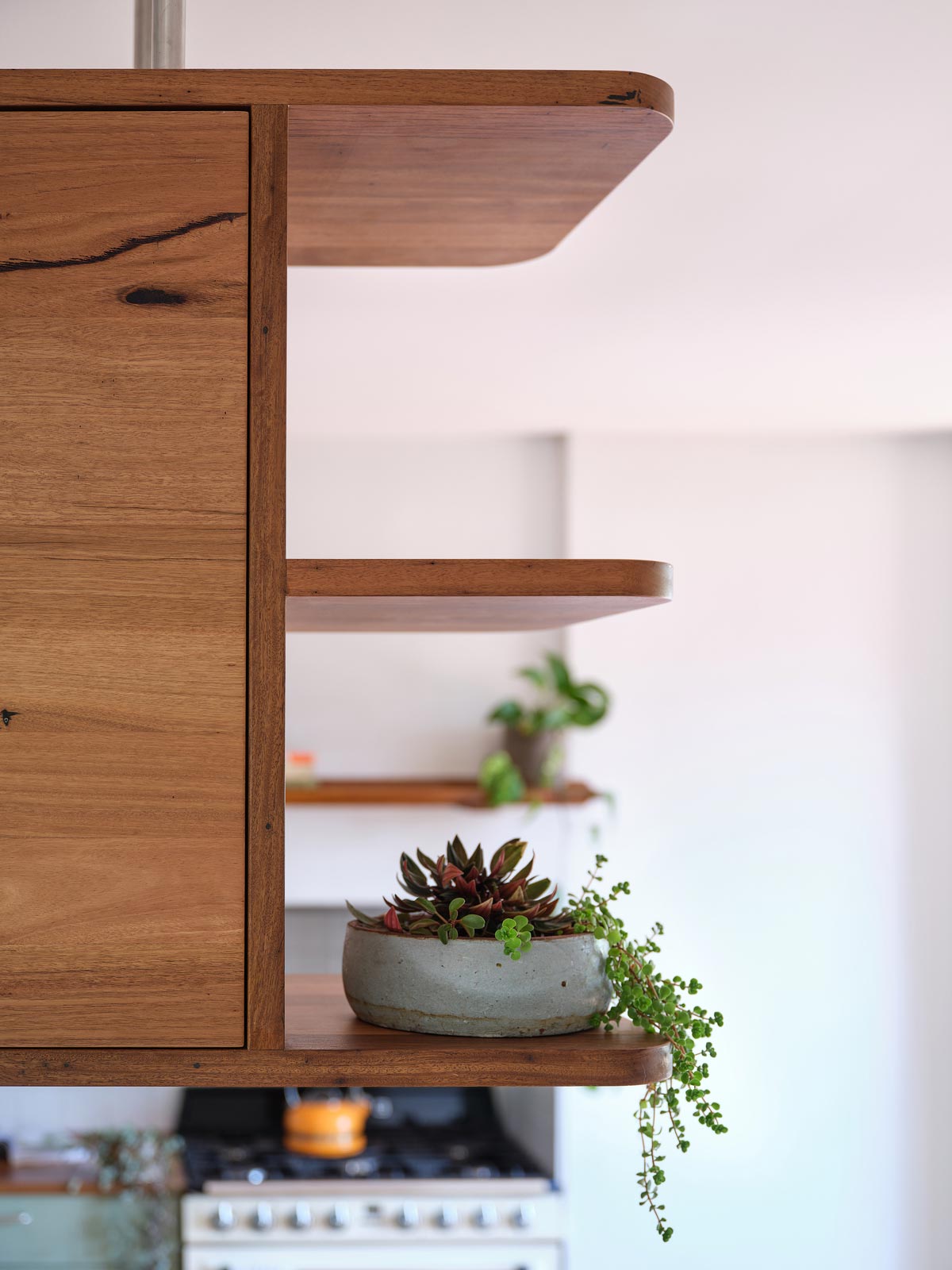 It's amazing how the natural beauty of this home is incorporated into every room. The interior features a soft green and white colour palette that draws inspiration from the natural setting. With each window having an outlook to native Australian landscaped settings, this home is much more comfortable than you'd expect for its size. New windows let in cross ventilation and indirect natural light so it's less reliant on active systems, making it environmentally friendly too!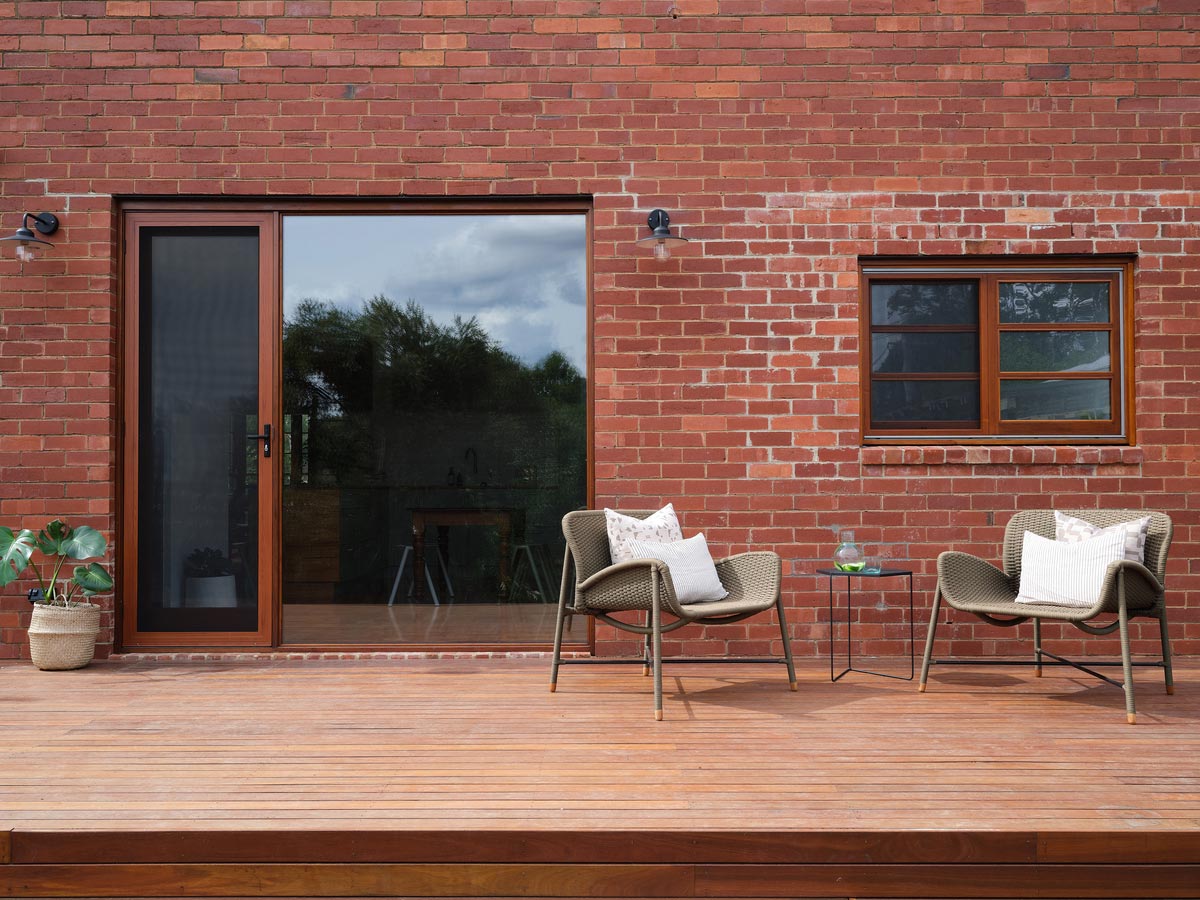 The Ainslie Cottage by Buck and Simple is much more than a typical cottage. The design captures the spirit of the original home while being updated to suit today's lifestyle.
Project: Ainslie Cottage
Architect: Buck and Simple
Location: Ainslie, Australia
Type: Renovation
Interior Designer: Texture Studio
Builder: WQM Building Group
Photography: Anne Stroud