Glendon Cordell is an emerging Australian abstract landscape painter. He has a degree in fine arts and he paints from the heart, drawing inspiration from the landscape around him, creating colourful vibrant abstract paintings. His work captures undulating hills, the deep hues of Australian waterways and the burnt mustard of sun kissed fields, highlighting the technicolour dreamscapes of Australia. We chat with Glendon about all things art!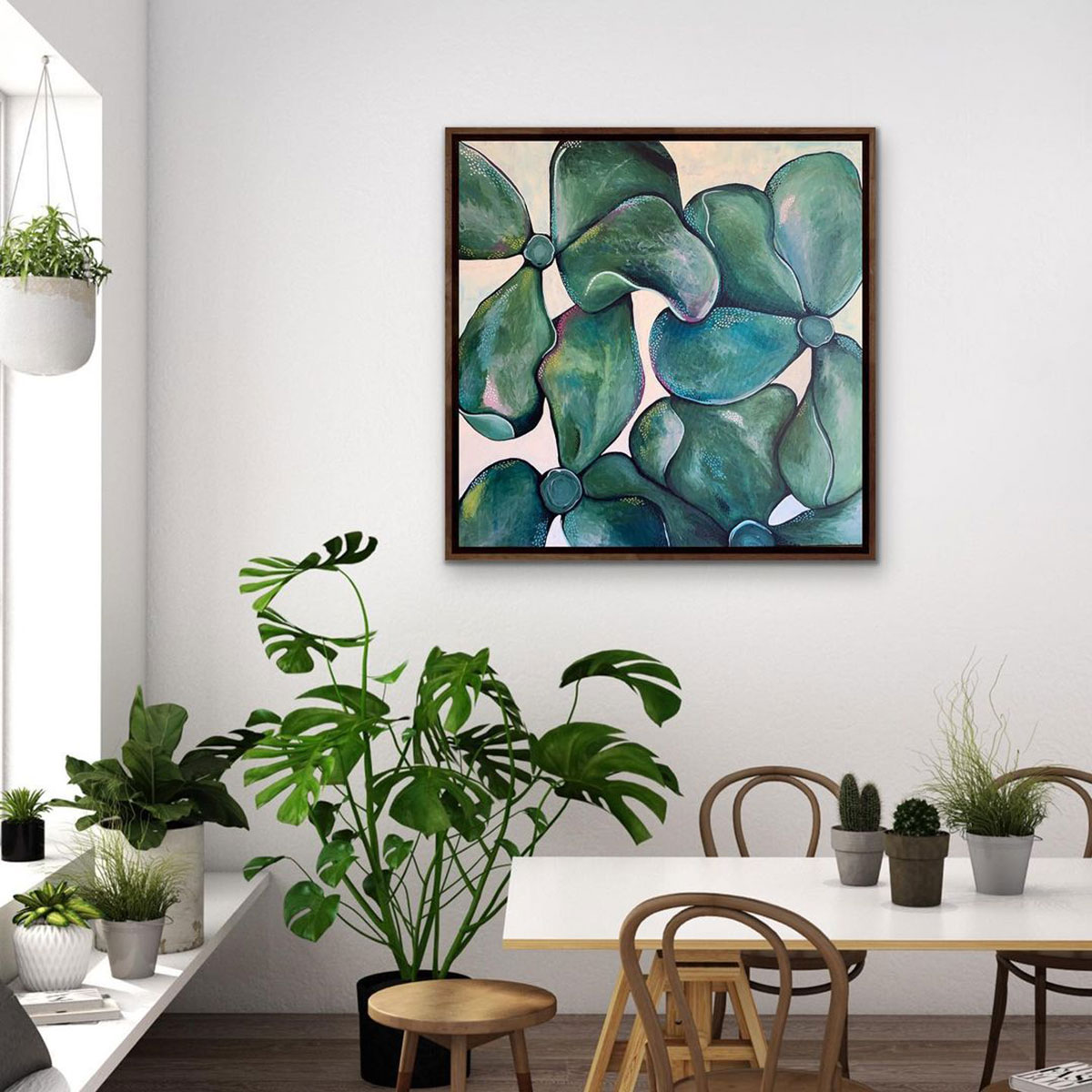 George Takes Twelve
1. Pleasantries first… Tell us about who you are and what you do?
Hello! Ever since I can remember As a child I was always interested in art and my strongest skill was in drawing. I always had a pencil in my hand drawing from my imagination. It wasn't until later in life when I went to University studying fine arts that is when I discovered painting.
2. When I was growing up I wanted to be….
I love animals, so I wanted to be a zoo keeper or an architect.
3. What is the best piece of advice you've ever received?
Just be kind!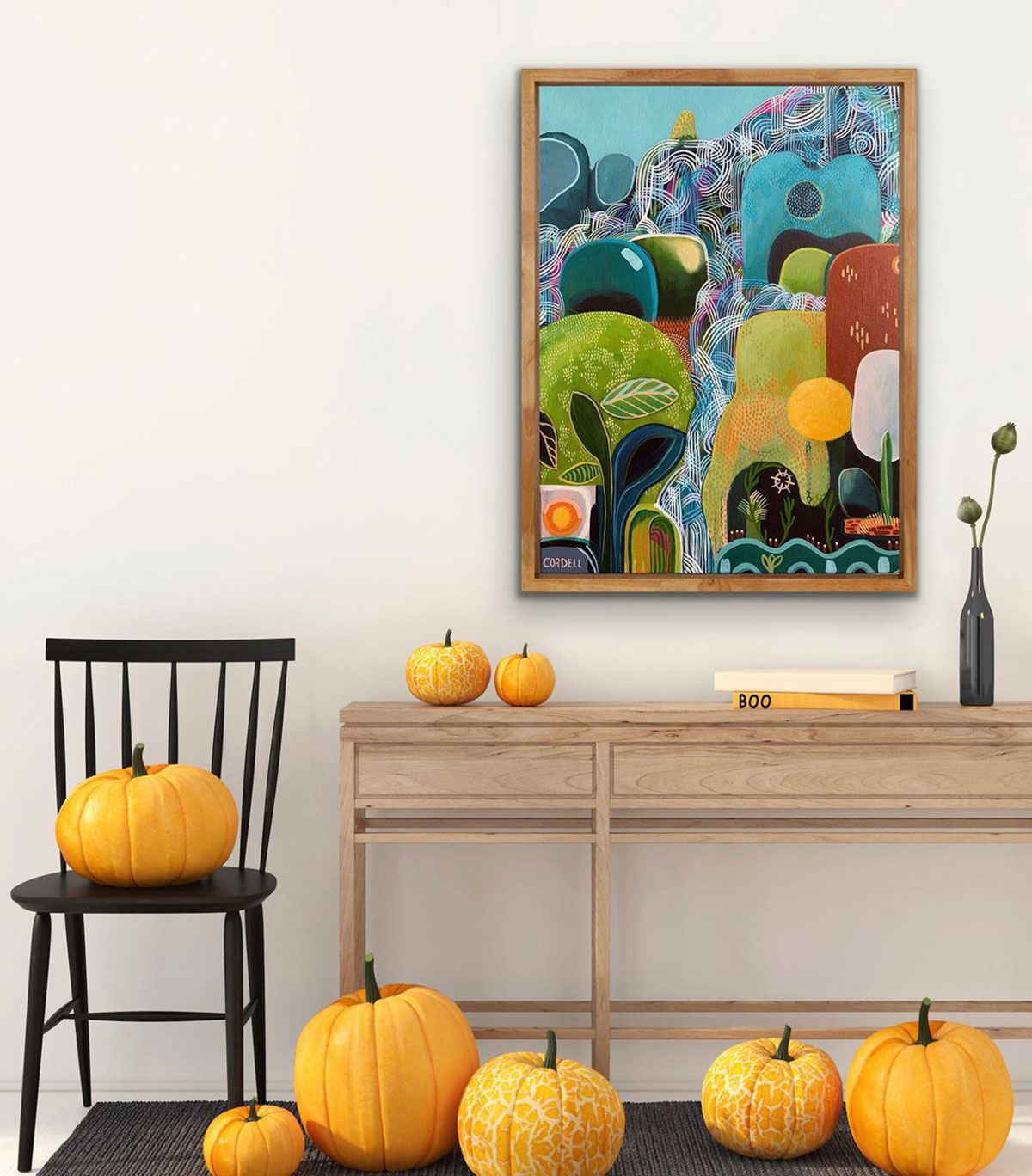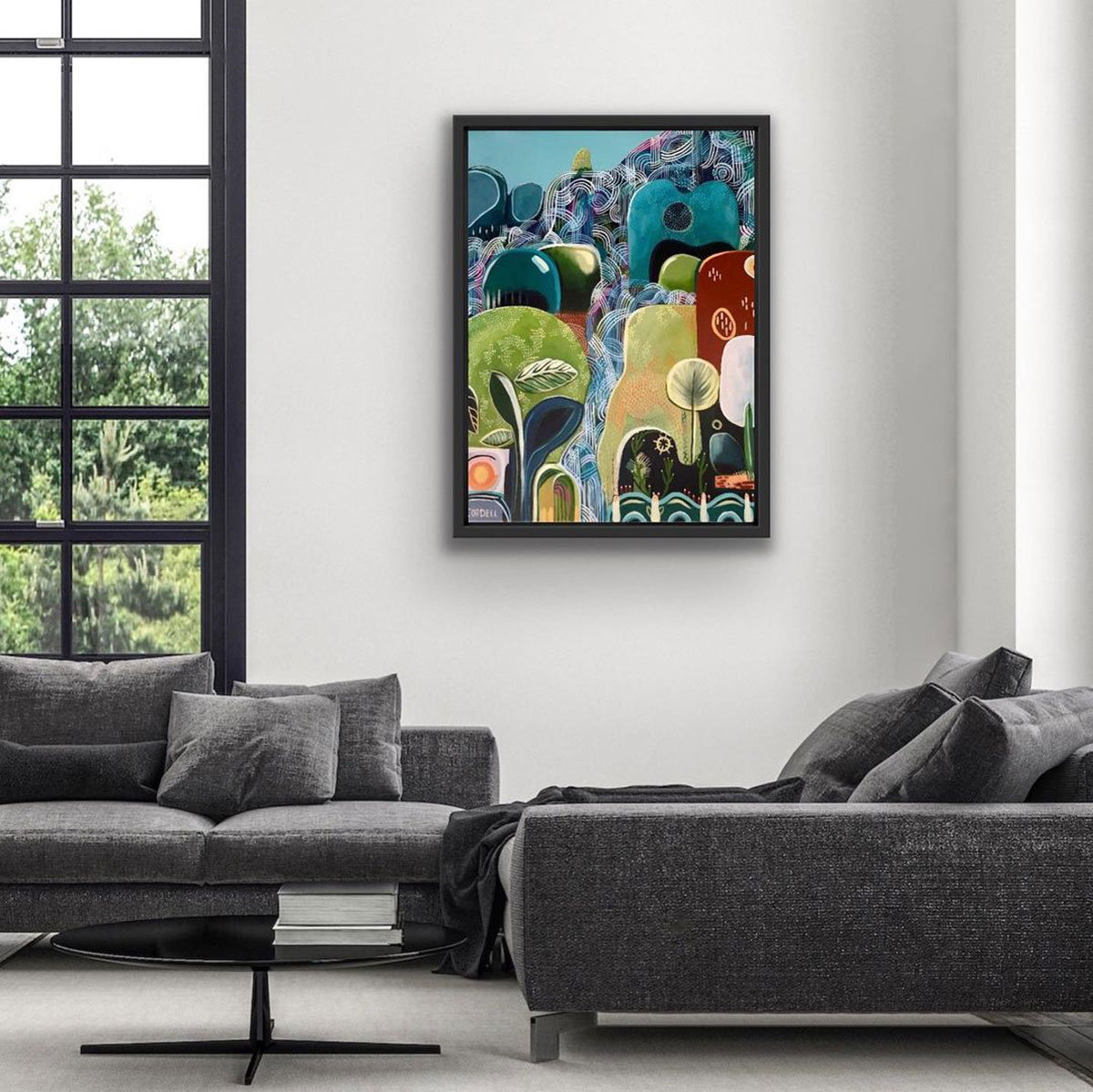 4. What is your favourite way to get the creative juices flowing?
Make myself a great coffee and then I stare at my canvas waiting for inspiration sometimes feels like forever. Or go for a long walk. And there's always Insta.
5. What does your average work day look like?
It always starts with a coffee. I have two jobs, one retail manager and the other an artist/painter. So on my painting days I paint 3 full days a week and there are some night paintings also in there. So I start with a coffee, some breakfast, then in the studio to stare at canvas , paint some , mix colours and just repeat. There are lots of interruptions throughout the day with little play visits from my beagle Loki and french bulldog Baxter. Which can be distracting in a good way. Then back to painting.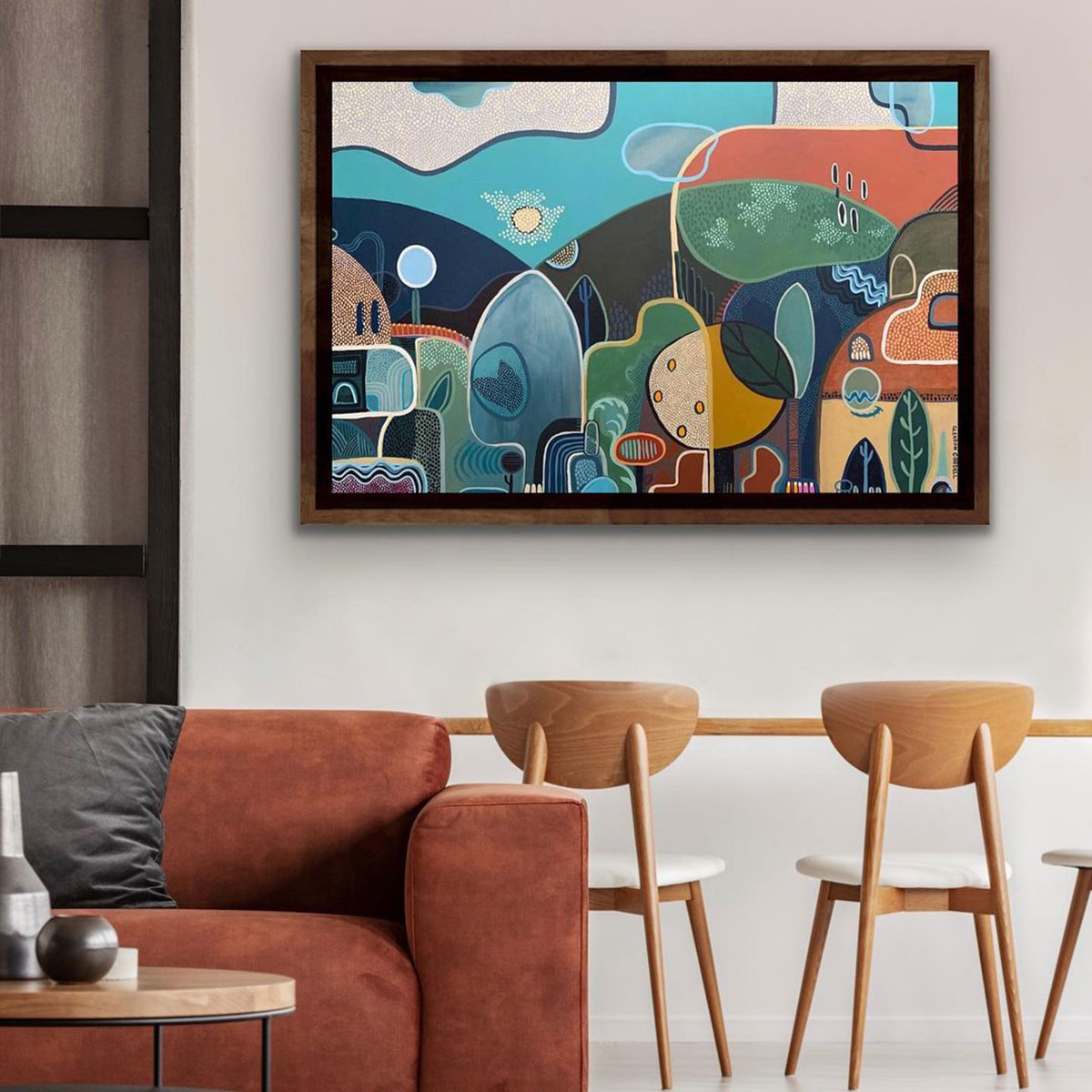 6. If you could invite any five celebrities to dinner, who's dining?
Tim Burton, Meryl Streep, Hugh Jackman, Kylie Minogue, and Dolly Parton.
7. What was the last rule you broke?
Not sure but there must be something… putting bins out in your ugg boots.
8. What's one thing people may not know about you?
I'm the youngest of eleven children.
9. What was the last movie you saw and was it any good?
Oh gosh, how embarrassing! I saw The Witches starring Ann Hathaway… you know I thought it wasn't that bad as a kids movie and I'm a big fan of Hathaway so 7/10.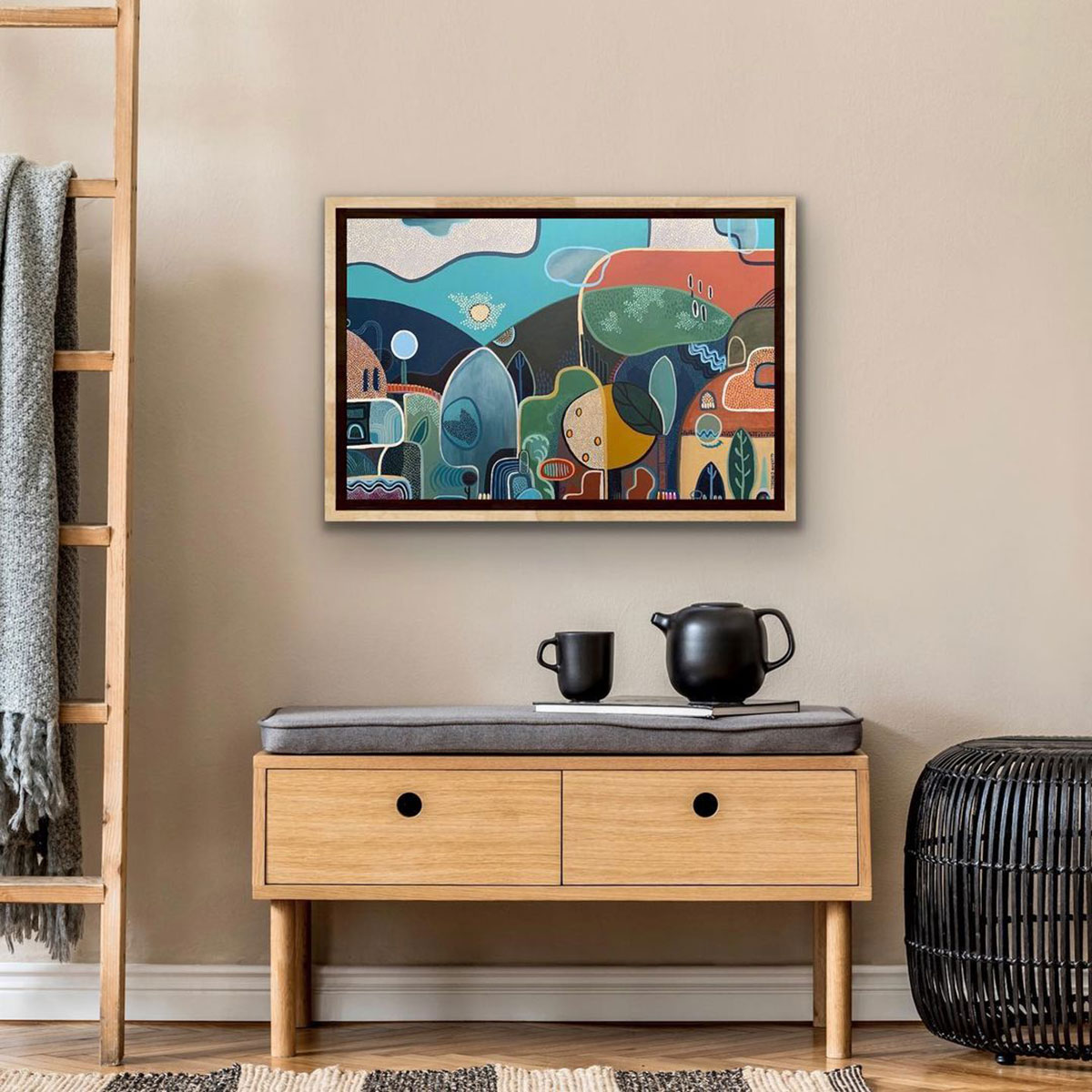 10. You've got a week off… where are you headed?
My bones are cold. I live in beautiful Tasmania but last summer wasn't the warmest so I need some heat. Probably Noosa is my destination for relaxing in the sun.
11. What's your favourite project/design so far and why?
Not sure, but I do love painting commissions for people.
12. What's next for you? Any exciting new projects in the pipeline…
Yes I'm working on 5 large paintings for my mini solo exhibition @19karengallery at the Gold Coast. The exhibition will run from 29th May till 20th August.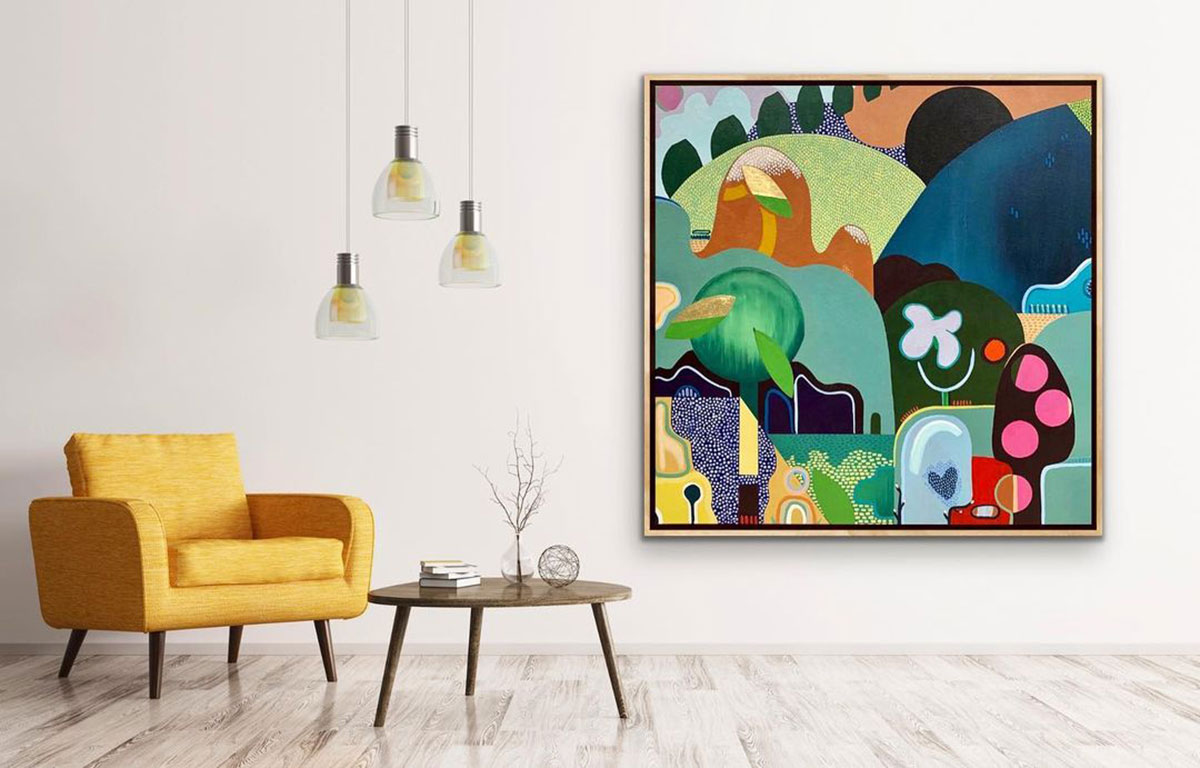 Meet the Maker Radio
'Motivates Inspo'
"There's some oldies and newbies in this playlist. All the songs here in some way gets me motivated while I'm painting or dancing with the doggies when having a break while waiting for inspiration to come. And the inspiration always appears." – Glen
Where to find him
Name: Glendon Cordell
Business Name: Glendon Cordell
Job Title: Artist / Landscape painter
Website: h19karen.com.au
Instagram: @glenloki_art