Most people will agree that living in a home with the same layout for their entire life can get a little boring. So, when this family decided to renovate their old home to accommodate a growing family, they knew it was time for some changes! Designed by Studio 15b, the Black Ribbon House in Brisbane is a remodelling of an existing one hundred year old Queenslander home. Let's step into the house and take a look around…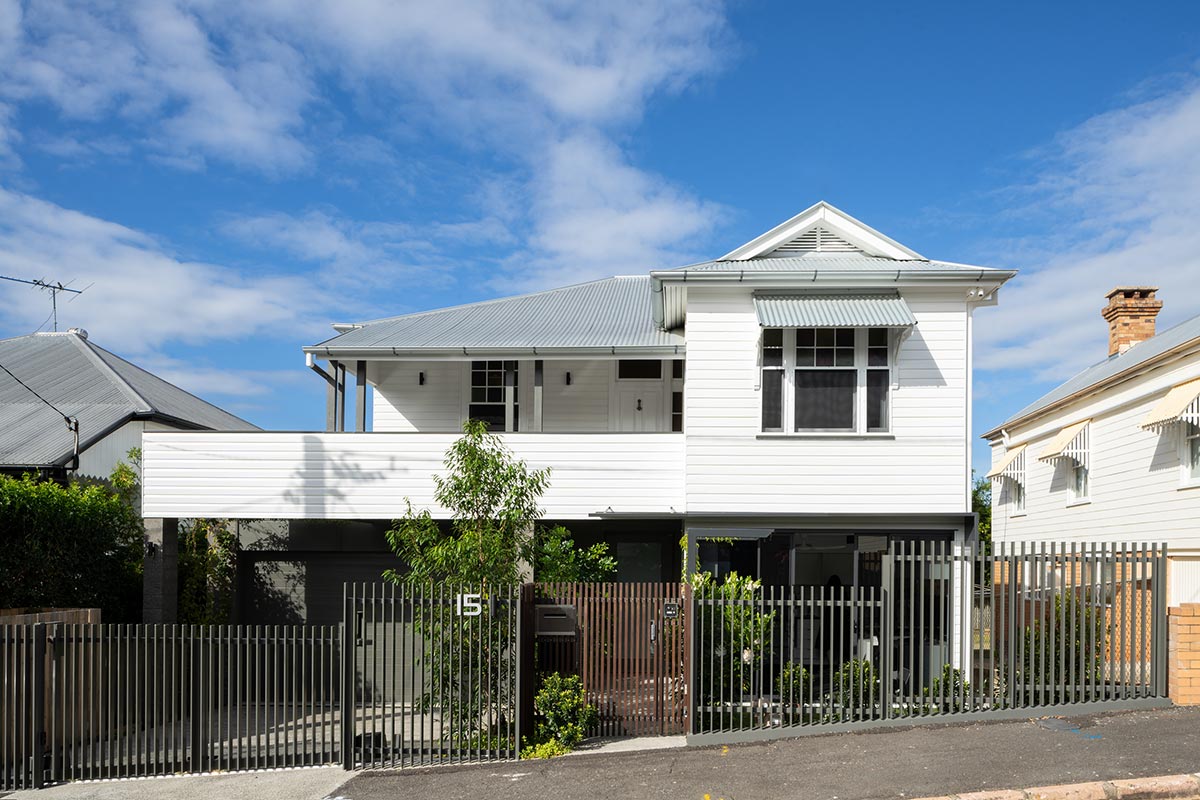 This Queenslander home was last renovated in the 1970s and has since been growing more cramped for the growing family. The clients loved living in the house for many years but knew that they needed to make some changes if they wanted long-term comfort. Raising the home allowed them to add more space without taking up any additional land while still retaining many original features.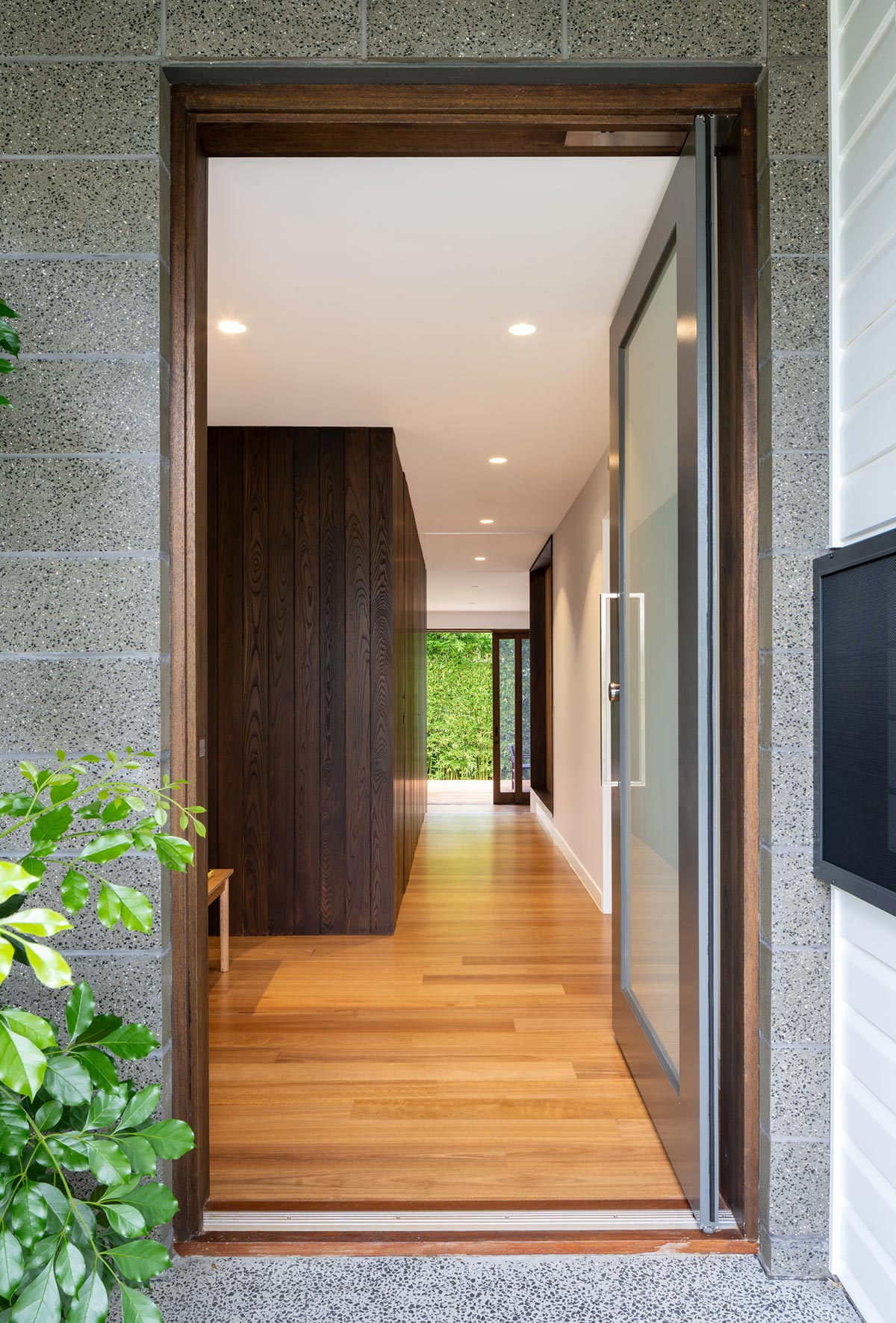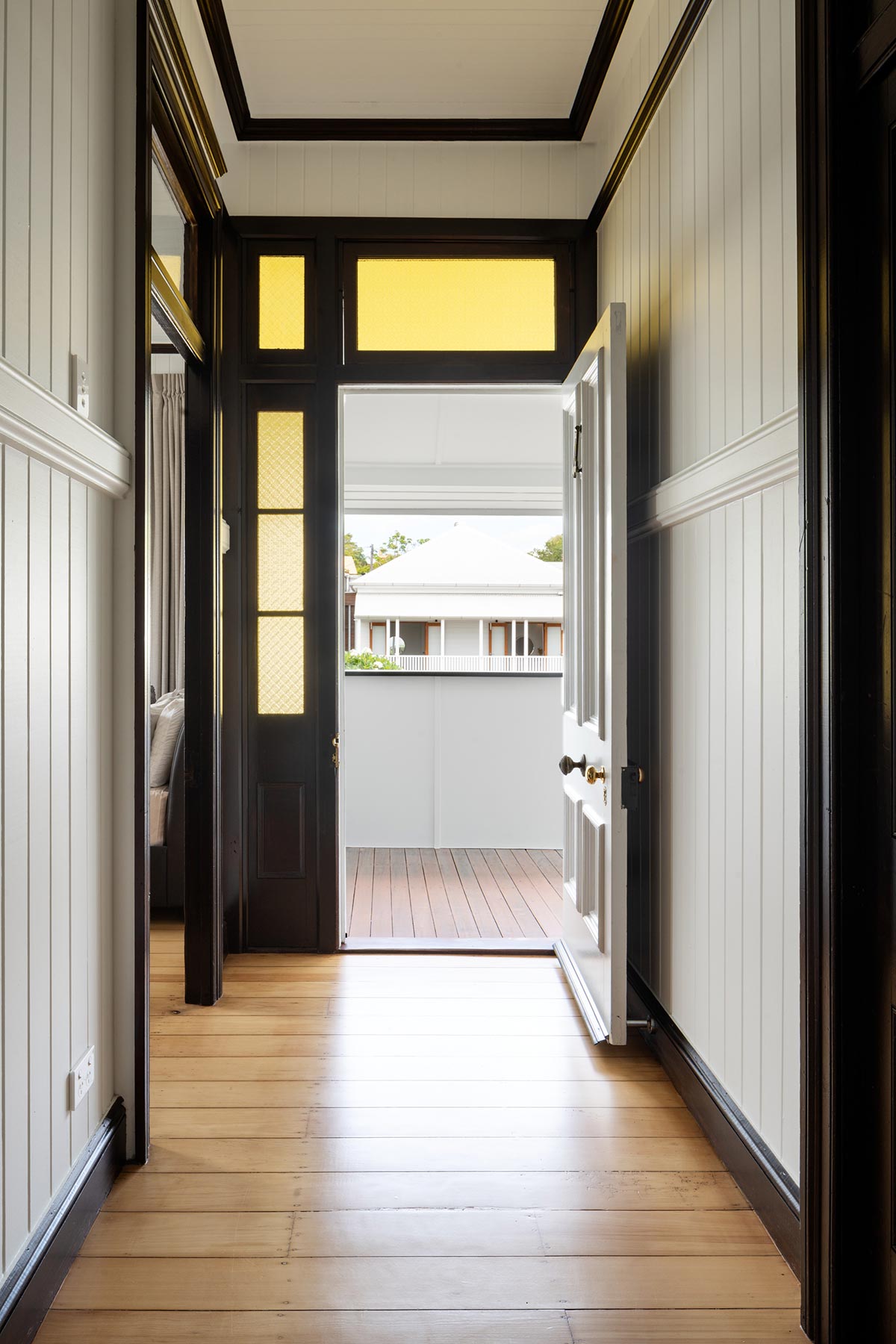 The interior design of this two-story home in Brisbane was intentionally designed to create the feeling that it is one cohesive and welcoming space rather than an old house with a new addition. Studio 15b took cues from the existing dark stained timber windows, doors and trims to make a new feature wall that draws visitors through the home.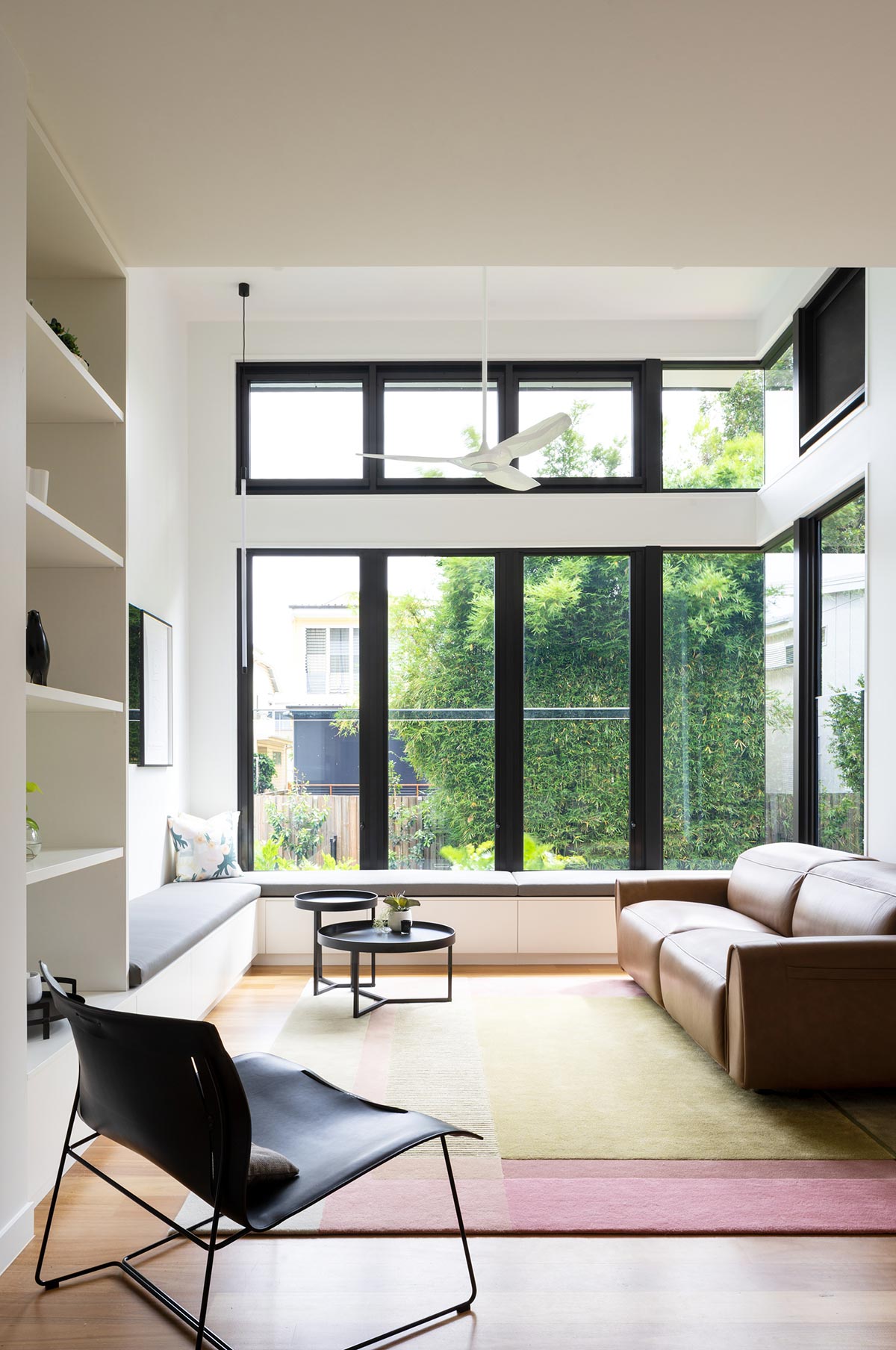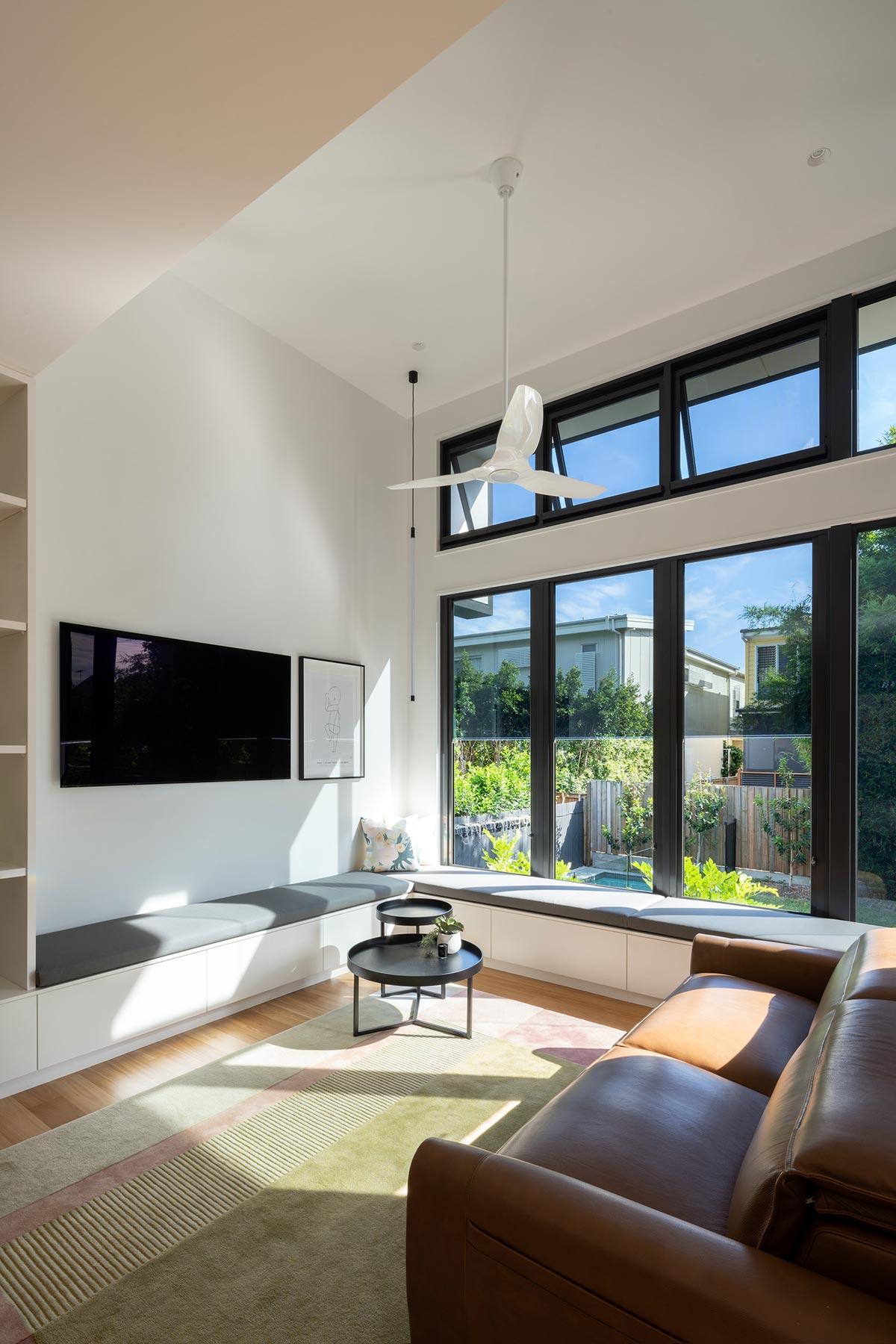 The team were also able to achieve a 4.2m high ceiling in the living room that enabled for an impressive glass wall overlooking the landscaped backyard and pool area. A double volume over the outdoor living space was created by readjusting and extending an existing roof on the rear, an exquisite way to take advantage of your property's space with style and allowing natural light through from above.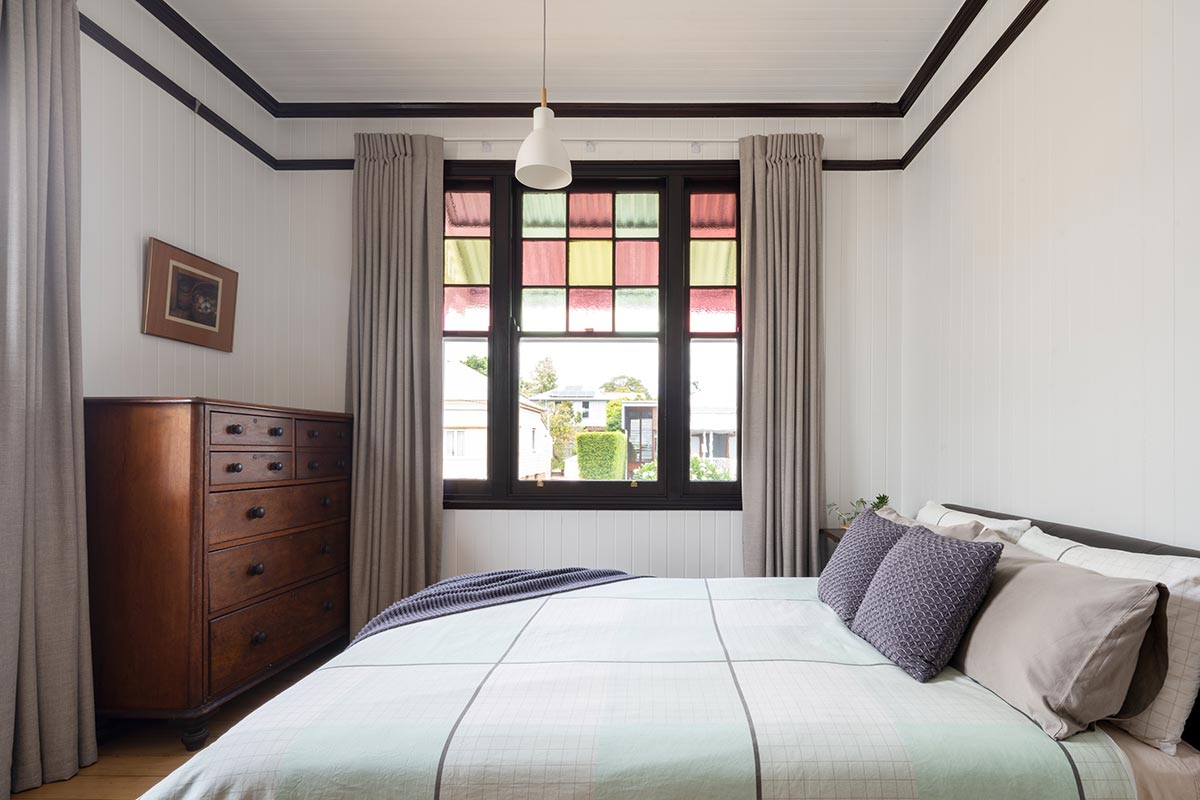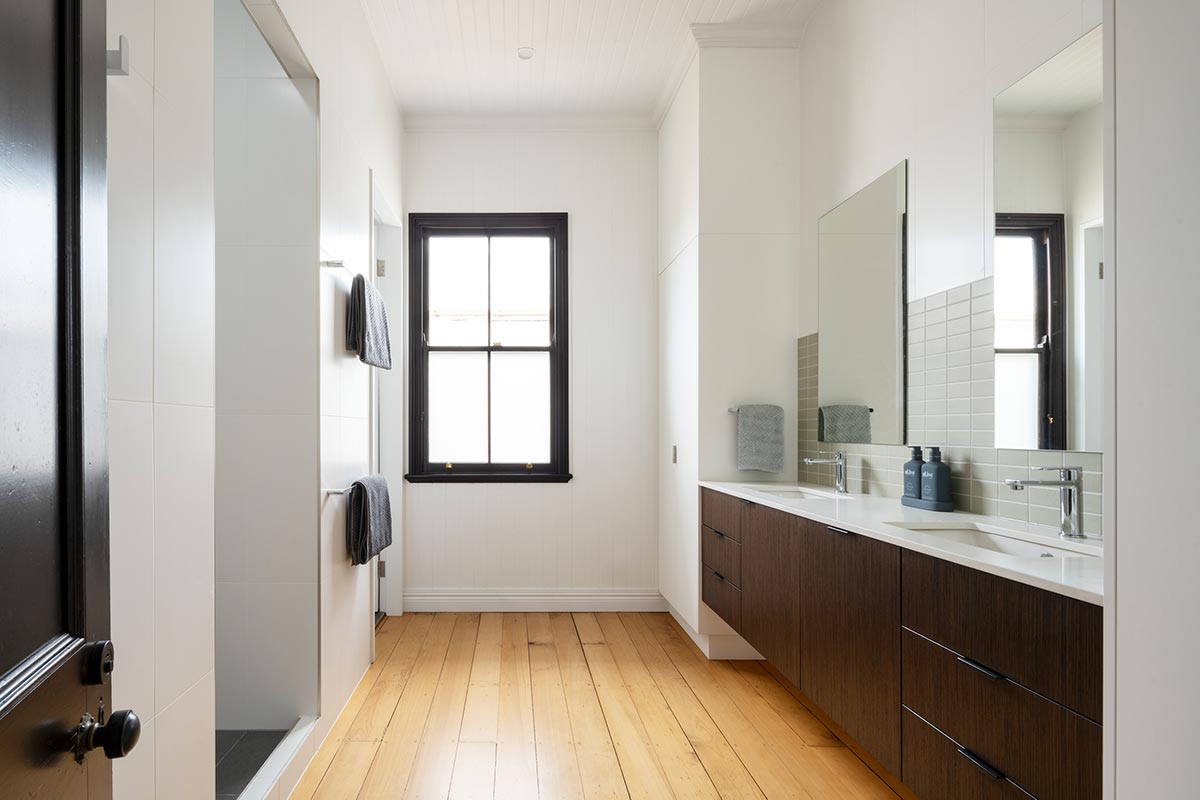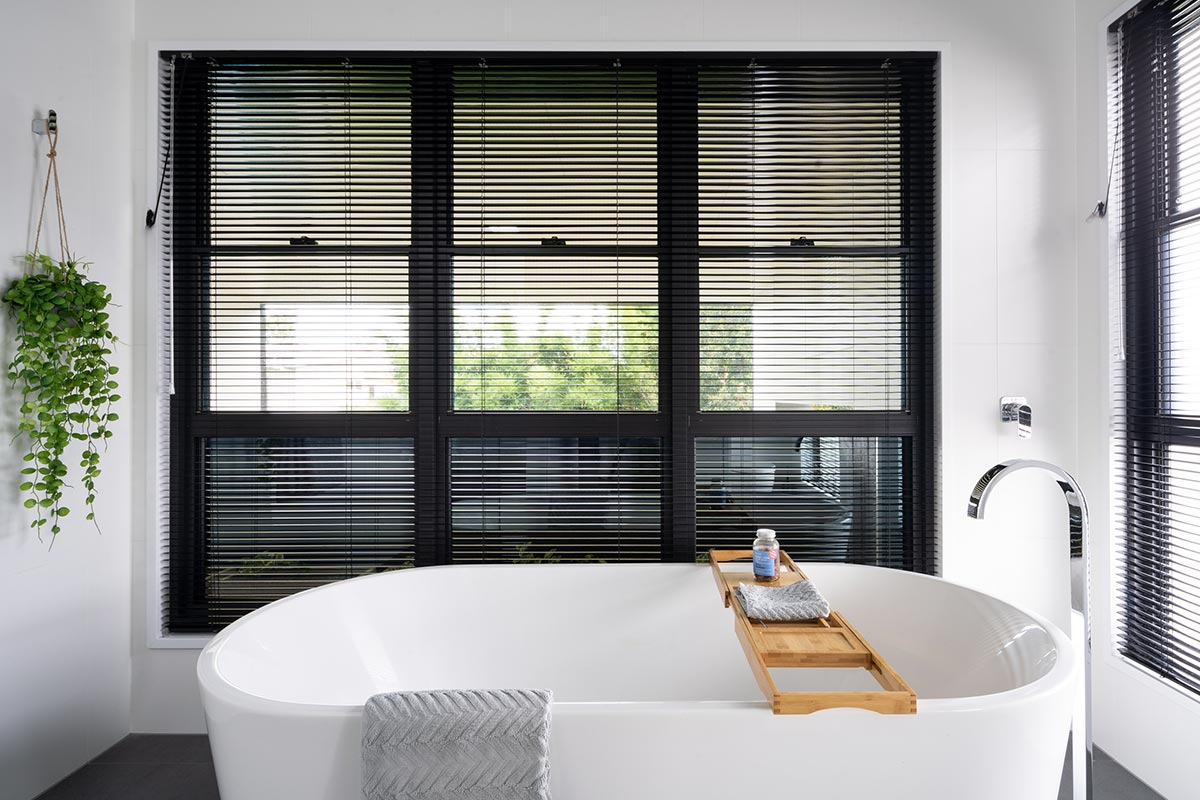 Dark timber stairs were also included throughout the interiors of this contemporary family retreat, tying it together effortlessly. The effect not only provides contrast but also creates continuity between spaces which makes visitors feel more at ease when touring through all corners of the property.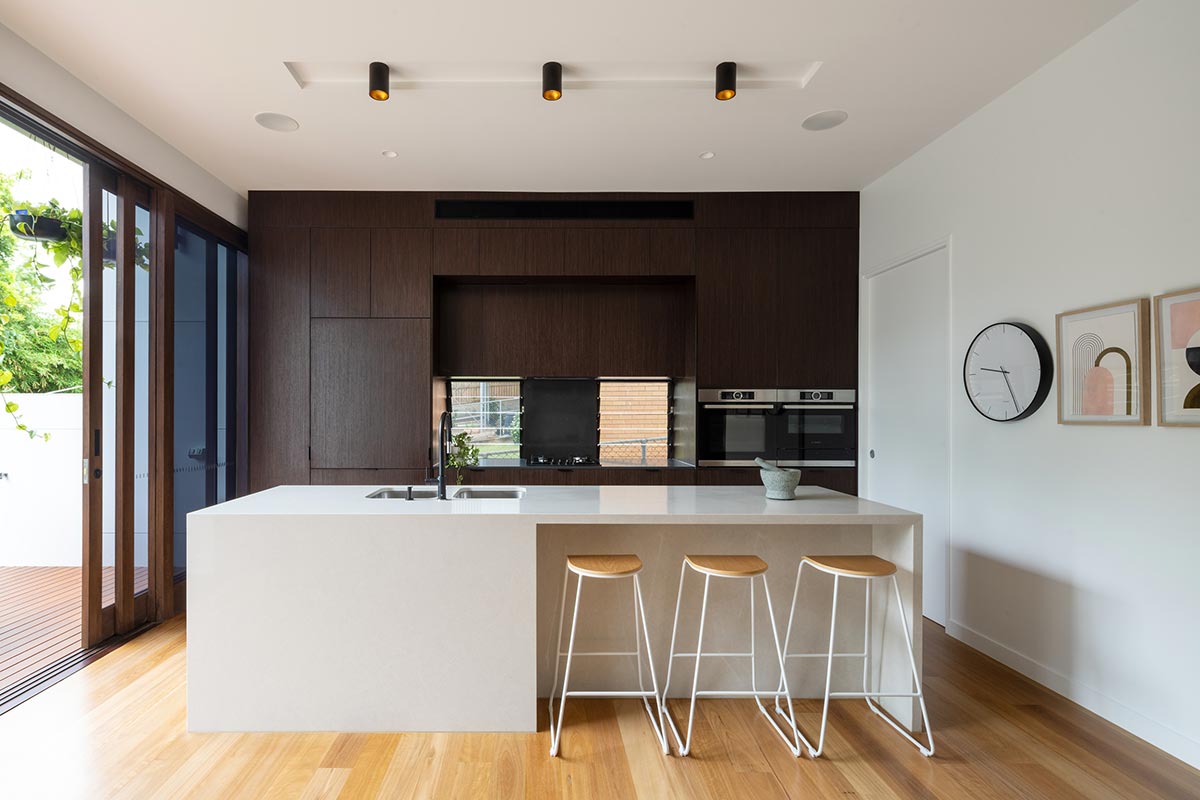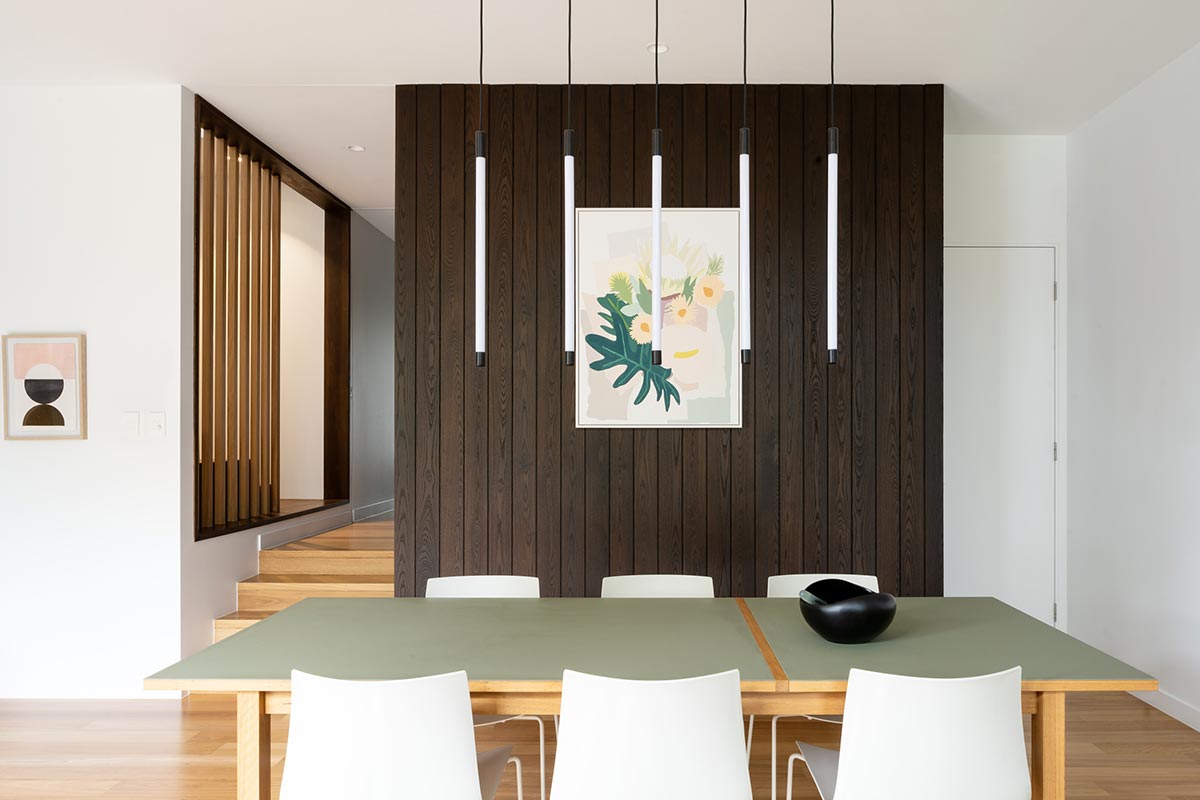 The home was built to harness the natural slope of its site to overcome the existing flood overlay with no worries about being engulfed. The sloped also allowed for a stepped lower level which created high ceilings on all three living and dining areas, creating a perfect feature for these spaces. The rear elevation of this home is framed with black colorbond capping, giving its name – Black Ribbon House.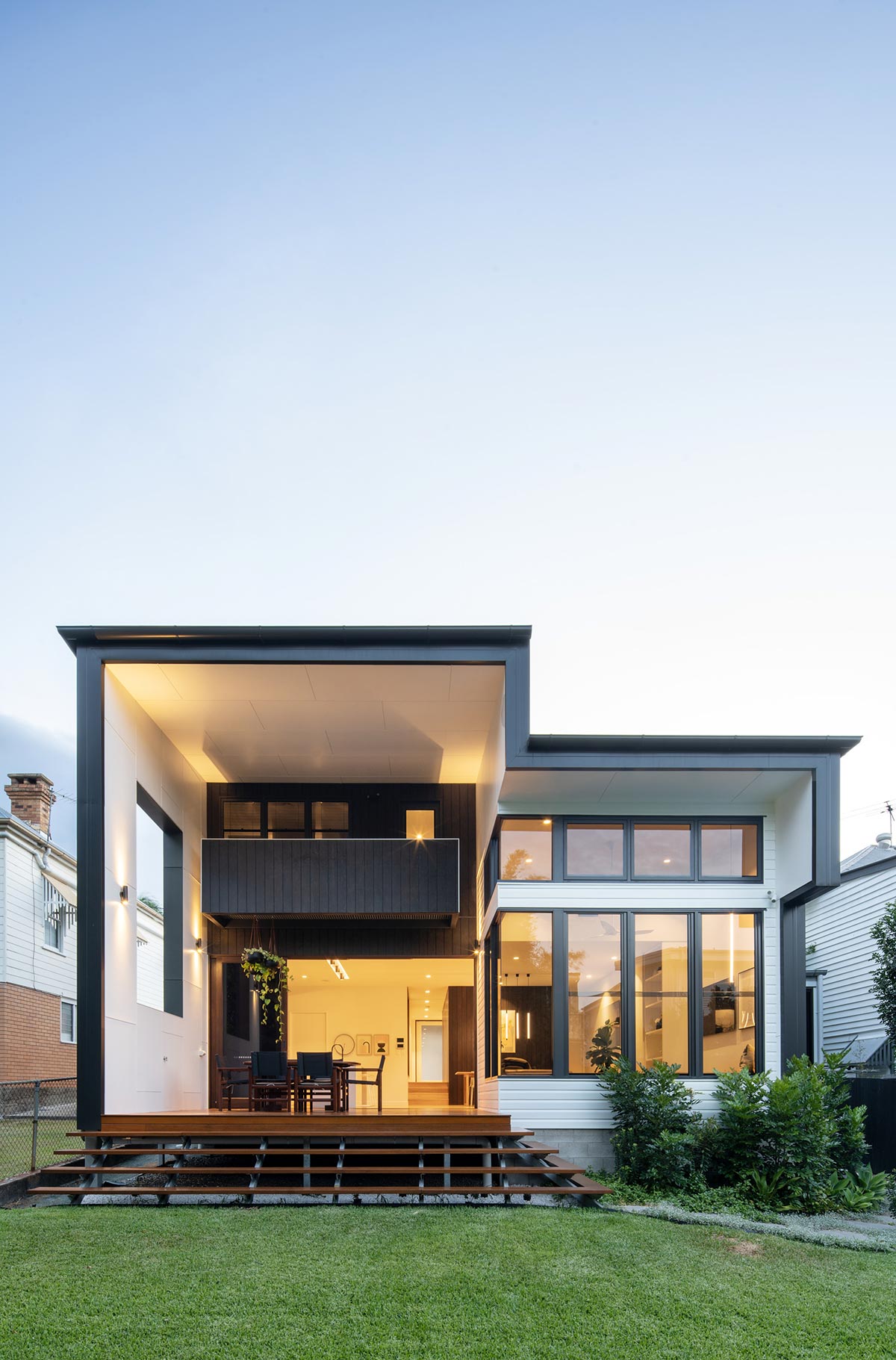 This home designed by Studio 15b is a renovation of an existing century old Queenslander home. Designed with the family's lifestyle changes and growth needs in mind, this gorgeous house has been turned into everything they wanted!
Project: Black Ribbon House
Architect & Interior Designer: Studio 15b
Location: Brisbane, Australia
Type: Renovation
Photography: Angus Martin