Some of the most beautiful interiors rely on its core foundation. The golden triangle is Natural Light, Quality Flooring and Beautiful Big Windows! But what if you don't tick all those boxes? Never fear, faking it is here! Read on to hear our top three tricks to perfecting your interior and how you can fake it till you make it.
Natural Light
When rooms have a good amount of natural light they appear bigger and cleaner. If you have a room that does not receive a lot of natural light then a great way to fake this is through a fresh coat of paint. Choose a fresh neutral white colour to bring light into the space. When selecting the right white avoid choosing a white that is too stark as it can make your space appear cold and sterile. On the flipside if you choose a white that is too warm it can make the space appear smaller and not as fresh. Find a happy medium, we recommend Barely There from Haymes Paint. We selected this colour for our showroom and office walls as it has a neutral warmth to it that is both fresh and cosy.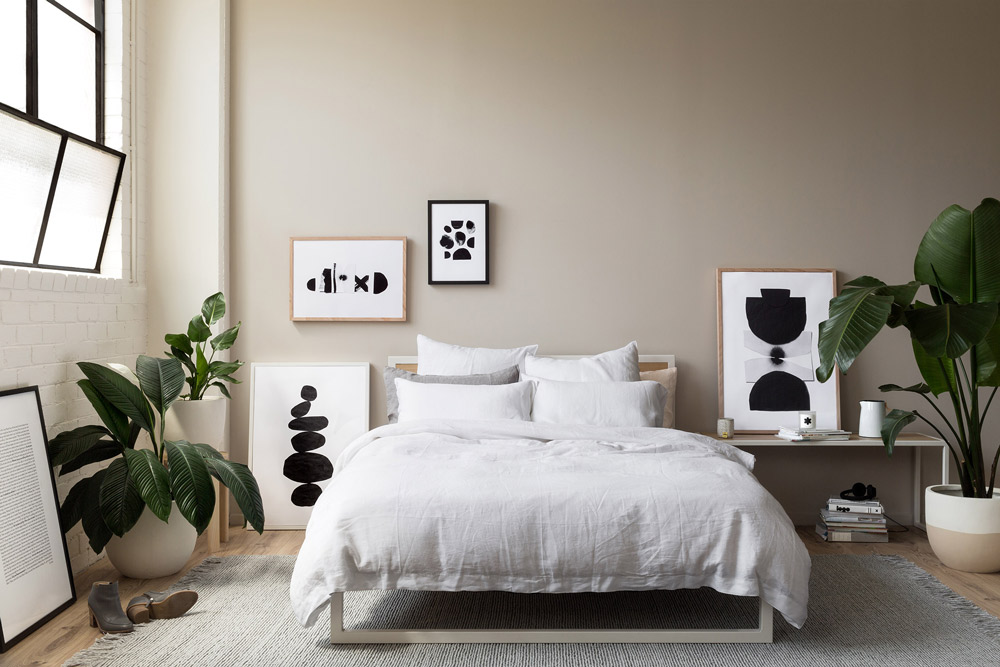 Flooring
It's no secret that beautiful timber floorboards make a world of difference when it comes to a room, but unfortunately, not all of us have that luxury. If you are not digging your floor and are not in the position to change it, then we recommend disguising with rugs. By placing a rug on the floor you instead divert attention from the floor to the rug. Opt for large rugs to cover the majority of surface area.Or you can try layer thin weave rugs together for an eclectic look.
You can't go wrong with the Armadillo & Co Berber Knot Atlas Rug, a crowd favourite and a popular choice with its simple diamond pattern. Hand knotted in pure wool in soft, natural tones, the Atlas Weave Rug sits perfectly atop light or warm floorboards, bringing character to the space without dominating.
If rugs aren't your thing then you could paint your floor surface. To achieve a concrete look use a grey, semi-gloss paint. Or if you want to paint over old floorboards, a fresh white always looks amazing.


Windows
Who doesn't love a big beautiful window in a room?! If you don't have them it can be pretty annoying. So a good trick is to create your own window (put the sledgehammer down, we're not talking about that type of window) Instead introduce a large piece of artwork that your eyes can escape to. If you need to bring light into your space opt for a fresh and bright artwork. We recommend the following options: Gathering 1 Art Print, Desert Plains Art Print and Colour Memory Art Print.