Location and design are the two main ingredients of Casa Fayette, the latest from the hotel group, Grupo Habita. Opened in September 2015 in Guadalajara's booming Lafayette district in Mexico, Casa Fayette reflects the changing face of the area by blending the old with the new.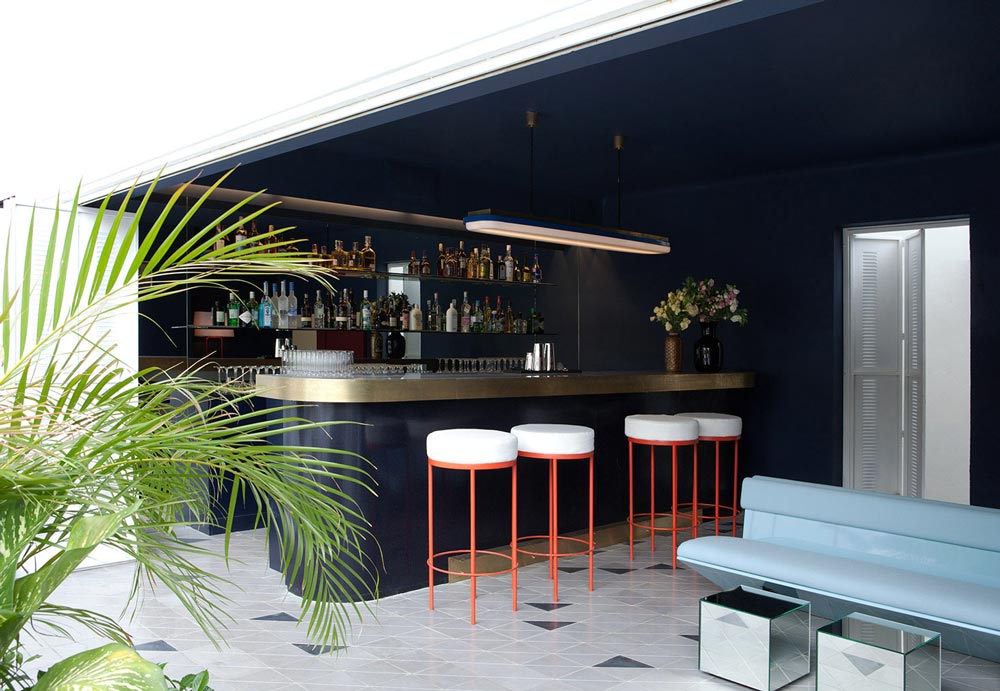 Hoteliers Carlos Couturier and Moisés Micha, the creative minds behind the design-forward Mexican hospitality brand Grupo Habita, joined forces with local architectural firm Estudio5 to transform the 1940s mansion into Guadalajara's first design-led hotel.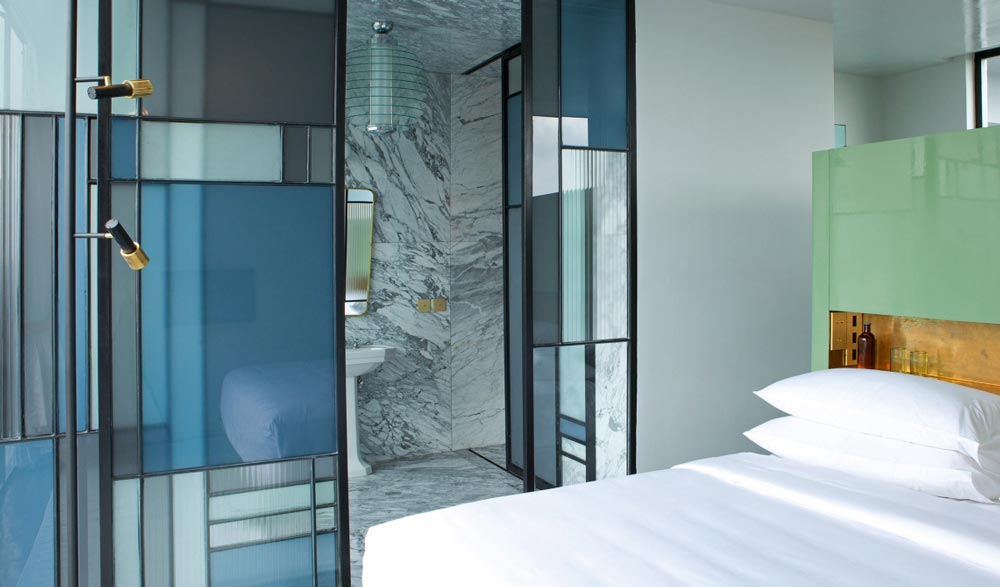 The original Art Deco structure plays host to a retro-inspired bar, swimming pool, and terrace with impressive city views—signature trademarks of the Grupo Habita hotels in Mexico and New York. With respect to the resident's original façade, Estudio5 used concrete, steel and drywall, and finishes of iron, marble, wood, brass, multiple varieties of glass, and artisanal cement tiles for the floors.
Casa Fayette's interior design was conceived by the renowned Milanese firm Dimore Studio. Inside the 37-room hotel, Dimore Studio borrows elements from Mexico, Italy, and a host of European designers, giving the interior a global eclecticism that mimics the inspirations behind the neighbourhood's transition. Dimore Studio hand-selected the furnishings and fixtures throughout, with most of the furnishings coming directly from the Milanese's firm own furniture catalogue. The rest of the pieces are bespoke or sourced from designers such as Pierre Frey and Thonet. Warm and cool color palettes, punctuated by intense hues like burgundy, salmon, and artichoke, create immersive environments for effortless relaxation.
For hoteliers Carlos Couturier and Moises Micha, building hotels that reflect their surroundings is more than just a job—it's a passion that drove these two Mexican entrepreneurs from citrus farming and investment banking to boutique hospitality. "Even if we're successful at something, we don't repeat it," Couturier says. "We like this sense of passion and audacity." Their Grupo Habita collection has grown to include 12 diverse properties in their stable.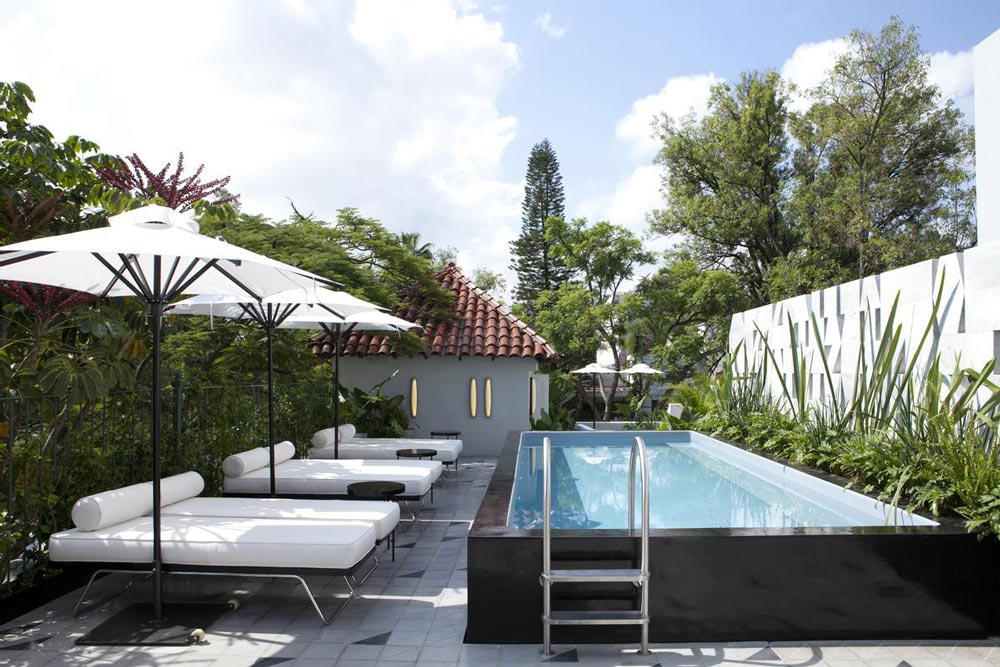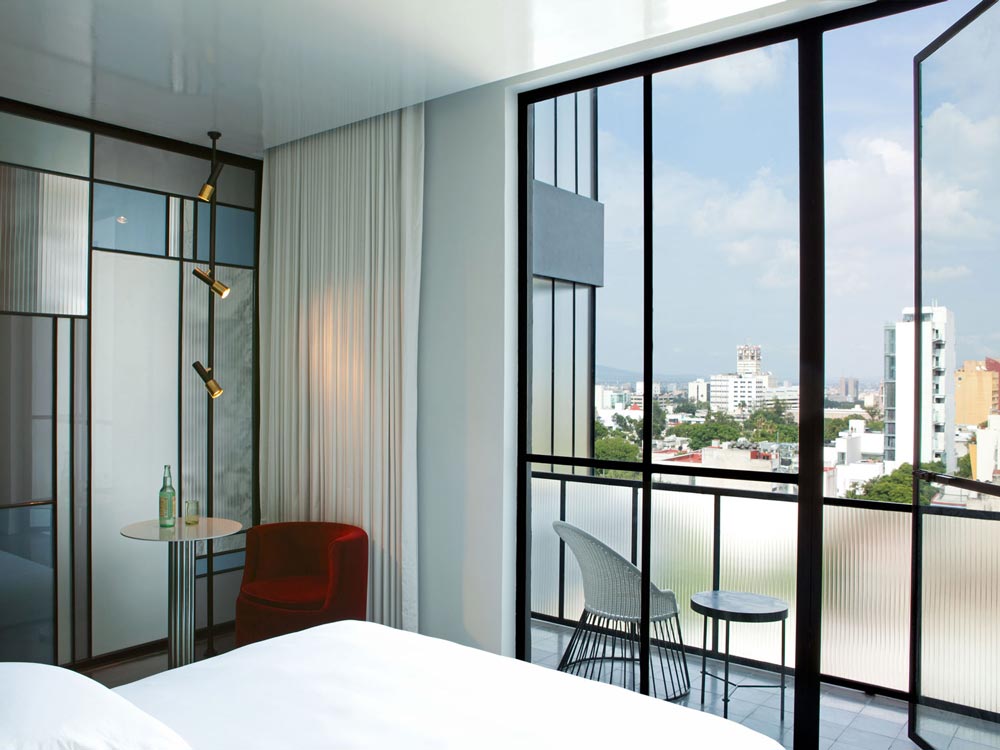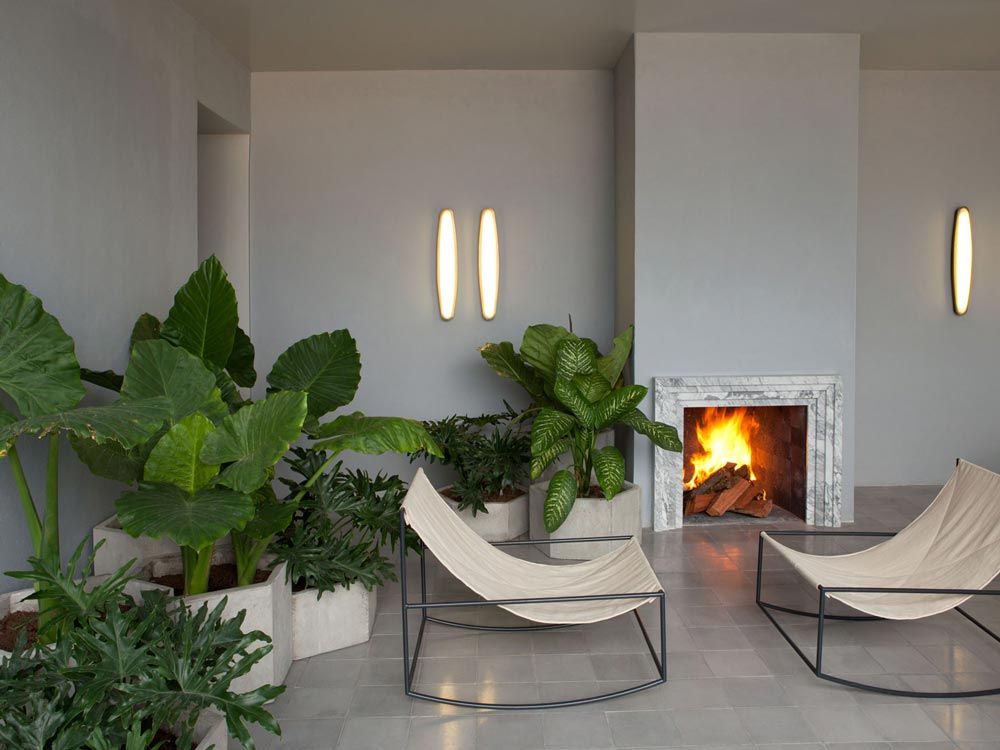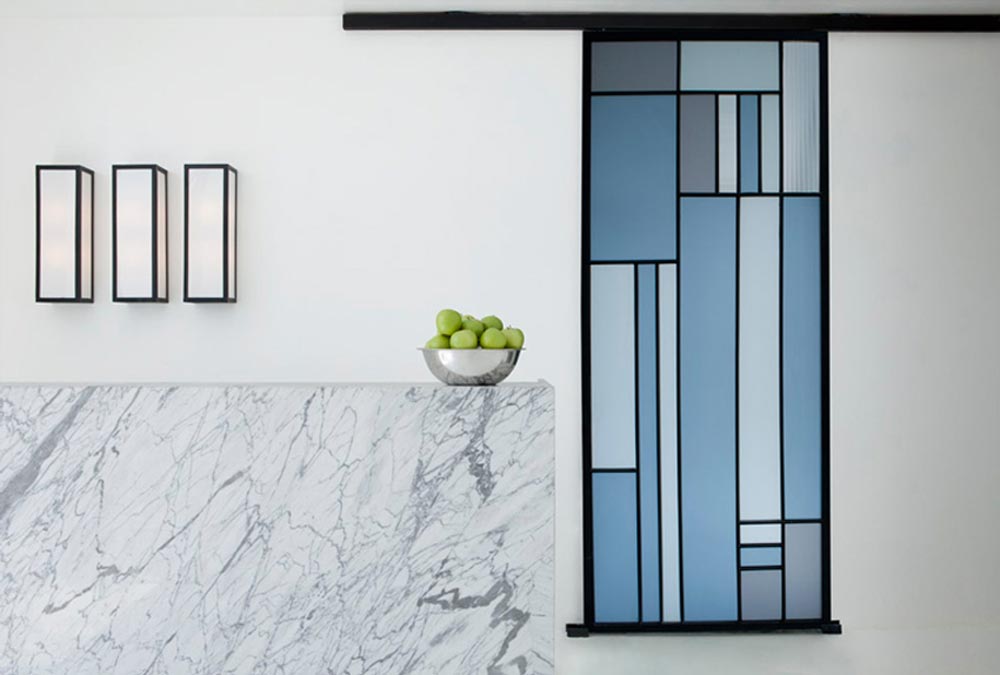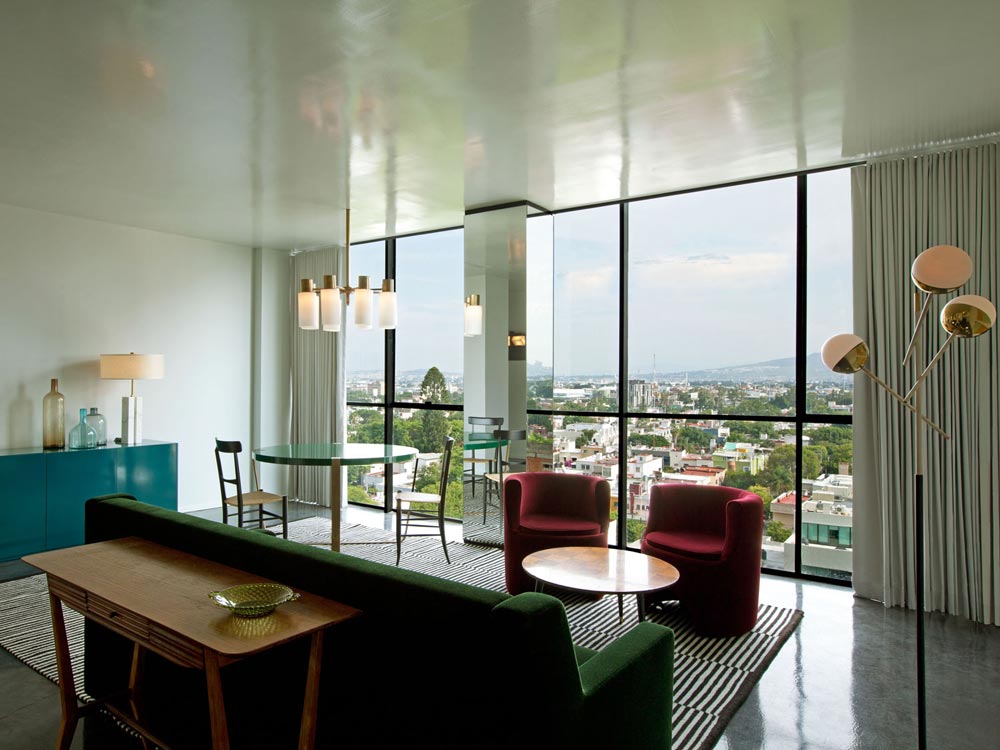 Photography by Undine Pröhl.