Located in the beautiful uptown of Phoenix, Arizona, the Weave House designed by The Ranch Mine is a modern courtyard home in the American desert. Inspired from the adobe houses and patio paintings of the famed artist, Georgia O'Keeffe this home was beautifully built on top of a humble parking lot. This contemporary home stitches together modern conveniences with the southwestern vernacular in a historic district in the heart of Arizona. So grab your passport because today we're looking at an international home!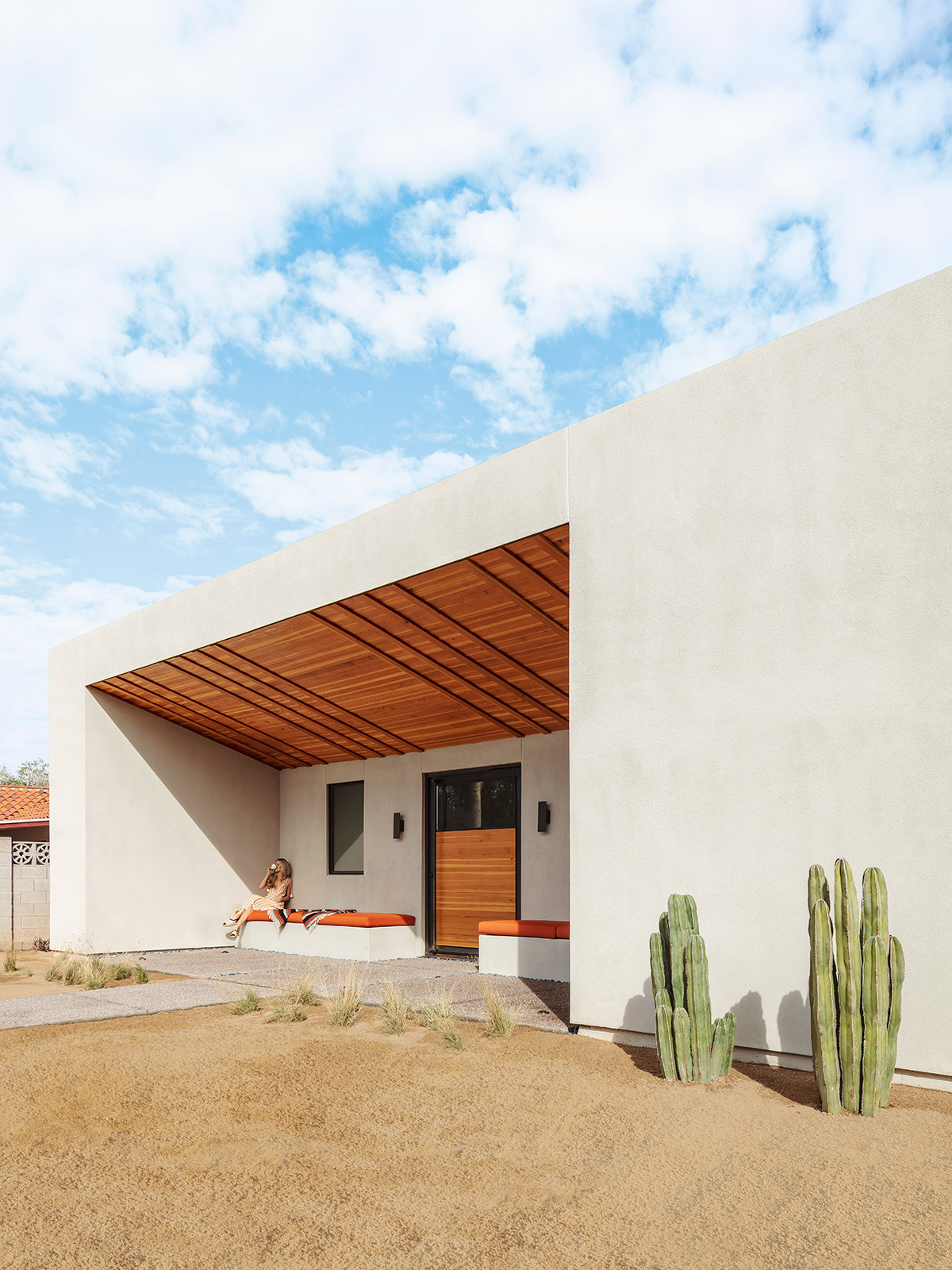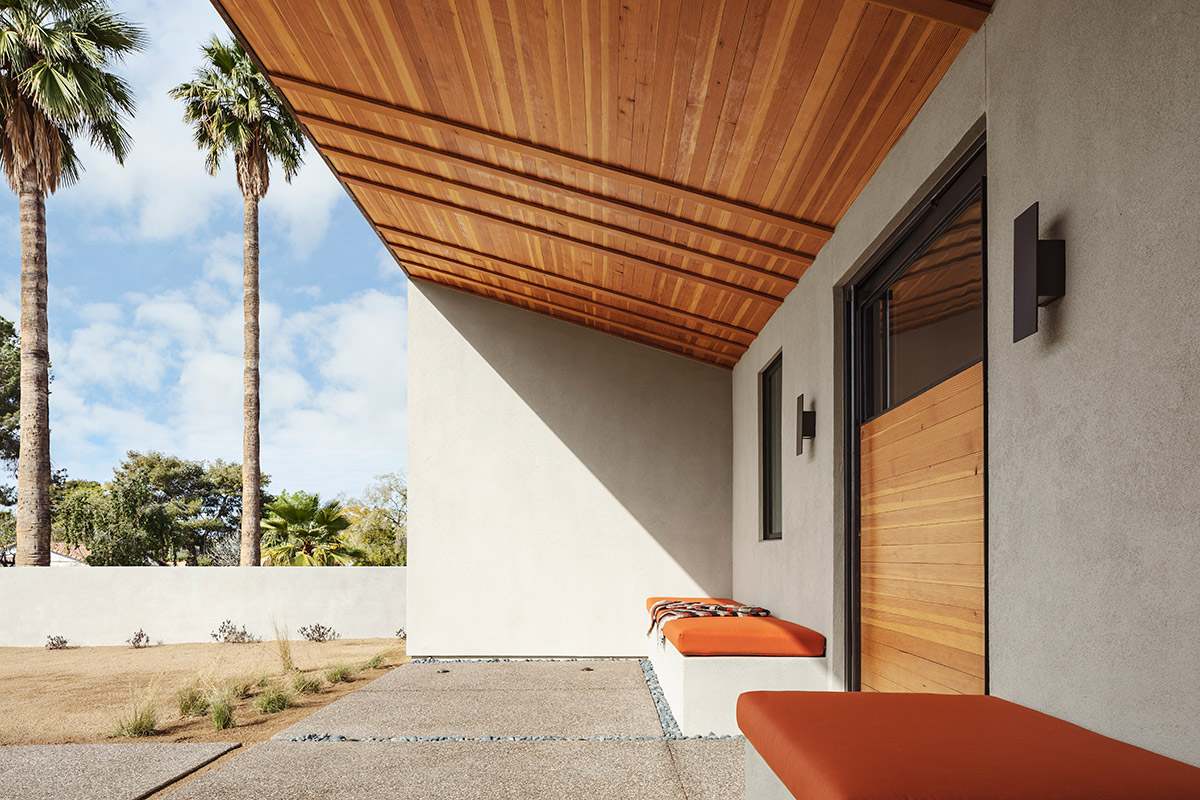 The house was designed with two courtyards, one traditional private, and one semi-public on the front. The front courtyard offers a smooth transition from the street with a line of desert plants, stucco walls, and steel planters. Upon arriving at the main entrance, a recessed entry is featured with a pivoting door and traditional-styled benches known as "bancos" which is perfect for soaking up the sun on a cold day or saying hello to neighbours as they pass by.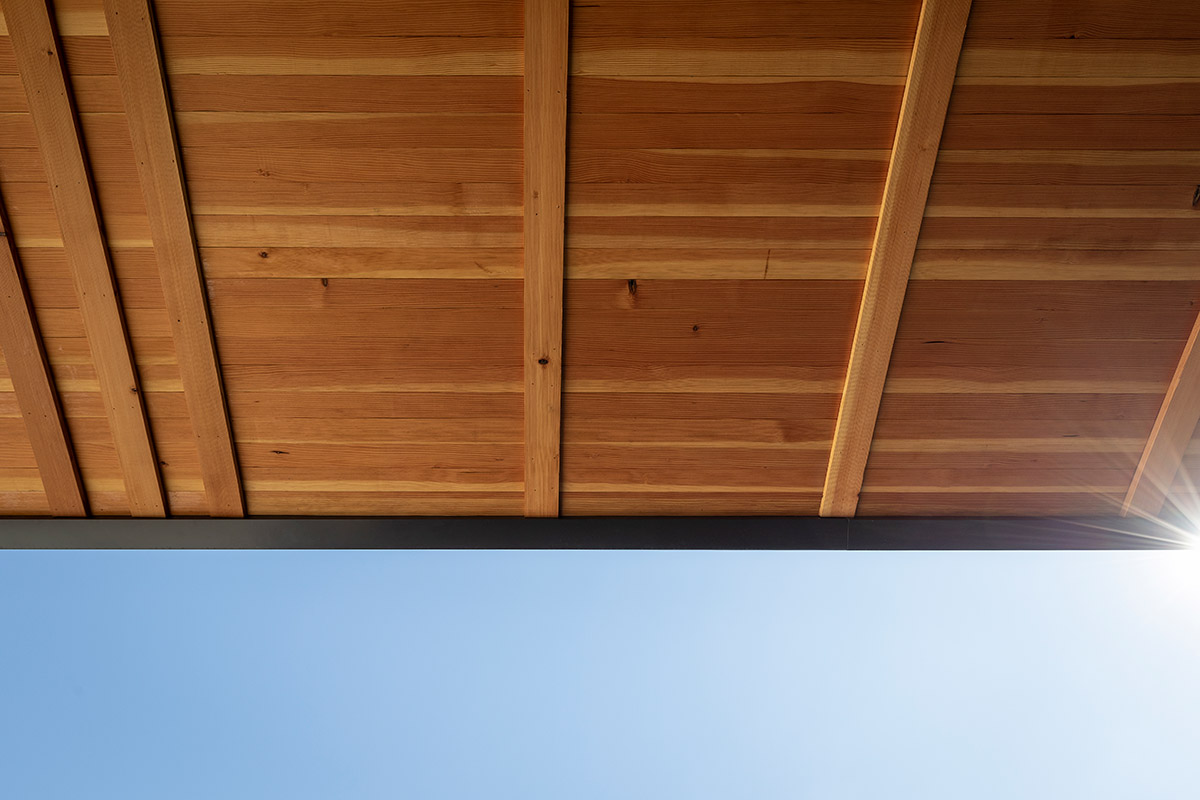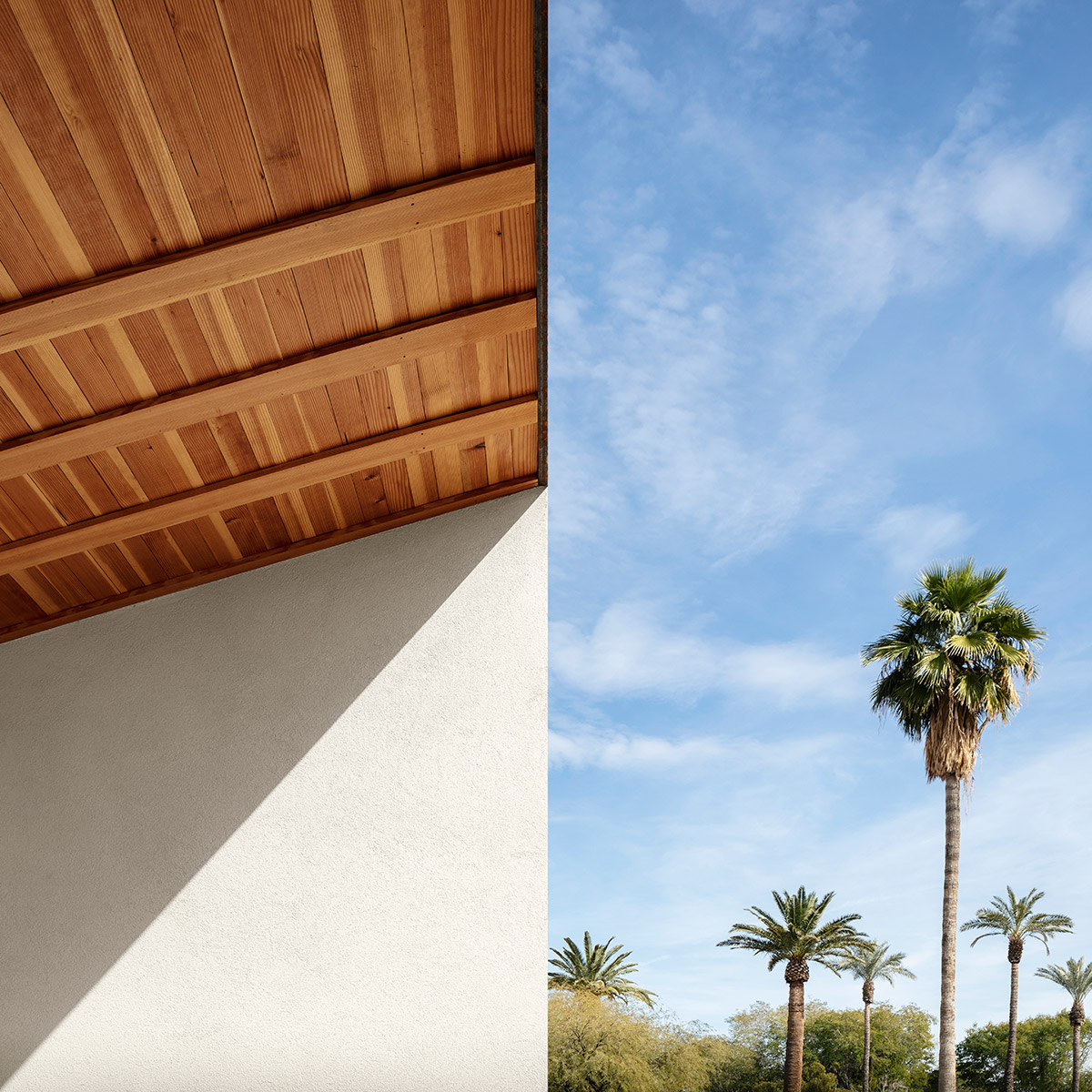 The ceiling on this front courtyard can be seen with a distinctive woven wood pattern which resembles the classic southwestern architectural elements. This design takes cues from viga-and-latilla ceilings – a classic element in adobe buildings. Latillas are usually boards, peeled limb or stick used as a ceiling material, as between beams or vigas.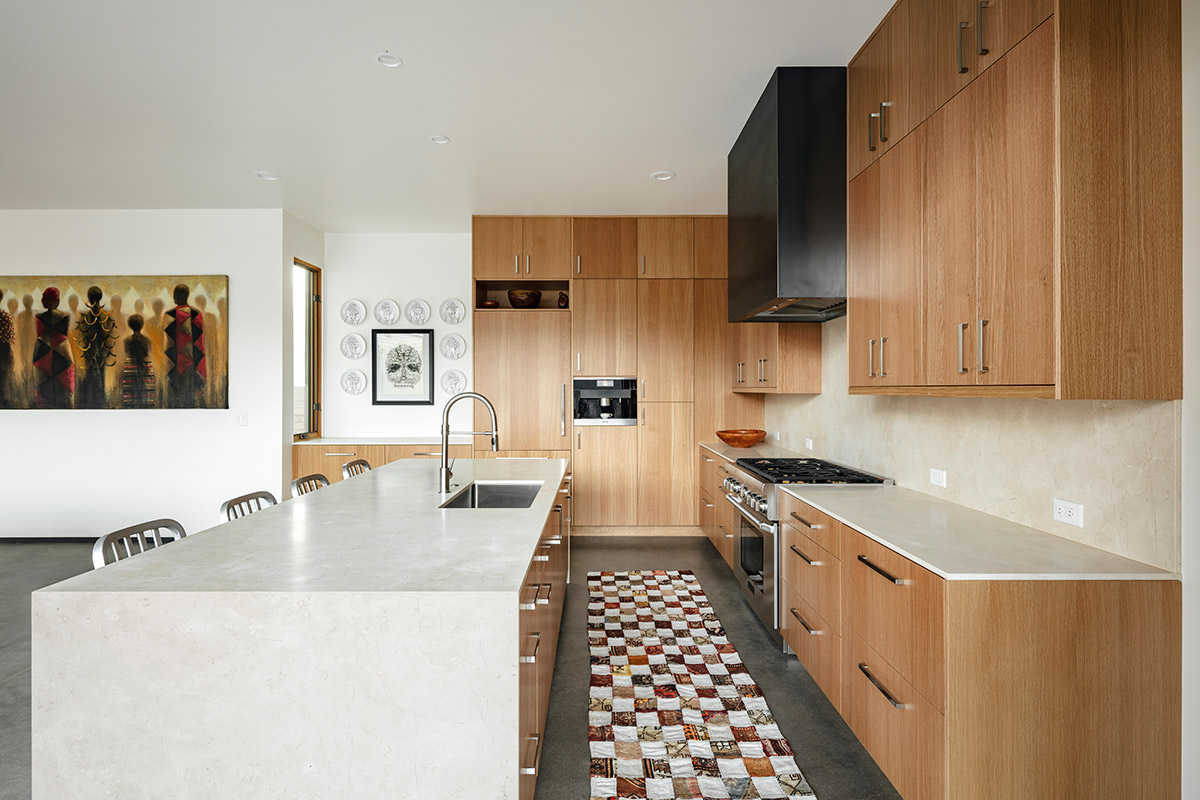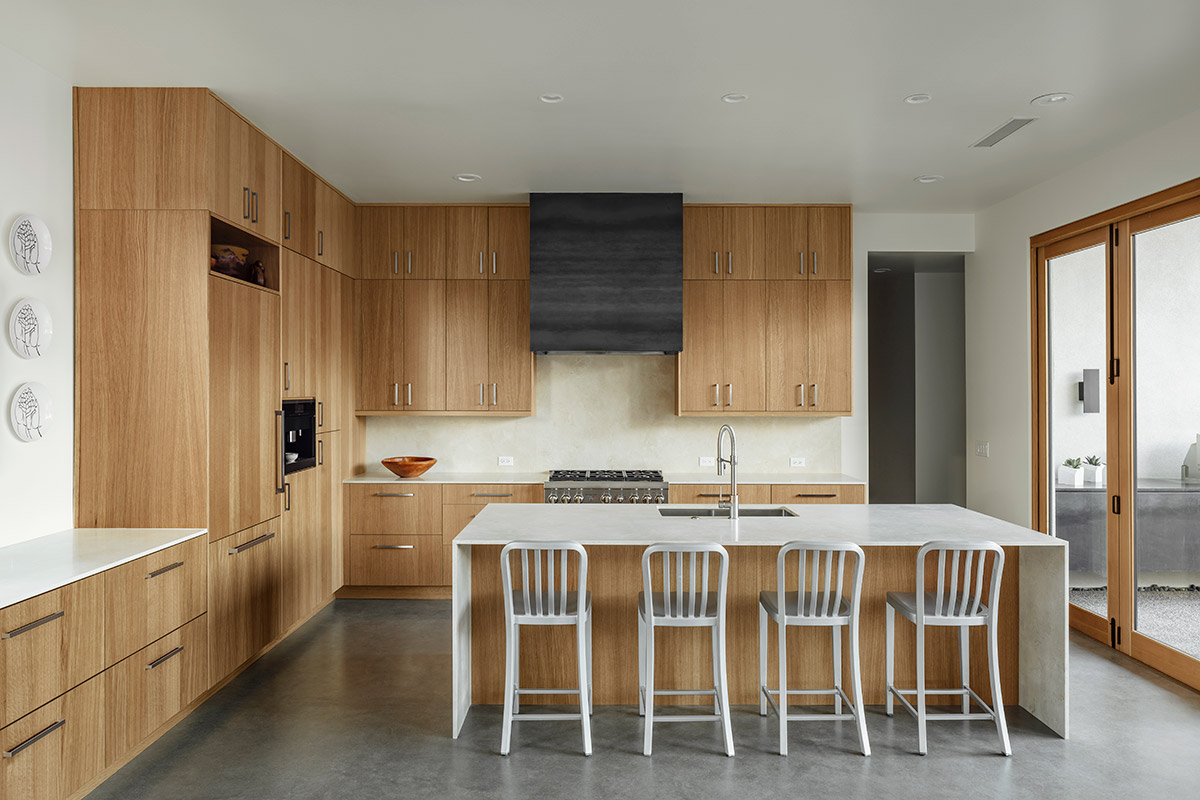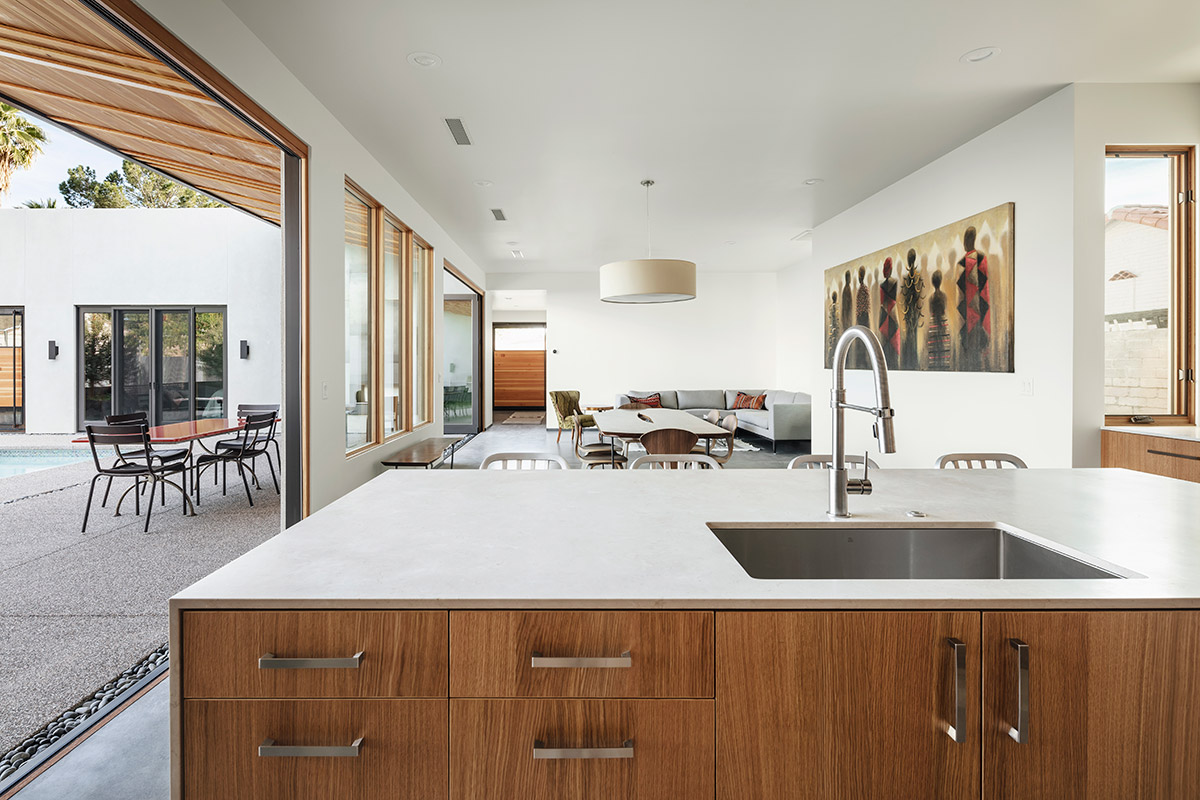 The public zone encompasses an open-plan area where the kitchen, dining area, and living room is located. Operable windows that aids mainly in cross ventilation and maintaining privacy also provides diffused light throughout this entire space.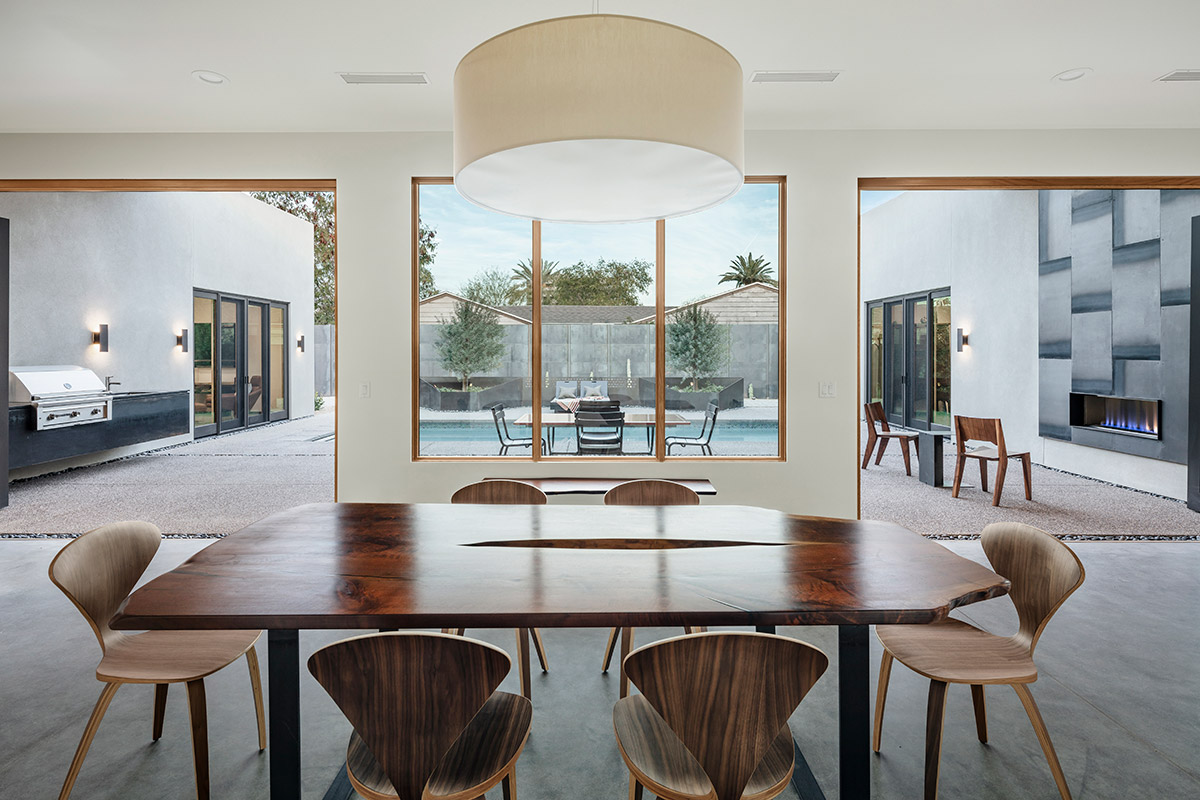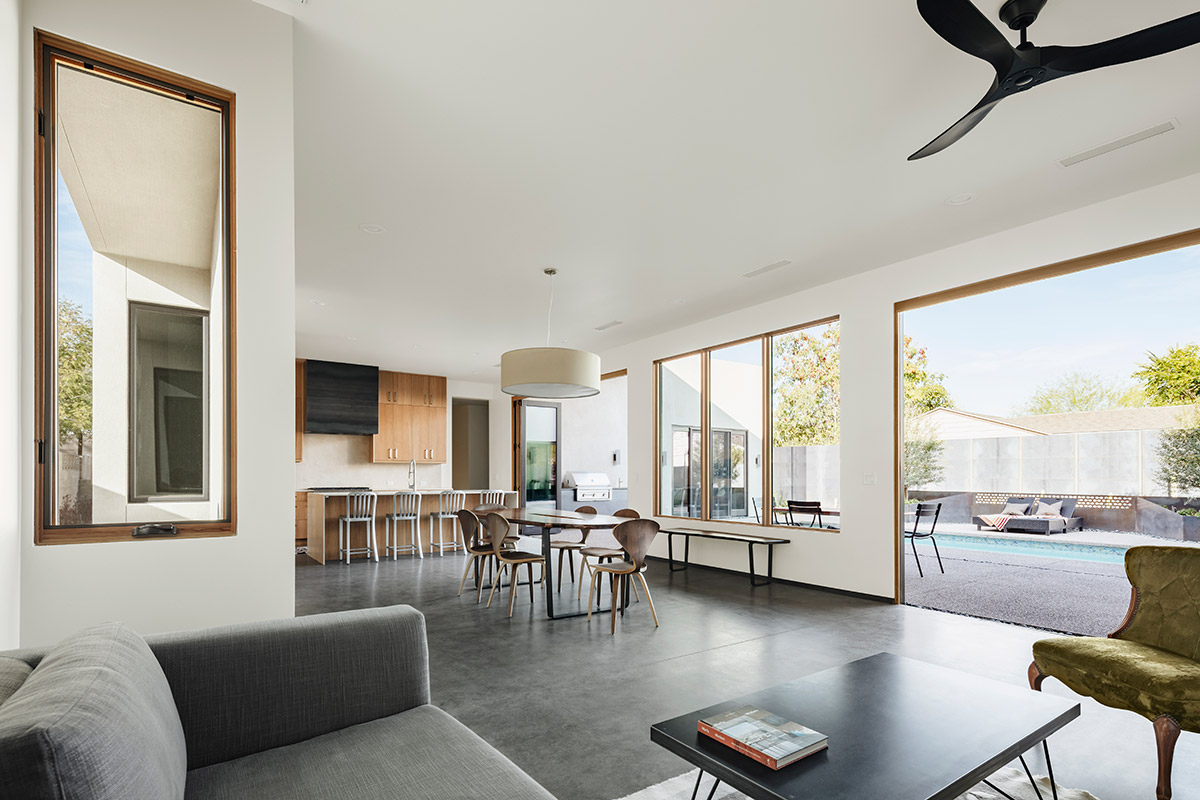 "Like Georgia O'Keeffe's work, Weave is derived from a focus on line, colour, and composition, creating a modern home with simple materials, distinctive geometries and the desert sky in an effort to reinvigorate the residential architecture of the American southwest." – The Ranch Mine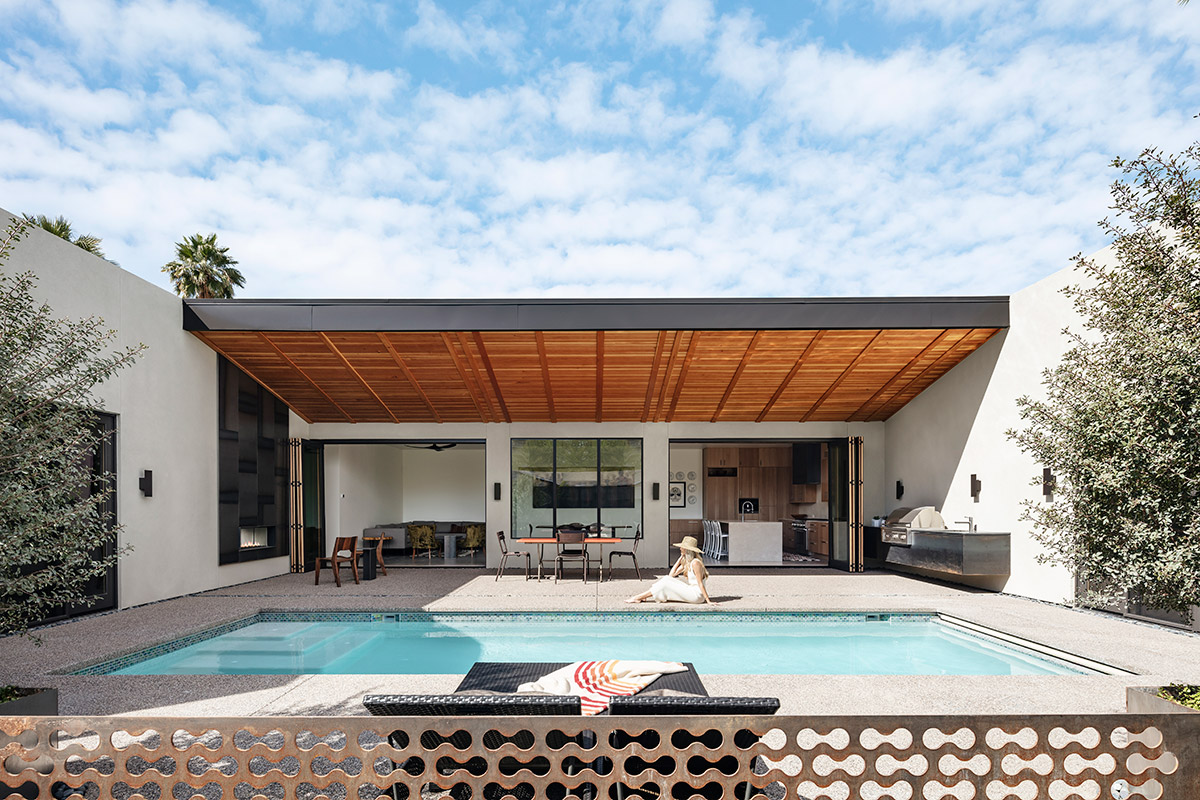 The beautiful private courtyard revolves around a majestic pool for added humidity and for cooling down on those hot summer days. This also subsequently creates a more comfortable microclimate for the shaded outdoor room. A wall hung kitchen with custom steel planters and a steel-clad outdoor fireplace can also be seen from this space which is perfect for cold summer nights. Talk about an all-weather courtyard!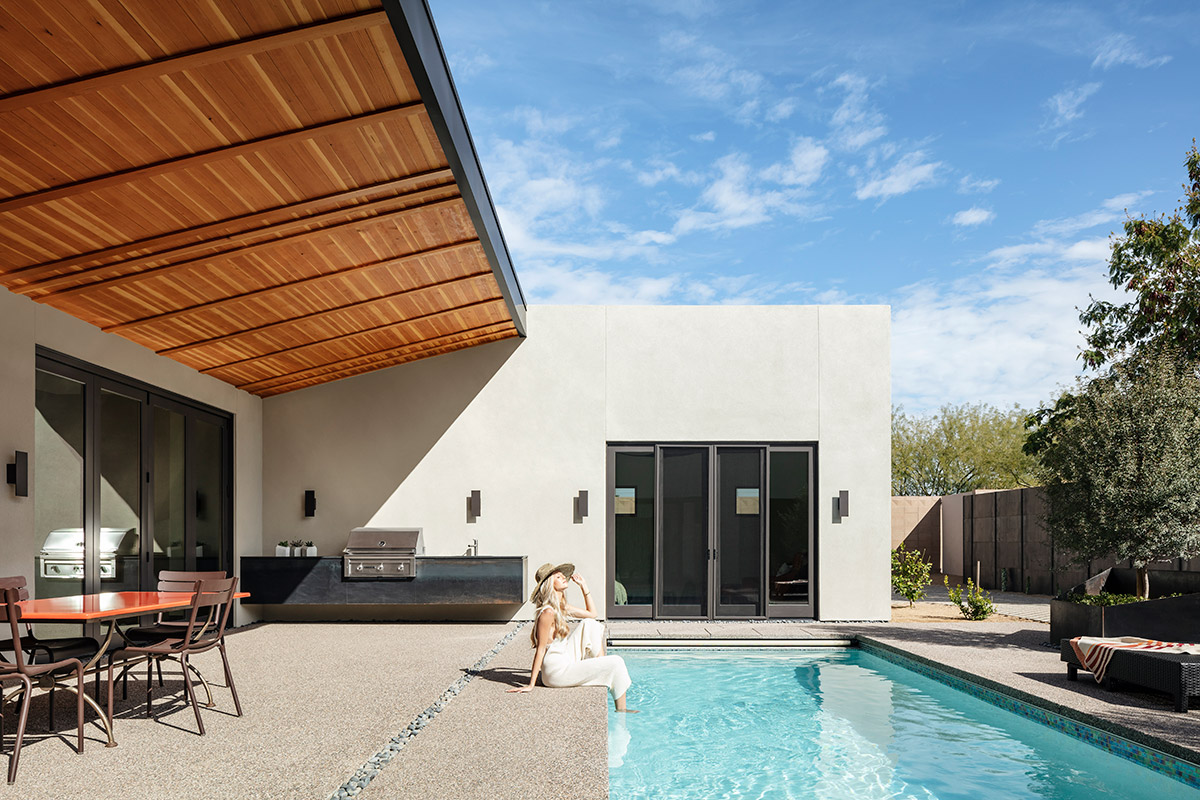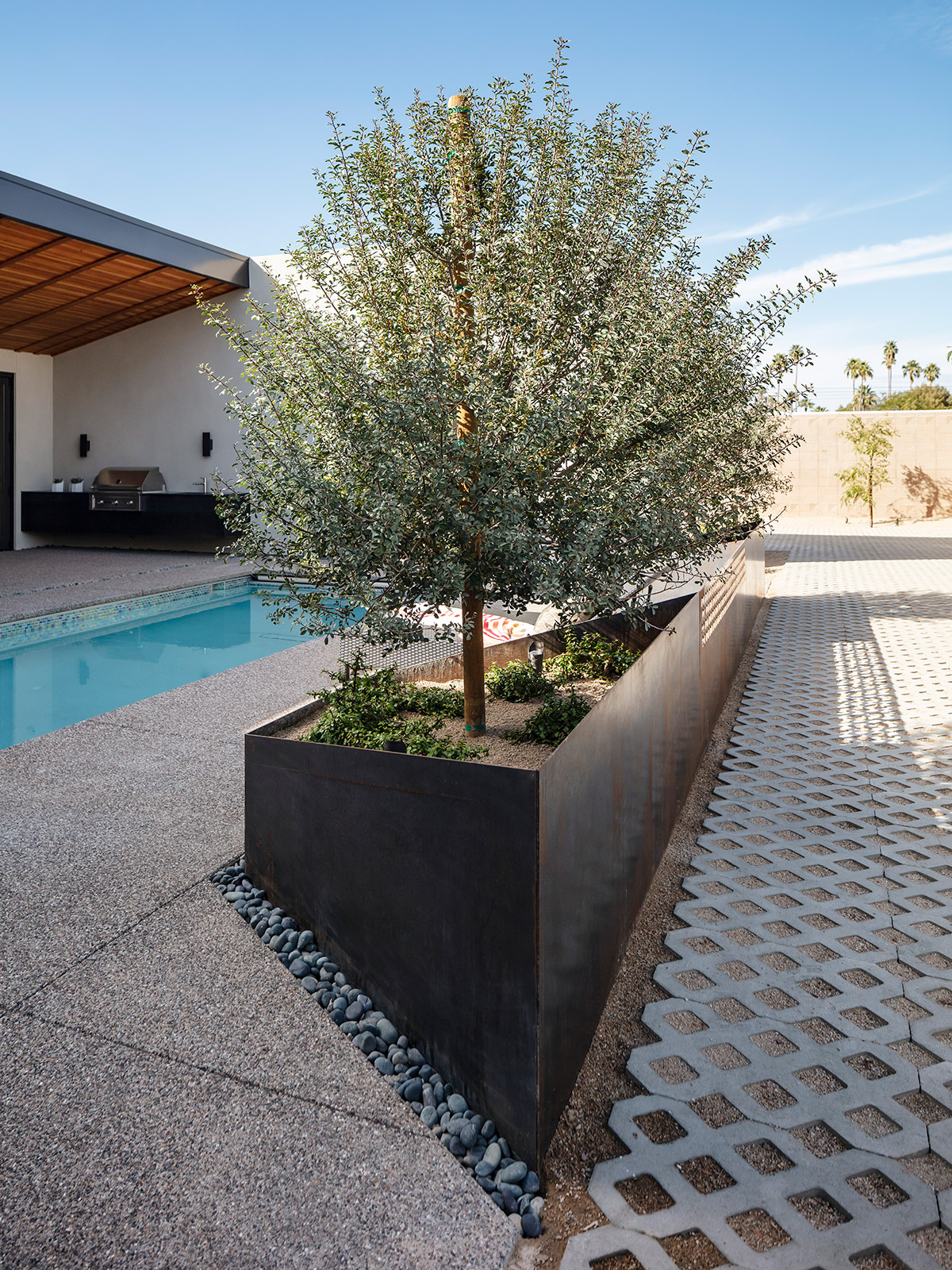 The master bedroom located just beside the pool area offers access via timber-framed sliding glass doors. The transparency of the doors also allows ample natural lighting into the master bedroom, and grants a perfect passageway for ventilation throughout the room.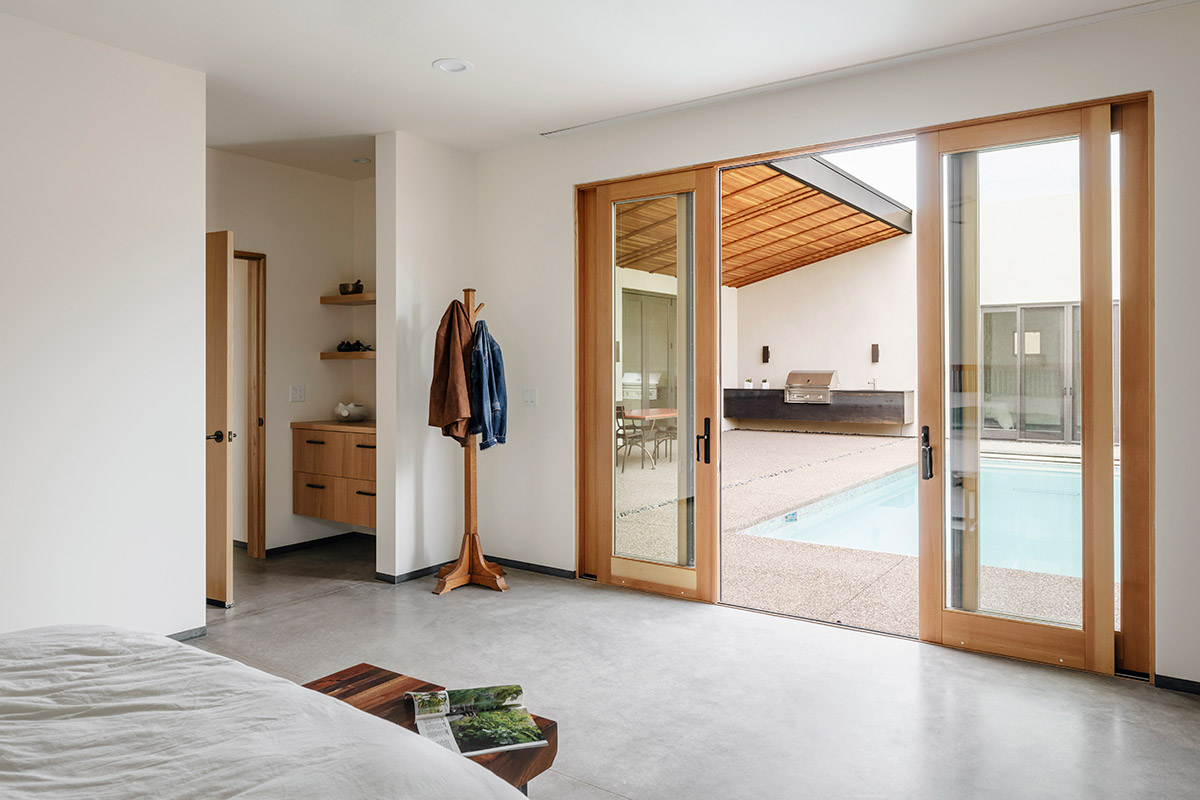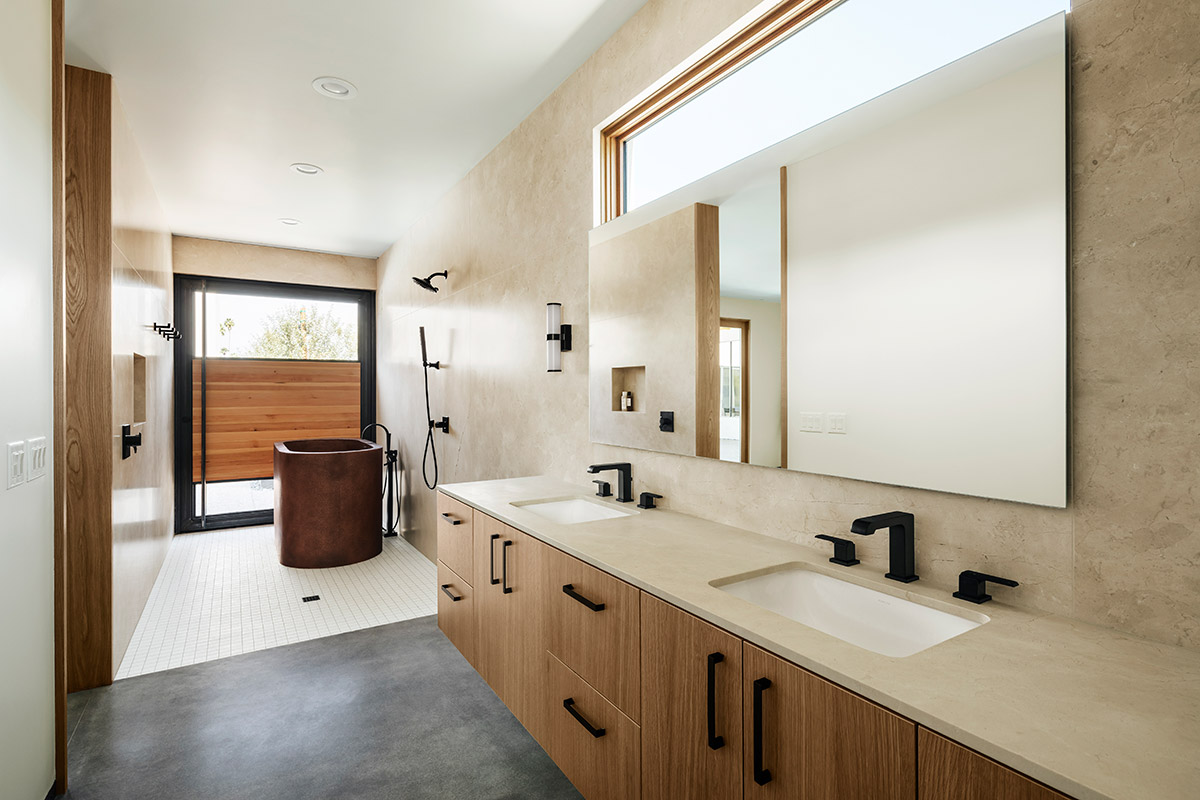 The room's vanity and bathroom sports neutral tones with solid black details as featured on cabinet handles, faucets, and the shower area. A beautiful copper soaking tub is placed just beside a pivoting door which instantly transforms the private area into an outdoor bath experience.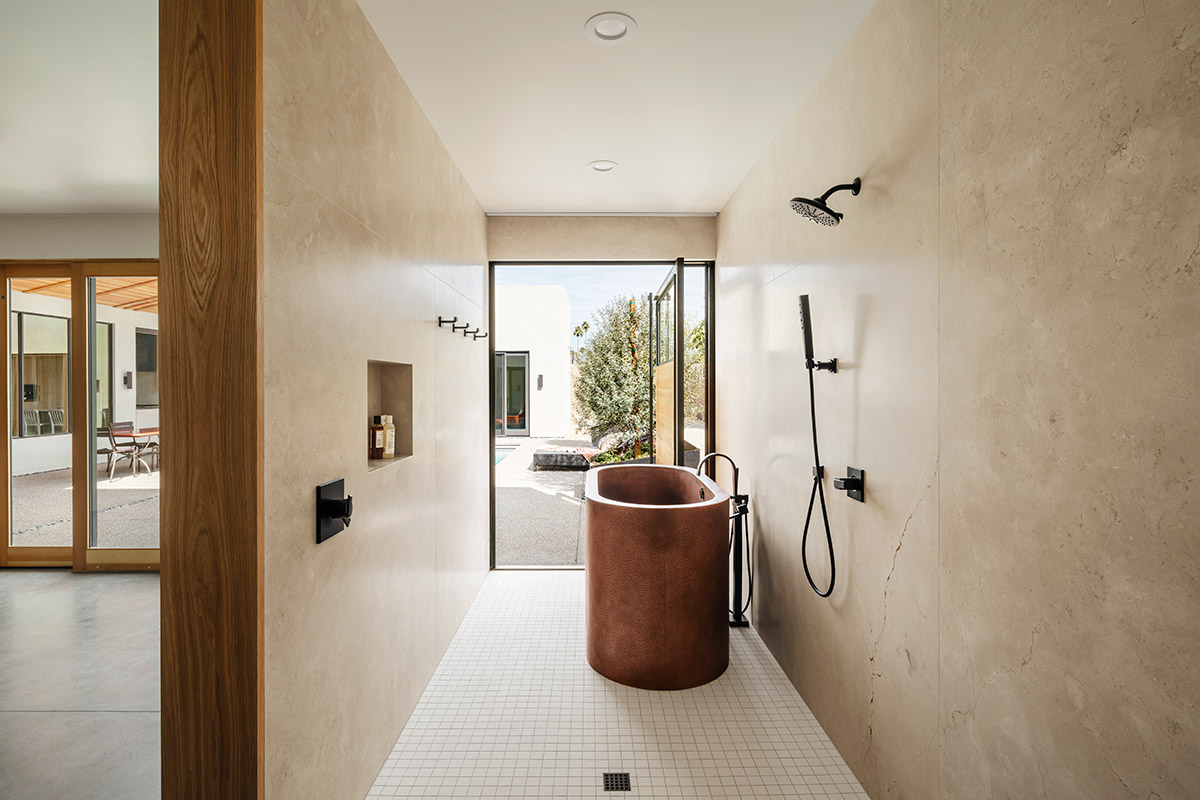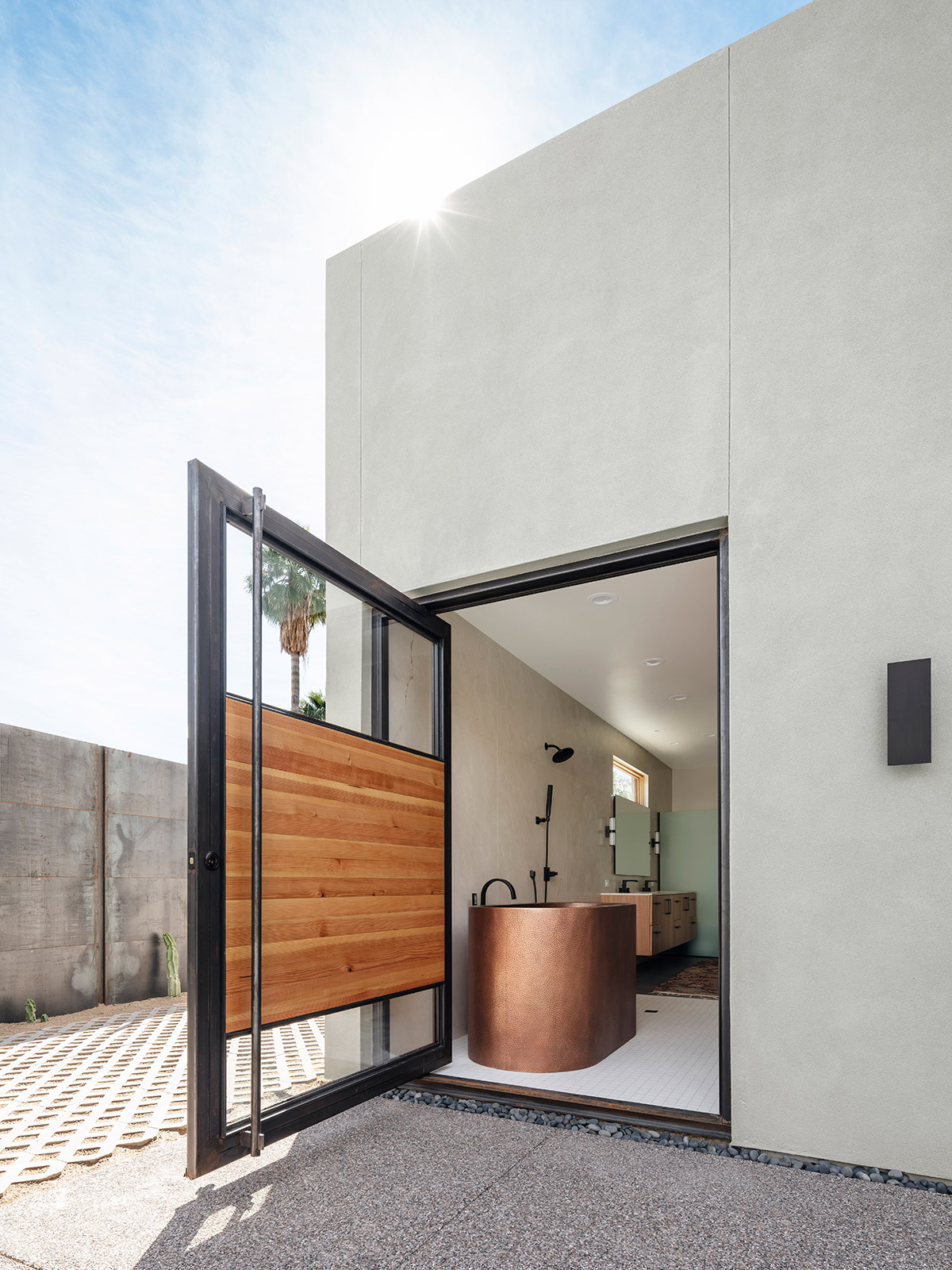 This seemingly demure home located in Arizona can be quite deceiving from its outside looks. But the grandiose and serene spirit instantly hits you as you get inside, making you want to lounge and relax all day in this awesome abode! Truly an artwork disguised in the element of an architectural masterpiece.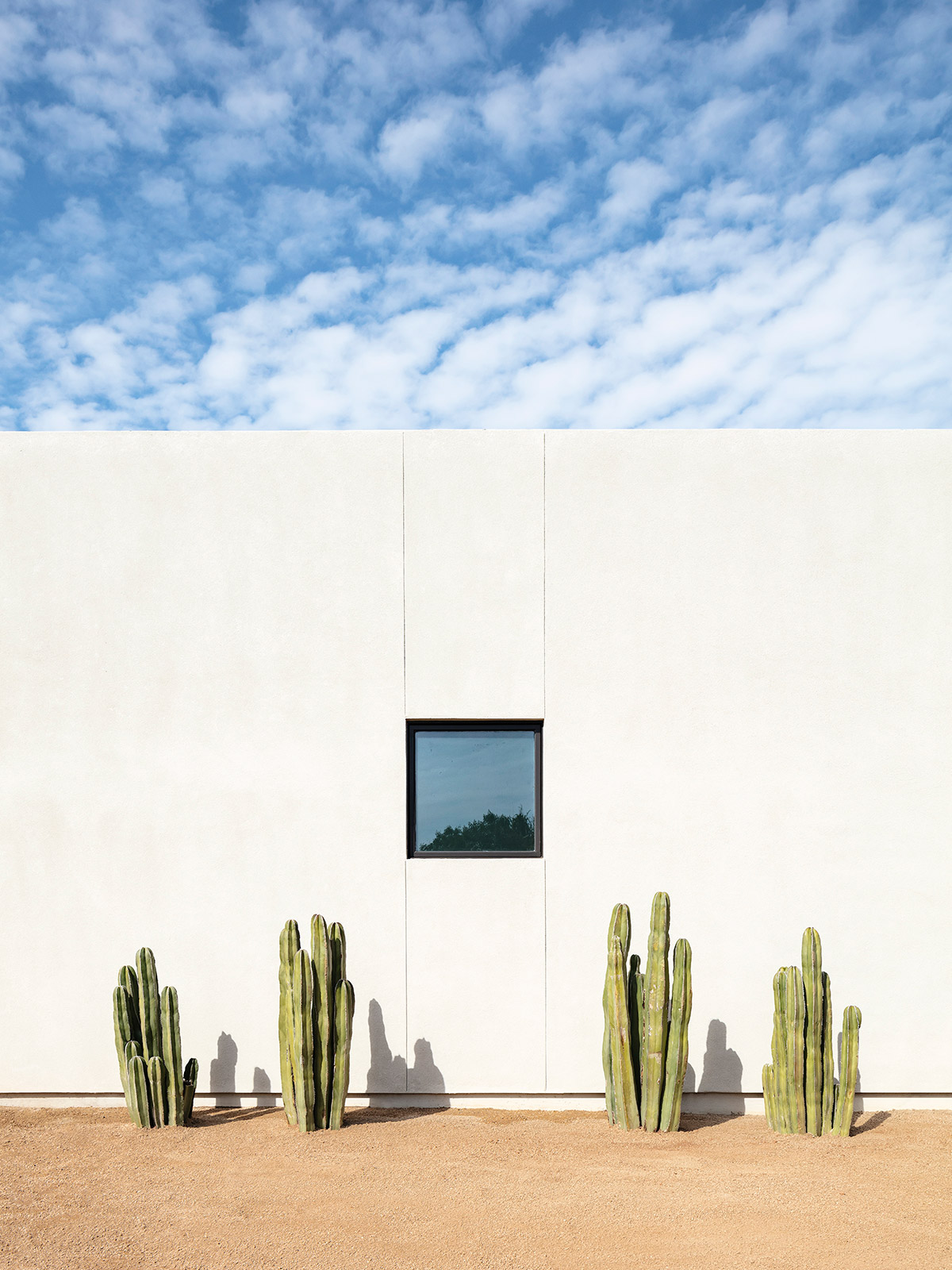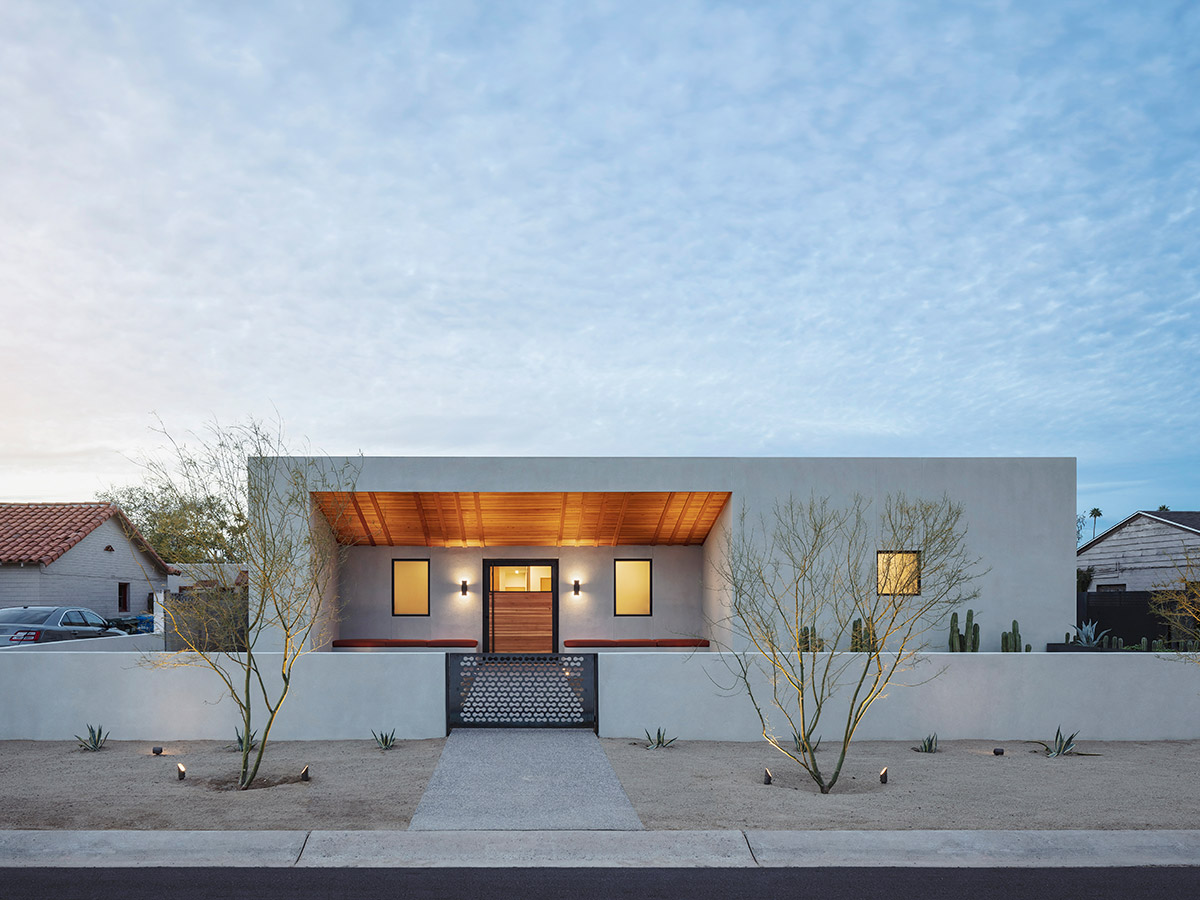 House Project: Weave House
Architect: The Ranch Mine
Location: Phoenix, Arizona
Type: New House
Photography: Roehner + Ryan