If you're looking to fill up and decorate your space with some new furniture especially a sofa, the options can get a bit overwhelming. Of course, by now you may have done some research and are already aware that there's so much more to choosing the right one than meets the eye. While there is such thing as "love at first sight" when shopping for furniture, it still takes a little know-how to find the one! We saved you the hassle and prepared a simple guide on how to choose the right sofa for your home and lifestyle!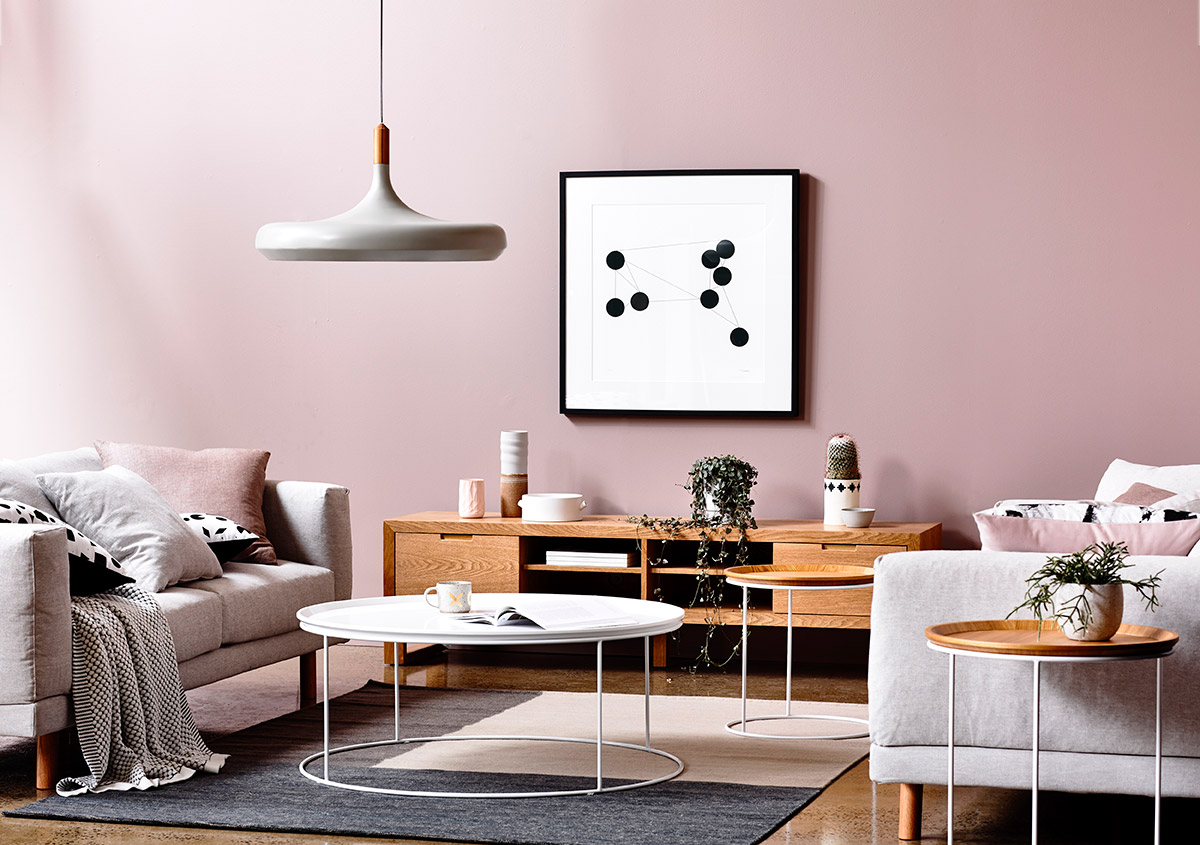 Suit Your Lifestyle 
Your life, your style, your sofa. Unfortunately, there is no one-style-fits-all option when buying a sofa so take your time to determine which one will suit your lifestyle best. The first thing to consider is the number of people living with you at home. How many are you in the family? Is the size of the sofa enough to accommodate guests? Is it enough for the whole gang to lay out and watch a movie? Or Is it just you and your dog that like to take up the entire couch? Or maybe you are an entertainer and simply need some additional arm chairs? Your lifestyle plays a huge role in selecting the right piece for your space so think about the current role of your couch and consider what you are going to need from the next one.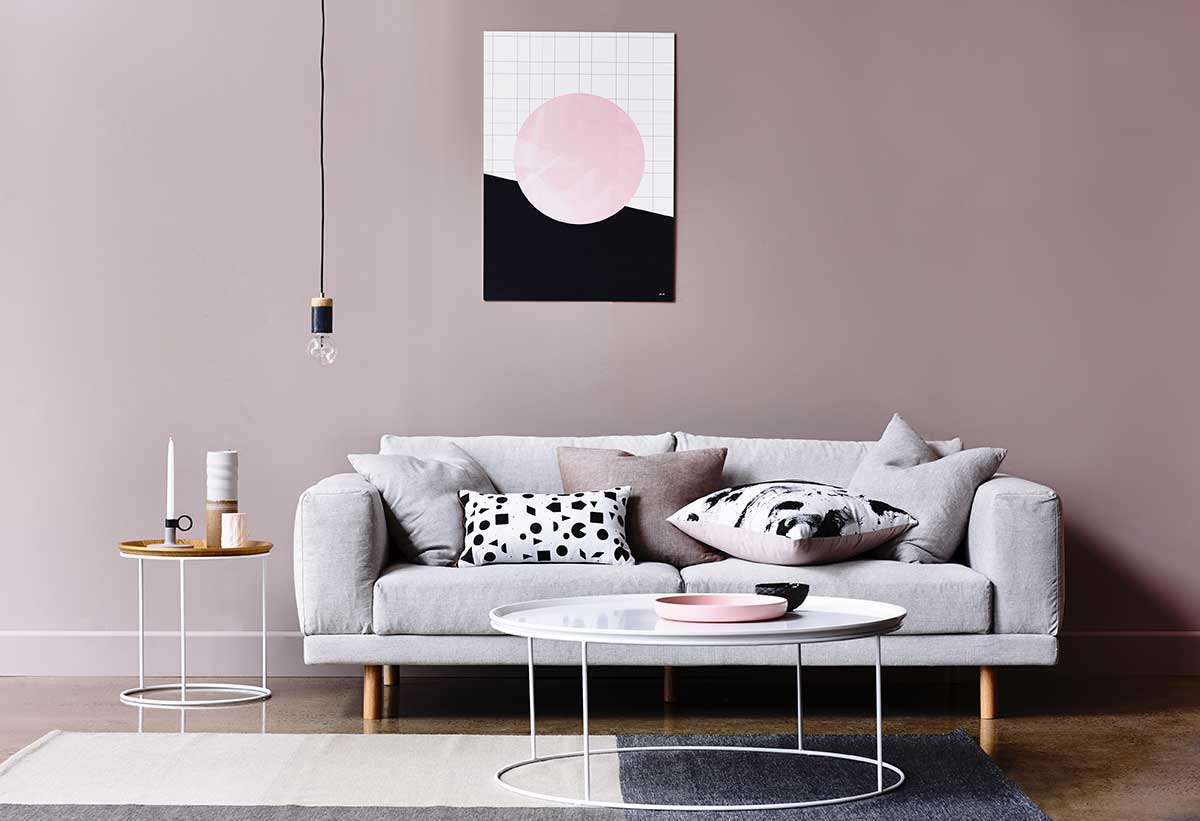 Which Sofa For Which Space?
Now that we know what our lifestyle requires of this perfect sofa, let's consider the space and what choices we have. First of all, where is the sofa going? Is it an enclosed room or open plan space? Does the room allow it to sit directly against a wall or do we need to walk around the sofa? Before deciding on other details, we need to figure out what shape and configuration will work with the space.
For lounge areas and other living spaces, 3-4 seater sofas and modulars are your best bet. These sofas can sit three or four people, and can easily accommodate more depending on the room layout. For open floor plans, a sectional sofa is great because it can help create a visual division and separation between other spaces. For smaller areas like bedrooms, a single or 2-seater sofa would suffice. Depending on the room's layout, you also have the option to choose between a left/right arm facing or a left/right chaise.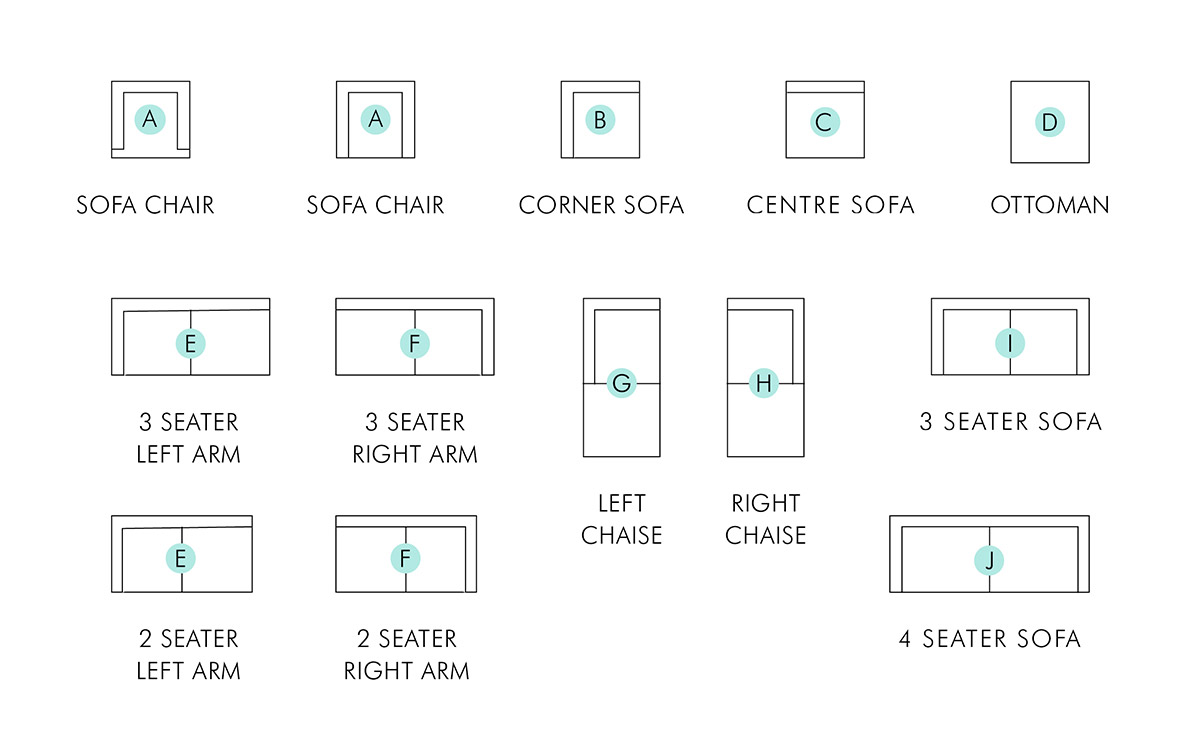 There are also some types of sofas which are extra-flexible in terms of their configurations like the Vittoria Iris. With a total of ten modular elements this one will give you the flexibility in even the most constricting spaces.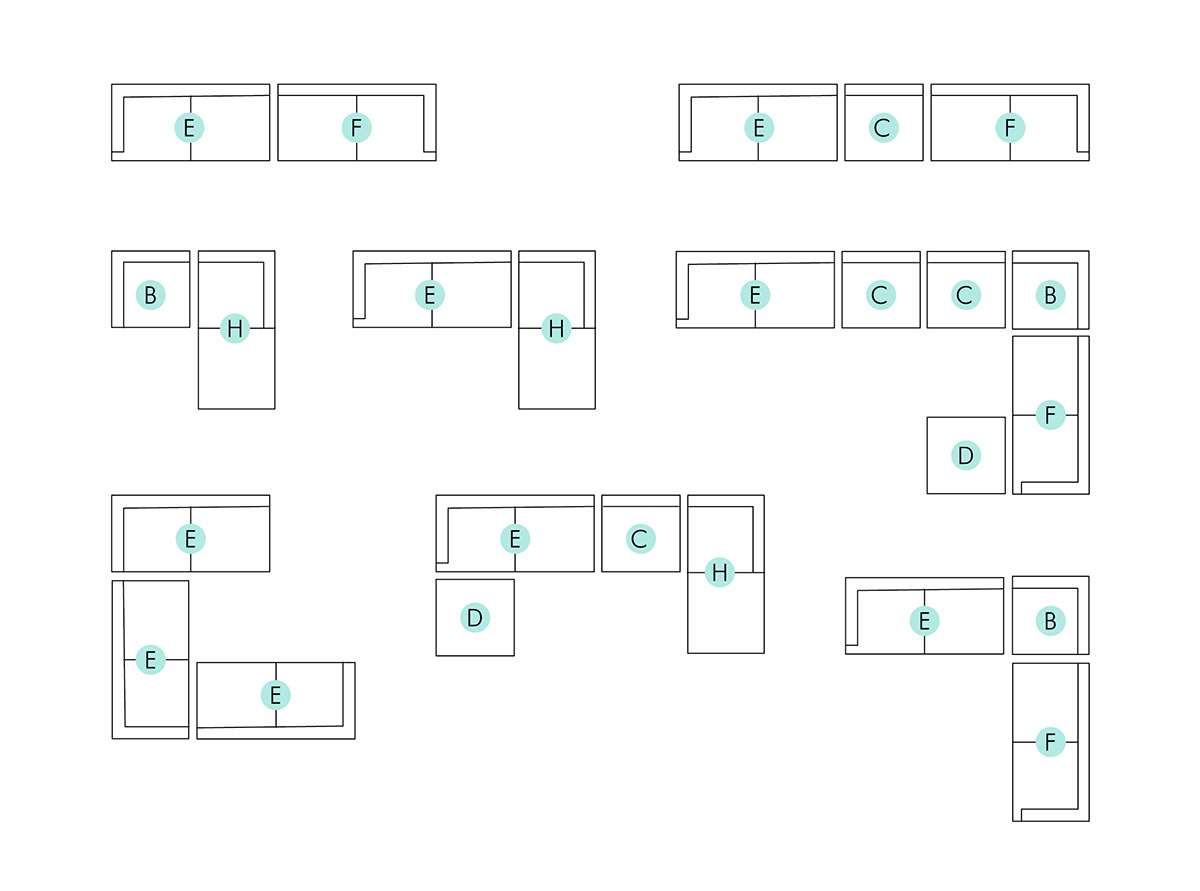 Size Matters
After evaluating what kind of space you have, next thing to consider is how big it is and how big the sofa is. Of all the factors in choosing the right sofa, this might be one of the most important. Take size into consideration. Consider if you will need to push your sofa right up against the wall or if you have room to walk around it. Too big or too small can be a deal breaker. Get something that will perfectly fill the space and not one that's too tiny that the space will look too barren, or too huge that it engulfs the entire room.
If dealing with a small space consider a sofa that sits off the ground with legs like the Vittoria Curve or Vittoria Mia. Sofas like the Felix Block that sit flush with the floor can be too bulky for a small space but have their own benefits for others spaces.  For example the Felix Block range is considered to be a "low" sofa, meaning it can offer a clearer view if you're lucky enough to have some spectacular scenery behind it. Take the beach houses, for instance. You wouldn't want to block those amazing views of the horizon with some tall sofas!
If you want to frame the space especially when working with open-plan areas, consider buying a rug to ground your sofa and zone your space. Check out our guide on What to Consider When Buying a Rug for Your Home.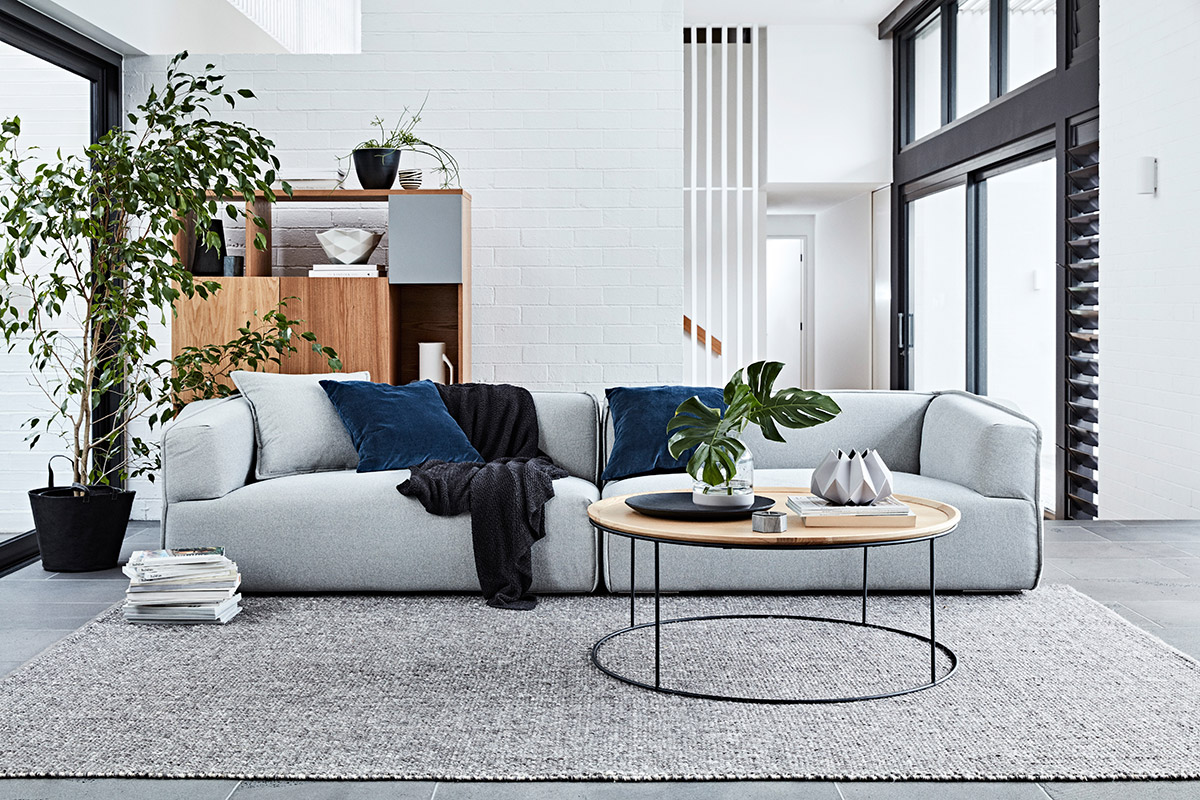 Decide on the Upholstery & Cushioning
From the durable leather to the soft and comfy linen/poly/cotton fabric mix, there is an extensive gallery of options when choosing the sofa's upholstery finish. To make it easier for you to decide, let's have a look at the characteristics and attributes of different fabric choices:
Leather – Strong and durable, not to mention it gets better-looking with age.
Linen – Pretty durable and breathable, but wrinkles easily. Has the ability to resist spills.
Polyester – Doesn't fade as easily, very durable, stretch/wrinkle/shrink resistant.
Cotton – Soft, but tends to wrinkle easily. A good material to mix up with more durable ones.
Viscose – Shiny look and silky feel that's softer than cotton. Prone to shrinking, fading, and wrinkling.
Usually, the fabric found in sofas is a mix of two or more of these materials to create a balanced blend of softness, durability, and breathability. The choice boils down to personal preference, but you might also want to take into consideration how much do you usually use the sofa, or what sort of activities do you usually do on it. Sofa made mostly of cotton may be fluffy and soft, but it's definitely not fun to clean if someone spills anything on it. On the other hand, polyester might not be the softest, but it's one of the easiest to clean just in case someone spills his morning coffee.
Now with regards to the cushioning, the quality and personal comfort should come in first. Basically, the sofa filling dictates how firm or plush the sofa is. All our GlobeWest sofas are made of a foam and feather filling but vary from a soft, medium or firm sofa. Soft sofas like the Felix Slouch range are an obvious choice for relaxation purposes, but keep in mind that getting one which is a bit too squishy may actually cause a bit of discomfort especially on your back. On the other hand, sofas with firmer cushioning like the Felix Block range offers favourable back support and encourages good sitting posture because it's basically more rigid. Now if you're looking for something in between a soft and  firm cushioning, GlobeWest also offers sofas from the Vittoria Mia, Vittoria Curve, and Vittoria Iris range which falls under the medium cushioning category.
Better yet, you can also contact us to visit the GlobeWest showroom near you and have an actual feel of the sofa and experience it yourself before making a purchase.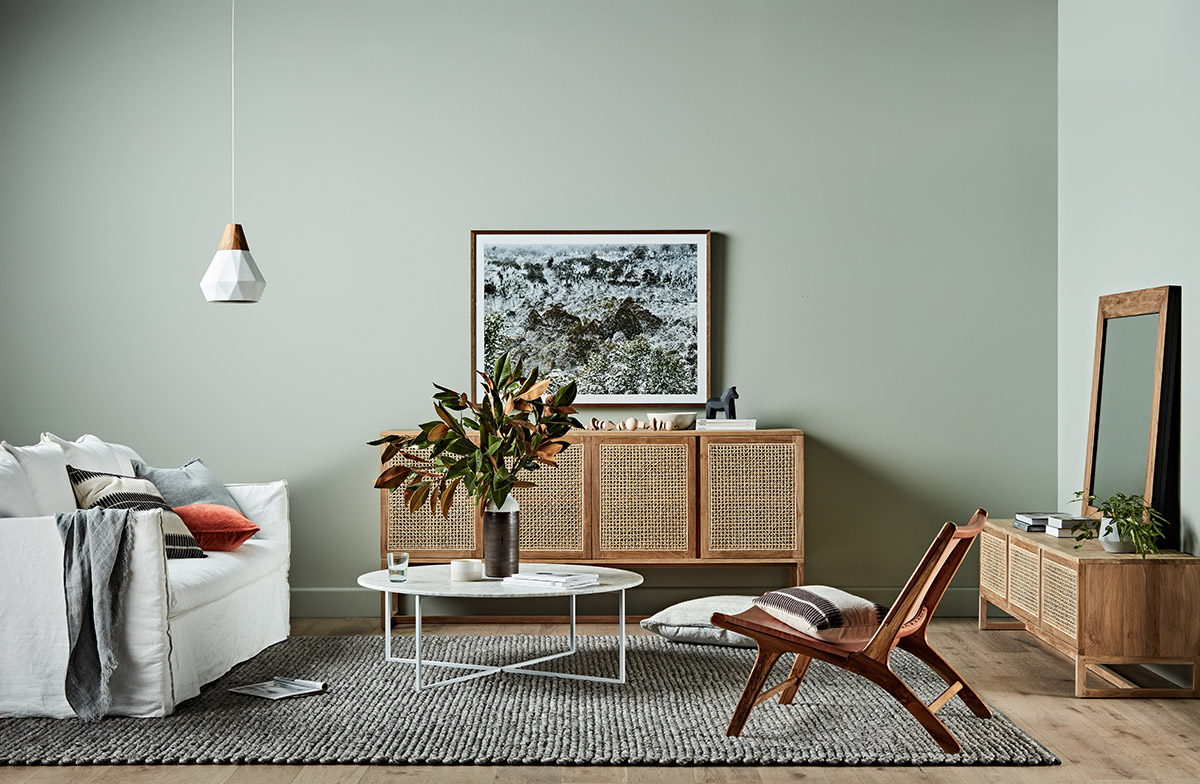 Still not sure which sofa is best for you and your lifestyle?
We can help you decide! Hunting for George has a wide range of GlobeWest sofas of all types and sizes so if you're still unsure which one to get, speak with our expert consultants in Melbourne by phone or send us an email by clicking here. We're here to make sure you make the right choice with your new GlobeWest sofa for your home.
Don't be shy, if you're eyeing off a piece and still undecided, we can arrange a visit to your local GlobeWest showroom for some inspiration. GlobeWest have showrooms in Melbourne, Sydney, Brisbane, Adelaide, and Perth, so if you feel like cruising in and checking out their latest range, just give us a call and we can arrange an appointment.
Meanwhile, have a look at our top picks of awesome sofas from GlobeWest: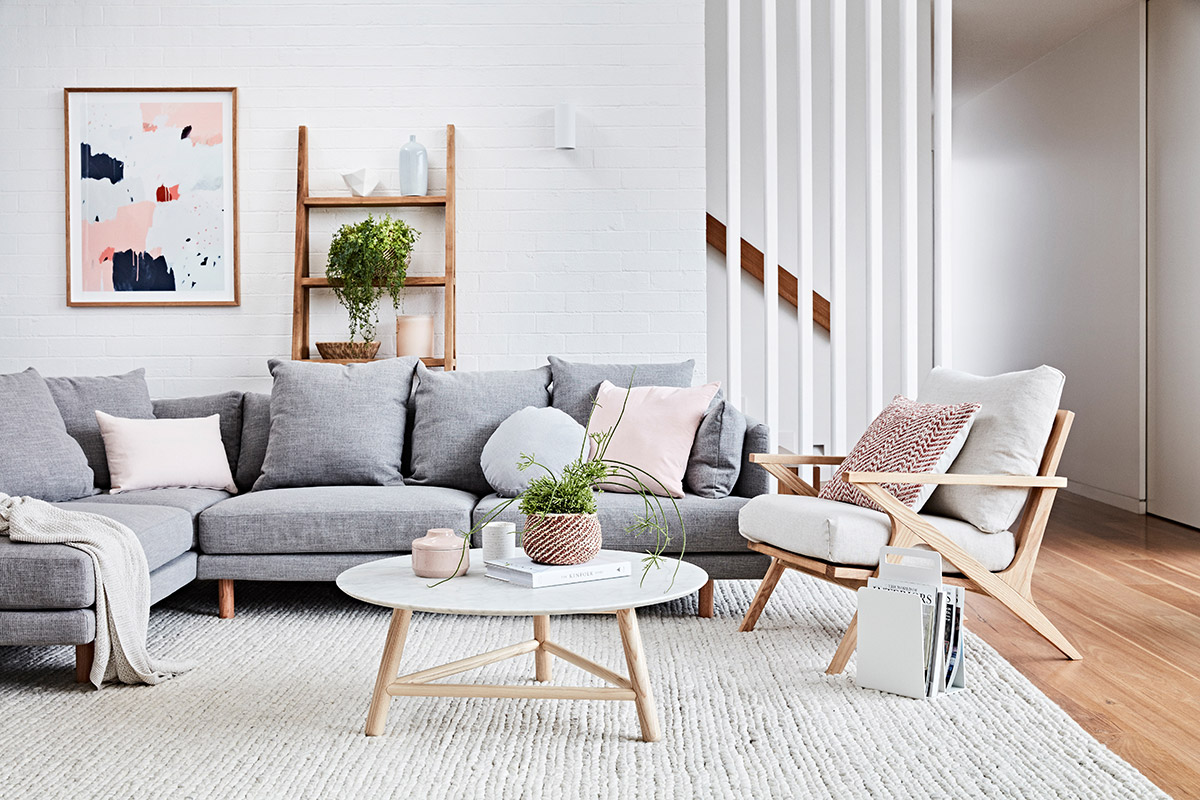 Vittoria Iris
The Vittoria Iris Sofa Chair from GlobeWest is luxurious and versatile. It's indulgent design celebrates comfort with generous cushion details made from a range of upholstery and paired with solid natural timber legs. With a contemporary, plush design the Vittoria Iris Sofa Chair will suit a range of interiors. Available in 3 colours; Pavement, Quarry Grey and Stone and ten modular components, this guy is super flexible.
Covers: Removable
Profile: Medium Cushion
Filling: Foam & Feather
Upholstery: 70% Polyester, 30% Acrylic Upholstery
Leg Material: Solid Ash
Seat Height: 370mm
Arm Height: 630mm
Seat Depth: 970mm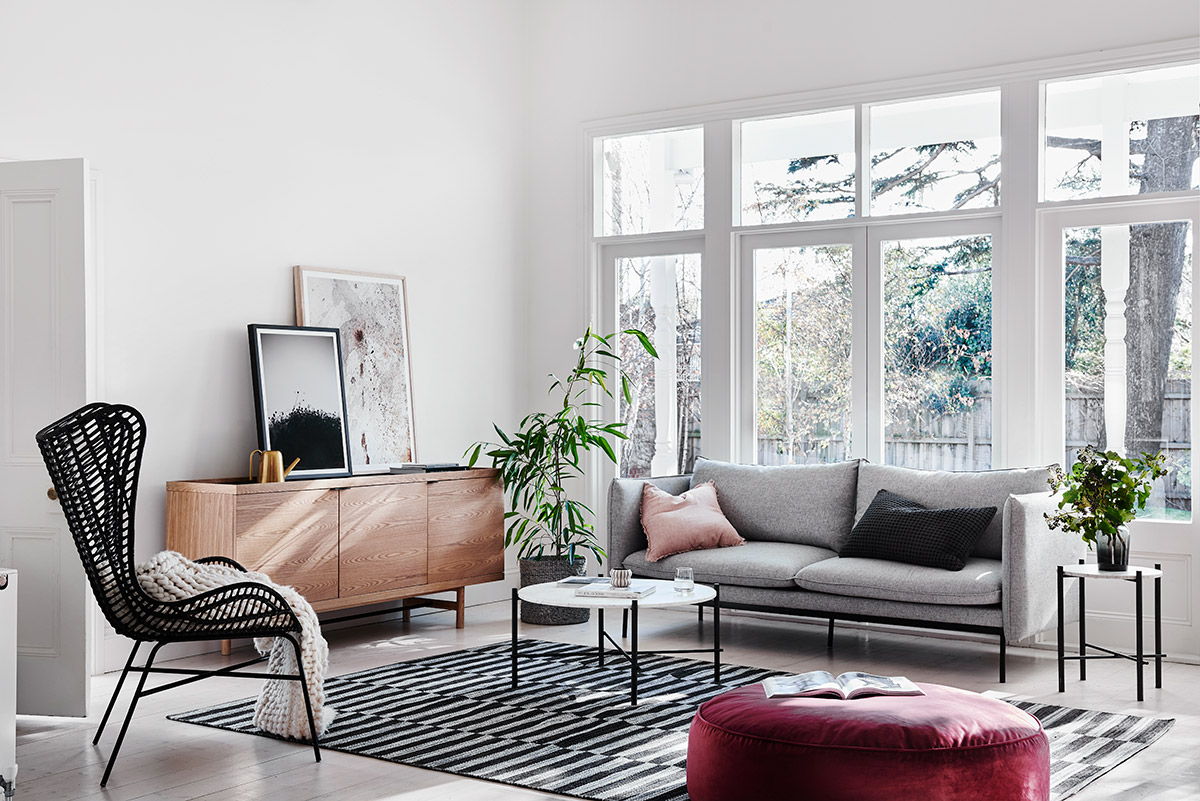 Vittoria Curve
The Vittoria Curve Sofa from GlobeWest is modernist perfection! It's smooth curve details combined with the robust yet thin powder-coated metal legs create a sophisticated modern look. With softness from its curves and strength from its industrial metal design, the Vittoria Curve will adapt to a range of interiors. Available in a range of modular components to suit a wide range of spaces. Choose which modules best suit your space so you can create the perfect nook for you and your home! The Vittoria Curve is available in six sofa options; 3 Seater Sofa, 2 Seater Left Arm Sofa, 2 Seater Right Arm Sofa, Right Arm Chaise, Left Arm Chaise, Sofa Chair and four upholstery options.
Covers: non removable
Profile: Medium Cushion
Filling: Foam & Feather
Upholstery: 20% Linen, 80% Viscose
Leg Material: Metal
Seat Height: 755mm
Arm Height: 440mm
Seat Depth: 870mm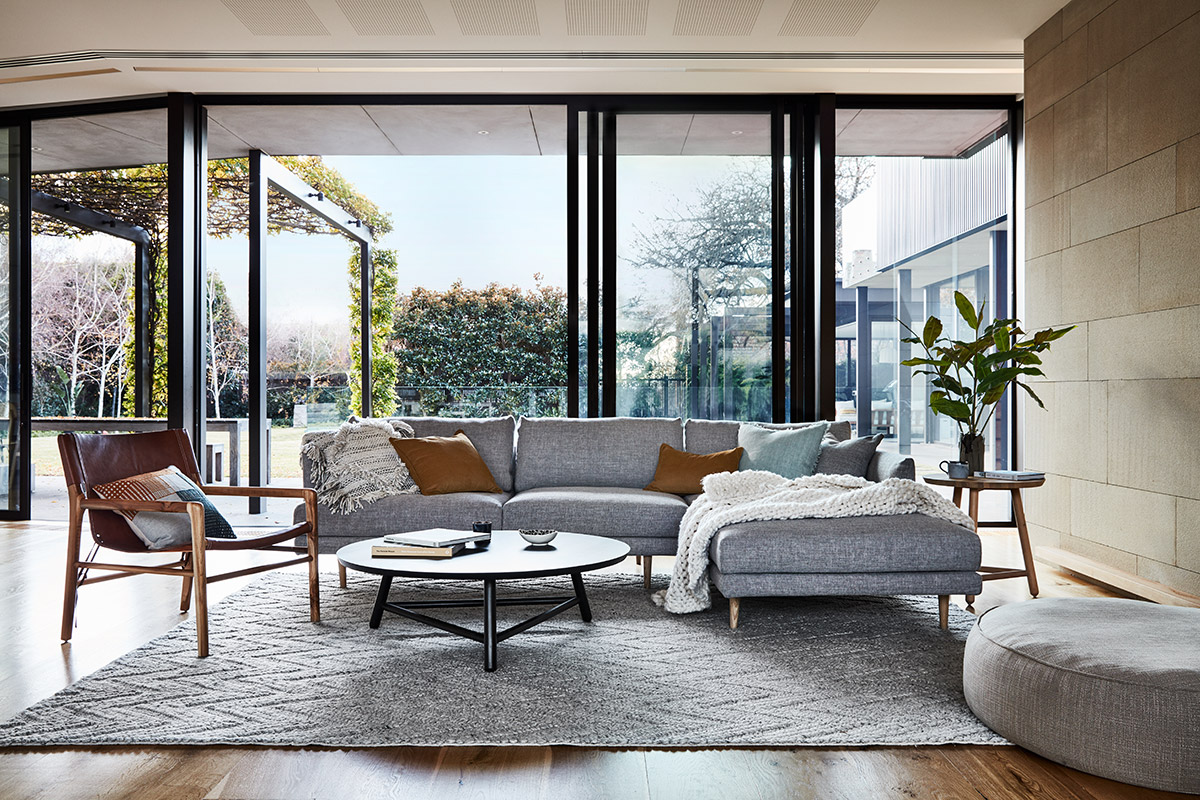 Vittoria Mia
The Vittoria Mia Sofa from GlobeWest is classic, elegant and our most wanted couch! Made from premium upholstery in four colours, this relaxed, contemporary sofa has a lower back profile and sits on tapered natural timber legs. Available in six modular components to suit a wide range of spaces. Choose which modules best suit your space so you can create the perfect nook for you and your home!
Covers: Removable
Profile: Medium Cushion
Filling: Foam & Feather
Upholstery: 20% Linen, 7% Acrylic, 20% Polyester, 53% Cotton
Leg Material: Solid Ash
Seat Height: 430mm
Arm Height: 650mm
Seat Depth: 950mm
Felix Block
The Felix Block Sofa from GlobeWest is one super cool couch. With a minimal and modern design this sofa is all about comfort and style. Featuring pleated seam detailing on a bold cubic frame available in two upholstery colours, the Felix Block modular sofa range suits larger contemporary spaces. Six sofa components and an ottoman ensure its application matches a range of lifestyles.
Covers: Removable
Profile: Firm Cushion
Filling: Foam & Feather
Upholstery: 67% Polyester, 33% Cotton
Seat Height: 370mm
Arm Height: 520mm
Seat Depth: 970mm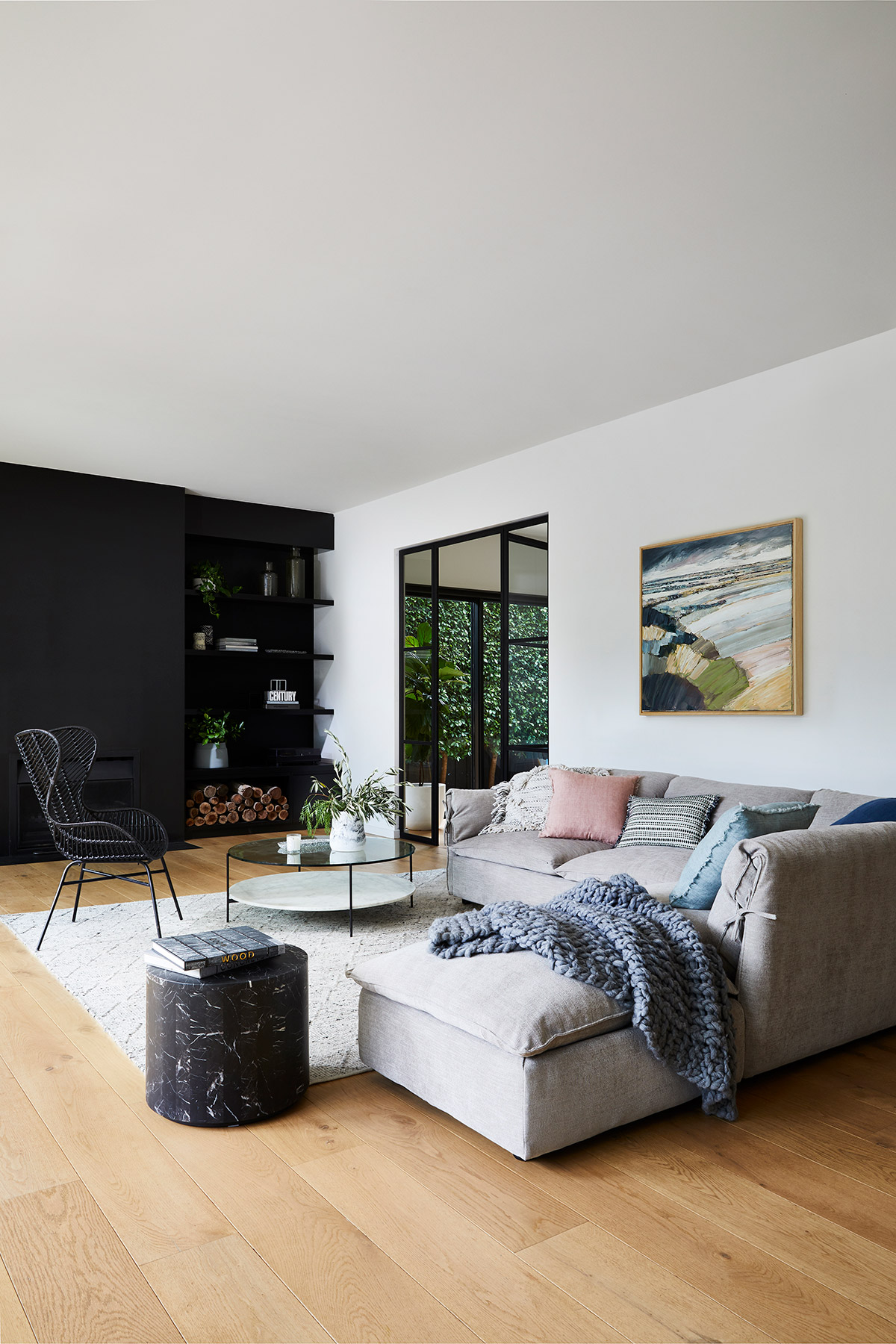 Felix Slouch
The Felix Slouch sofa range from GlobeWest is the definition of effortless style. With distinctive tie detailing and relaxed slouch style cushions in premium natural stone upholstery, the Felix Slouch welcomes relaxation in. Five components provide versatility for varying room layouts.
Covers: Removable
Profile: Soft Cushion
Filling: Foam & Feather
Upholstery: 100% Polyester
Leg Material: Stainless Steel
Seat Height: 450mm
Arm Height: 690mm
Seat Depth: 950mm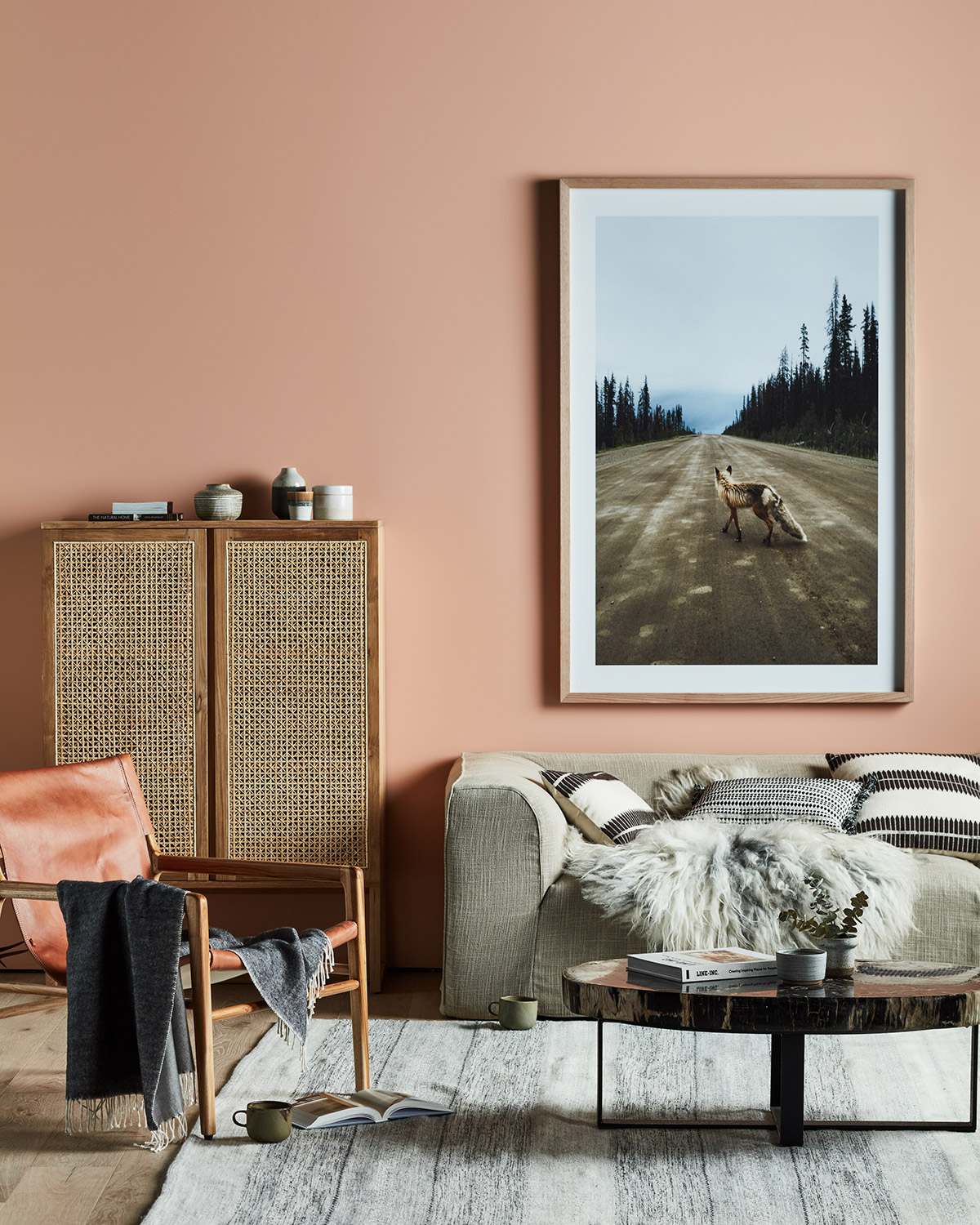 It's the cherry on top of the cake, that is what an occasional chair, also often called as accent chair, is to your interior. Your bedroom or living area can be complete without it but having one around just makes your space a little more interesting. Aside from providing additional seating for guests, an occasional chair also adds that wow factor to the room. It's also a great opportunity for a bit of fun with a different colour, pattern, or style than the other pieces of furniture in the room.
Here are some of GlobeWest accent chairs that will sure make you drool. Have a look at their awesome pieces in our range and you will definitely find something that would be perfect for your home: