Why fit in when you were born to stand out? With scale-like wooden shingles and playful yellow-framed arched windows, this ain't your run of the mill West London house, no siree. Office S&M have taken a different approach to revamping this Victorian Terraced House, adding vibrant colours and personality aplenty.
The owners of Valetta House, located in Ealing, West London, wanted to modernise their home and create better accommodation for their three young daughters. Featuring a new loft bedroom up top, essentially allowing each child to have their own space in the house, and a generous living space on the ground floor, catering for the grown-ups with rich and sophisticated touches.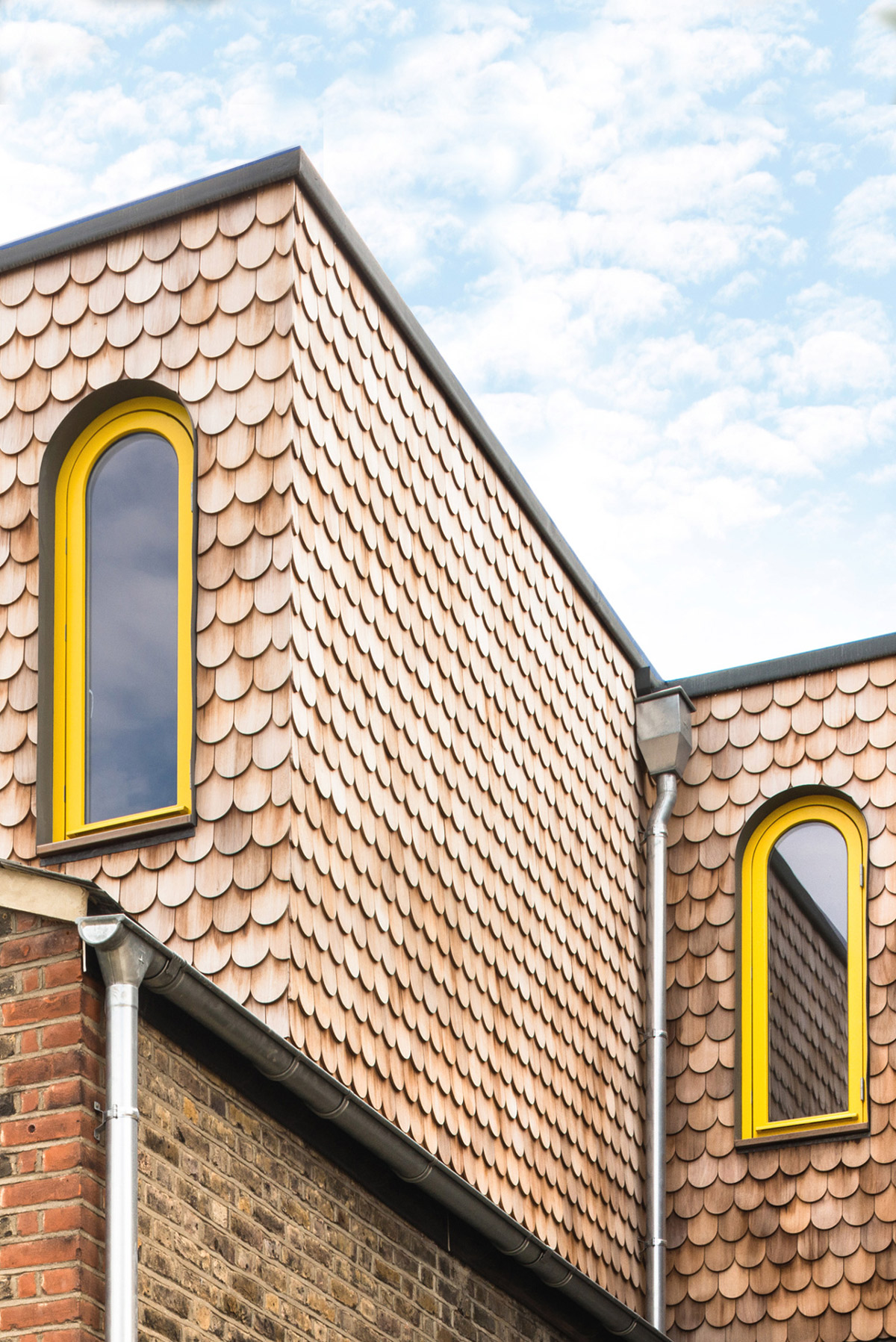 The converted loft now contains a bedroom and bathroom, with a second bedroom housed in an extension which is clad externally in cedar shingles. The shingles mirror the arched form of the vivid yellow-framed windows, which are commonly found in Victorian properties around the neighbourhood.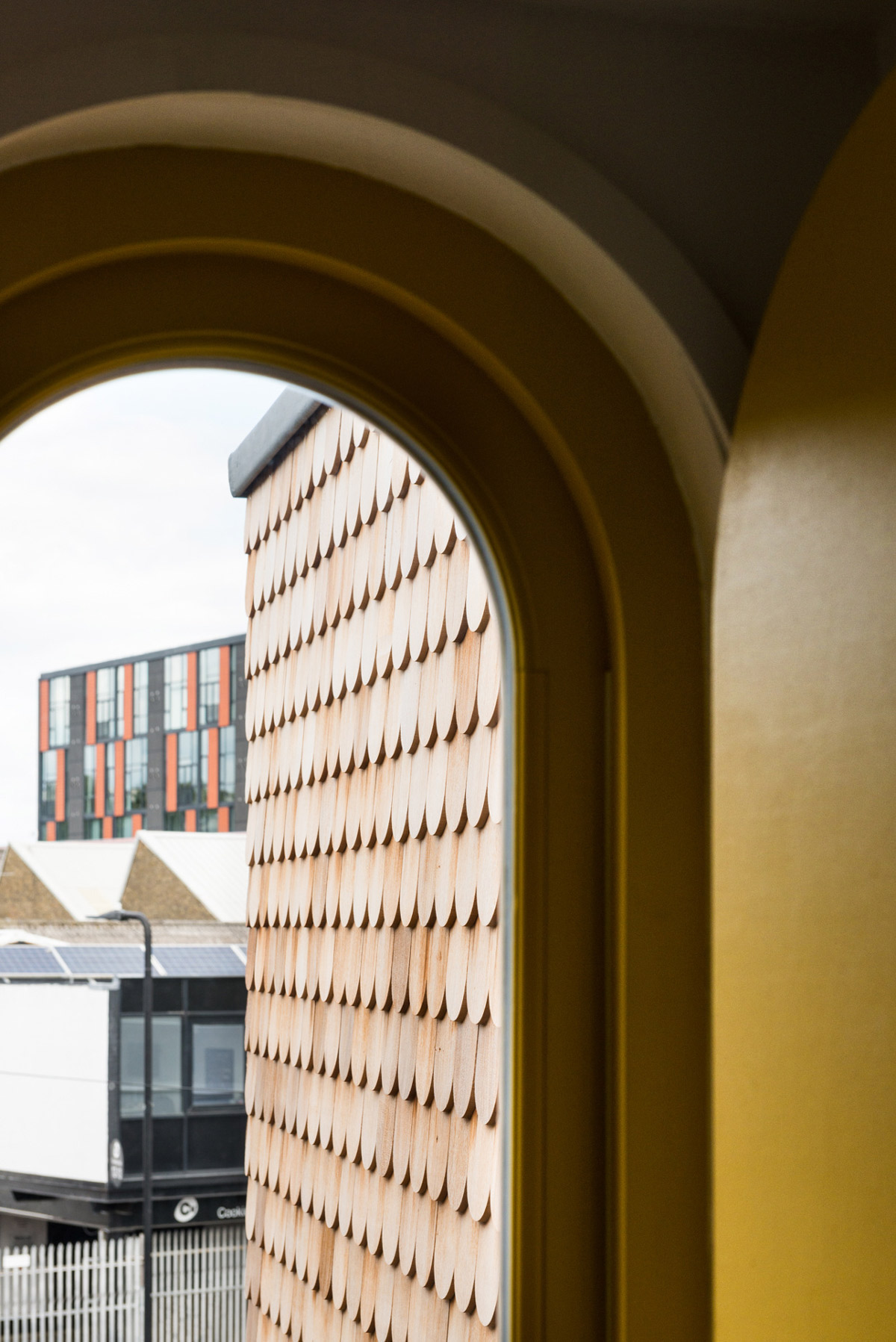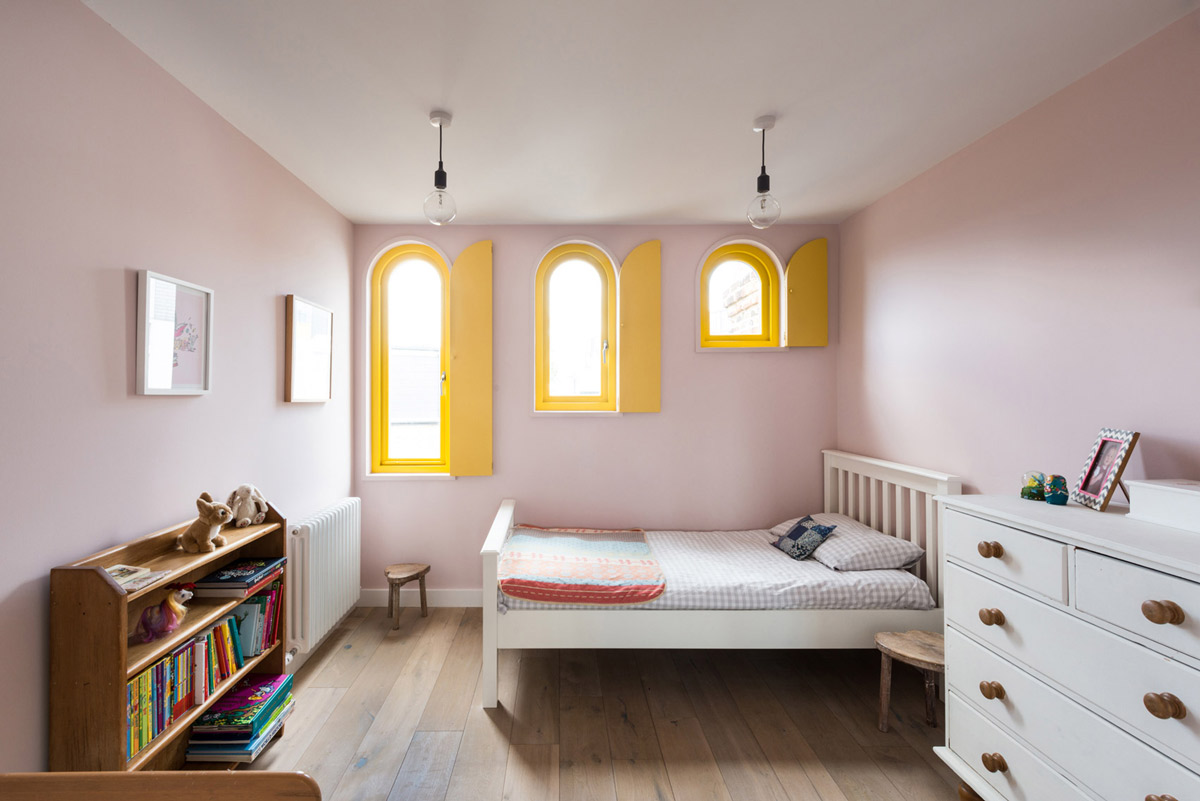 Architects Catrina Stewart and Hugh McEwen of Office S&M have created a "child-friendly" house in the broadest sense of the word, adding curves to the walls, a playful snakes-and-ladders bannister to the new room, and an arched window for each child. Meanwhile, the adults are treated to a rich variety of materials, from encaustic floor tiles and glazed herringbone tiles, to fabric banquettes, plywood fingerpulls, and marble handrail ends.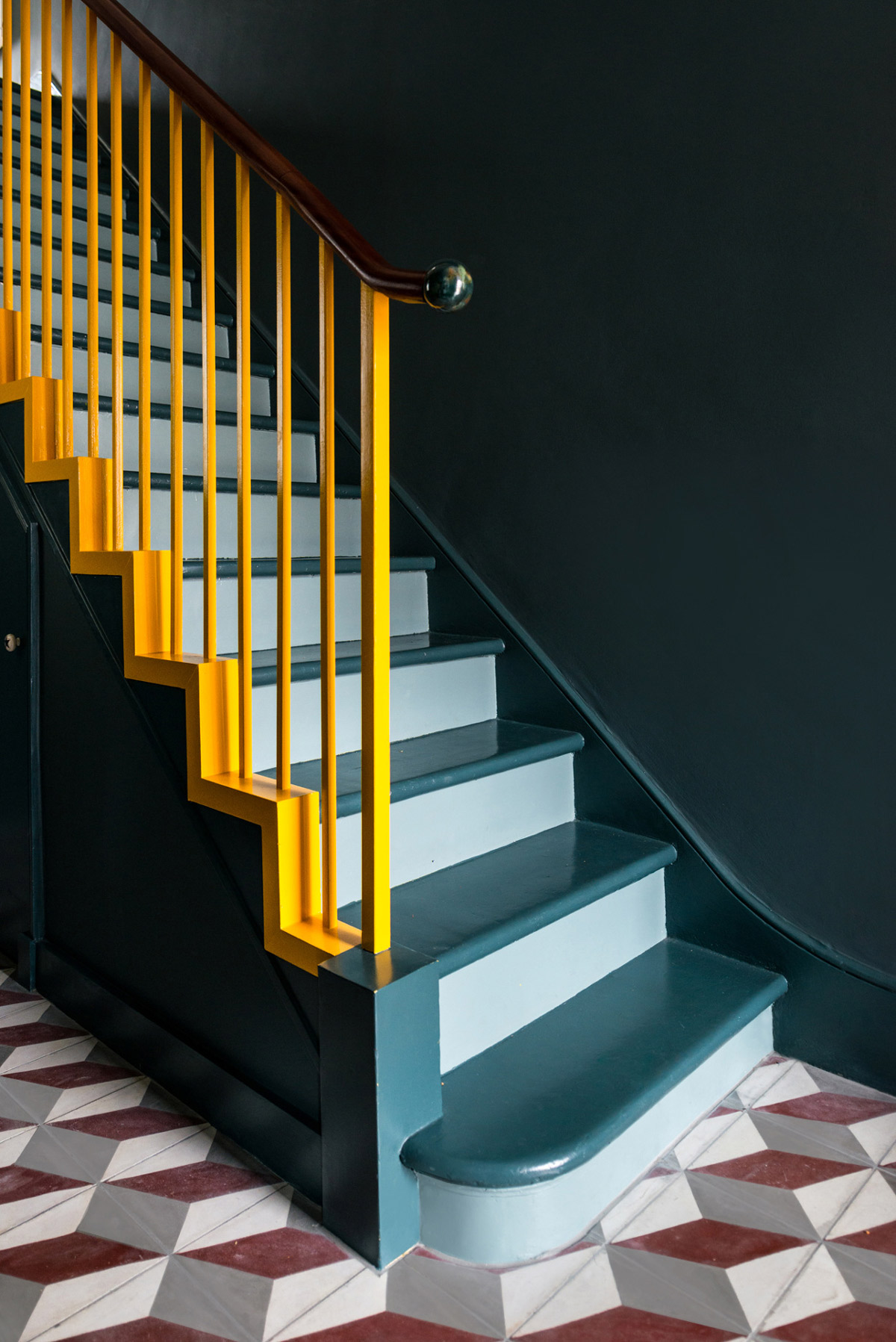 A palette of colours and materials were used to reflect warm, yellow light through the spaces. By opening up numerous windows, a view to the hall, and a lightwell past the stair, this warm light created a feeling of volume in the existing Victorian house. Day-to-day and from season to season, the passage of time is marked by changing light conditions throughout the house. As the children grow up, the house will change with them too, with the rounded cedar shingles on the outside, weathering and changing colour over the years.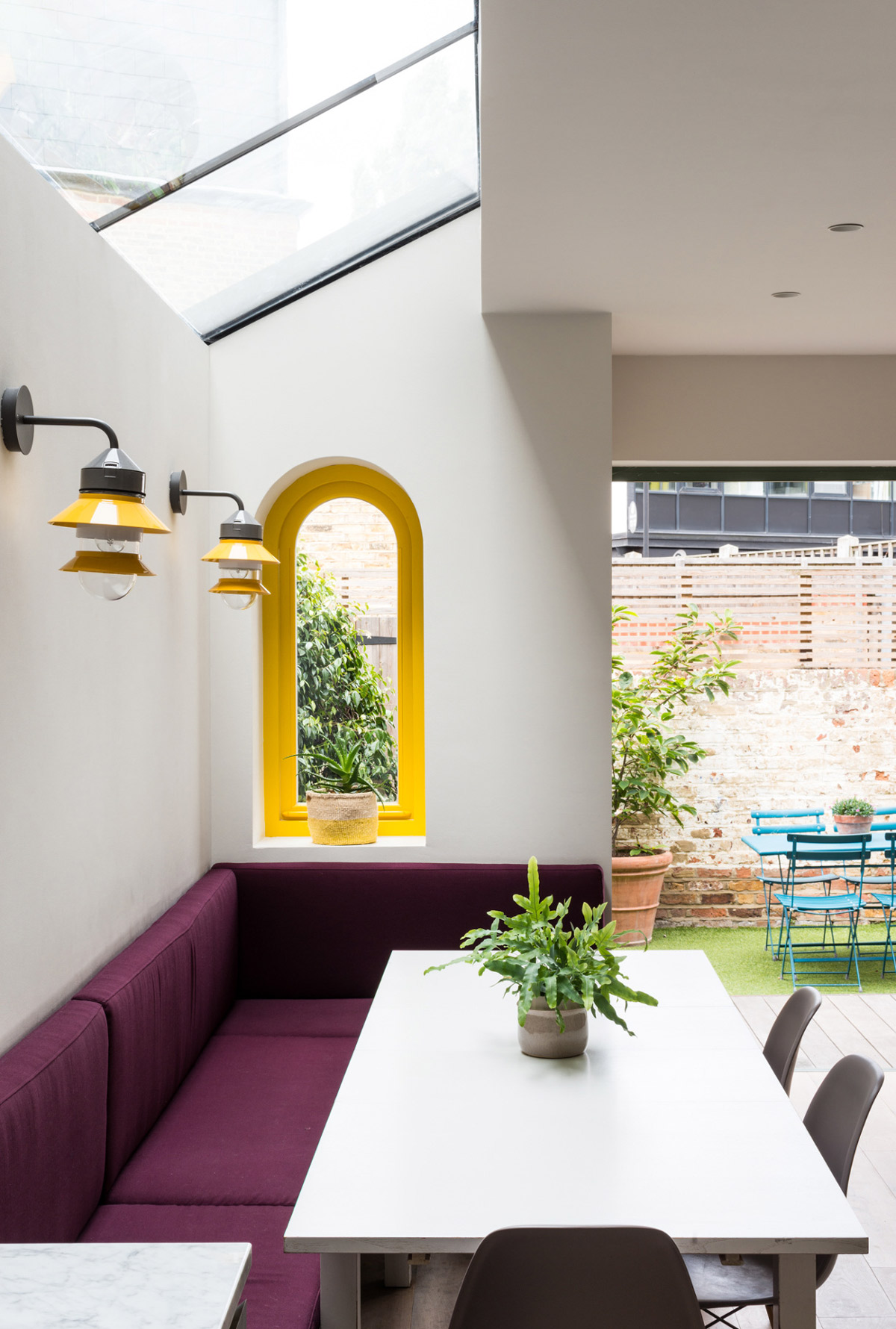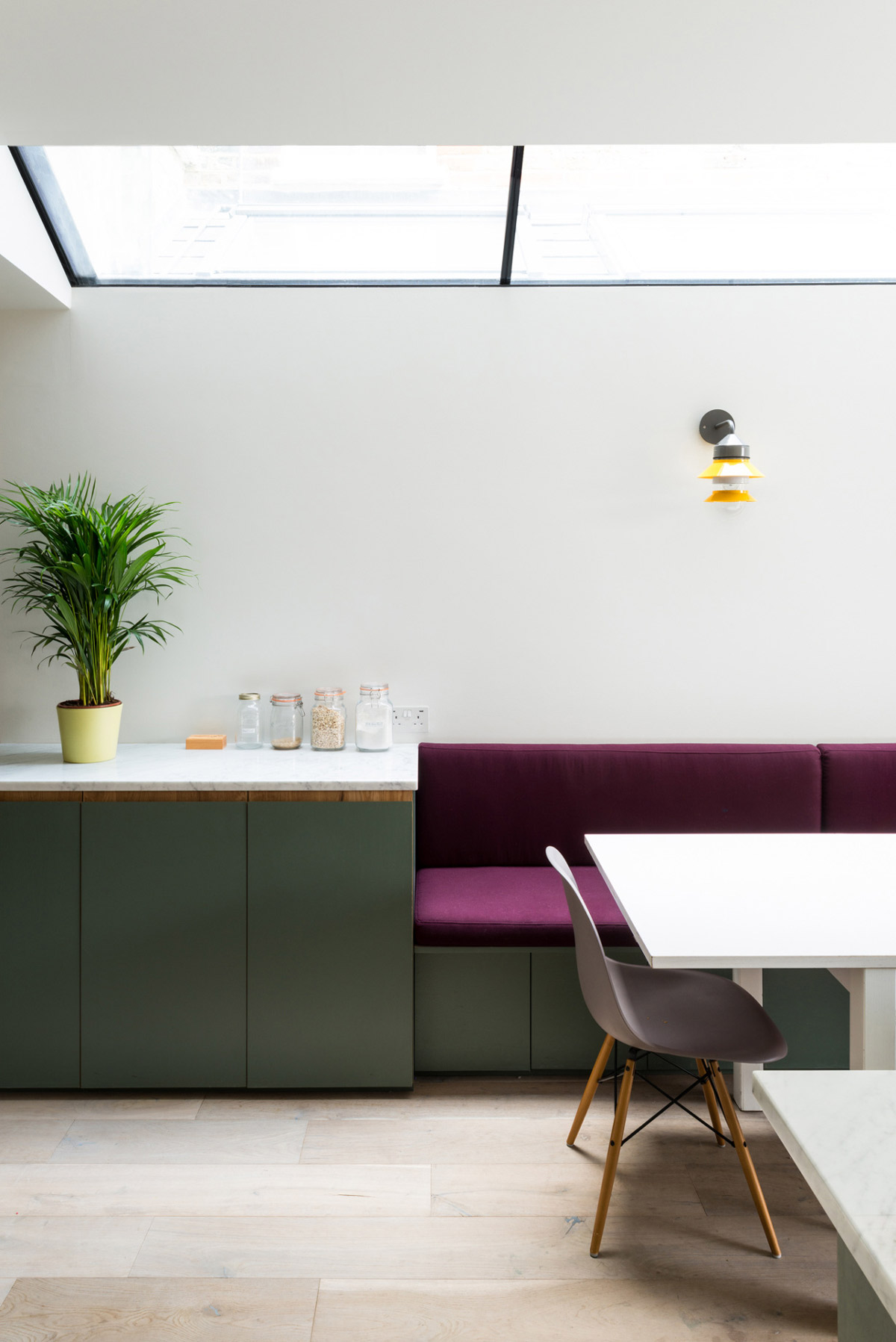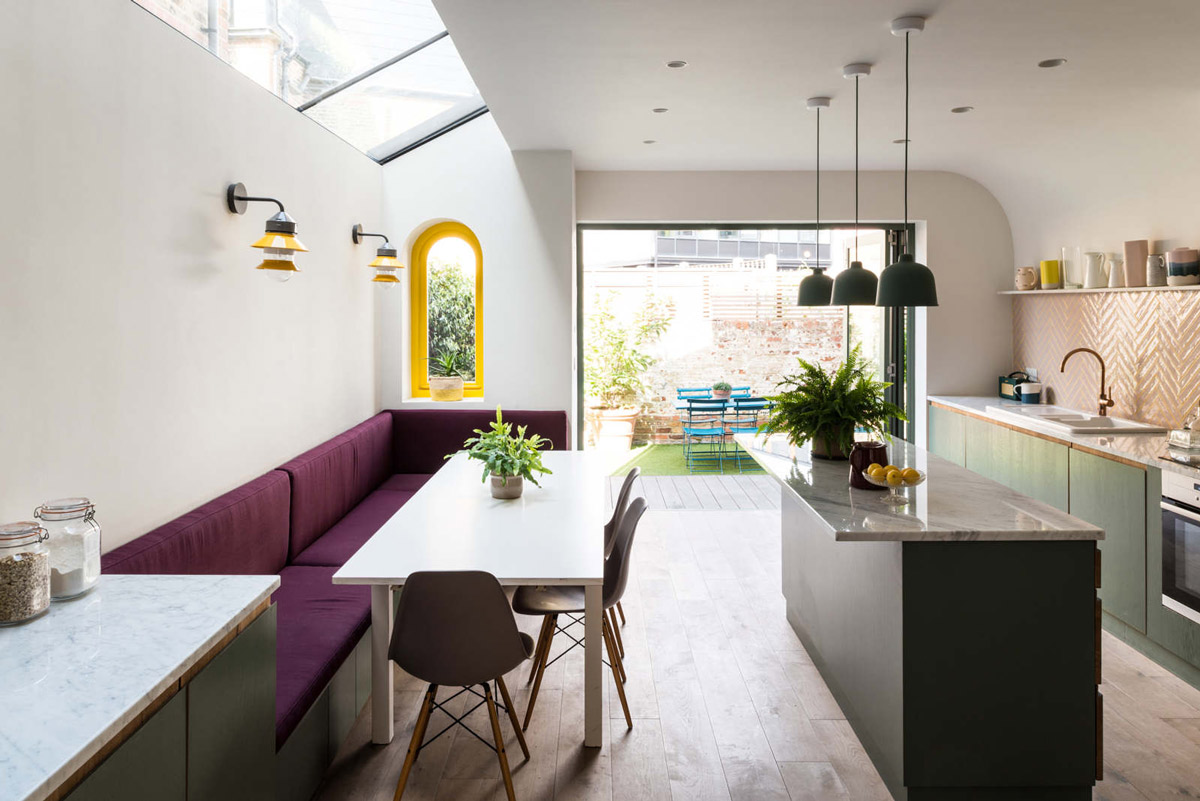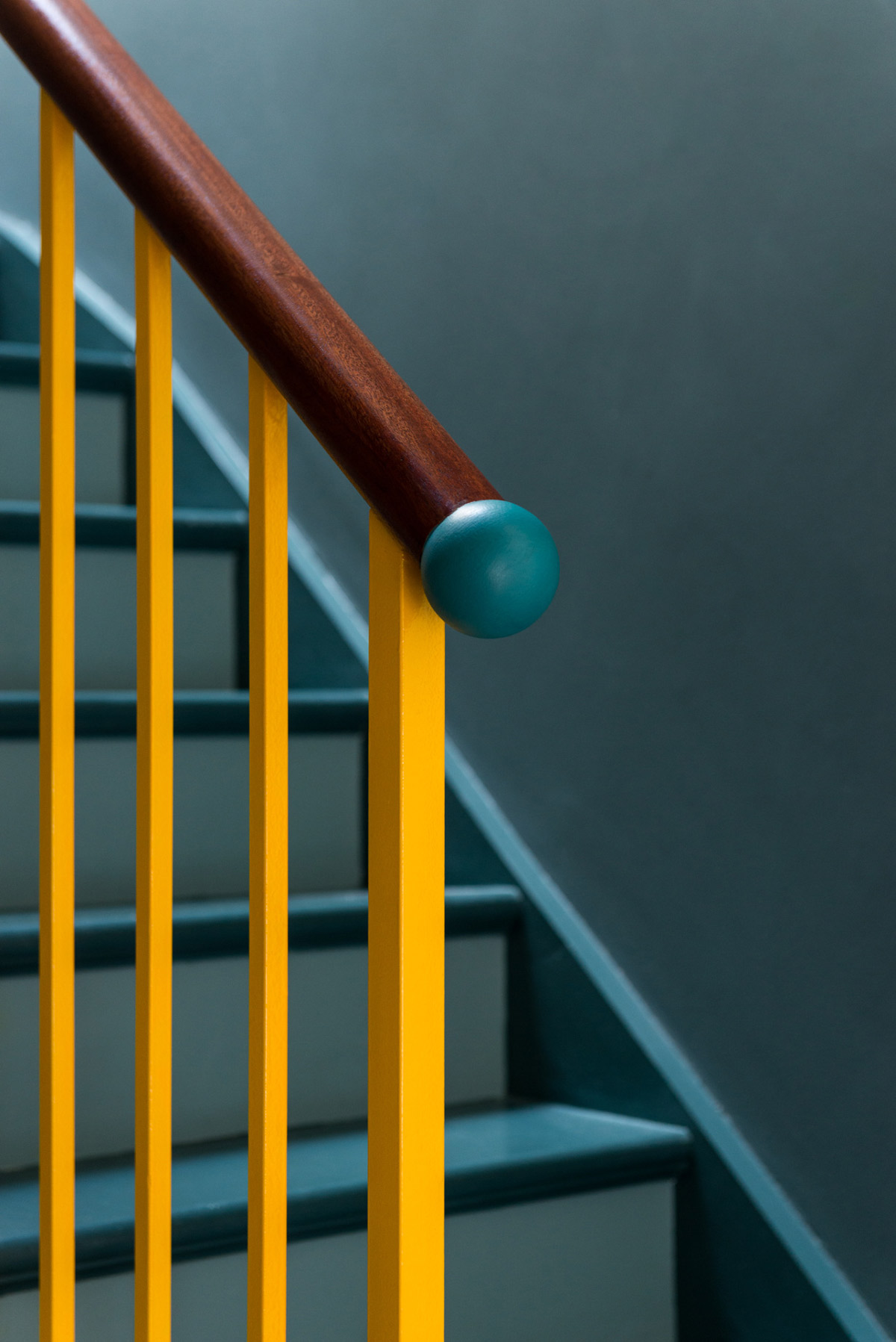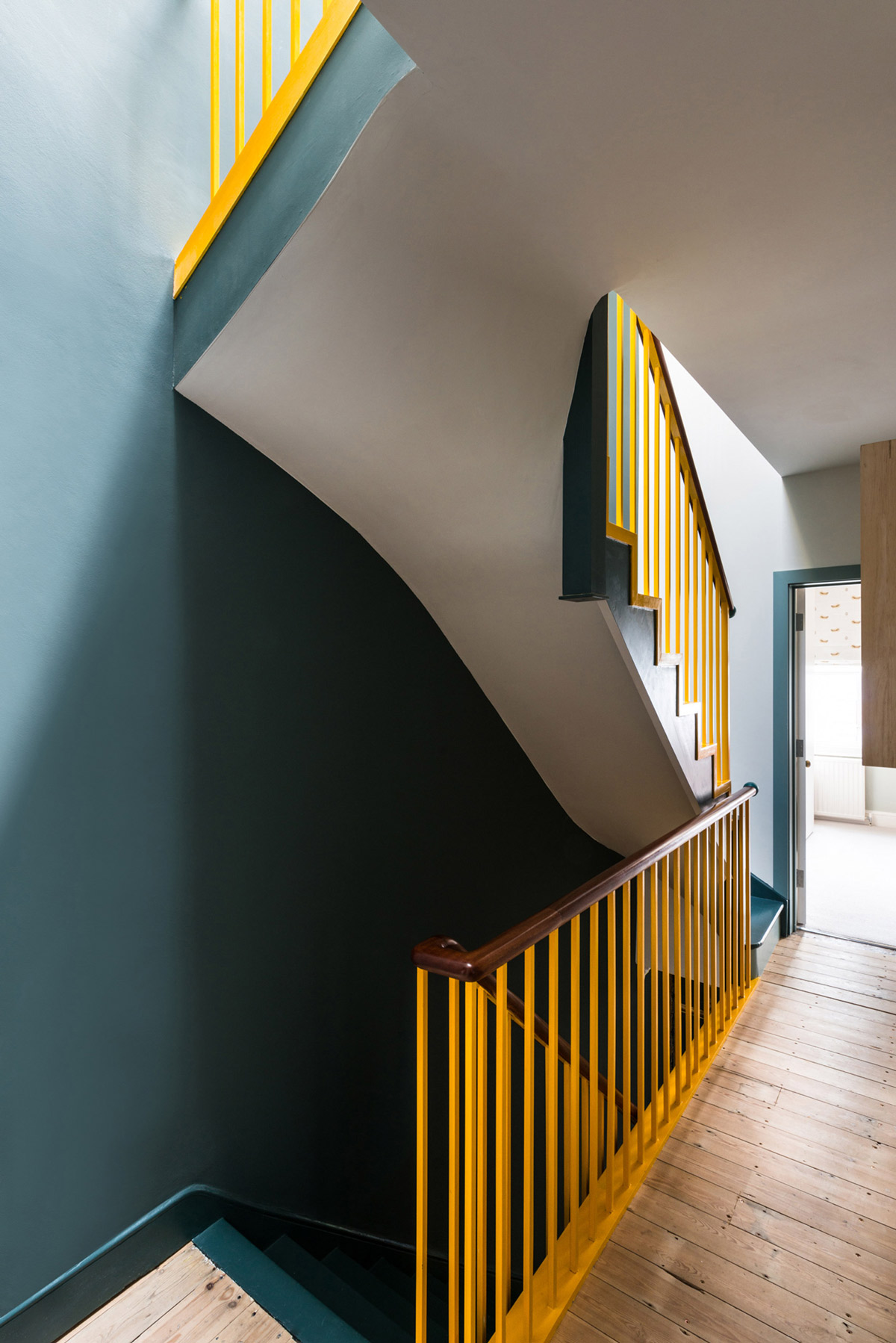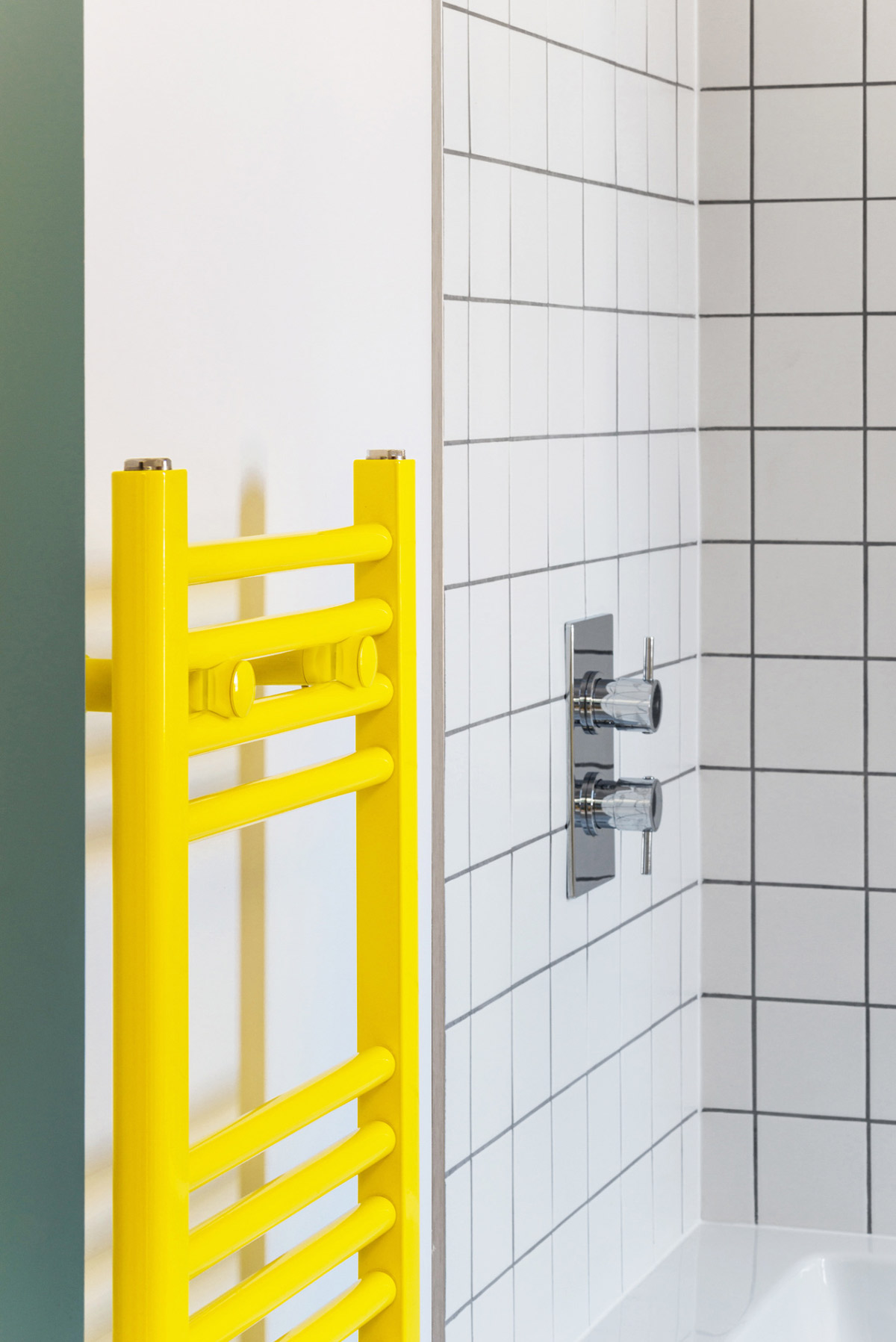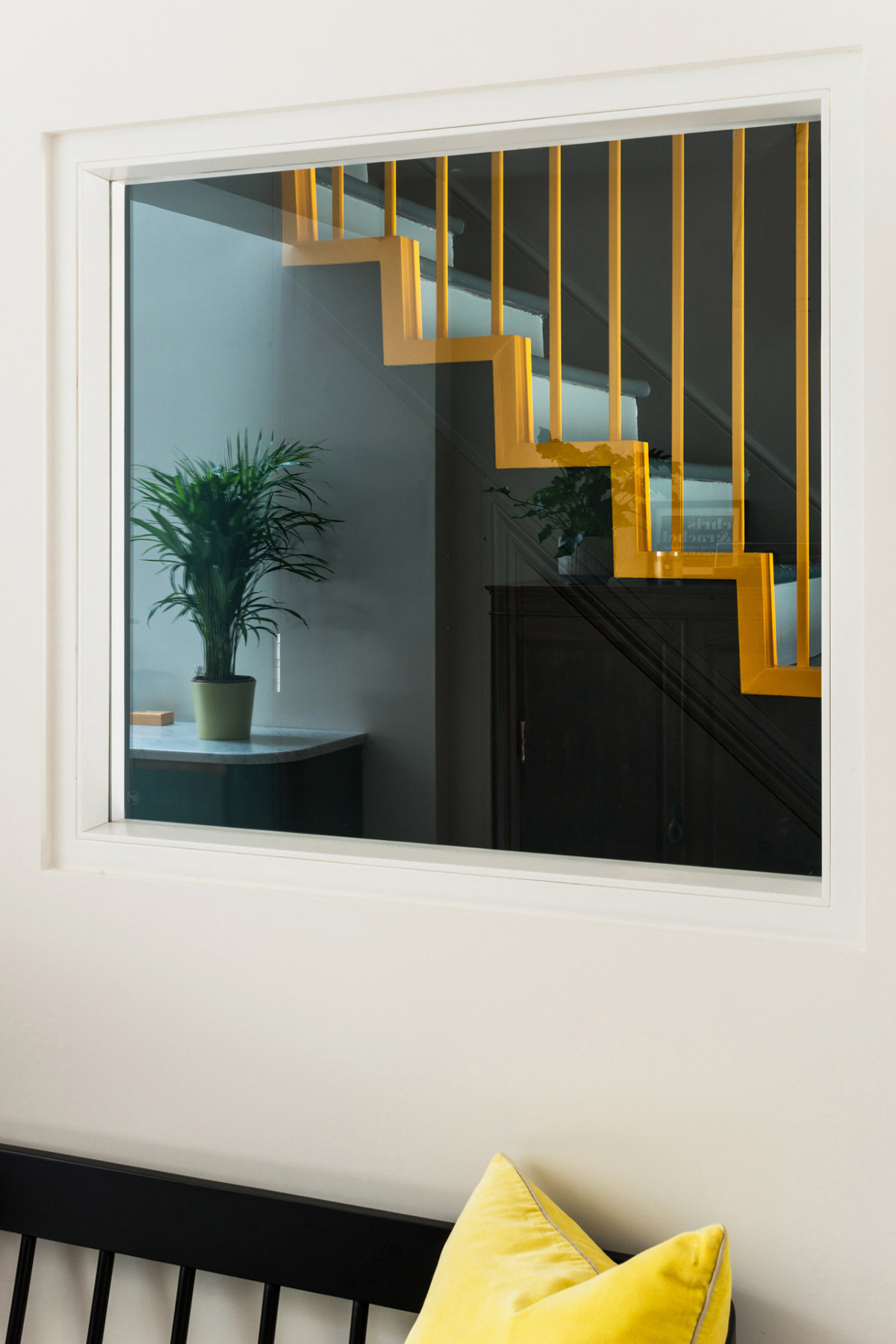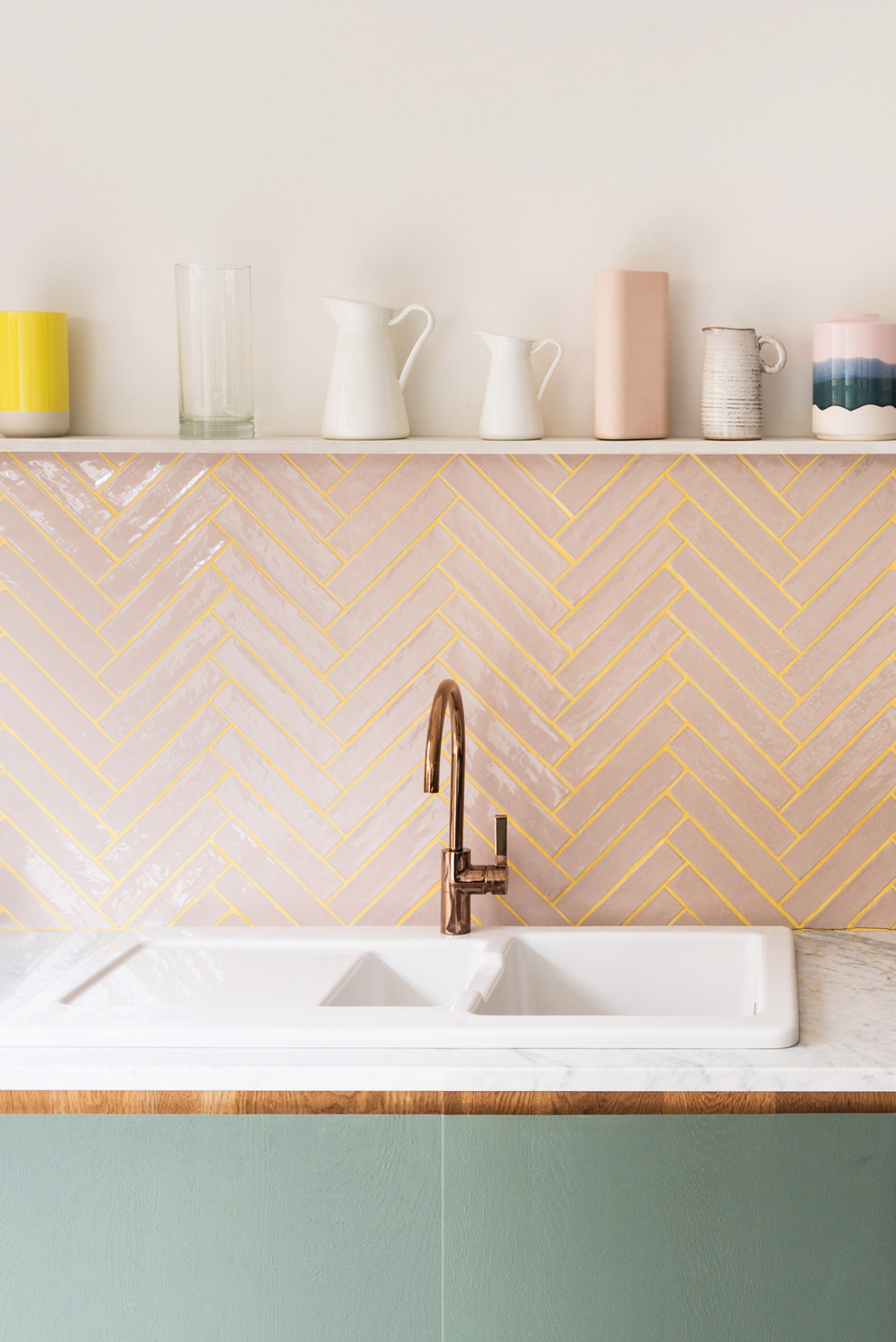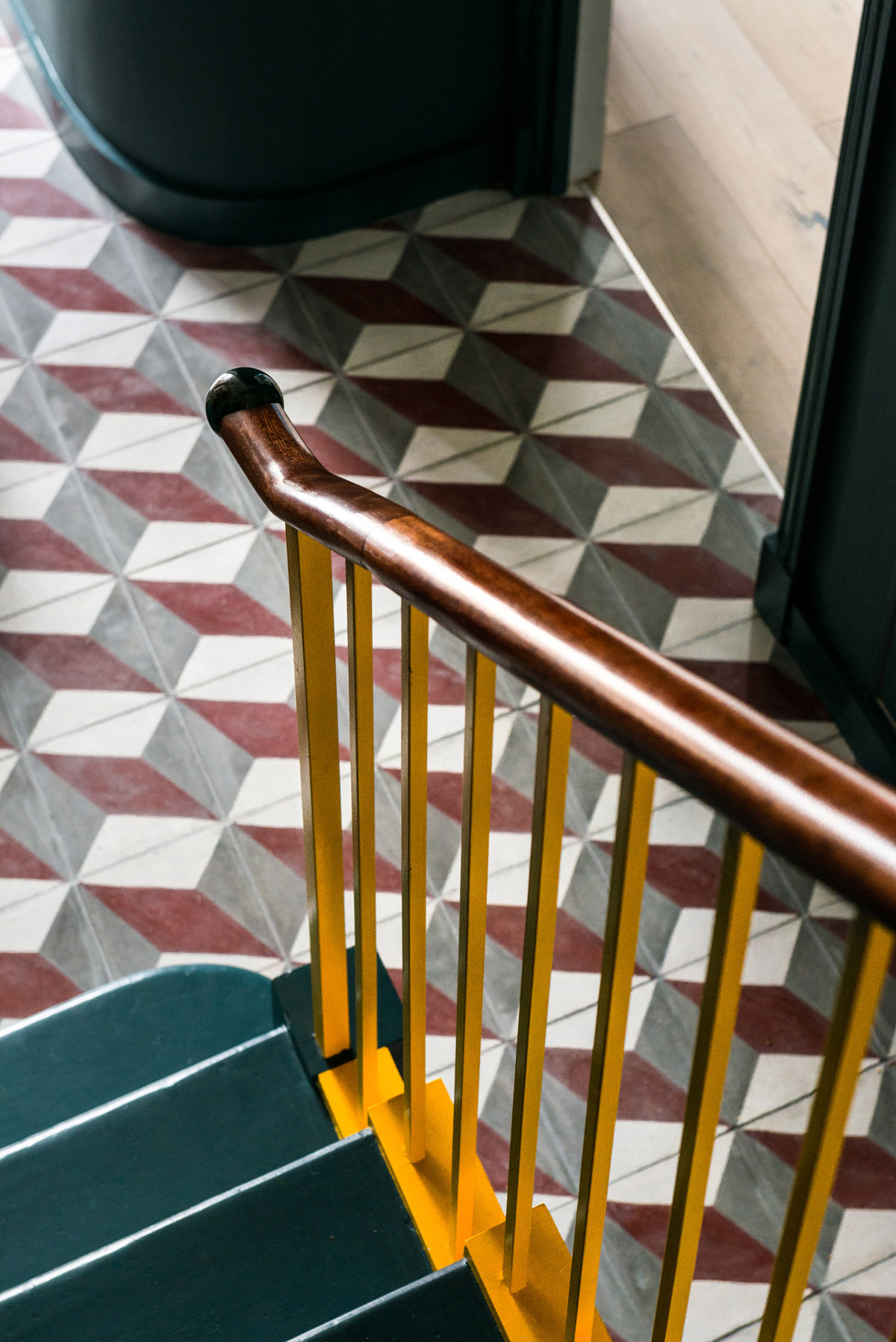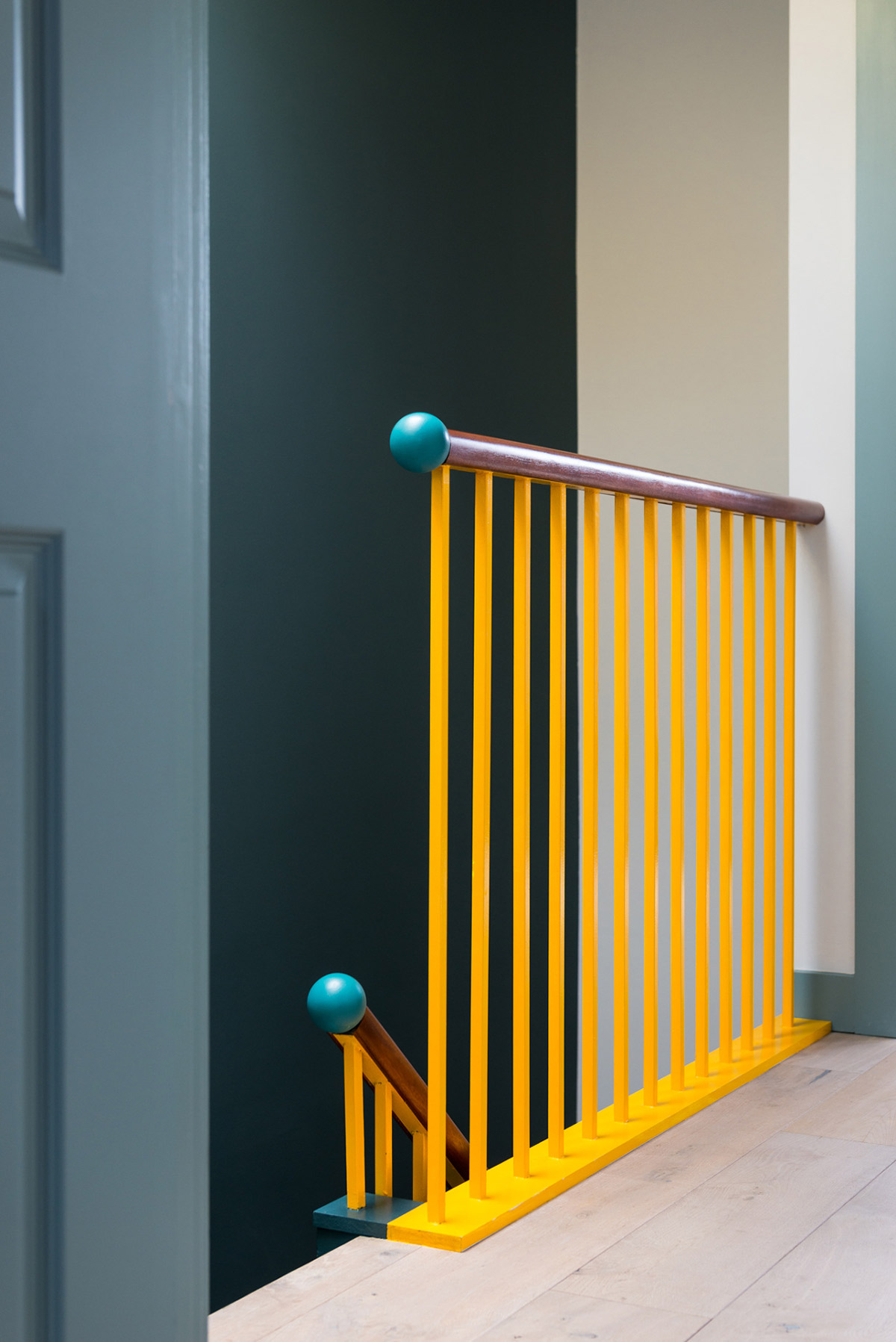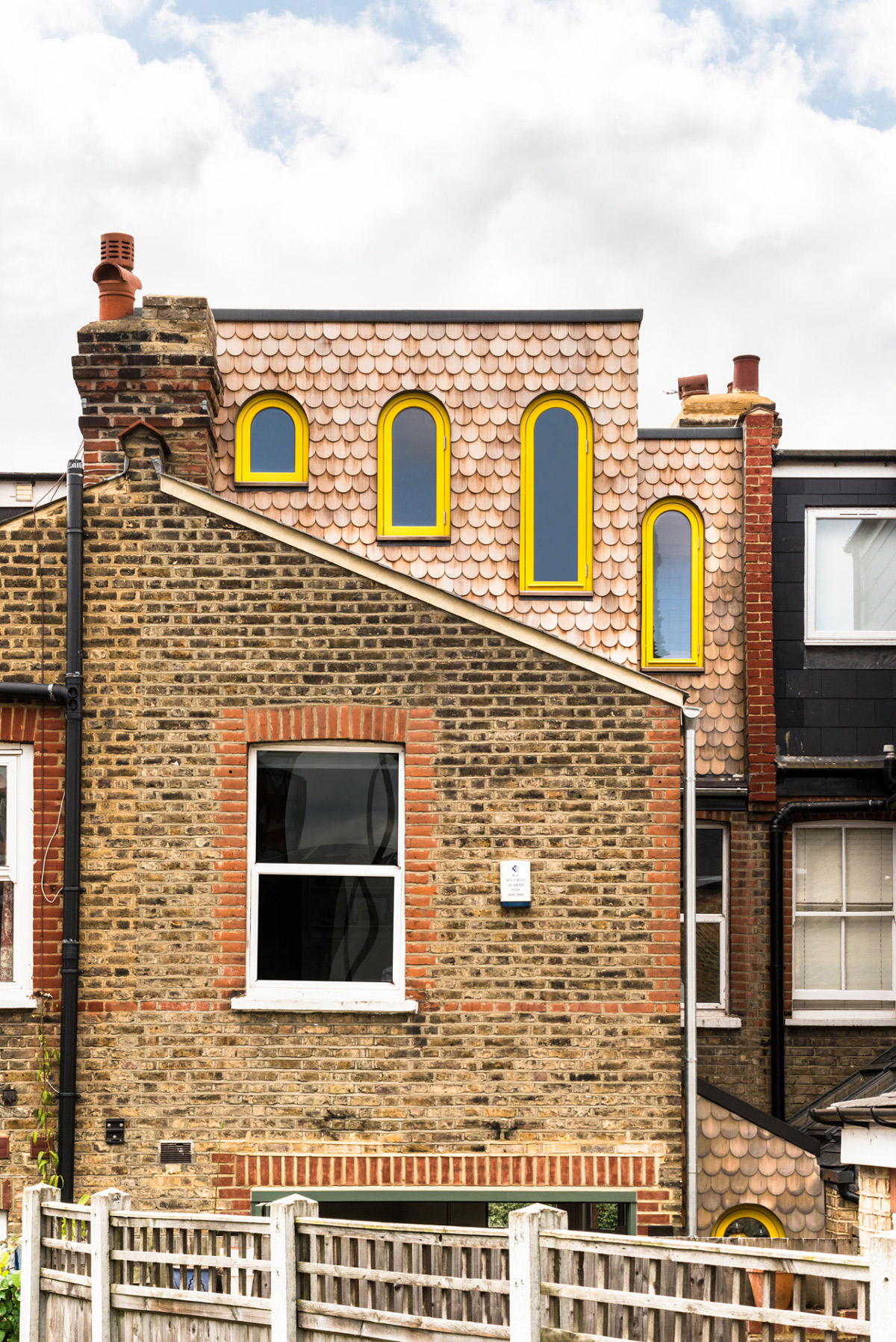 Photography by French+Tye.