With clients wanting a family home that responded to their lifestyle, Two Halves House by Moloney Architects over-delivers with an energetic home that is beautifully set into its bushland surroundings. With a split monolithic architectural form, this house stands with two pavilions that may appear as two stand-alone structures from afar but are tightly connected to one another up close. It's with no doubt this oasis was recently named in the list of nominees in the 2018 Houses Awards for New House over 200 m2.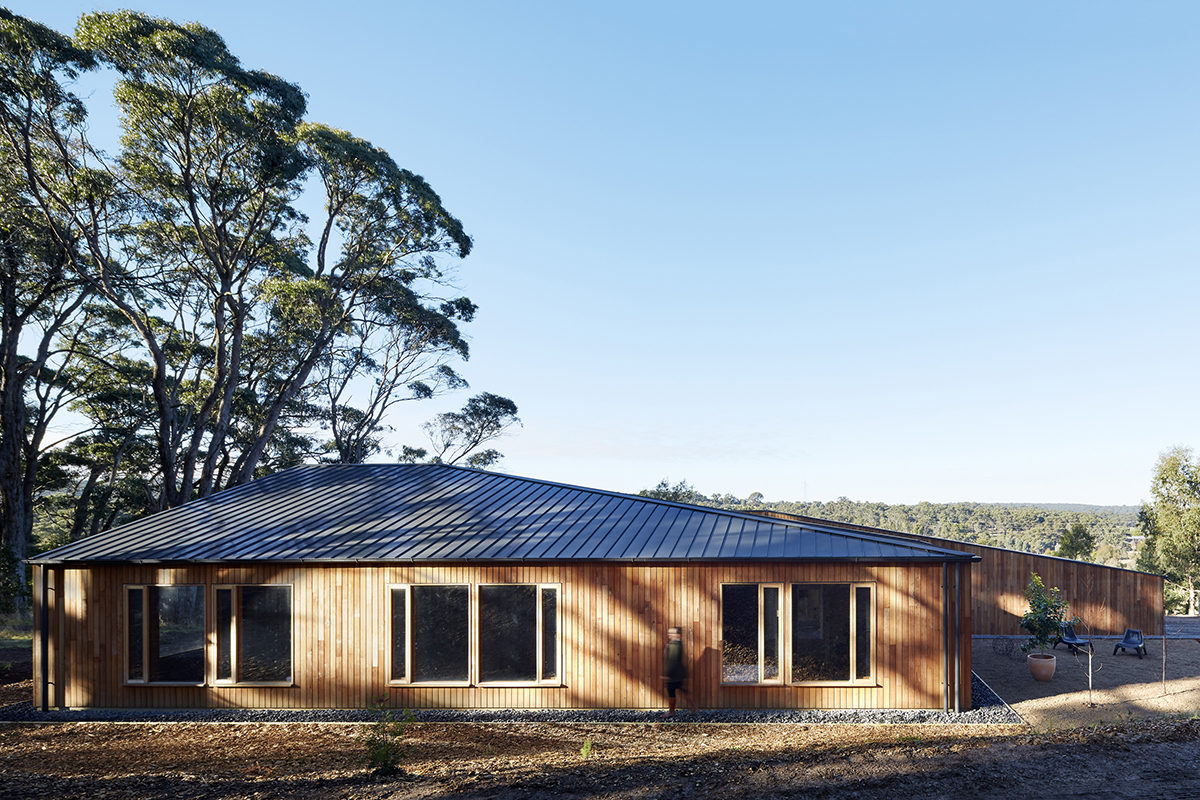 "The clients wanted their internal living spaces to have a strong connection to the bush surrounds, while also providing them with privacy and a sense of seclusion," said Moloney Architects Principal, Mick Moloney. The design outcome vividly showcases the contrasting zones of each pavilion. Though divided in one glance, they are surely connected to each other in smooth enclosed spaces that allow for a more sociable vibe on one end and a more private unit for rest and relaxation on the other. A sure sanctuary for any ambivert who likes to live the best of both worlds!
"The two pavilions essentially distinguish the functions of the house, splitting the public and private zones to give the main living spaces the best views and natural light access," said Moloney.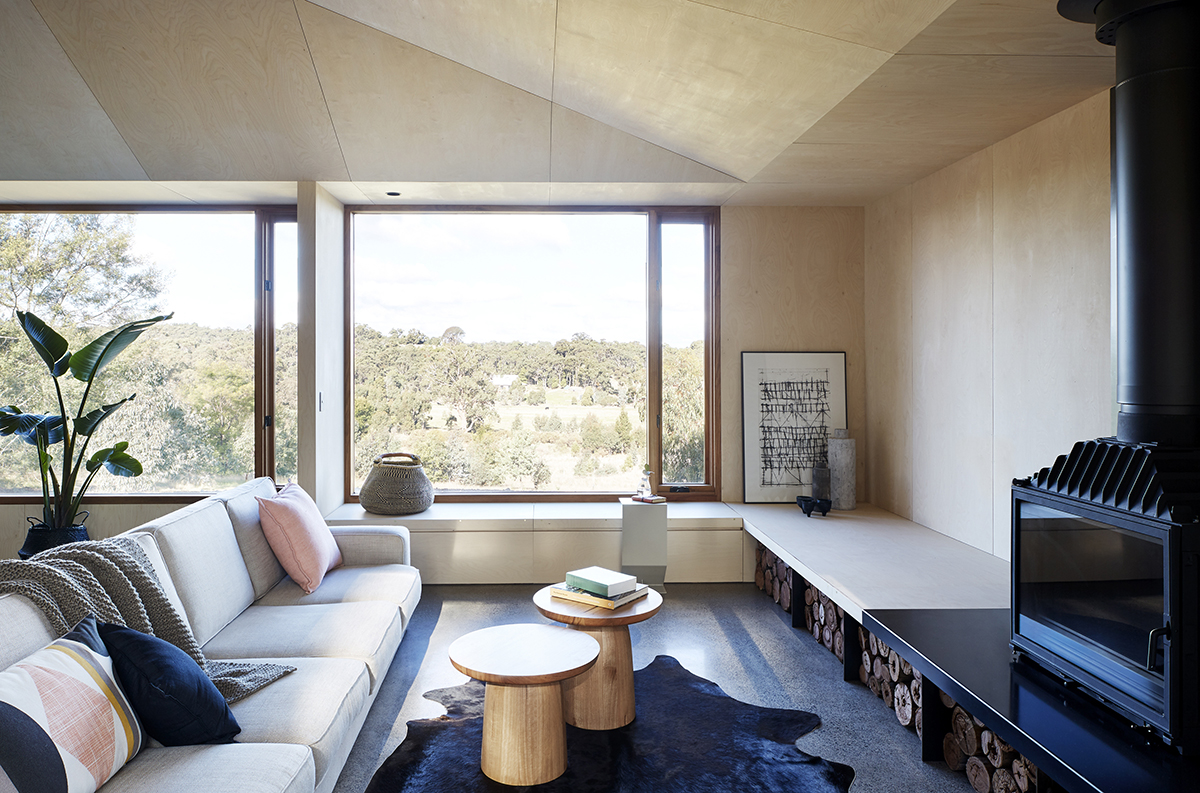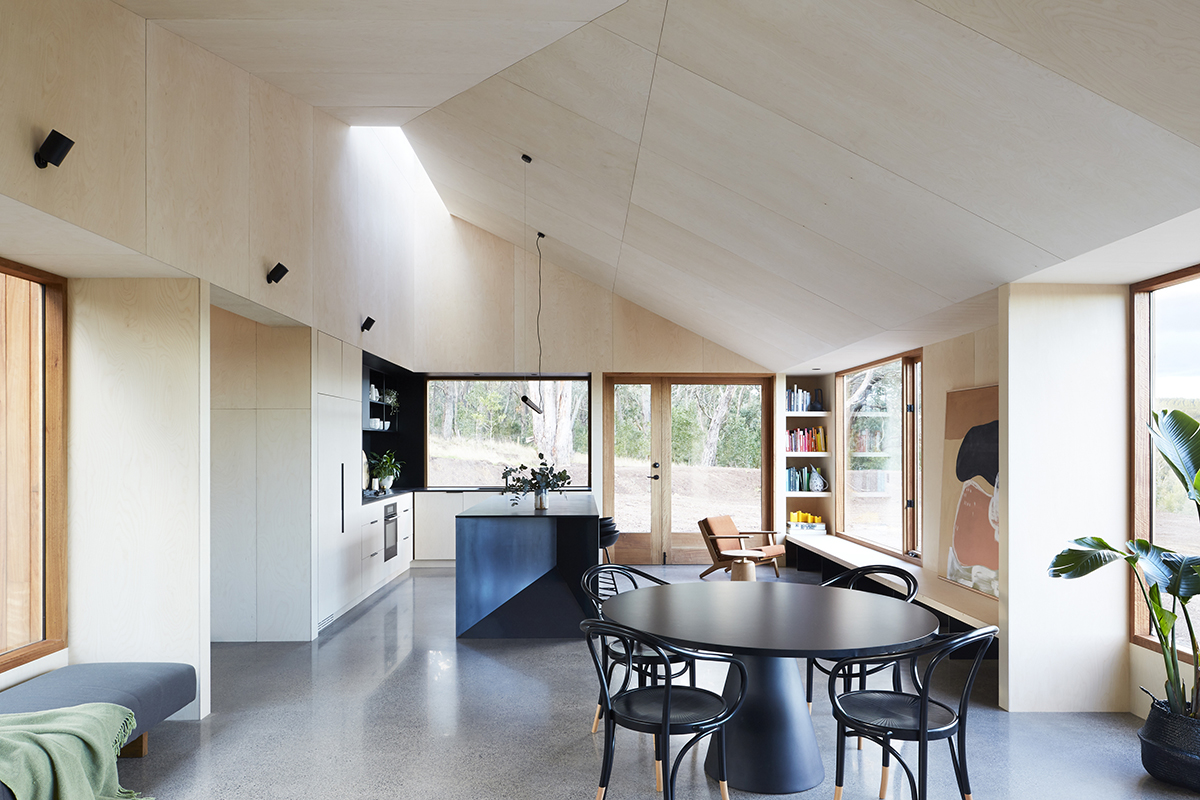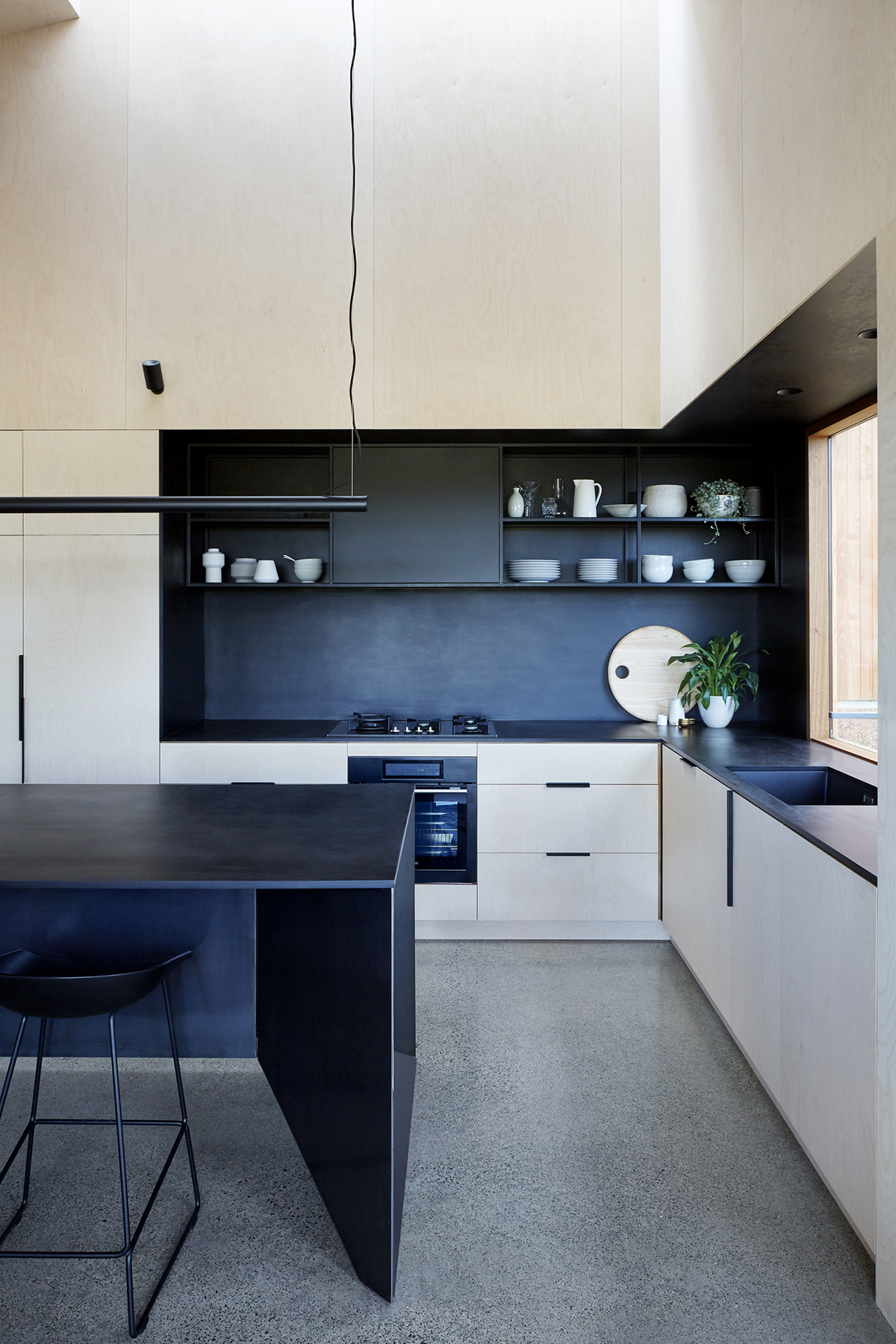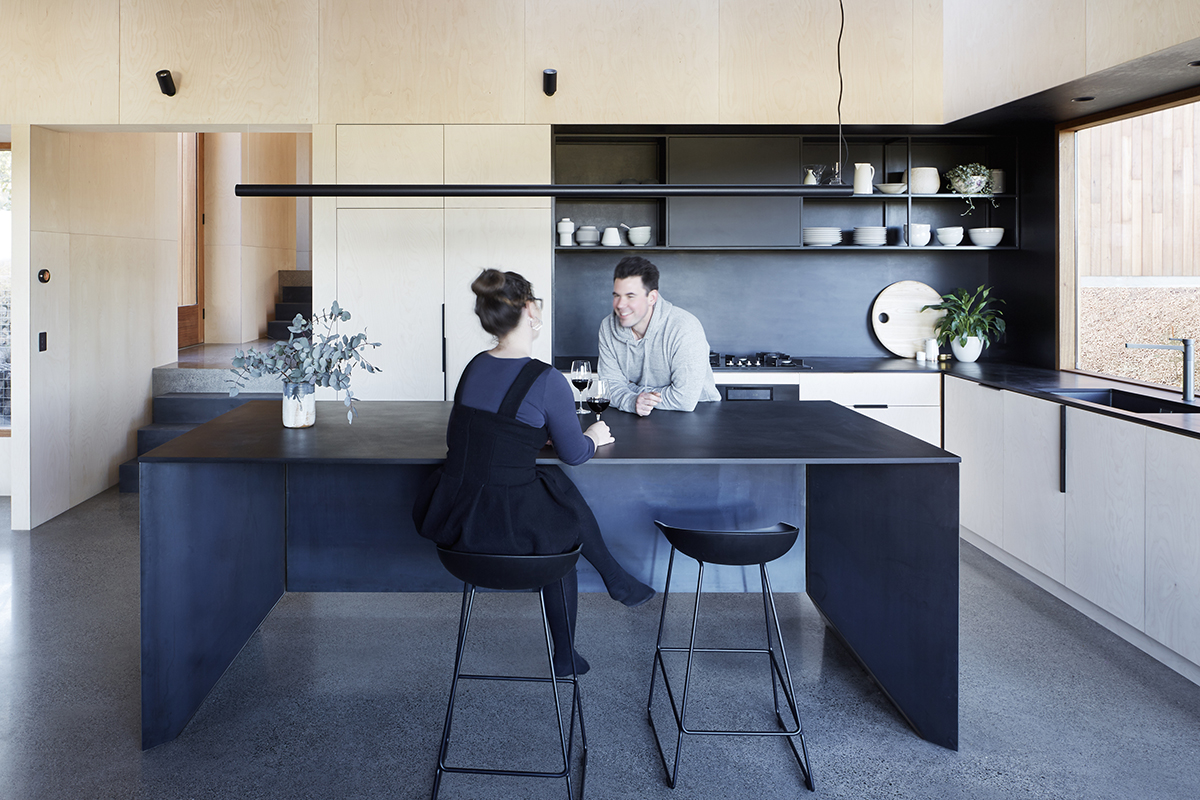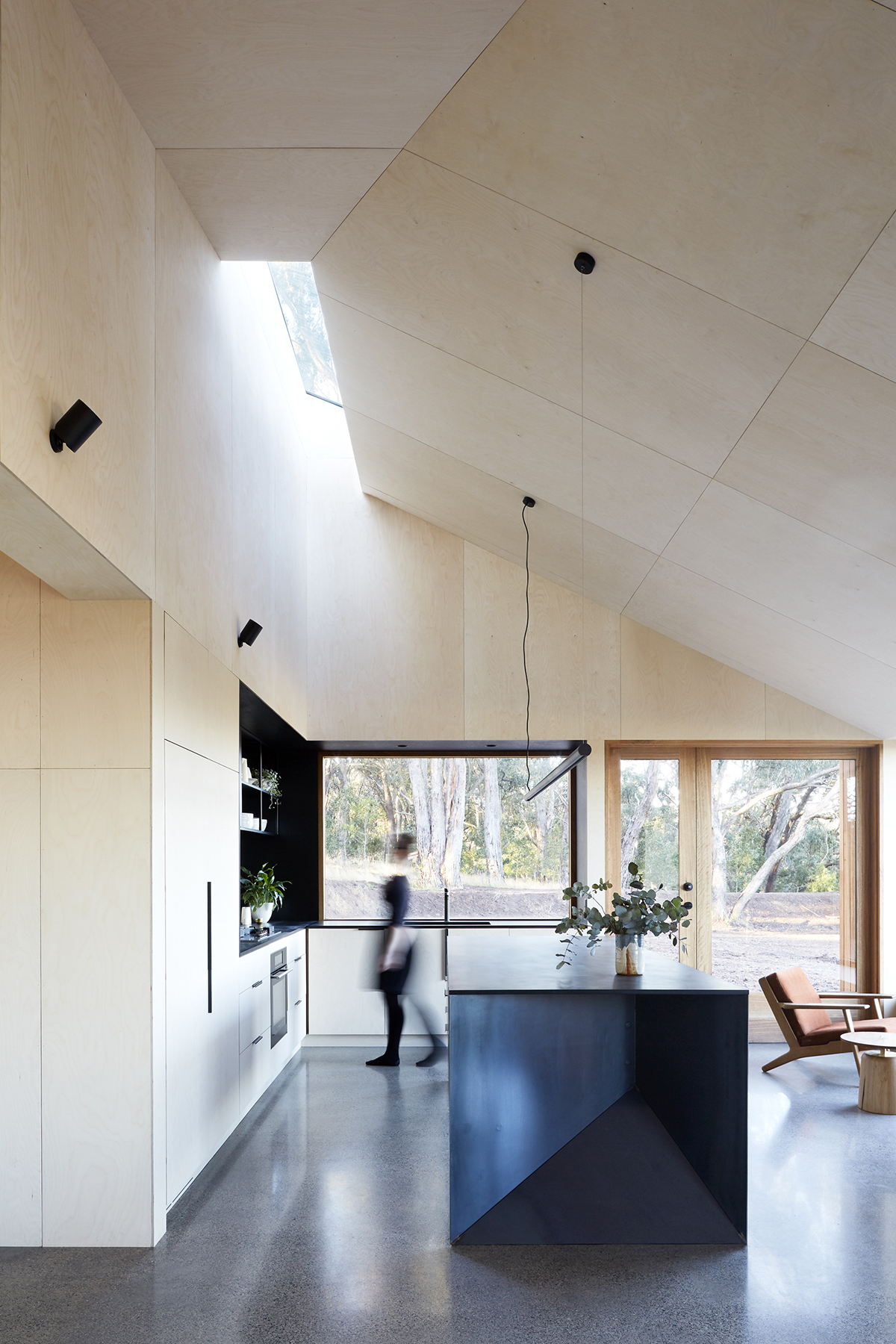 The kitchen and living spaces are connected heavily to one another with a purpose-built, low-set bench that's tastefully arranged around the room. This encourages social interactions between family and friends and simply enjoy each other's company and get lost in their own stories.
The adjacent pavilion contains the bed and bath that are design for utmost privacy. "Where the public zones are open-plan and outward facing, the bedroom and bathing quarters are designed to be compartmentalised and private. It also reveals something of the clients, in that they value time spent together and were looking to create a living environment which was at once sociable and welcoming, while also offering solace and seclusion," said Moloney.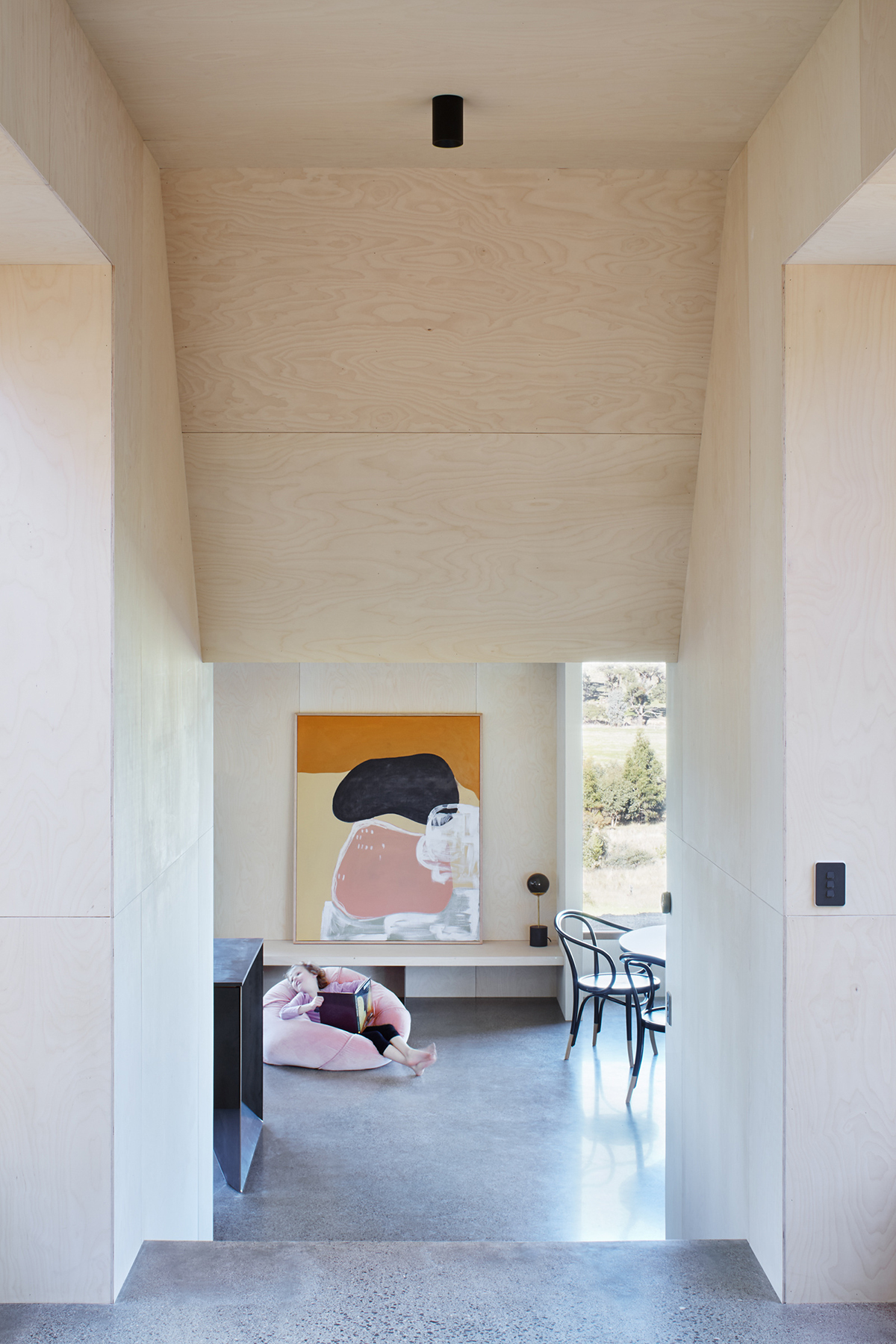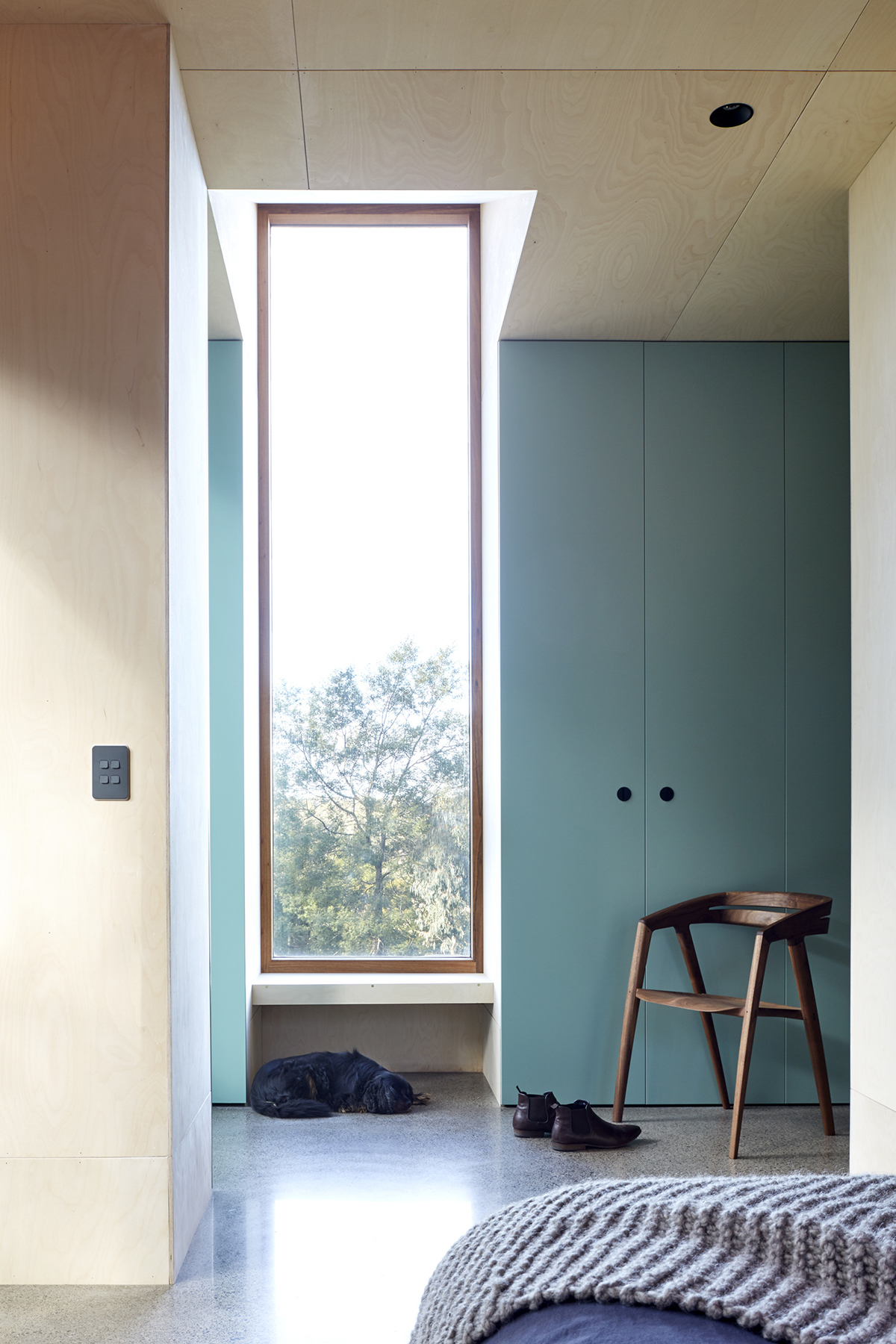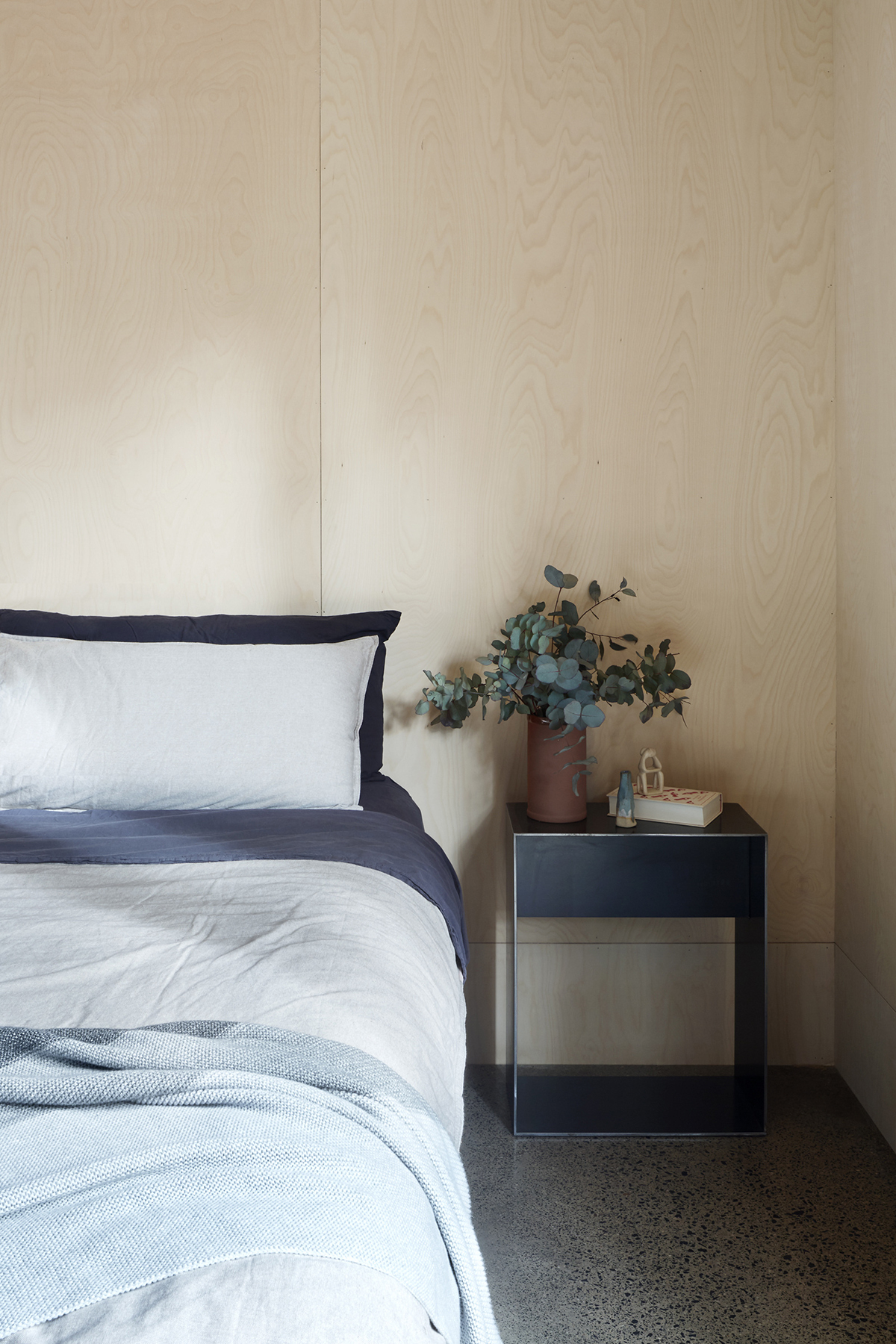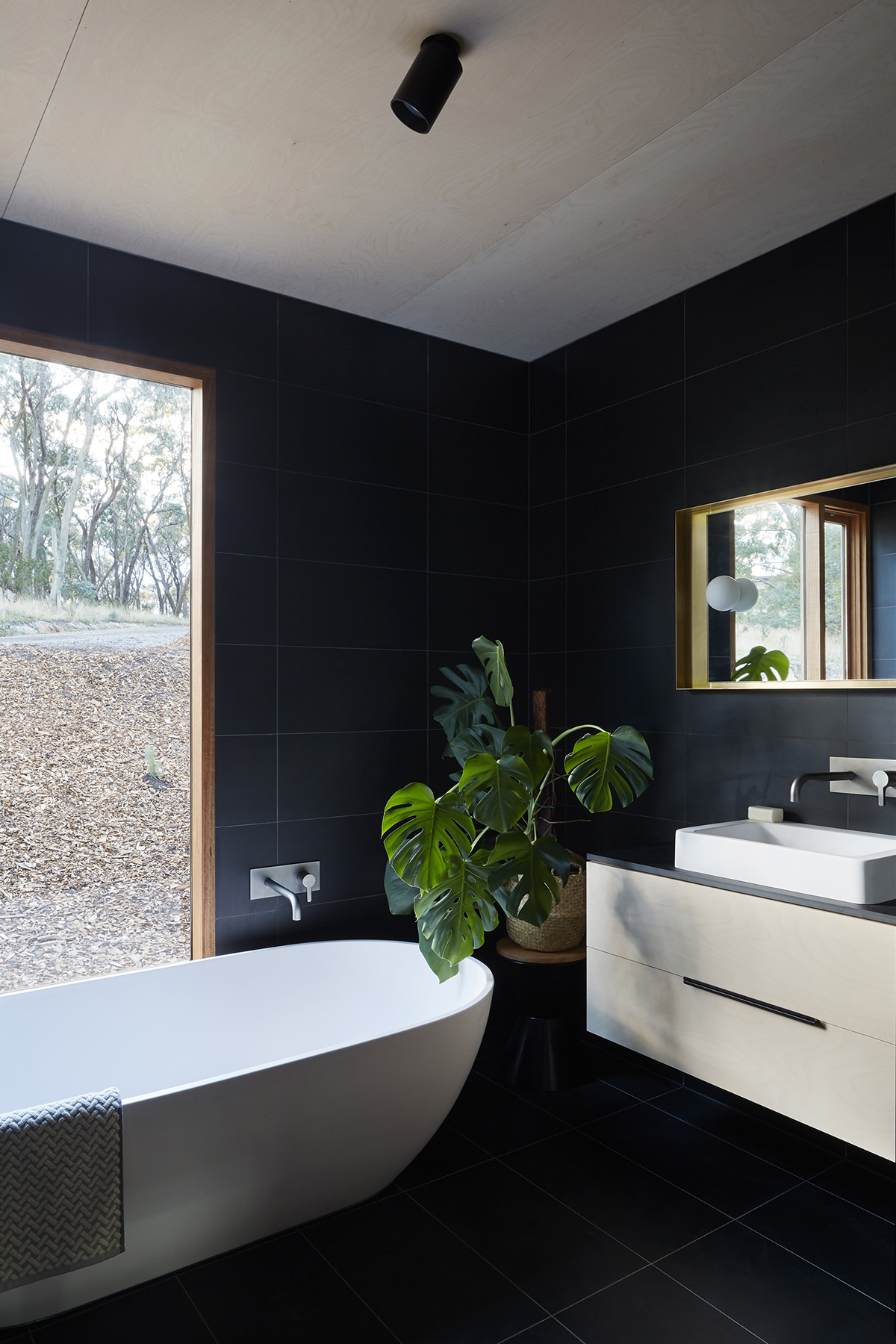 In broad daylight, the Two Halves House is simply a joyful residential structure that fulfills your modern day cabin goals. However, when the sky turns blue and loses its light, this timber-cladding home exudes as subtle glow of a home we've all grown to come home to at the end of every day.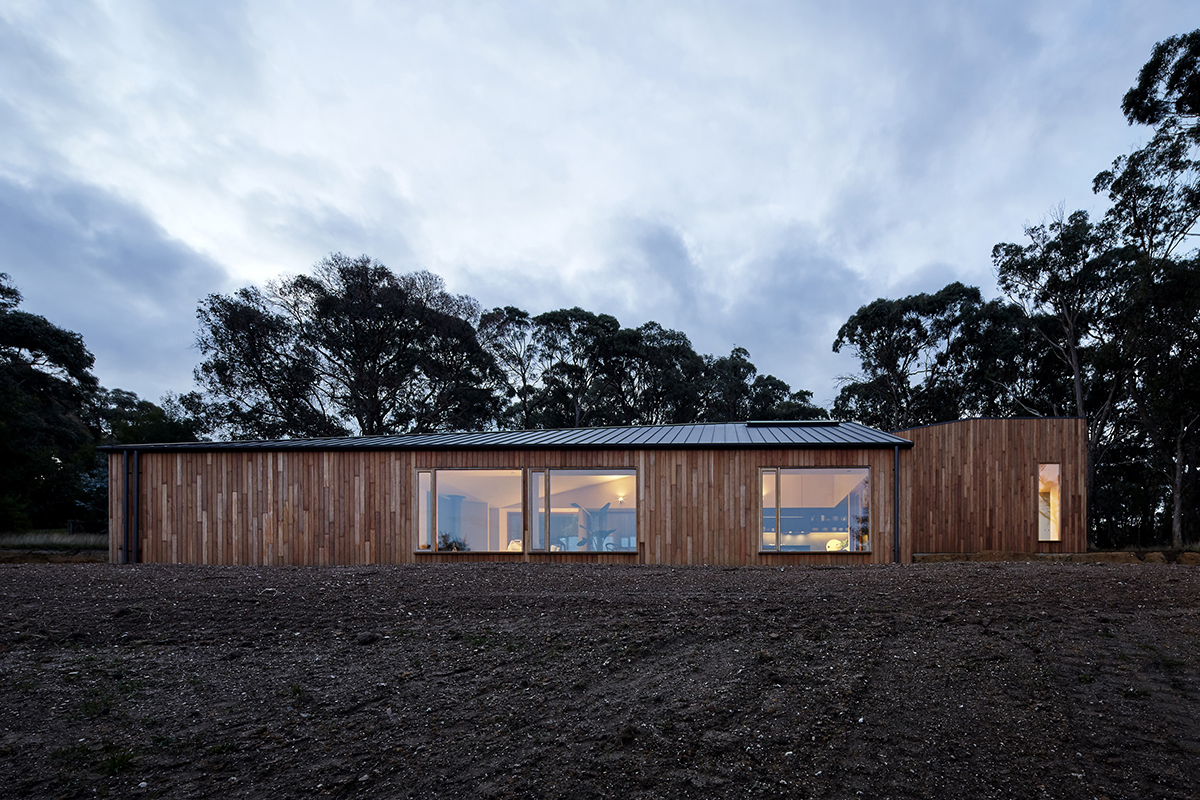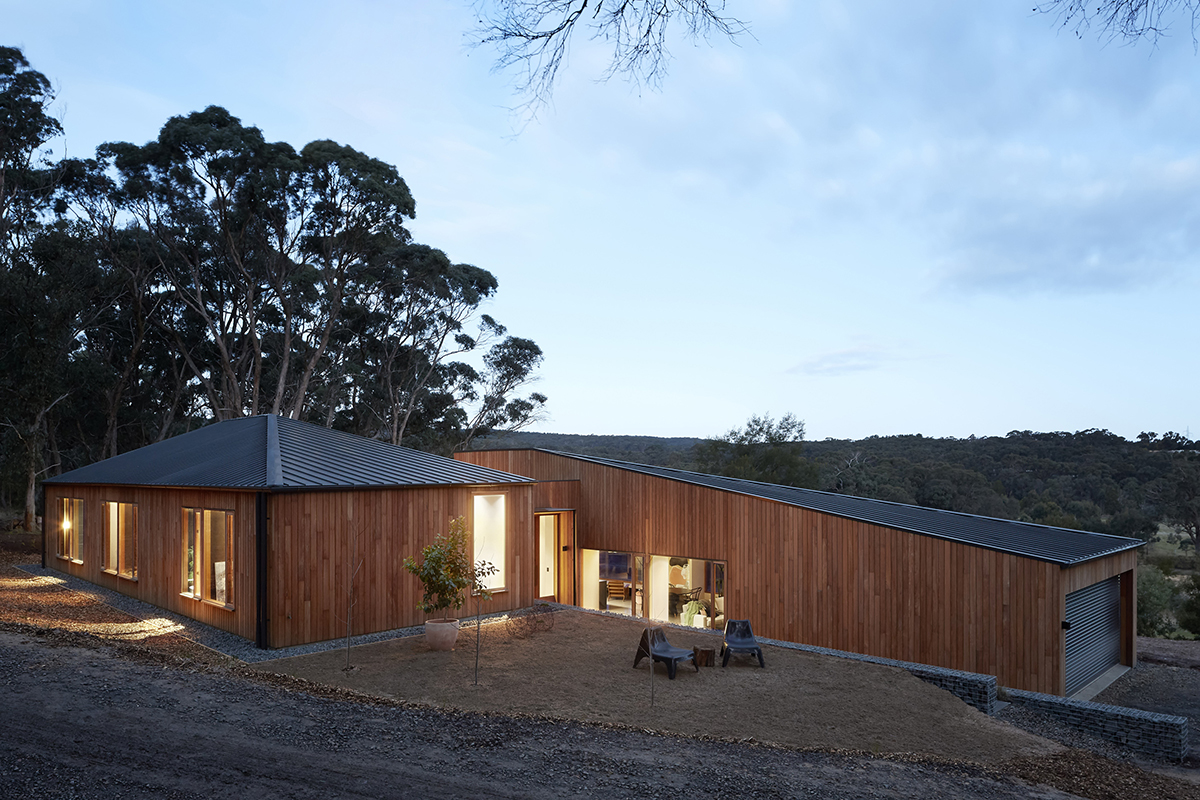 Photography by Christine Francis.