Designed by Eldridge Anderson Architects, the Torquay House located on the Torquay Esplanade is a new home that is sophisticated, yet relaxed and exudes a laid-back coastal vibe. The dwelling takes advantage of the environment it resides in while providing shelter against strong sea breezes and also aims to maximise the sweeping views overlooking Fishermans Beach and Point Danger. Let's have a closer look!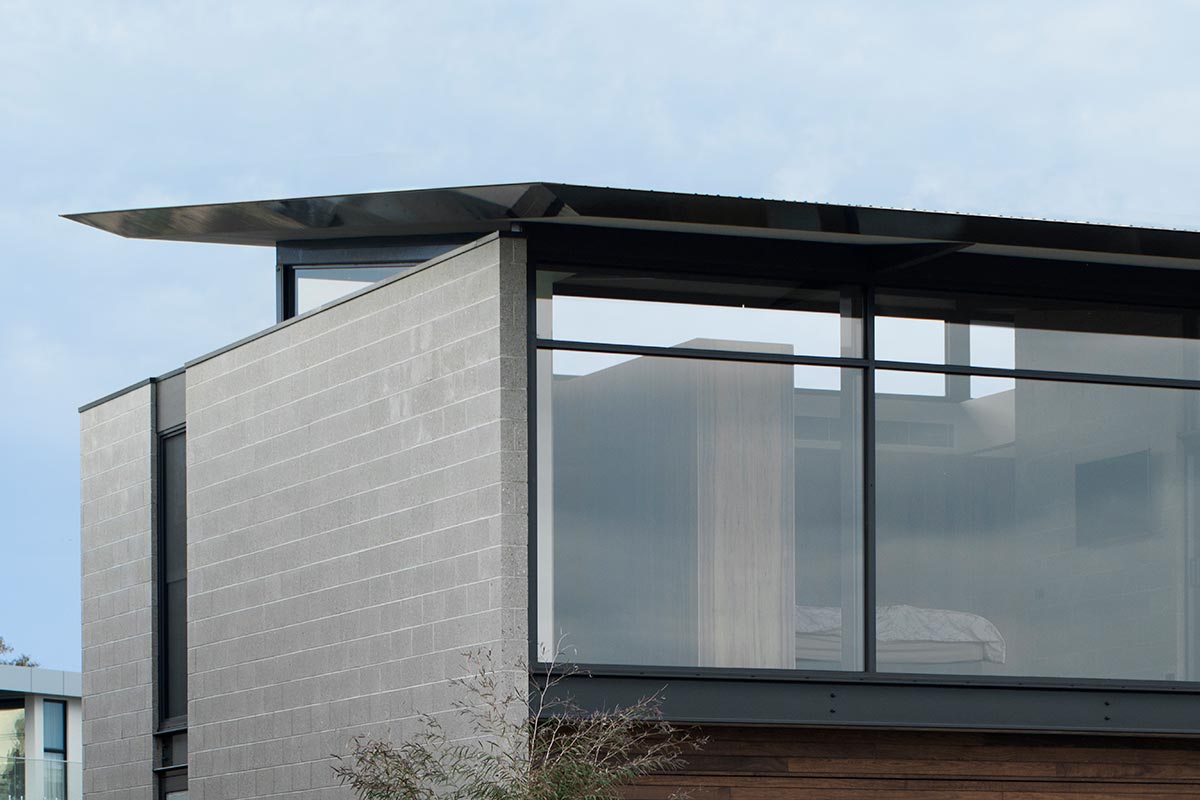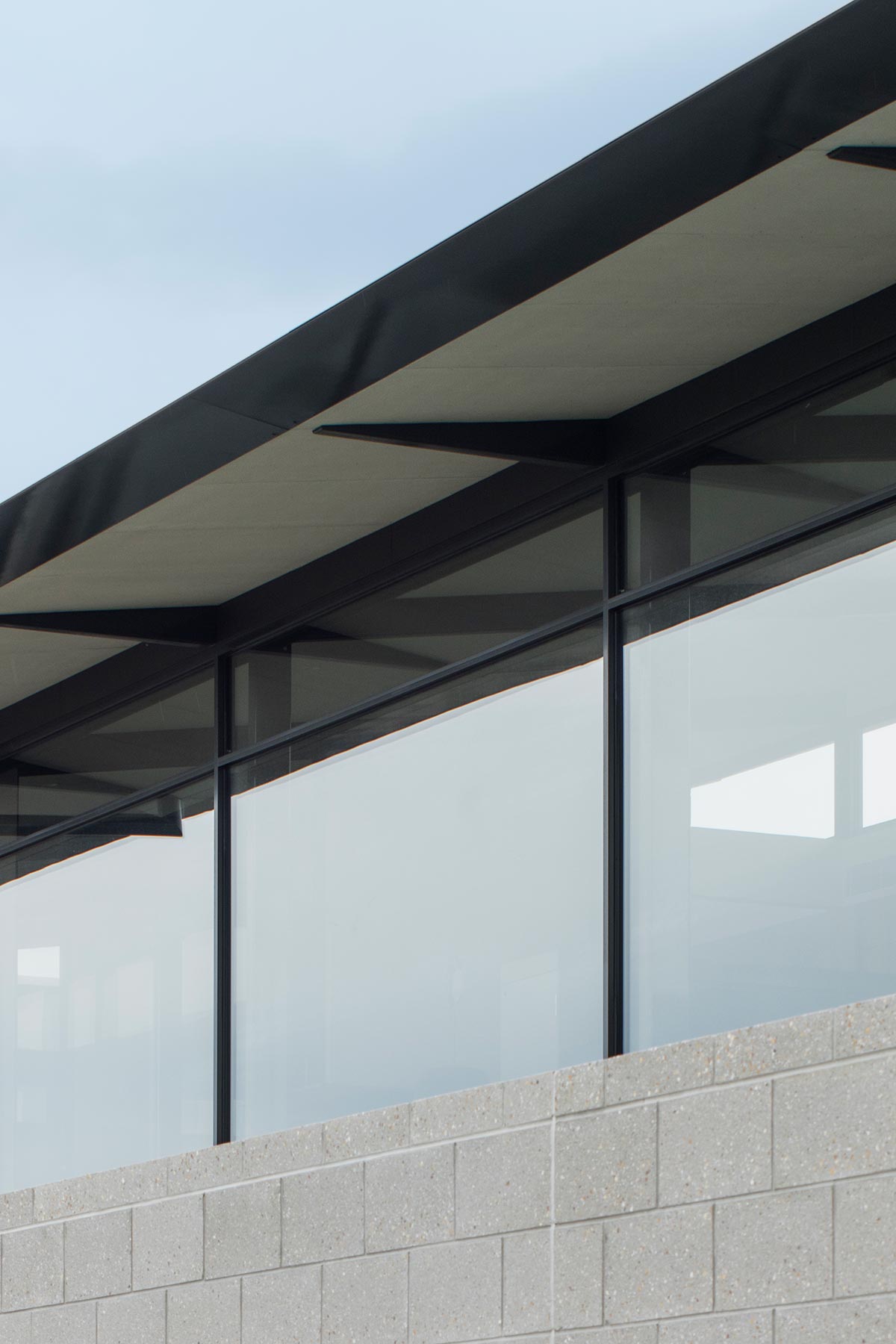 "The house responds to the streetscape but presents a sharp edge to the esplanade and onshore winds. Gently pitching to the north-west the roof allows sun deep into the upper level while taking in the coastline and projecting views over the bay. Cutting along the esplanade the edge of the canopy elongates the proportion of the house and provides a sense of protection through the depth and shape of its silhouette." – Eldridge Anderson Architects
The design of the house avoids non-essential shape making, and endeavours to honour the view not through complex gestures, but as a composed elevation with an affinity for the horizon and the ocean that stretches out in its reflection. The external steelwork has been fabricated to enhance the refinement and finesse of the canopy over the durable masonry base. Fine external tallowwood screens at the rear also offer tactility and privacy to the robust palette.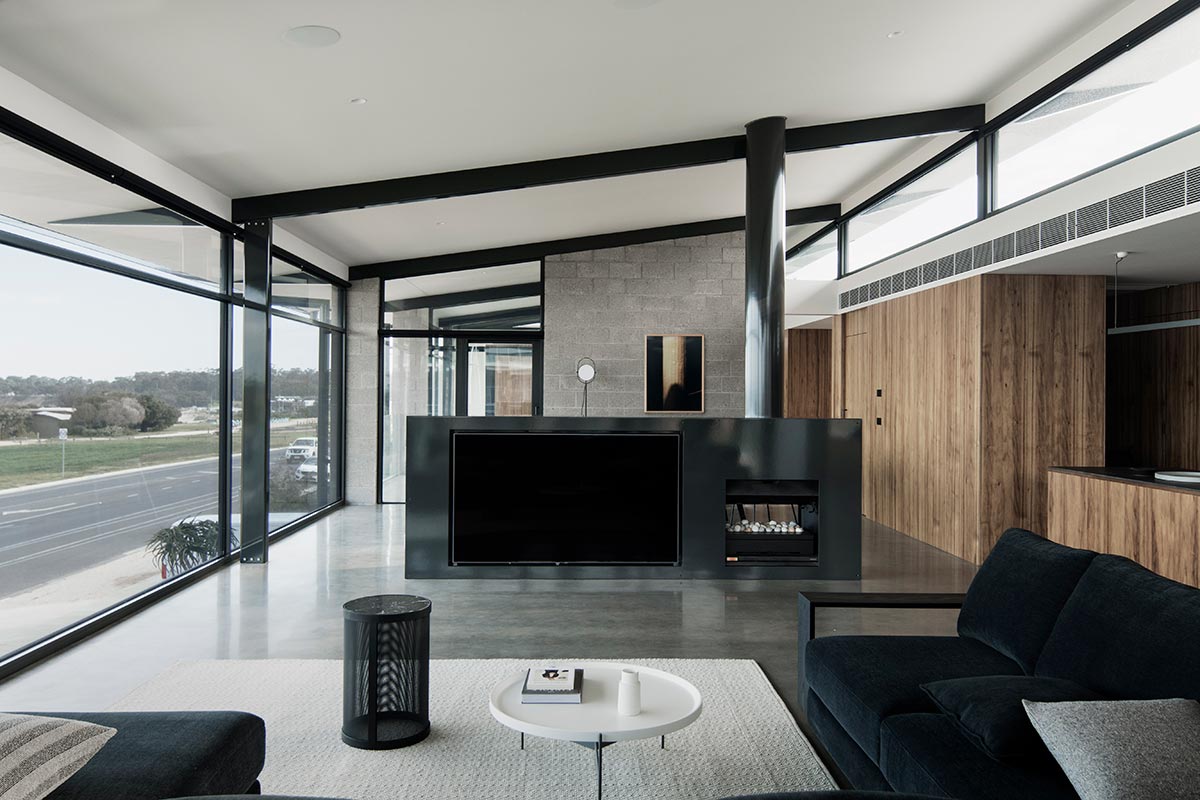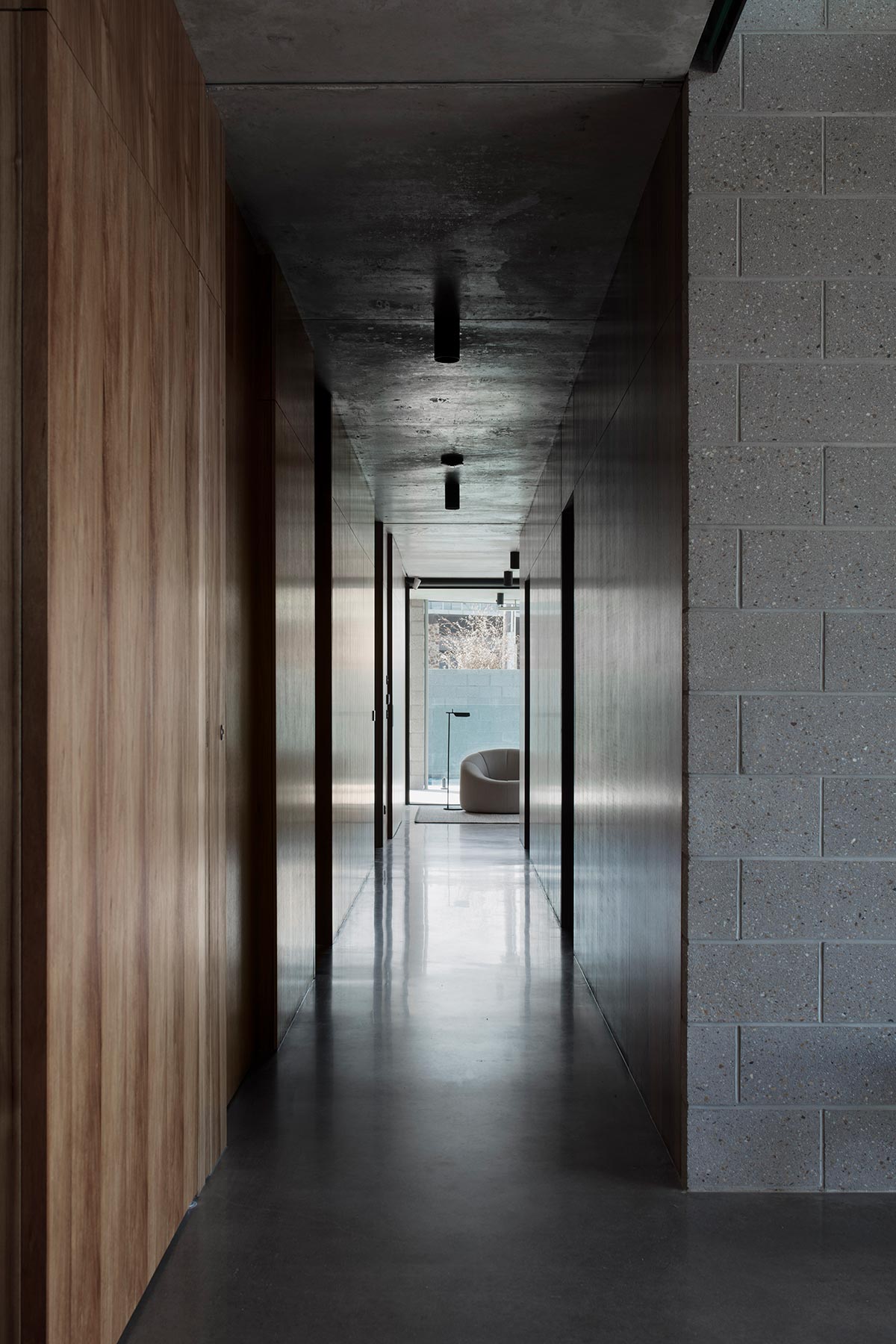 "The materials remain consistent throughout the project, and contrast between levels has been enhanced through careful consideration of scale, light and texture between these zones. The circulation of the house has also been coordinated to promote a graduated sense of privacy and release between areas and along paths. The depth of space becomes equally important for privacy at the upper level, where utility areas are concealed along the rear of the plan and open through internal spaces to reinforce the ocean aspect." – Eldridge Anderson Architects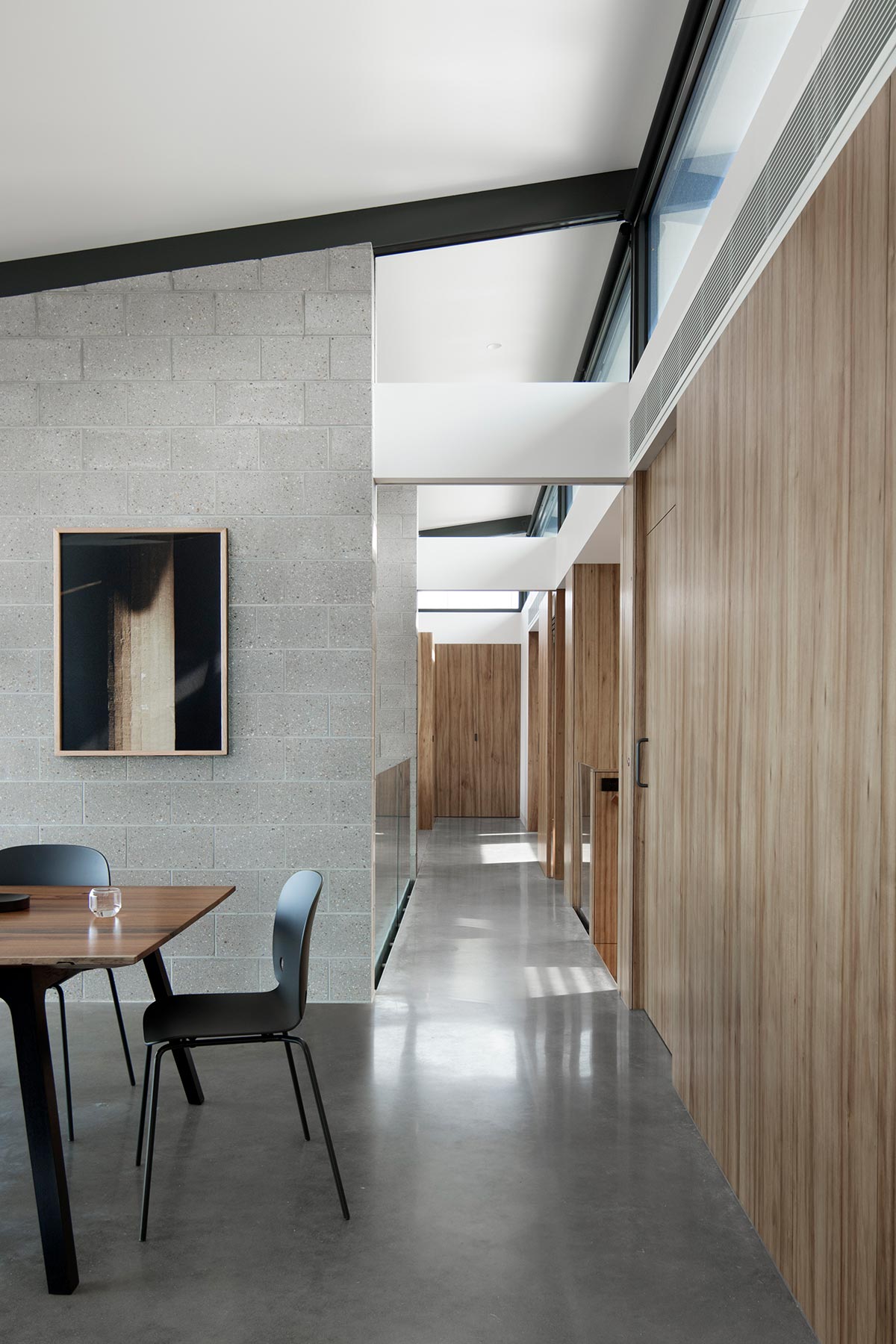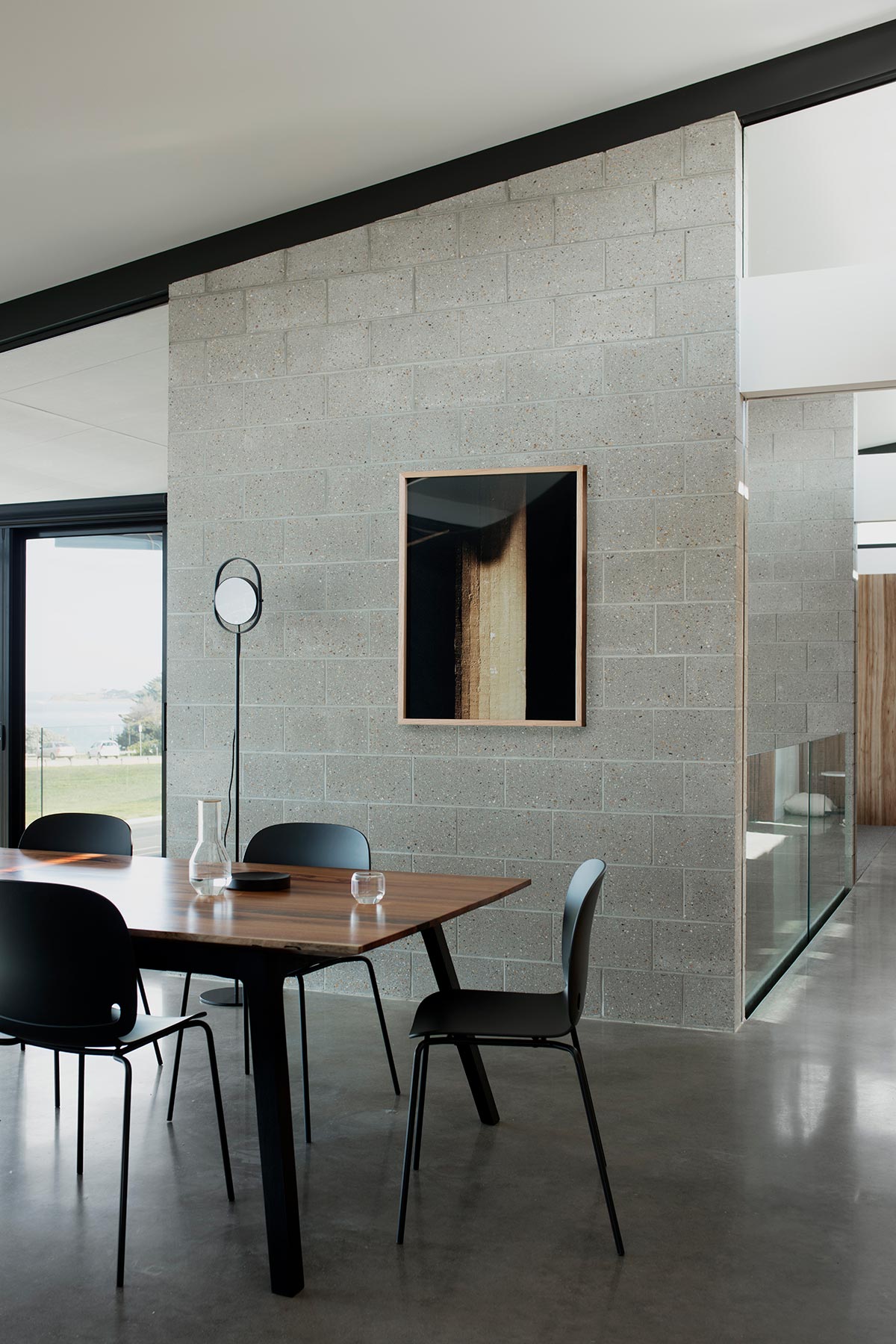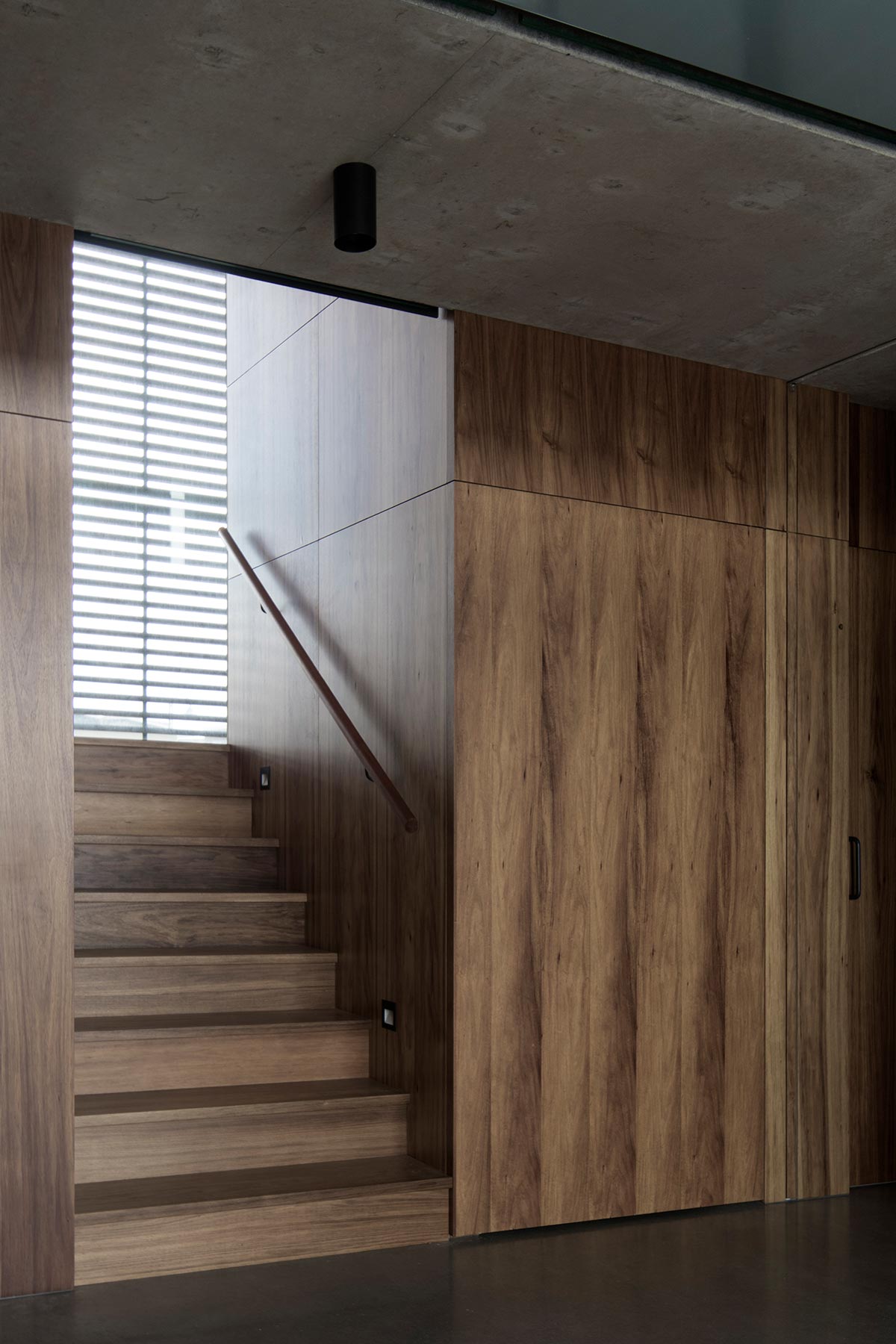 The use of concrete is consistently brought throughout the interiors that provide a stark resemblance from the robust frontage. The linear form of the home flows through a set of defined structural bays, with timber finishes, honed masonry, and concrete ceilings promote a sense of privacy while providing a sustainable, warm, tactile, low maintenance and durable finish that adds to the overall livability. This helps to balance the openness of the upper level where a generous open living area is revealed within a finer structural format.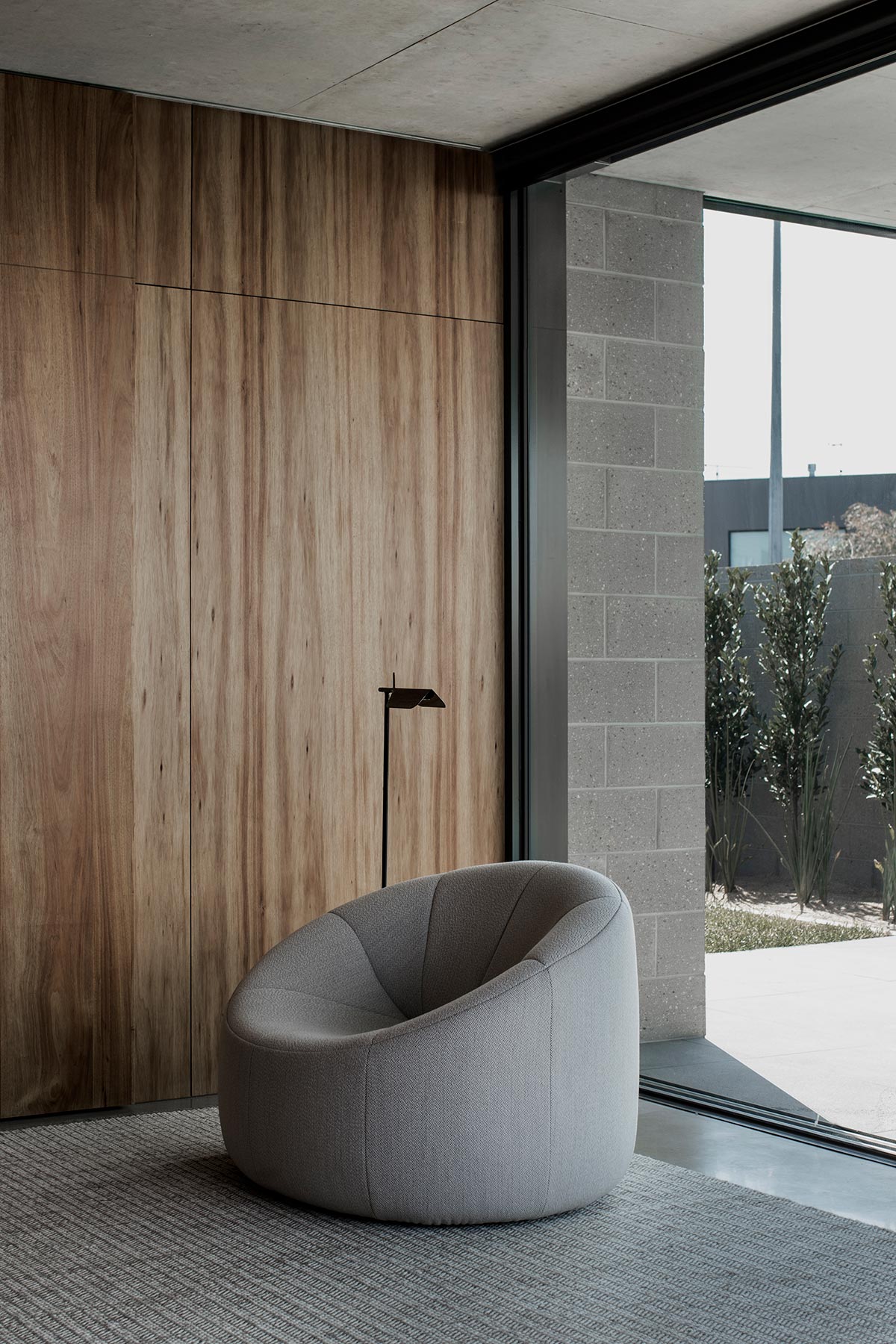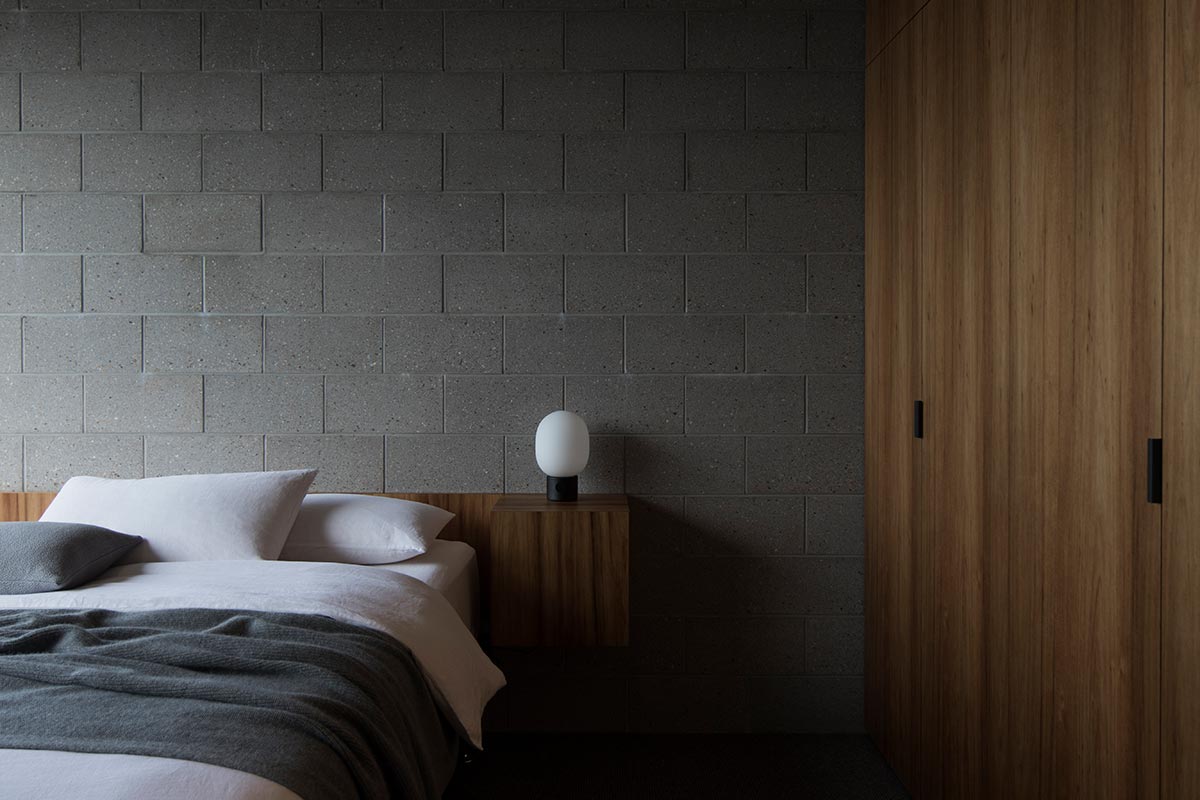 Torquay House by Eldridge Anderson Architects incorporates a unified palette of materials, colours and textures that echoes the surrounding native coastal elements and seamlessly blending them together with contemporary design to create an ultimate beach retreat
House Project: Torquay House
Architect: Eldridge Anderson Architects
Location: Torquay, Australia
Type: New Build
Photographer: Ben Hosking