From the outside, no one would suspect that this humble and unassuming facade opens up to an entirely different structure. What used to be a quaint early-1900s cottage is now a two-storey contemporary home for the genius architect John Ellway and his wife. Looking into what lies behind those vines, you'll soon realise why this Terrarium House is a finalist in the 2018 Houses Awards in the 'New House Under 200m2' category.
Building this home was far from being a walk in the park. Several constraints existed and a lot of the decisions for its construction were influenced by the limited budget the relatively small size of the lot, easements, and numerous stormwater, sewerage, and planning issues. But instead of allowing these constraints to discourage him, John used these to create a wonderful home for him and his wife. Let's take a look!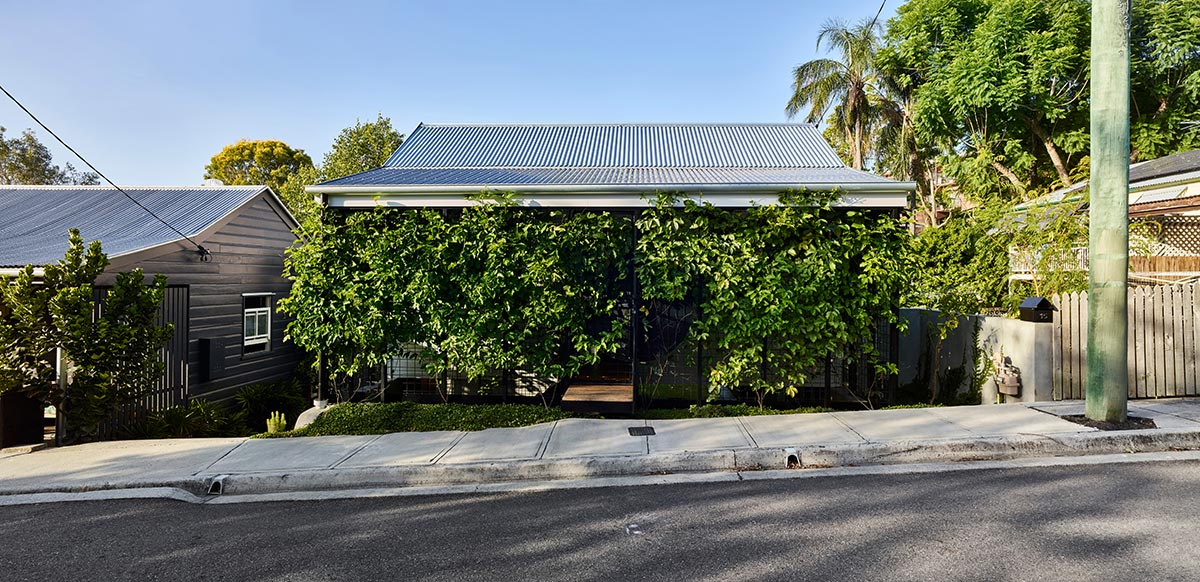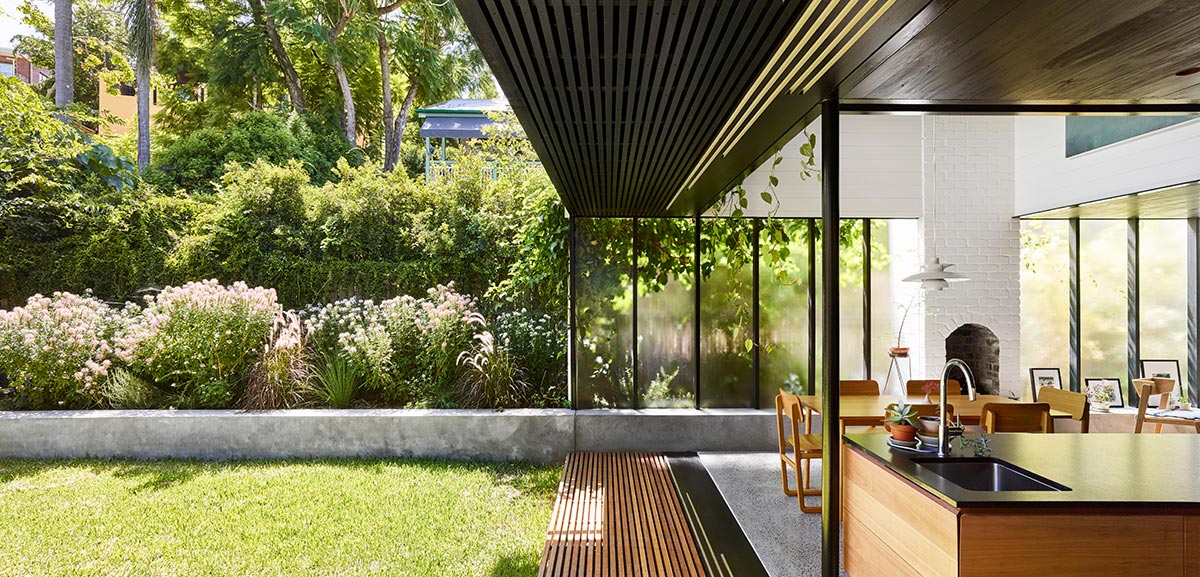 This unique contemporary glass house is surrounded with lush greens both inside and out. The abundance of plants and trees outside not only make a refreshingly wonderful view, it is also a practical response to Brisbane's warm humid climate.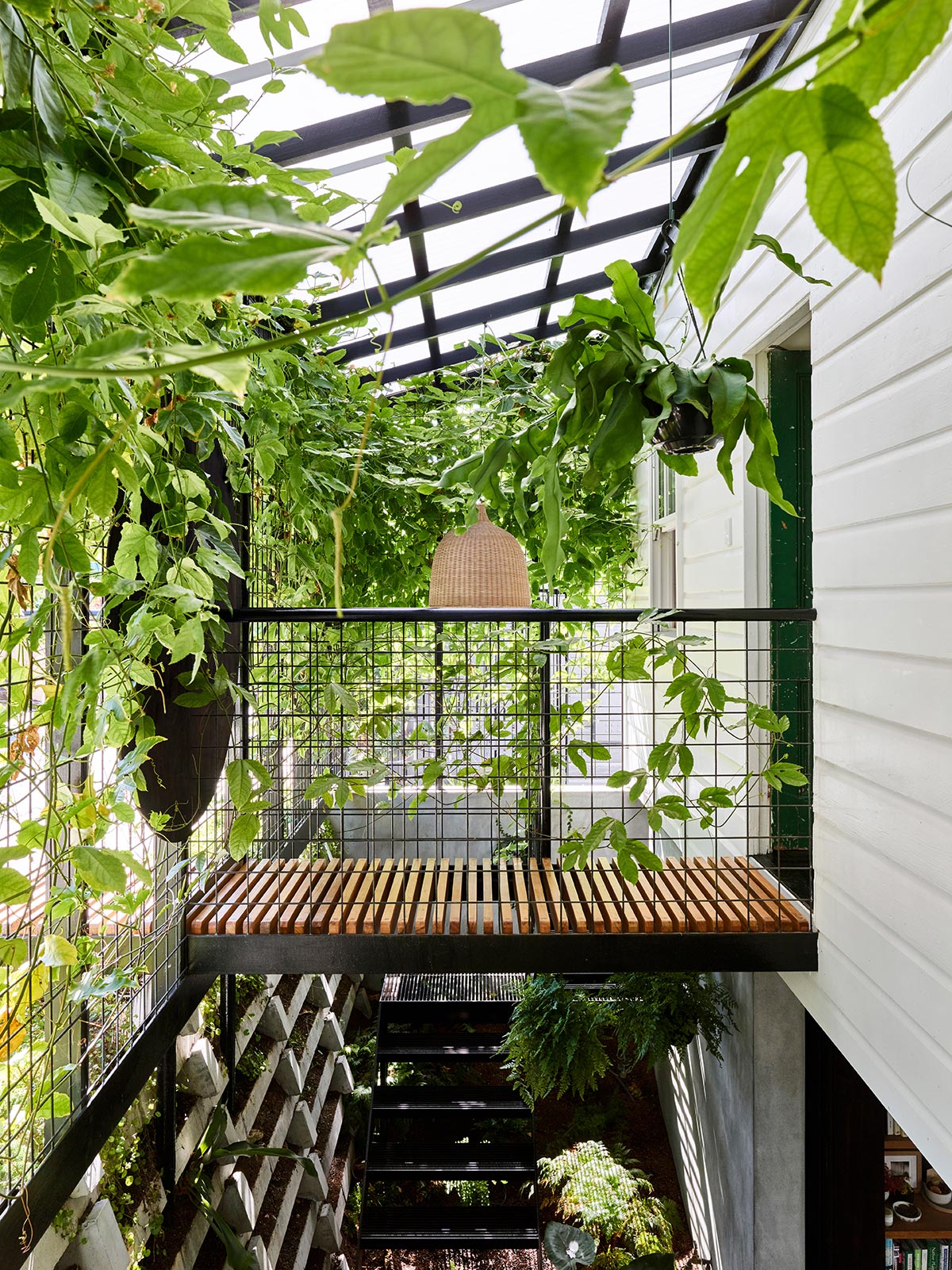 This short walkway leading to the stairs upon entering the street door is quite charming, don't you think? Notice the details that all adhere to the natural, organic theme of this home, like the pendant light that is made of natural materials.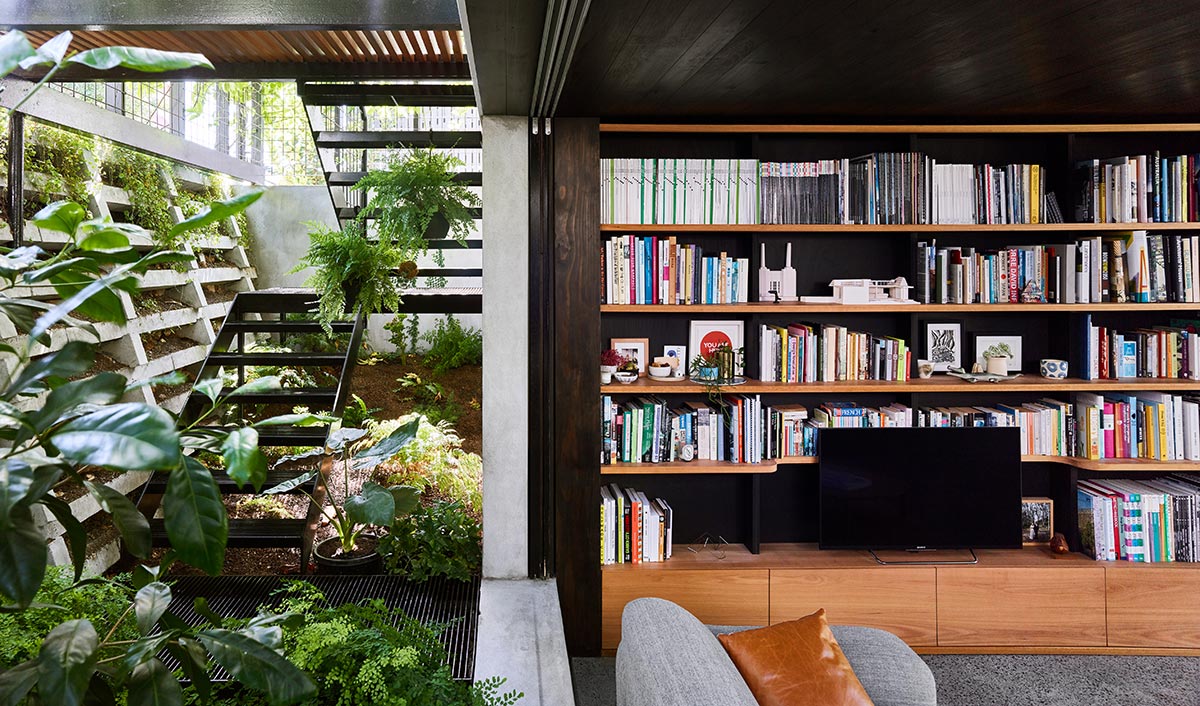 The stairs from the street door entrance leads straight to the living space. We just love the open construction of this house that allows natural light in as well as air ventilation.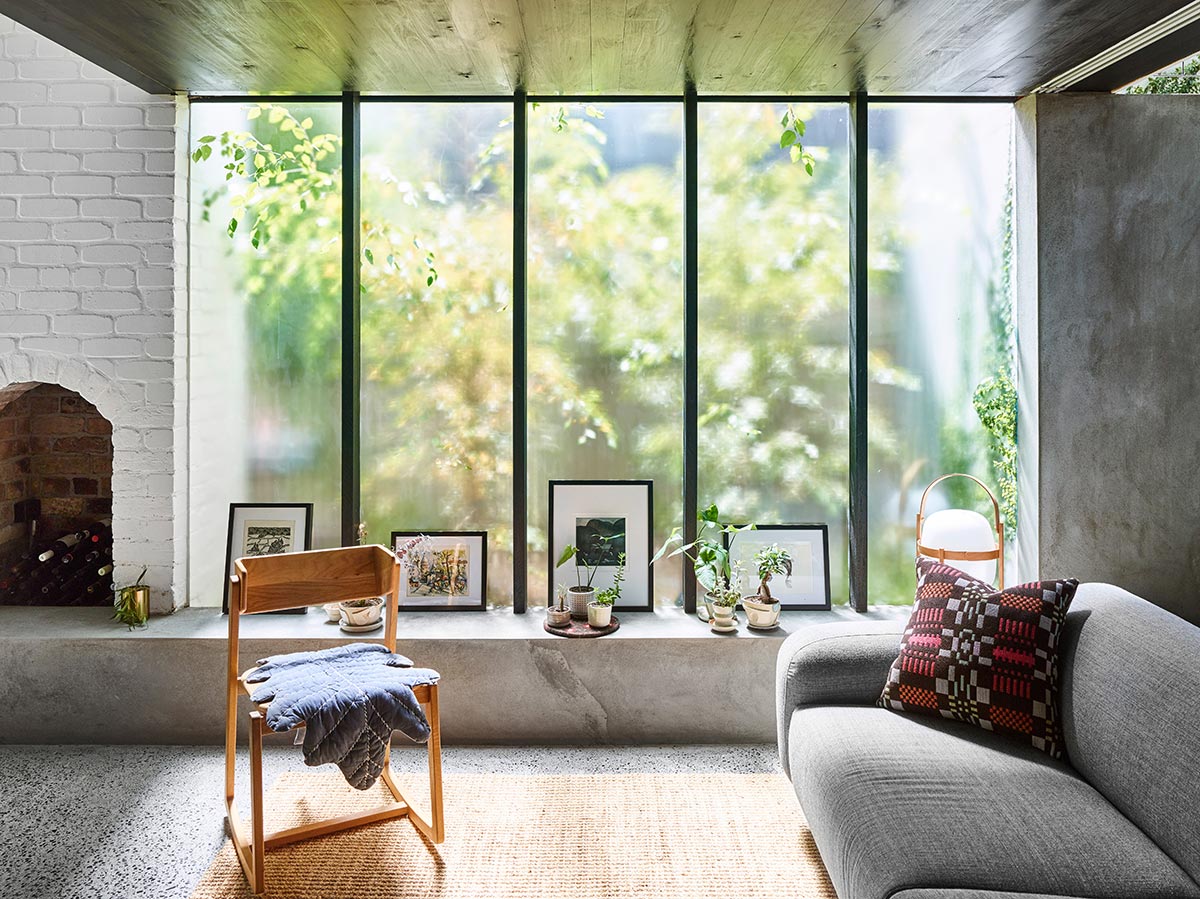 Another practical decision made in consideration of the hot climate in this area is the etched glass. While allowing natural light to illuminate the whole space, the matte effect of this glass softens the light that enters inside. And instead of installing window treatments, the tall glass windows are kept bare, with tall plants, trees, and vines used to control the amount of light that comes in certain parts of the house.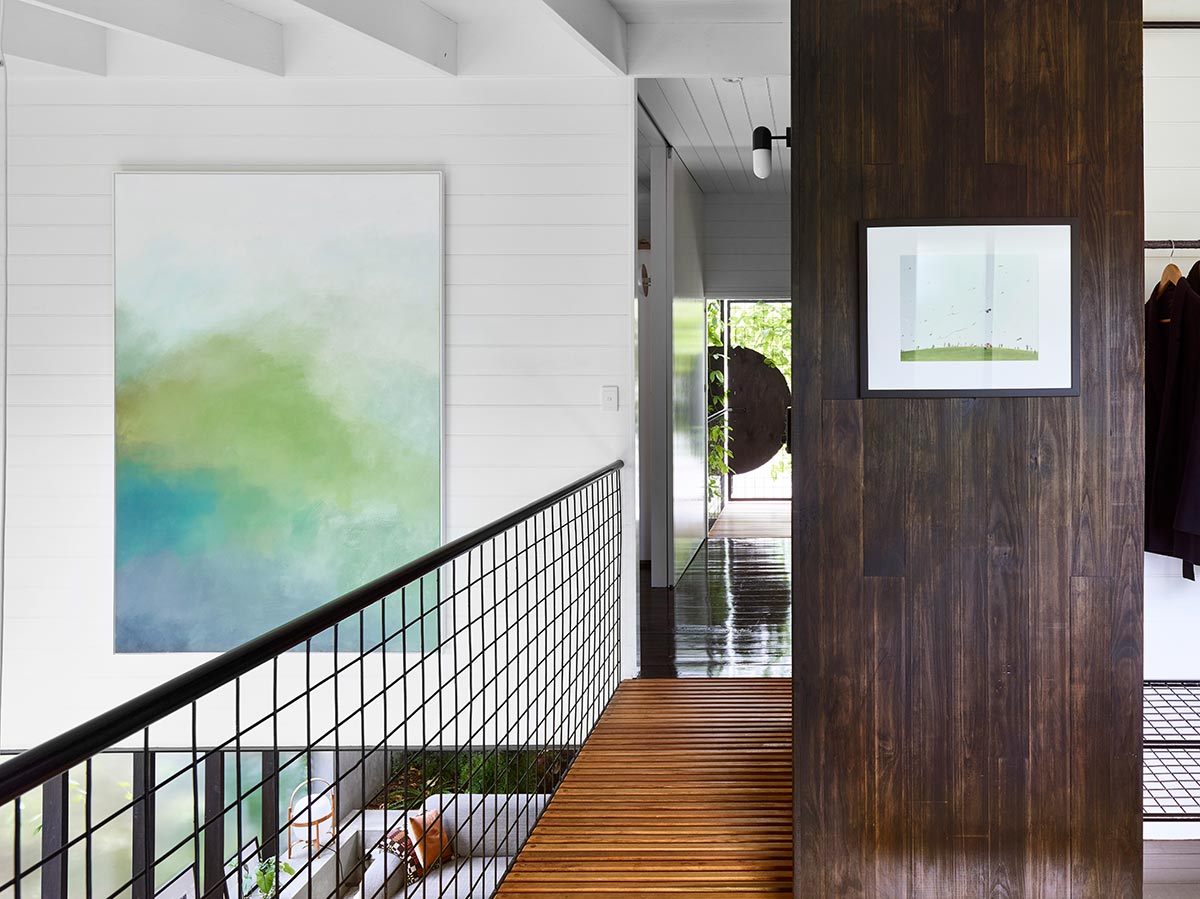 You will see here that even the colours and themes of  the framed artworks reflect nature.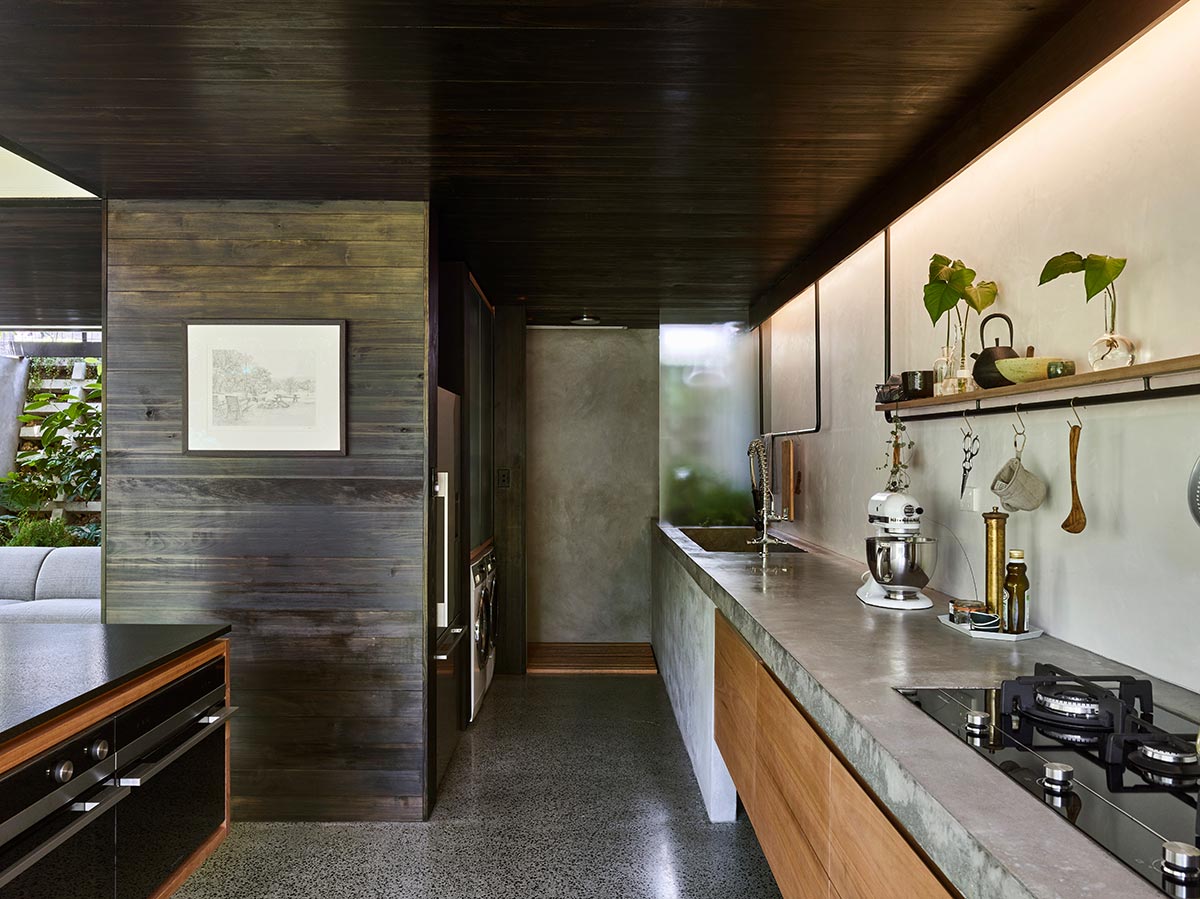 The dark stained pine and timber panelling add contrast to the whites walls and bring warmth to the interior decor of the house. Notice how the kitchen benchtops are made of concrete. It is obvious how this structure is kept simple and organic, yet the way the materials have been brilliantly applied to various parts of the home is crucial in creating an elegant, minimalist decor.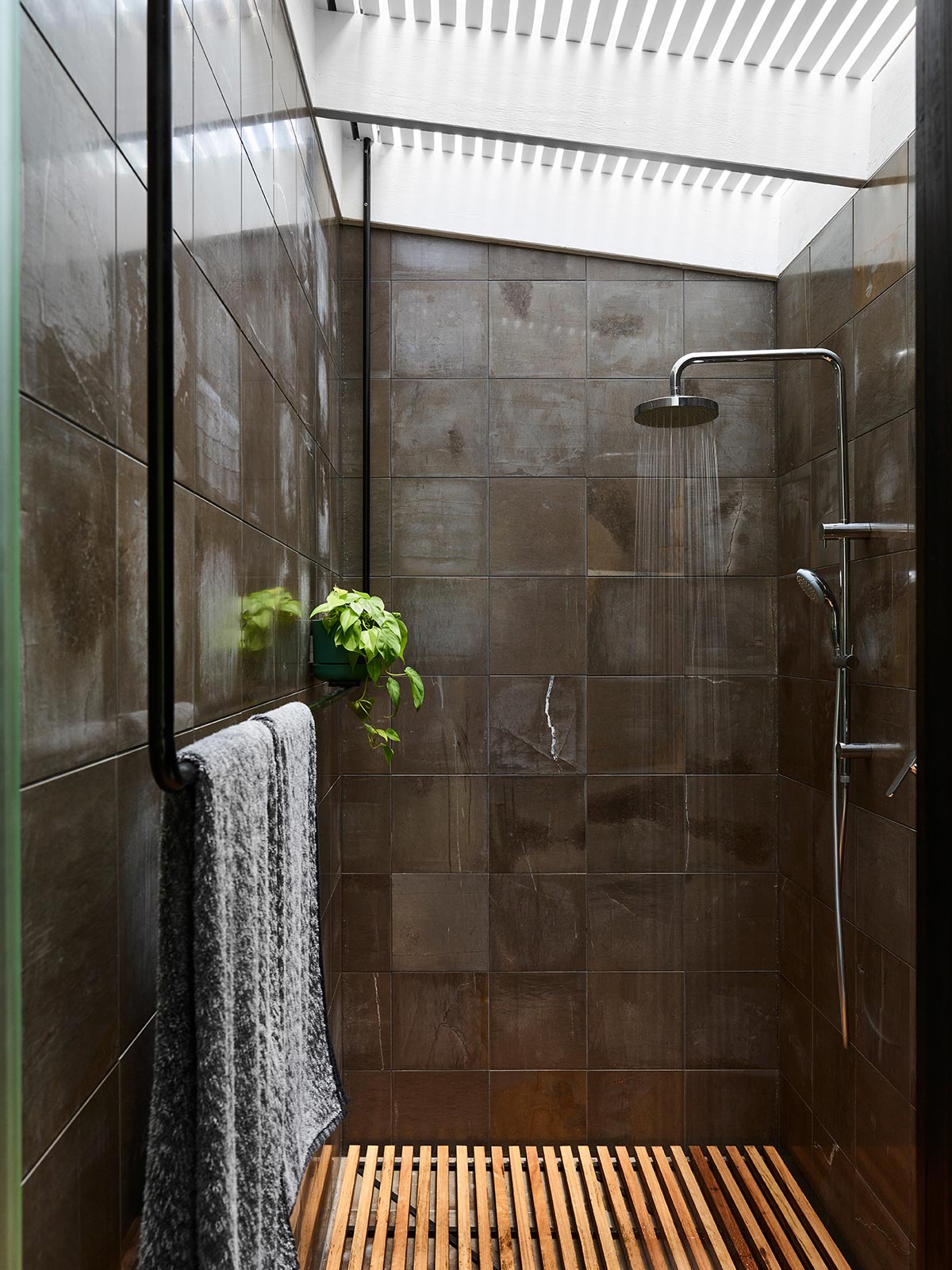 You will see consistency all throughout the house. Even the shower is adorned with indoor tropical plants, which are seen in most spaces in and out of the glass house. And aside from tall windows in the living space, this skylight in the shower also allows natural light in.
Congratulations to John Ellway on his recent achievement in the  2018 Houses Award nomination for the Terrarium House. A good way to welcome the next half of the year!