Beautifully nestled in the sprawling hills of Googong, 30-minute away from Canberra's centre, the Swan House designed by Collins Pennington Architects is a family retreat that flawlessly engages its surroundings. The brief was to design a modest, contemporary home that marries the beauty of the rural landscape, one that emphasised the connection to open space and the land. This house had been built with a family retreat house in mind, with all effort and expense focused on the quality and purity of space. Join us for a tour…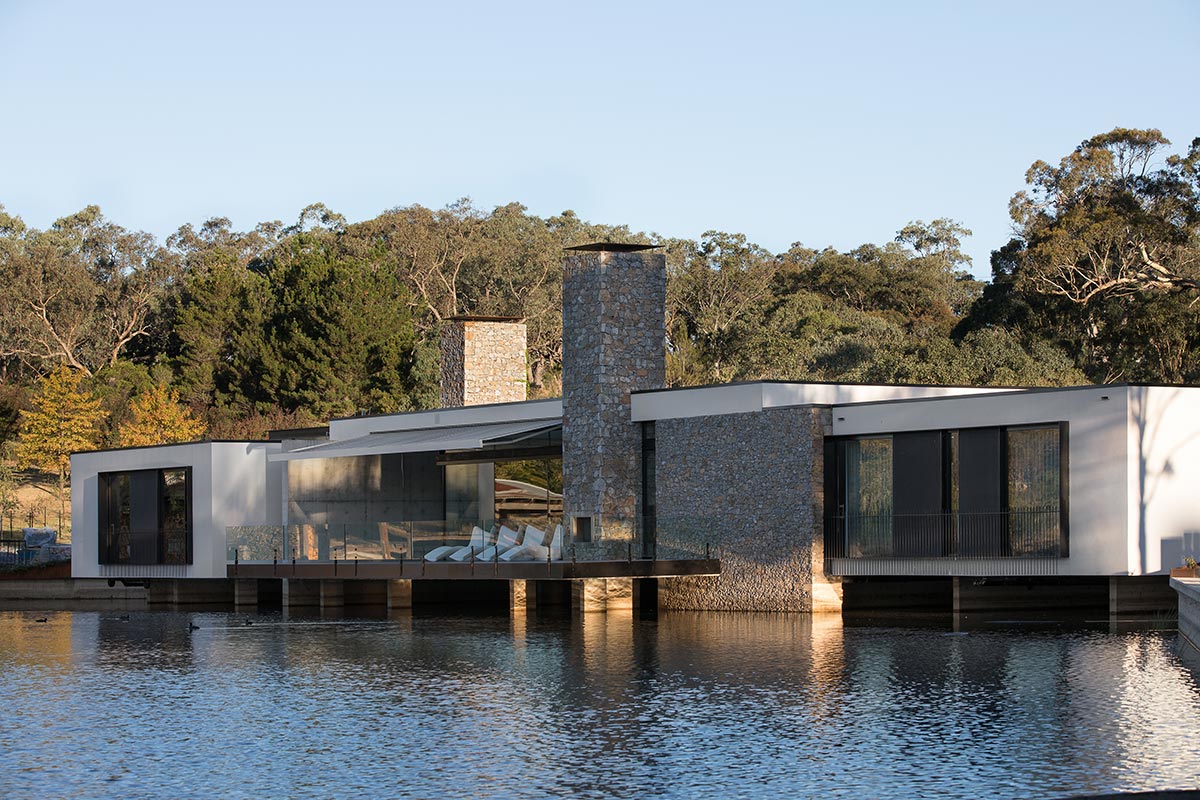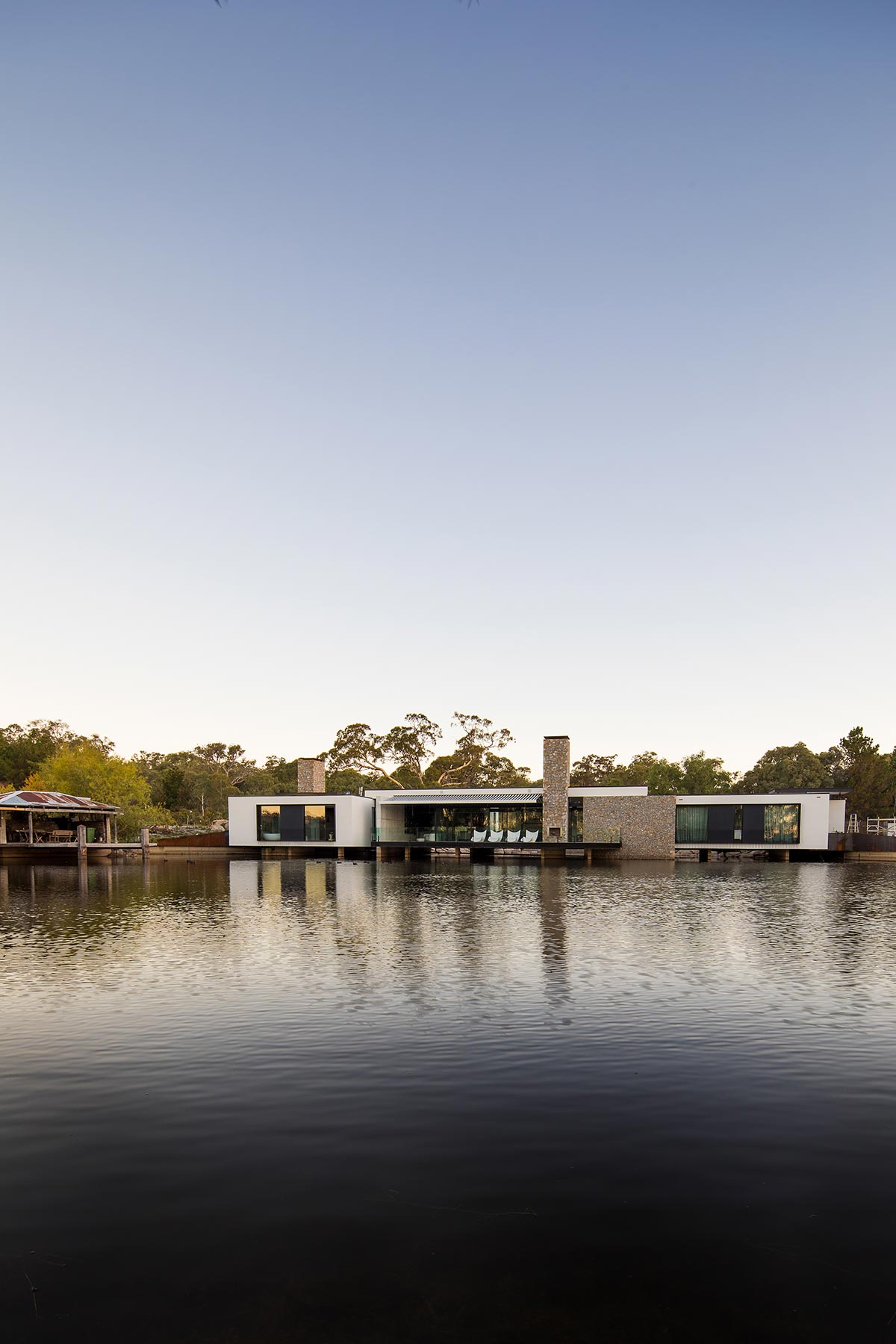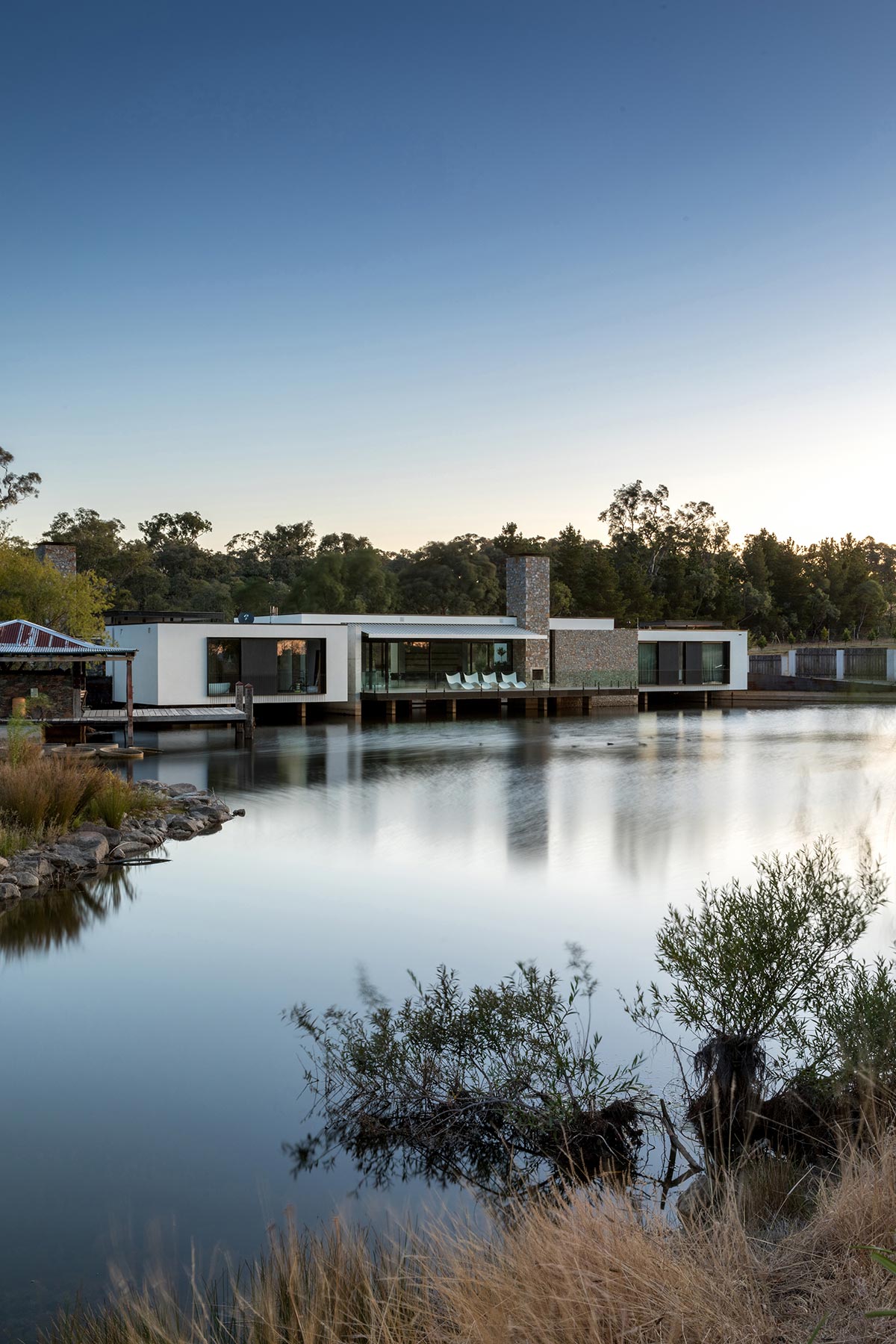 "The property is on Swan Drive, an aptly named street as bird-life is plentiful in the area: black swans, ducks, swallows all in permanent residence. By chance on the first site visit in 2012, the retention dam on the property was flooded after recent heavy rain. This larger body of water roughly divided the site, and became an integral part of the design concept – sparking an idea that would lead to a truly modern piece of architecture." – Collins Pennington Architects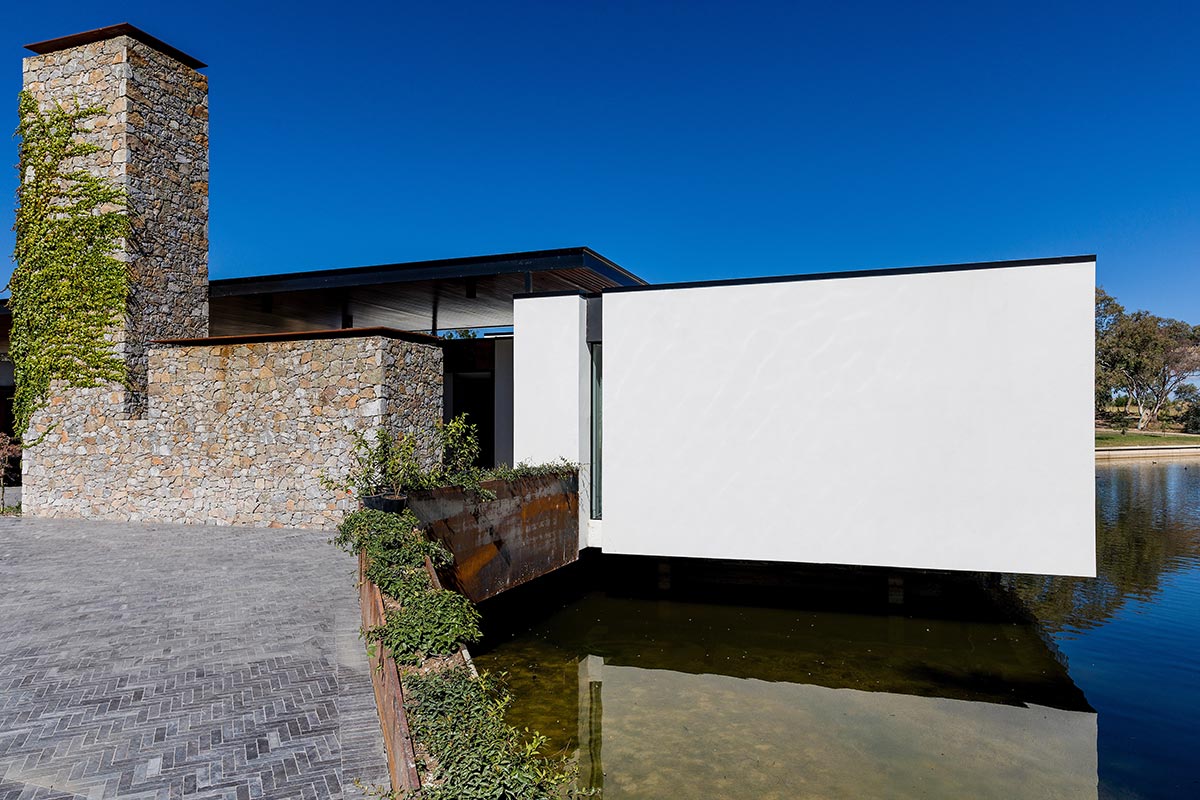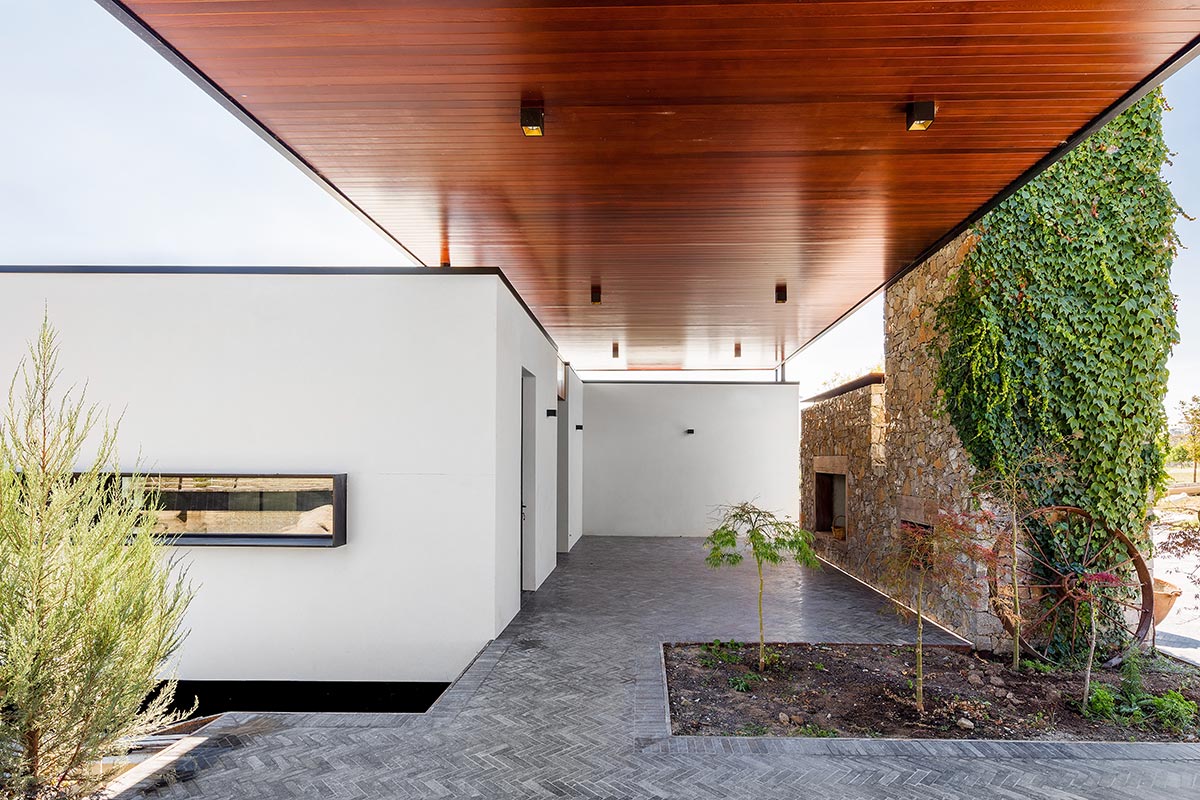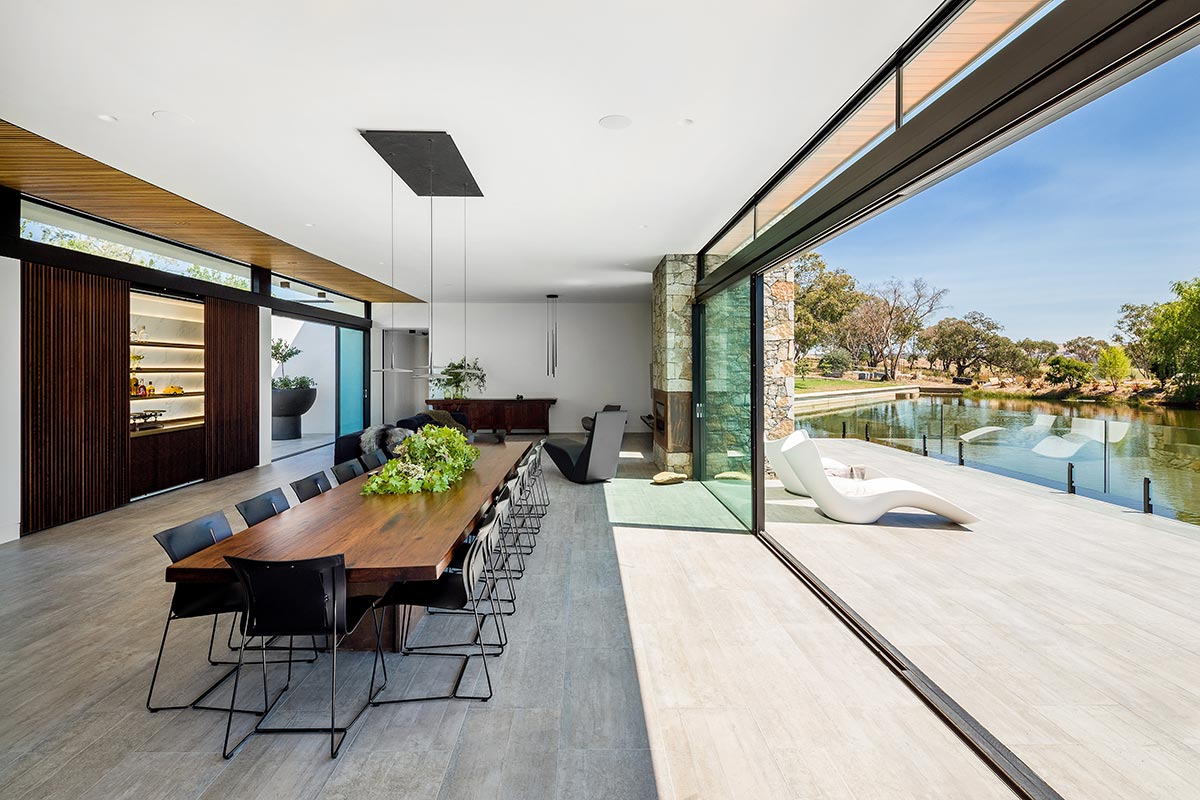 The owners of the home approached Collins Pennington Architects director, Andrew Collins with a very interesting note – they have champagne taste on a tap-water budget. The firm is known for clean and timeless architecture, so Andrew and the team took the project in stride and started conceptualising. The idea is to elongate the house and use it as a bridge connecting two previously isolated sections of landscape, and extend the structure to give the impression that it is floating on water.
Having a form-working company, the clients opted to reuse waste materials from their projects and utilise it on the house. This included unlimited concrete, local stone boulders, and old plate steel form liners. This takes repurposing to a new level, further accentuating the already developed sustainability plan for the build.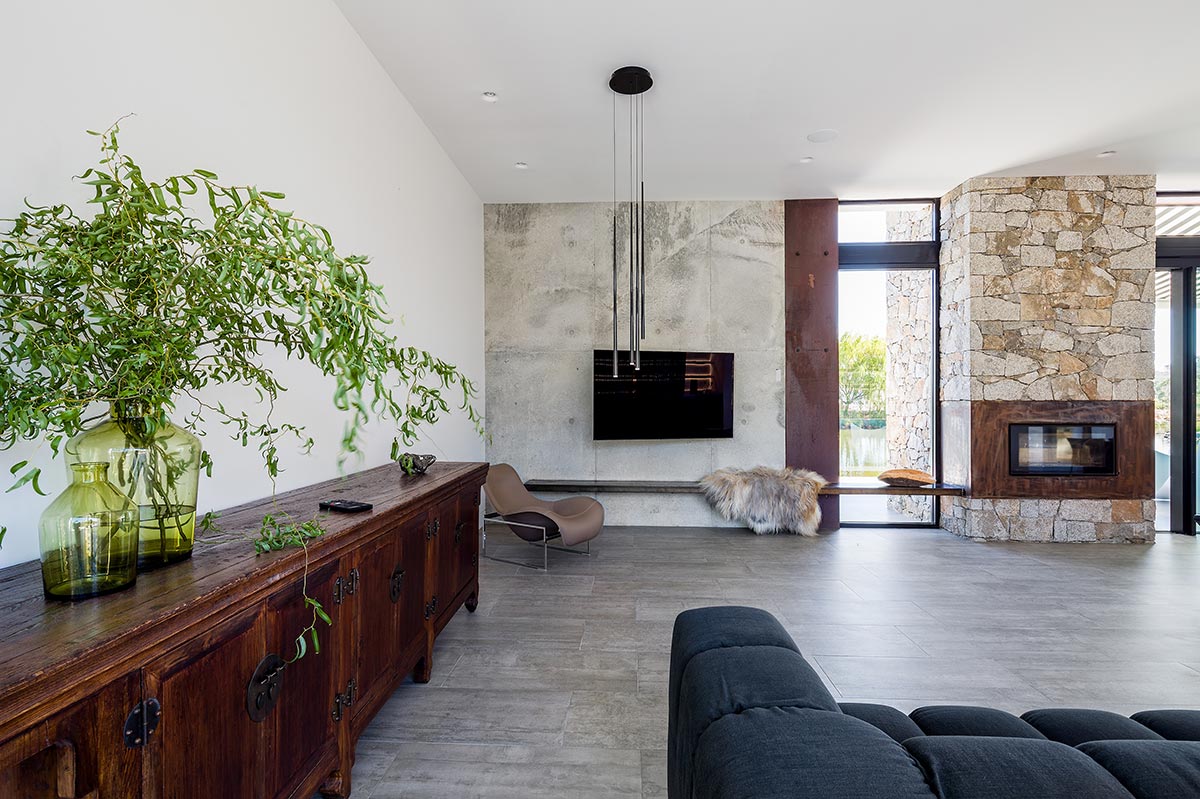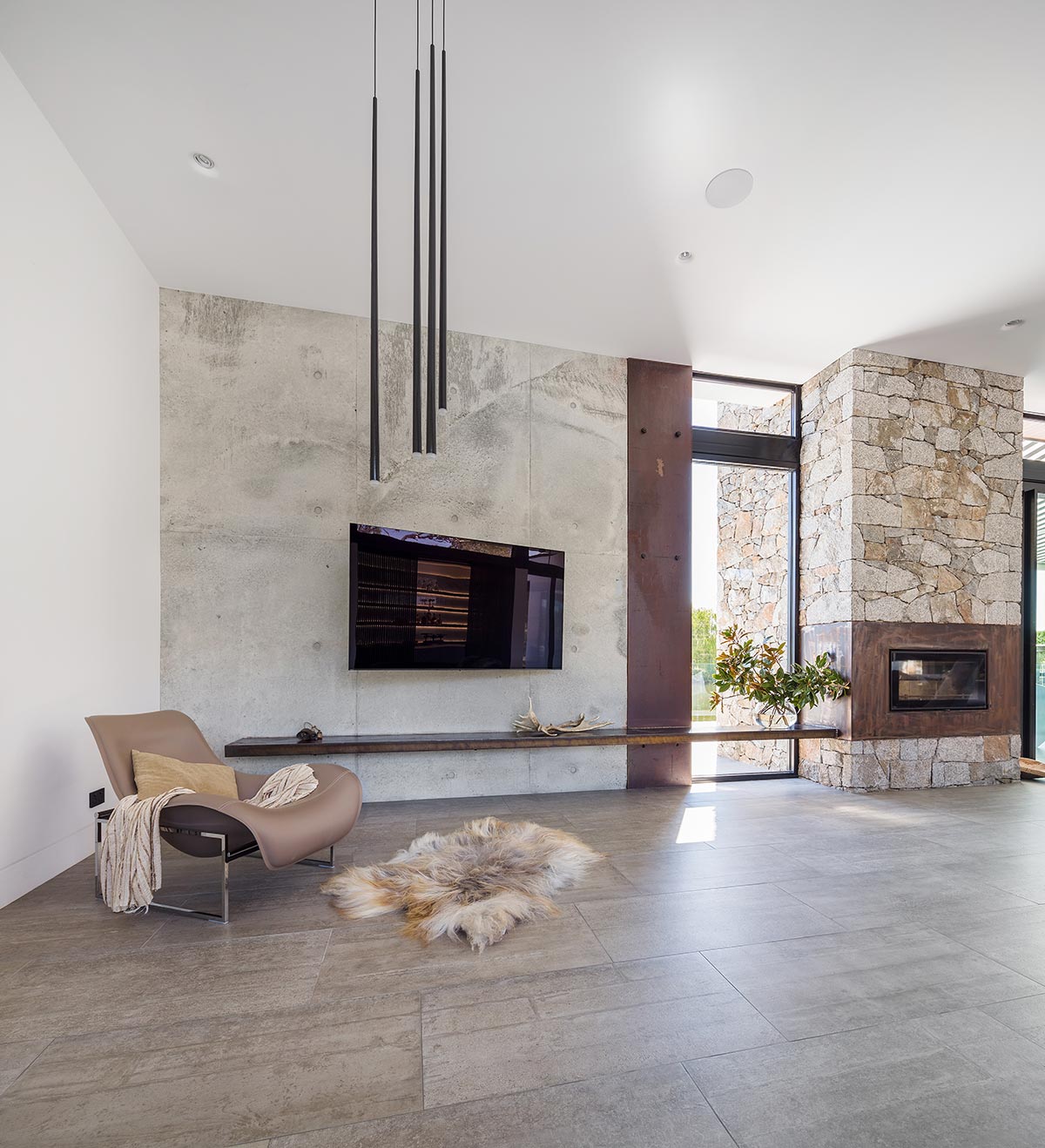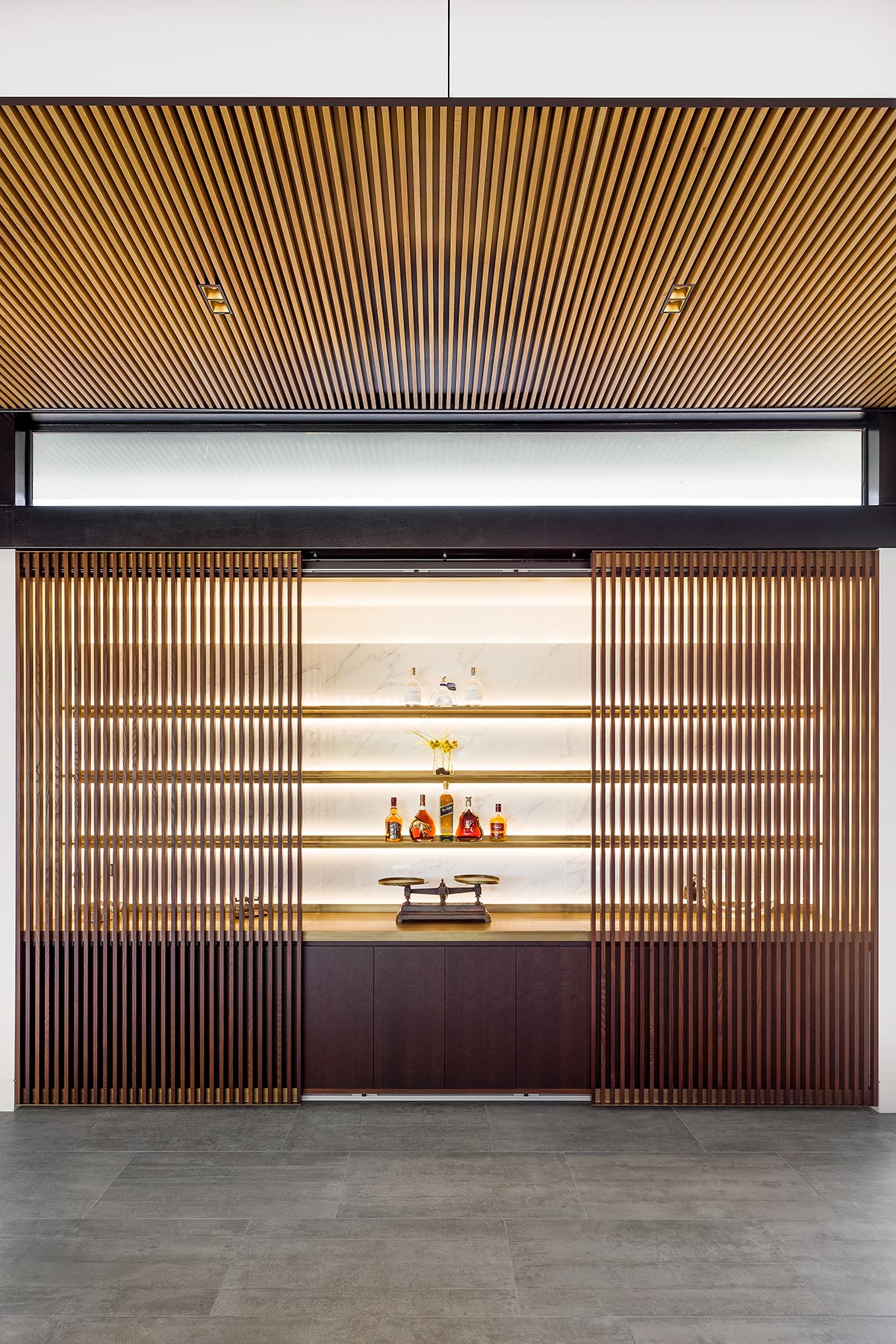 "While the house contains three bedrooms, the primary focus was the entertaining hub. The long, low form created by bridging the water, and the glazed links between the elements, give the living and dining room a focus and importance. Sitting gracefully atop the dam, the entertaining spaces are contrasted with exaggerated vertical elements: the chimneys to the outdoor fireplaces." – Collins Pennington Architects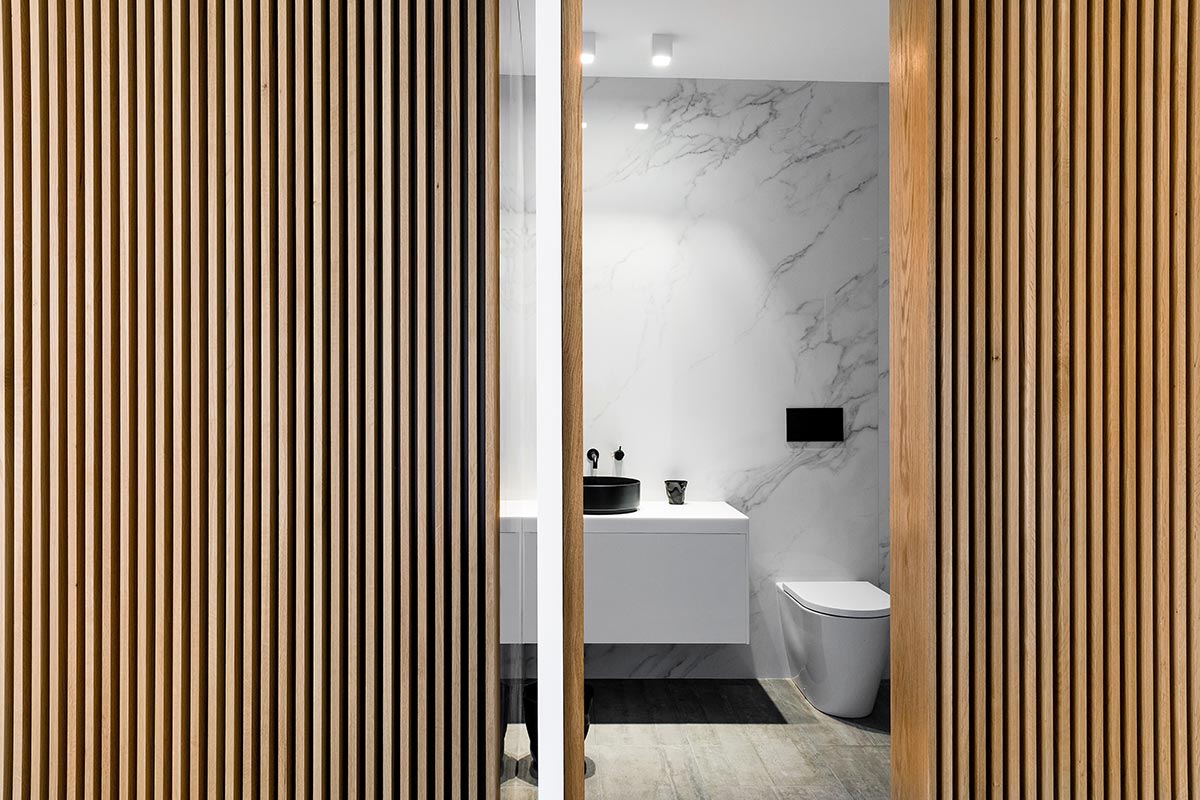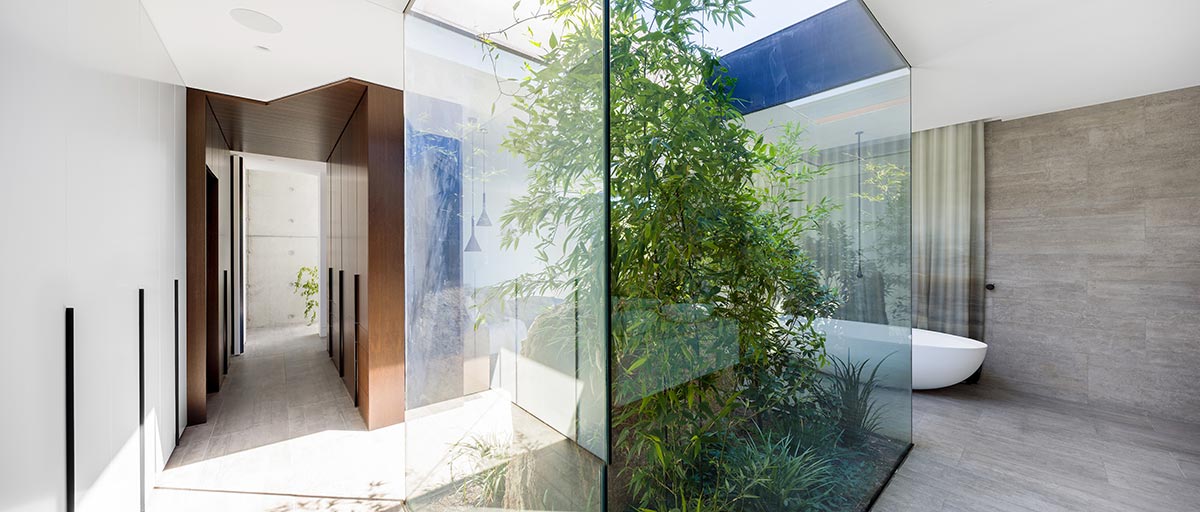 A home which could be both a spot for entertaining and a private family retreat? Absolutely. Kudos to the team at Collins Pennington Architects!
House Project: Swan House
Architect: Collins Pennington Architects
Location: Googong, Australia
Type: New Build
Photographer: Stefan Postles of Chalk Studio