Designed for a young family of surfers who enjoys an active beach lifestyle, the Sunshine Beach House by Teeland Architects is a contemporary home inspired by the sun, surf, sand and waves. The client's brief was for a family beach house that had living areas on ground level opening onto garden and pool and bedrooms on the upper level, which will allow the family to move seamlessly from house to garden, pool to the beach, and back again. Let's take a closer look…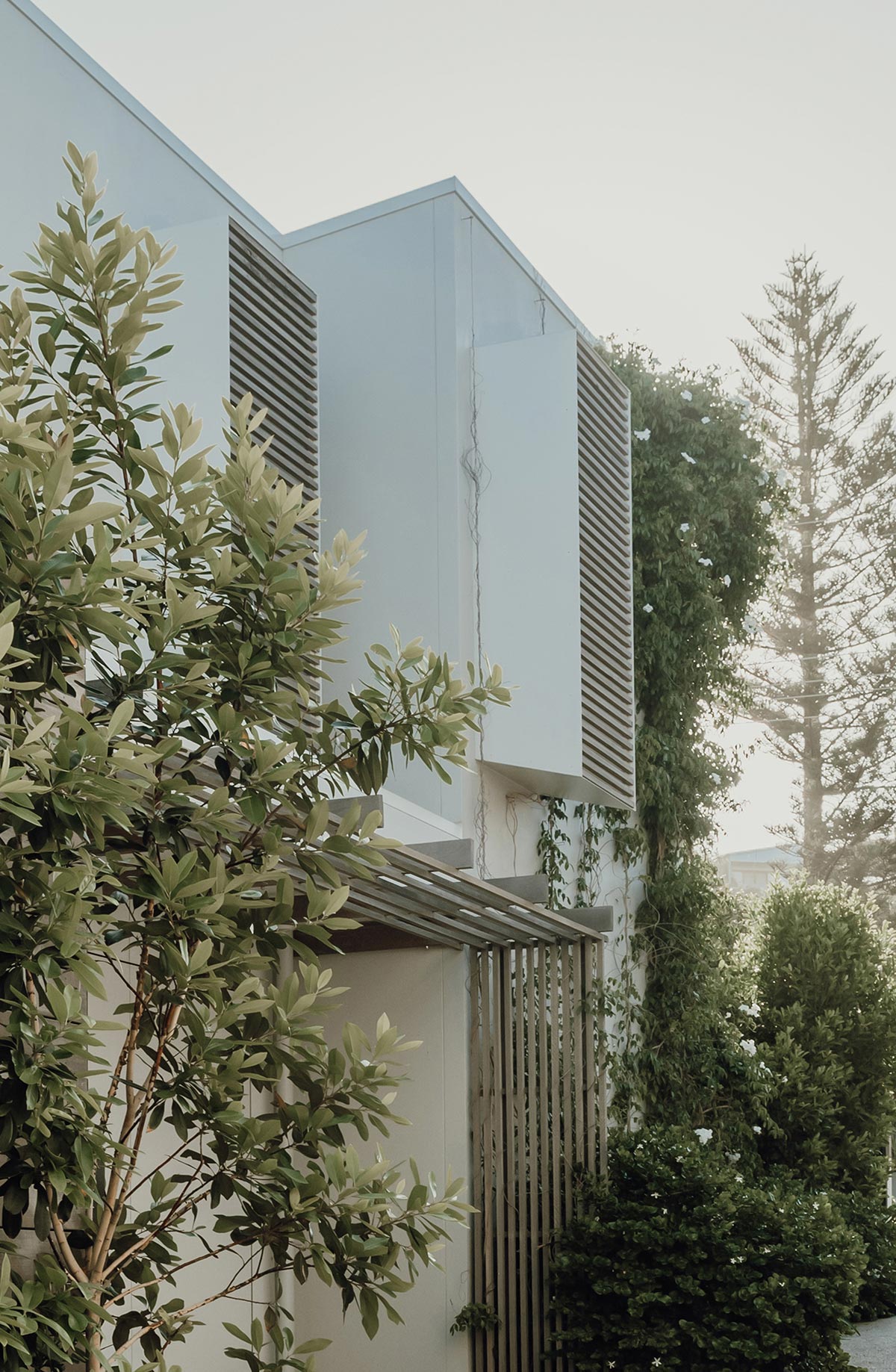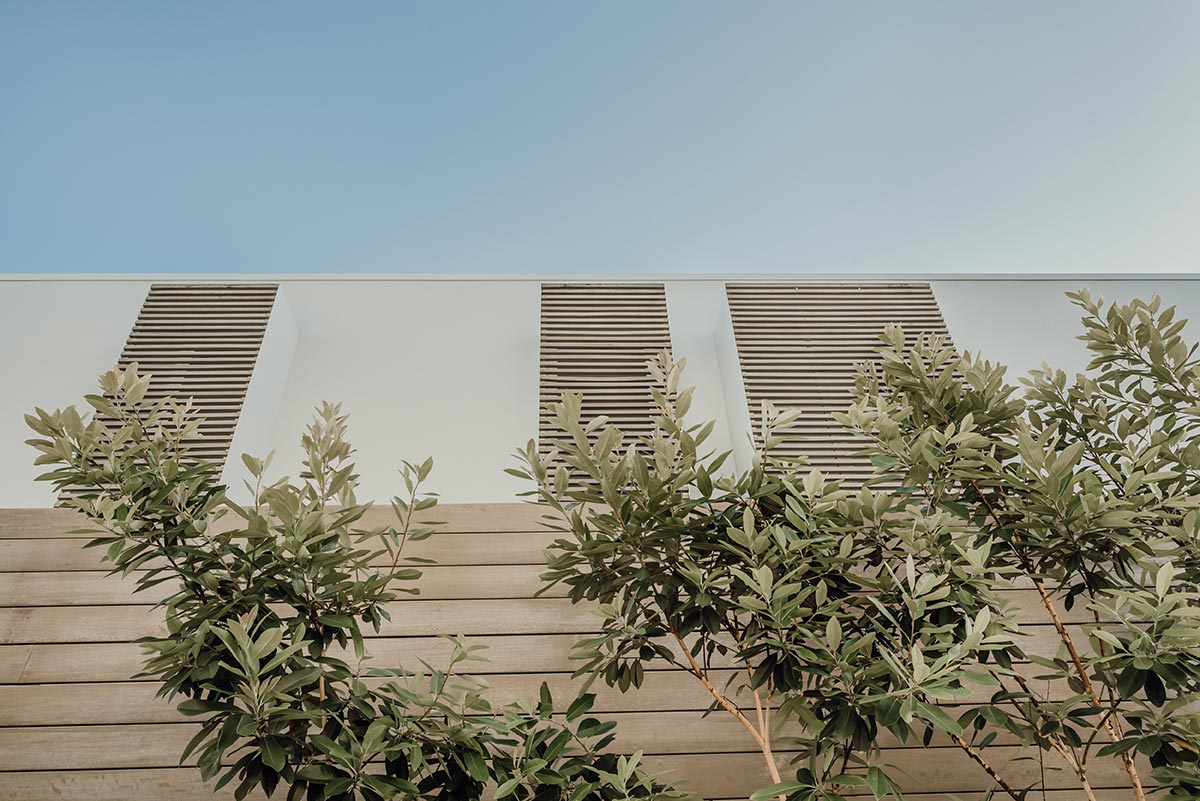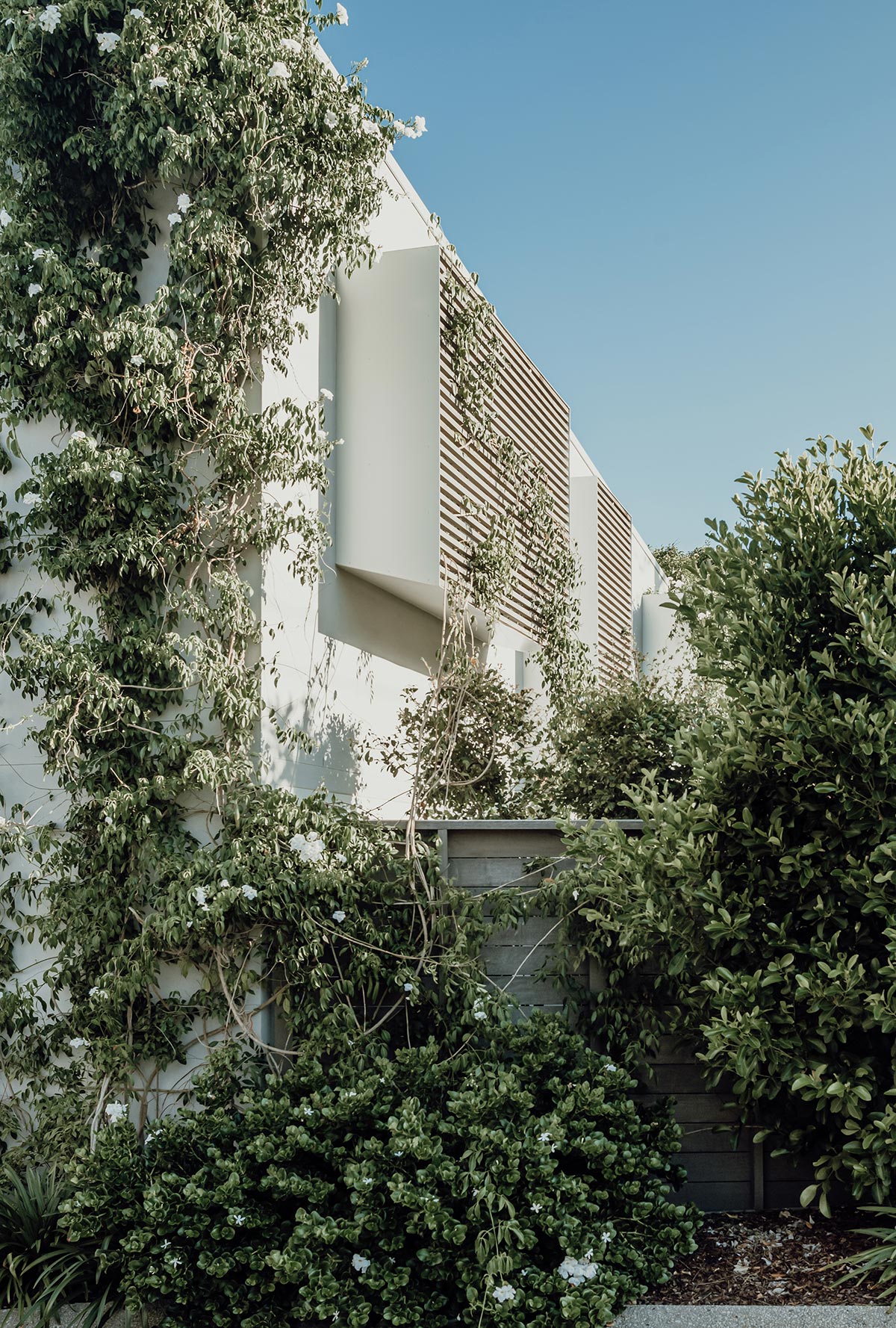 "We worked on the assumption that in future there would be new houses built all around our clients property, however, we could preserve our clients amenity by focusing their views into their own garden and provide privacy screening for the bedrooms and bathrooms on the upper level. The new subtropical gardens we created could add natural landscape character to the street" – Teeland Architects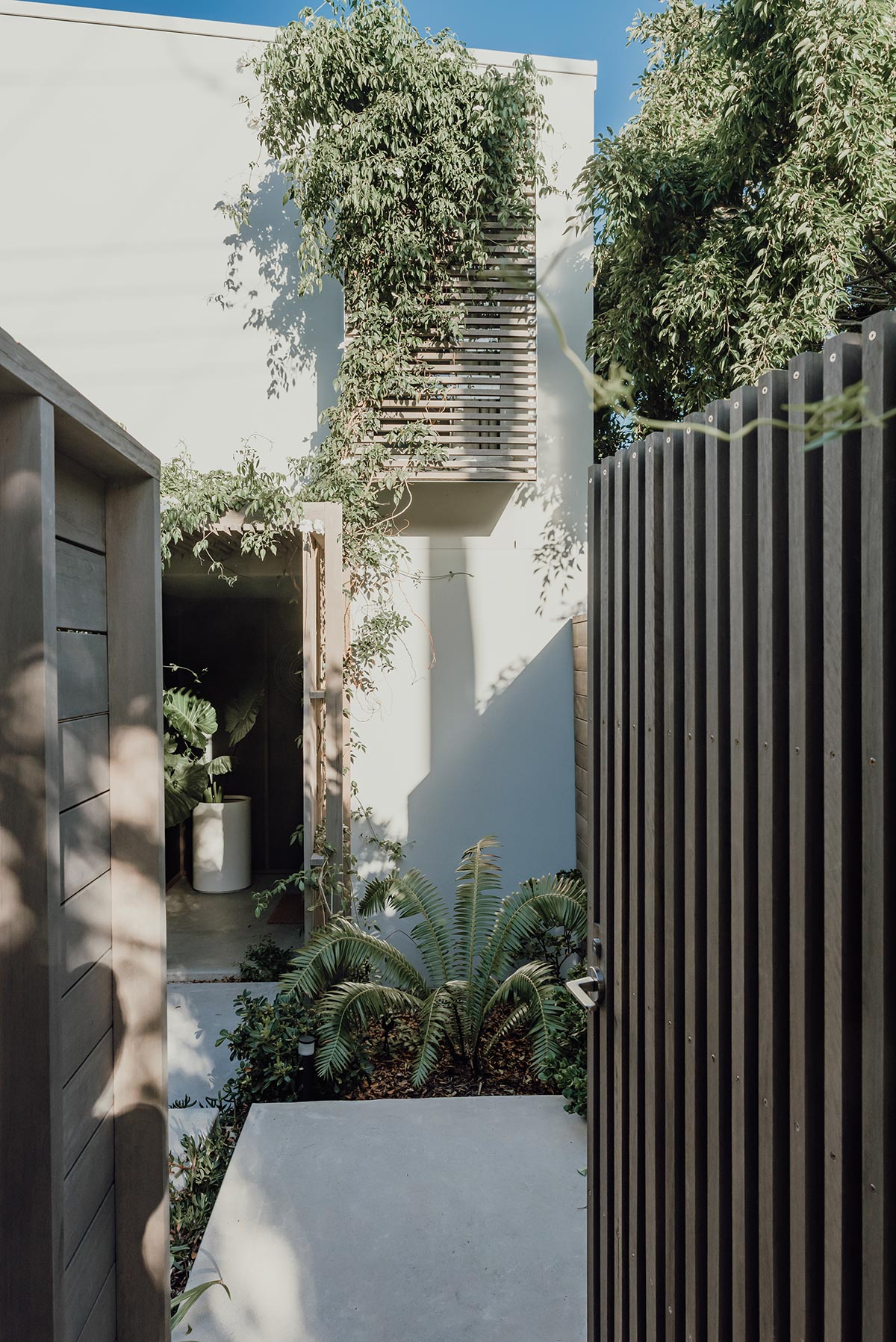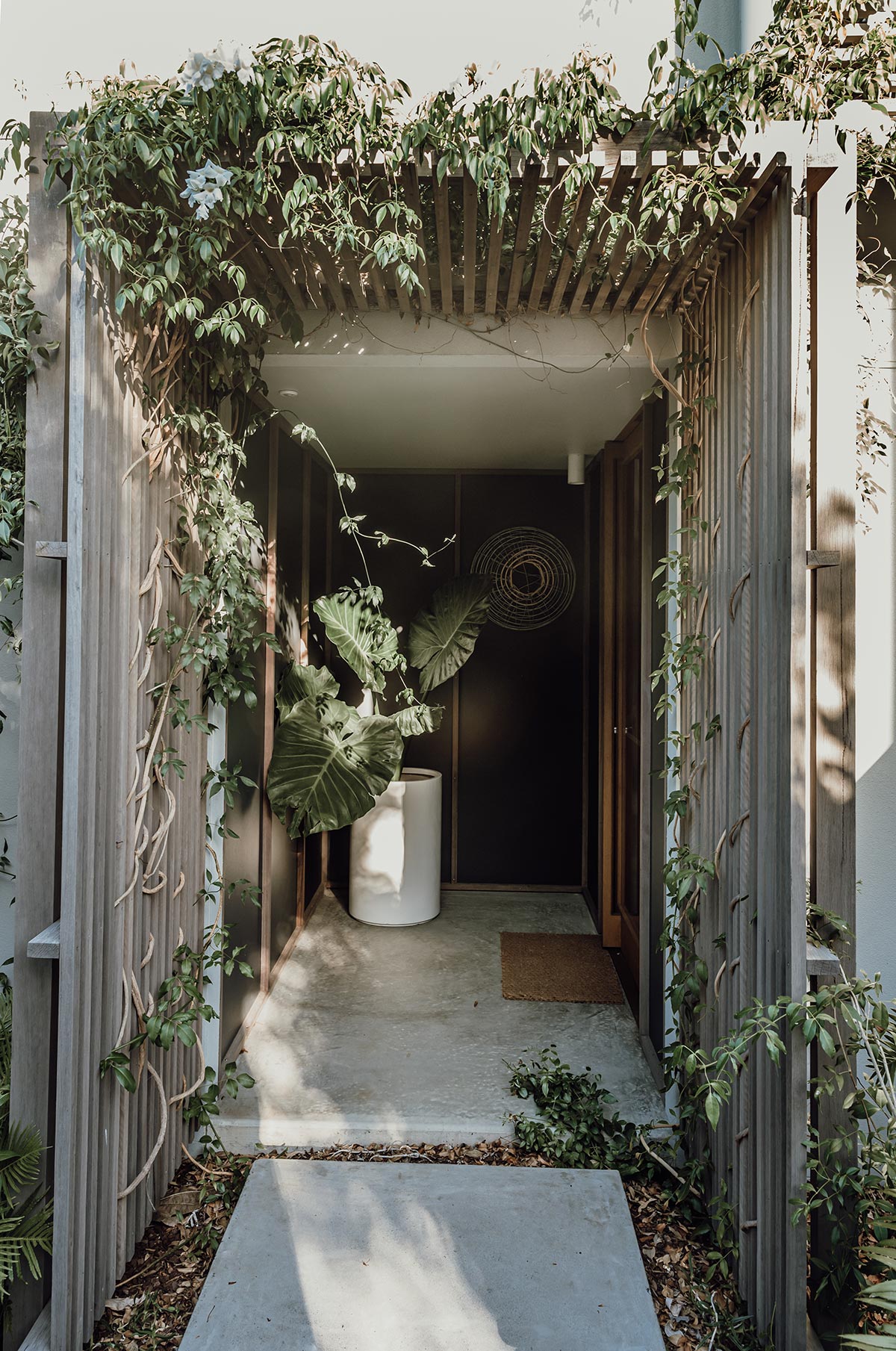 Local hardwood and white sand cement are used in a refined material palette that represents the character of the local beach area and coastal landscape. On a practical level, the materials used are durable enough to withstand sand, salt, and water from the ocean. To provide protection from the hot sun and summer rains, contemporary interpretations of traditional Queenslander metal window hoods and hardwood screens have been used.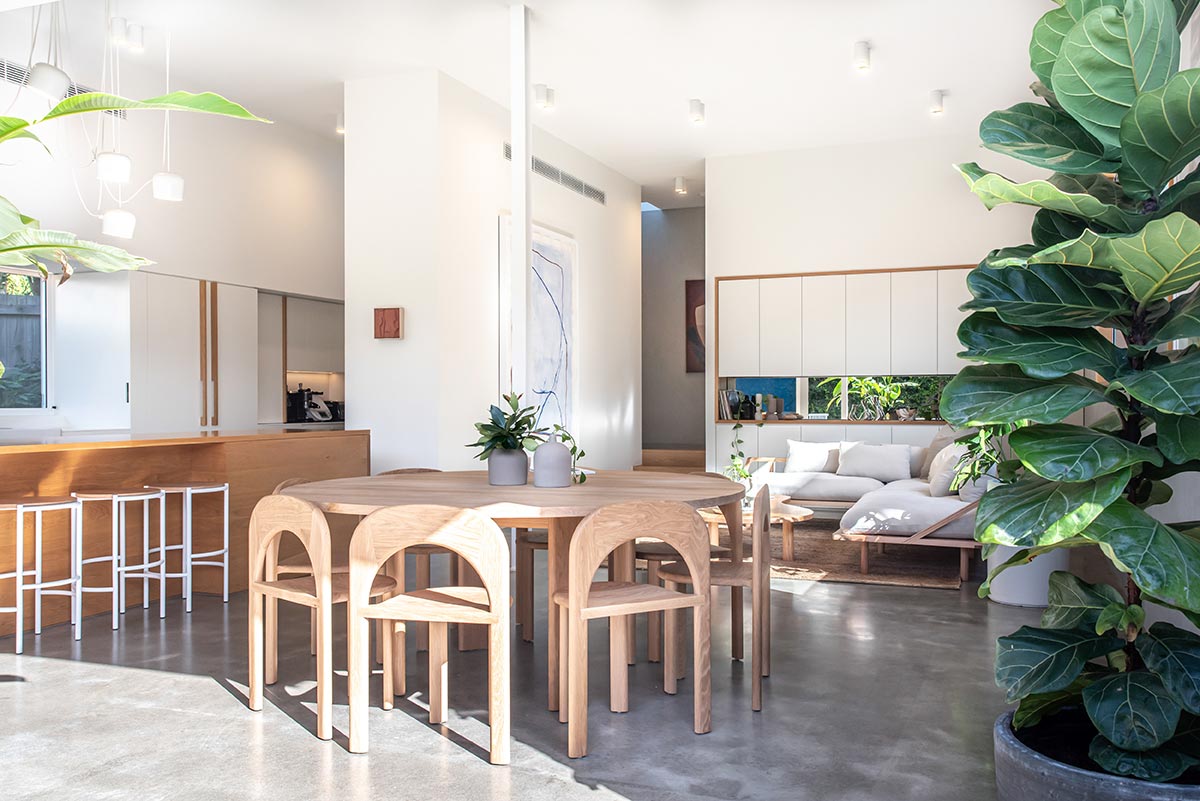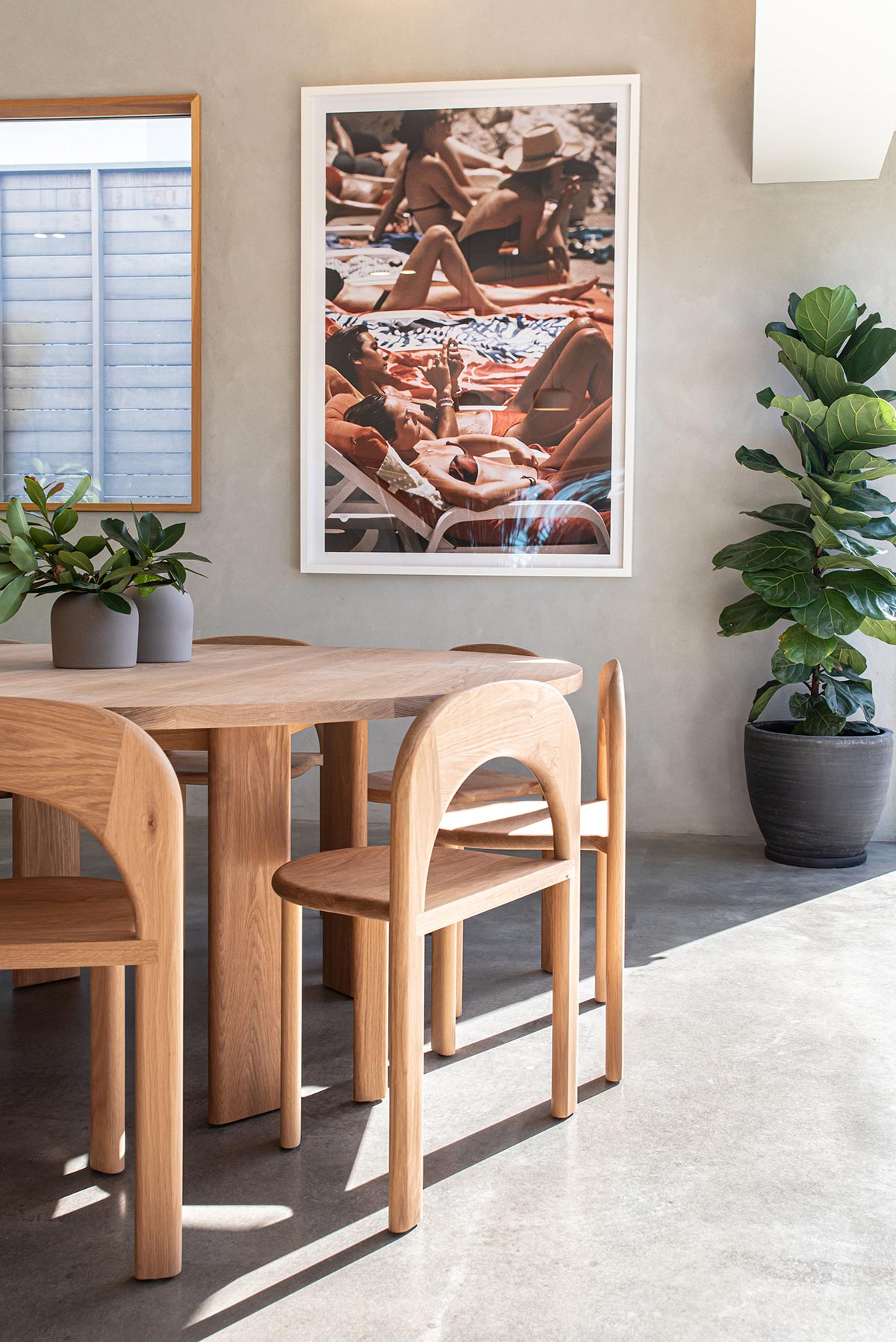 To maximize the perception of space, light, and shadow, the team used a refined palette of materials. Beach houses must be able to withstand the elements. As a result, they constructed houses out of sturdy materials that need little maintenance.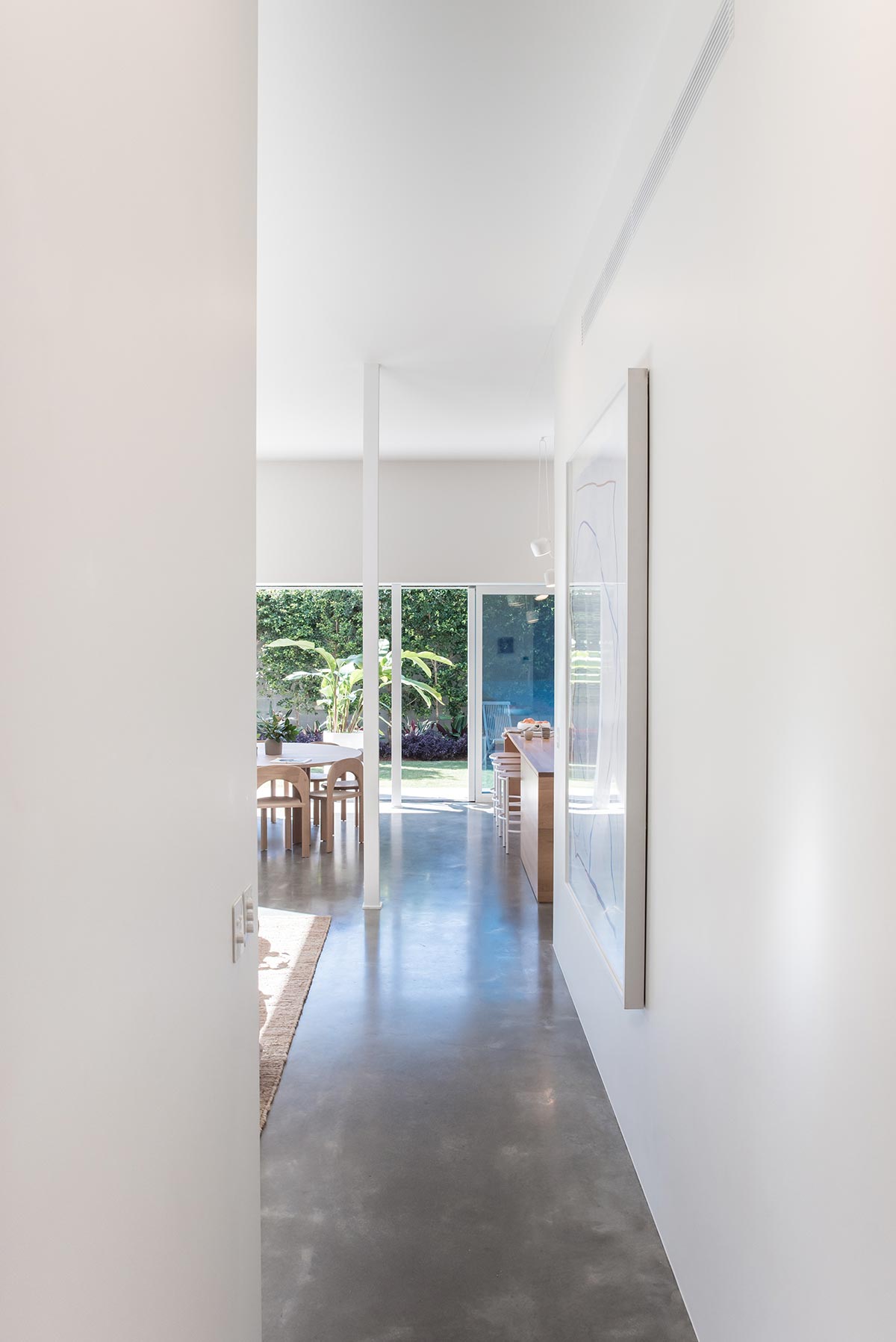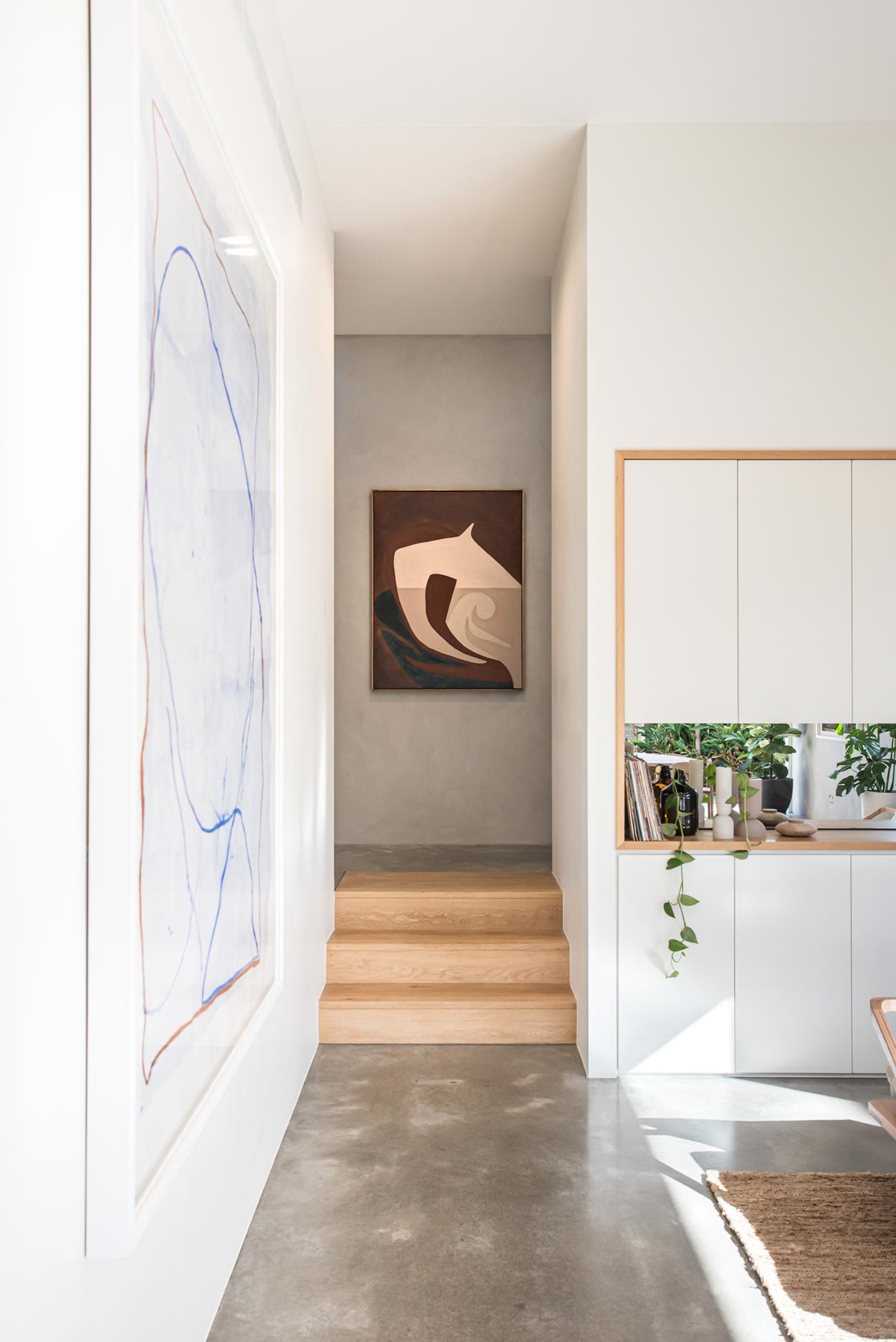 "We design buildings to let the winter sun in and keep the summer sun out, so the house is naturally cool in summer and warm in winter. We use natural light, ventilation, generate solar power and collect rainwater for this house. We also place a strong emphasis on integrating native landscape into our architecture to contribute to biodiversity and native fauna habitat." – Teeland Architects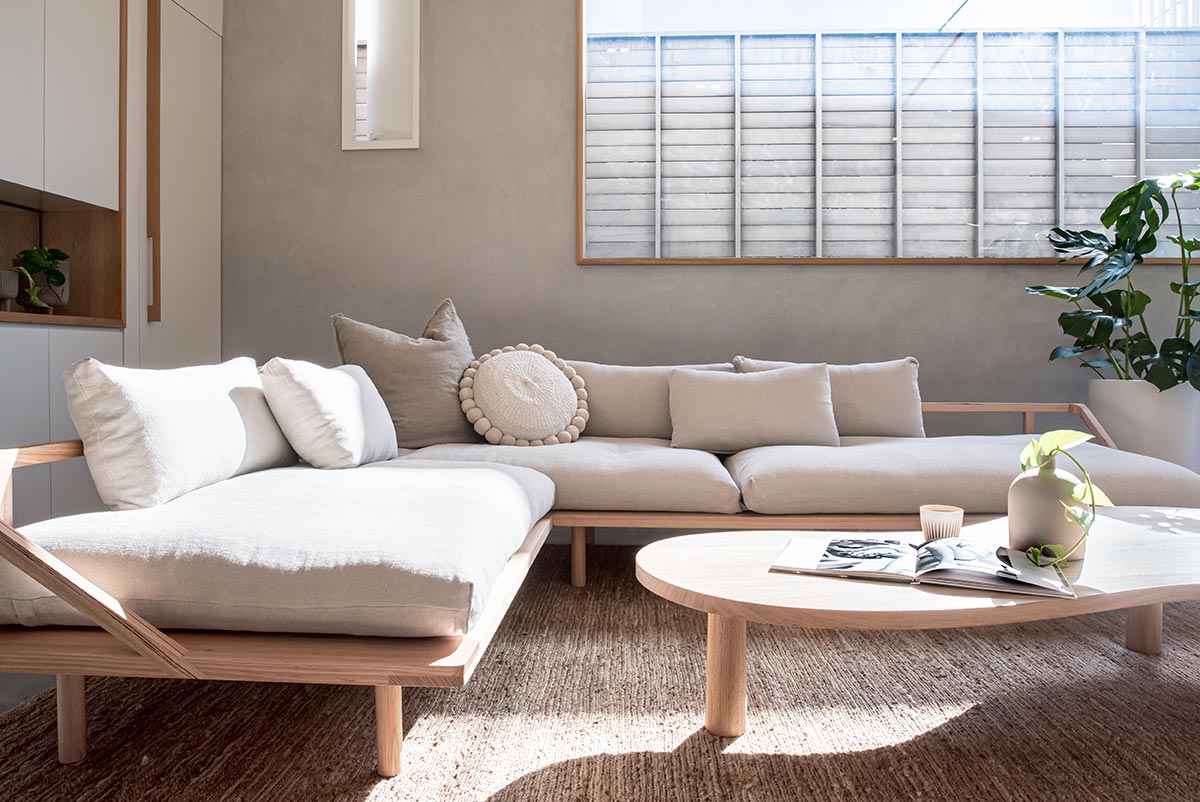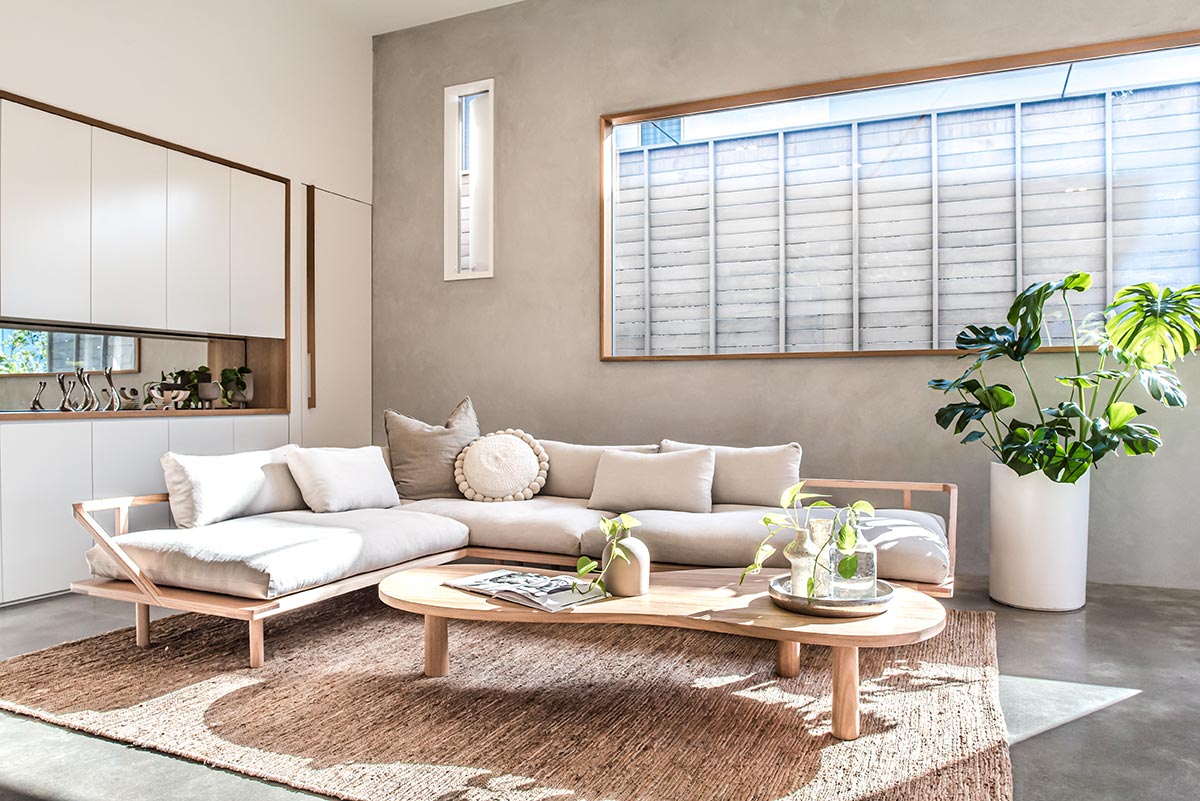 The design of Sunshine Beach House by Teeland Architects echoes the delightful balance of repetition and variation found in the waves and sand dunes. The elegance in these natural elements has been beautifully portrayed in all spaces, providing a one of a kind family home for its inhabitants.
Project: Sunshine Beach House
Architect: Teeland Architects
Location: Noosa, Australia
Type: New Build
Photography: Emma Bourne