Summer is coming, should we put a pool in? Usually a question between at least two people with differing opinions. Sometimes a conversation between many more, parents, kids, architects, builders, mates…
You know the old saying, what's better than owning a boat? Having a mate with a boat. Just like a boat, with a pool, there are not only big upfront costs but also ongoing costs and lots of hands-on maintenance to keep it all in good shape and safe for everyone to enjoy. Everyone's got that one mate who at the end of an epic day fishing say's 'thanks for having me', jumps in his car with half the day's catch, and doesn't offer to even hose down the boat. Same with a pool, there needs to be some consideration around who's going to look after it as we know everyone is going to put their hand up to enjoy it on a 30 degree Aussie summer's day.
Is it worth it? What's even the process we need to go through to see if we can fit one in? How long will it take and what's it going to cost? This is the current conversation I'm currently having with everyone involved in our next big project (something big you will hear more about soon).
Like renovating or building you can spend as little or as much as you want on a pool, there are plenty of off the shelf or drop-in options out there for pools and spas. But if you like to customize everything then your only limit is the space and budget you have available.
If you're going to do it, might as well do it right. I've recently had the pleasure of shooting a few epic homes with new Laguna Pools out the back. Brand new builds that have created some amazing outdoor entertaining settings that have not only been functional but set to a level of design to complement their architecturally designed new homes.
I sat down with the team at Laguna Pools to ask all the questions I had about how we make the decision to put a pool in…. or not.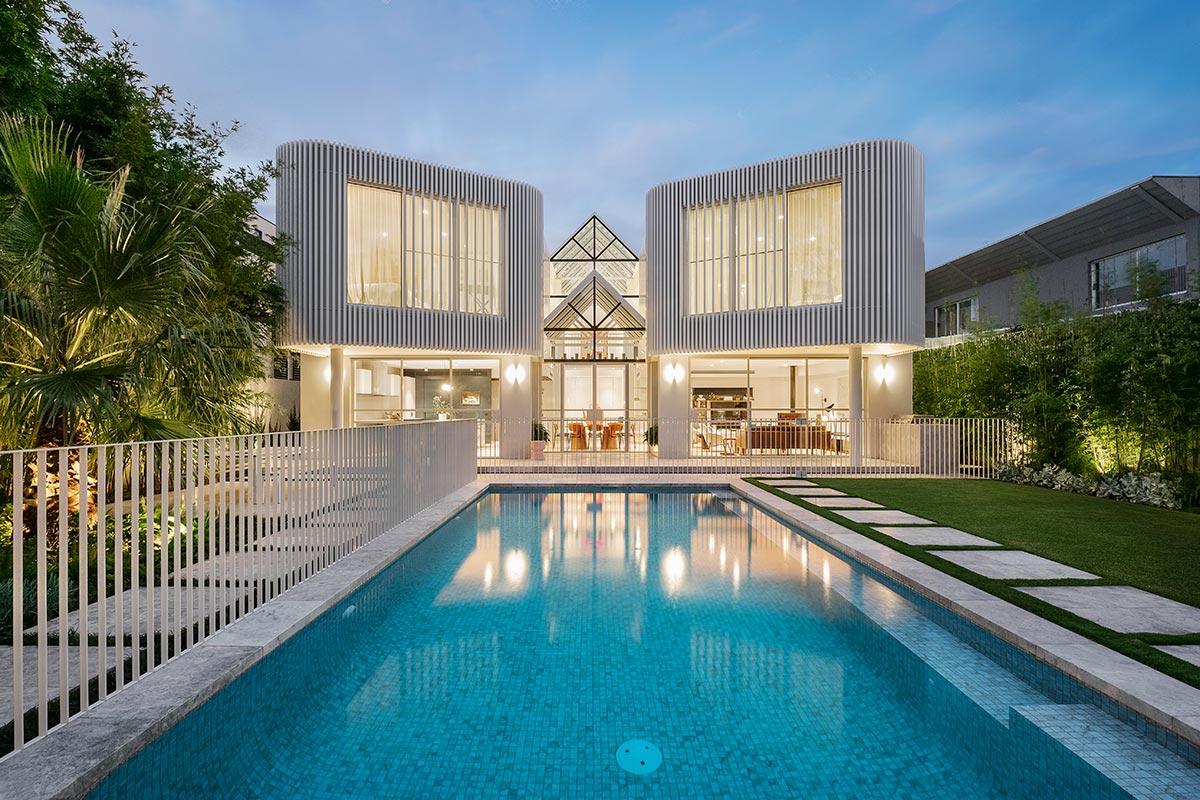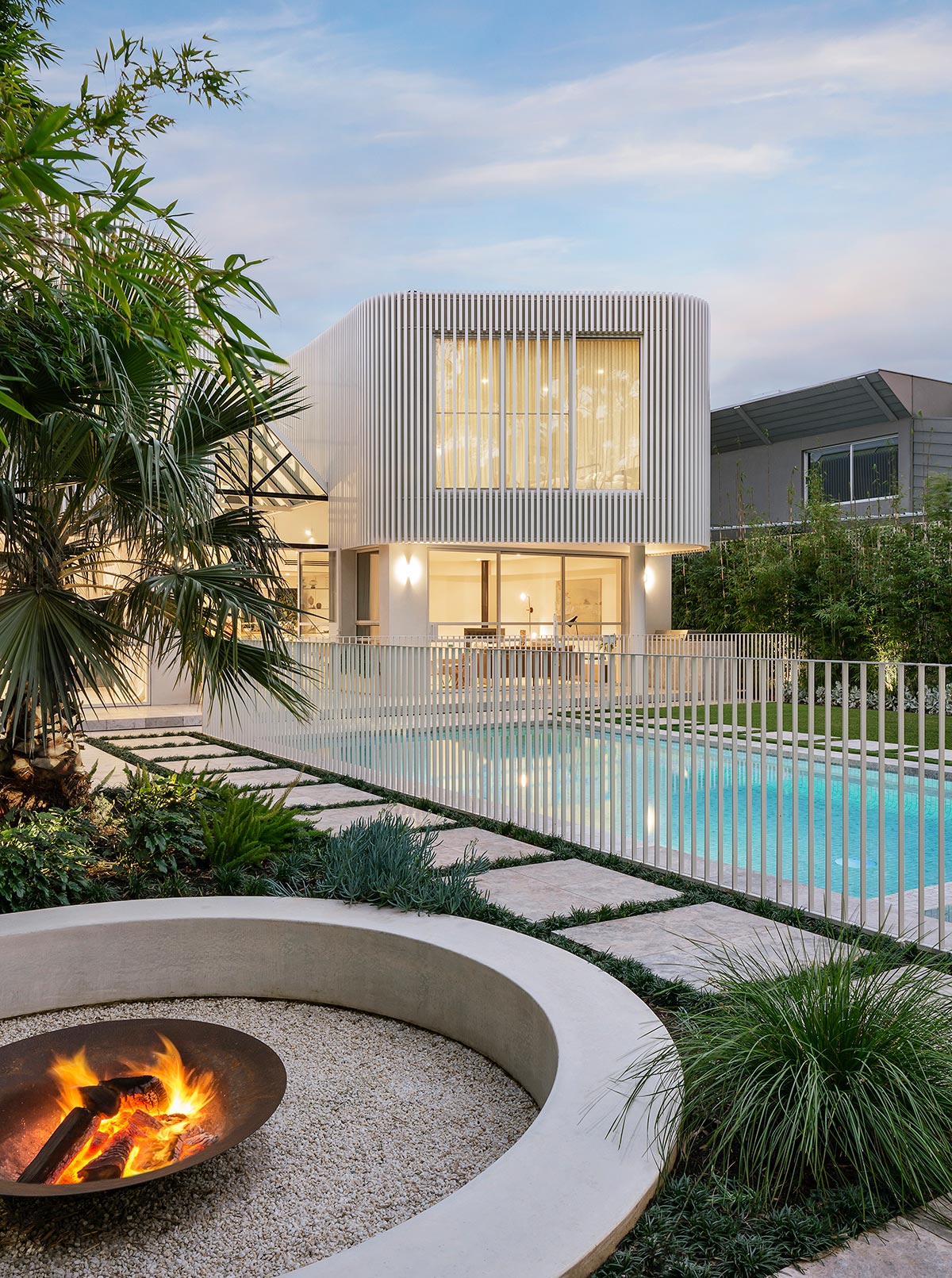 1. How long does pool planning take from start to finish? Can I still get a pool for summer?
Planning and building a customised, concrete Laguna Pool is an extremely rewarding process, we are immensely proud of the Laguna Experience™
The initial planning process can take around 4 weeks to confirm the budget and the pool design. Typically, it then takes between 4-6 weeks to obtain building and/or planning permits, which we organise for the client. Once we have the required permits, we can then commence work on site. The build can take anywhere between 12-16 weeks for a standard residential Laguna pool and perhaps longer for a more complex build.
Laguna's tip: Allowing plenty of time for a well considered pool design will ultimately achieve the best result for our clients.
2. Do you custom design all your pools? Or do you have general designs that adapt to customers and site requirements?
One of the biggest benefits of building a concrete swimming pool or spa is that they are completely customised. Whilst there are common sizes, every Laguna Pool is unique. Our designs allow for various seating options, stair configurations, water depth, and pool tiles.
Laguna Pools has delivered high-end results for many diverse and complex pool projects. We appreciate that each project is uniquely different and we are committed to providing high quality, tailor-made solutions, whatever the scope.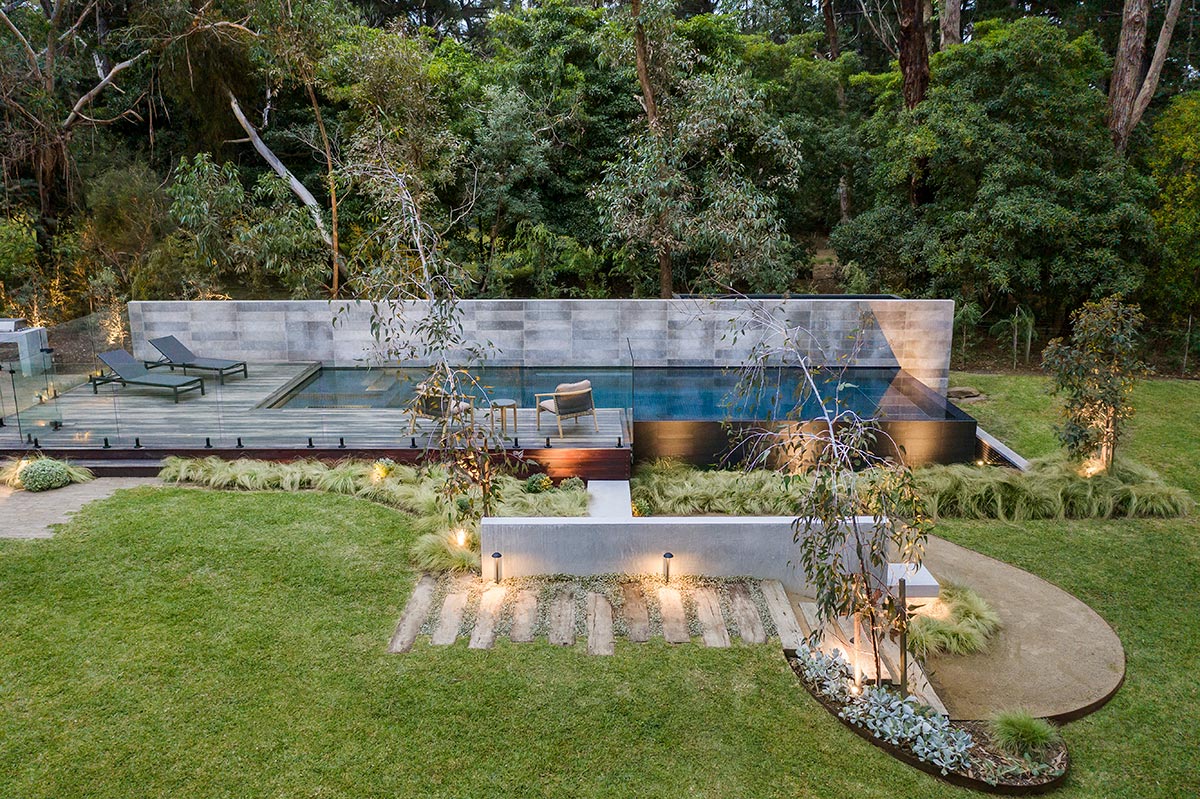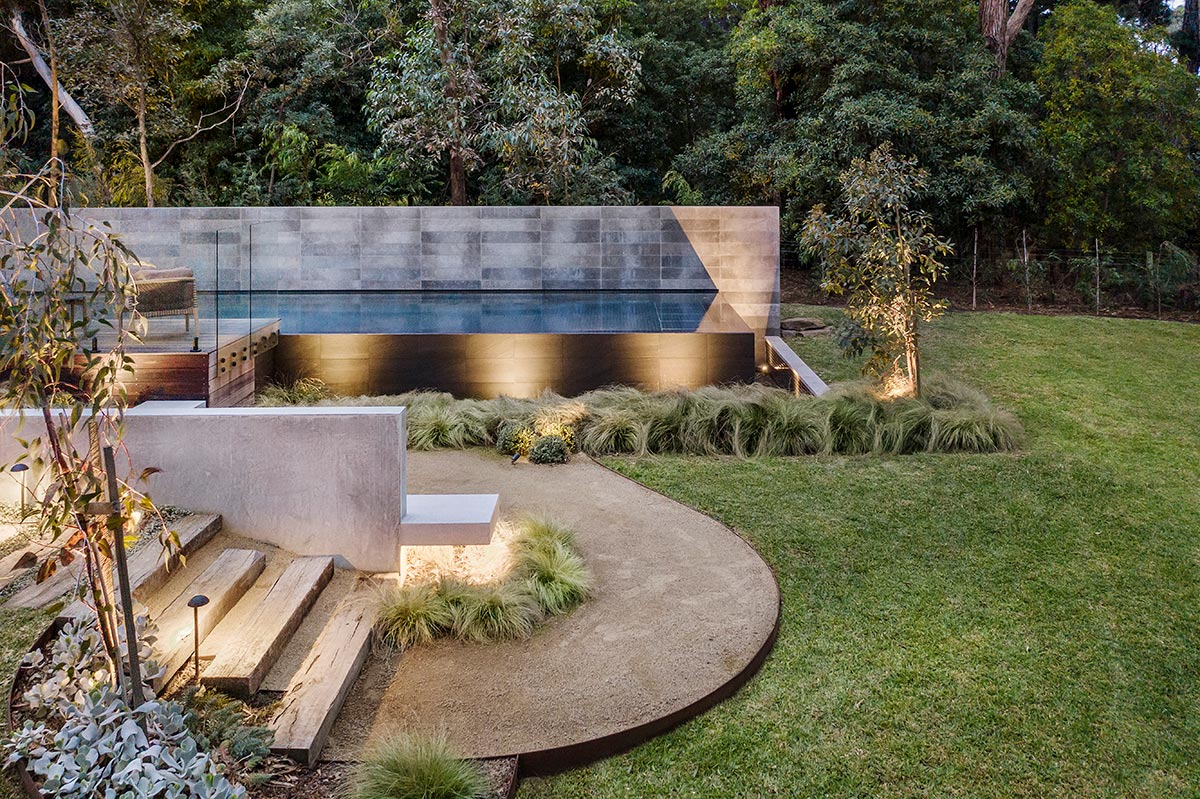 3. Is this design process something you work closely on with other parties like architects? Is an architect needed for all projects?
There are many crucial considerations such as choosing the right size, working with light, the usability of space and ensuring there is cohesion with the rest of the garden and the home. The best results are achieved when there is a close collaboration between Laguna Pools and the architect or designer.
4. What are some of the biggest challenges you have had in the pool game?
The biggest challenge for us is to the constant iteration of the Laguna Experience. We set the standard so high for ourselves to deliver an exceptional first class experience for every client, and for every project.
We enthuse one another to be our best and we aim to create a 'WOW' factor, not only in the product but also in the journey. We love to join forces with industry leaders, and we thrive on the production of cutting edge designs. Our systems are comprehensive and disciplined which enables our team members to achieve the highest standards. We enjoy the challenge of setting the highest benchmarks for ourselves, and we thrive off finding new and improved ways to enhance the Laguna Experience.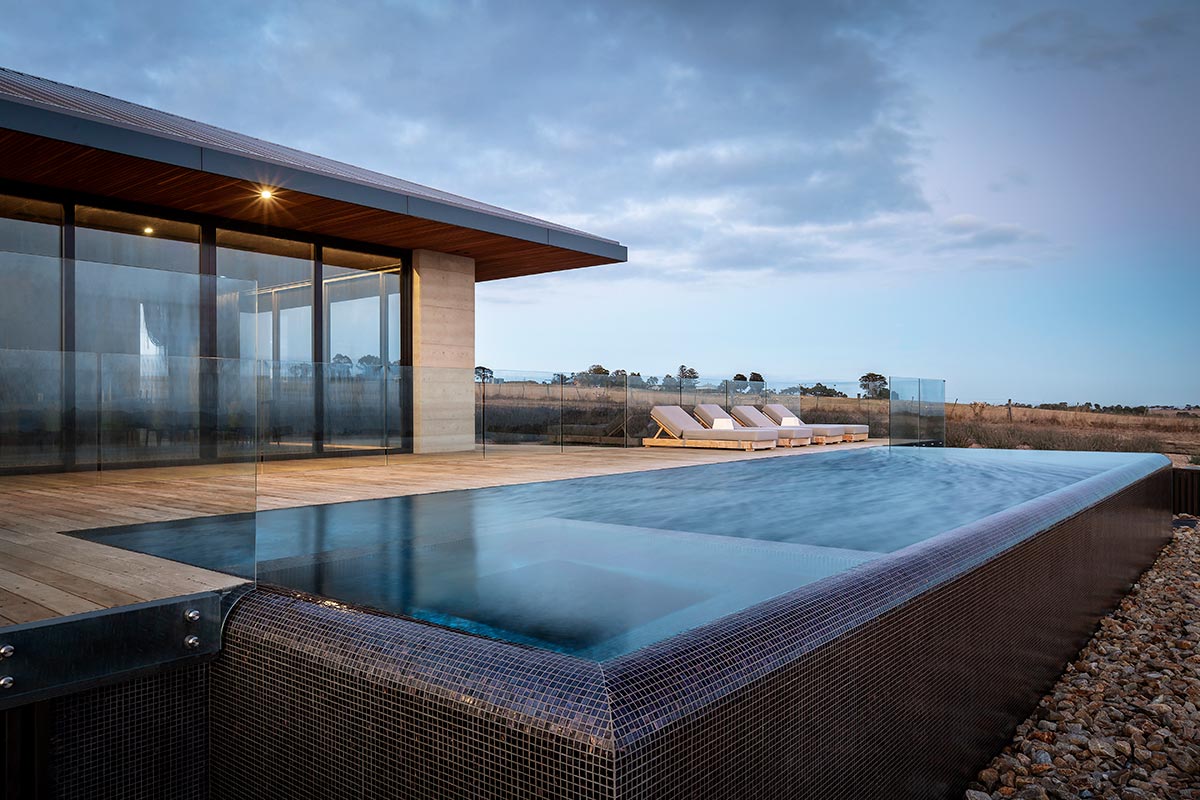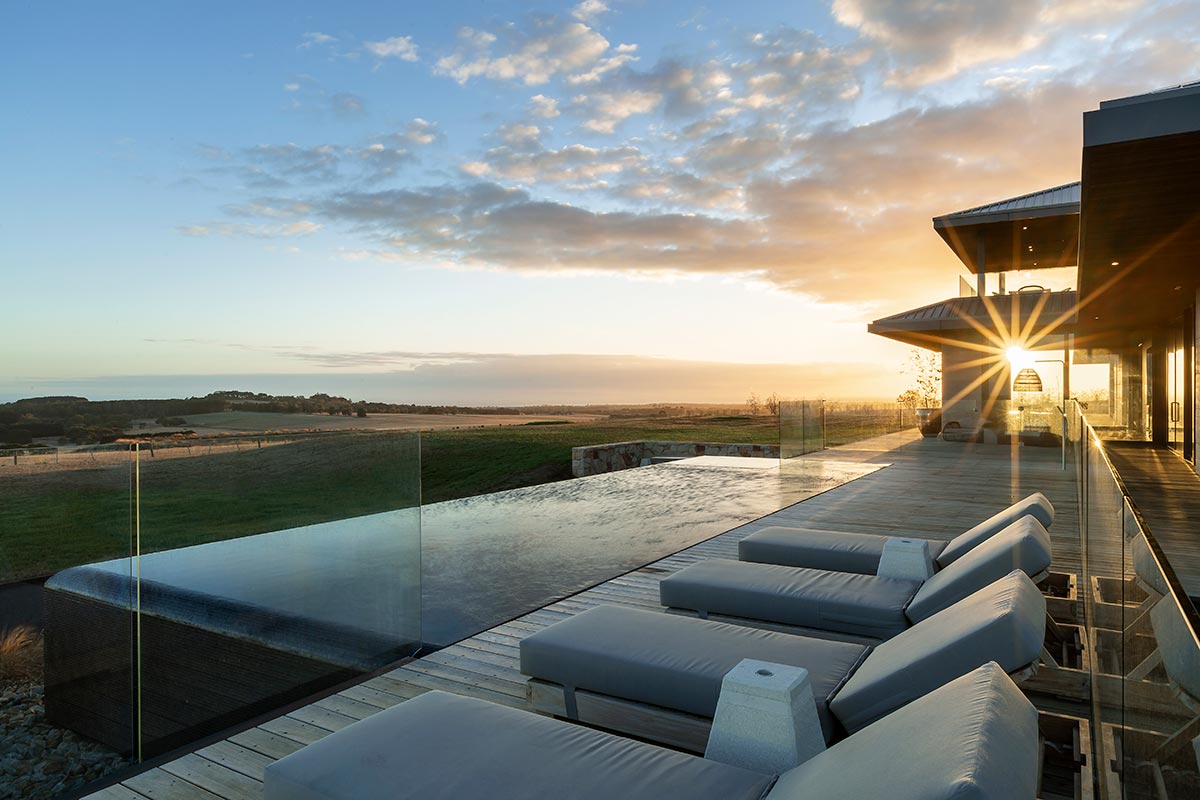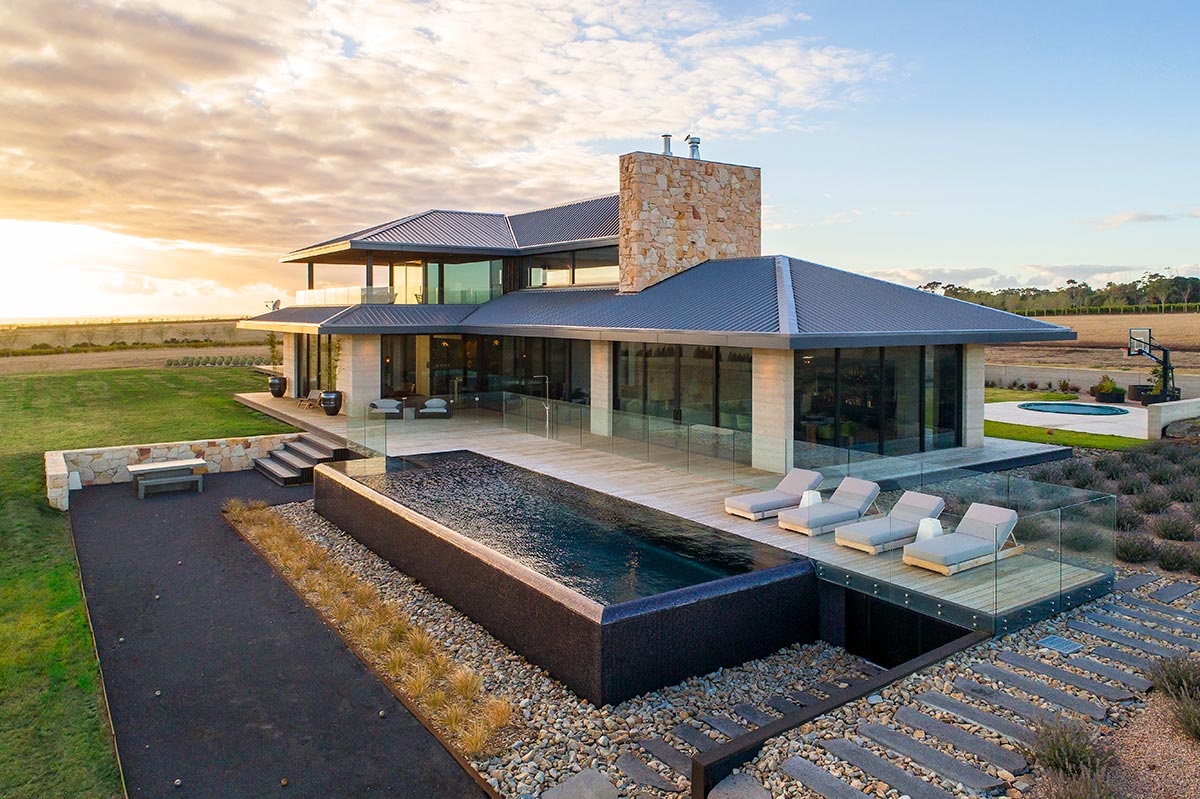 5. What's your favourite project to date at Laguna?
We were lucky to have a fabulous, repeat client making a sea change to a truly unique property on the Bellarine peninsula. This new site was high atop the Scotchmans Hill Vineyard.
Our Bellarine project won 2019 Pool of the Year, which was an achievement we were extremely proud of. The scale of the project was epic, a vulnerable open site that was exposed to the harsh elements of the Bass Strait and Port Phillip Bay. The house build was detailed and precise, with outstanding finishes, modern energy sustainable products such as rammed earth and local stone.
The clients and designer were a pleasure to collaborate with, the pool design was incredibly thoughtful and well considered, and the time frames for the project were realistic and conducive to the exceptionally high standard of finish we set to achieve. The process was patient, planned and well executed.
High quality project coordination and a respectful approach to integrating all elements of the project played a critical role in ensuring the result was a life changing experience for the client.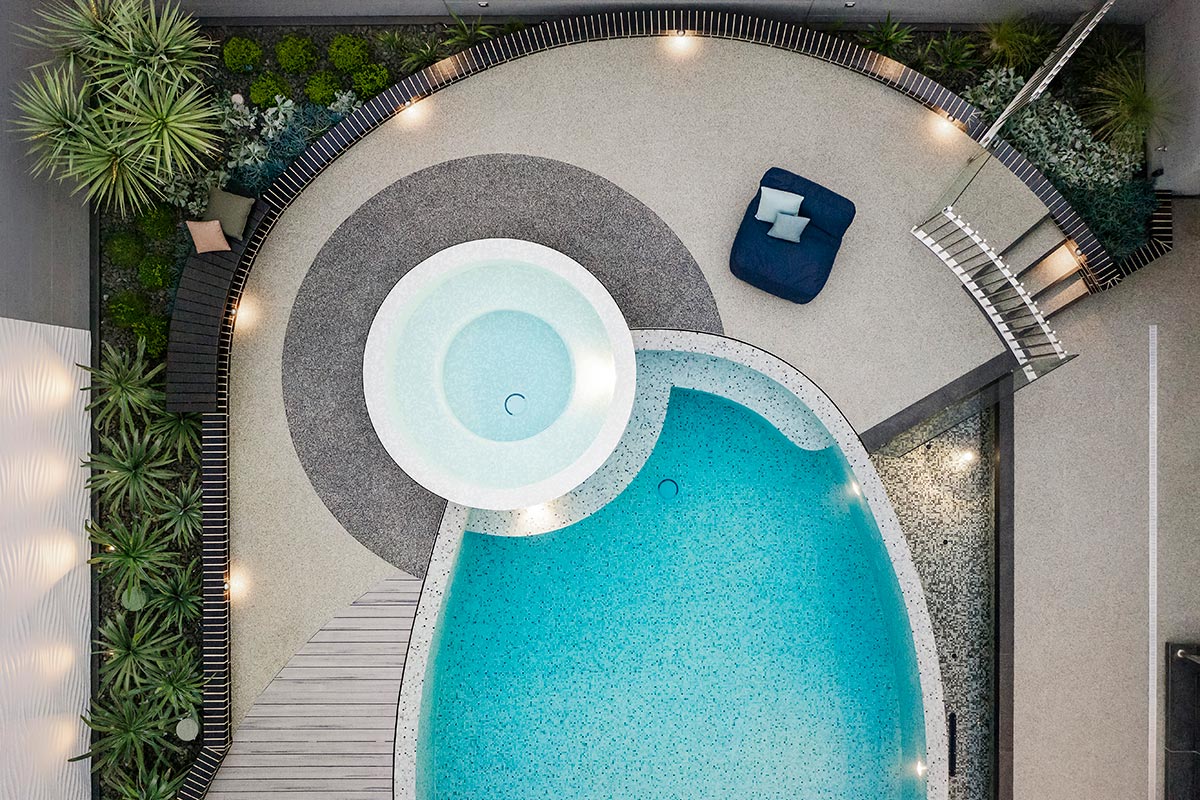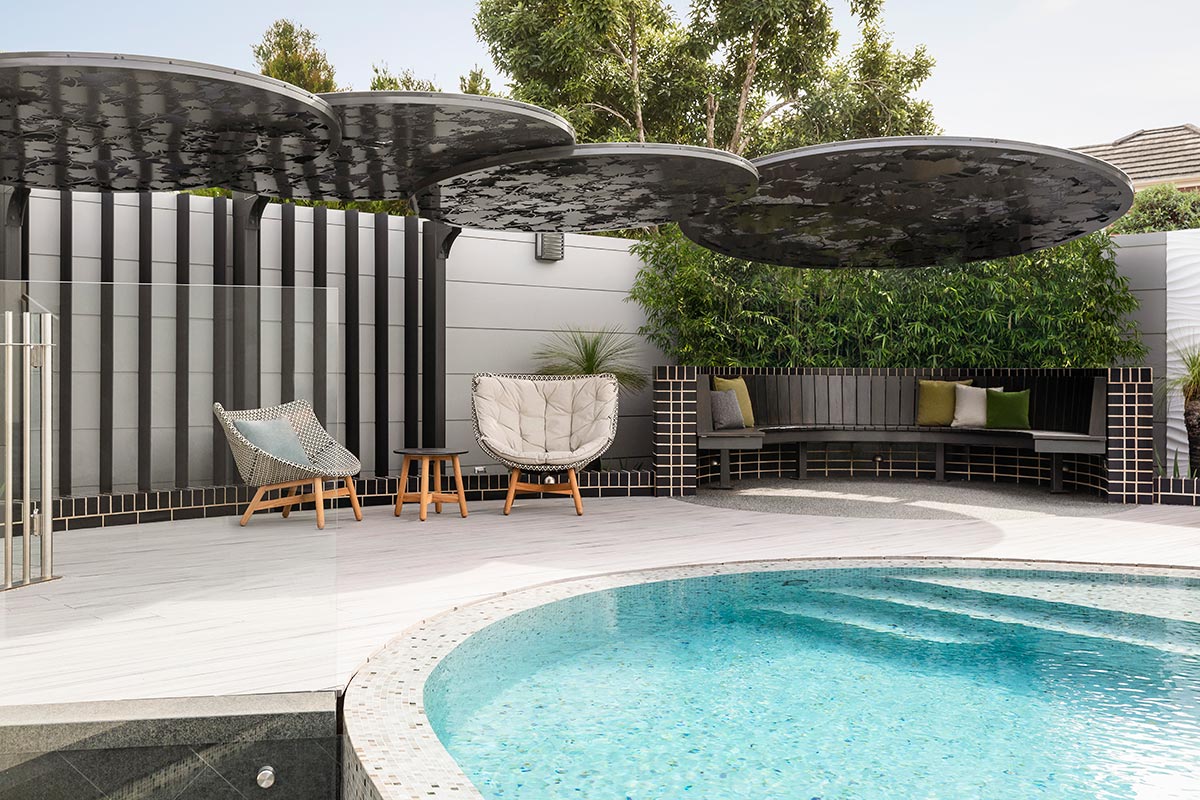 Photography by Urban Angles