When it comes to bringing a whole of design sensibility to the table with a limited budget, trust that no one other than Maguire + Devine Architects can execute the finest detail-work and flawless rendering to make any space delightfully livable in any location. As a young and dynamic studio based in Hobart, Tasmania, Hugh Maguire, Dan Devine, and Rob Maver's shared values of socially responsible and sustainable architecture has brought them to take on the task of creating Sherwood Hill House.
The residential project is set out to provide a living space for a young couple who leans more towards the laid back life in forested hills of Southern Tasmania, away from all the urban chaos. Sherwood Hill House is the ultimate home for anyone who's been looking to have some quiet moments as the exterior clad in dark metal serves as a robust, protective skin to allow the house to visually recede in the background.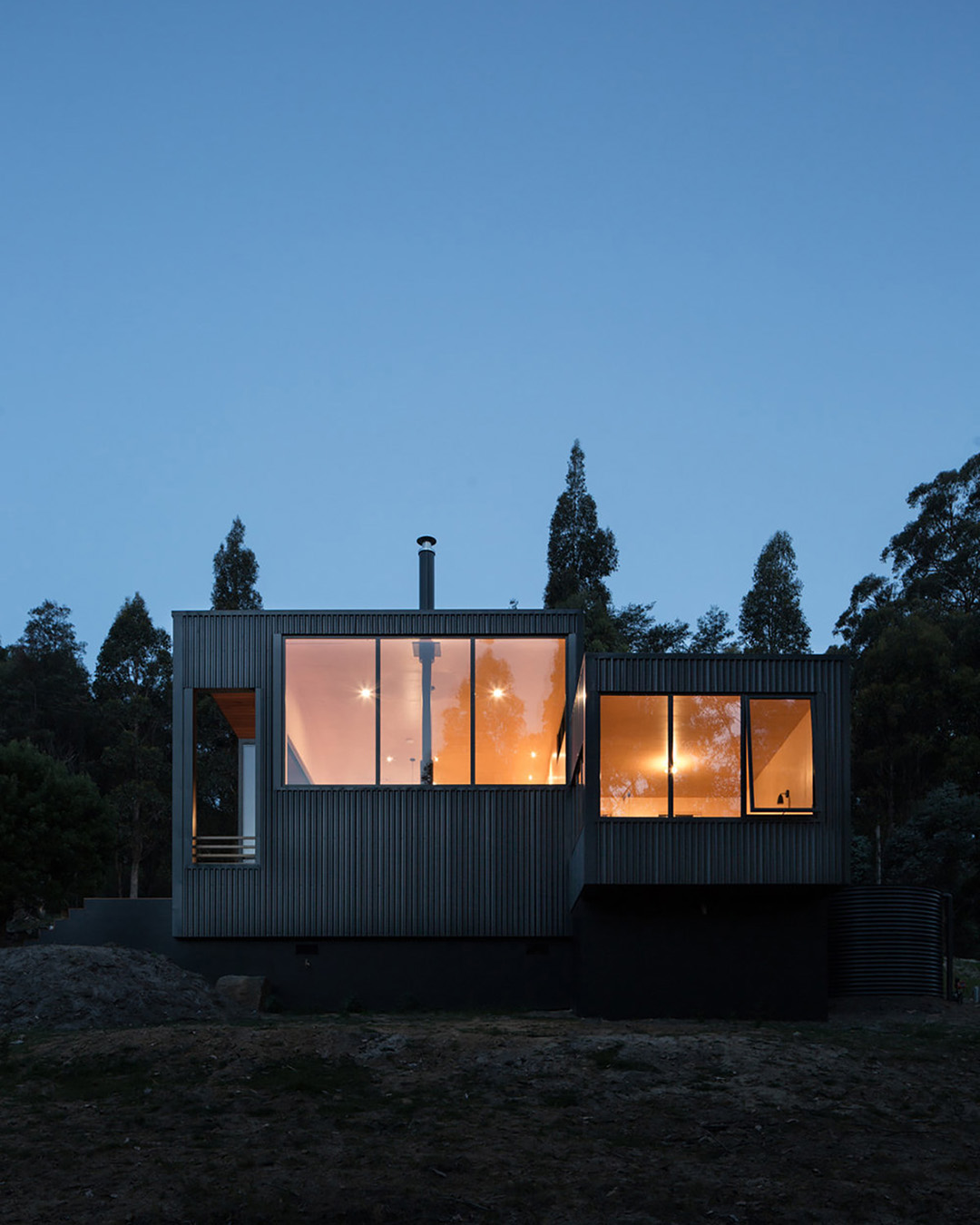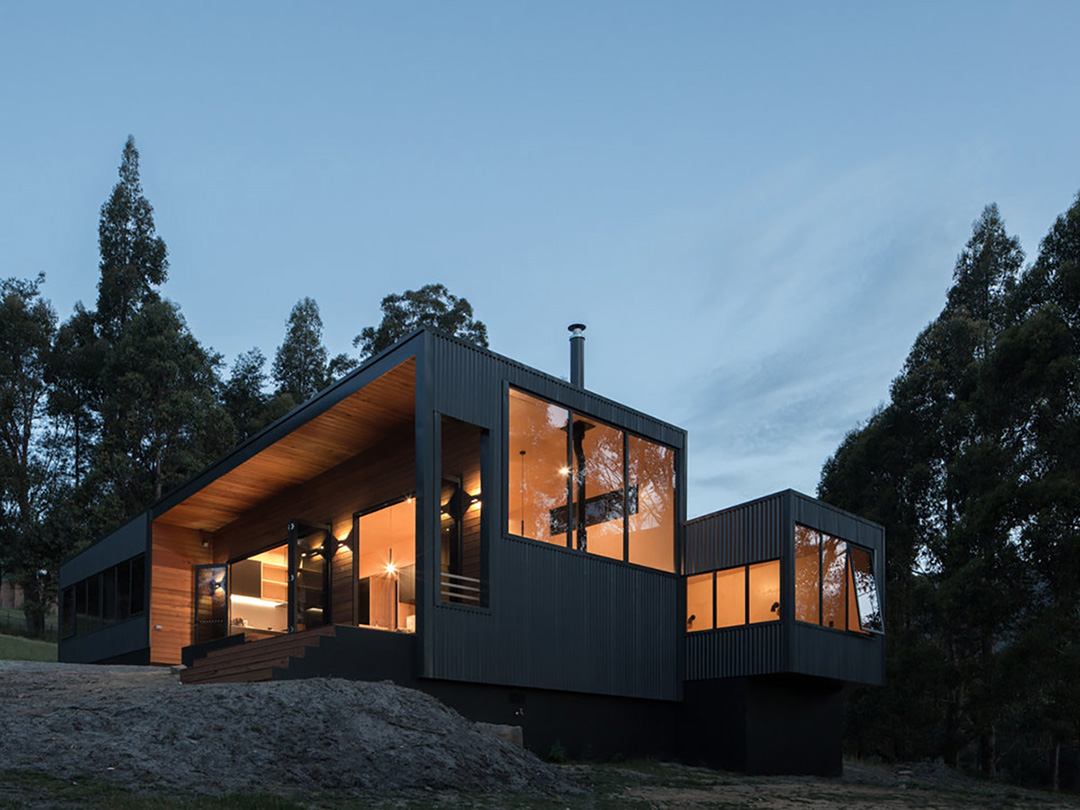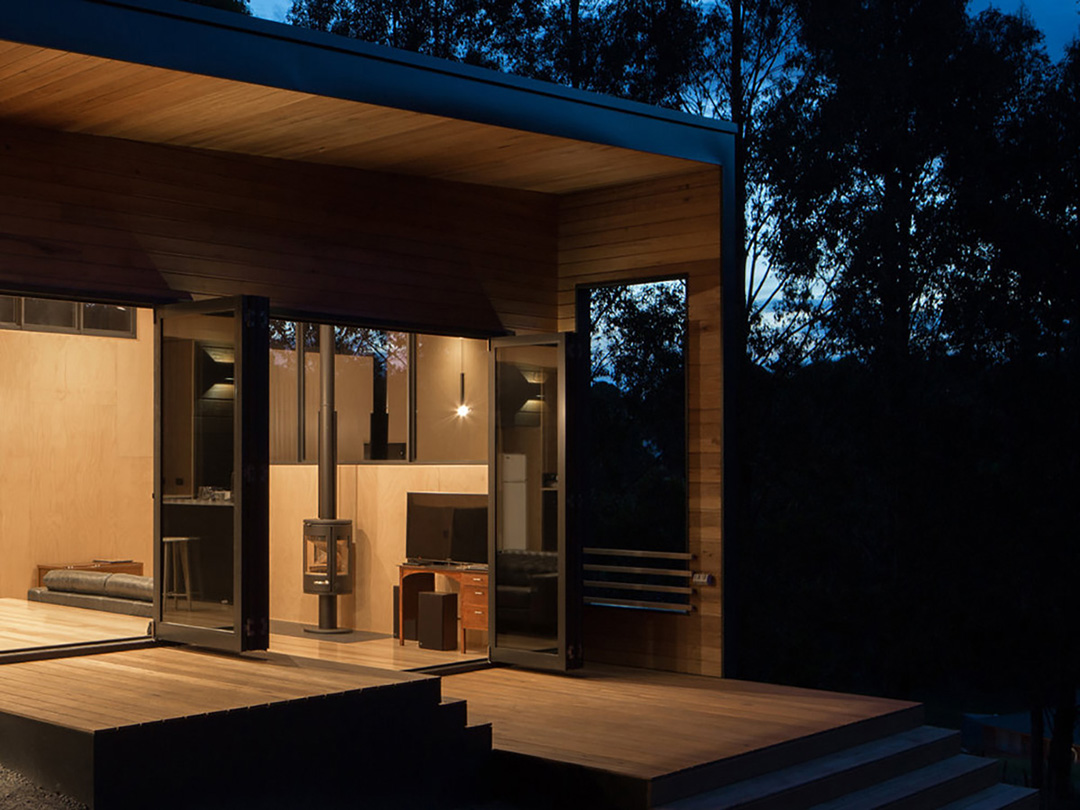 As any sanctuary of sort blending in amongst the vast greenery, a balcony downright proper. You are immediately received by the warm ambiance of the house from the doorstep as the internal hoop ply lining adds to the lightweight appeal of the interiors, inevitable offering the warmth of a home.
Materials were carefully chosen to ensure top-notched form and function throughout the compact corners of the living space, given the limited budget. However, high ceilings and careful placement of windows were incorporated into the development to provide a space expansive appeal. Thus, inducing a hint of luxe to the overall setting.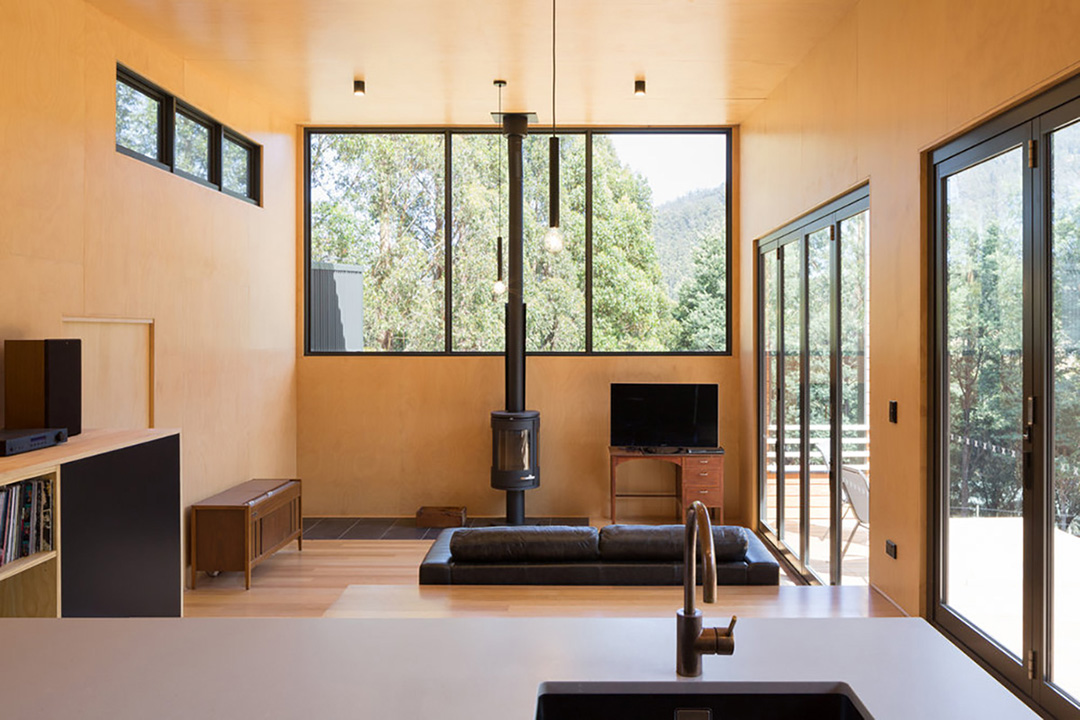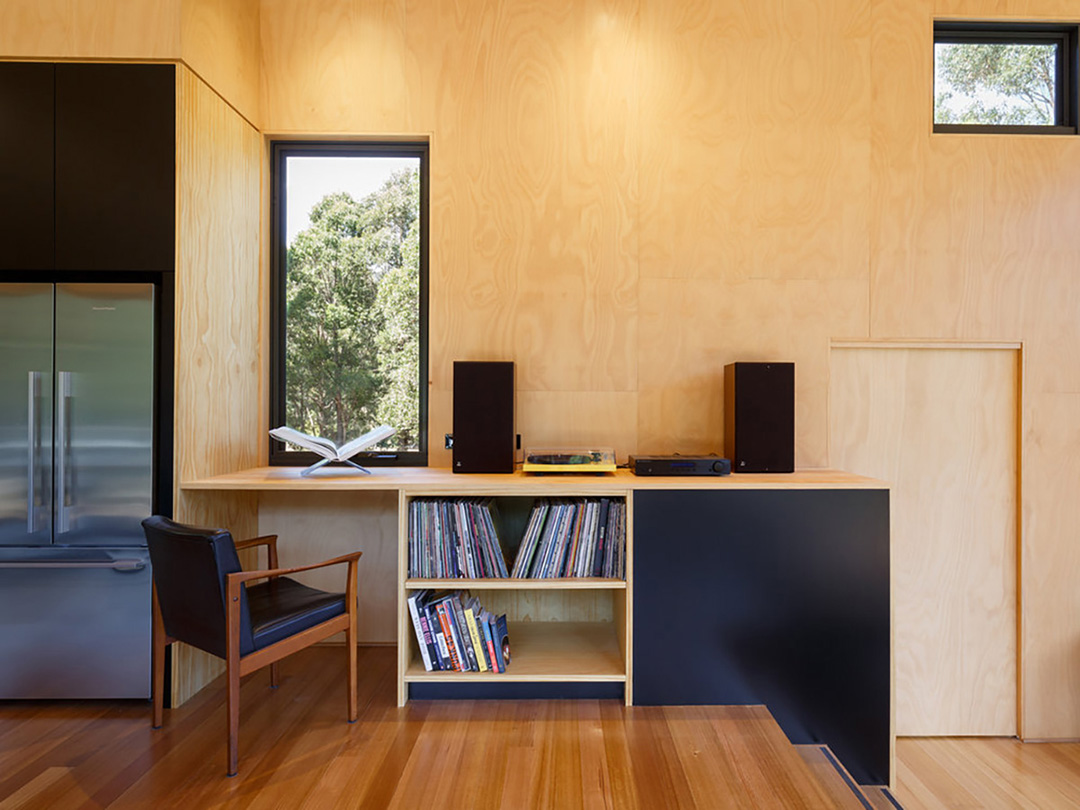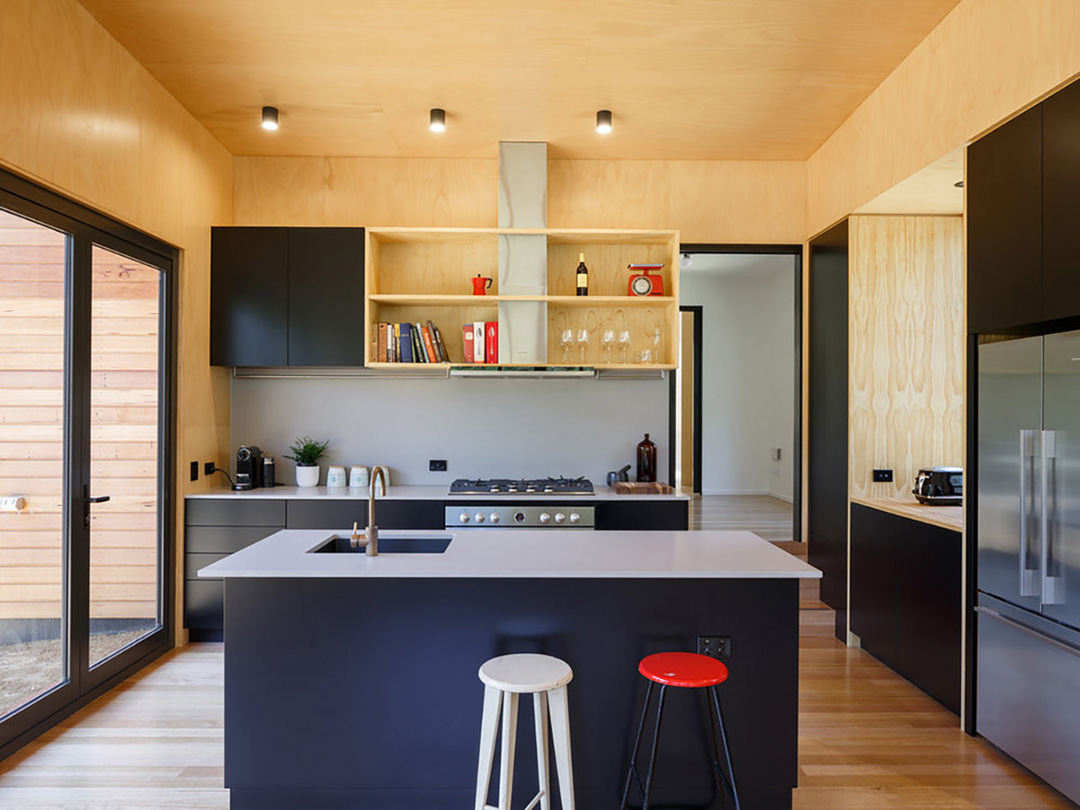 The lounge space of the house reflects a high reverence for the essentials as interior decor is kept at minimal, letting all the fine fixtures do the work. Eclectic choices of mismatched bar tools and books over the kitchen cupboards exude a youthful vibe, paying homage to its equally young owners.
From caramel-tinted timber to stone-grey walls in the bathroom, the intimate area provides a sudden shift of ambiance. With the location directly facing the northern sunlight, daylight leaks throughout the majority of the space that immediately helps with the conservation of energy.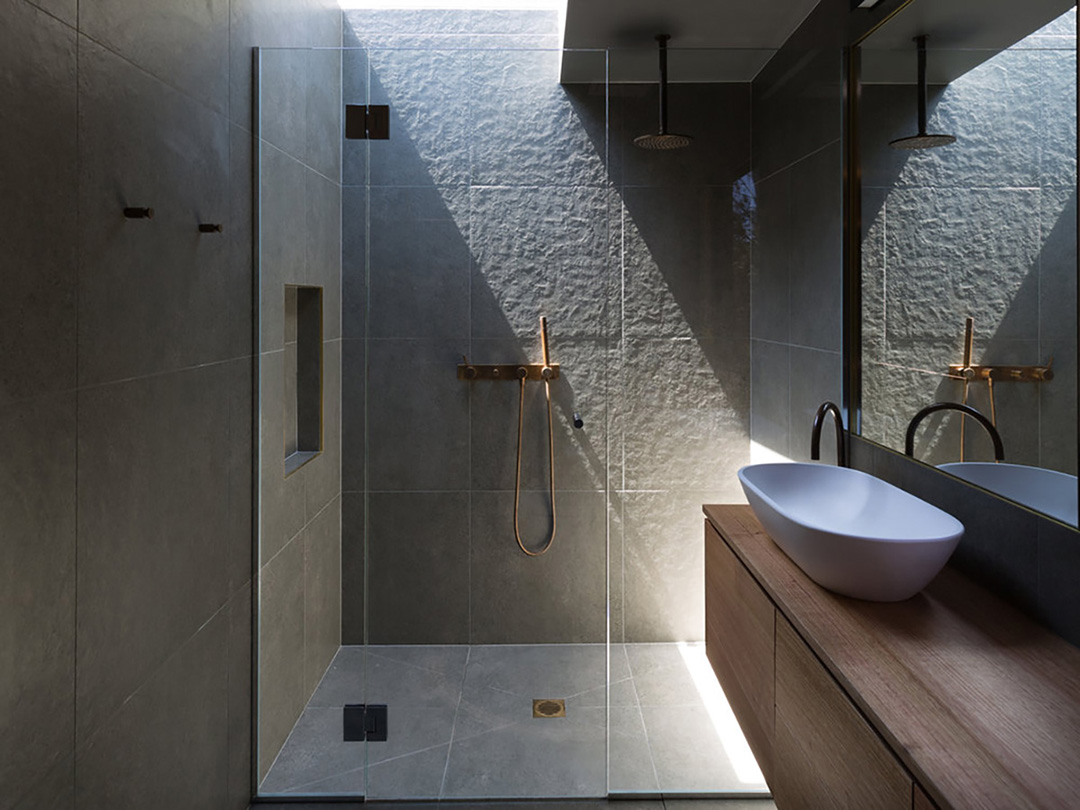 Moving closer to the master bedroom, a tub is distinctly placed right by the windows that, exuding an irresistible rustic vibe to the space, making it quite an ornament.
The modest house opens to a view of wast greenery surrounding the steep hills, adding a tranquility to the daily routine. Despite the quite isolated location, Sherwood Hill House remains close to the luscious greenery of the forest, making its calm and peaceful atmosphere a destination.
Sherwood Hill House by Maguire +Devine Architects is Nominated in the 2018 Houses Awards for New House Under 200 sq m2.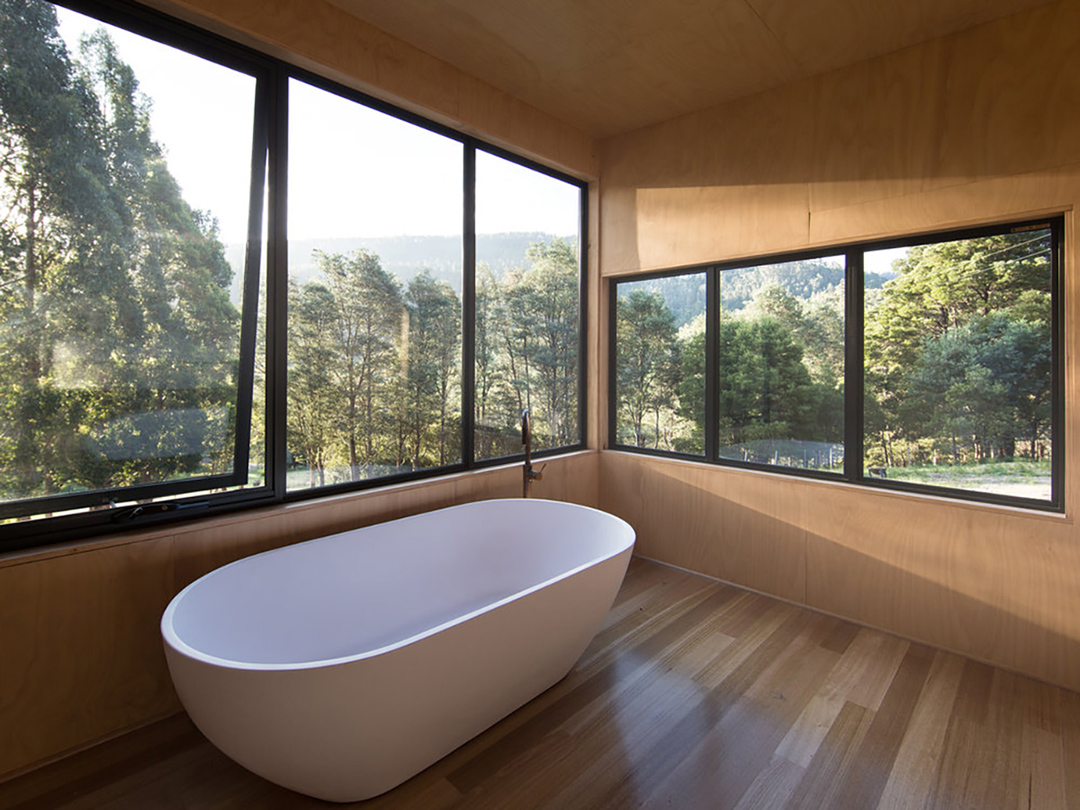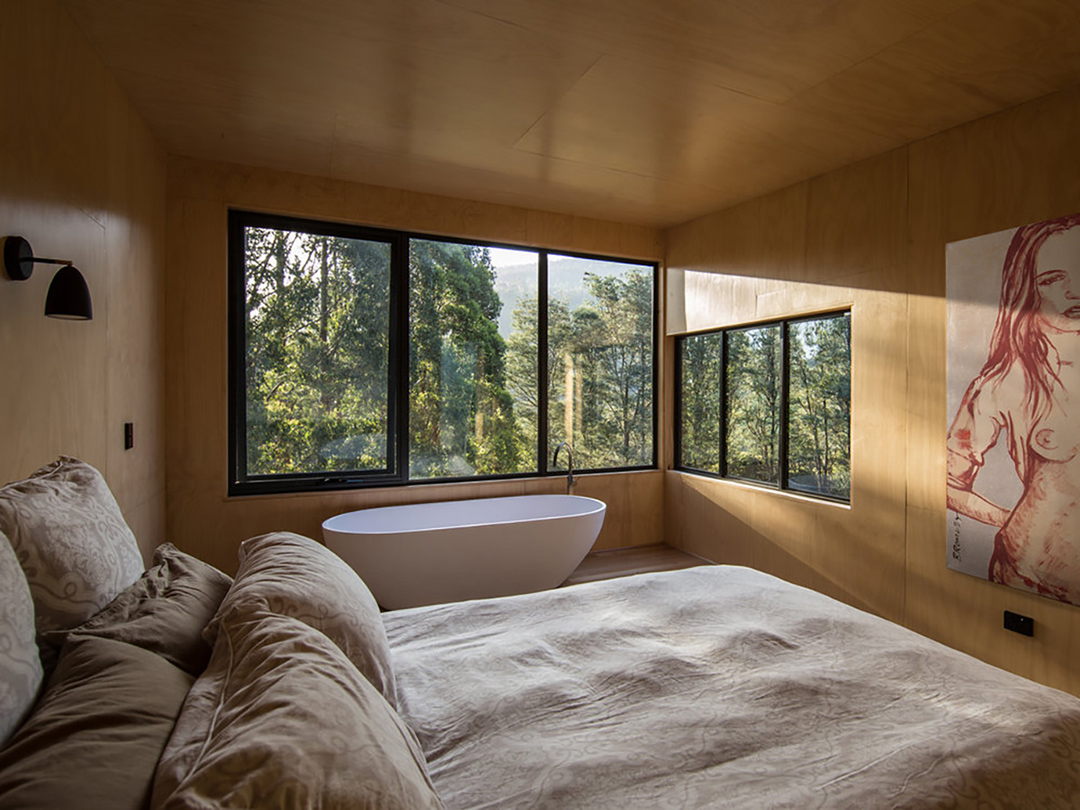 Build by Maveric Builders, Photography by Rob Maver.