Hold onto your hats, folks. Today we'll take you through a new home that'll surely be a feast for your eyes. Obscured behind a heritage protected workers cottage in Port Melbourne, Victoria, the Shadow Roll House designed by Megowan Architectural is a new contemporary home built for a family. With a comprehensive concept design process, let's take a closer look at how the team put together this mighty fine abode. Let's go…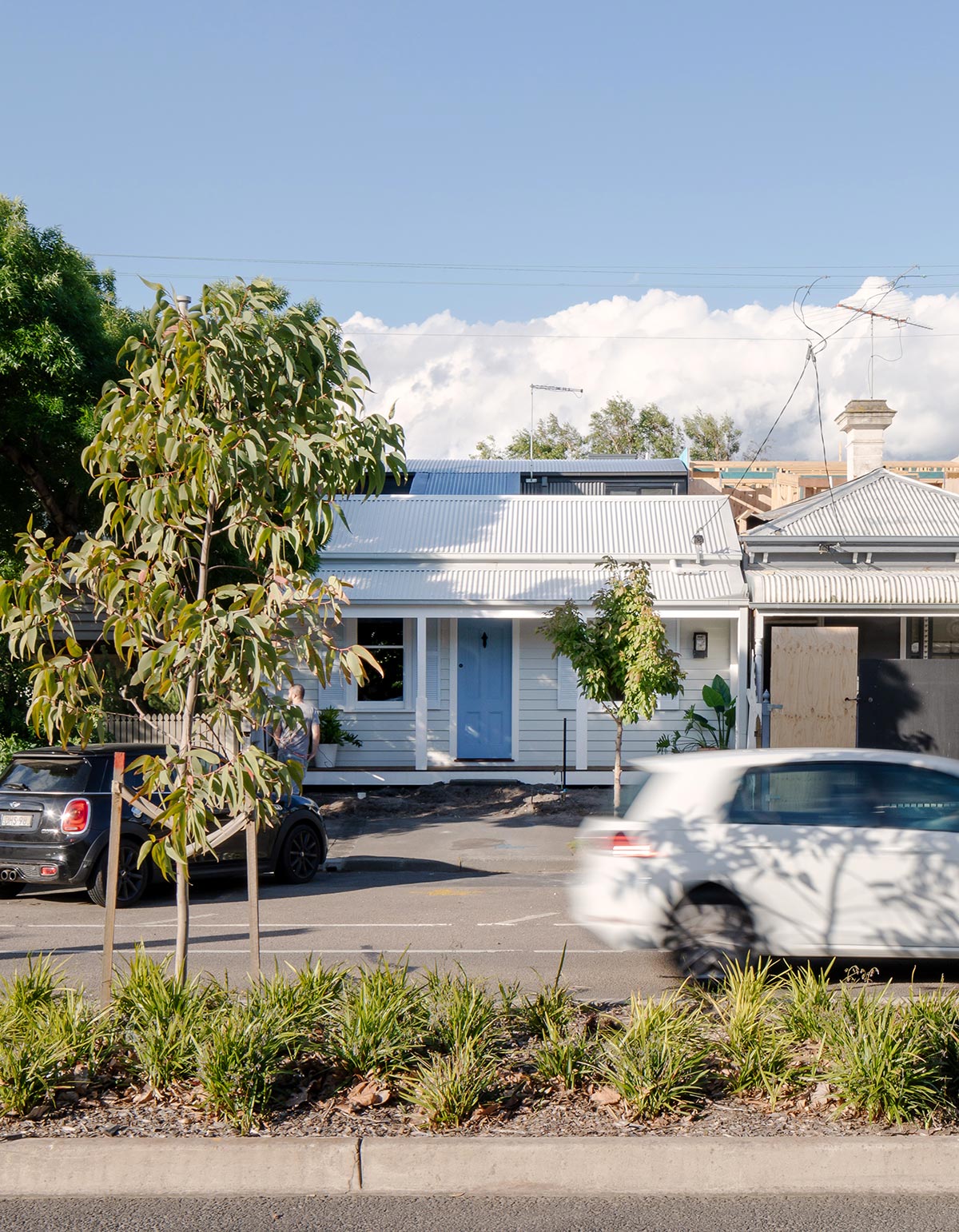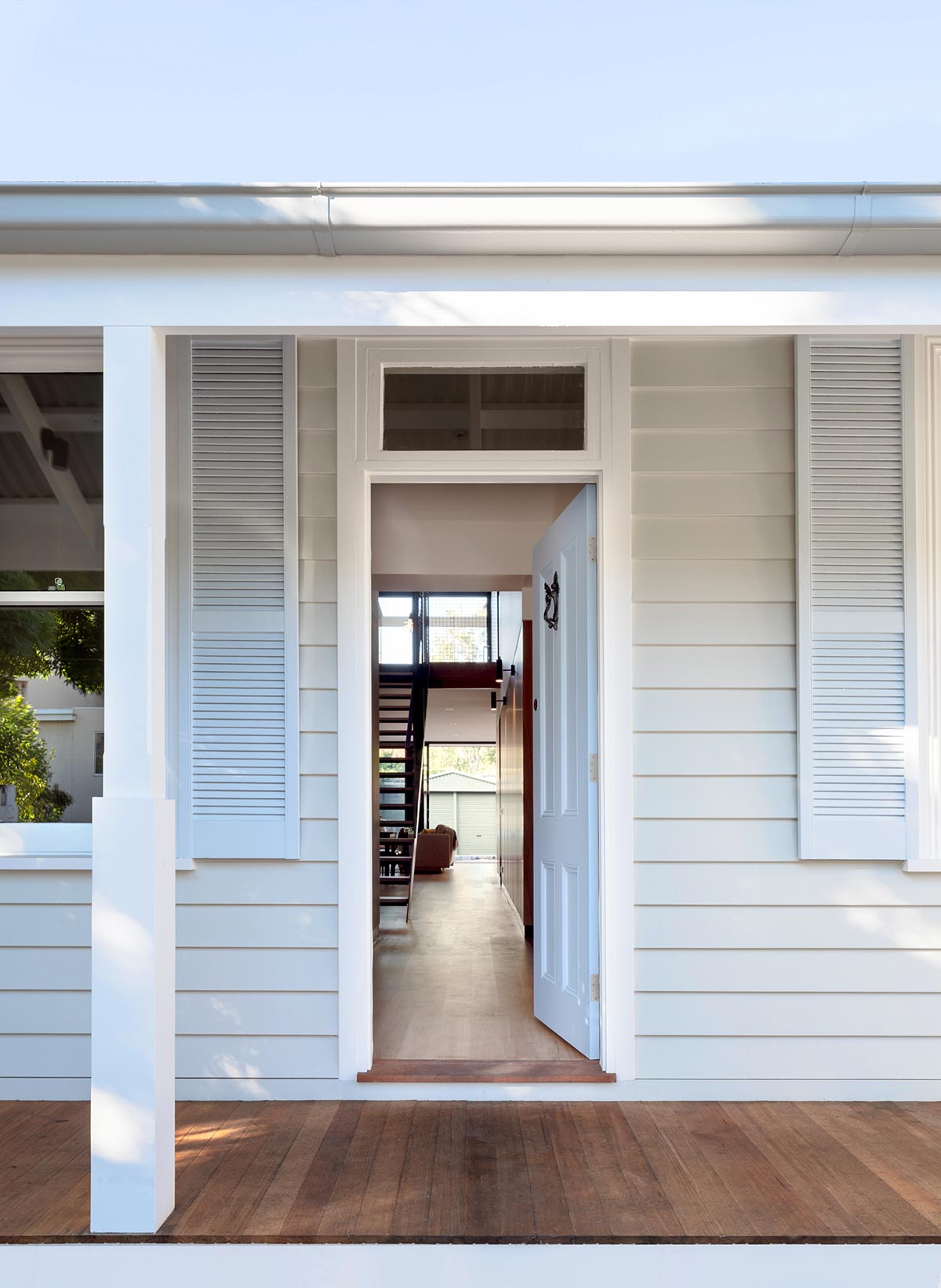 Allowing the new structure to recede in a shadow like fashion behind the heritage streetscape, the exterior of this home was clad in dark grey corrugated steel and features a rolled roof line. It's pertinent to the brief that the first floor spaces allow focus and views to the north and Melbourne CBD skyline without towering the adjacent neighbour's private open spaces. This has been made possible by blinkers like baffles and screening which also gives this new home a distinct exterior aesthetic.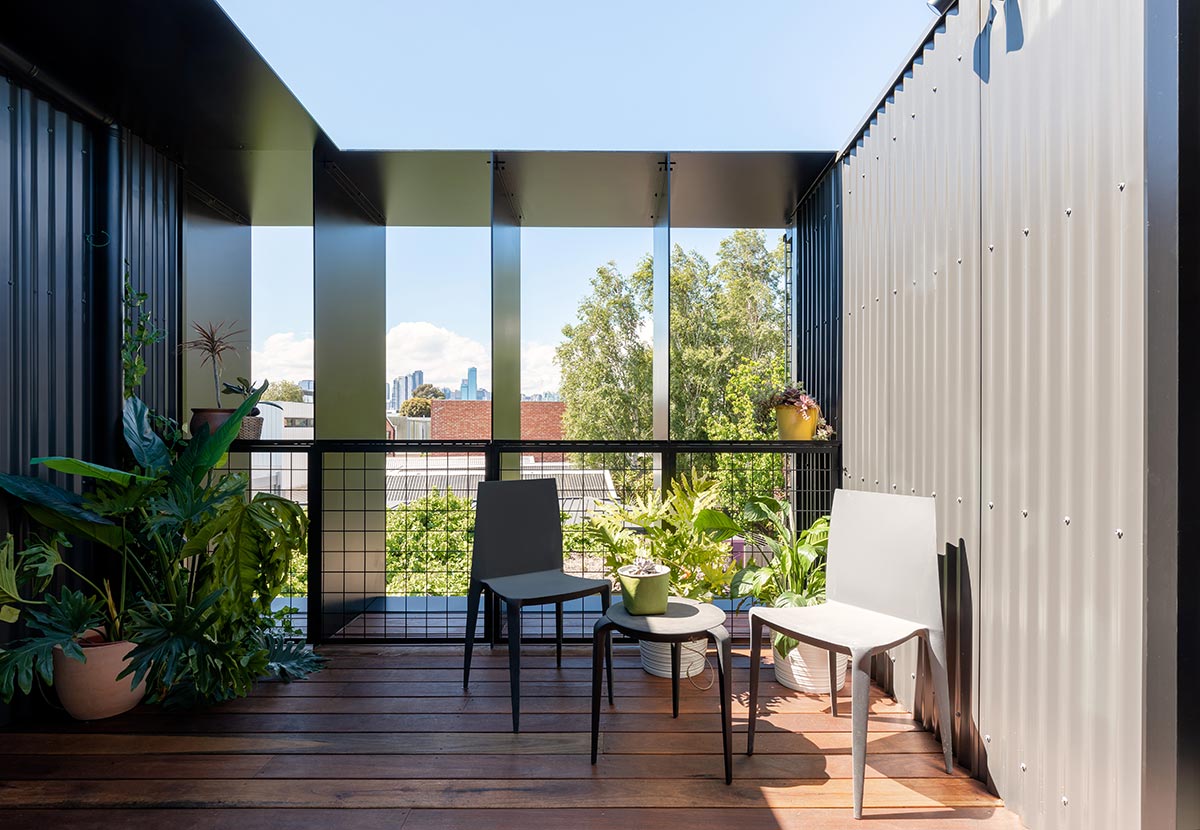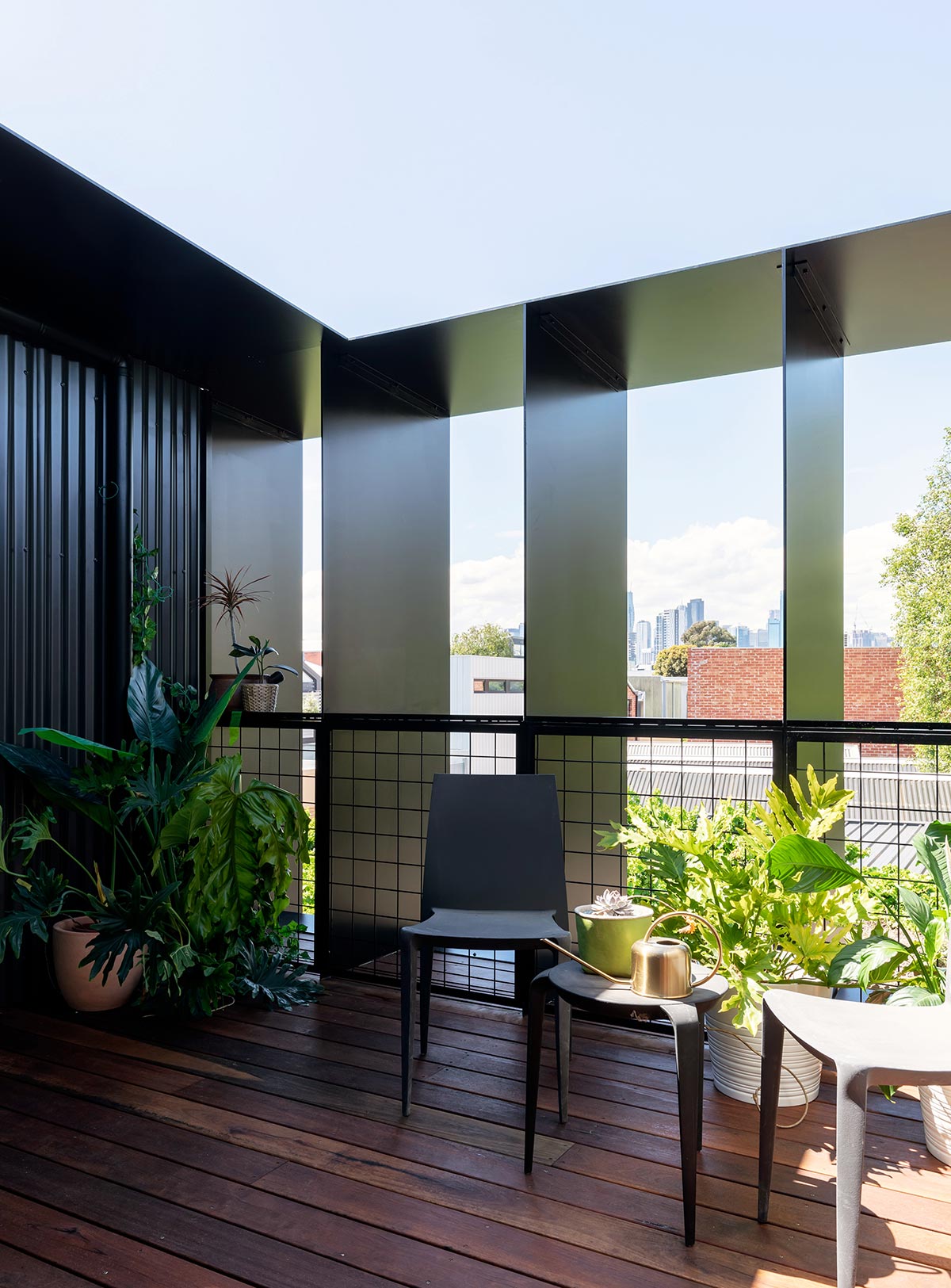 "Blackbutt flooring and joinery are set in contrast to black steel screens, balustrades, shelves and window frames to add detail and warmth throughout the interior of the home. Strong datums in living areas and wet spaces were derived from standardized material sizes and add logic and organization while reducing waste." – Megowan Architectural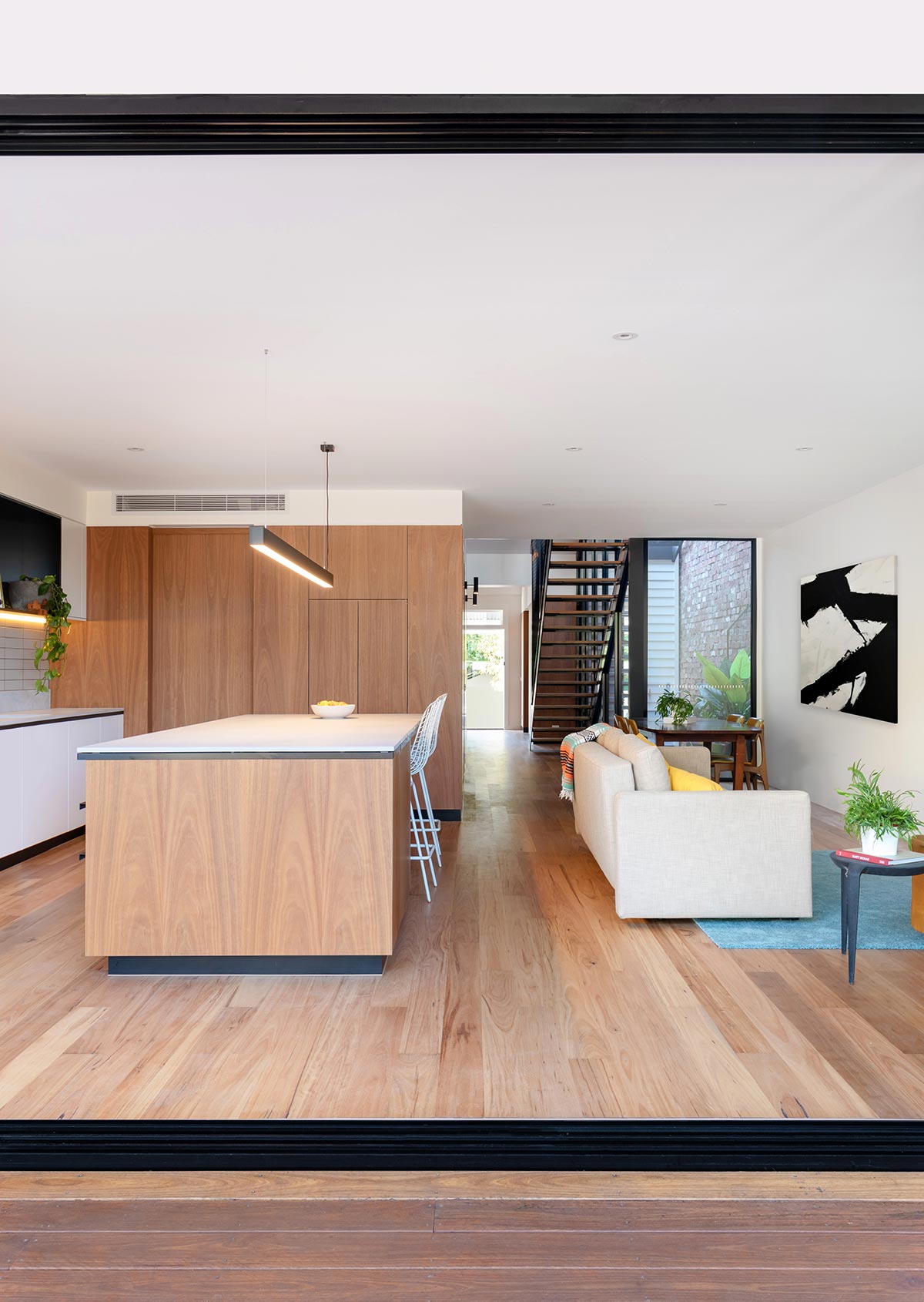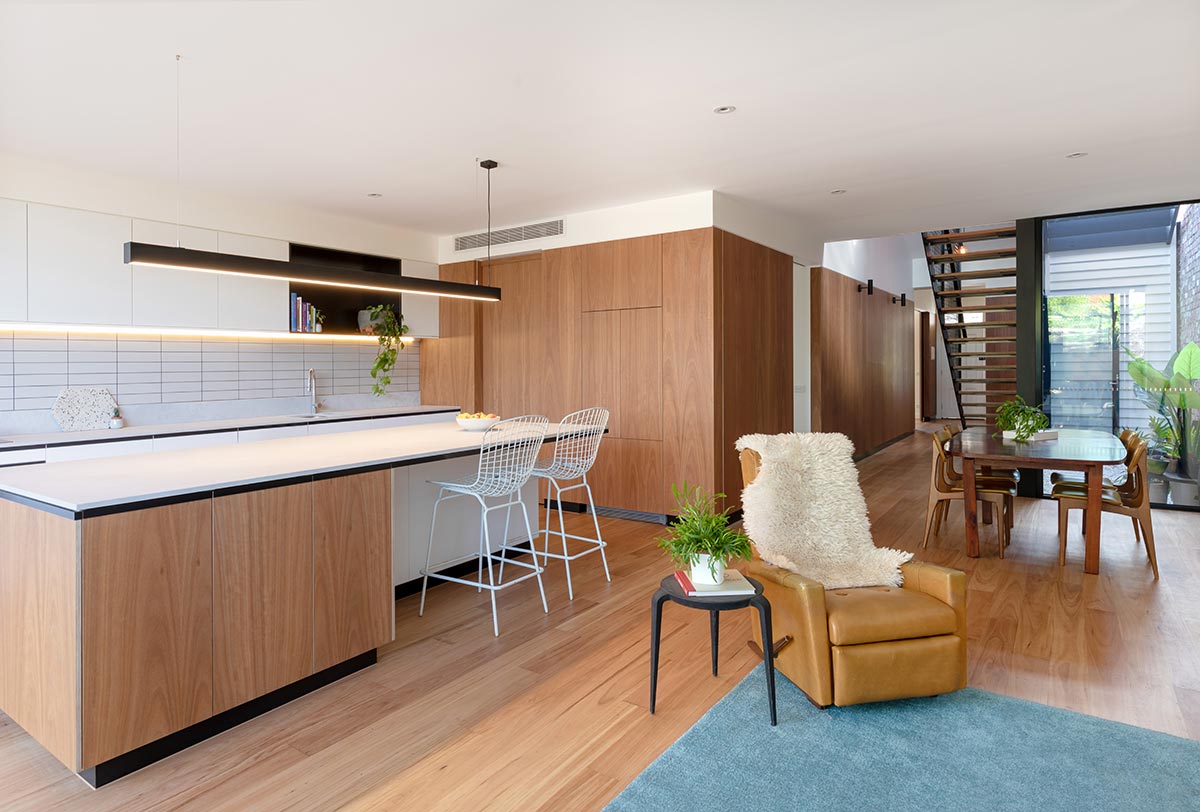 Dealing with just enough space and a meticulously designed floor plan, the house has packed a hell of a lot in. Internally, the curved ceiling becomes a feature allowing for a double height void and visual connections between first and ground floor open spaces. Height is key to this home as the elongated lines take your eye to the sky creating the feeling of space. The interiors boast a simple timber and monochromatic theme, with various built elements and details that have been carefully tailored to blend with one another.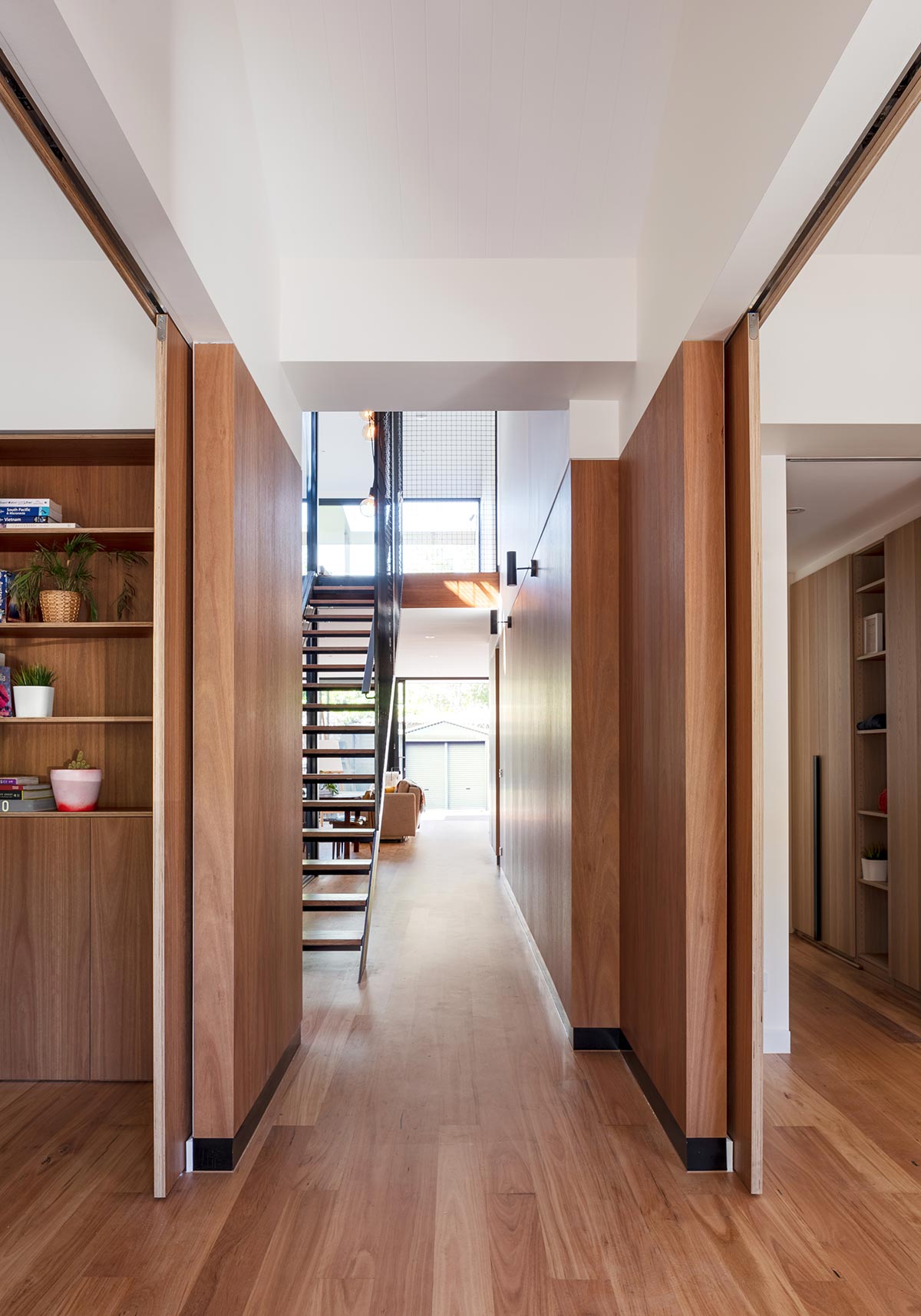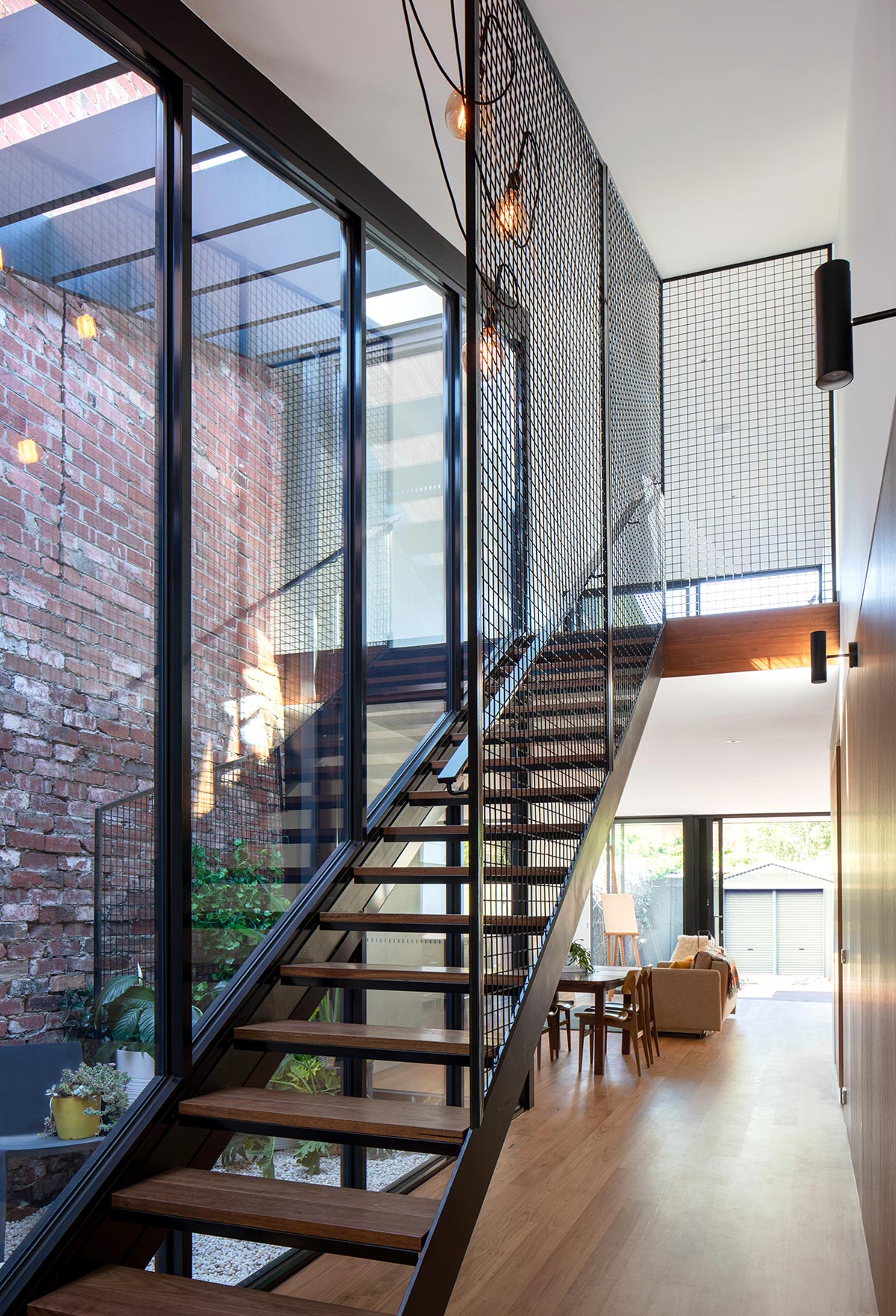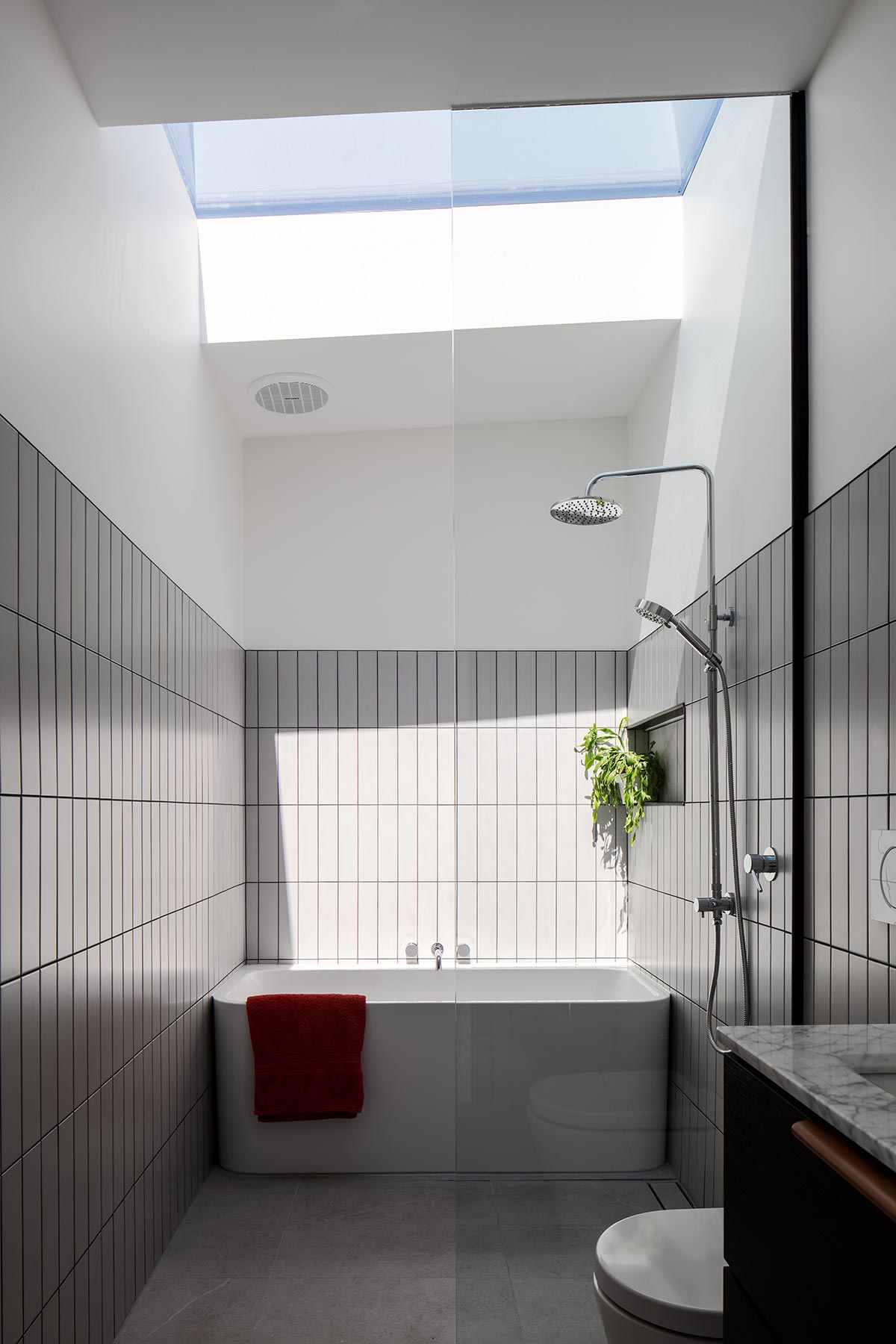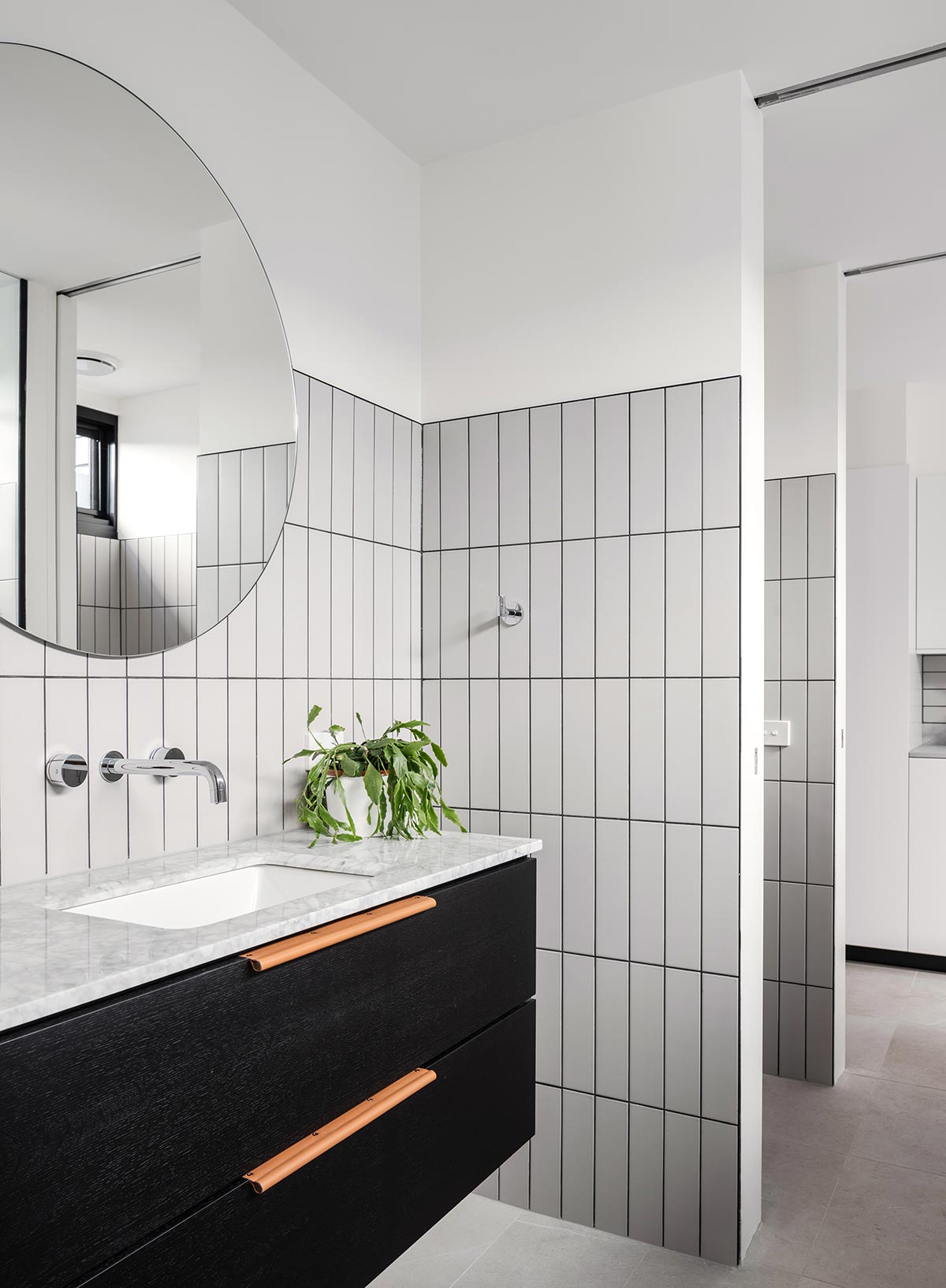 "Two internal light courts strategically pierce the design between old and new and allow for light and ventilation to penetrate deeper into the narrow and inner urban site. Efficient space planning allows for flexible use of spaces and a zoned but visually connected interior which allows the home to feel larger than it actually is. The resulting outcome fulfils the brief to create a sensitively inserted yet striking new family home that is ready for another century of service." – Megowan Architectural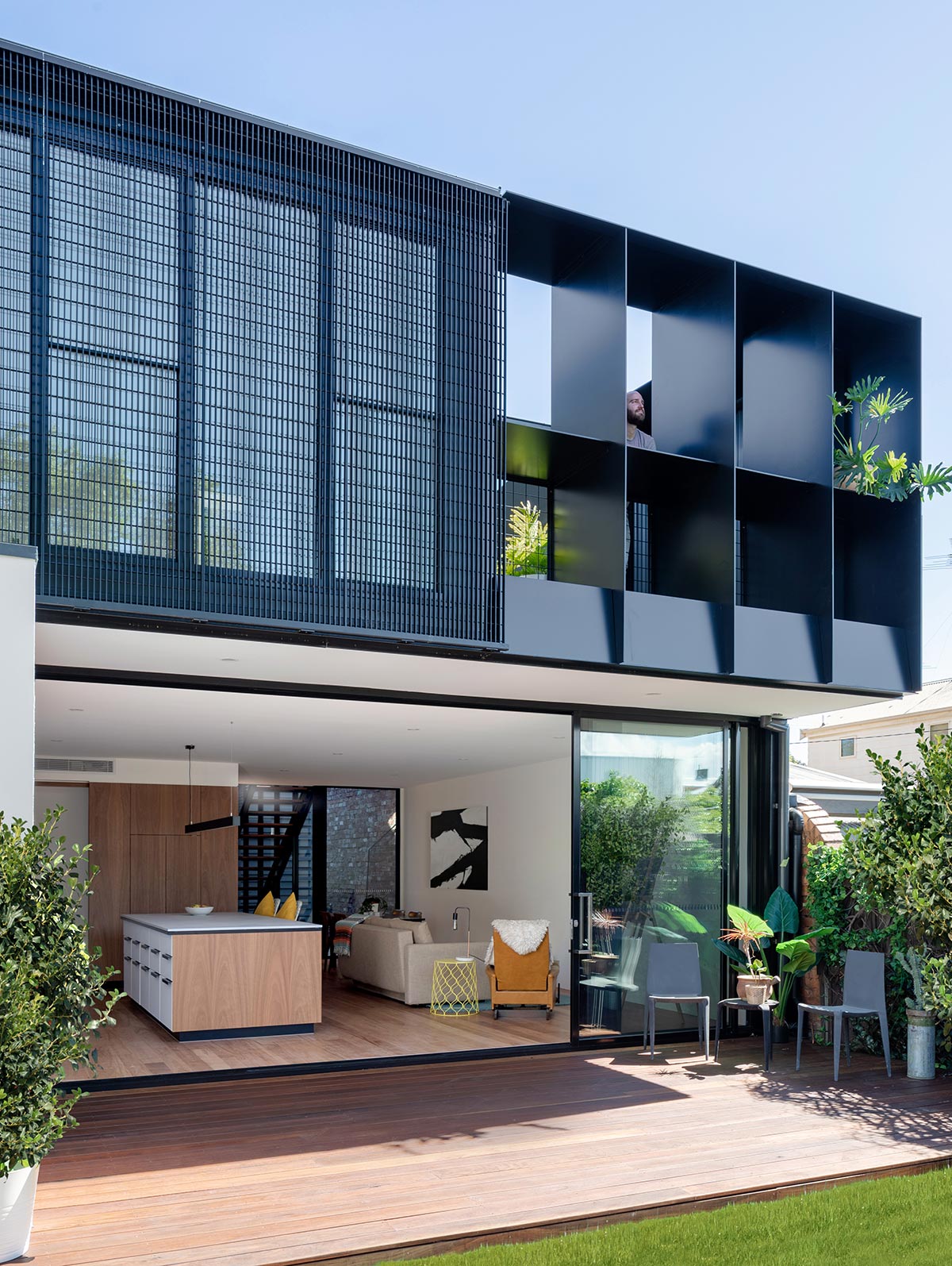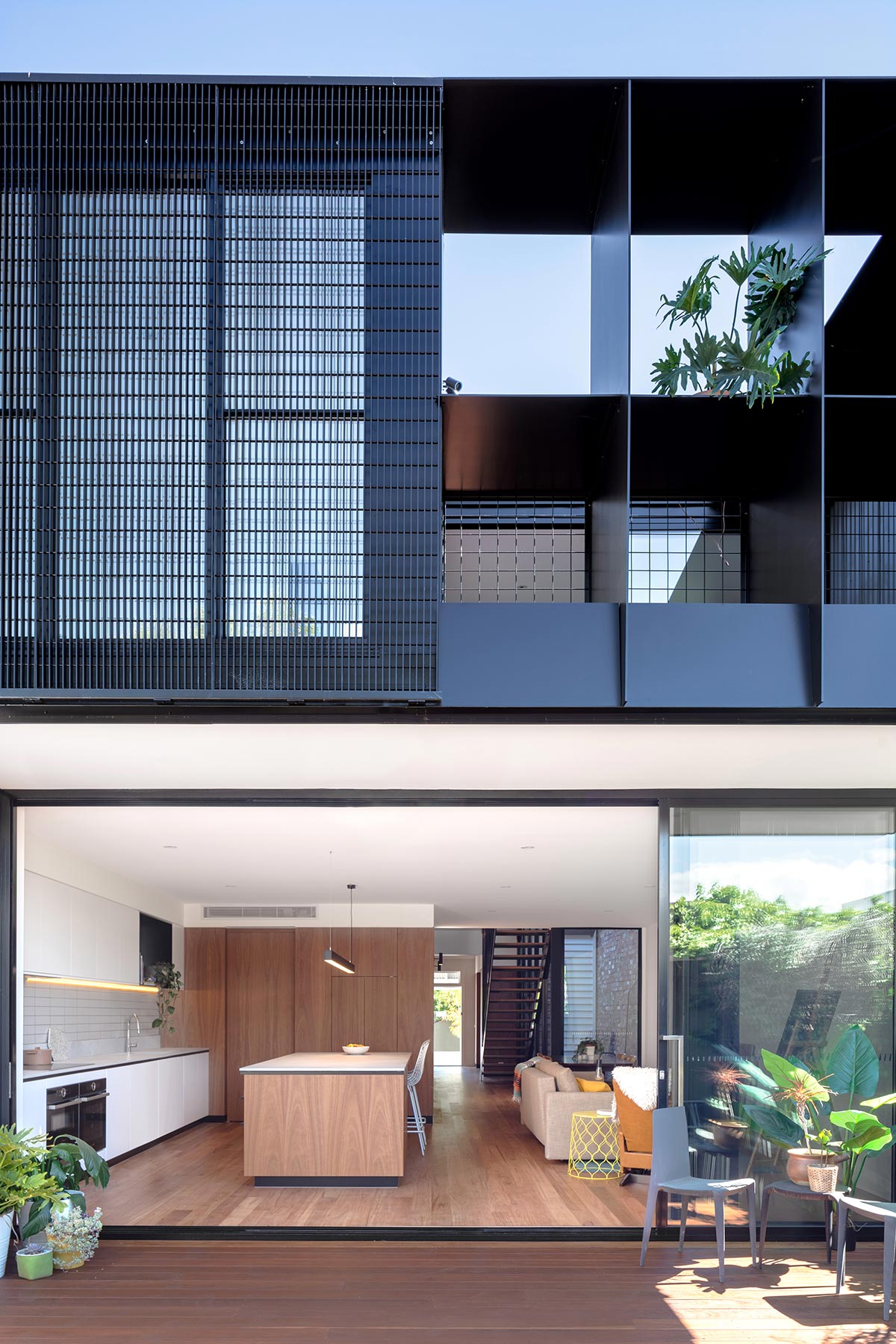 Ceiling, walls, and other interior elements are kept white, light, and natural, allowing daylight to playfully bounce around and help the space achieve a seemingly larger appearance. With these fundamental yet effective design elements, the Shadow Roll House by Megowan Architectural has been groomed to be contemporary and complementary within its existing context.
Project: Shadow Roll House
Architect: Megowan Architectural 
Location: Port Melbourne, Australia
Type: New Build
Builder: Capabuild Developments
Photography: Elise Scott