Taking inspiration from the client's treasured tapestries that were made by her mother, this addition and renovation by FMD Architects to an existing Victorian features new living and dining spaces, relocation of the existing kitchen and bathrooms, and improvement of access to natural light in the main living and main bedroom areas. Dubbed as Cross-Stitch House, this single storey terrace is located on a small 5m wide block in the inner city of Melbourne. Shall we take a look?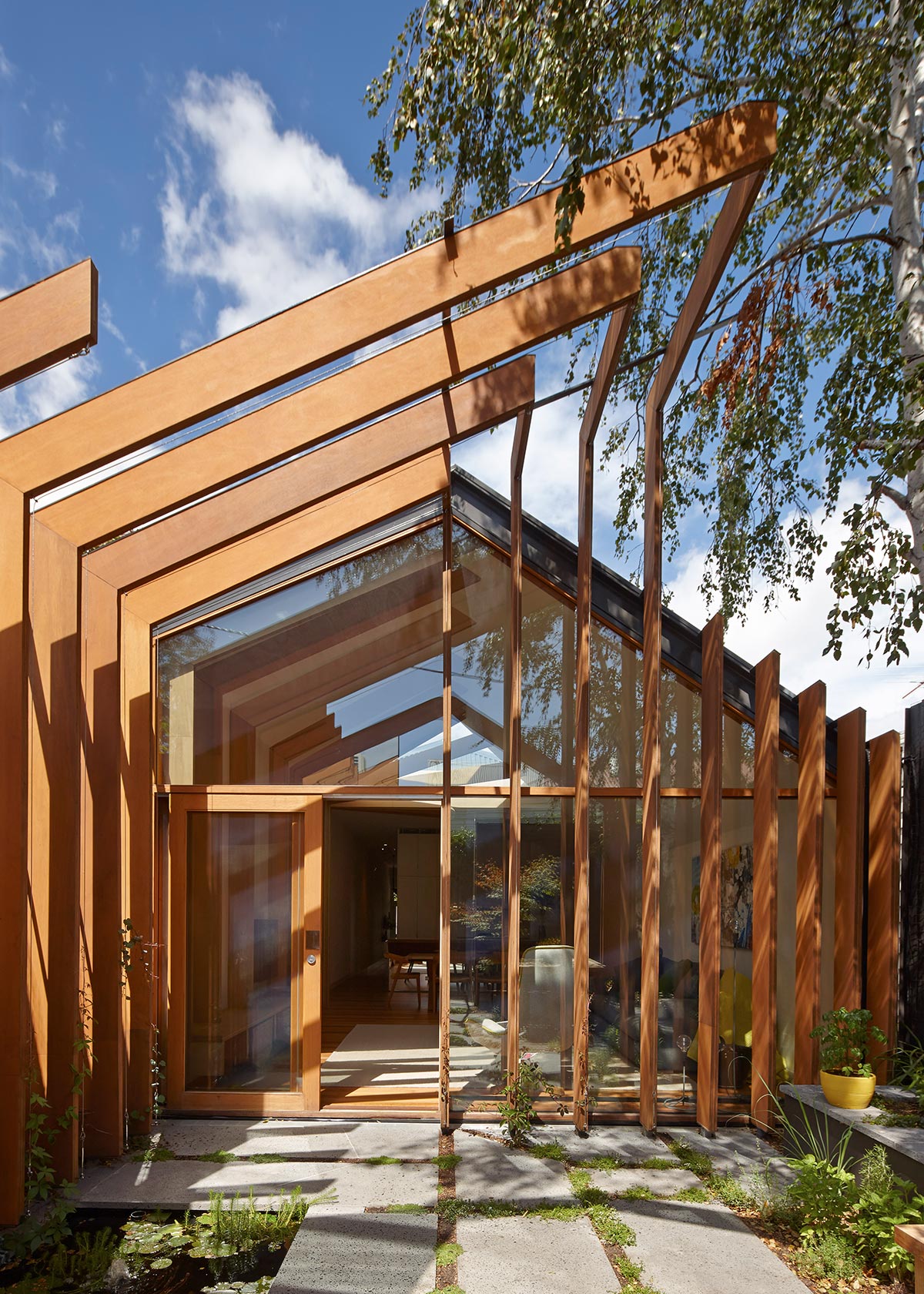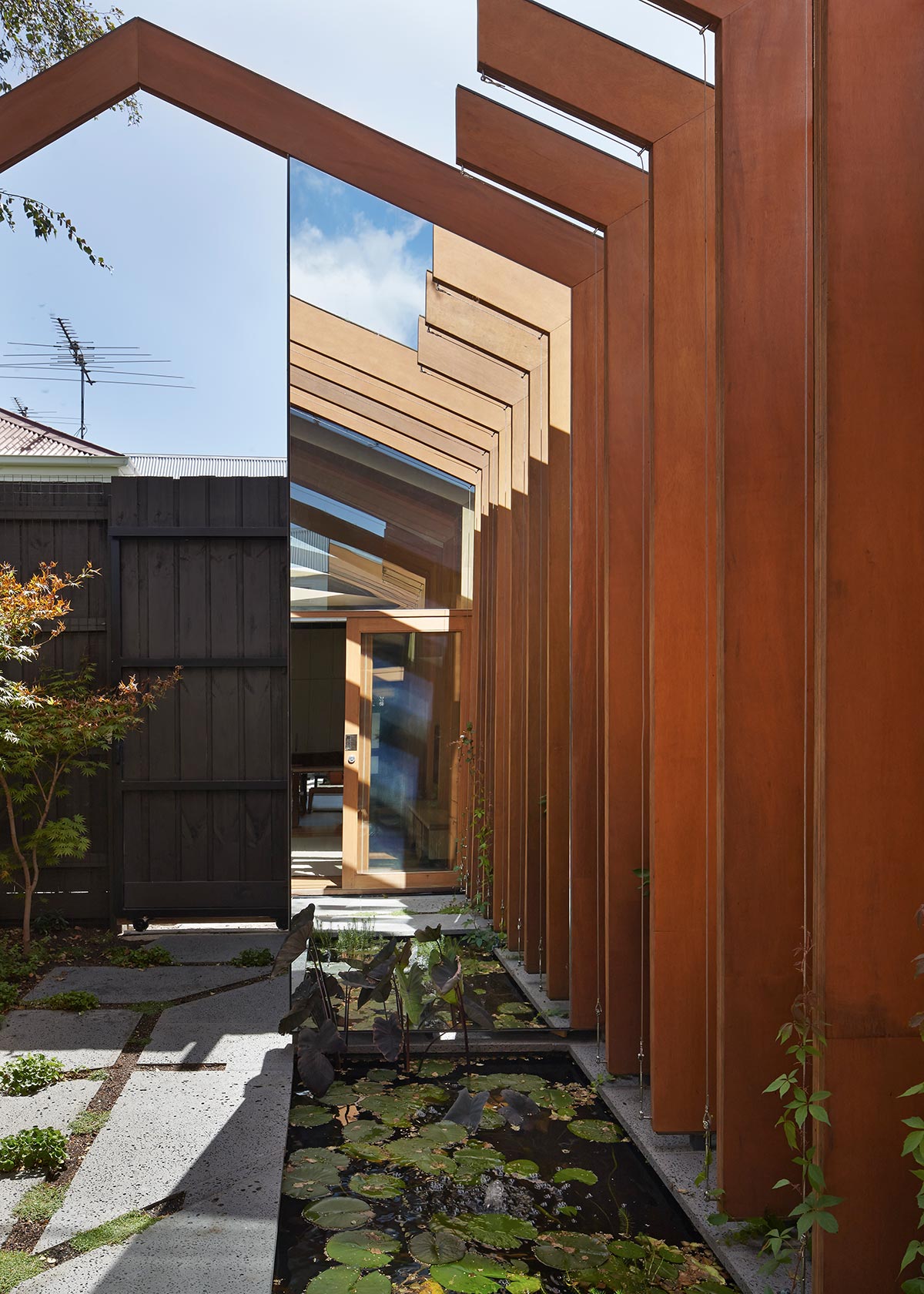 The design strategy is to celebrate the particularities of the project. So while exploring the tradition of tapestry and stitching techniques, the concept of stitching the new house form to the old established the design approach.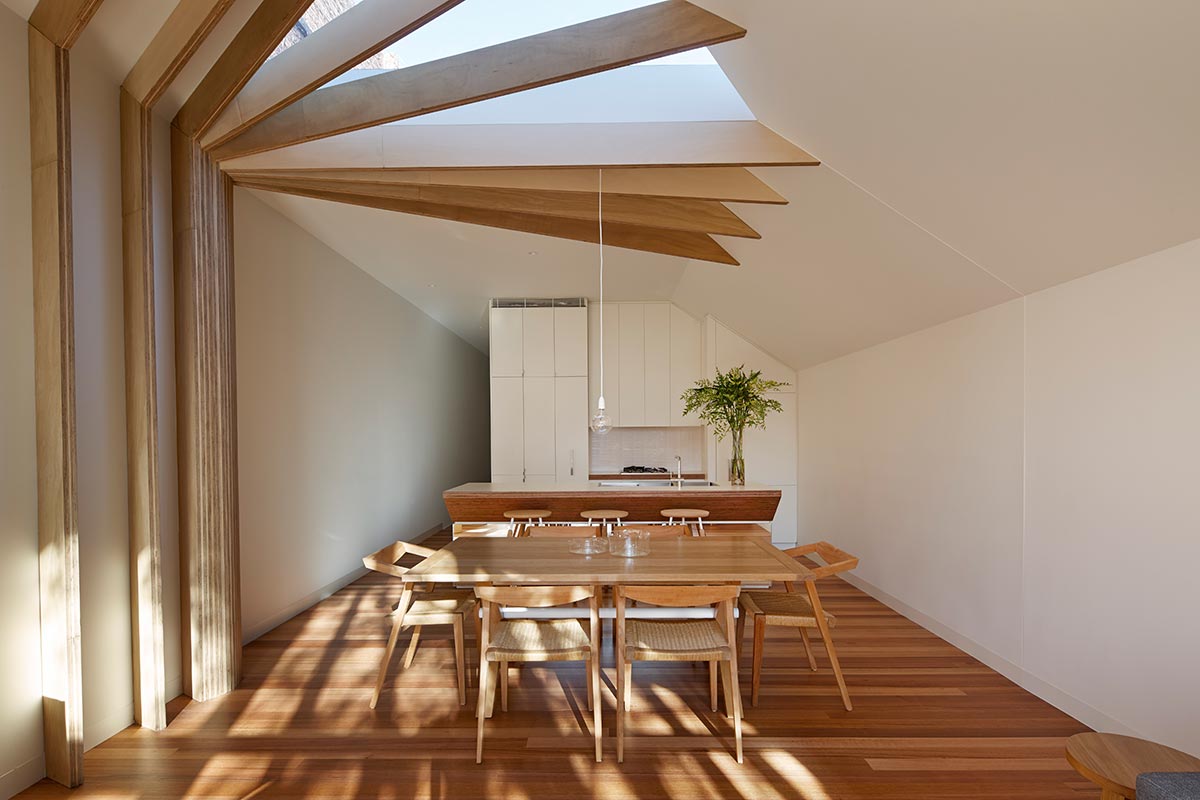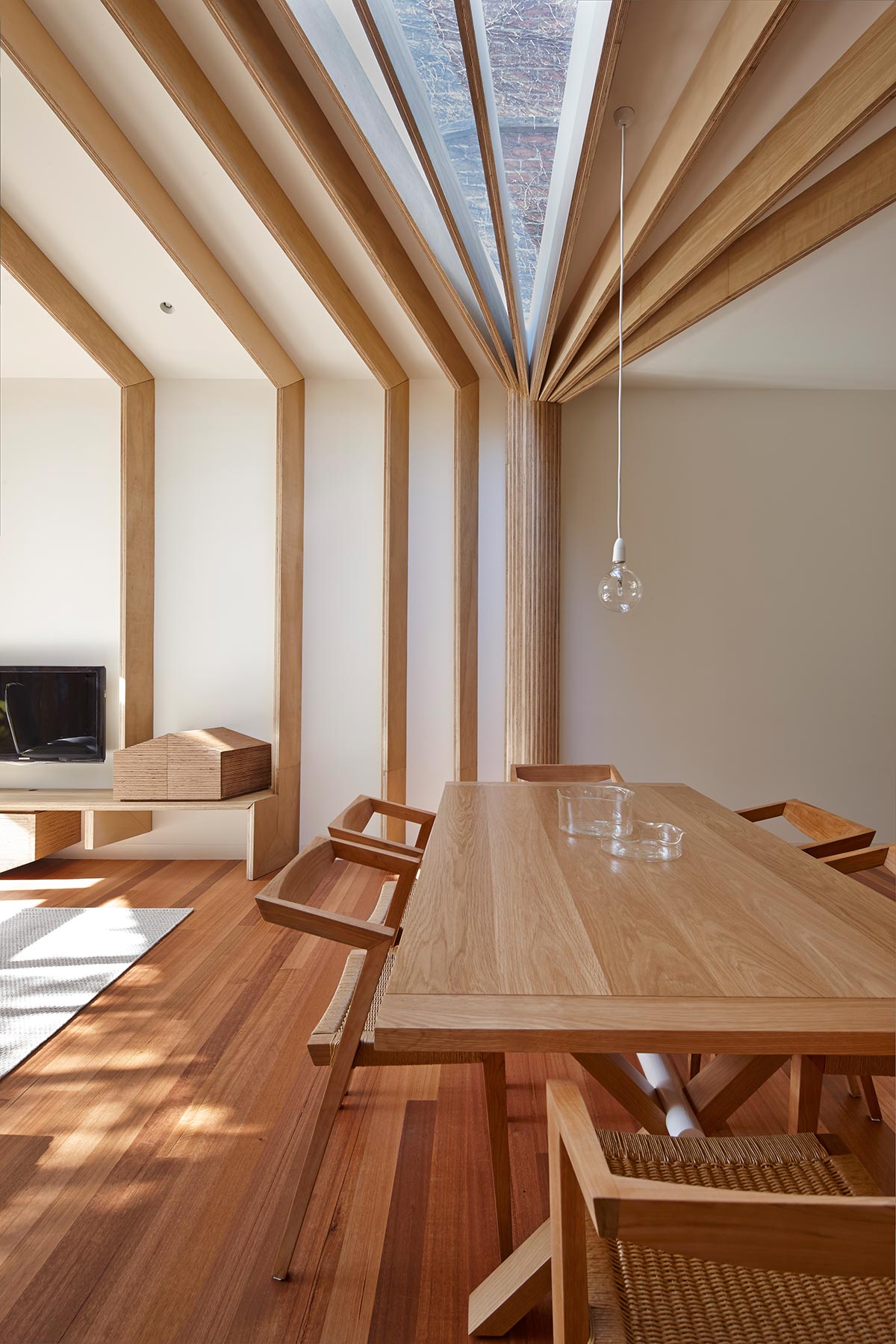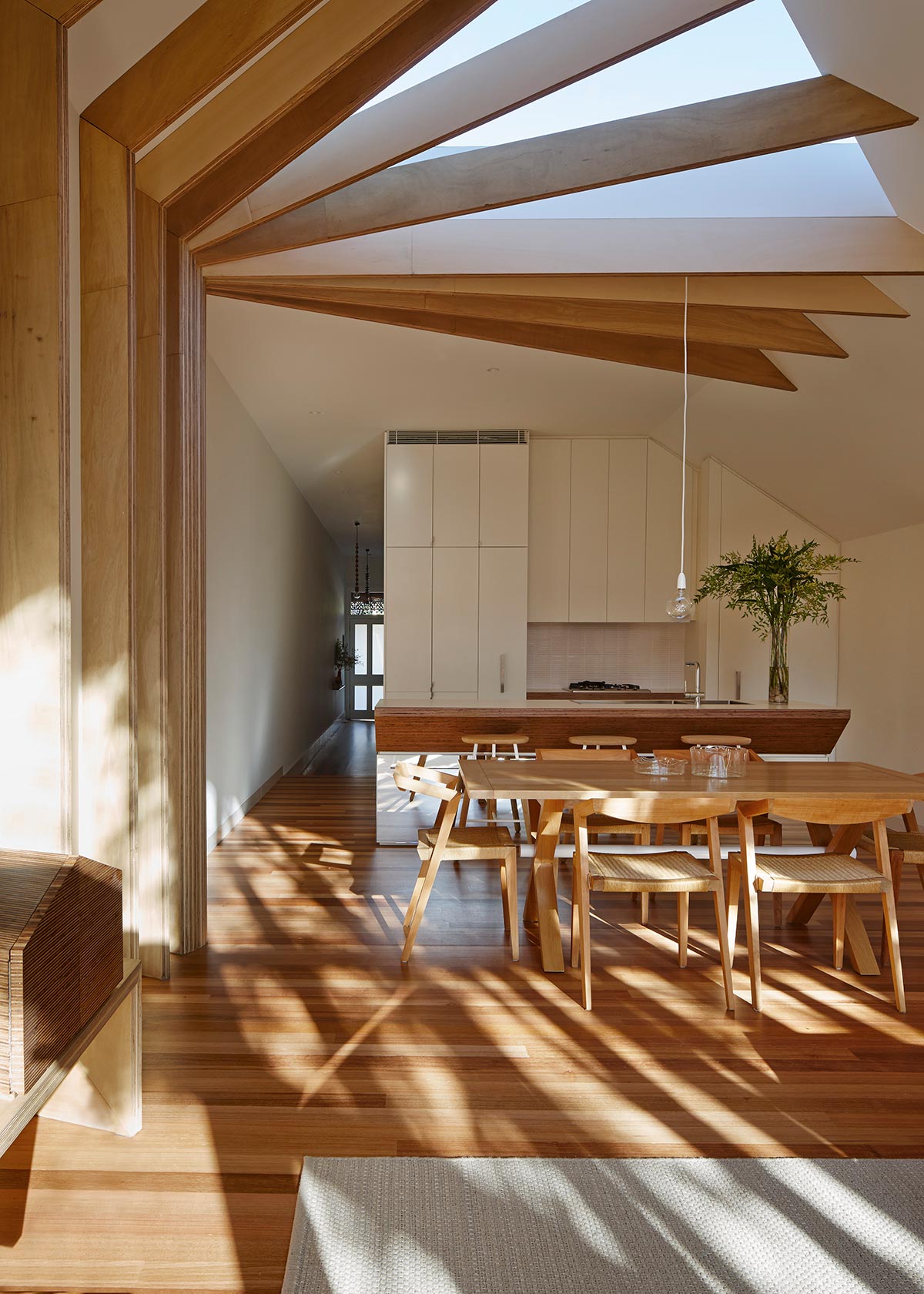 "The timber beams form the thread which stitches the living room to the existing house, then beyond to the western courtyard. The timber beams converge into a large timber column, reminiscent of a bobbin thread. Within the courtyard, a mirror is positioned strategically at the end of the threads to extend the space and create a sense of unravelling. The timber threads twist over the western facade to provide added shading to the Living area which will soon be overgrown over by greenery." – FMD Architects
From internal joinery to the landscape paving, the evident commitment to the design and reference to the tapestries is reinforced through all the details. At the end of the outdoor beams, one extends over the width of the site to reinforce the formal house outline while also representing the tie off of a tapestry. Spaces have been arranged via skylights and courtyards to allow a healthy amount of natural light and ventilation to flow through the home throughout the day. The water garden also acts as a natural cooling system for the living room.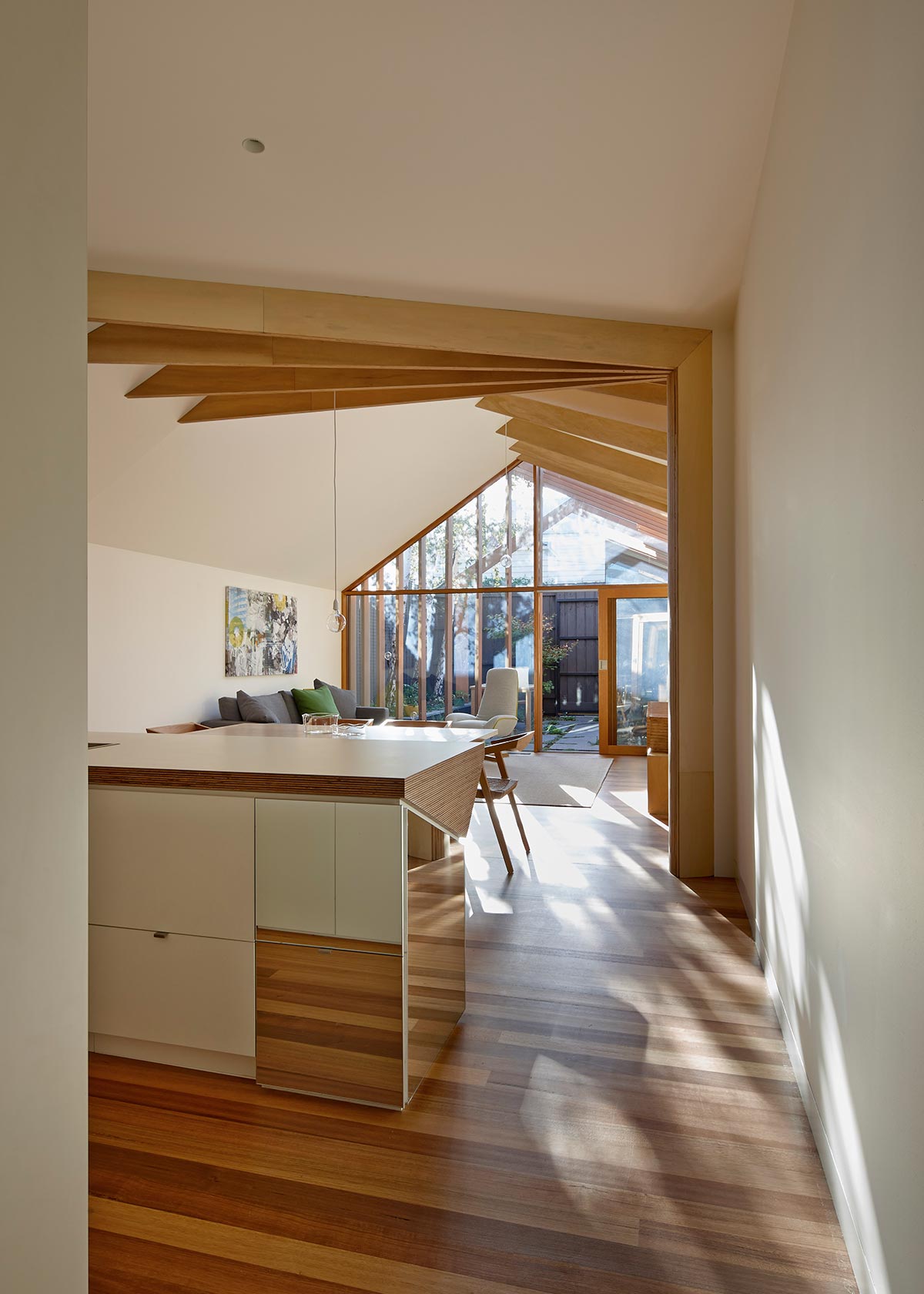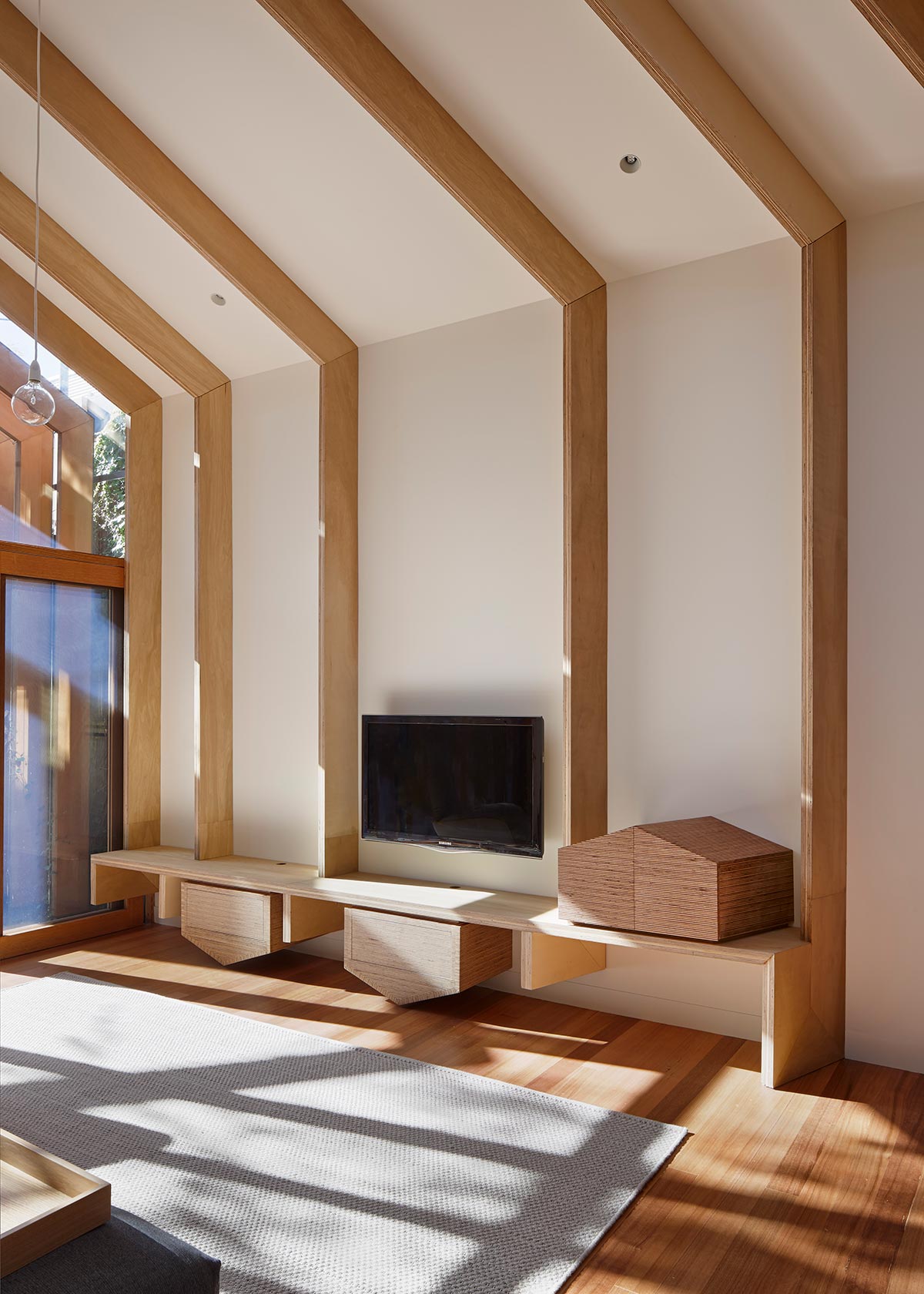 "The project encompasses what interior design can achieve by developing an integral relationship between the architecture, interior and landscape. There is no clear definition in this project to where one discipline starts and the others end. While the site and spaces are compact, the physical and visual connection of the continuous beams allows the interior and exterior to converge and create a sense of one large singular space." – FMD Architects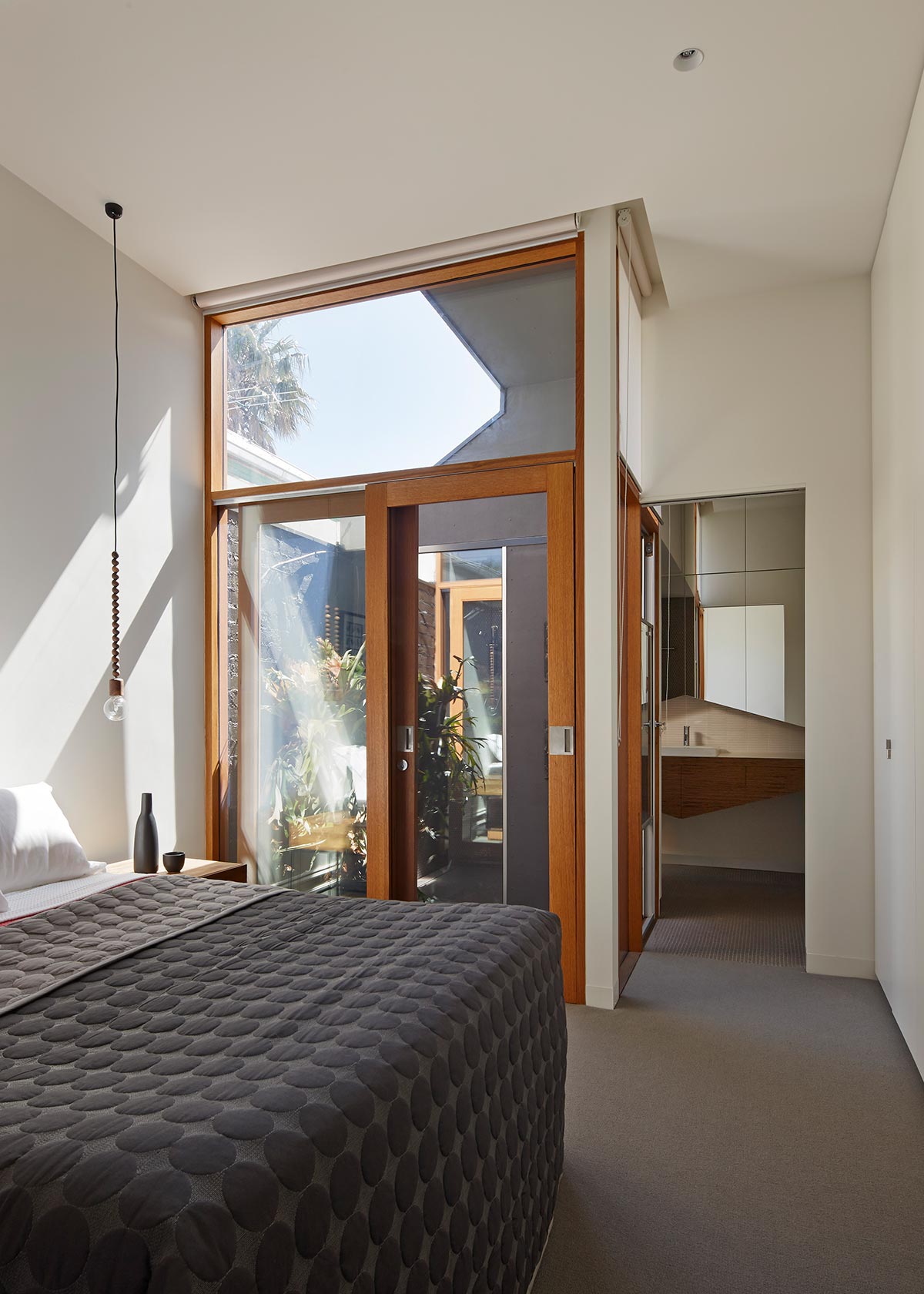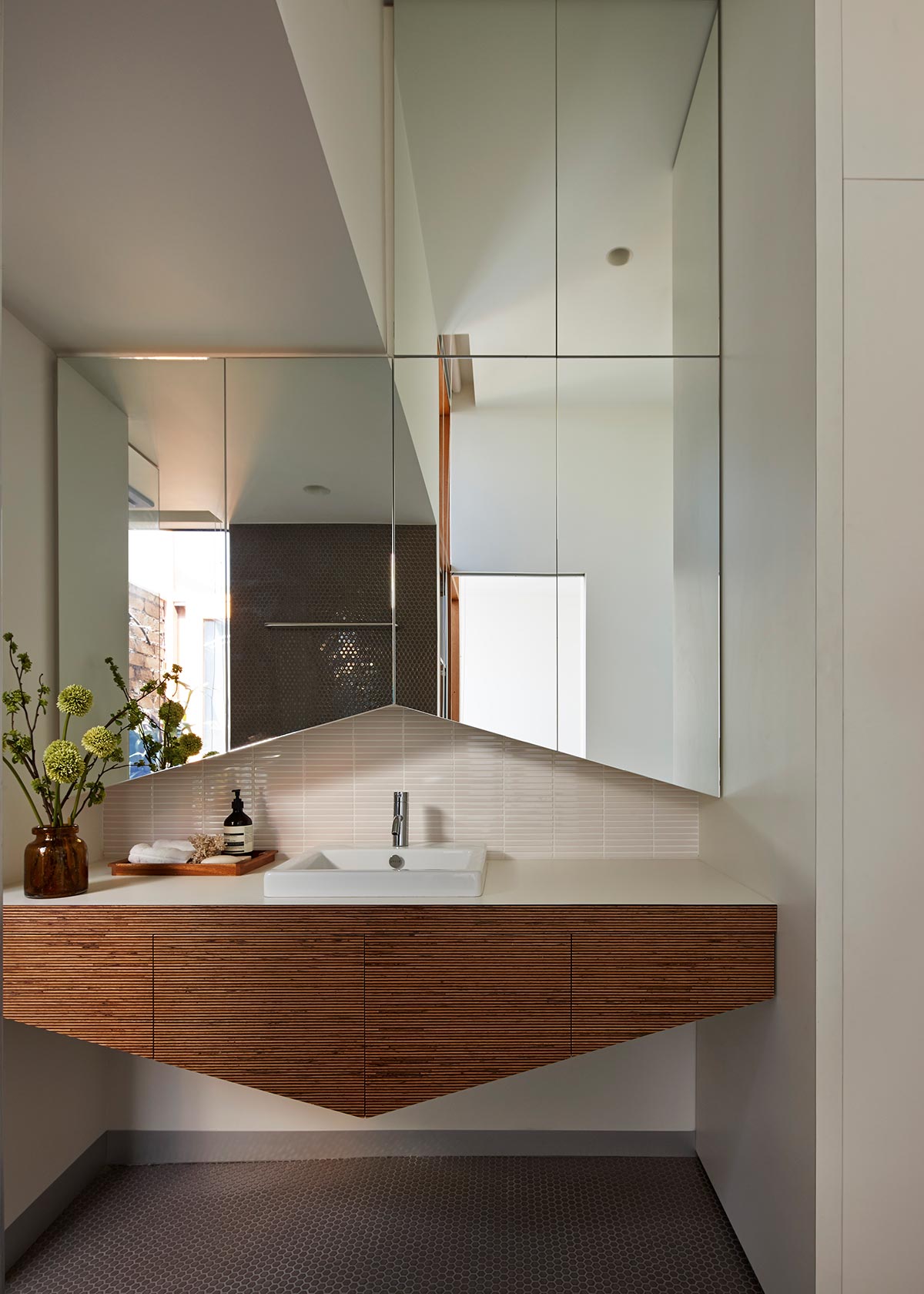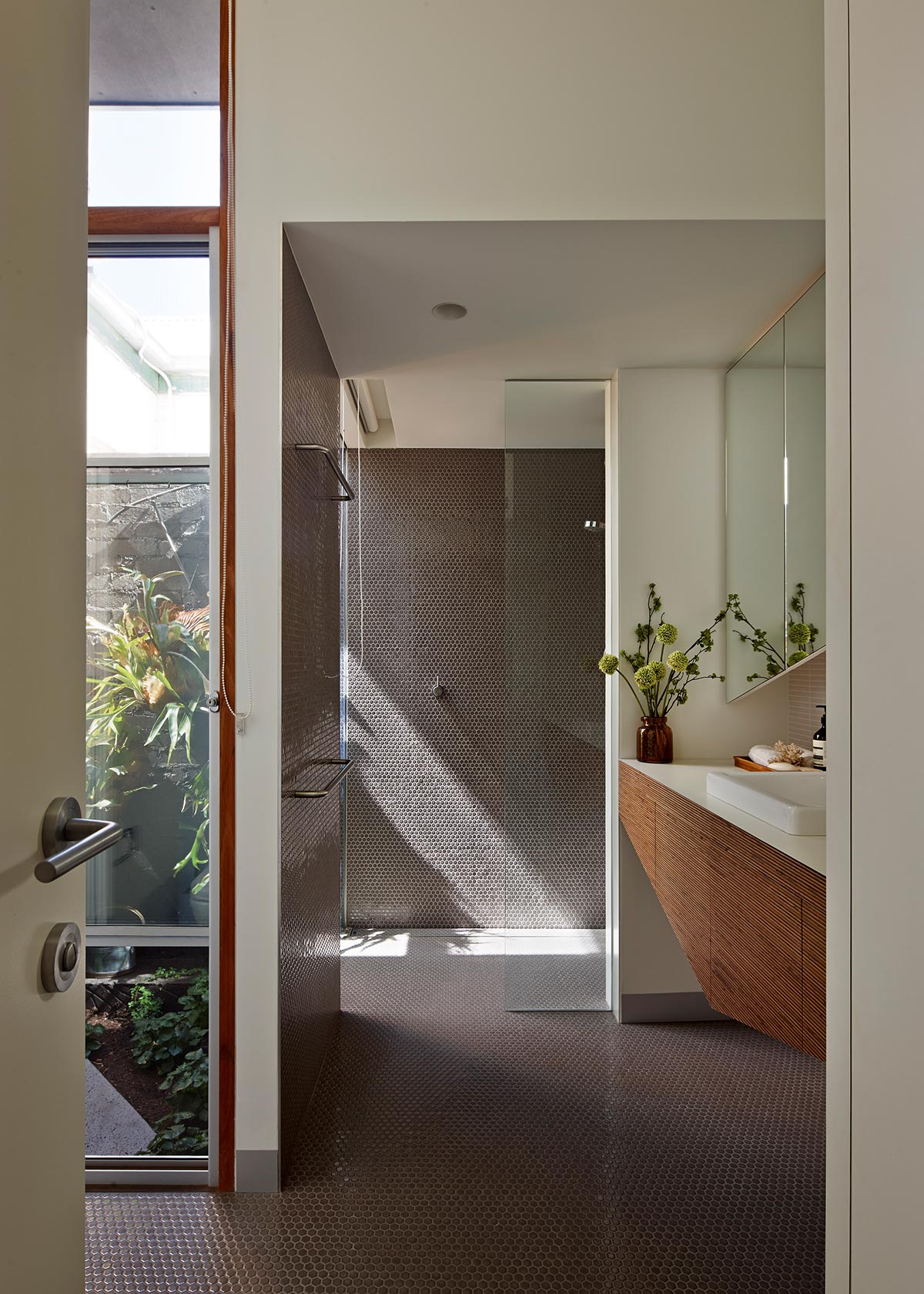 Cross-Stitch House by FMD Architects is considered to be an oasis in the middle of the city. It presents a sense of spaciousness and openness which can be deemed a luxury in inner city dwellings. With the addition and refurbishment of the series of spaces, the existing damp and dark Victorian terrace now offers an entirely new holistic yet diverse experience for its inhabitants.
Project: Cross-Stitch House
Architect: FMD Architects
Location:Melbourne, Australia
Type: Renovation
Photography: Peter Bennetts