Situated in the inner suburbs in close proximity to the Bridge Road Precinct, the Richmond Townhouses consist of two triple – storey residences designed by Pitch Architecture + Design. Built for young families who prefer the city's inner suburbs these townhouses are located in a boutique sized land that is only 130 m2 in total.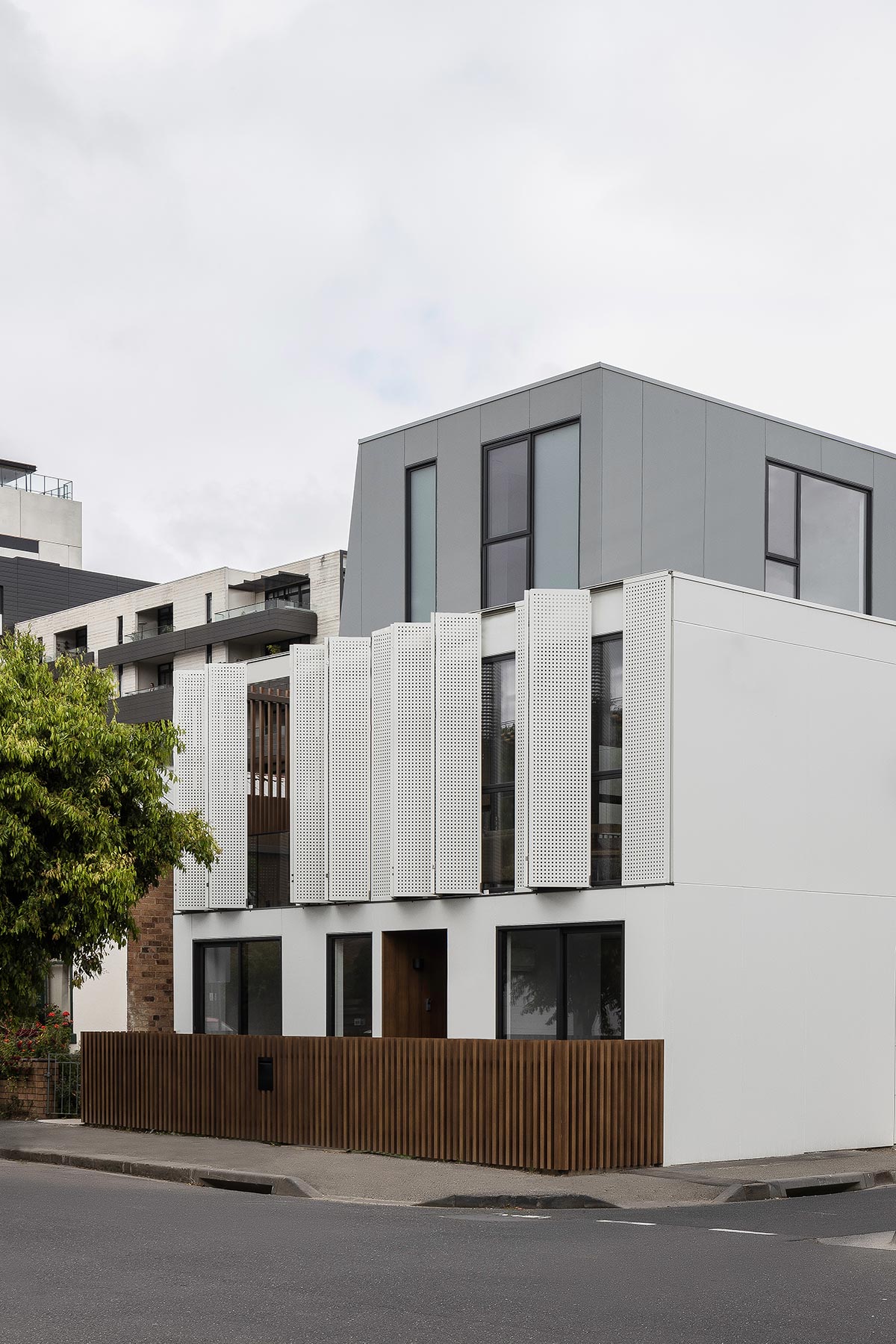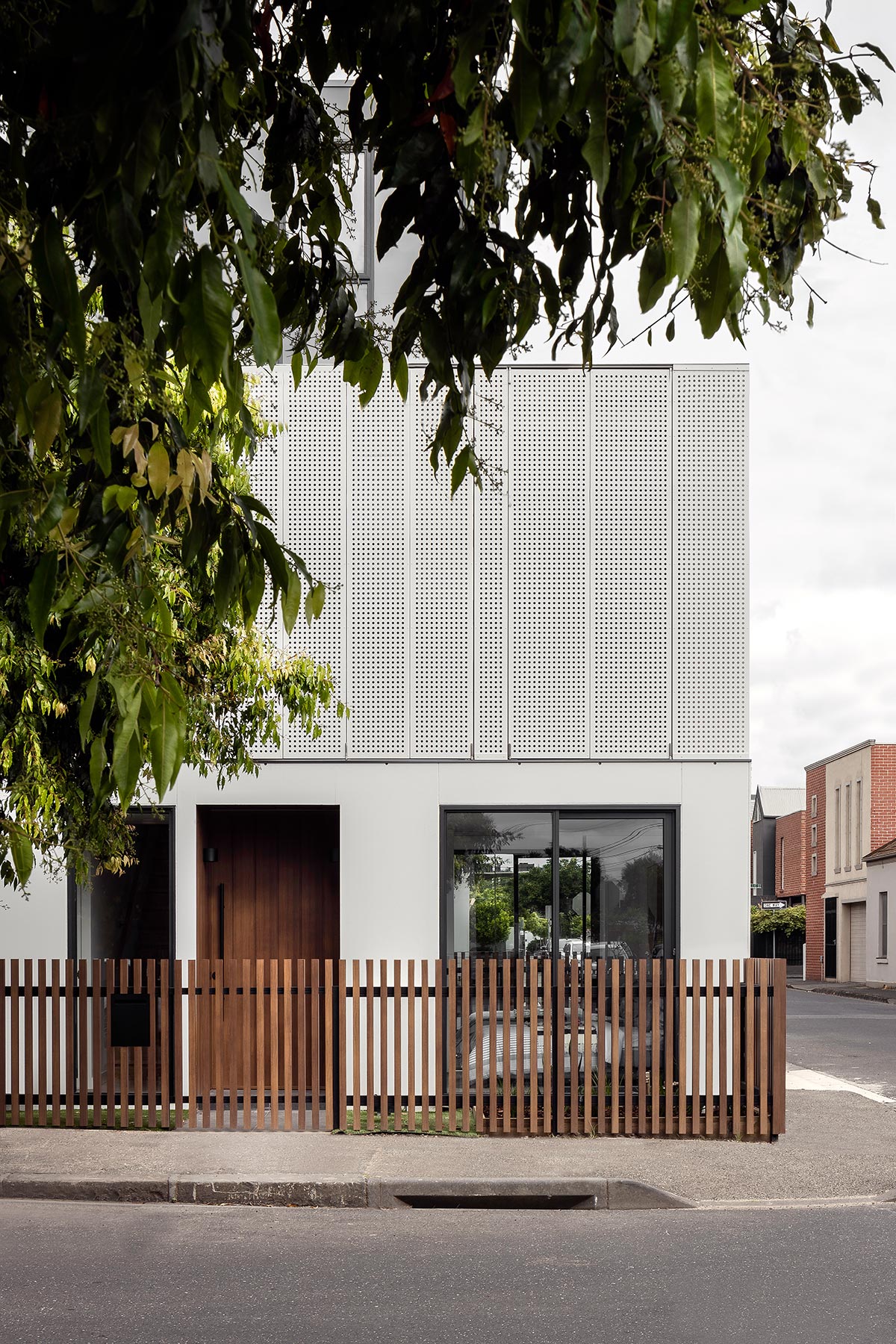 The key design principles for this multi-residential project was to maximize the standards of the living spaces and the efficiency of natural air circulation. Each unit has three bedrooms, two bathrooms and a car porch, all of these were achieved whilst maintaining an airy, generous feeling of space and openness.
"To maximise the outlook and natural sunlight, the main living spaces for both units are positioned on the first floor, looking straight onto the streets. With floor to ceiling windows and fairly exposed living rooms, a perforated bifold screen is incorporated to add a layer of flexibility and privacy when needed. The bifold screen provides a good level of privacy while filtering through adequate amounts of natural light even when they are closed." – Pitch Architecture + Design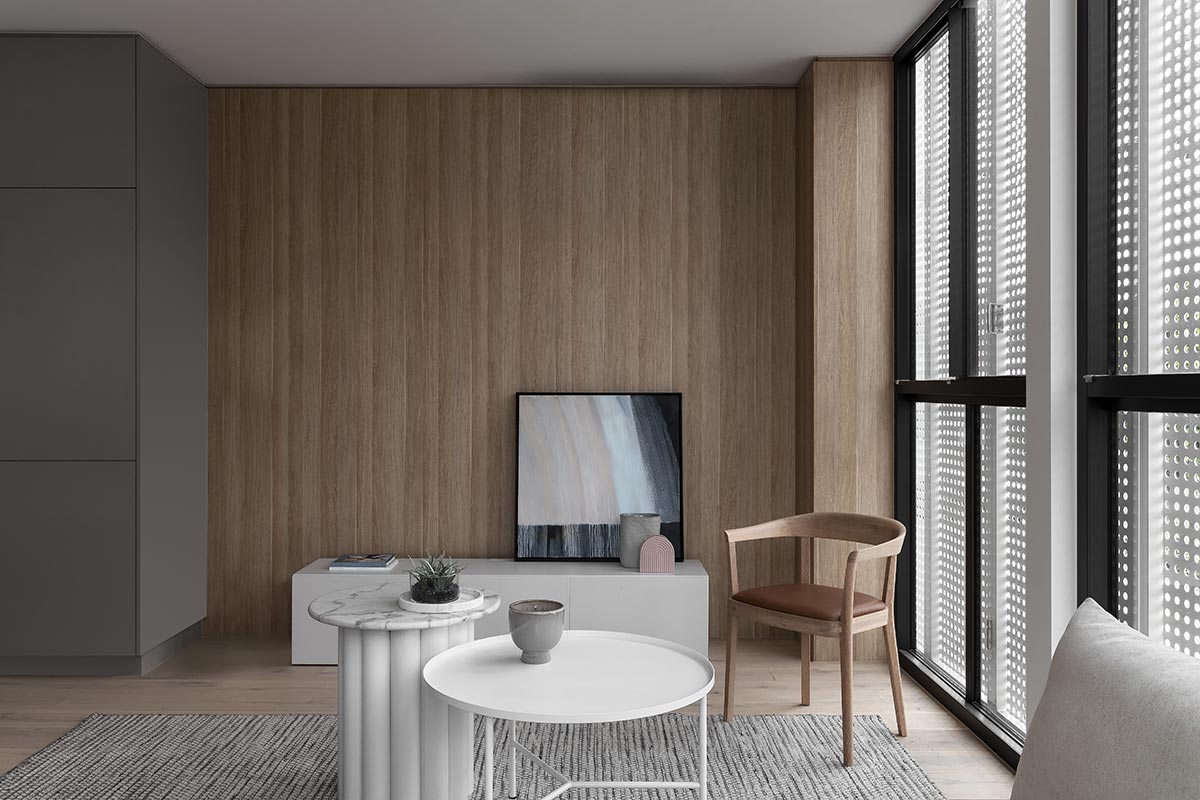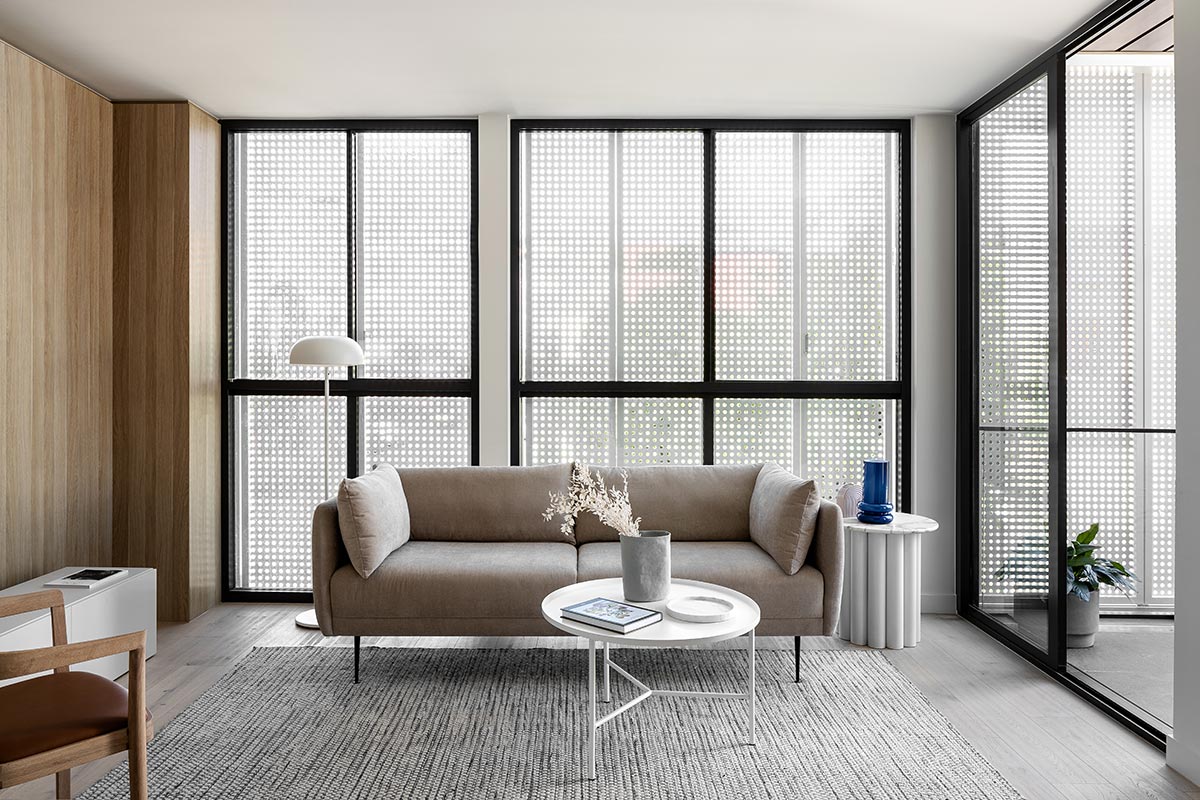 Located on the first floor, the main living spaces have floor to ceiling windows that give a direct view of the streets. This allows an ample sight of the area outside and welcomes natural light coming from the sun. On the other hand, a perforated bifold screen is added to provide a private retreat from the streets outside. These bifold screens are an incredible addition, they provide privacy but filters just the right amount of natural light even when closed.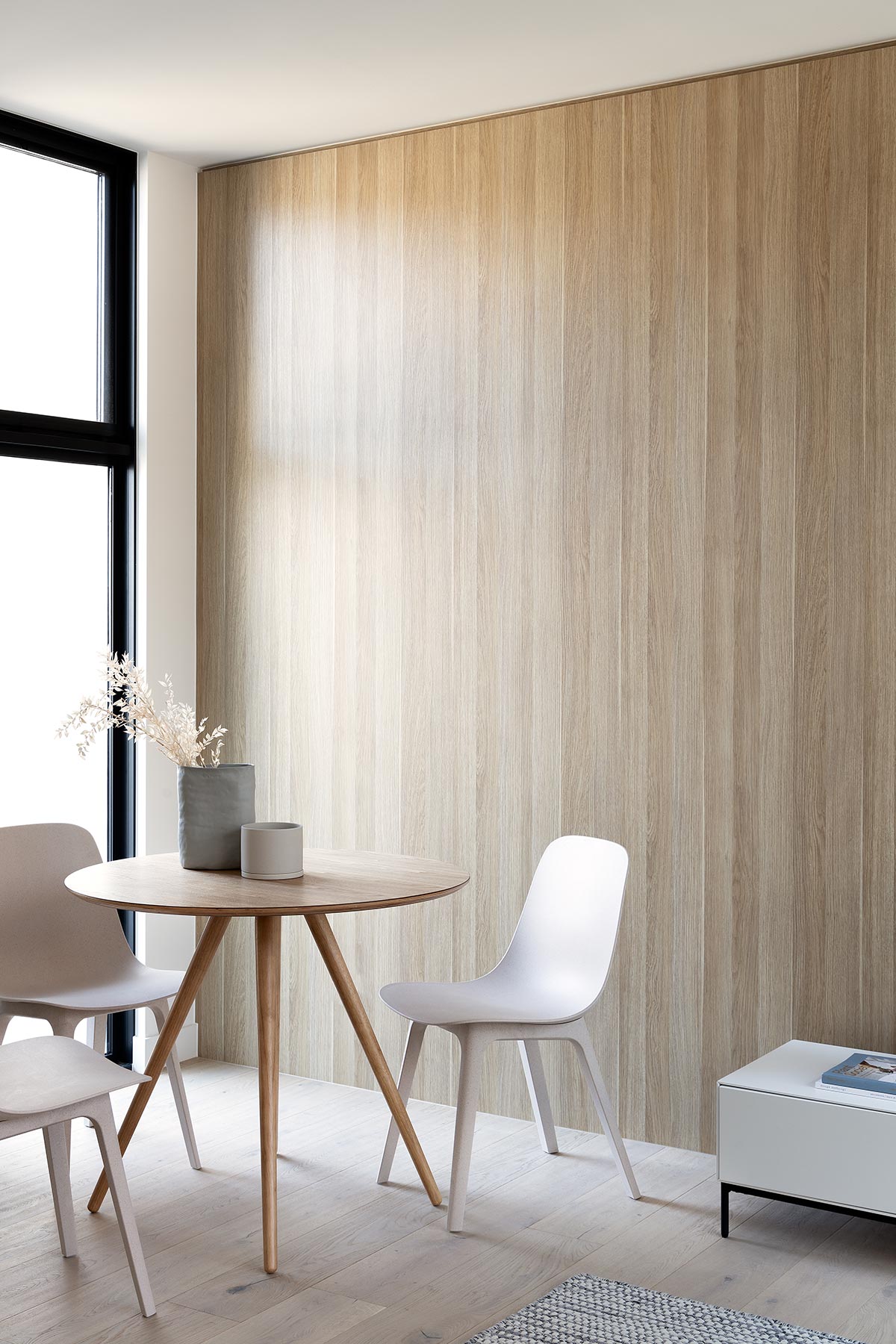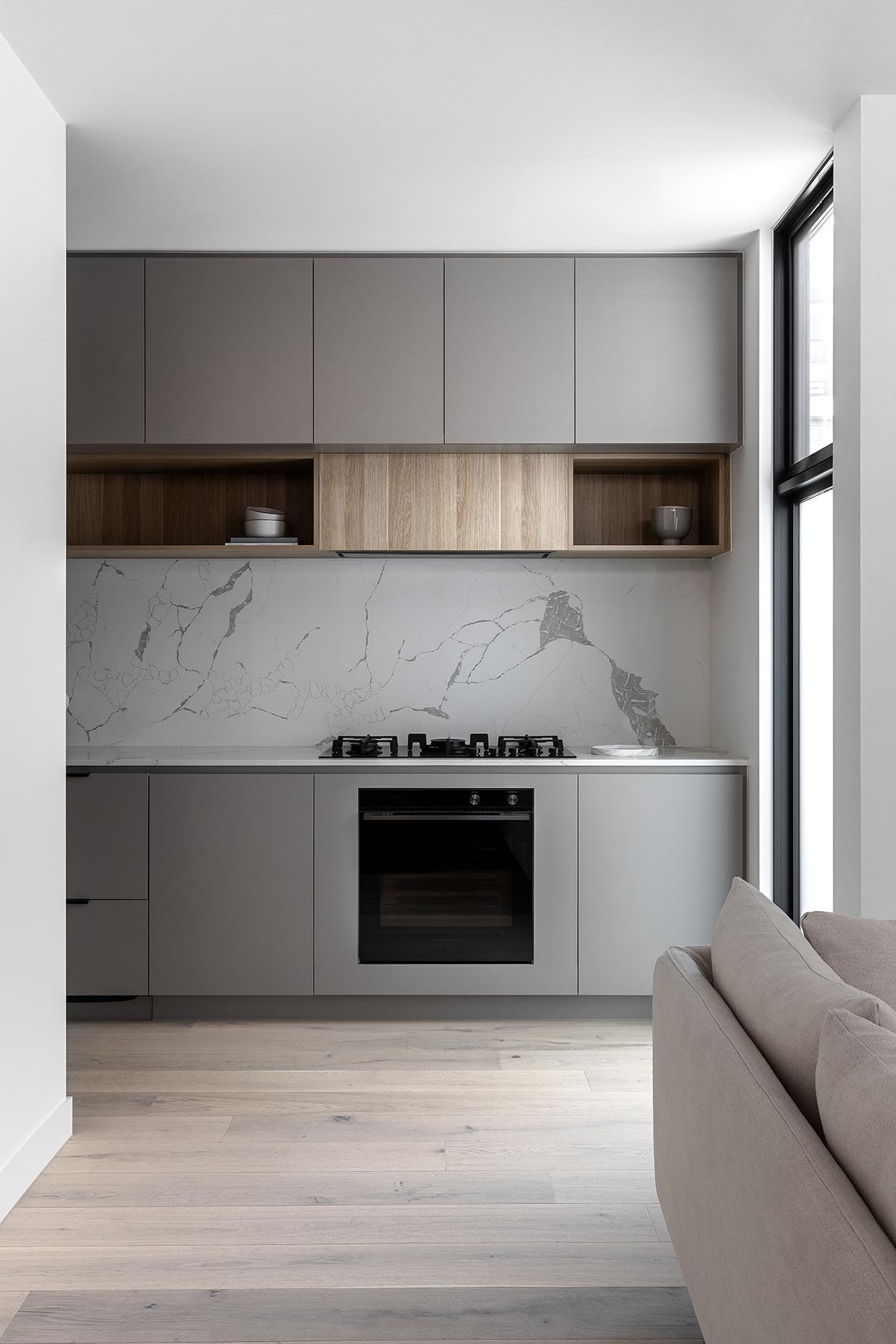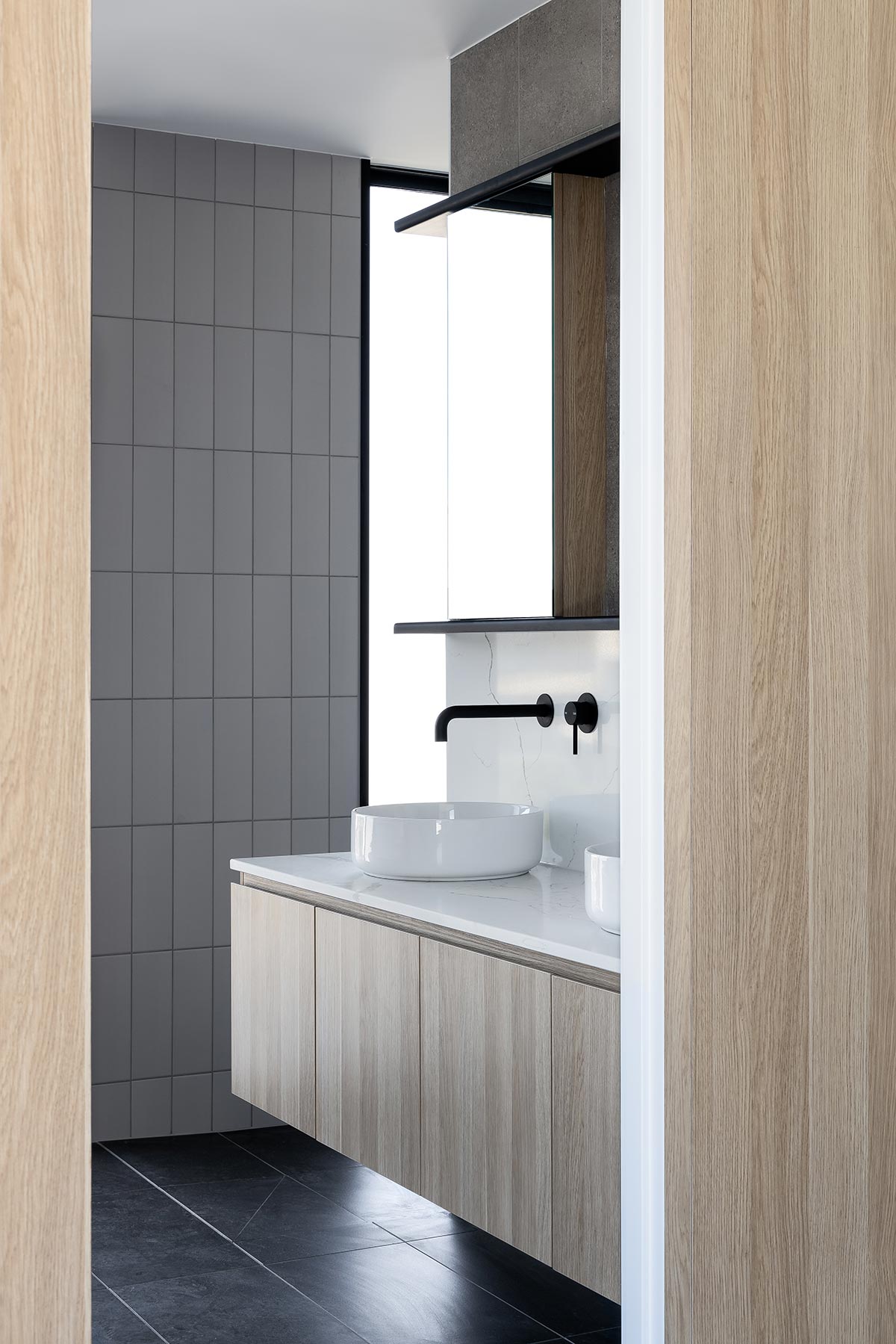 Dusky, dark window frames add a dash of colour and contrast to the muted, neutral coloured walls. Timber floors and oak veneered walls were largely used to bring a sense of comfort and a homey feel to the interiors, contrasting the dense facets of the perforated metal screens. The dark and bold colours of the fixtures around the house, including the kitchen and the bathrooms also provide a variation from the light coloured walls, kitchen counter and the glorious white bath.
"The material palette of the design is simple and minimal. The houses are clad in fibre cement sheeting and predominantly painted white with some touches of grey on upper level. Engineered timber floor and oak veneer wall lining are used extensively to bring a sense of warmth into the interior to contrast with the hard surface of the perforated metal screens." – Pitch Architecture + Design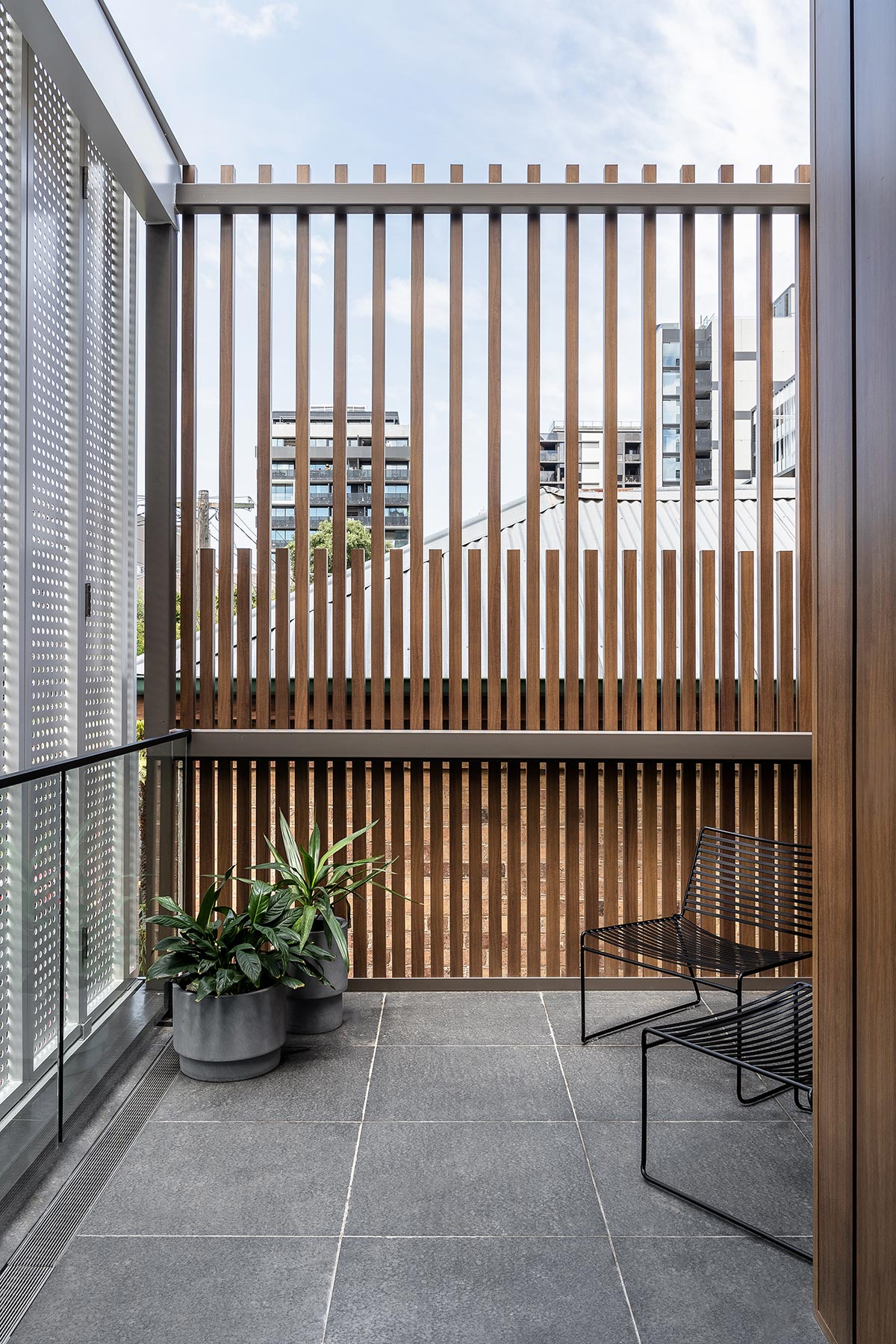 The exterior follows the interior's minimalistic and straightforward design. Fiber sheet cement covers the outside of the houses. In tune with the majority of the interiors, white walls are dominant as well. The upper level is painted with touches of grey. The coffee-coloured wood front door and fences add character, a likely invitation to come home to every day.
Project: Richmond Townhouses
Architect: Pitch Architecture + Design
Location: Richmond, Victoria
Type: New Build
Photography: Tim Kaye