Located within the Heritage Conservation Area of Woollahra Council, the Woollahra House designed by Porebski Architects is perched on a 5 m sandstone heritage wall that forms part of a broad bushland environment. With its solid concrete block corner buttresses rising up from the existing sandstone foundation, the house has been built as a structure that belongs and unifies with the park.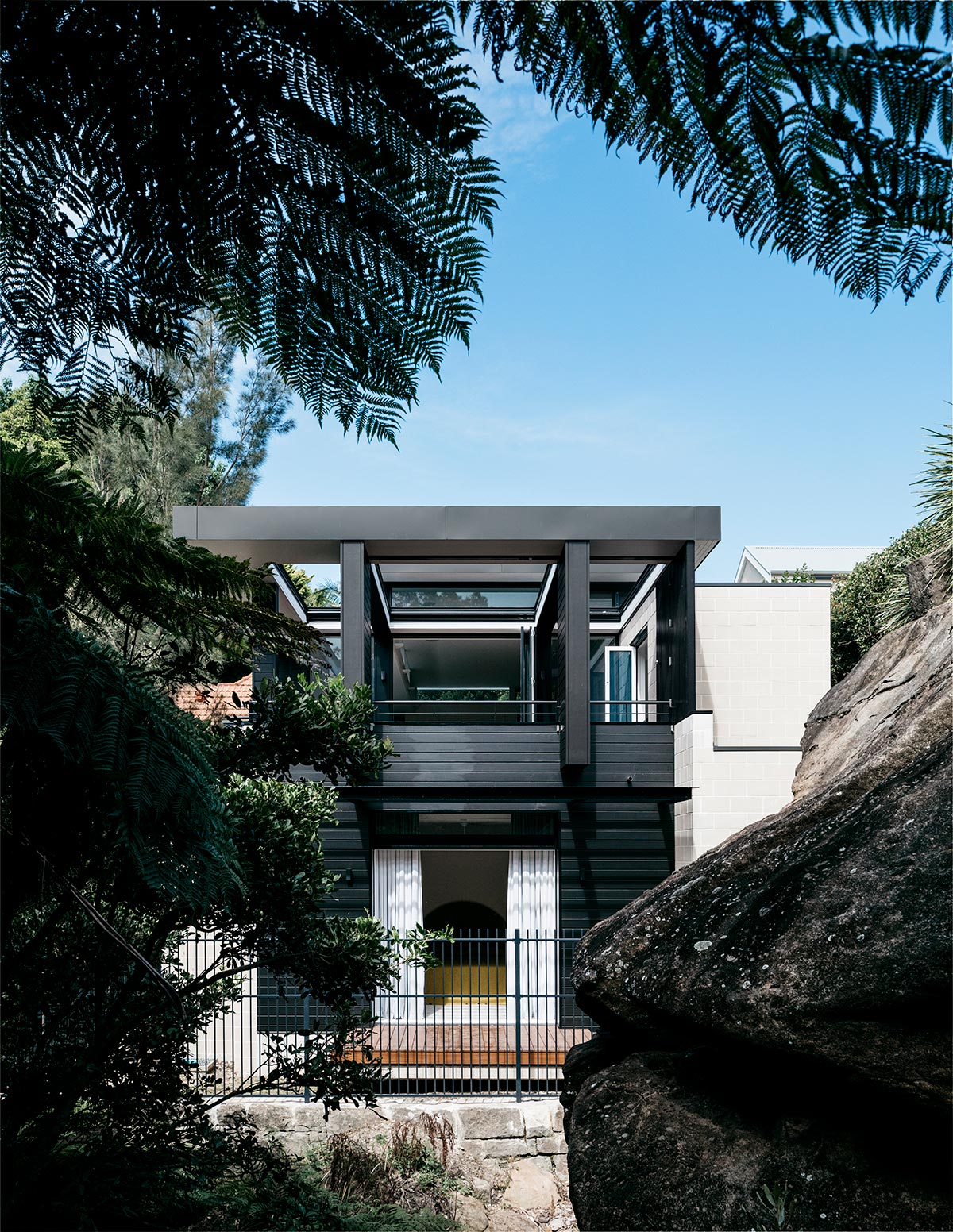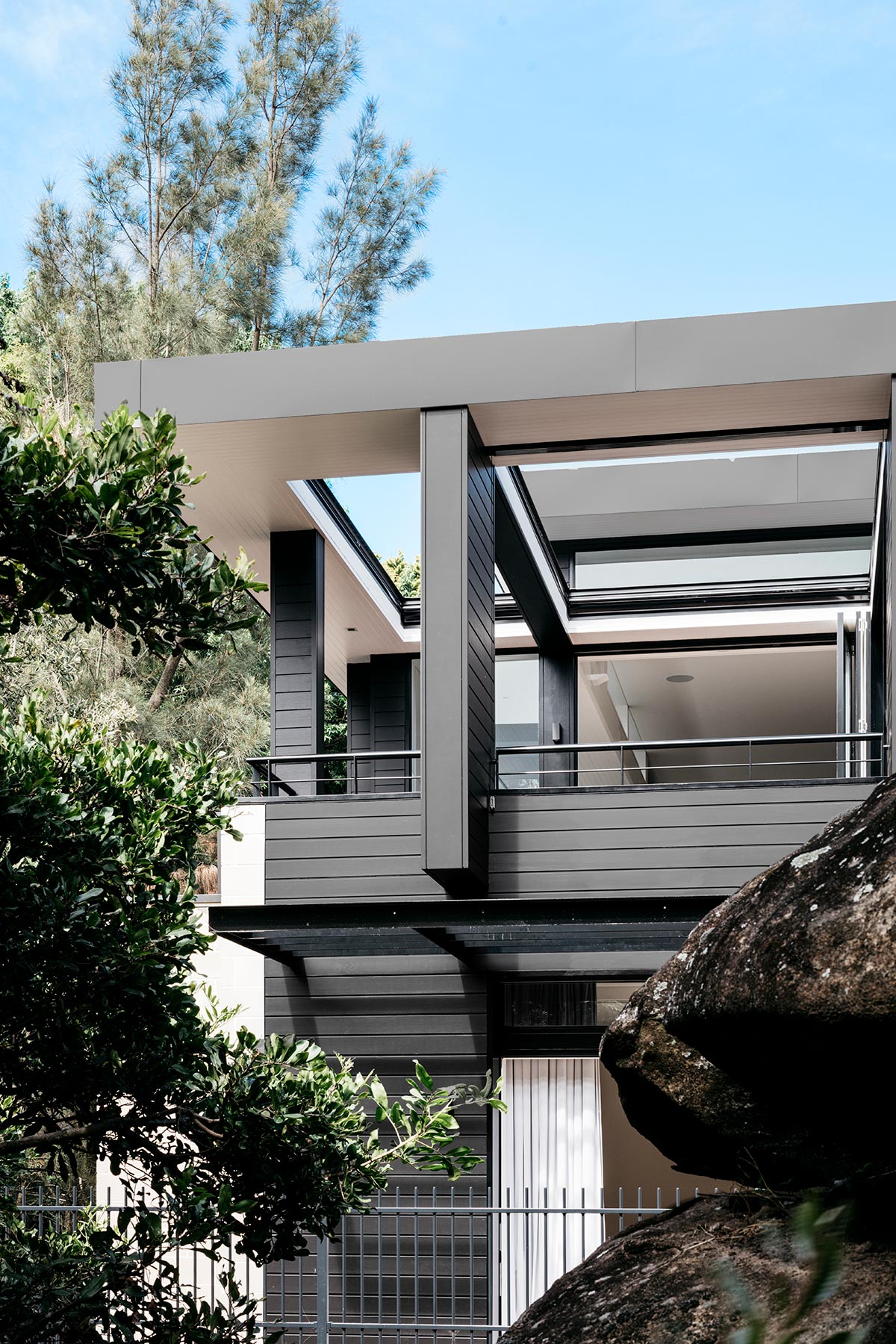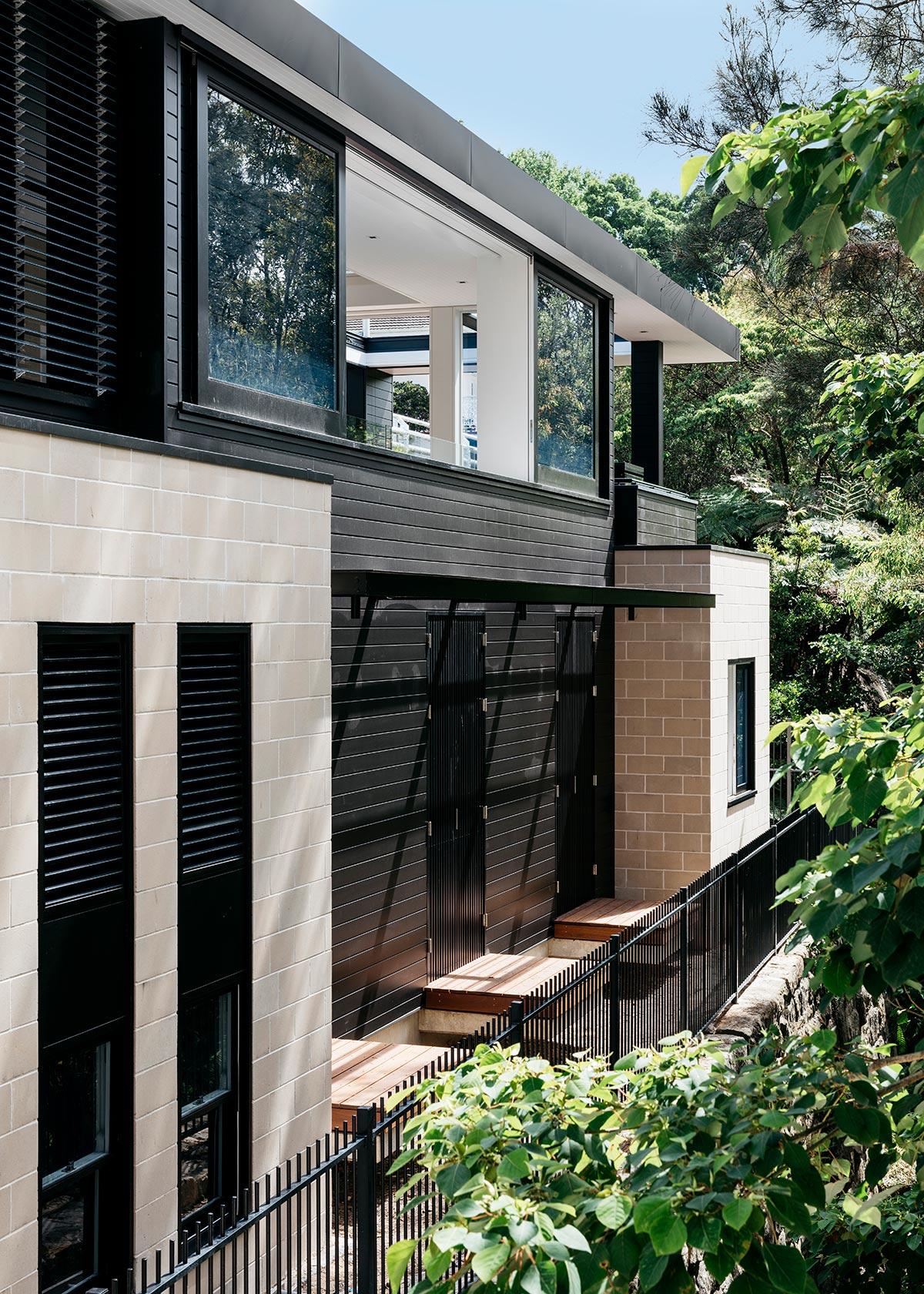 The house is built with two different areas; the service core running along the southern boundary with entrance, stairs and bathrooms; and the north-facing living core comprising four ground floor bedrooms and the upper level living, dining and kitchen. The first-floor living rooms take advantage of the volume of the roof, sun access and bush views, allowing the ground floor bedrooms to enjoy more privacy.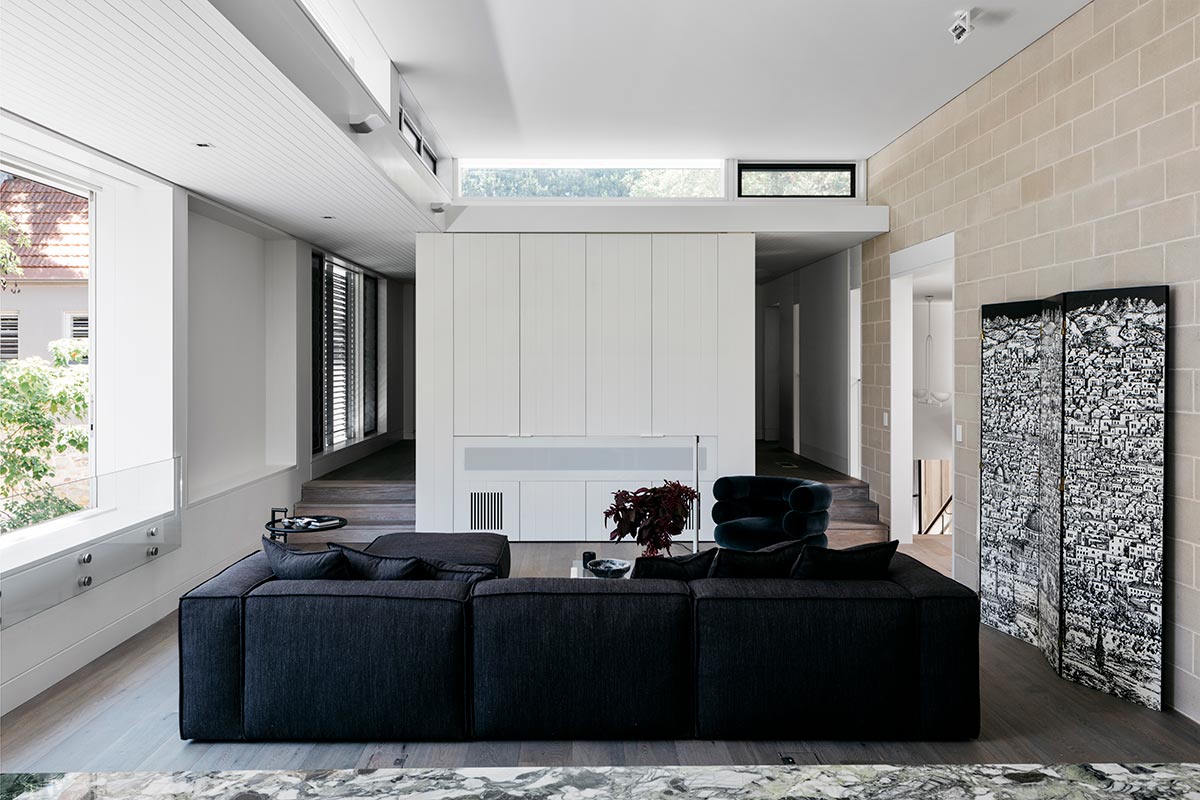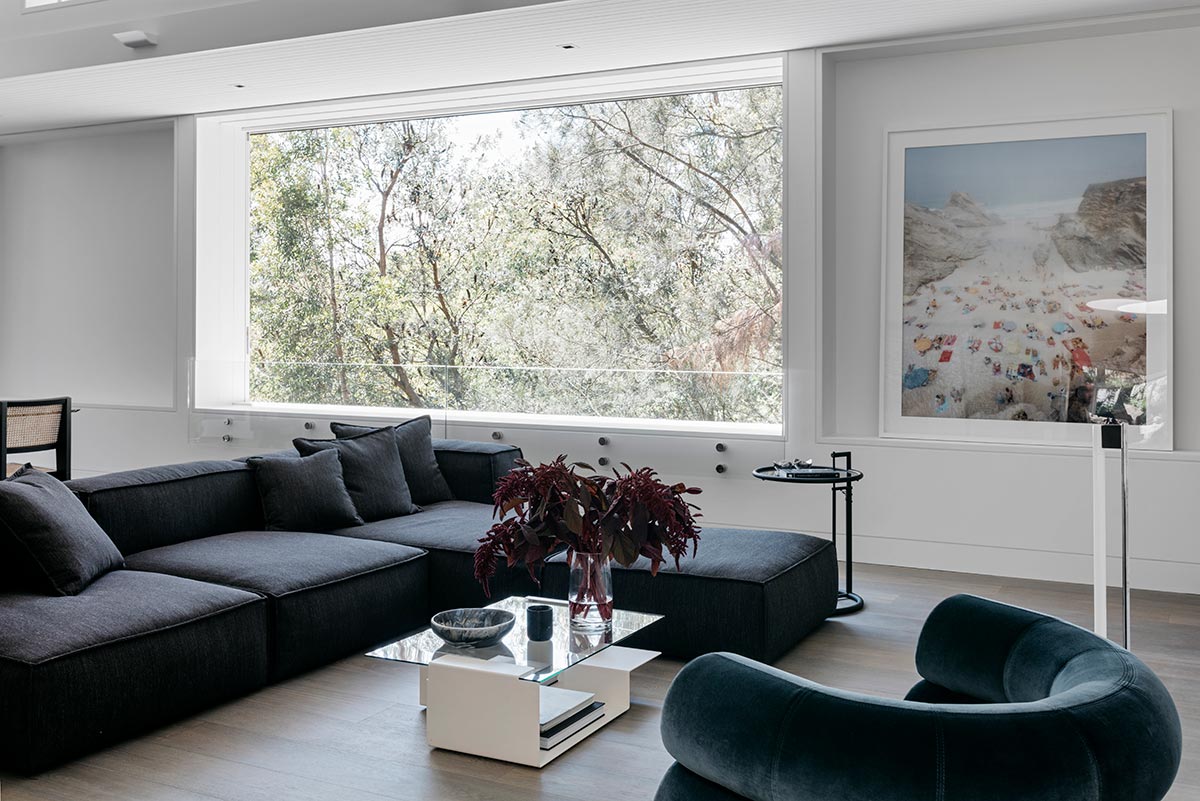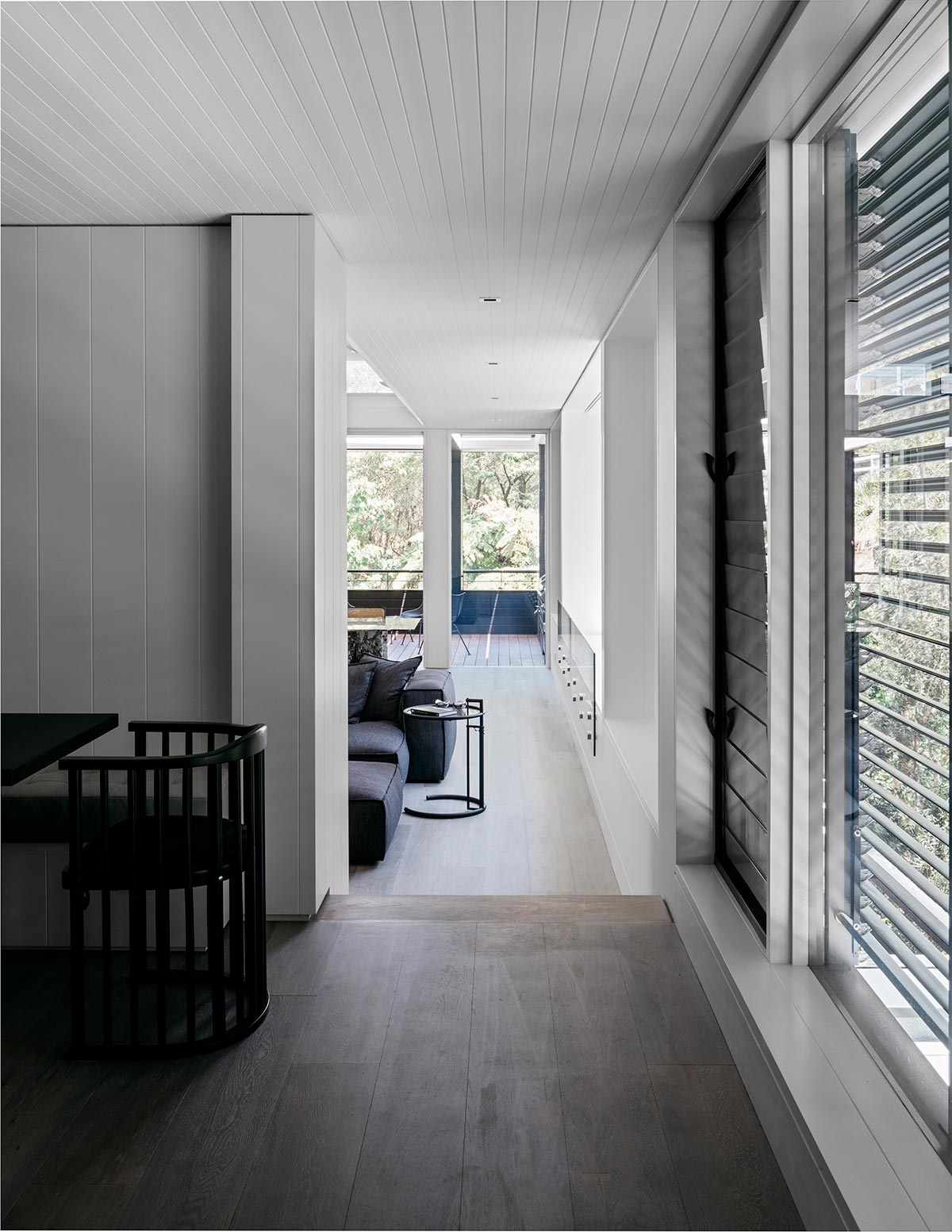 "A simple palette of natural concrete blocks, black timber boards and windows and black zinc were chosen to integrate with the park setting and not dominate the surrounding houses. These same materials return inside to bring a greater indoor outdoor connection. A lighter timber framework on the first floor helps to modulate and integrate the house with the park setting." – Porebski Architects
The living spaces mainly feature a smooth, subdued colour palette that offsets the dramatic tones of the surrounding Australian bush. The structure offers shade and comfort from the harsh summer sun or shelter and protection during colder winter months.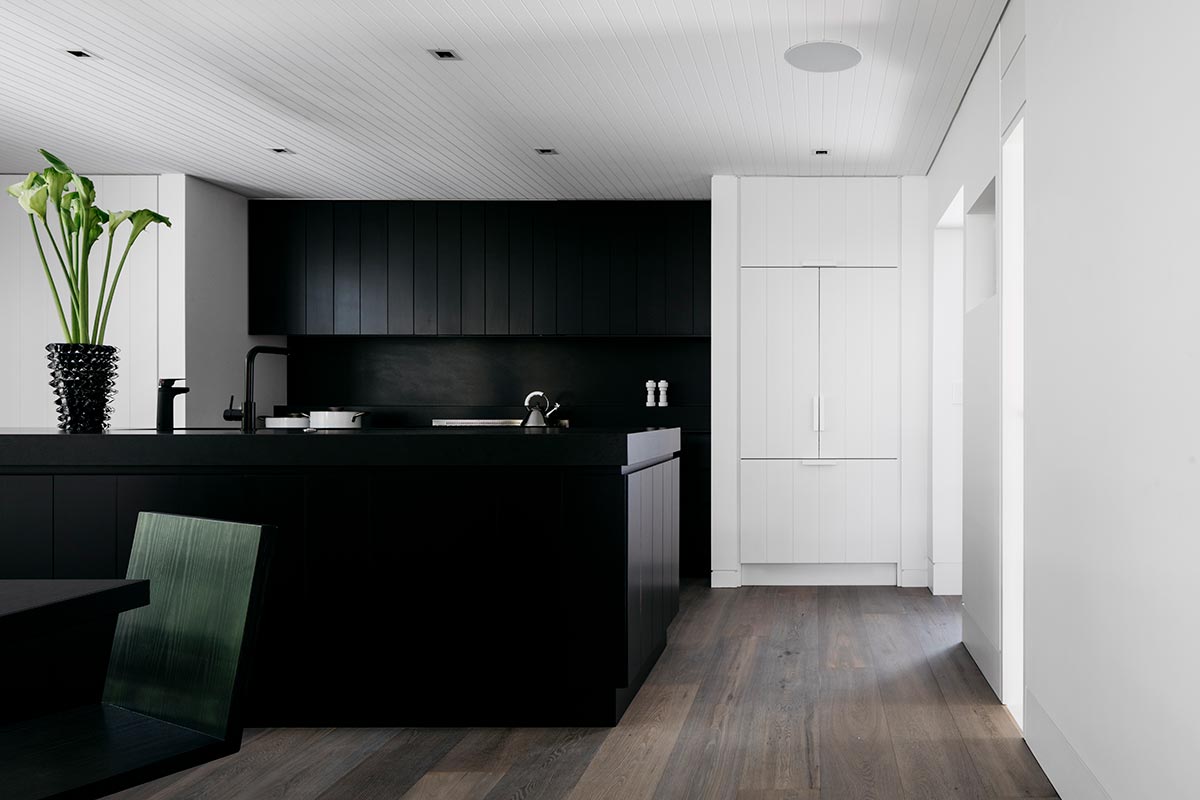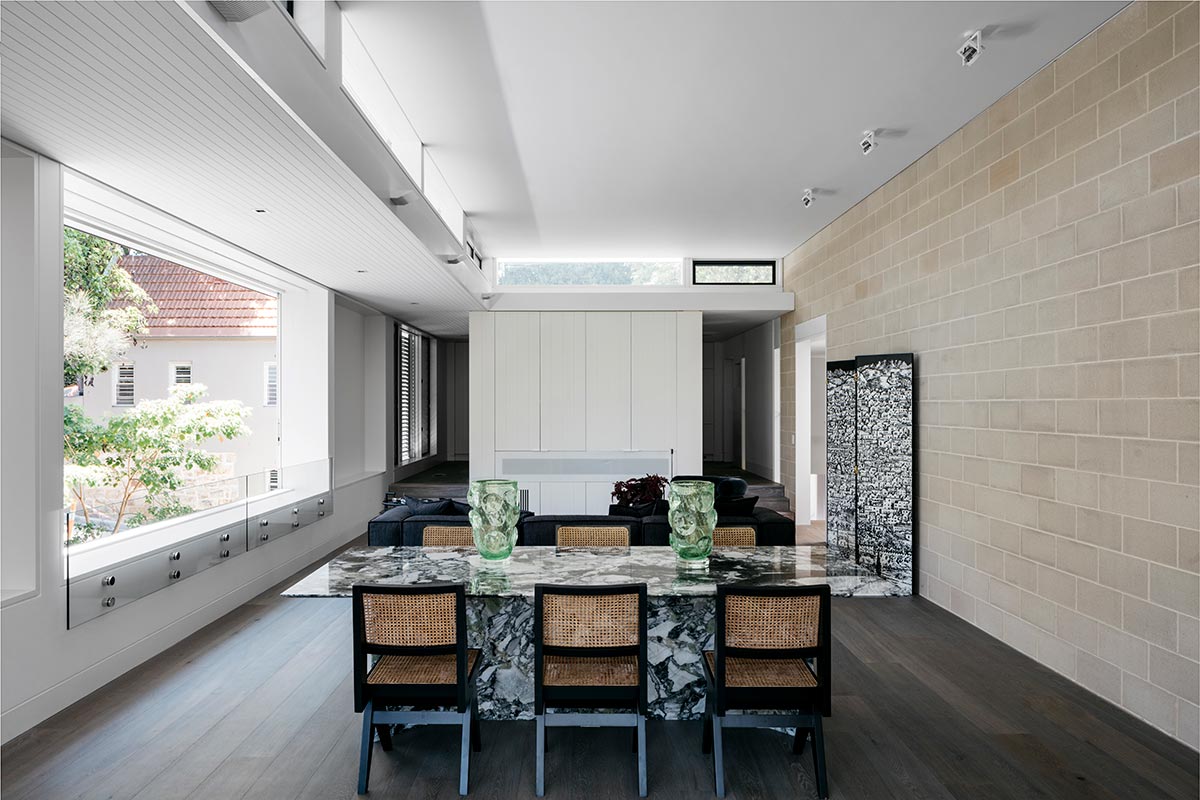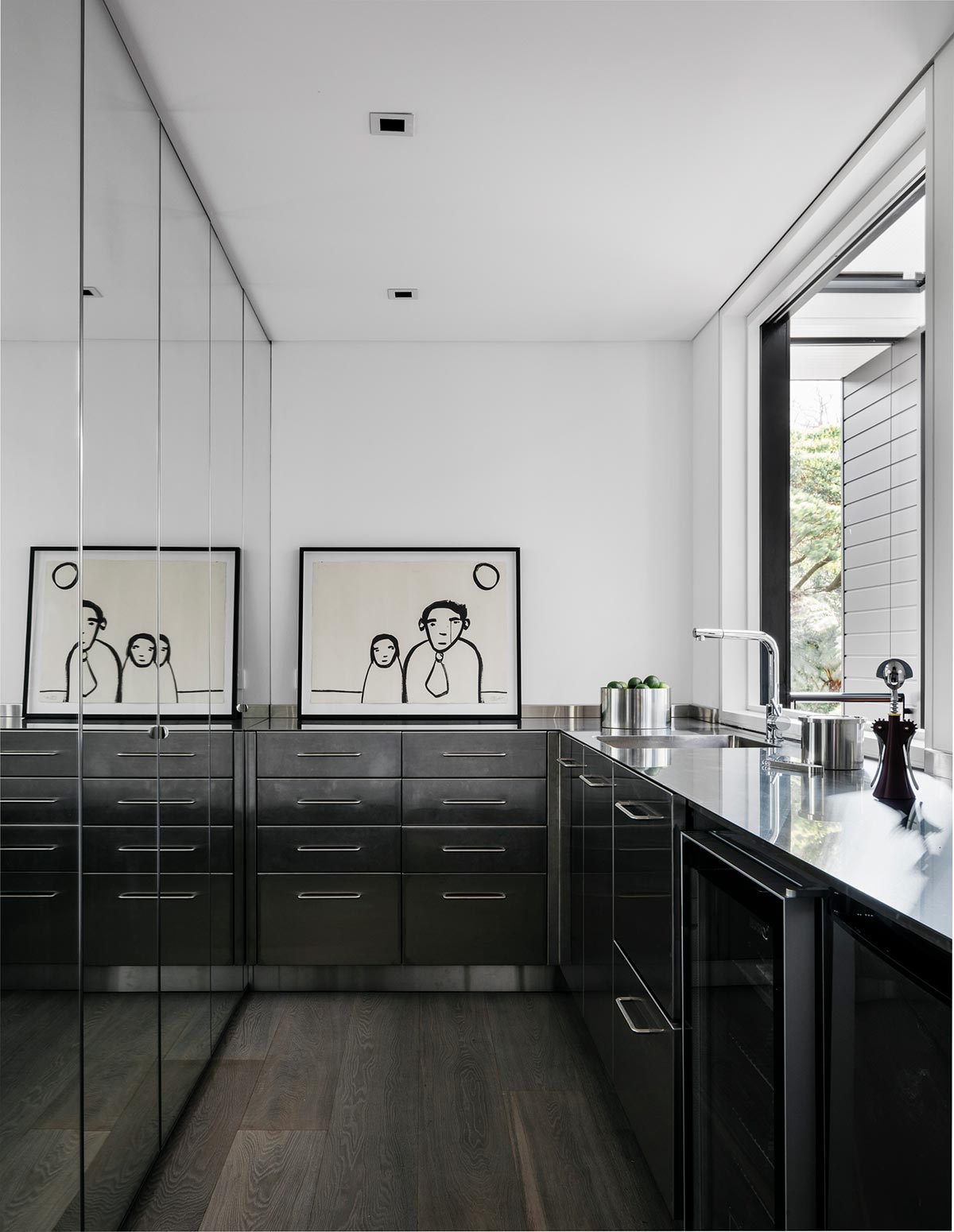 In order to provide additional natural comfort, the nature of the building responds well to the surroundings and interacts with the elements; there are spaces built for late evening sun, or sunny spots in the morning so that you can track the light during the day.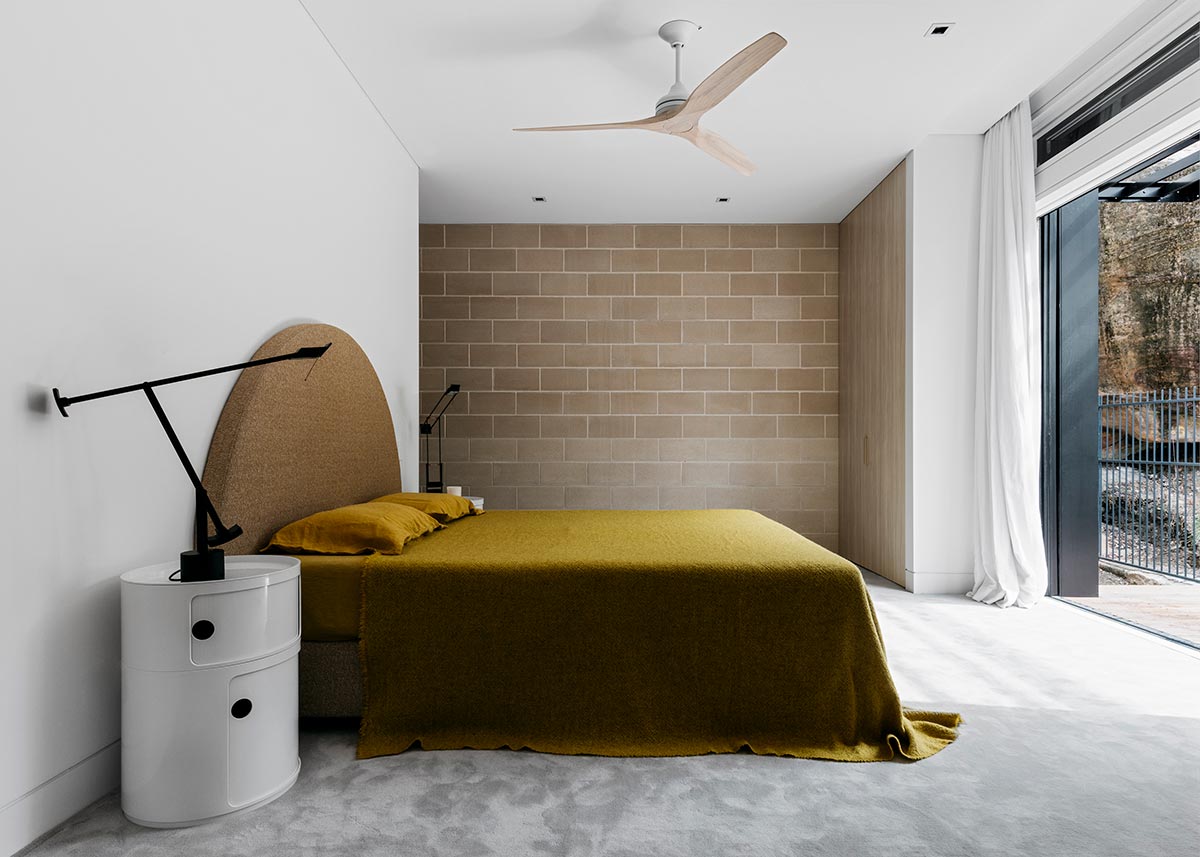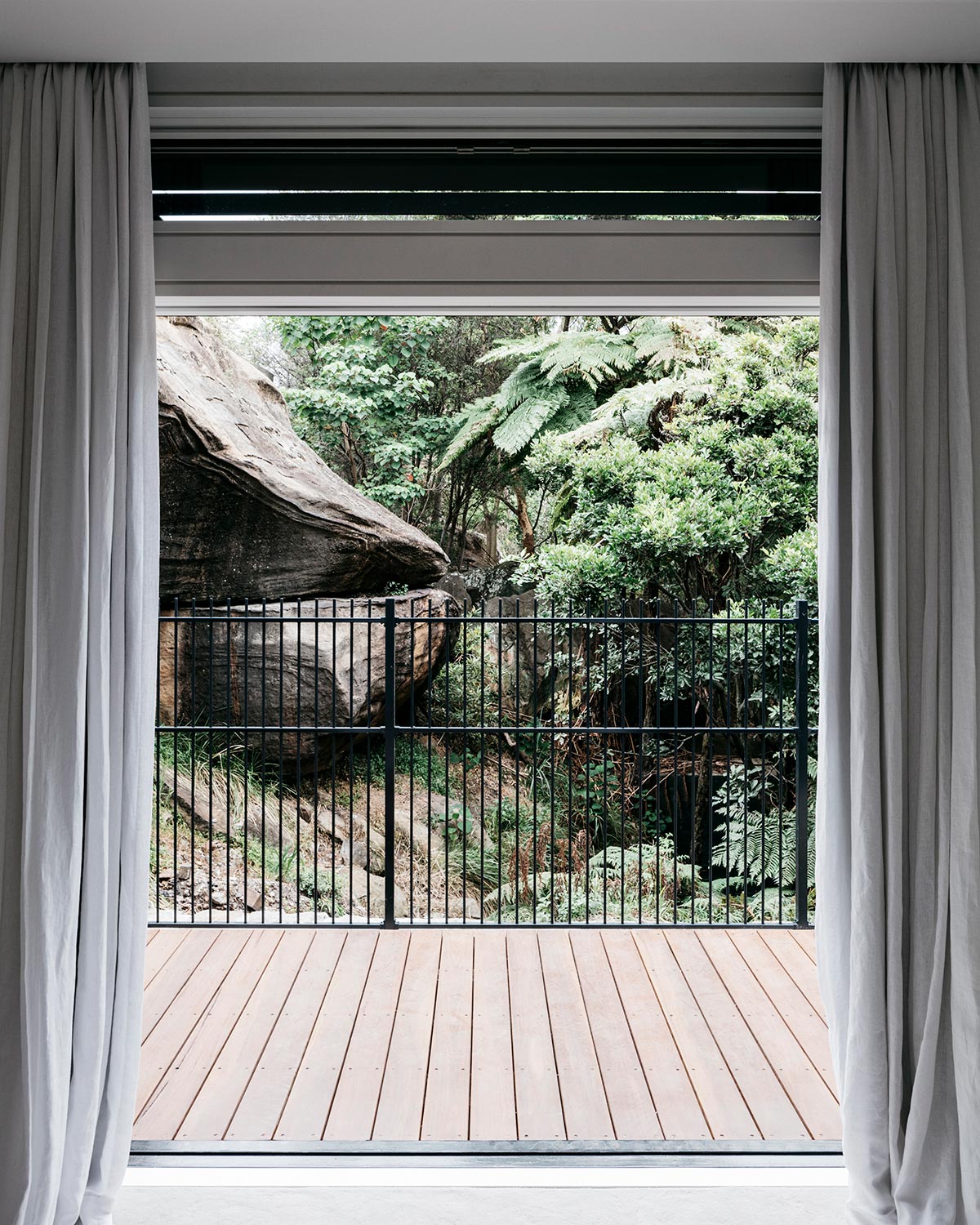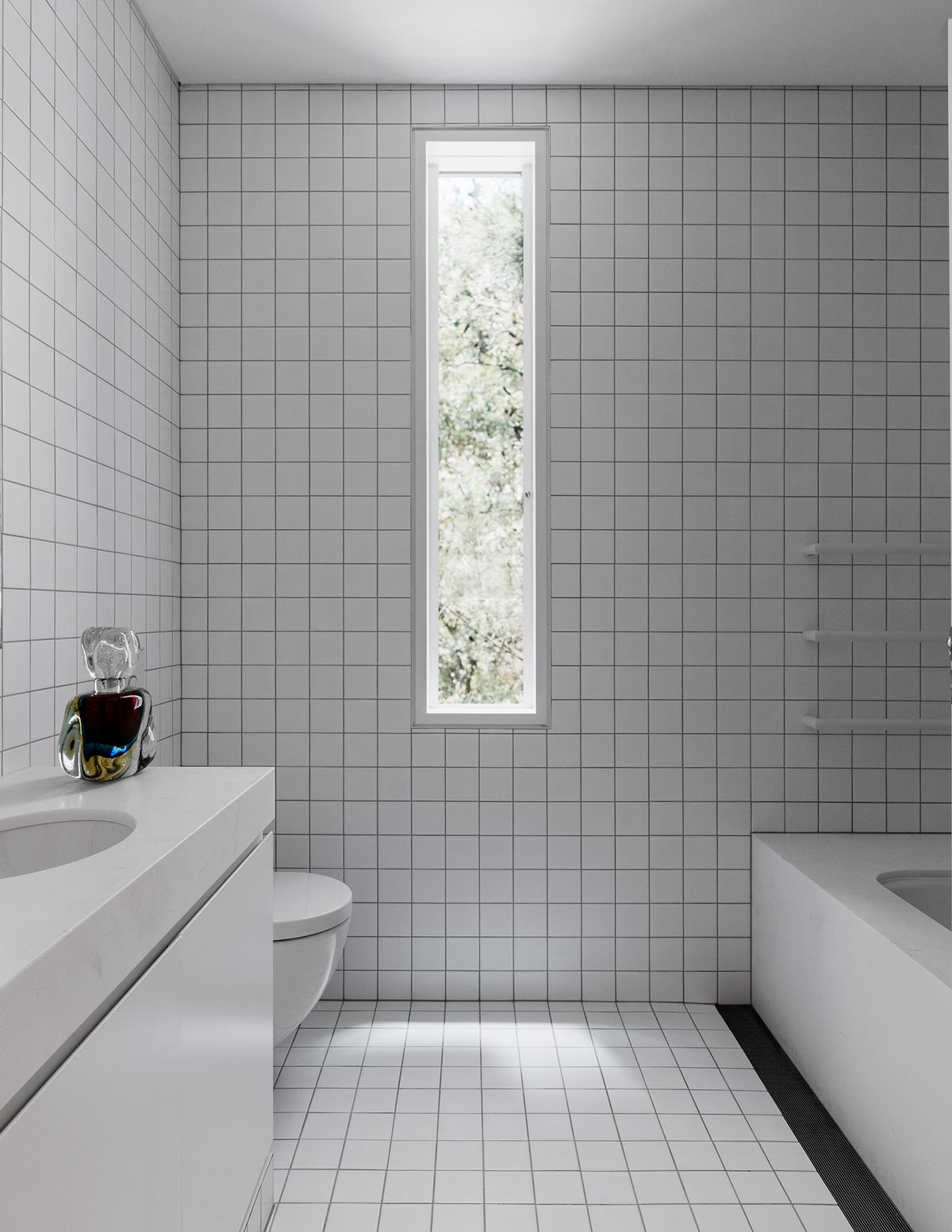 Examples of sustainability measures seamlessly implemented to minimize energy consumption include the north-facing component and elements such as roof overhangs, shutters, materials used, and rainwater tanks. The end result is a residence that offers a raw and refined sensibility with clear forms and high detail.
Project: Woollahra House
Architect: Porebski Architects
Location: Sydney, Australia
Type: New Build
Structural Engineer: Alba and Associates
Builder: Mobuild
Interior Design: Handelsmann + Khaw
Photography: Felix Forest