If there is one thing we love more than a gorgeous home it's a gorgeous home with an equally impressive garden. And the Randwick Pavilion by MASQ Architecture is taking care of that and all our dream home inspiration today. The brief for this project was for the architects to add a new living room space, kitchen and dining room. Dealing with already a sunken house level and surrounding gardens, MASQ Architecture embraced its surroundings and created a design that would wrap itself around the existing environment, connecting the home with the garden.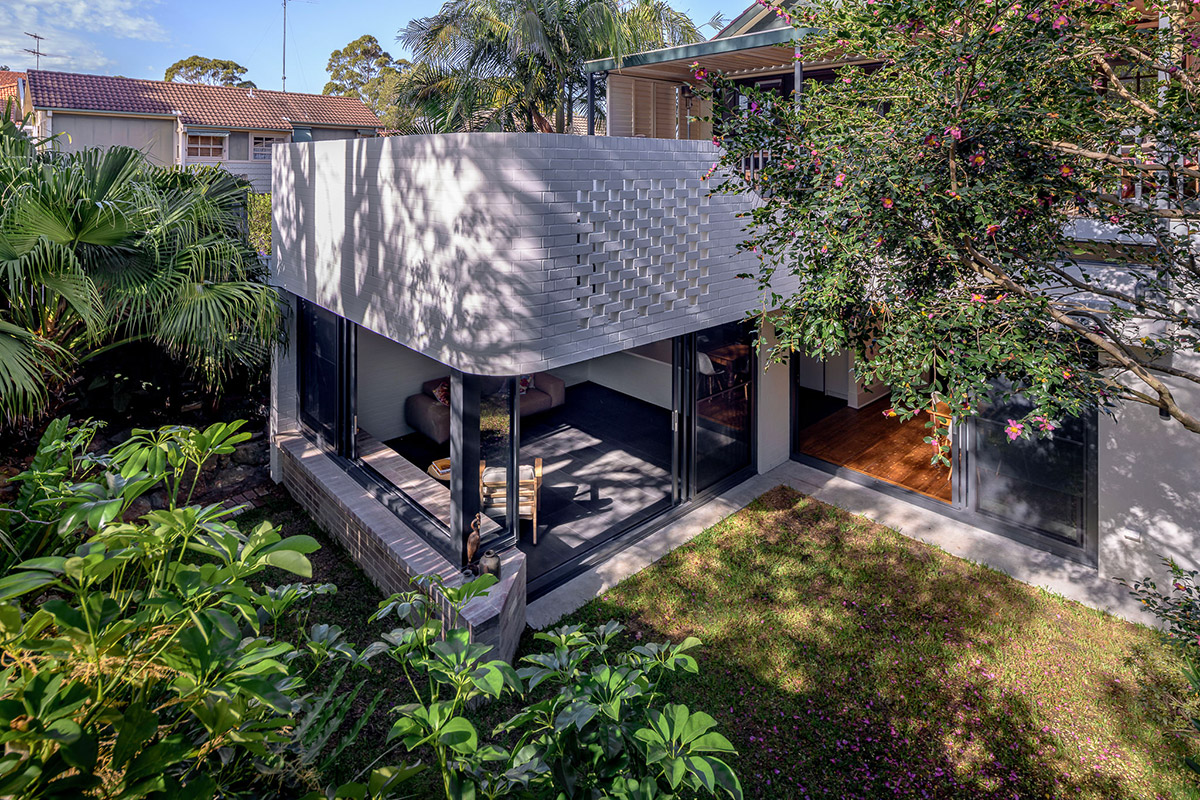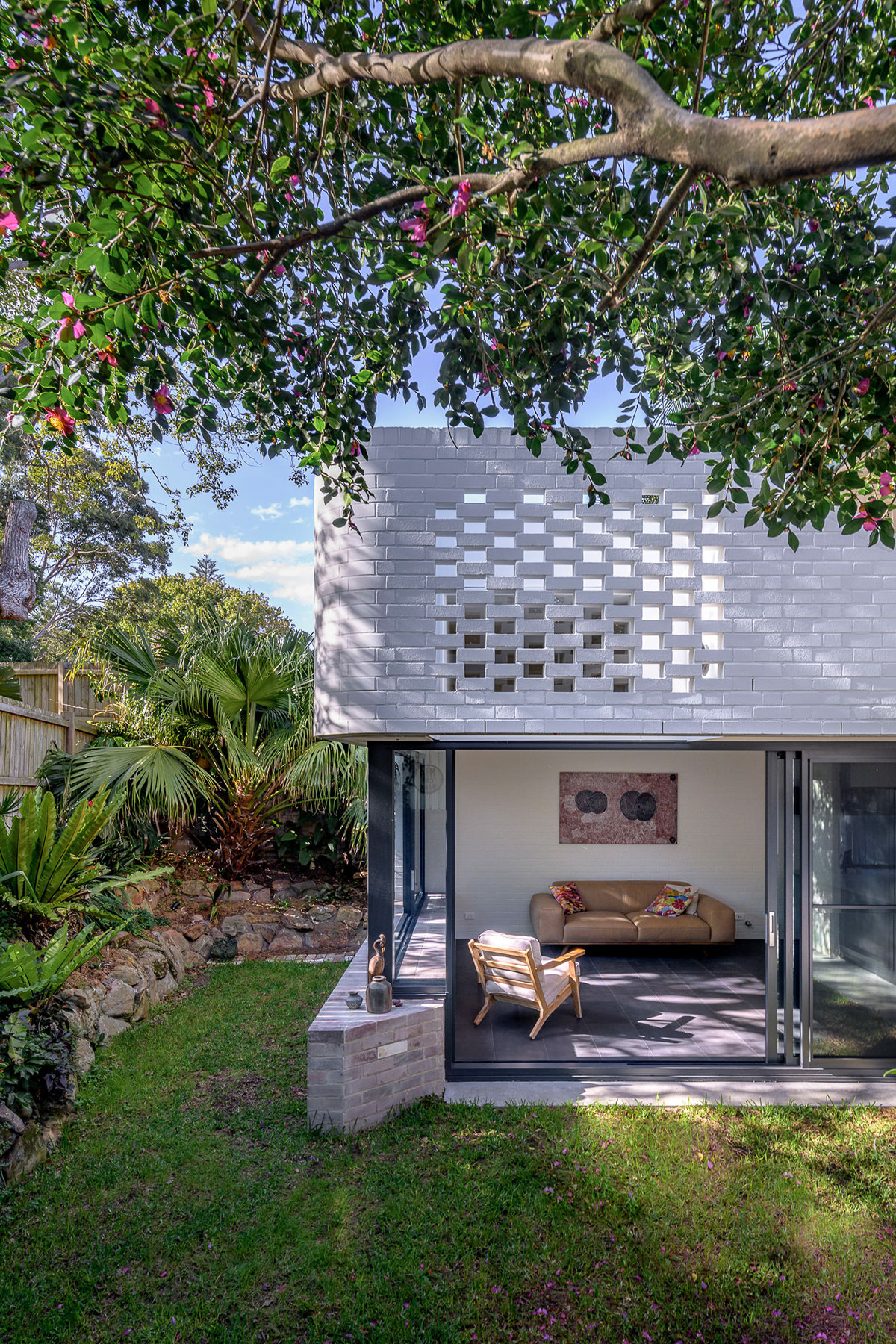 "Our inspiration for the project lay in the established backyard which sat sunken down slightly from the surrounding. The brief was to add a new living room space, kitchen and accompanying dining room. We particularly wanted to have the living room feel very much like a pavilion in the garden, however we saw this as an enclosed and protected space as much as it needed to be connected to the garden. We created a brick wall that enveloped the upper level which was then suspended above glass doors and windows below." MASQ Architecture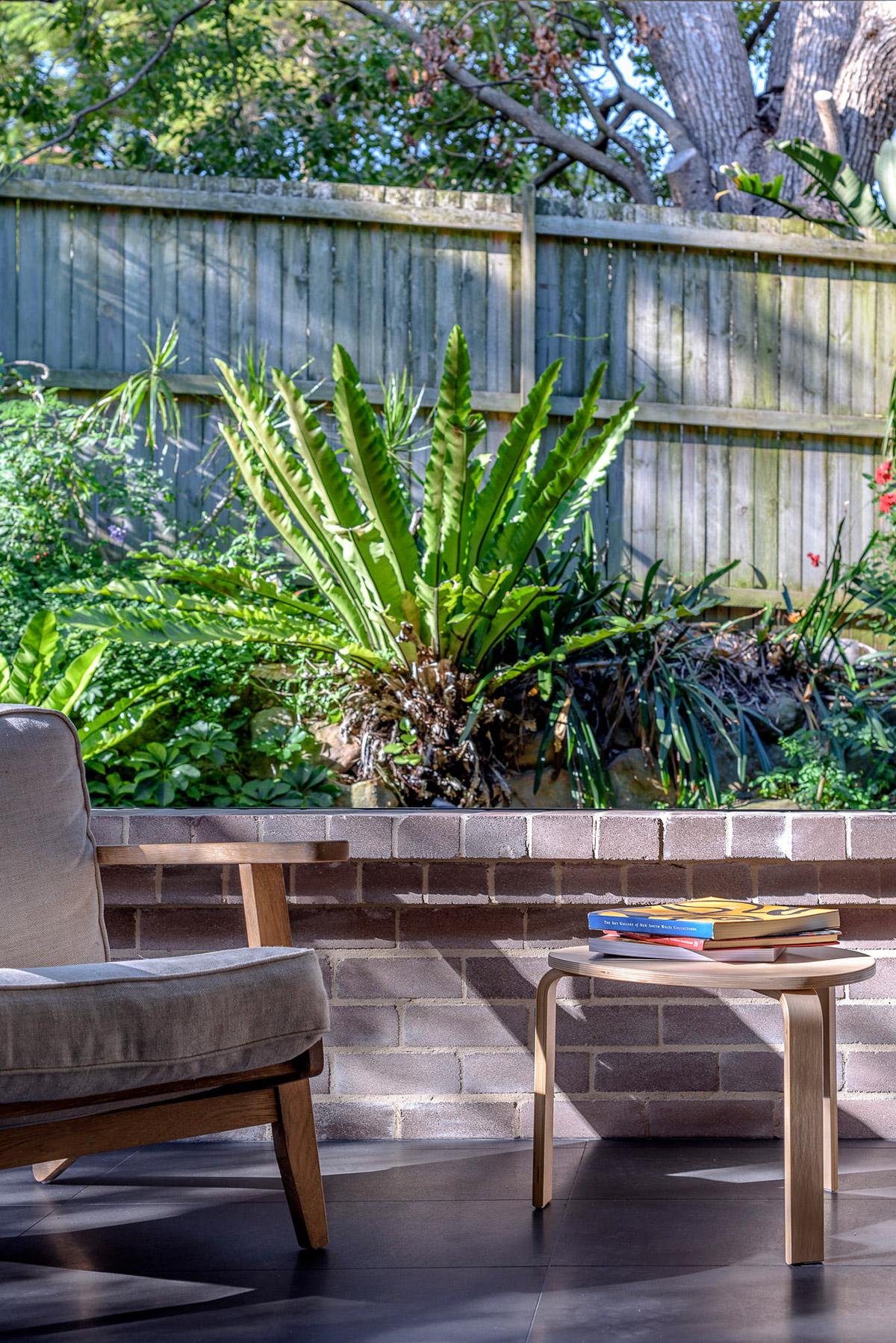 A low level brick ledge at the northern edge of the living space provides additional seating. The solid wall above provides shade as a brick screen from the daytime light that passes through the open windows. Furniture choice is kept at a minimum, allowing more space for the family and their guests to enjoy the space.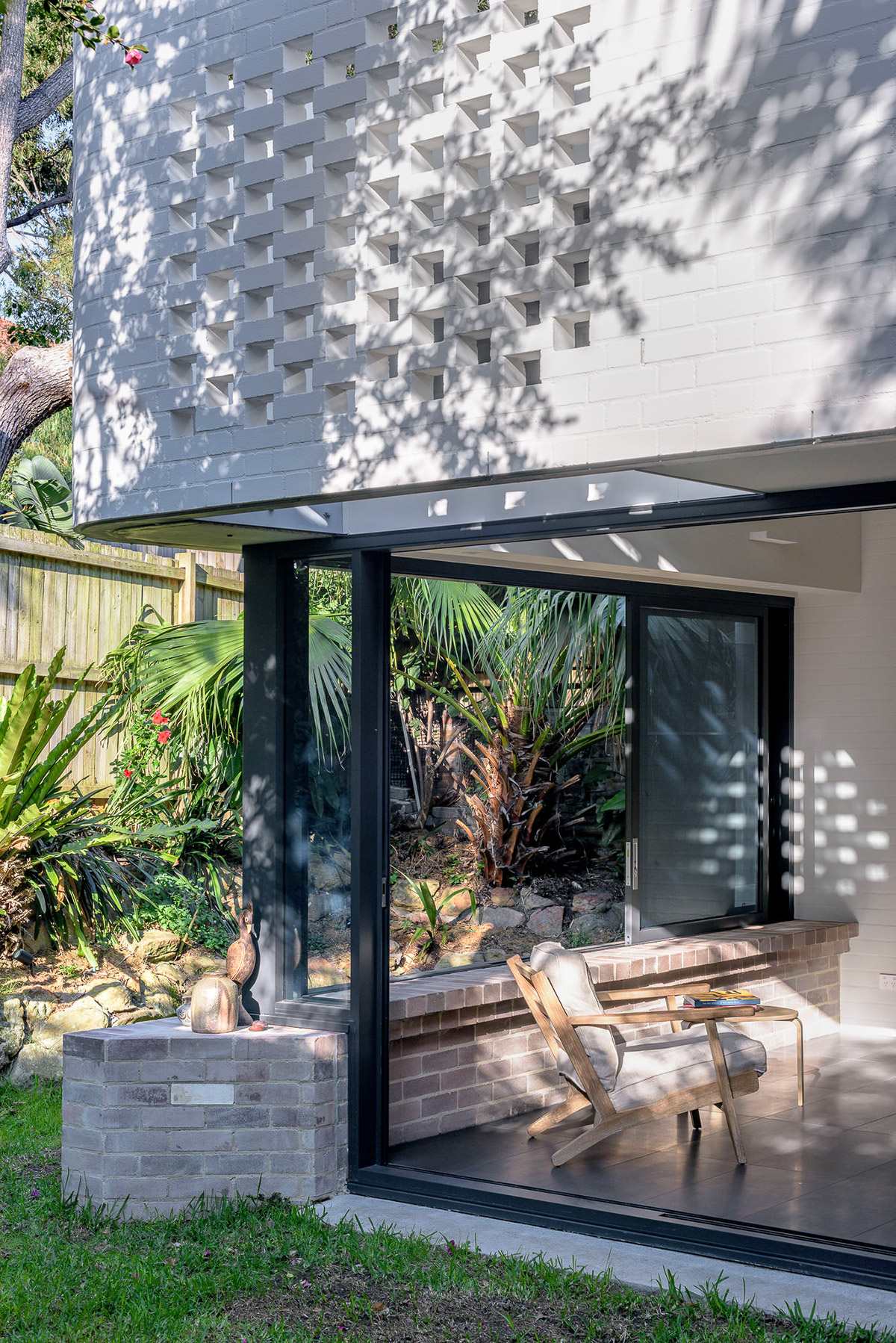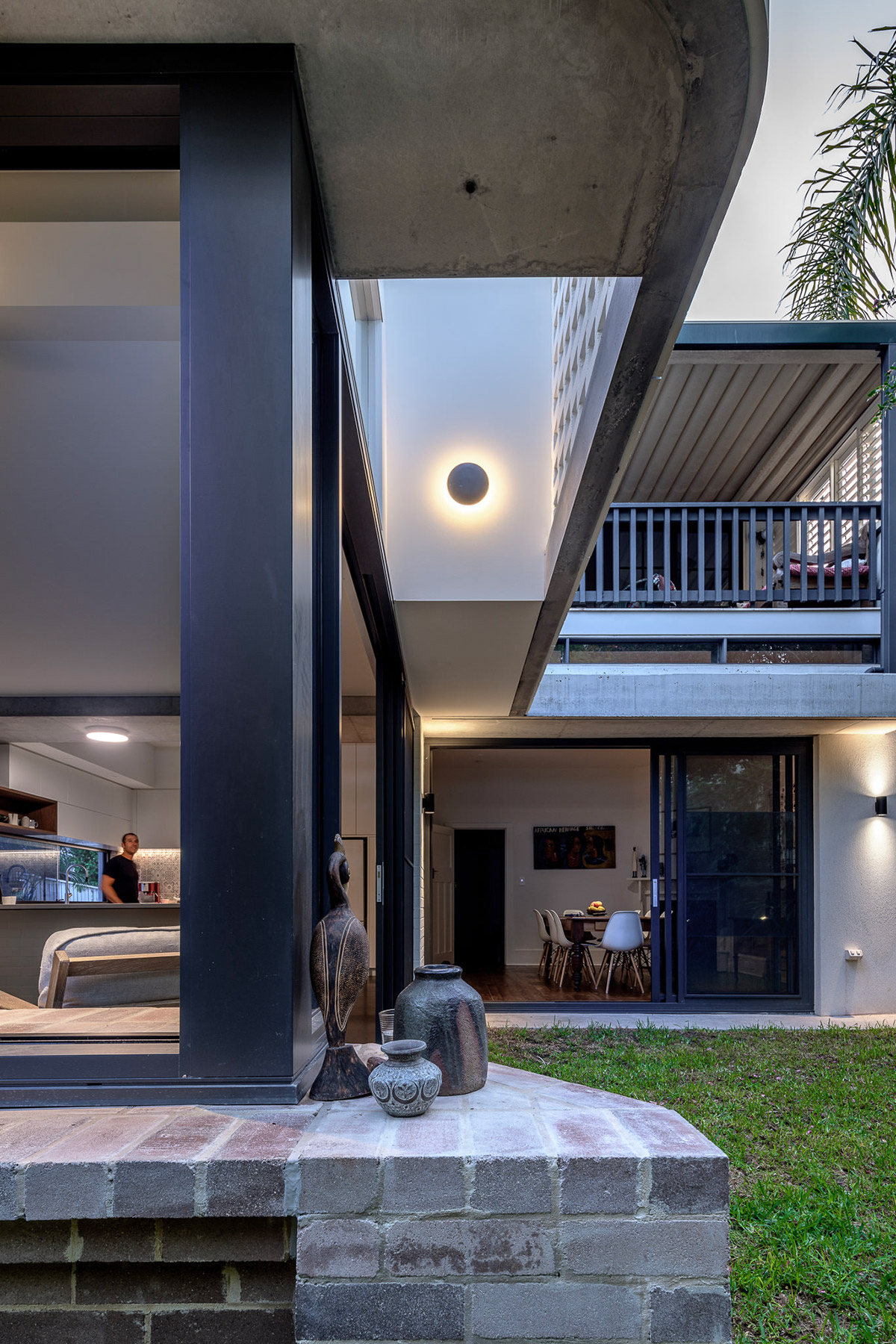 The dining space across the living area is divided by an accompanying kitchen area that's open enough to showcase a more expansive look. Natural light freely pierces through the room with the help of cleverly situated windows and voids. When it comes to maximising both space and budget, Randwick Pavilion is a great example of how to be strategic for more value, without going over the client's budget.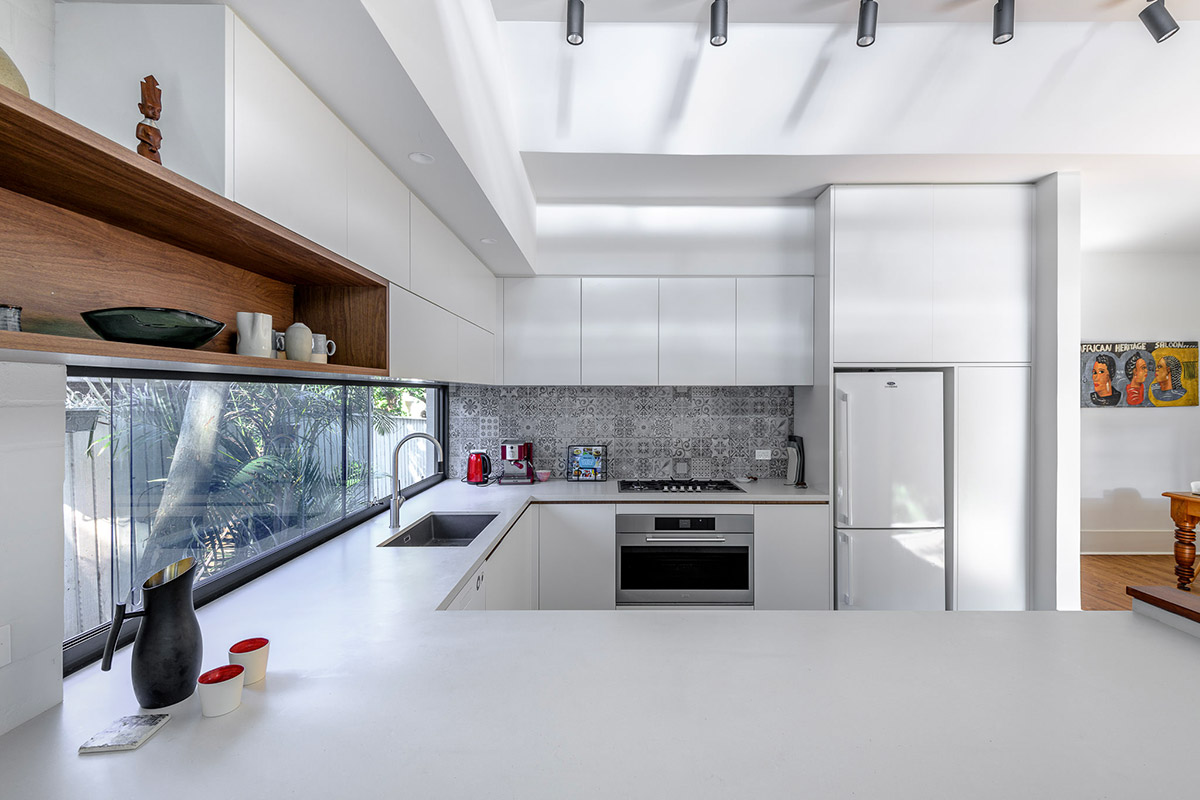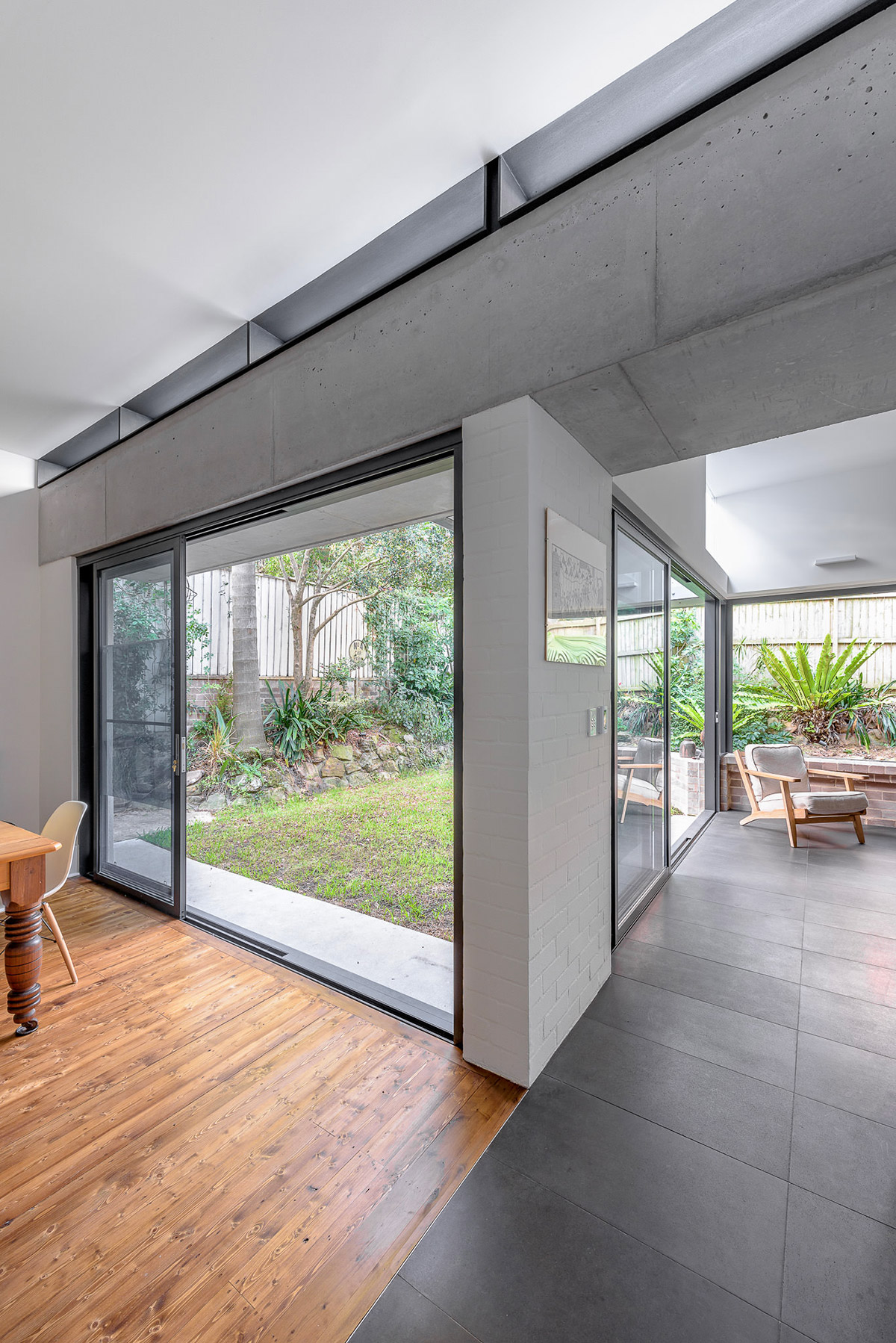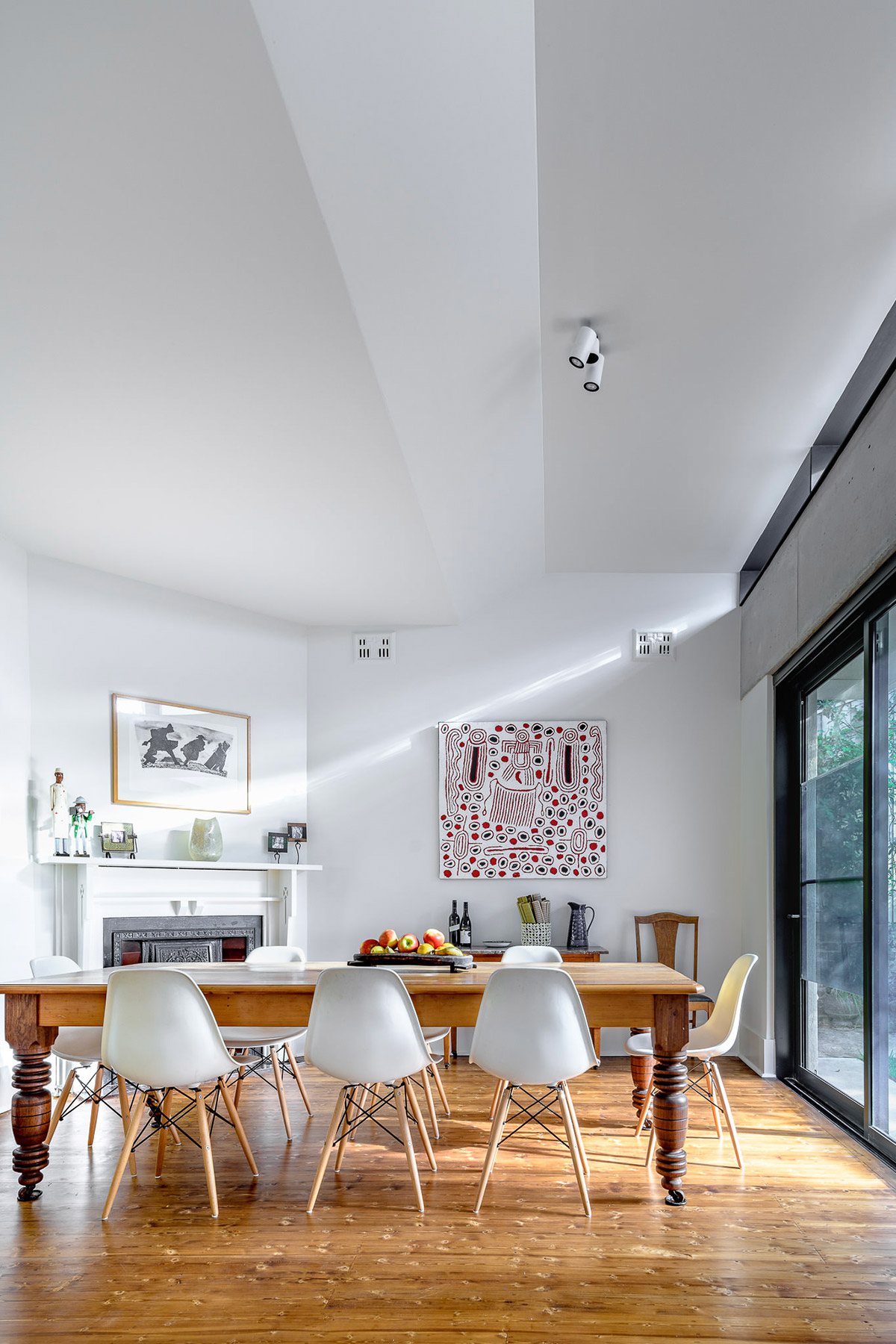 Materials are kept simple, honest and raw. White-washed brickwork, dark granite flooring, and concrete compose the additional work. If anything, Randwick Pavilion seems to enjoy the perks of living both an introverted and extroverted life, with the ability to open itself up, whilst remaining encased within the privacy of the stunning gardens.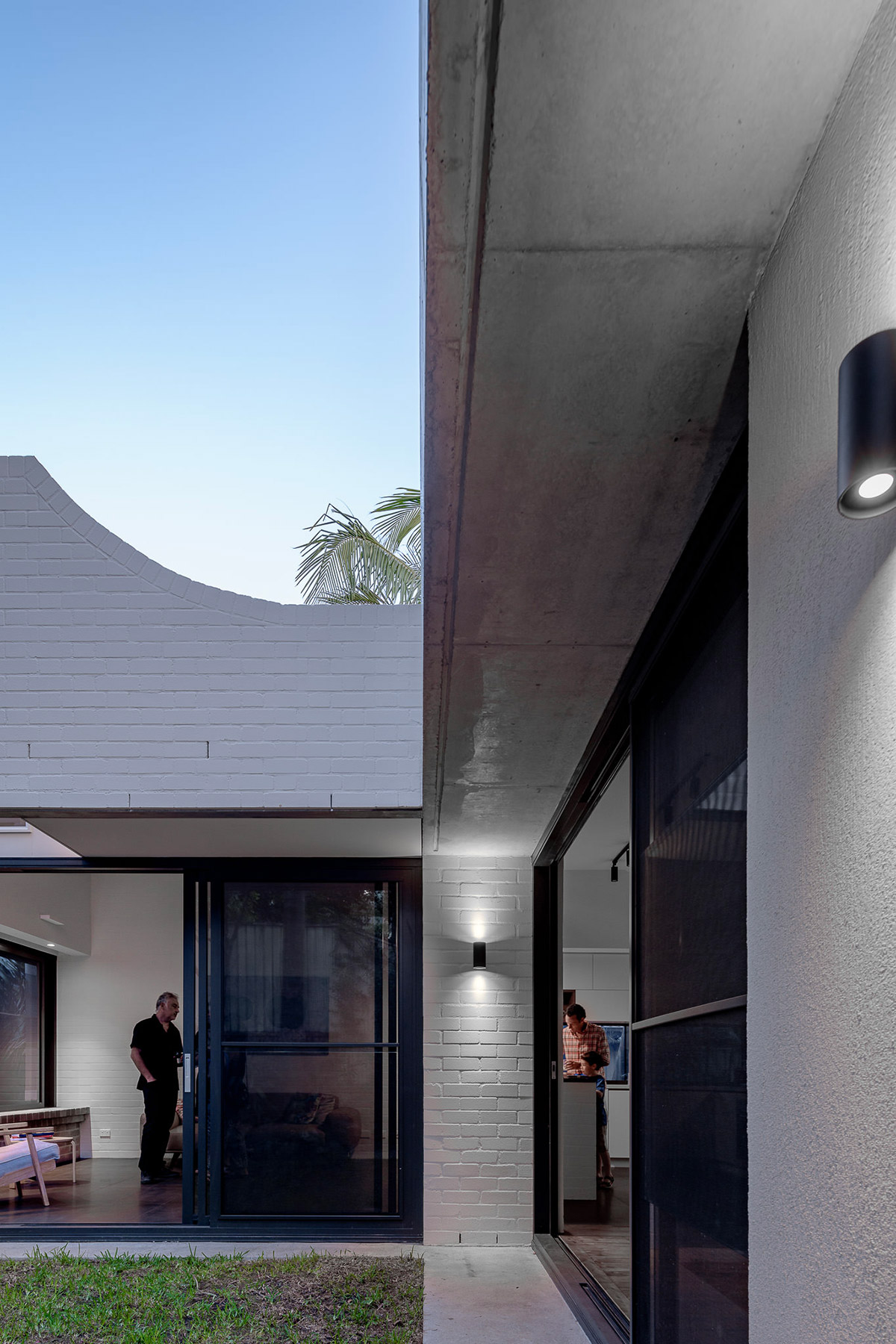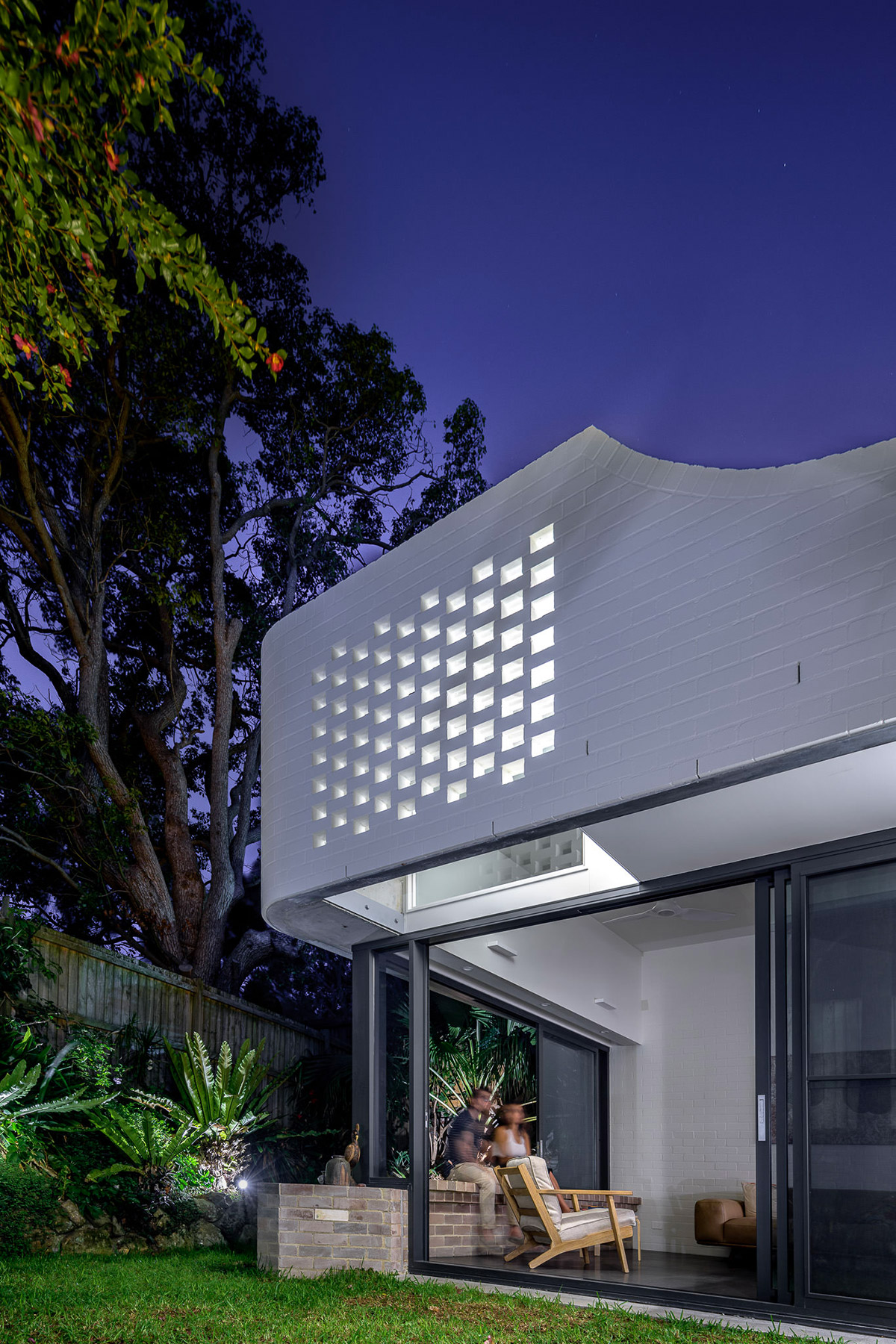 At night, the upper concrete block radiates and transforms into a light installation, bringing exceptional energy to the space. Can you just imagine throwing a party here and being able to supply your very own light show?!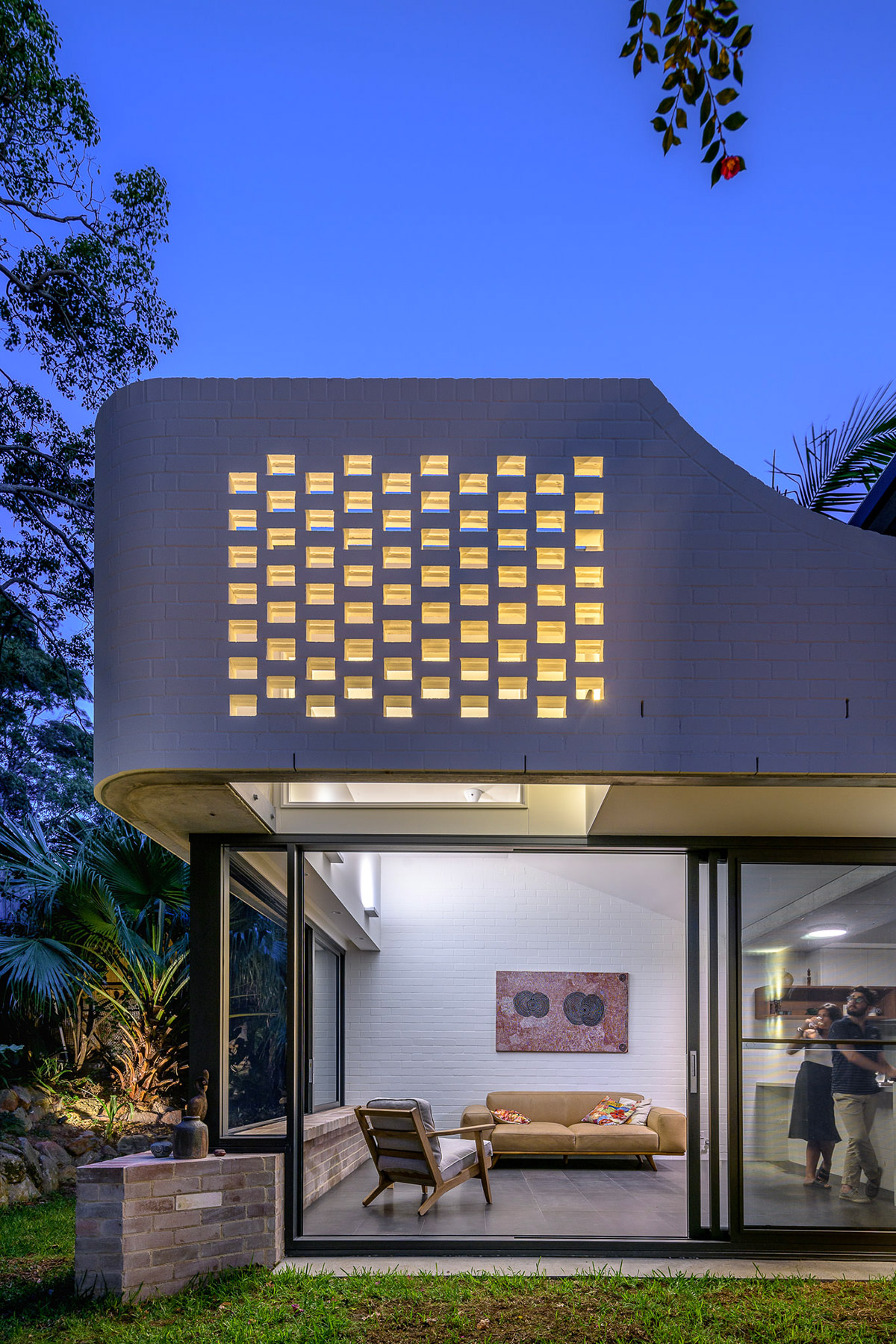 Image source via MASQ Architecture.