There is nothing better than walking into a home and being greeted by a beautiful scent. Not too overpowering, a barely there but still there smell that greets you and your guests. If you're picking up what we're putting down and you share our obsession for well-scented homes then our brand new collection from Milligram is for you. Milligram Studio's Sensory collection evokes the essence of the Australian landscapes across a range of scented candles, interior scents, essential oils, incense and scented volcanic rocks. Blended with a local perfumer and hand poured in Melbourne these soy wax blends offer fresh and subtle links to Australia's diverse geography. This collection is proudly designed and made in Melbourne, Australia.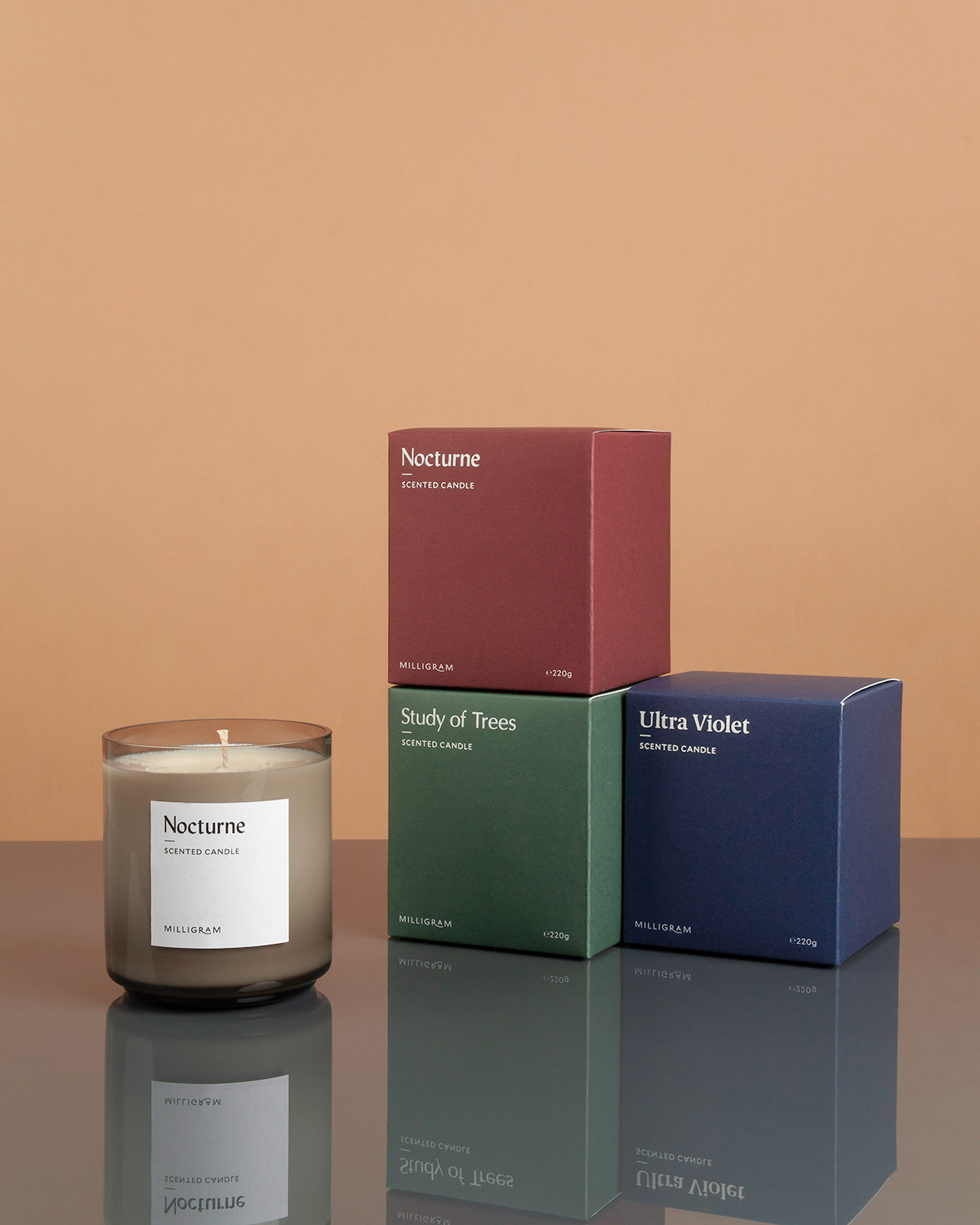 Scented Candles
You don't need to be a scentologist (okay, we just made that up, is that a thing?) to turn your home's ambiance and atmosphere into a really inviting one. Choose from a variety of scents including Ultraviolet (inspired by garden sunsets of Australian summer nights), Shoal (inspired by the rugged Australian shoreline), Overland (inspired by the wild expanse of Australian bushland), Study of Trees (inspired by Australian temperate old–growth forests), Nocturne (inspired by fire under Australian night skies), and Beeswax (Beeswax sourced from bee hives across the Mornington Peninsula, Victoria, Australia).
Interior Scents
Aside from scented candles, these interior scents room spray from Milligram are also an excellent way of bringing freshness to your space! If you're not a candle person, room sprays are a great way to bring a sensory experience to your home. You can choose from scents like Ultraviolet (notes of bergamot, grapefruit, honey and patchouli), Shoal (notes of bergamot, amber, aniseed and marine), Study of Trees (notes of lemon, basil and cedarwood), Overland (notes of fresh pine, geranium and sandalwood), and Nocturne (notes of mandarin, lavender and buddhawood).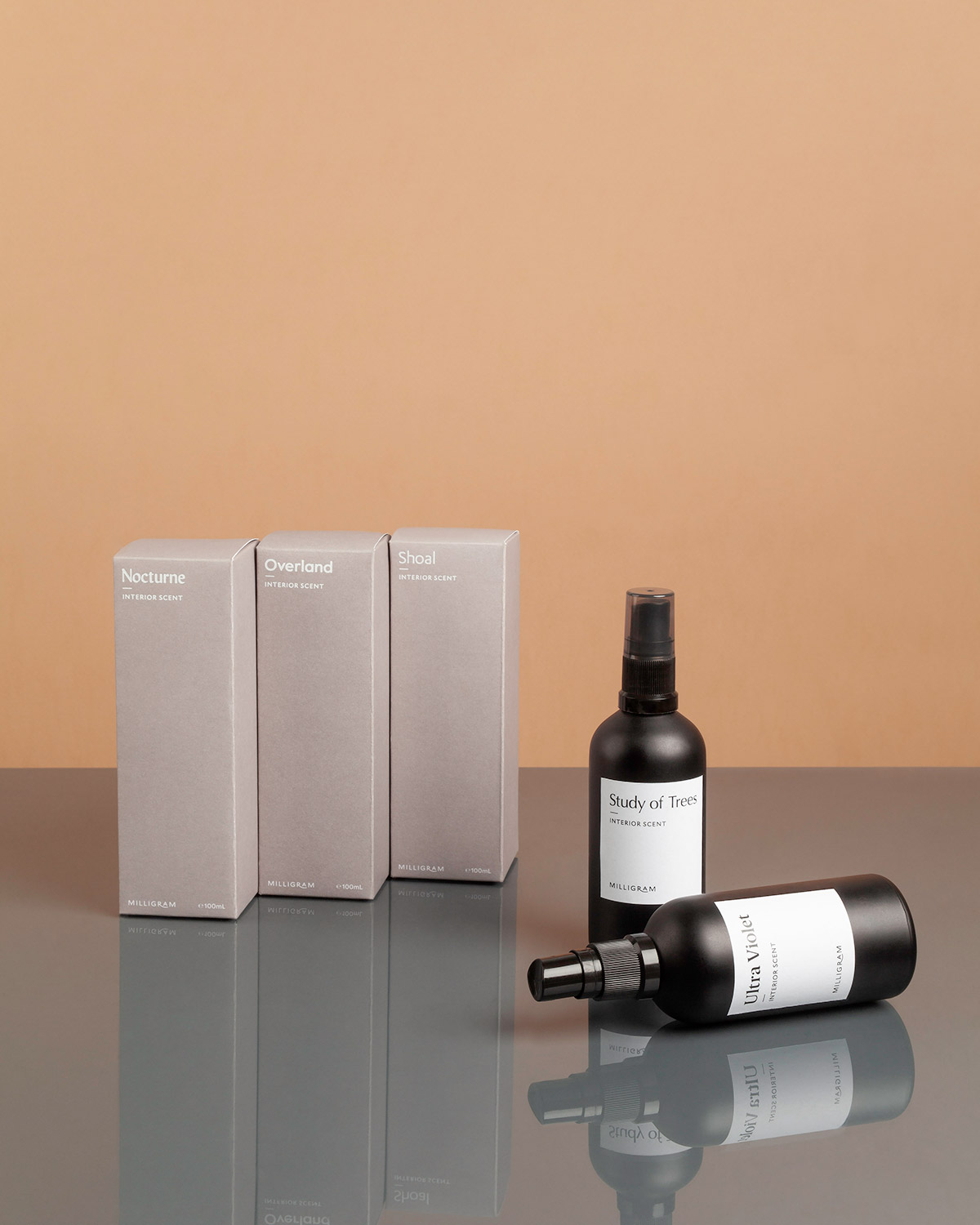 Each blend has been created in collaboration with a Melbourne based perfumer and designed to bring fresh fragrance to your home.
Essential Oils
Essential oils don't have to be daggy or are no longer a hippy accessory. With healing and mood enhancing capabilites, essential oils are are great way to set the mood. Working with a local chemist, Milligram Studio has developed a set three 100% pure essential oil formulas blended with Australian oils and certified true botanicals. Each blend has been developed for their beautiful scent and therapeutic properties.
Study of Trees

(oil for sleep and relaxation)

Overland

(oil for clarity and uplifting)

Nocturne

(oil for meditation and calm
Additionally, these oils can be paired with their very own Oil Burner Glass.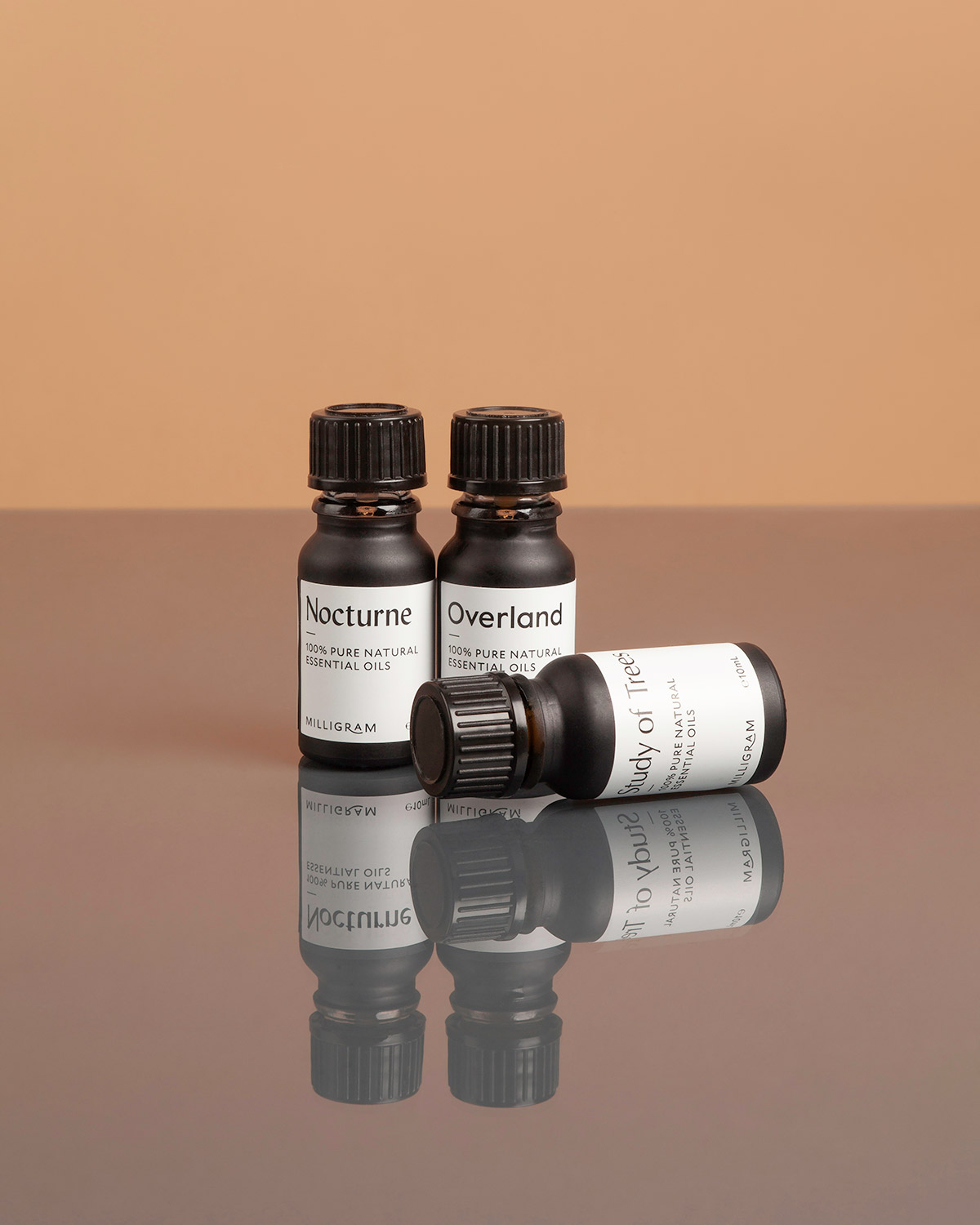 Scented Volcanic Rocks
Looking for something a bit extra ordinary? These volcanic rocks are capable of holding scents for a longer period of time once diffused with the oils as they are porous (having small holes that allow air or liquid to pass through). Locally sourced volcanic scoria is scented with Milligram Studio's unique Melbourne mixed formulas. Enhance the fragrance by adding 3-5 drops directly to rocks as desired.