Nestled in the seaside town of Portsea in Victoria, the Portsea Beach House is the result of an internal reconfiguration of a drab and pokey 1985 property that is currently being utilised as a holiday home. With a small footprint with insufficient room to extend really anywhere on the property, the clients tapped Lisa Buxton Interiors to open and brighten up the house to comfortably shelter a family of 5.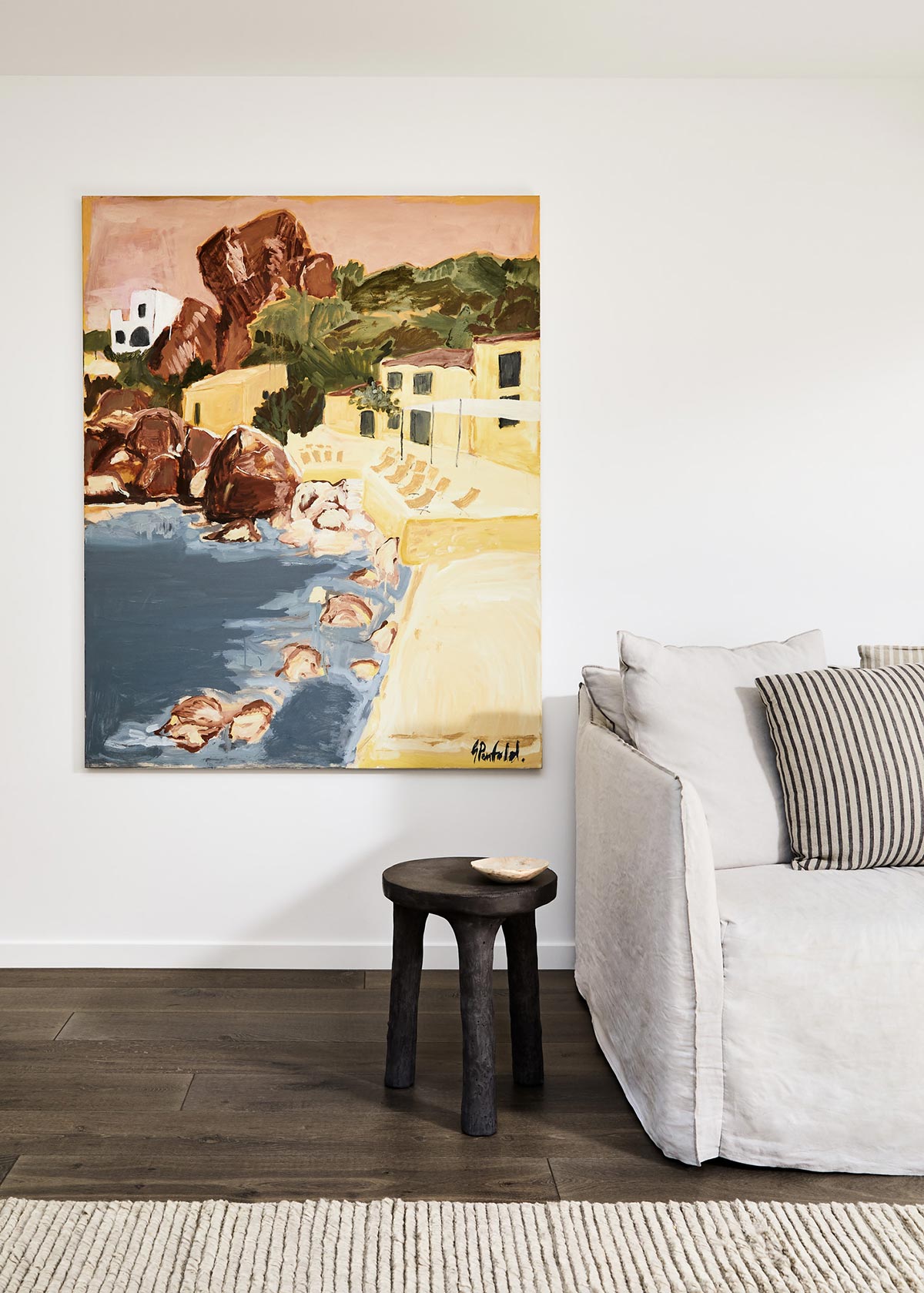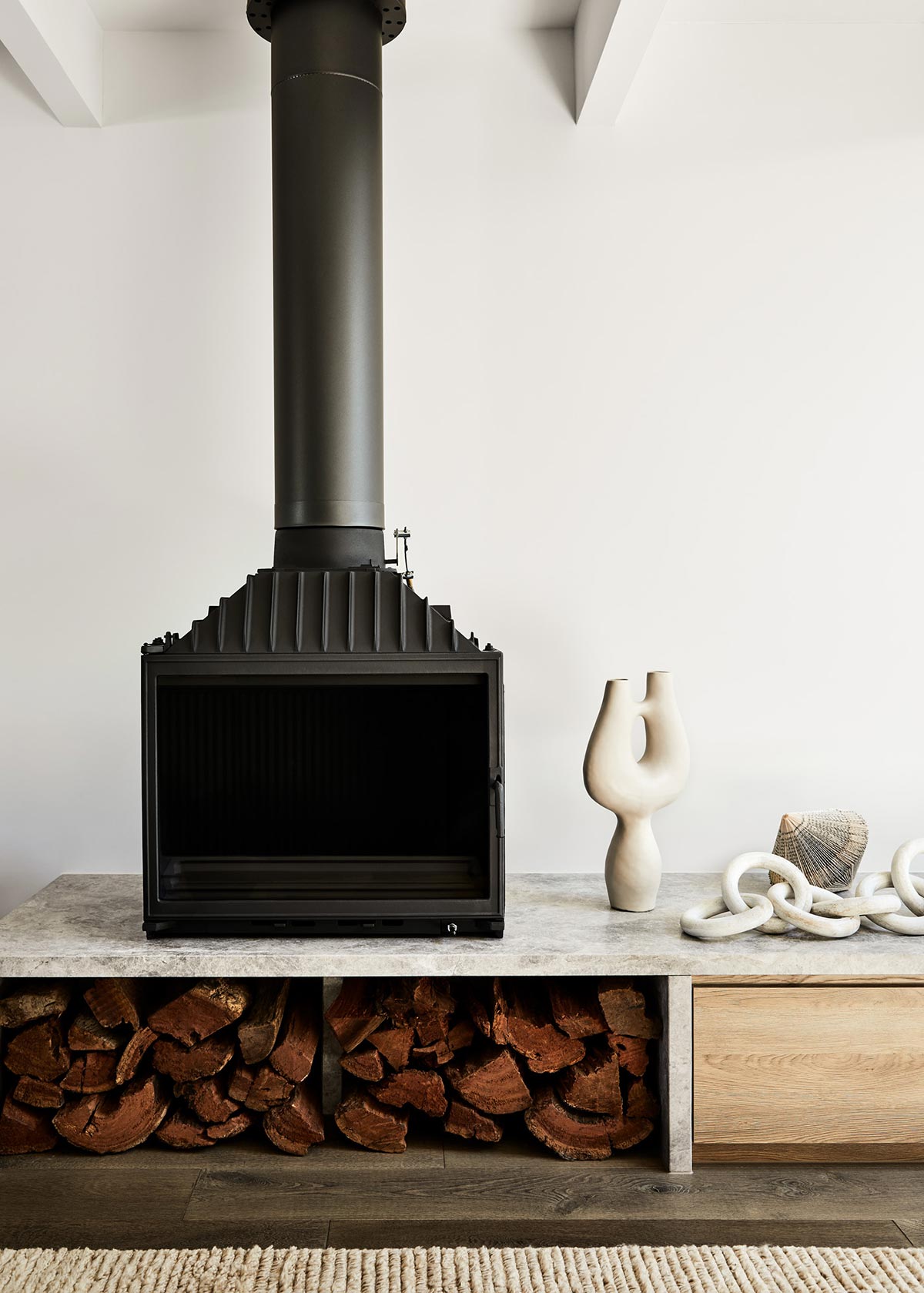 "One of the biggest challenges was working around constantly evolving Government restrictions, at times limiting the amount of people allowed on-site- including me! This meant we needed to be super efficient with our scheduling, making sure that every day counted. Luke, the builder was an absolute star throughout the whole process, helping through all stages from design through to delivery. He really was the glue that held everything together, and we wouldn't have had such a good result without him." – Lisa Buxton Interiors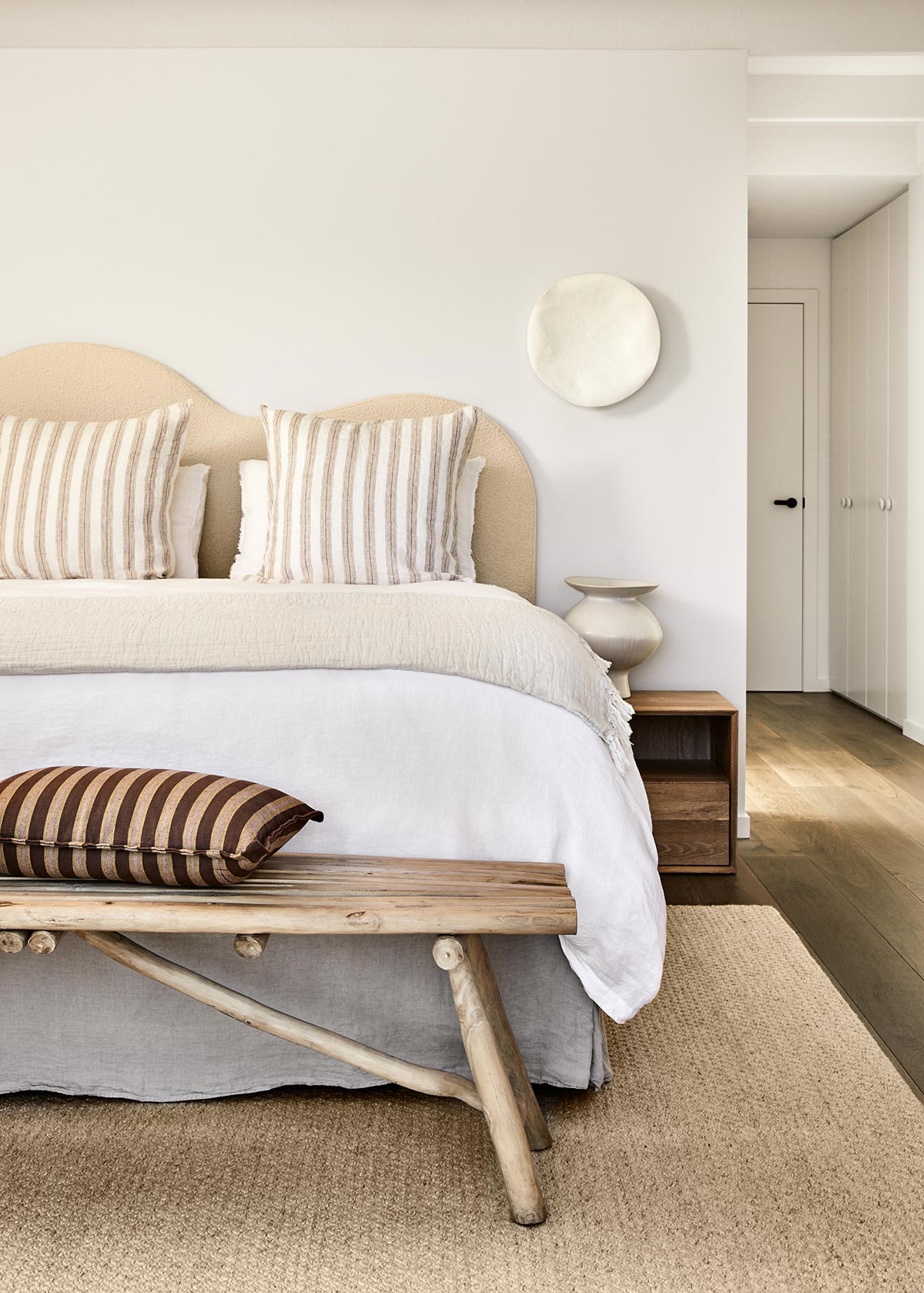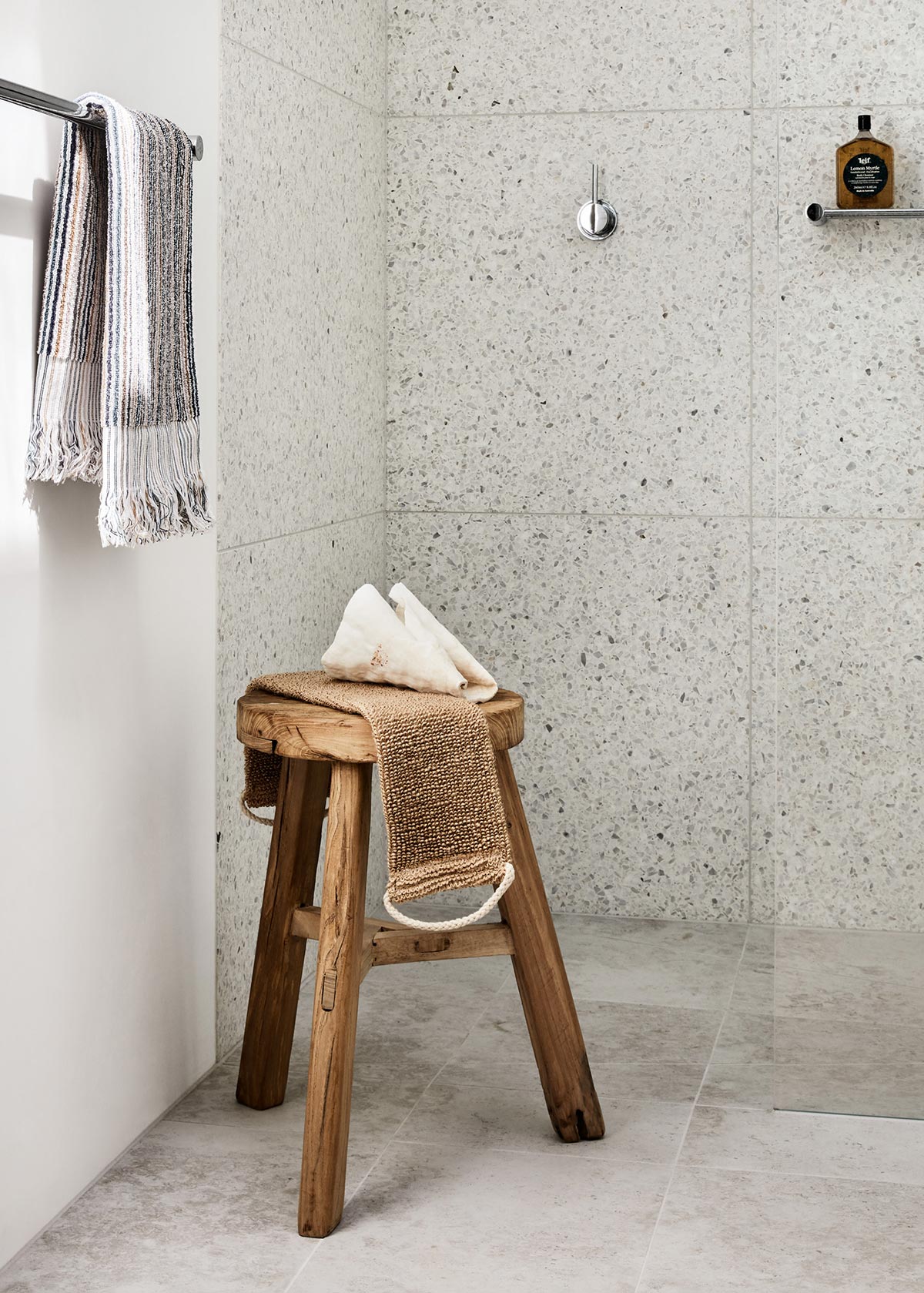 Lisa Buxton Interiors had worked with the clients previously, so there had been zero issues with collaboration and being creative. The first task was to extend the tiny living area and the dining room. This has been achieved by pulling down the original adjoining bunk room, and using that as part of the living room. A new bunk room has been created where the kids could hang out, and the previously unutilised rec room has been converted into the master bedroom and ensuite. This room which looks out onto the garden serves as a peaceful oasis for the parents.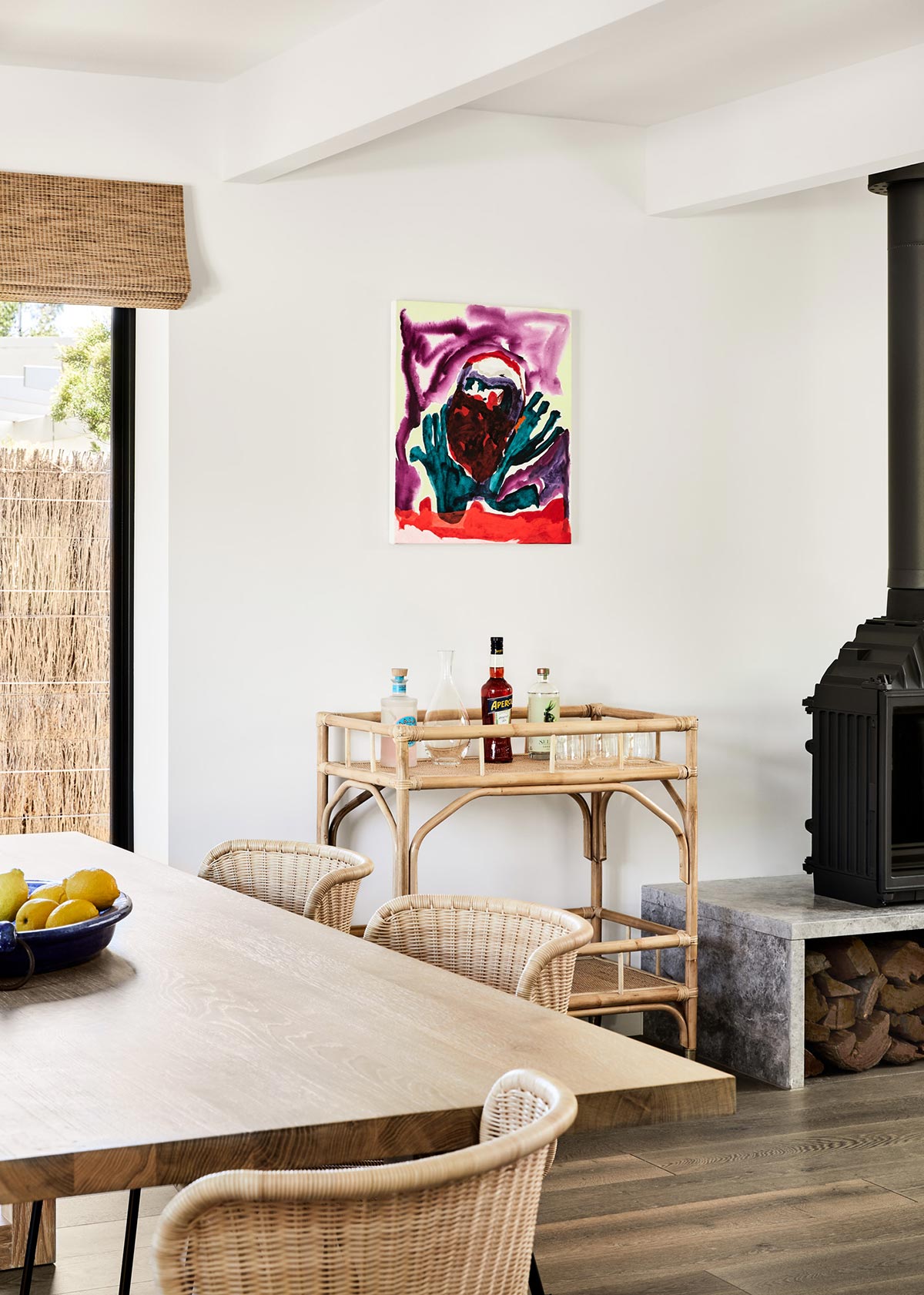 "We updated the kitchen with a new stone island, shelving, stools and artwork. New floorboards were installed throughout. A fresh coat of paint breathed new life into the house, as did the huge custom skylight installed in the new living room. We designed a large limestone bench/joinery unit, running the length of the new living area, which housed the new Cheminees Philippe fireplace and big storage drawers for the kid's toys." – Lisa Buxton Interiors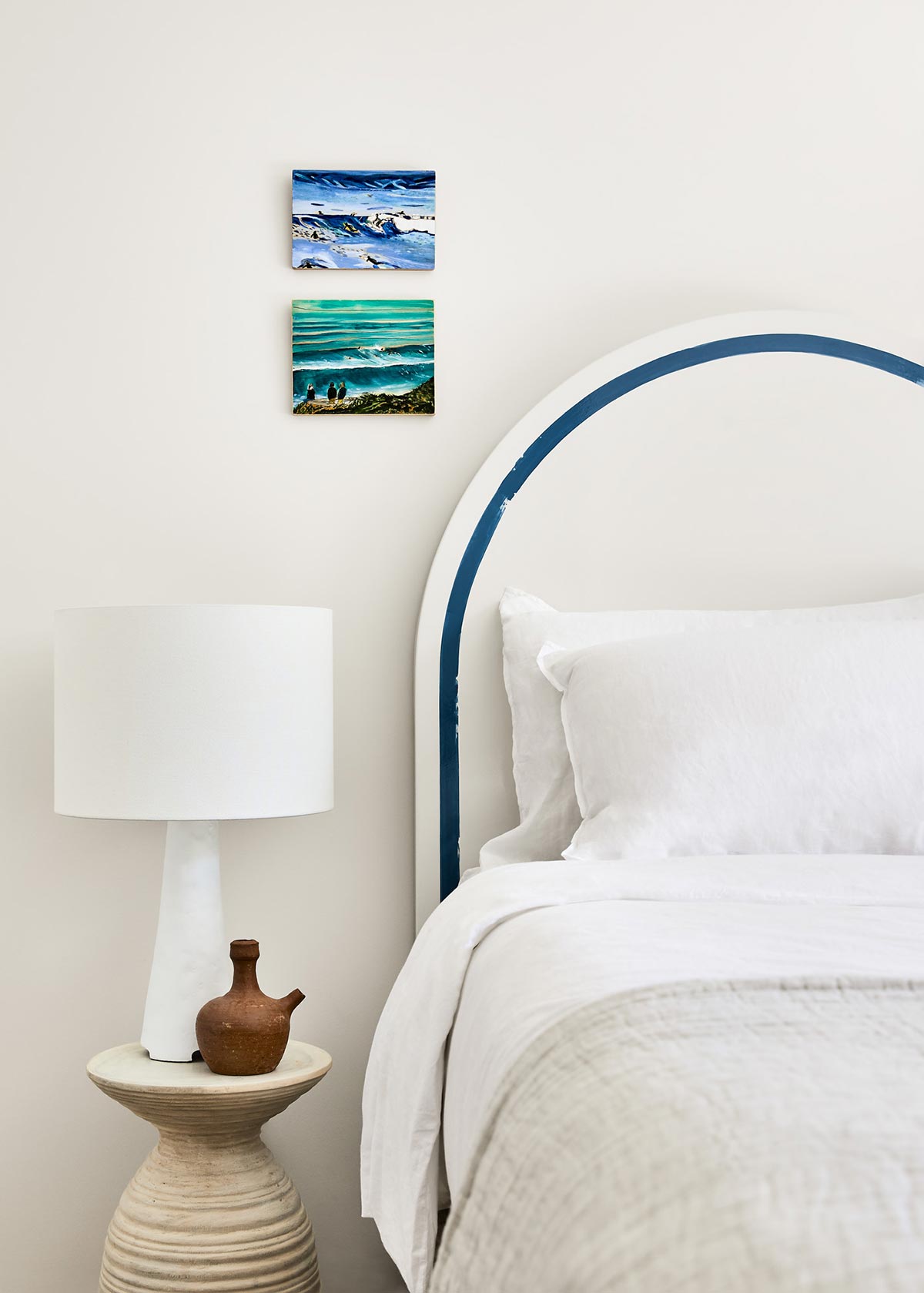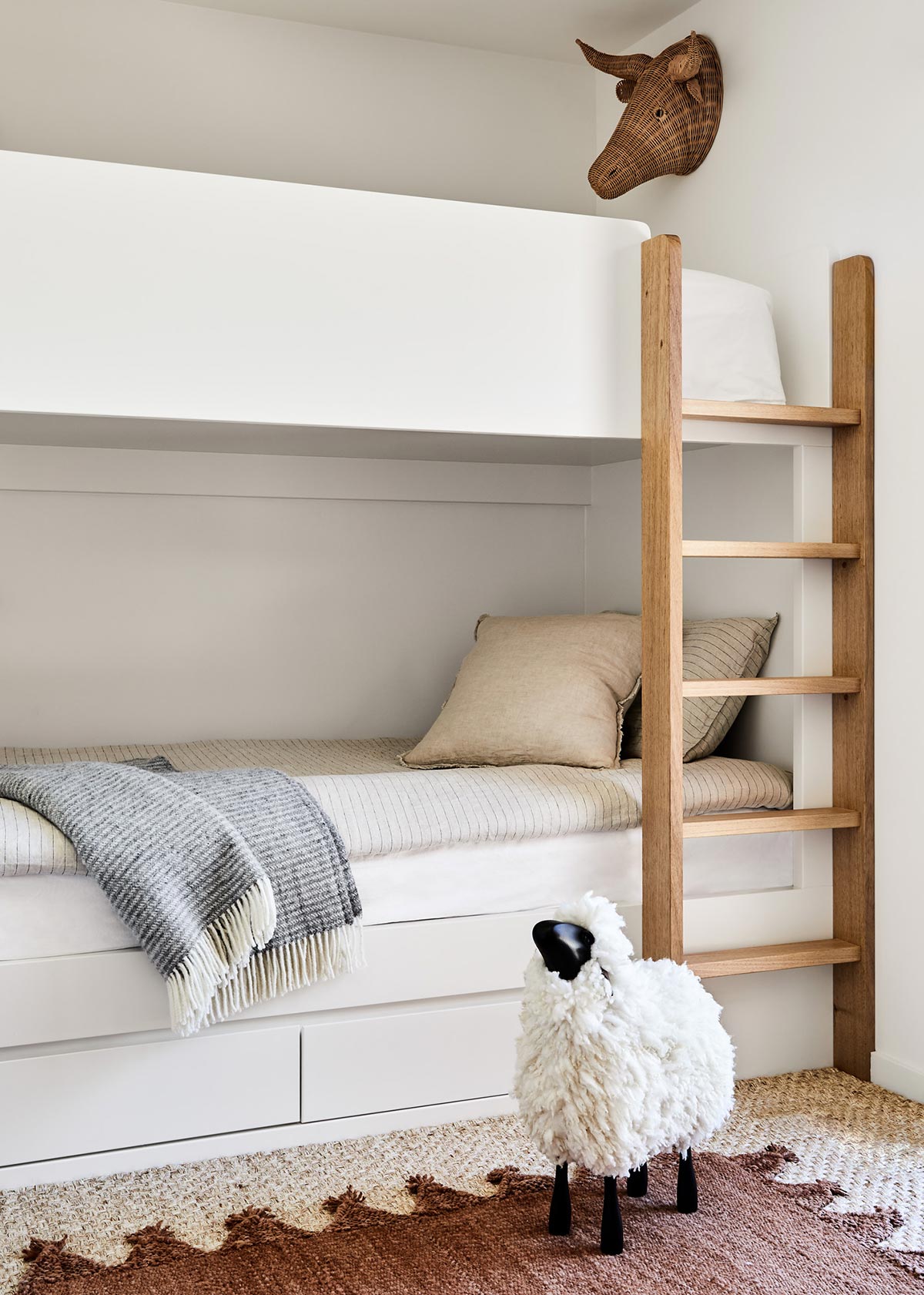 The team started from scratch with the furniture, opting for a fairly monochromatic palette. They have then added a touch of personality with a splash of colour throughout, including the outdoor striped lounge chairs, the large Gabrielle Penfold painting in the living room, and custom hand painted headboards in the spare bedrooms. Little kooky sculptures, and knick knacks added some more colour and fun touches for the young family.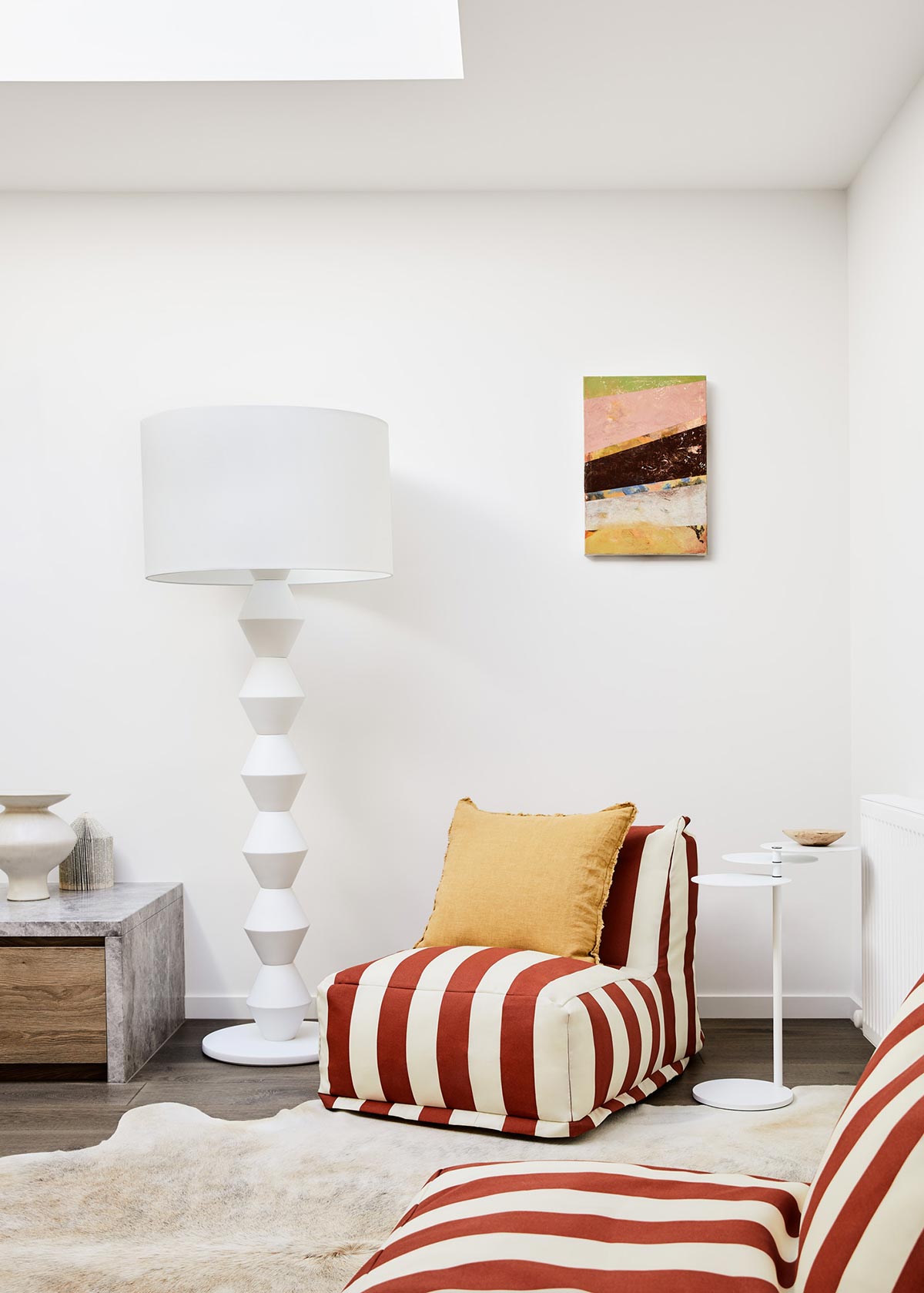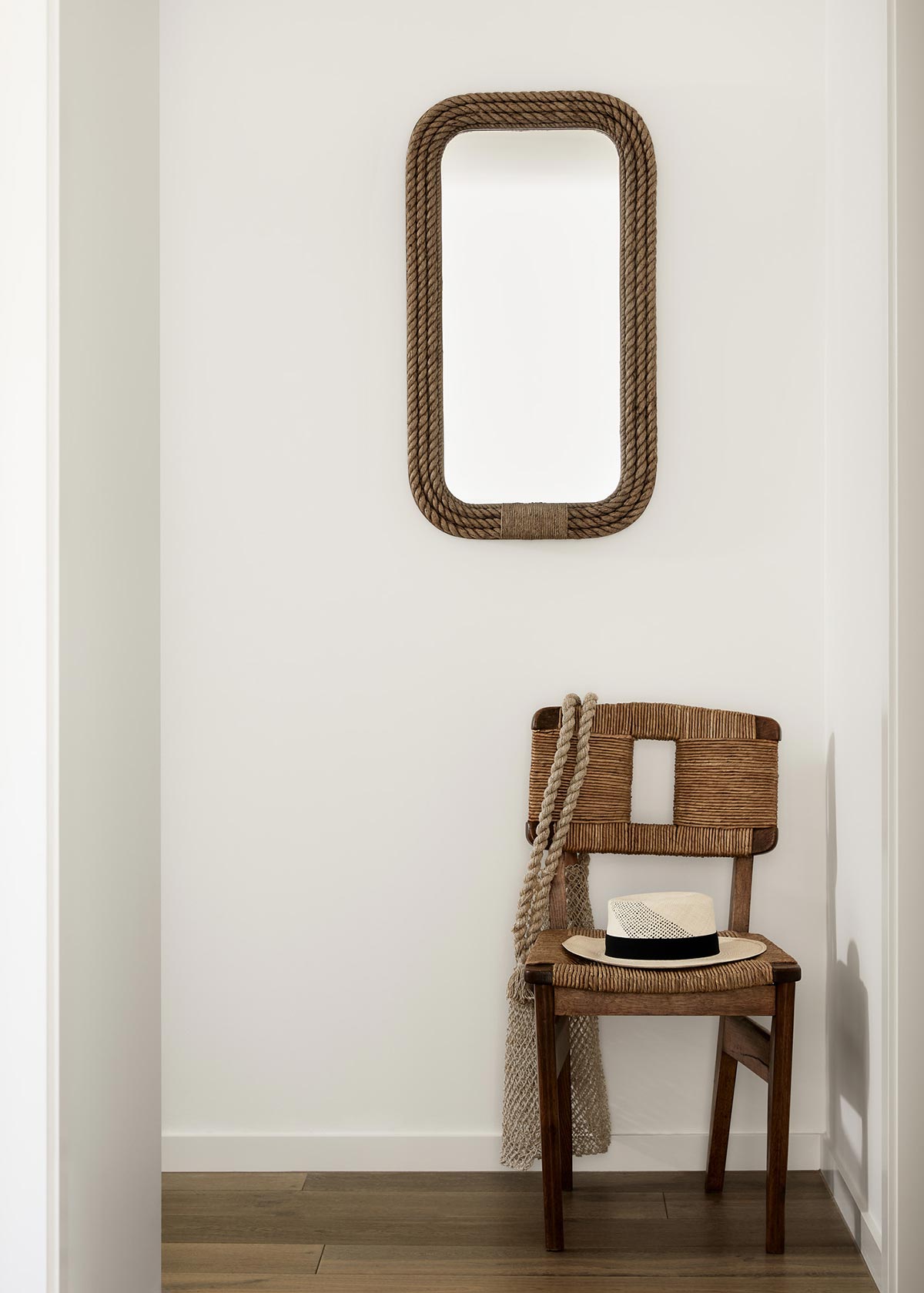 Project: Portsea Beach House
Design Team: Lisa Buxton Interiors
Location: Portsea, Victoria
Type: Renovation
Builder: Lubu Building Group
Photography: Lillie Thompson