Go through the gate, head right, past the main house, don't mind about the dogs they love company, you might bump into the family that live next door, if not they'll probably drop in anyway to say hello. These were the instructions on how to find Pete Cromer's place. We had the pleasure of meeting Pete earlier in the year at Supergraph, he's one of those people whose presence is filled with kindness and has the ability to make you feel instantly at ease. This was made even more evident when he invited us into his home to talk about his work.
Pete has created a beautiful style of painting that involves very simplistic shapes that can represent either personalities, animals or people. "I think it's just the way I see the world. That's just the shit in my mind and so that's what I need to get out. I just see things as more simplified blobby forms rather than detailed work… I just see the world a lot more simply than I think a lot of other people do and I just find that more fun" Pete Cromer.
The emotions and personality that Pete manages to create by using these simple shapes and colours is incredible. He has the ability to lift your mood through his choice of colour and playful creations. It's very easy to feel his own friendly personality come through in his works and we hope to have shown this in the video we captured during our visit.
Here's a closer look at Pete's clock he created for the Hunting Collective.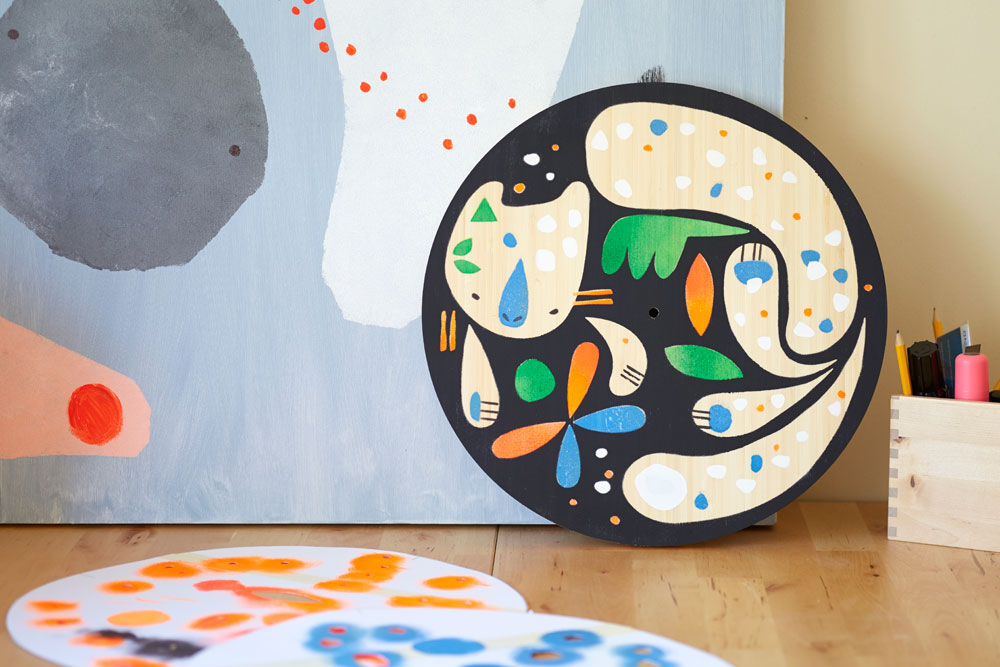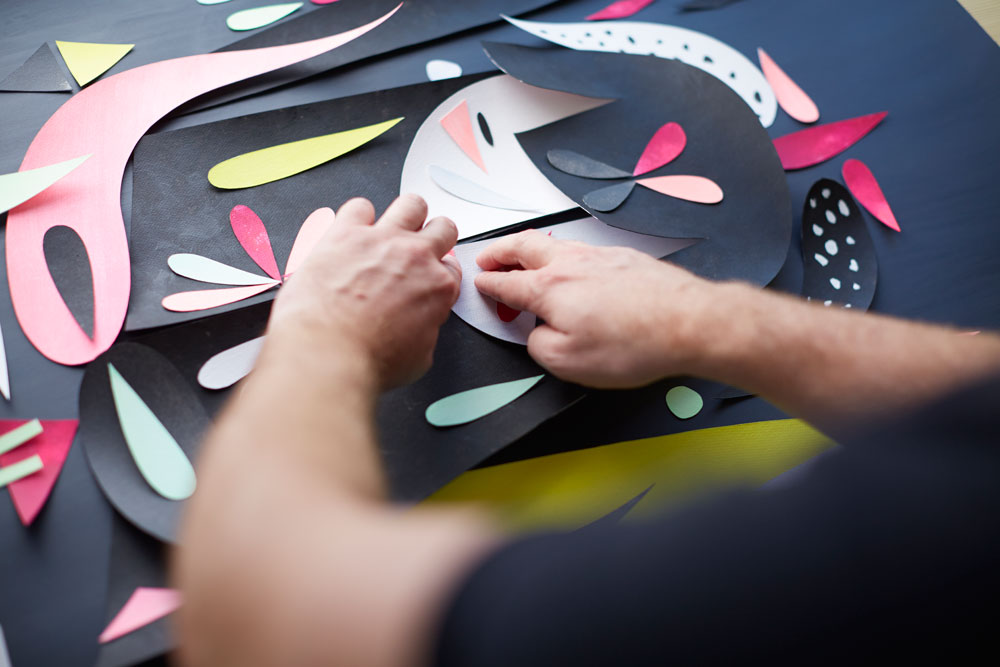 A new piece that Pete was working on when we dropped in.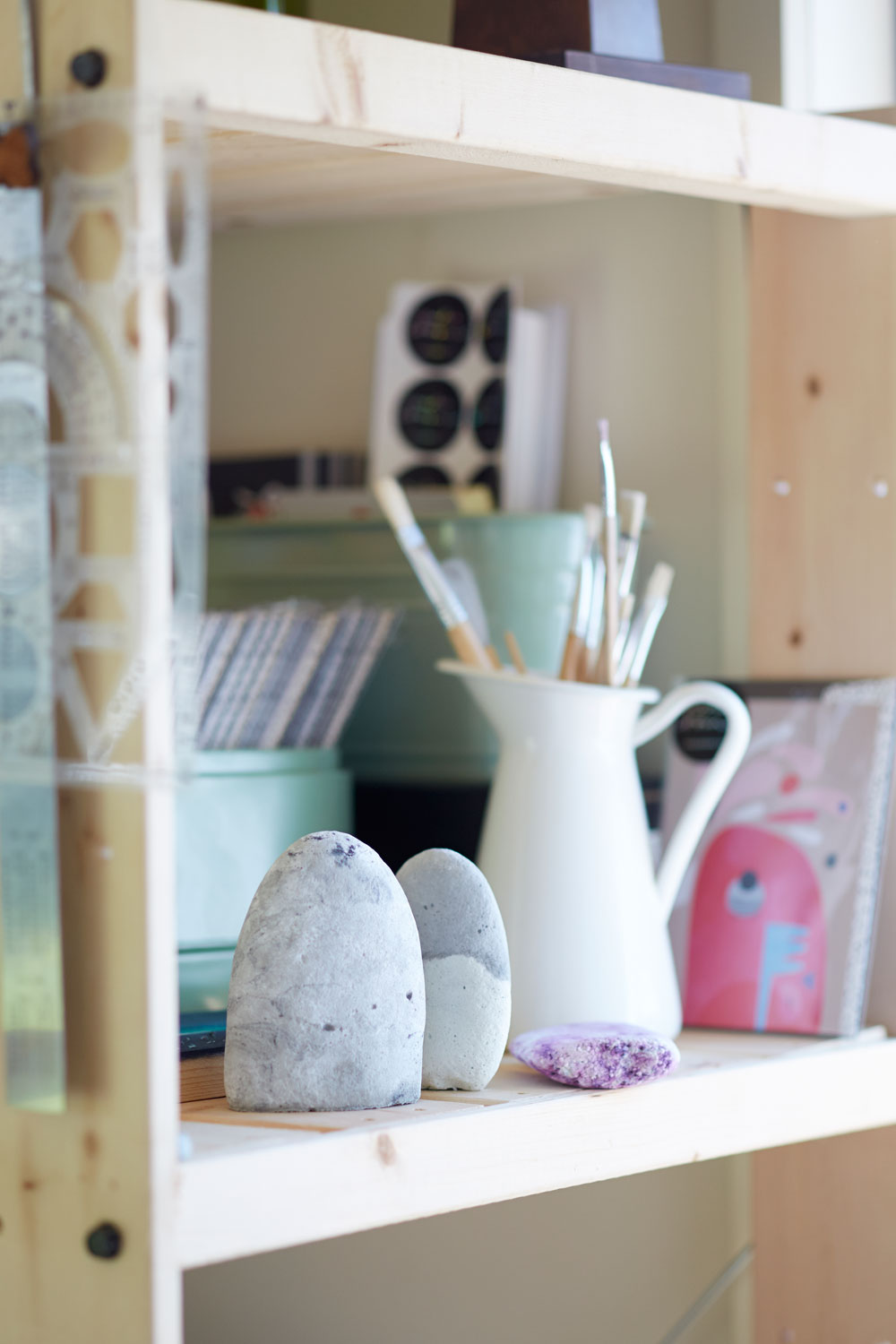 His experimentations with sculpture has seen Pete develop his family of 'druids'. We love these little guys and this is quite a beautiful extension of his artwork.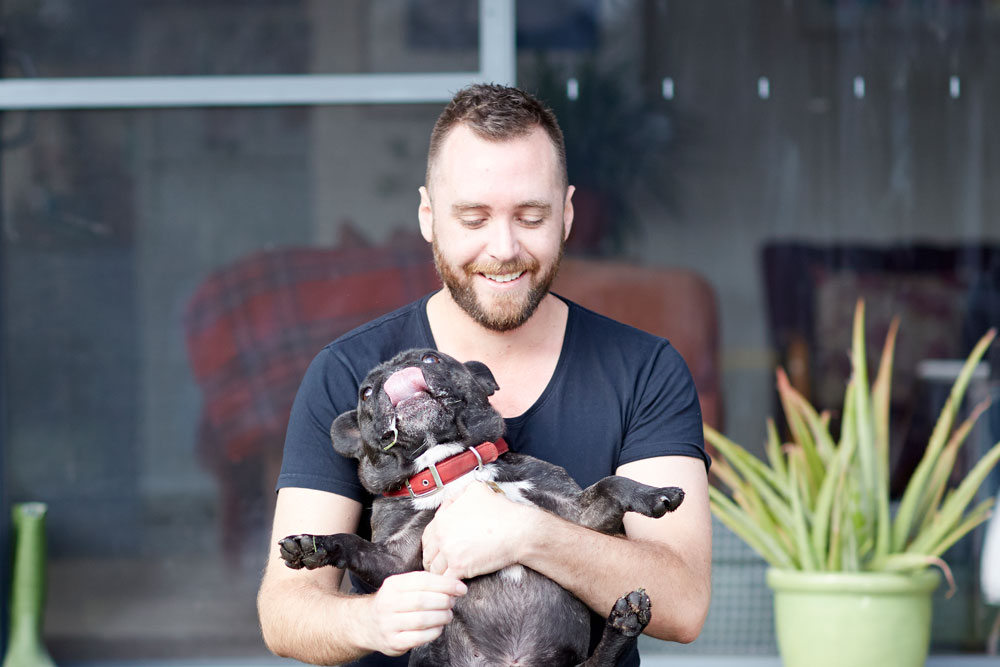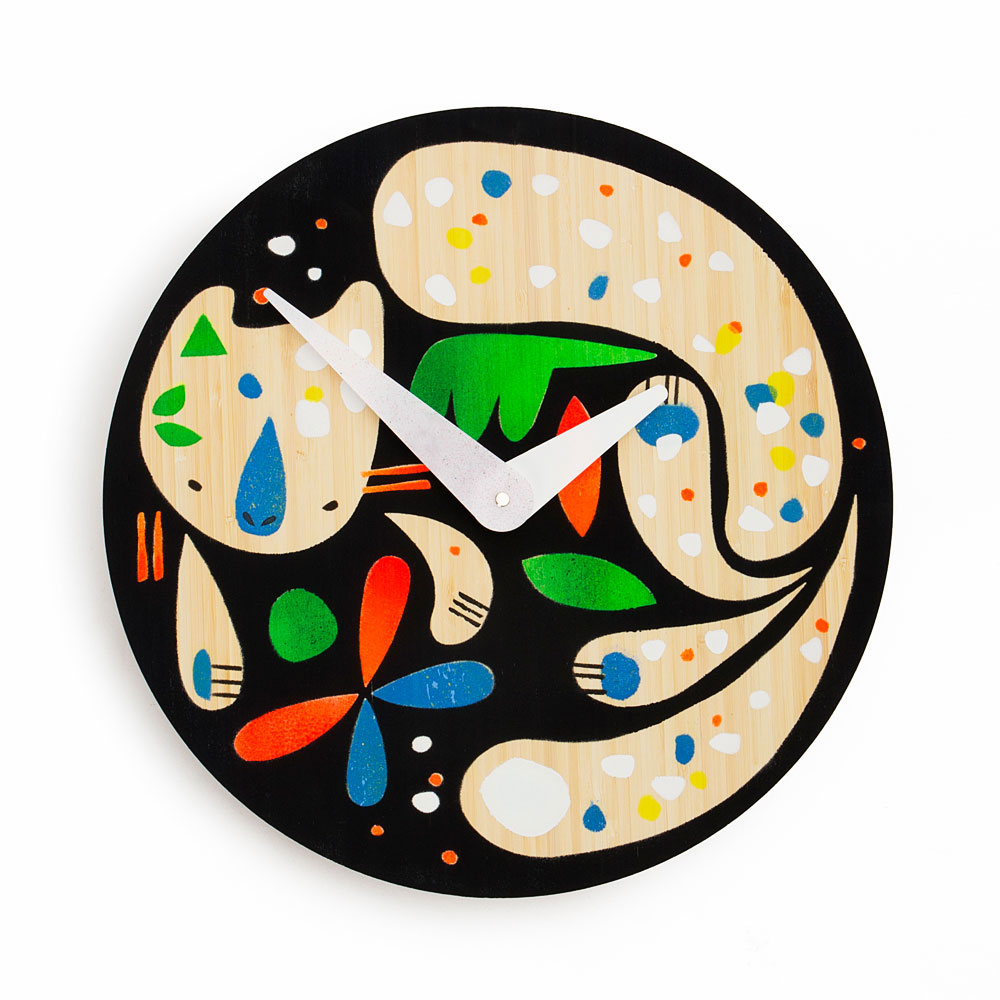 To bid on Pete Cromer's Clock to head over to the auction page at Hunting for George. The Online Auction will run until midnight, Sunday November 30 2014 with the majority of sales from each clock going back to the artist involved.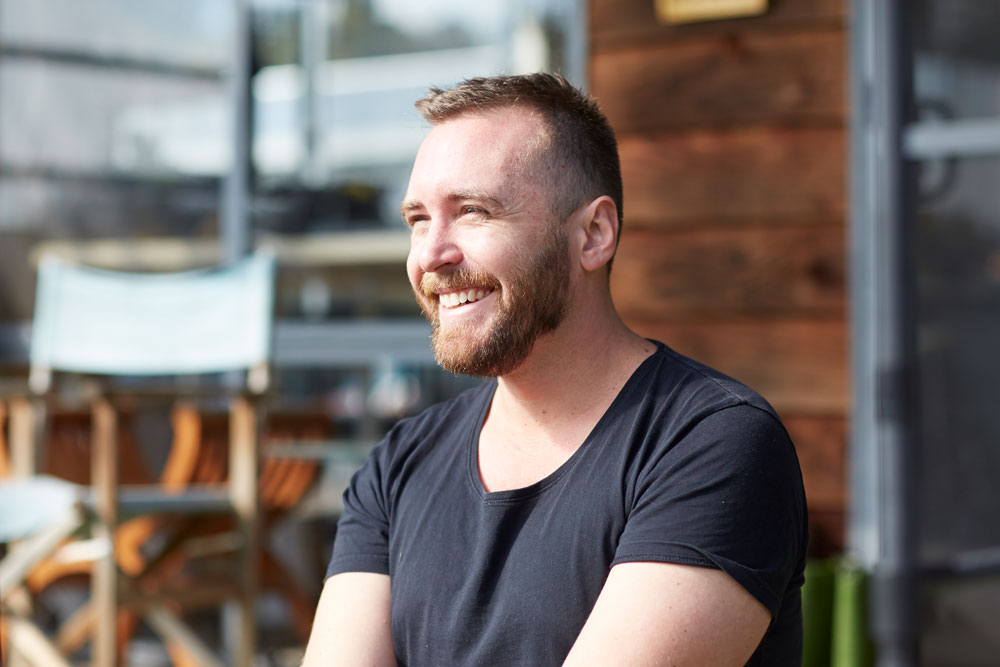 Photography: Clare Plueckhahn
Video DOP: Clare Plueckhahn and Jonno Rodd
Video Edit: Lucy Glade-Wright