We are passionate ambassadors for a good night's sleep! This is a busy time of year so it's important to get a solid night's rest every night. There are a couple of ways you can encourage happy napping. From setting a routine to creating your own bedroom sanctuary to suit you…
Here are Our Top Tips for a Good Night's Sleep
Caffeine is not your friend. That mid-afternoon coffee can really disrupt your sleep. Kill the caffeine consumption after lunch.
Routine is Key. If you set a regular bed time that allows you 7 to 9 hours snoozing with a consistent wake-up time, your body will LOVE the routine! Try using alarms or apps to let you know when it's time to get ready for bed. Trust us, these are healthy habits to create and you should find it a lot easier to fall asleep and stay asleep with continual routine.
Blue Light be gone. All that evening screen time effects our sleep-and-wake cycles. Have a break from your digital devices before you hit the sack. Want a physical challenge? Don't charge your phone next to your bed, instead place it in another room to avoid the temptation!
Let's get Physical. (Get your mind out of the gutter!) We're talking about good old-fashioned exercise. Bust out a work out during the day, go for a walk after work or have a boogie in the kitchen, whatever activity suits you… either way tucker yourself out to encourage sleep.
Create a Sleep Zone. We're all guilty of bringing the laptop into bed, however you are more likely to associate your bed with sleep if you avoid stimulating activities such as working or watching tv in your bedroom. Surround yourself with items that are relaxing and comfortable and you'll love heading to your bedroom every night!
When it comes to styling bedrooms everybody is different! We've put together three different bedroom styles to suit three different personalities: Modern, Free Spirit and Creative. Which one best suits you?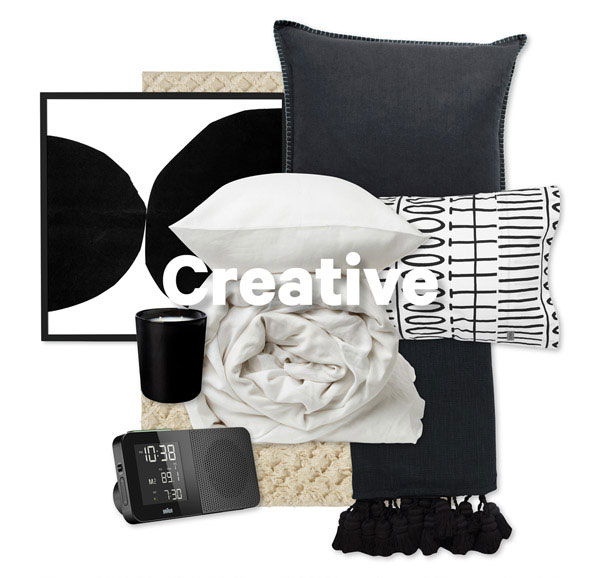 Are you a Creative at heart? Does your mind never stop? Are you always exploring and experimenting? Well then, when it comes to sleeping you've probably got your work cut out for you. You like to be stimulated but you also value your quiet time to relax. Texture and bold pattern are your go to's. Here are some products that would suit your style: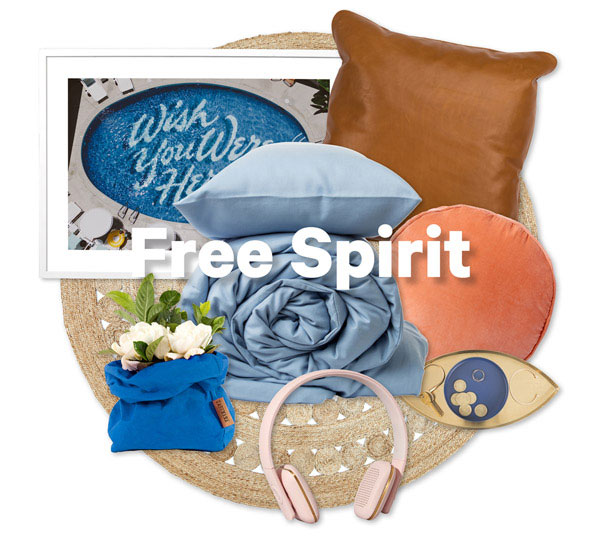 Are you a Free Spirit? You're a dreamer and you love surrounding yourself with items that you feel most connected with. Texture and colour are your friends and you believe in the more the merrier. However it's important to remember to pull things back and only select products that will create a calm environment for your active mind. Here are a few items we think you'll love: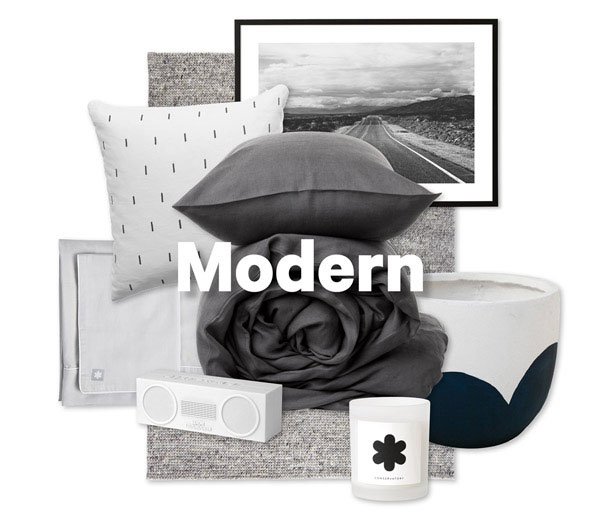 Are you a Modern wonder? You love clean, paired-back simplicity. You're a fan of all things cool and contemporary and you don't follow trends (after all you're unique enough!) For you it's important to maintain comfort in the bedroom, don't forget to bring personality to your bedroom through texture and subtle colour. Here are a few of our modern favourites: