We've stumbled across plenty of epic bathrooms in our time and as far as we're concerned, the sky's the limit. Free-standing tubs, fixtures and fittings made from copper and bronze, loos with views, showers with scenery, and colour palettes you wouldn't dream of. We've rounded up our five favourite bathrooms from 2016, all examples of when your bathroom becomes the best room in the house…
1. Planchonella House by Jesse Bennett Studio
Planchonella House is immersed in a luscious rainforest, embracing the tropical climate of Cairns, far north Queensland. This incredible home embraces its surrounding landscape rather than fighting it and the bathrooms are no exception to that rule. Floor to ceiling windows offer unobstructed views of the rainforest, timber frames add warmth, while the simple palette keeps the house raw and earthy. The most spectacular feature we picked up on is the use of elegant curves at every turn – from the tiles, the lights, the sink, the tub and even the showerhead. A big thank you to Jesse Bennet Studio for gifting us with pure bathroom brilliance!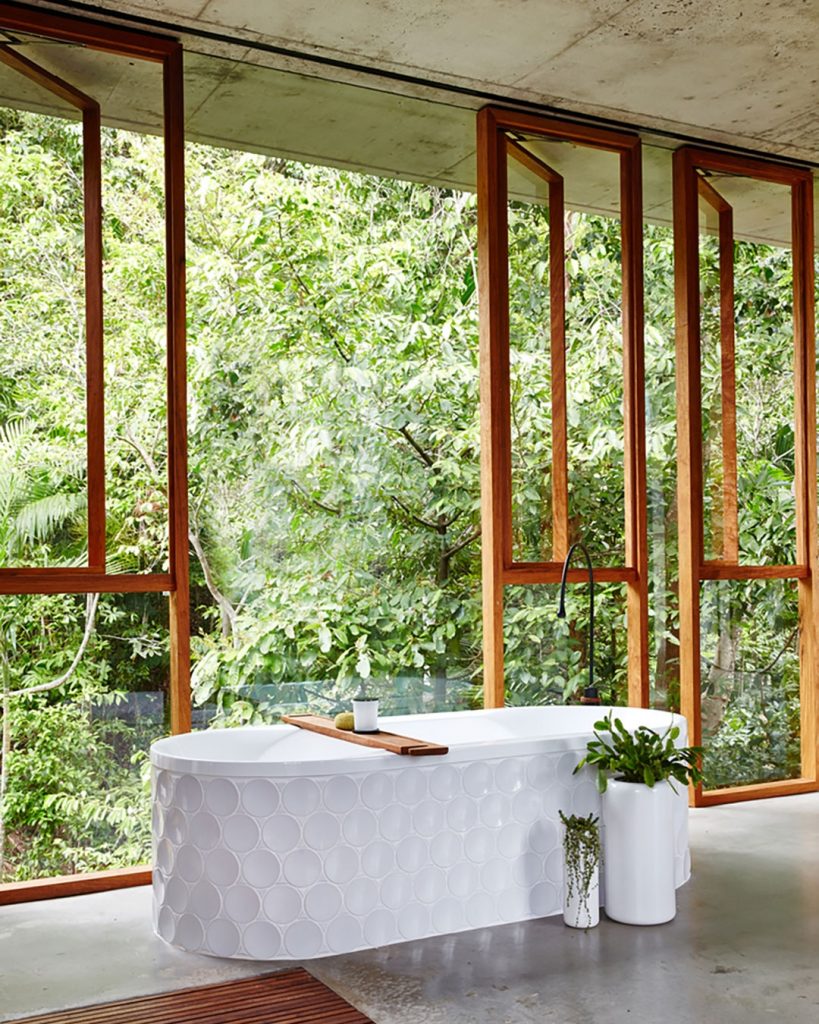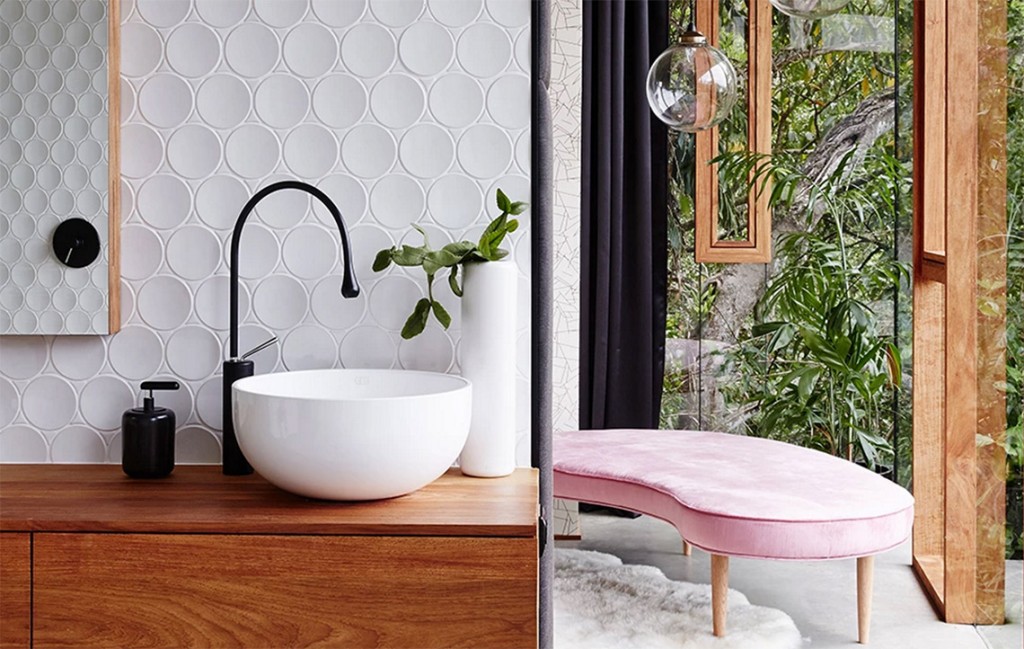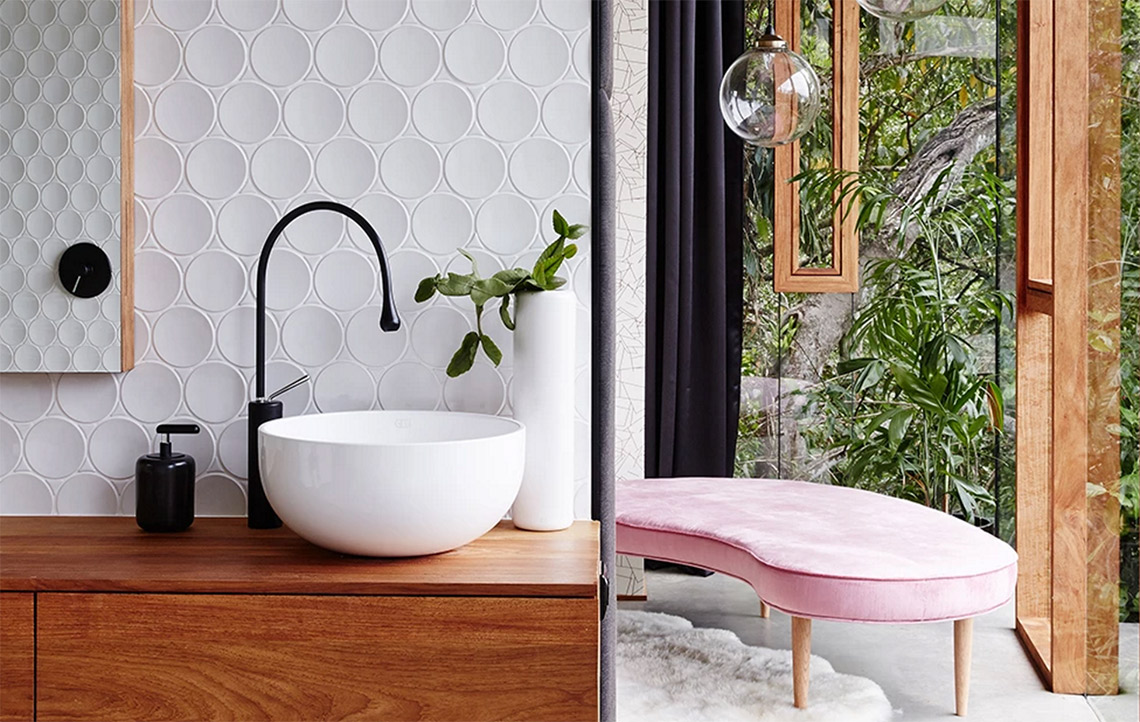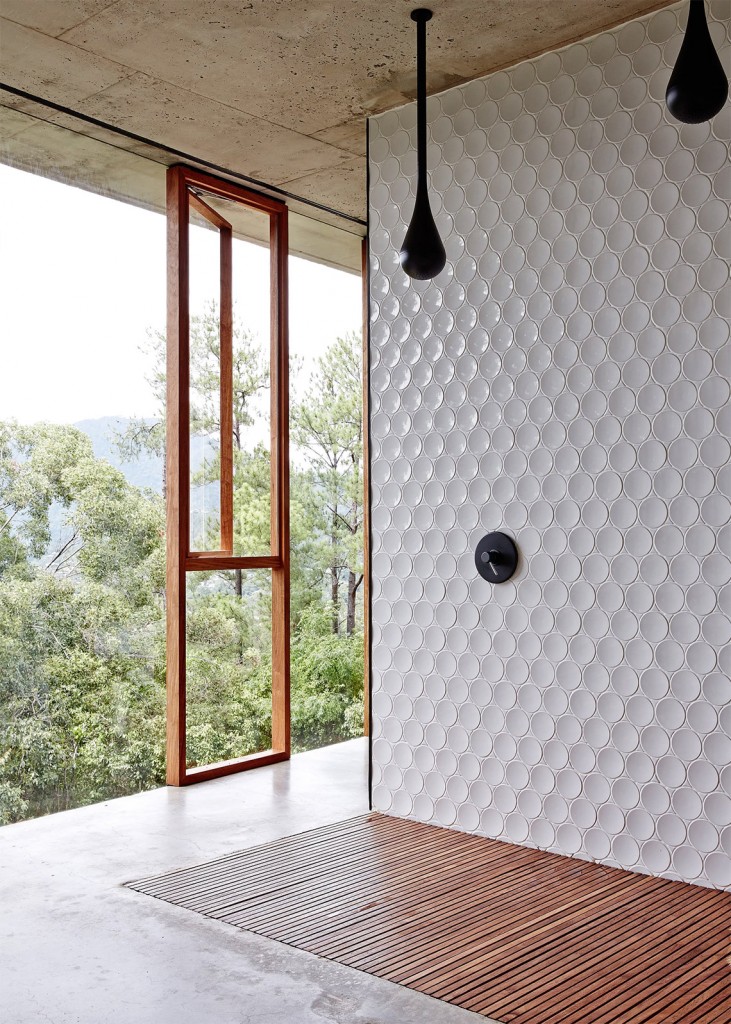 2. High House by Dan Gayfer Design
When your wanting convenience of location without compromising on space, function, interaction, flexibility or light, give Dan Gayfer Design a call. Flipping inner-city living on its head, this much-loved terrace was given a new lease on life. One feature that stopped us in our tracks when we stumbled upon this gem was the use of pastel tiling to contrast timber, white porcelain and black fixtures and fittings. Check out the soft pink and sky blue tiles below and tell us it's not awesome!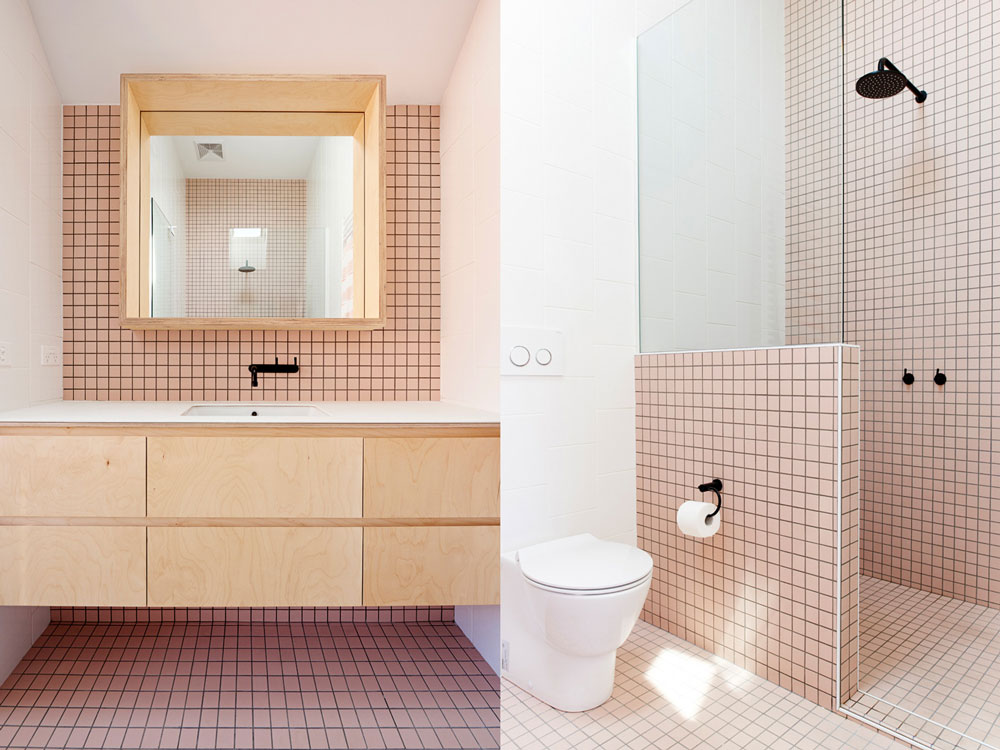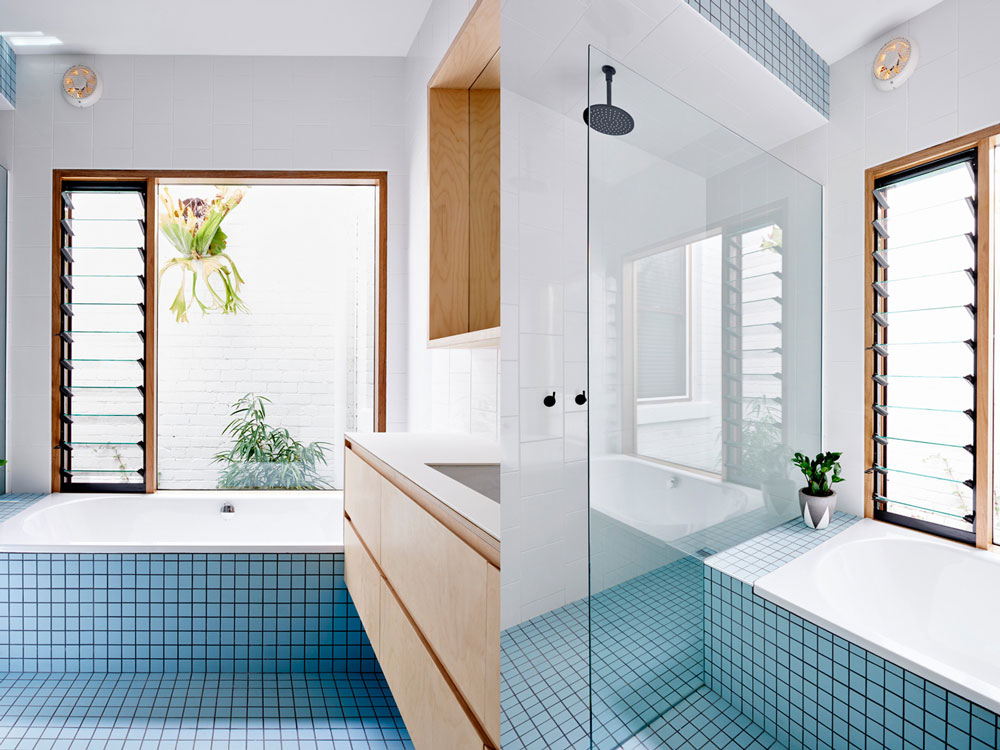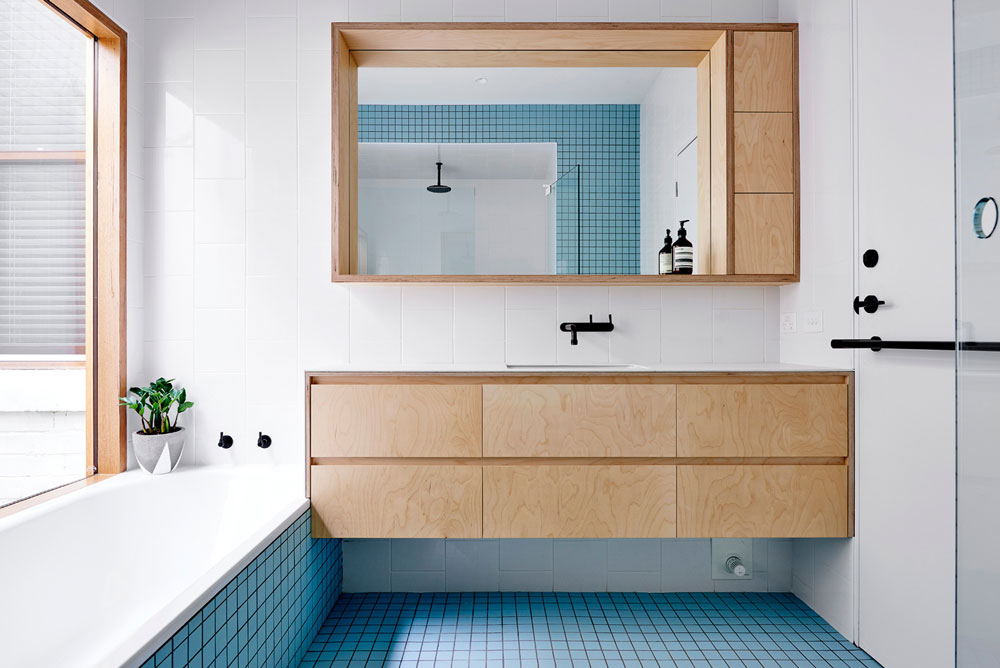 3. Double Life House by Breathe Architecture
Black framed windows, copper piping and outdoor jungle vibes… what's not to love about this dreamy bathroom!? We chose this beaut for many reasons, but it's the indoor jungle vibes that we're particularly fond of. The lush greenery makes the wooden accents pop and natural light fills the space to make it even more inviting. We just love how the design incorporates the materials that complement and contrast. Cement, copper, wood and steel; the whole gangs there.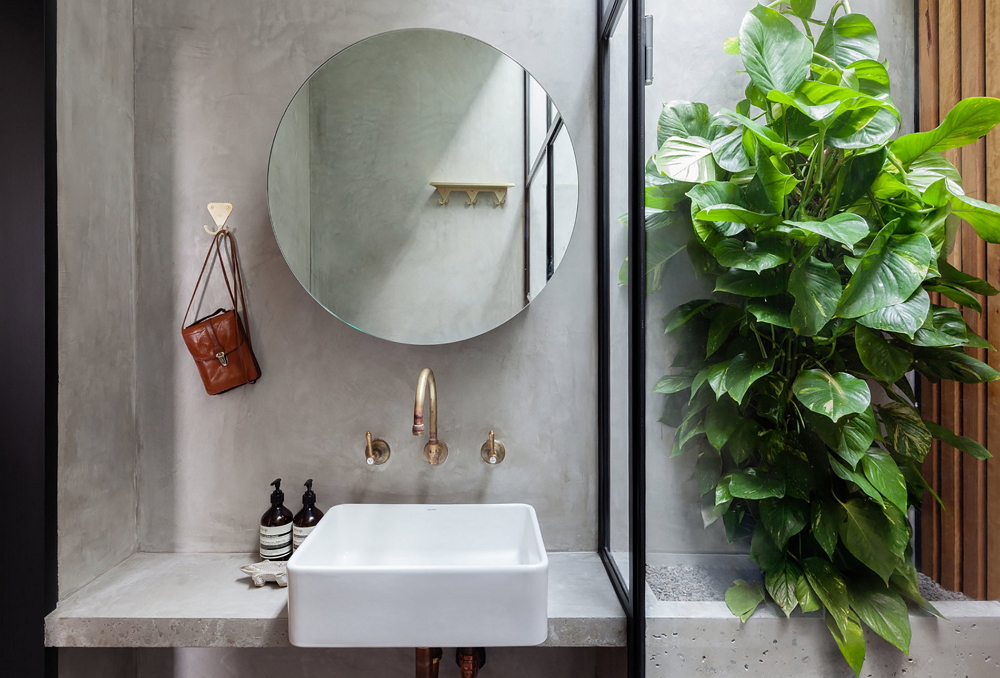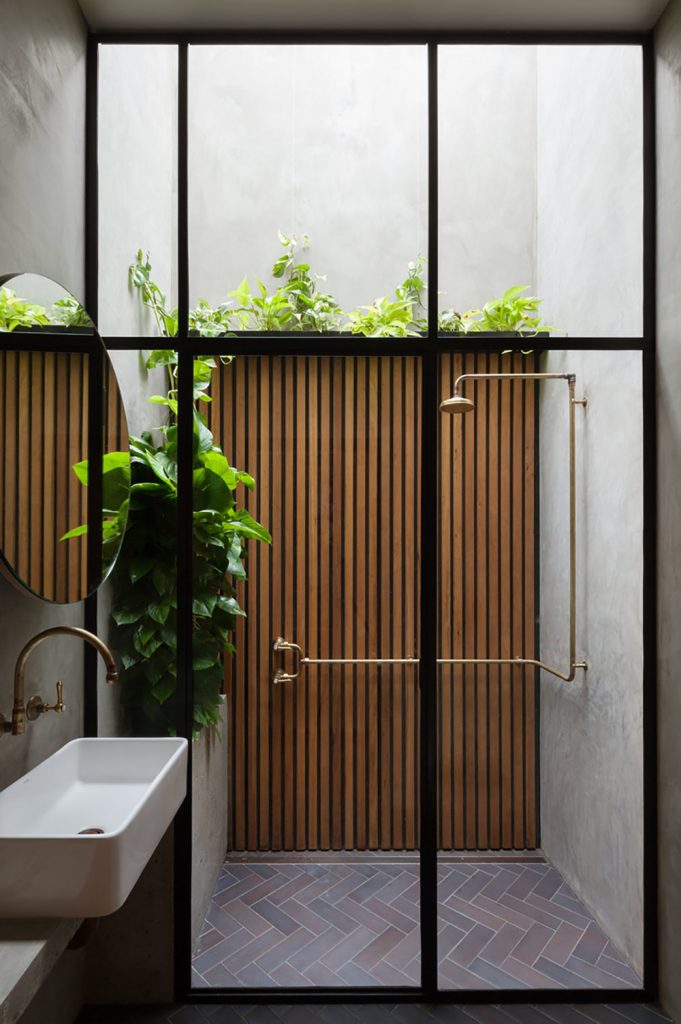 4. Sustainable House Randwick by Day Bukh Architects
Heck, there are so many things we love about this delightful bathroom. The curved ceiling clad in tiles, adorned with a picture perfect skylight, the timber cabinetry, the tiled feature wall, and don't get us started on the epic bathtub. To top it off, the good folk over at Day Bukh Architects designed this sustainable home using environmentally friendly materials so it's just not only a pleasure to look at, it's good for our environment too!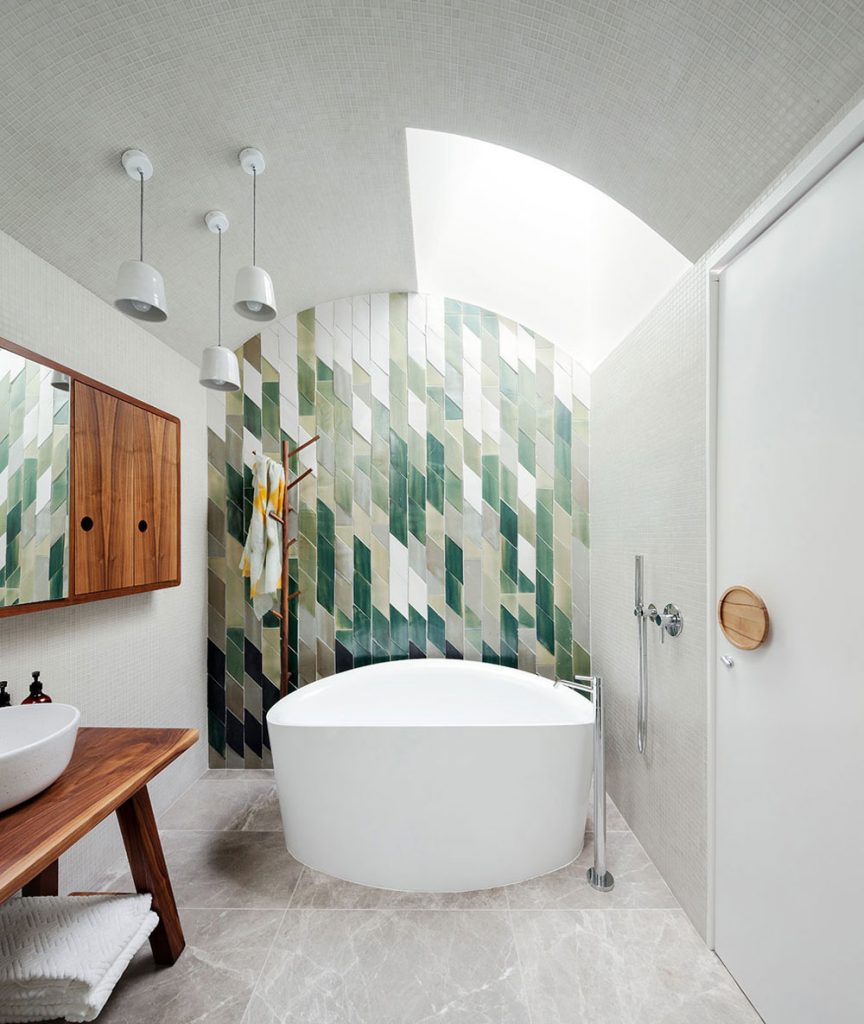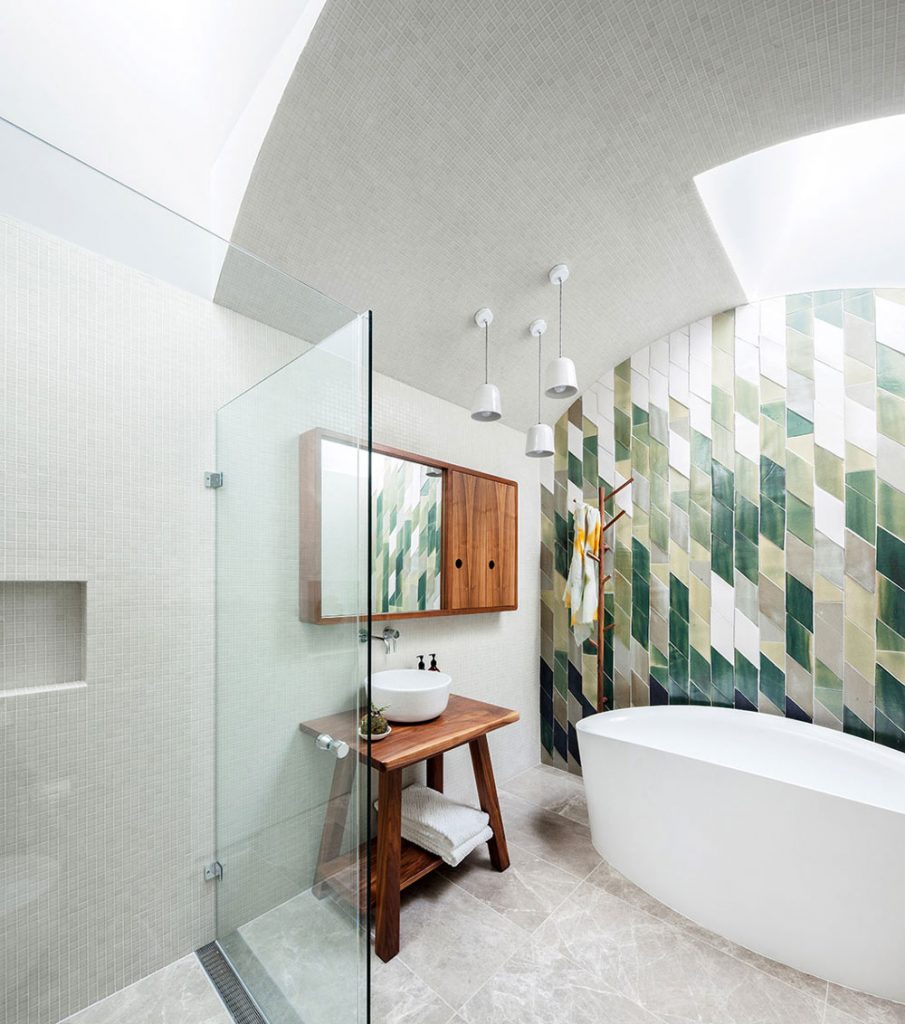 Let there be light! This superb dwelling by F3 Studio is a result of a shared vision and love between the client and designer. Flooded with natural light, the existing utility rooms have been consolidated into a bathroom with a new detached powder room. The use of a simple palette makes the room feel crisp and clean, drawing attention to the custom-built vanity and its textured finish.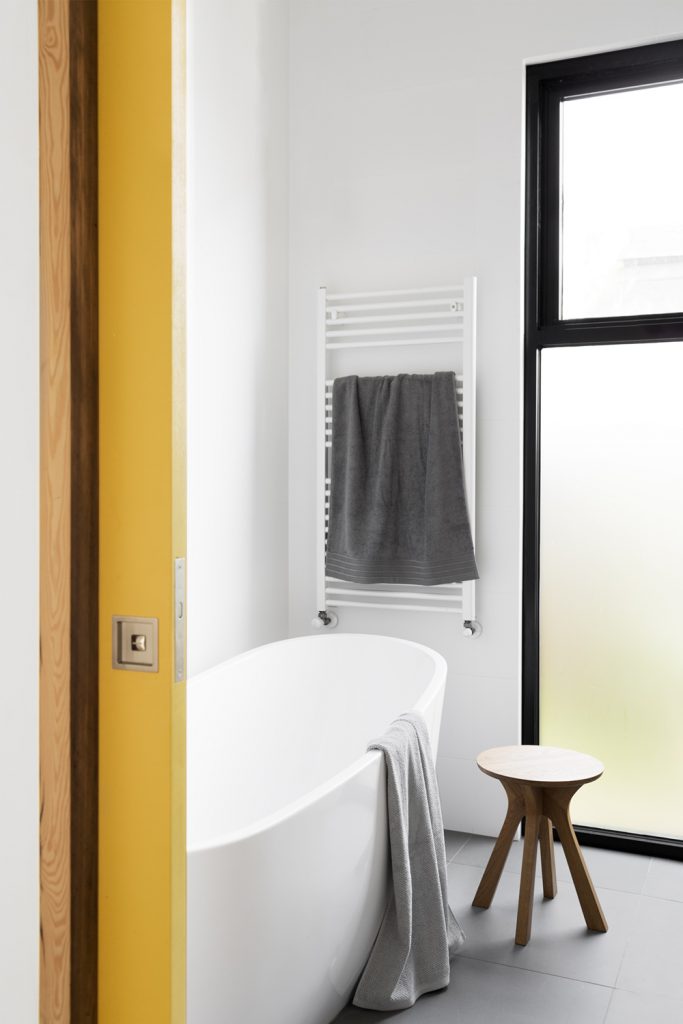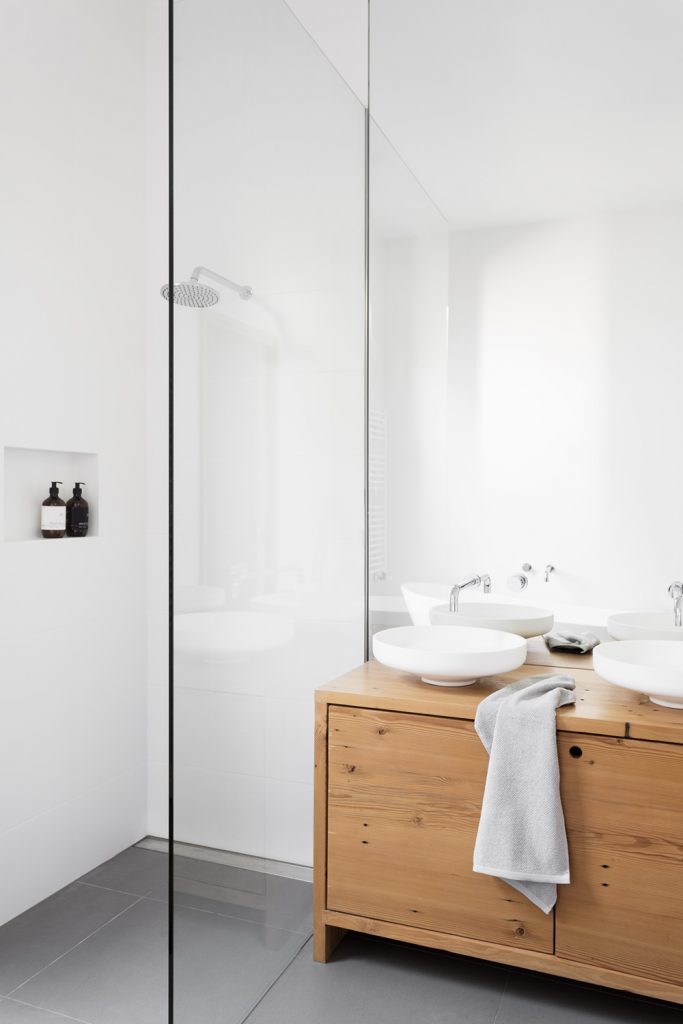 Bathrooms should be treated with the respect they deserve, they're a lot more than just a simple pitstop! So why not populate them with more than just a toilet, sink and shower? If it's odd to obsess over toilet accessories then we clearly need to be sedated, because we have the most beautiful bathroom accessories we have ever seen.
Can't get enough? Here's a few more of our favourites because choosing just five was near impossible.
"https://www.instagram.com/p/BPR177XhYxu/