Hunting for George welcome their latest collection of Art Prints, the 'Collector' series. The collection is an exploration in painting, collage and illustration, together with a curated collection of original photography.
"The energy of this collection is reflective of the environment in which it was created. Experimental and instinctive, we explored a range of mediums and techniques before refining these concepts on the computer. The creative process was incredibly refreshing. We allowed ourselves the freedom to step away and develop instinctively, and this unhurried approach creates a beautiful sense of calm in each piece." Says Lucy Glade-Wright, Hunting for George Brand Director.
The collection includes 24 new Art Prints across a range of styles and sizes.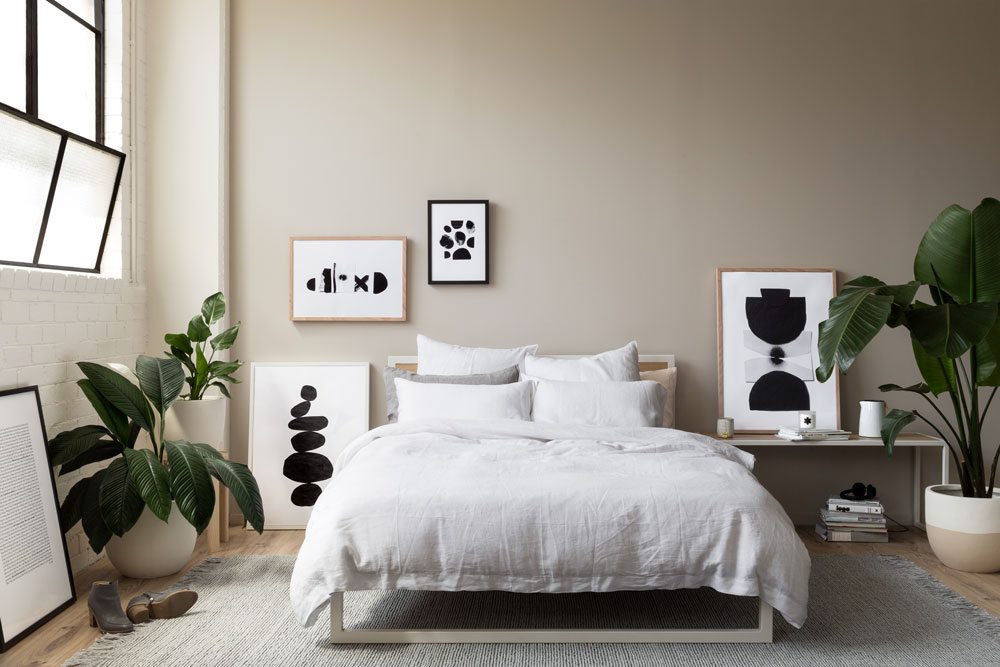 To partner the launch of these new Art Prints, Hunting for George also launches its custom made frames designed to fit their entire collection. Australian made, these frames are sold pre-assembled with a multi-fit system to hang both portrait or landscape.
"We wanted to provide a complete offering to our customers and remove the additional (and often frustrating) step of finding a frame to fit your artwork. Now our customers can put their art prints straight on the wall with no lag time, and the multi-hang system we developed means that each frame is not limited in its orientation, allowing our customers more freedom in how they choose to use their frame in the future." Says Lucy Glade-Wright, Hunting for George Brand Director.
No more fussing about with not-quite-the-right-size frames (we've all been there). Our new ready to hang frames fit our prints perfectly helping to make life just a little bit easier…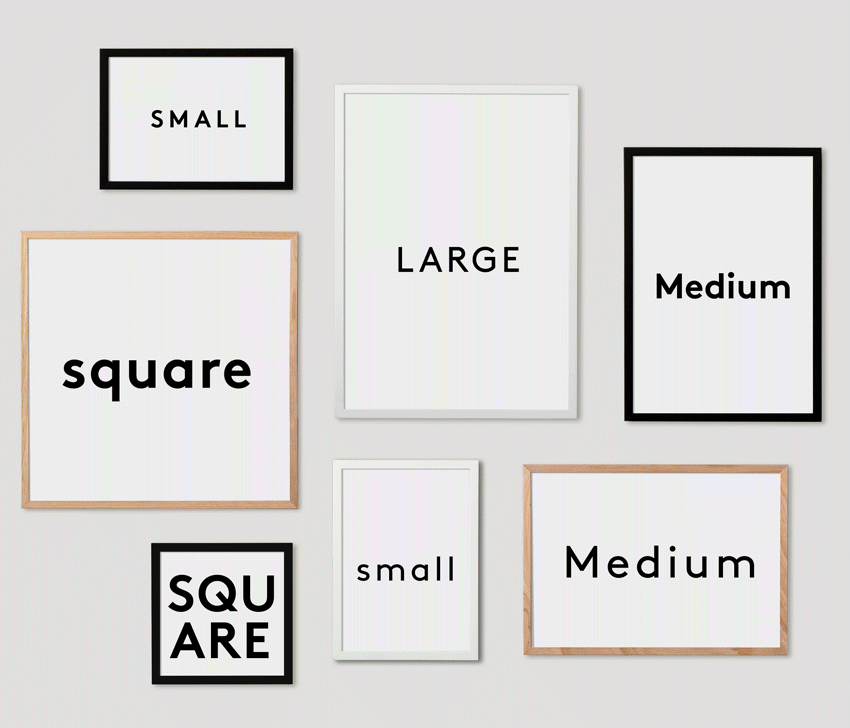 This launch is the first of many from Hunting for George for 2017 and includes a sneak peek of new products destined to join the Hunting for George collection including Australian made ceramics, bed linen, furniture and leather accessories.
All art prints and custom made frames are now to purchase online.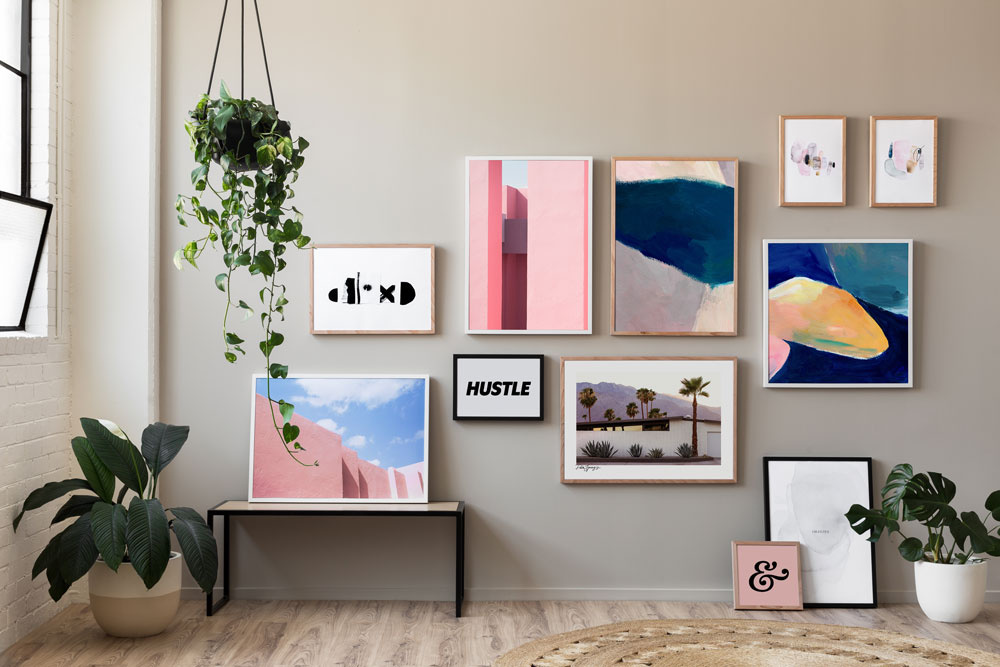 A collage merging watercolour and paper, the Monochromatic Totem 1 Art Print is the stand out artwork from the Hunting for George collection. It's large size and striking shapes bring with it fresh energy and its abstract nature allows it be to styled in a range of different spaces. Designed as part of a series, it's perfect pair is the Monochromatic Totem 2 Art Print.
Modern architecture comes alive in this photographic art print captured at La Muralla Roja, Spain. The Spanish Villa Art Print is an extraordinary photograph that captures the colour, energy and creativity of Spain. A truly stand alone print, this artwork will demand attention in your home. Hang in a white frame in your favourite room in the house. Its perfect pair is the Pink Skyline Art Print.
Gathering 2 Art Print features layered watercolour that brings together a cluster of organic shapes. Designed as part of a series of three, the Gathering 2 Art Print also works beautifully as a solo artwork. With a subdued colour palette of both warm and cool tones, this artwork adapts easily to any environment. Its perfect pair is the Gathering 1 Art Print. Available in 2 sizes.
Photography by Martina Gemmola. Art Direction and styling by Lucy Glade-Wright.