With the beach as your backyard, beachside living doesn't get much better than this! Perched on top of the sand dunes in a quiet pocket of the Mornington Peninsula, this four-bedroom family retreat boasts some of the most spectacular beach views of the region.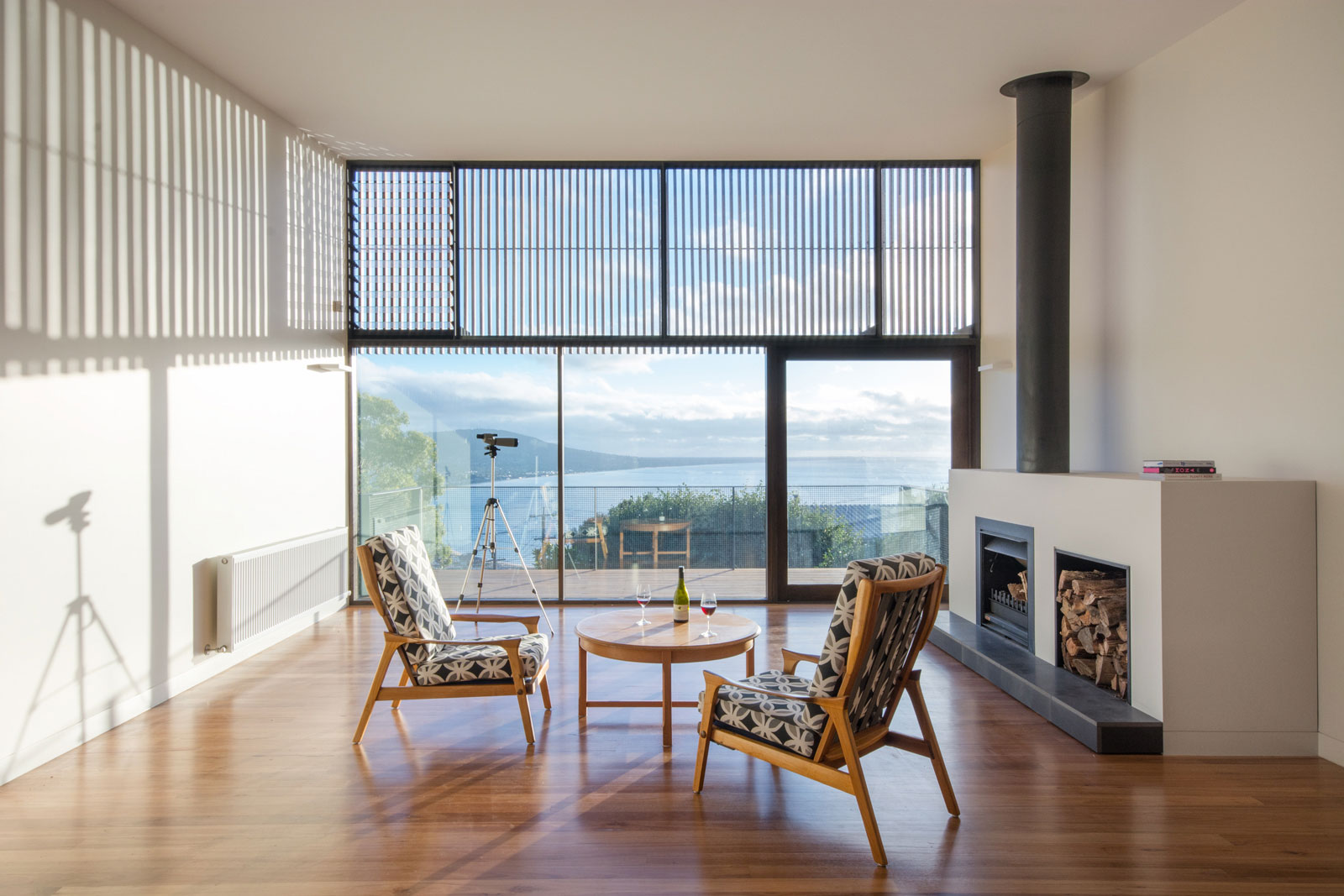 A robust, wooden clad dwelling, Martha House was designed by Ola Architecture Studio to withstand all the challenges you would expect to face in a coastal environment. Offsetting these elements, the house emits a sense of lightness and warmth through finely considered details. Providing protection from the extreme weather conditions, windows are concealed behind operable timber shutters and screens to ensure the spaces are usable year-round. When opened, the shutters create framed views, intimate outlooks, and playful splays of internal sunlight.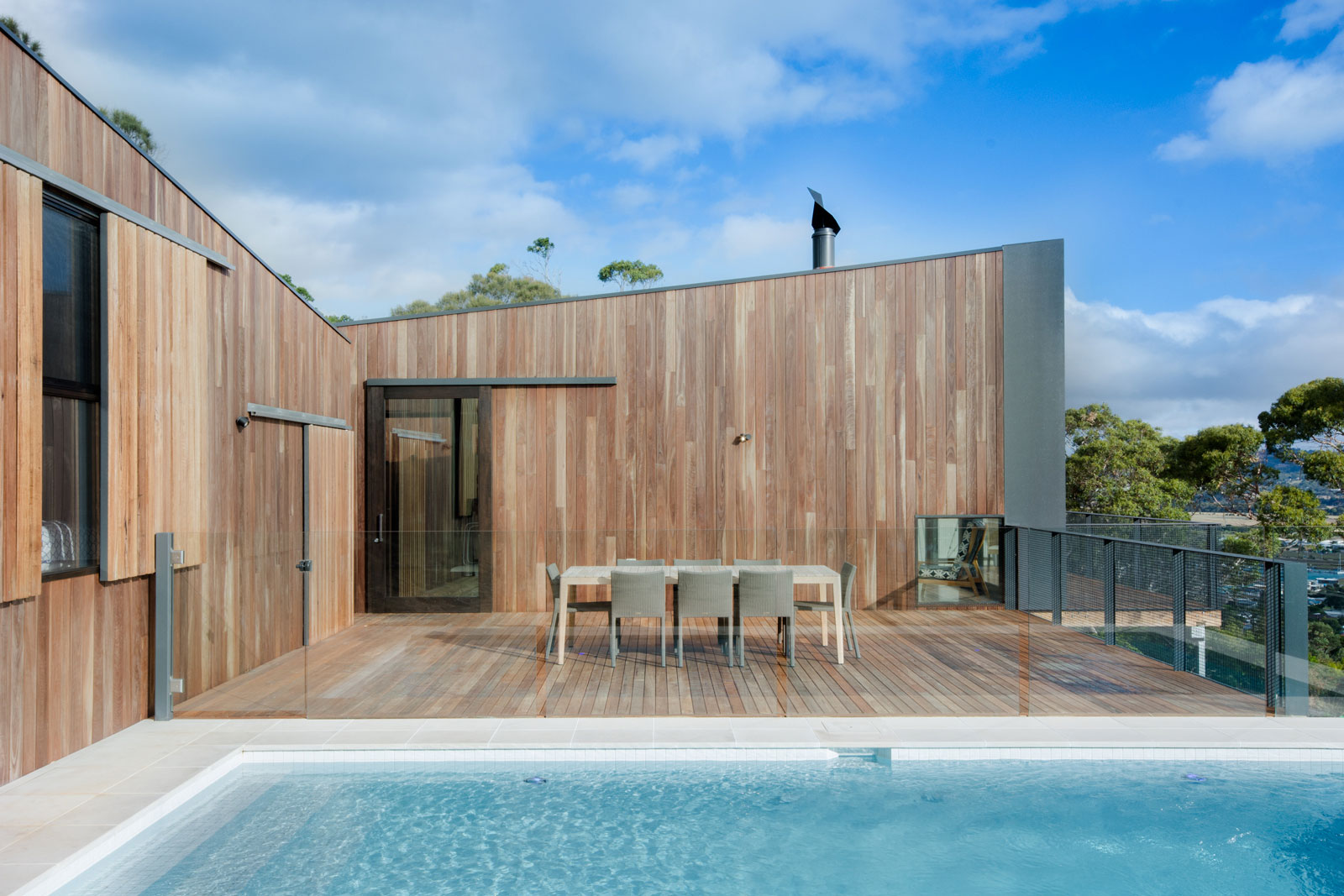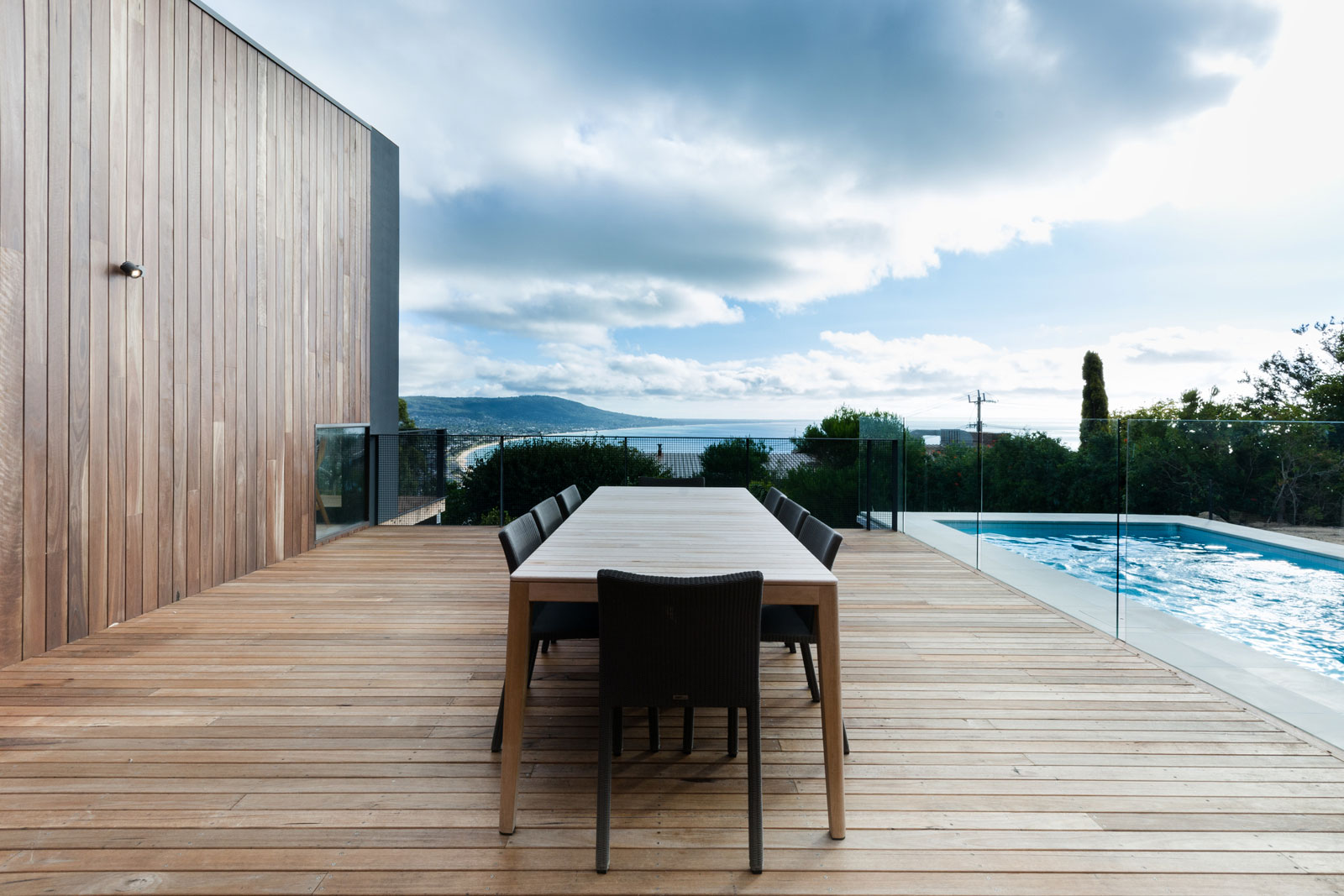 The single storey abode extends south west towards the bay to take advantage of expansive unobstructed views across the Peninsula. In appropriating the sloped site, the building emerges from the landscape to give the appearance it is effortlessly floating above the ground, allowing the house to engage with the site in both form and materiality. The application of natural Australian timber hardwoods for the external cladding reference the colours of the surrounding landscape and help the building to immerse itself as an integral extension of the site.
The layout of the house is divided into three primary zones consisting of the parent's retreat, the kid's or guest area, and a primary open plan living space and kitchen area which are all directed toward the coast line for unobstructed views. With spectacular sunsets, the sound of waves crashing and beach walks just a stone throw away, this is coastal living at its best.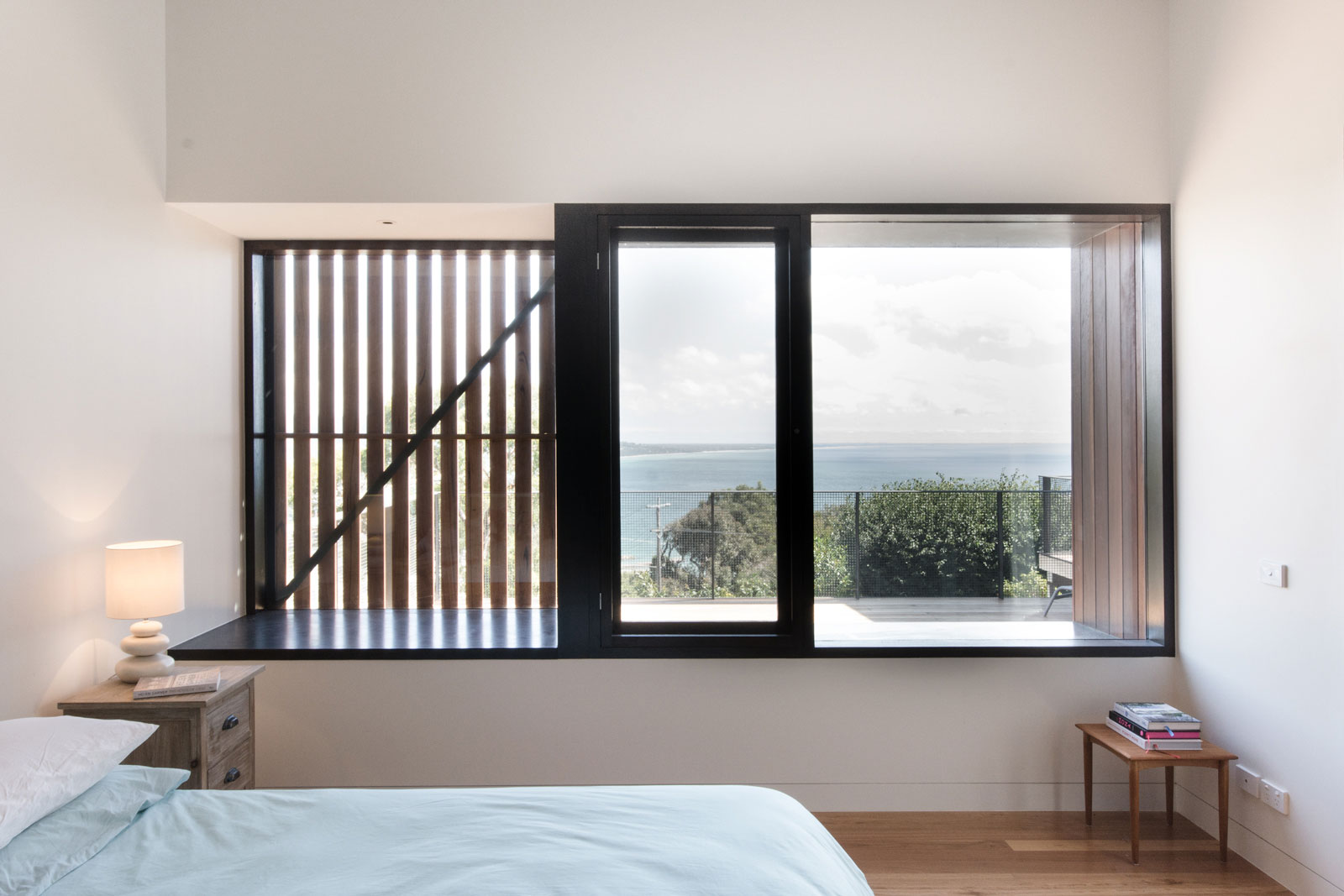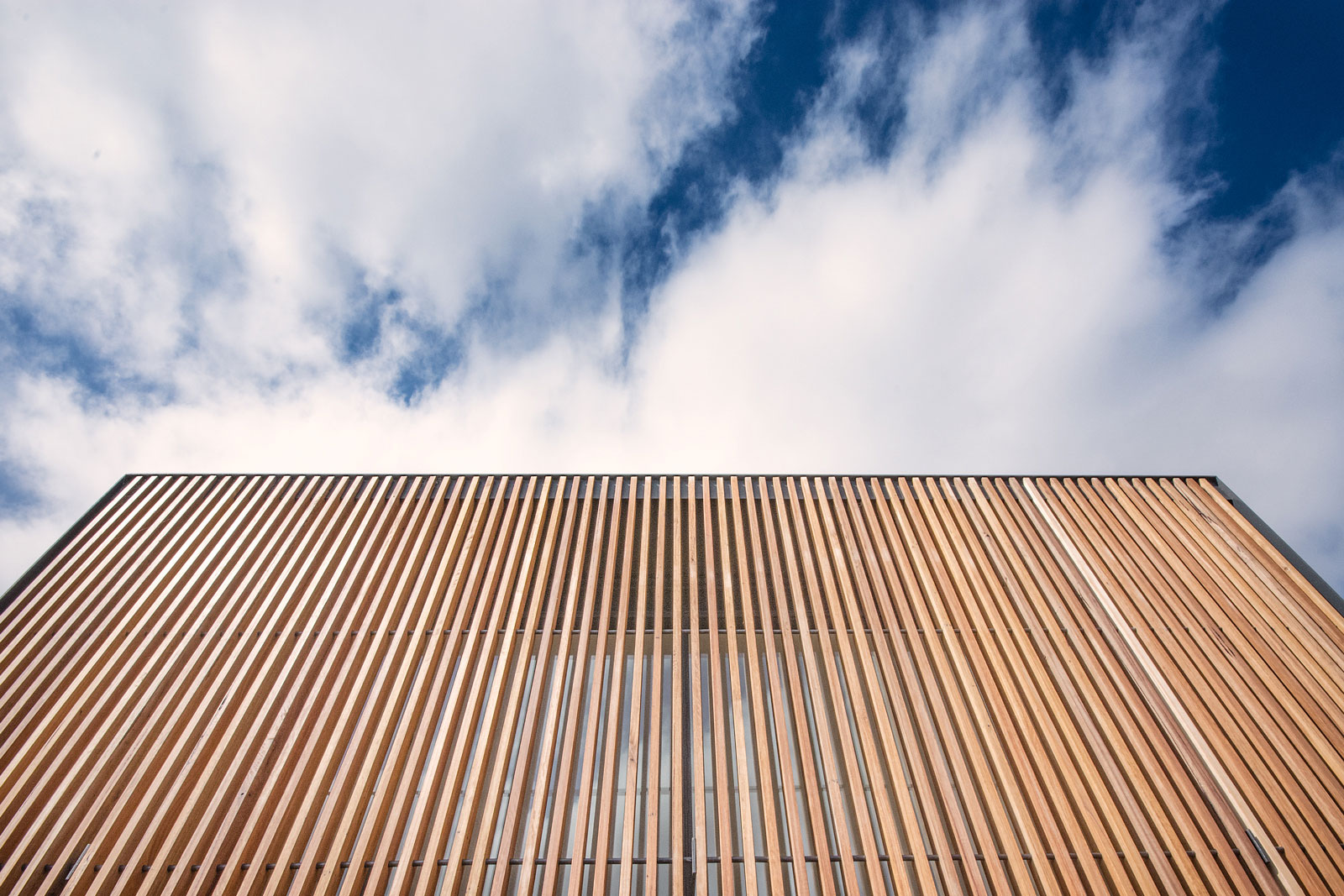 Photography by Manos Mavridis.