We are very lucky to be surrounded by beautiful designer products all day every day at Hunting for George. And on top of that, we get to know the incredible people behind the designs. Our list of Hunting for George brands is forever growing and the brands we represent all have 3 things in common: quality, design and brand story. All products are exceptionally made, clever and beautiful in their design and have an idea or story to tell. This is what matters most to us and is how we curate the best of the best brands for you and your home.
So to kick of the first of our feature Brand of the Week profile is none other than Marimekko, our favourite pattern crusaders!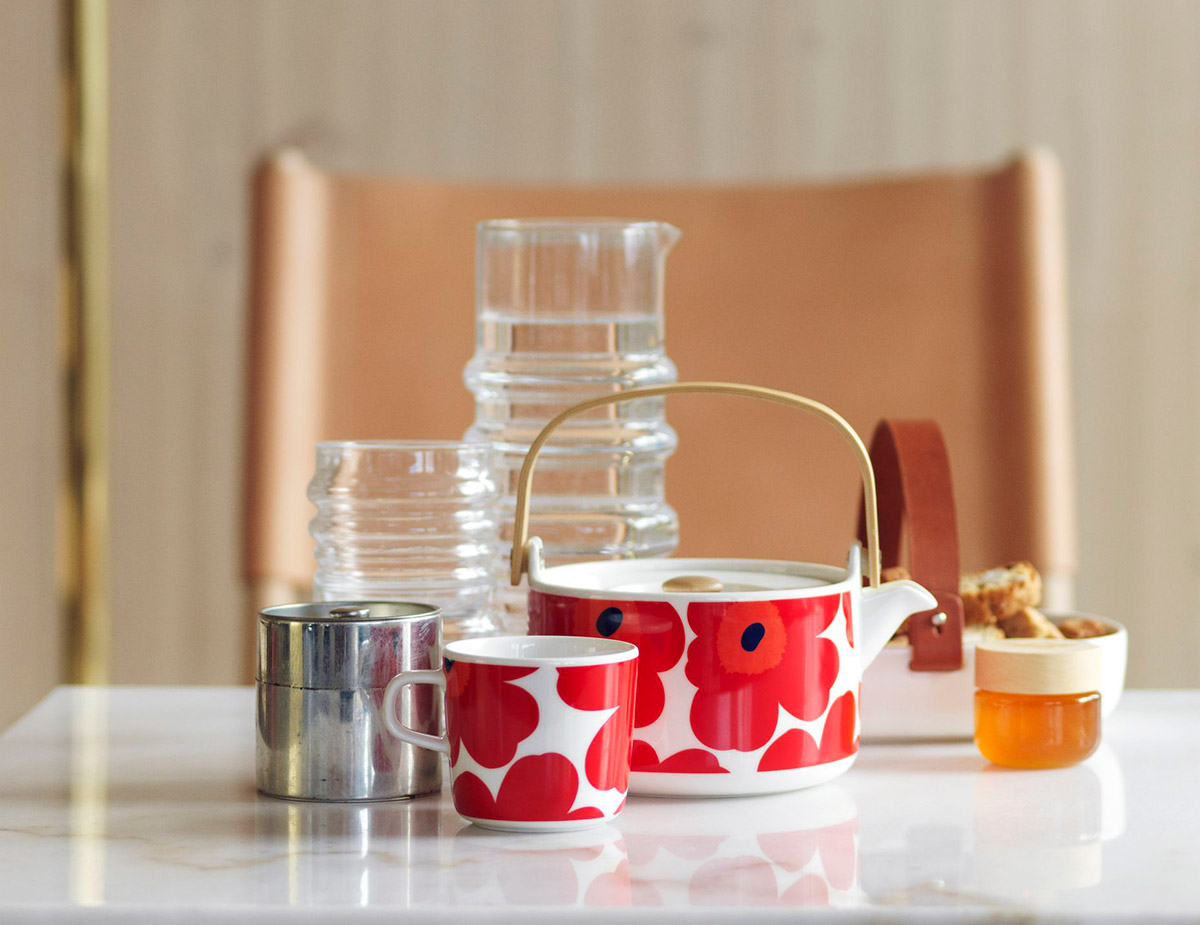 Most of you will be familiar with Marimekko's iconic designs. The Finnish Design House is renowned for its original prints and colours. Founded in 1951, Marimekko began it's journey by creating printed fabrics which gave their brand a strong and very unique identity. From there, Marimekko products now span fashion clothing, homewares and accessories.
When we received a call from Marimekko asking if we would like to represent them, honestly… we squealed with excitement and even cried a little. We have been long time admirers of the iconic design powerhouse that is Marimekko and were delighted to bring them on board with Hunting for George. The first thing we did when we received their beautiful Marimekko Homewares was create the table of our dreams (featured below) that I had the pleasure of styling.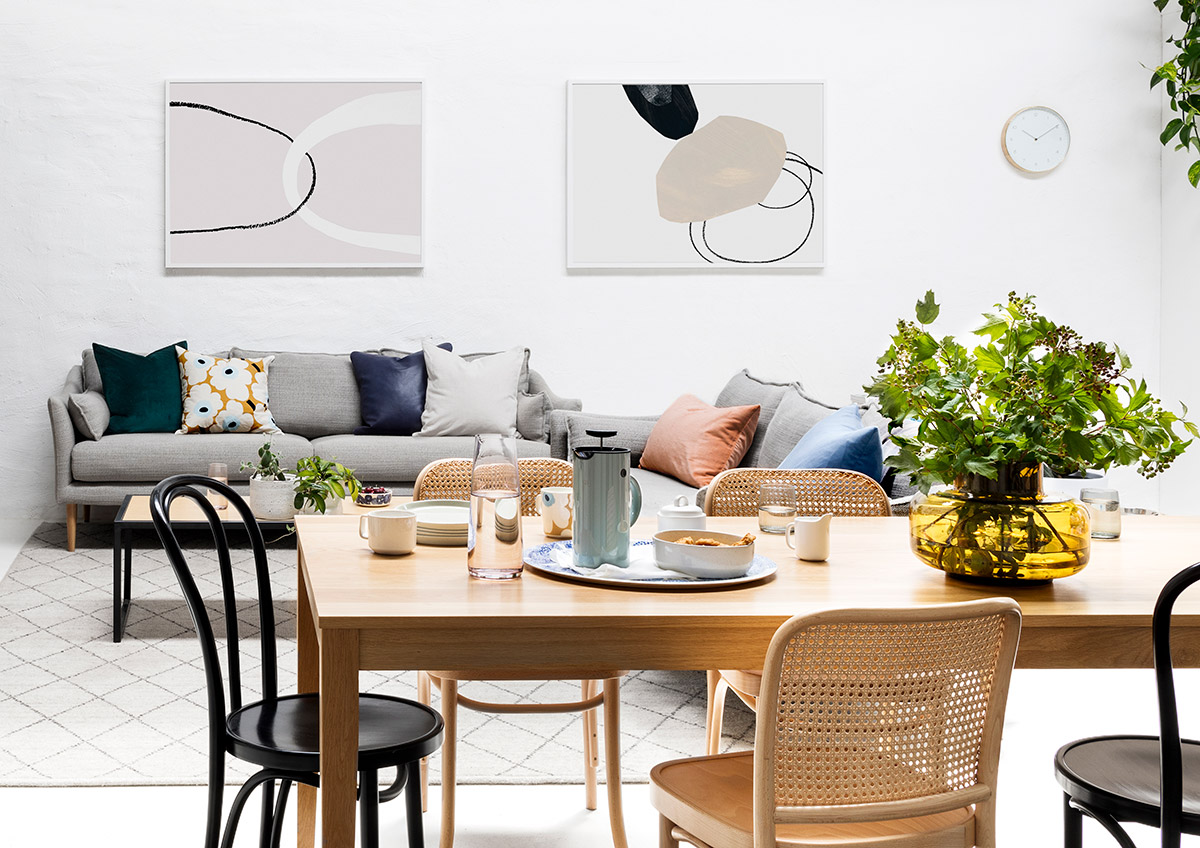 The hero of the table is undoubtedly the Urna Vase which is the most jaw droppingly perfect vase ever. The design is wide in the body but narrow at the neck, so it is very easy to make a floral arrangement look good. The reason I know this is because I literally have no skills in the floral arrangement department and yet I managed to pull off the above look. Because of it's unique shape, all you have to do is throw your flowers or branches in and they seem to sort themselves out!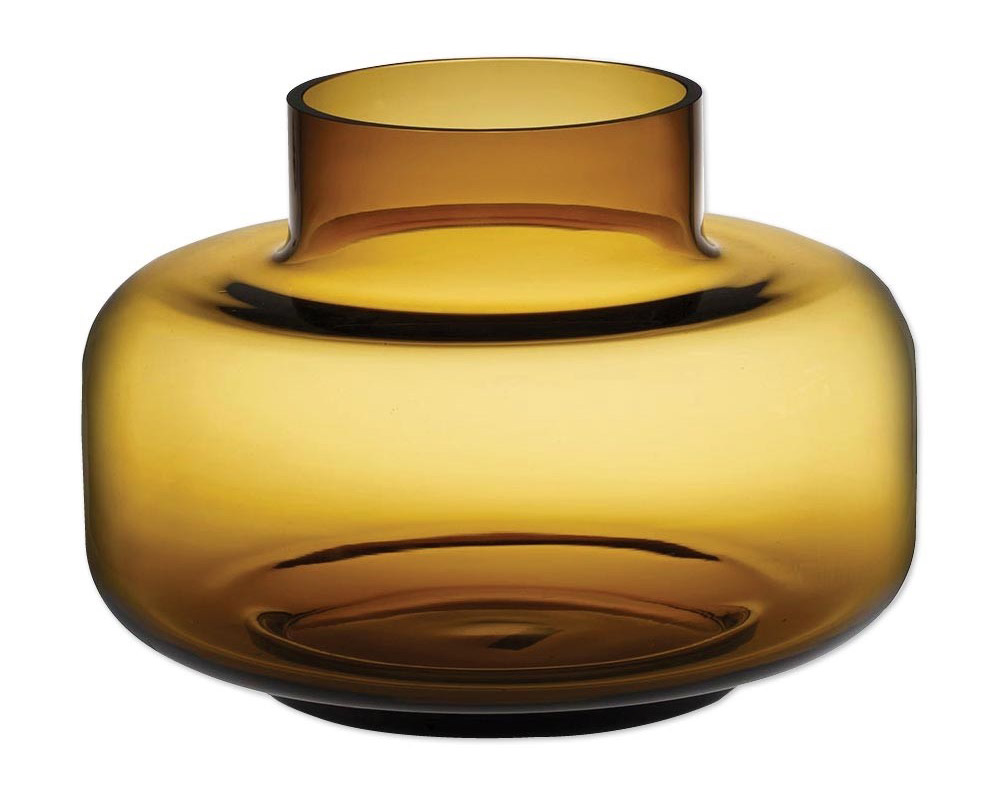 As well as knowing a thing of two about vases, Marimekko of course know pattern. I'm talking lots and lots of patterns. Marimekko designs a new collection of prints every season, with their team of designers including collaborations with artists. However they always stay true to their classics collection. The show stoppers. The big guns. The A-Listers. The ones everybody recognises and loves. And my most personal favourite is the Rasymatto collection. The what now? I hear you say… if the name is not ringing any bells than this will: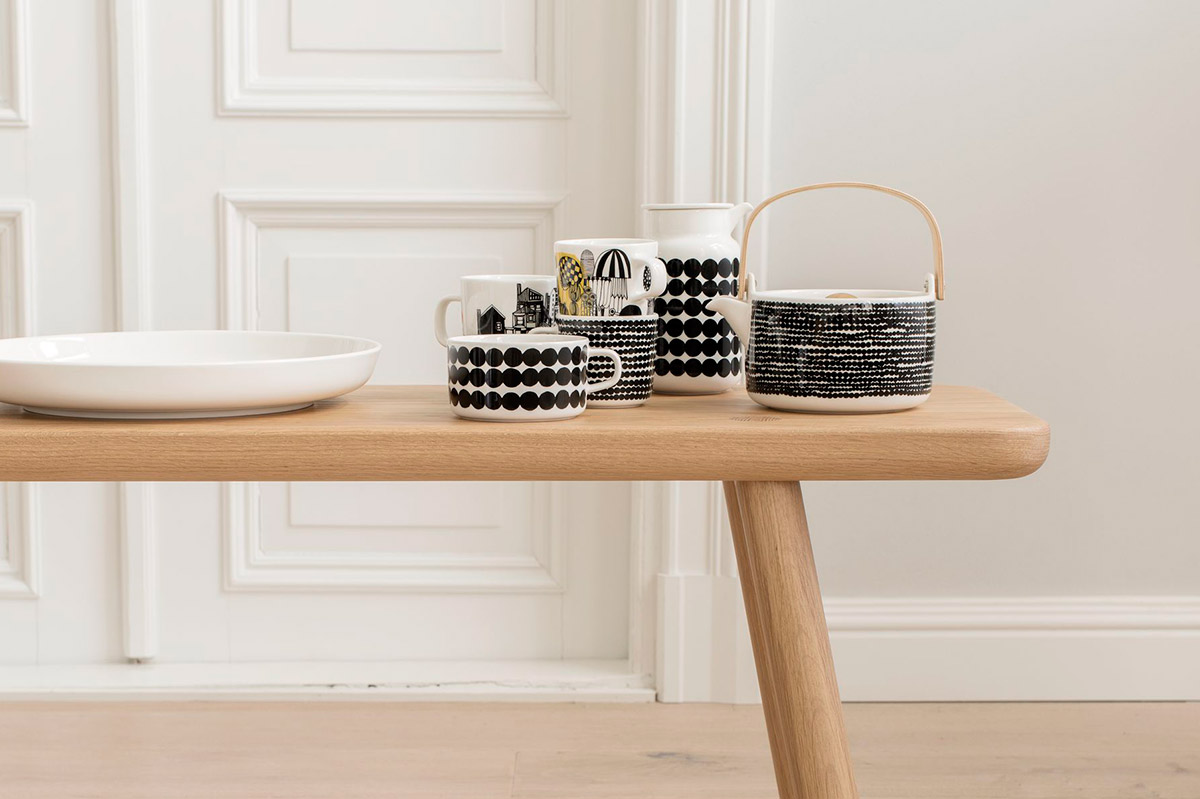 The Oiva/Raysmatto pattern is available across a range of a whole range of products including bowls, plates, mugs, aprons, platters and more.
But do you know what my favourite is? And it's not only because it's a great product but mostly because Donna from Suits is my spirit animal and I will do anything to be like her… The Oiva/Rasymatto Mug aka Donna's favourite mug in the Suits office.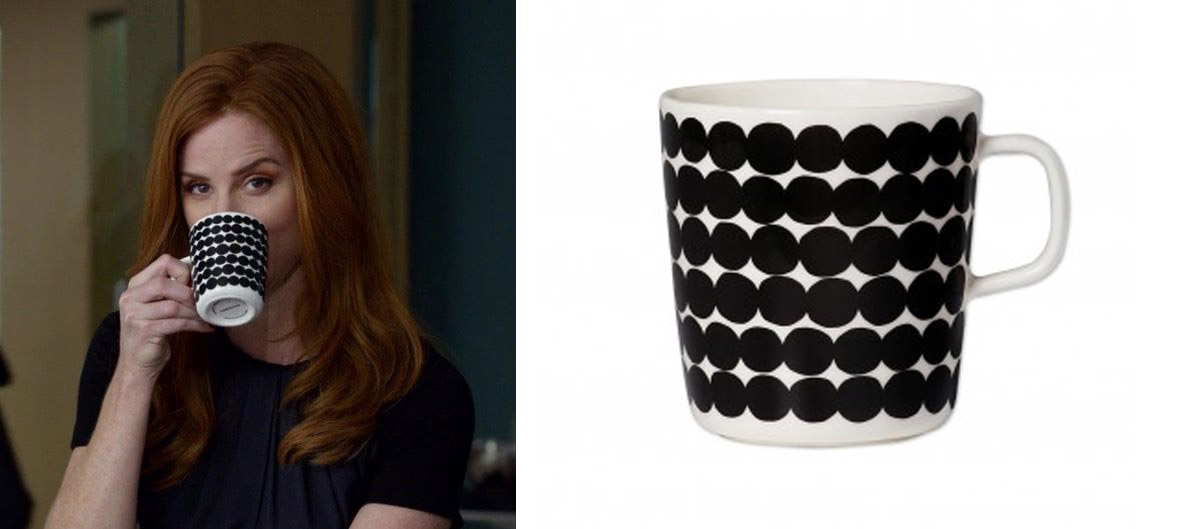 I mean if Donna digs it, do you need another reason?
Absolutely not Donna you superior human being.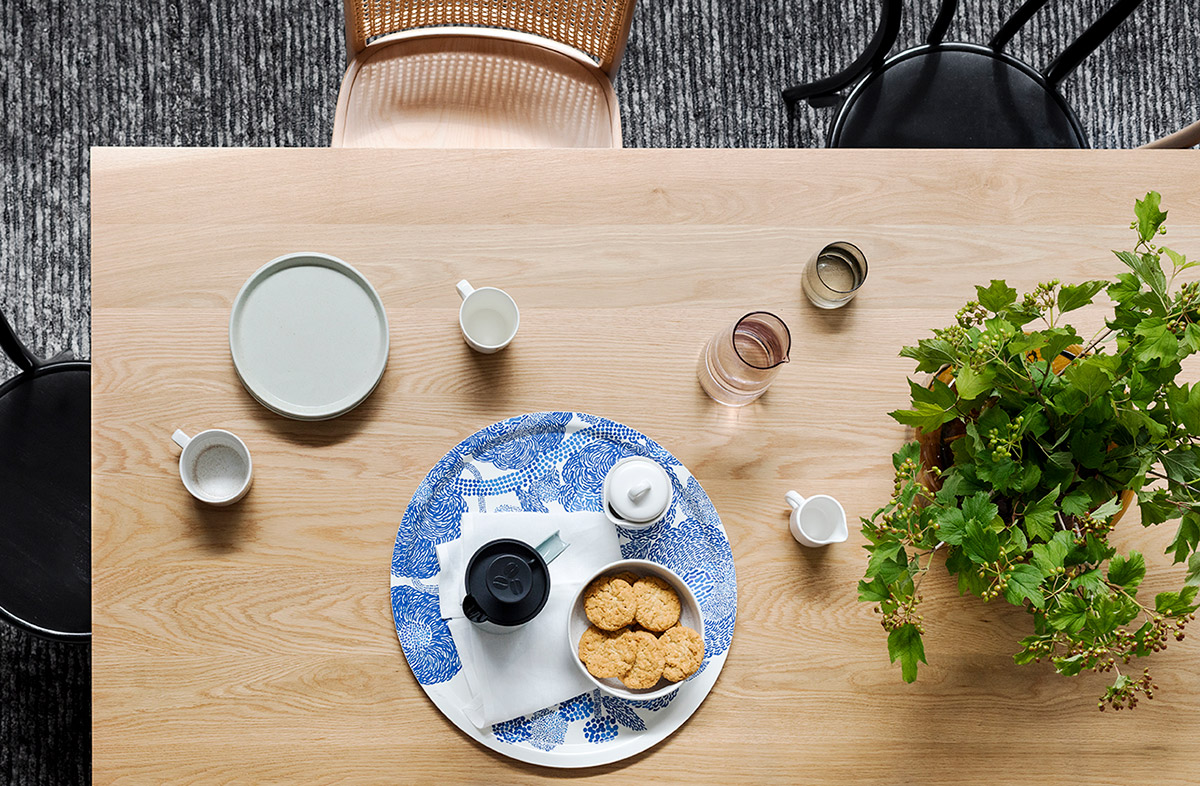 Here's a look at some of our other favourite pieces from the Marimekko collection, if you haven't got a little bit of Marimekko in your life then I can swear to you on Donna's high end wardrobe that you won't regret it.
You can shop our full range of Marimekko Homewares and Accessories here at Hunting for George.