It's time to grab your passports, folks, because we're heading to Texas today! Located in West Lake Hills, Texas, Live Oak by Dick Clark + Associates is a home composed of a series of layers, with a facade that unfolds behind a screen of mature oak trees. A unique and strikingly modern home that blends seamlessly into the neighbourhood fabric was the design objective. Here's how the team pulled it off…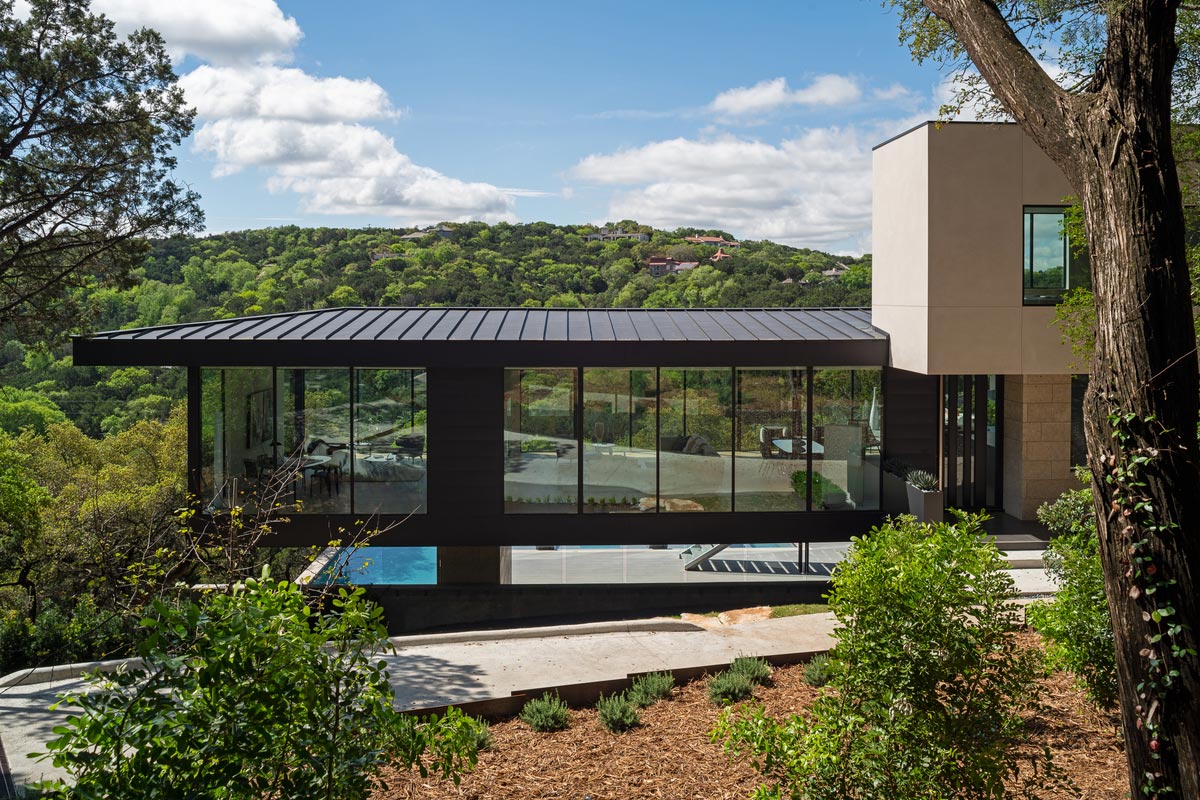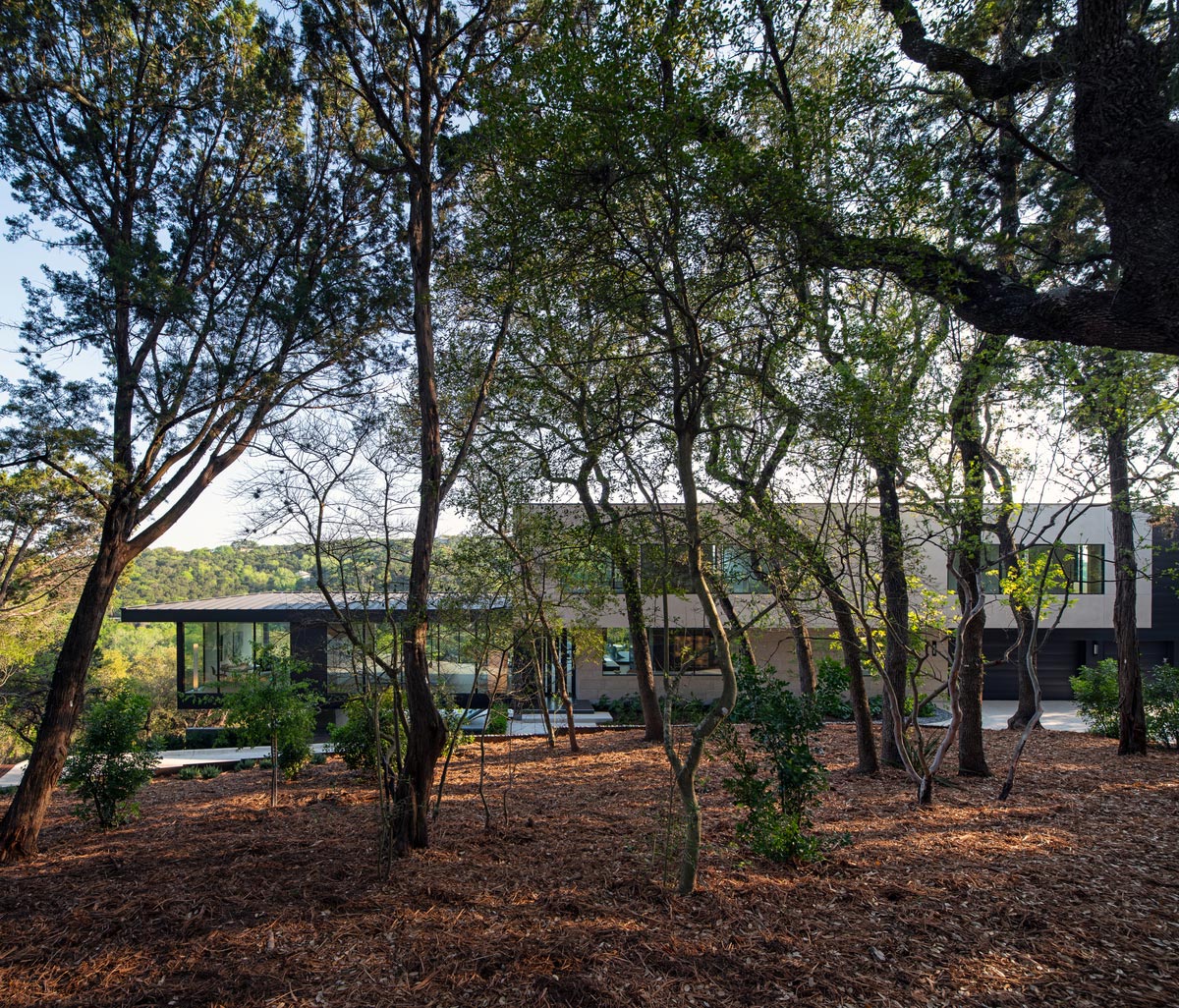 From the outside, the modern exterior of the building is characterized by highly intentional material choices, including stucco and stone of earthy colour, a dark metal that blends in with the trees and recedes in shadow, and glass that echoes the surrounding hillside vegetation and sky.
The dense tree cover of established live oaks that lined the front yard presented a challenge. "Our solution for the dense tree cover of established live oaks across the front of the property was to weave the driveway among the trees and set the house behind the tree line, using it as a nature-provided privacy screen while preserving the natural character of the street," says Dick Clark.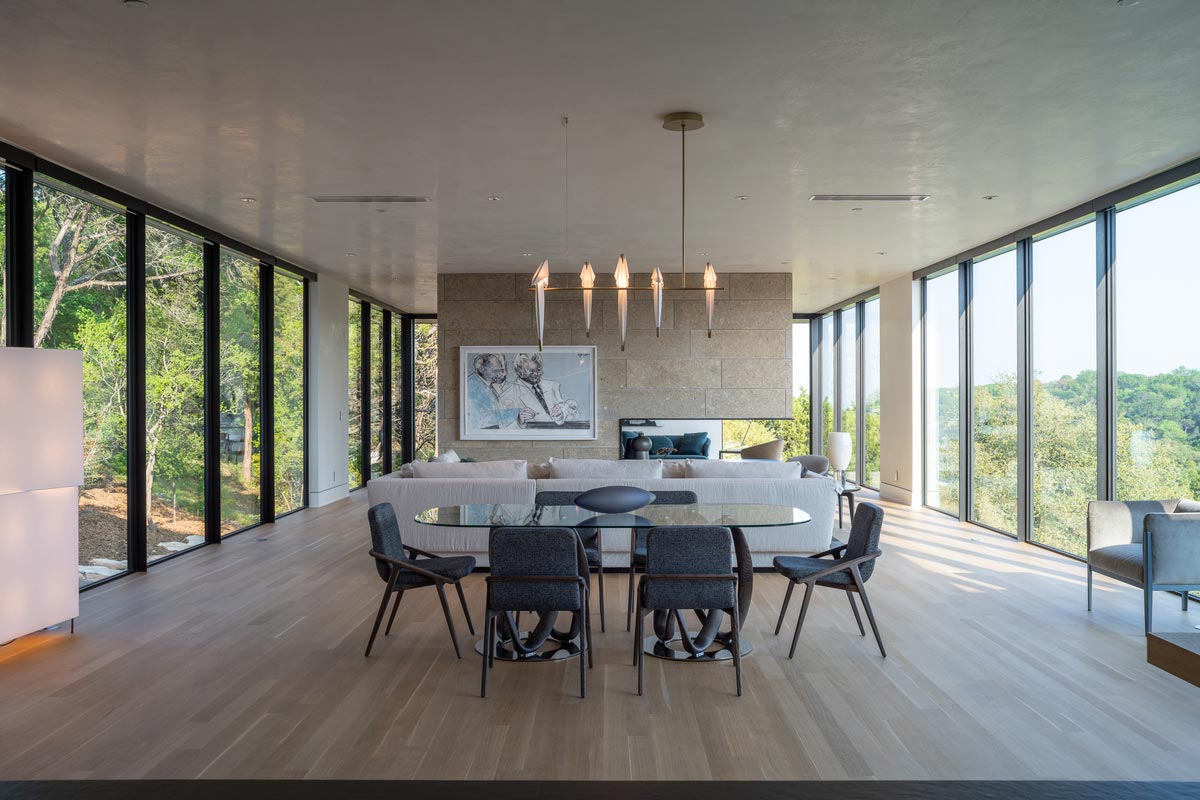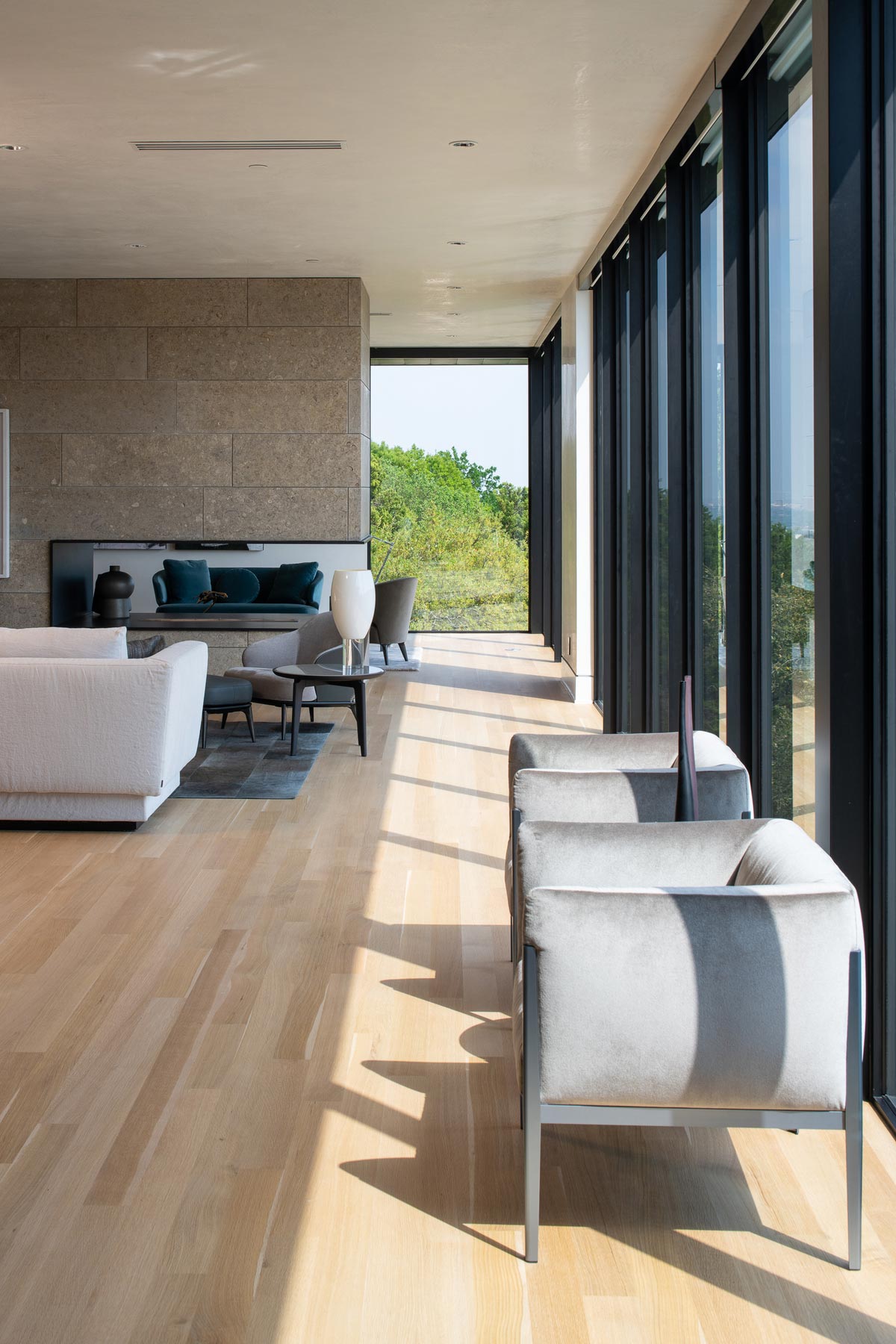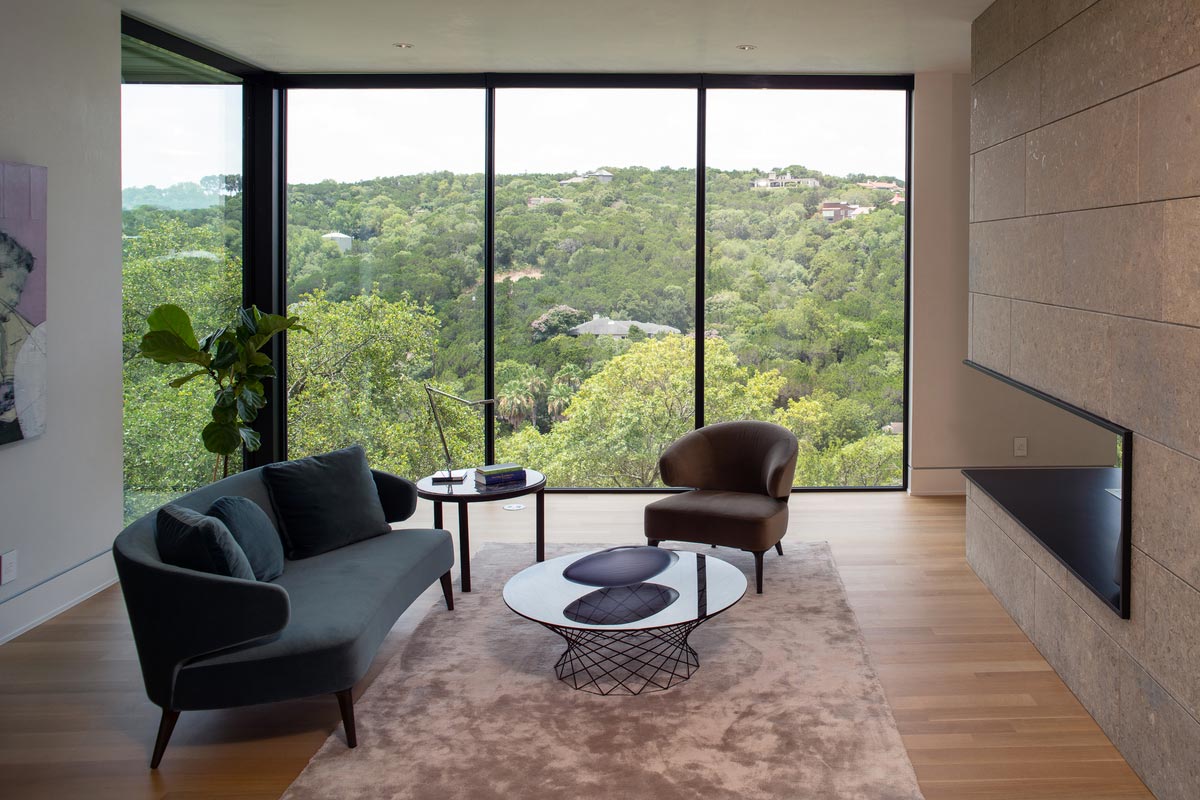 On one side, the main living space is grounded in the site, but on the other side, it is totally transparent and floats over the lower floor.
The house has a beautifully shaped design that takes full advantage of the surrounding landscape. It stretches along the lines of steeply sloping hillside as it goes uphill to the street level; and tucked in underneath the main living area at lower levels for great outdoor space with a wrap-around pool below. All spaces are designed to take maximum advantage of stunning views out over nearby hills.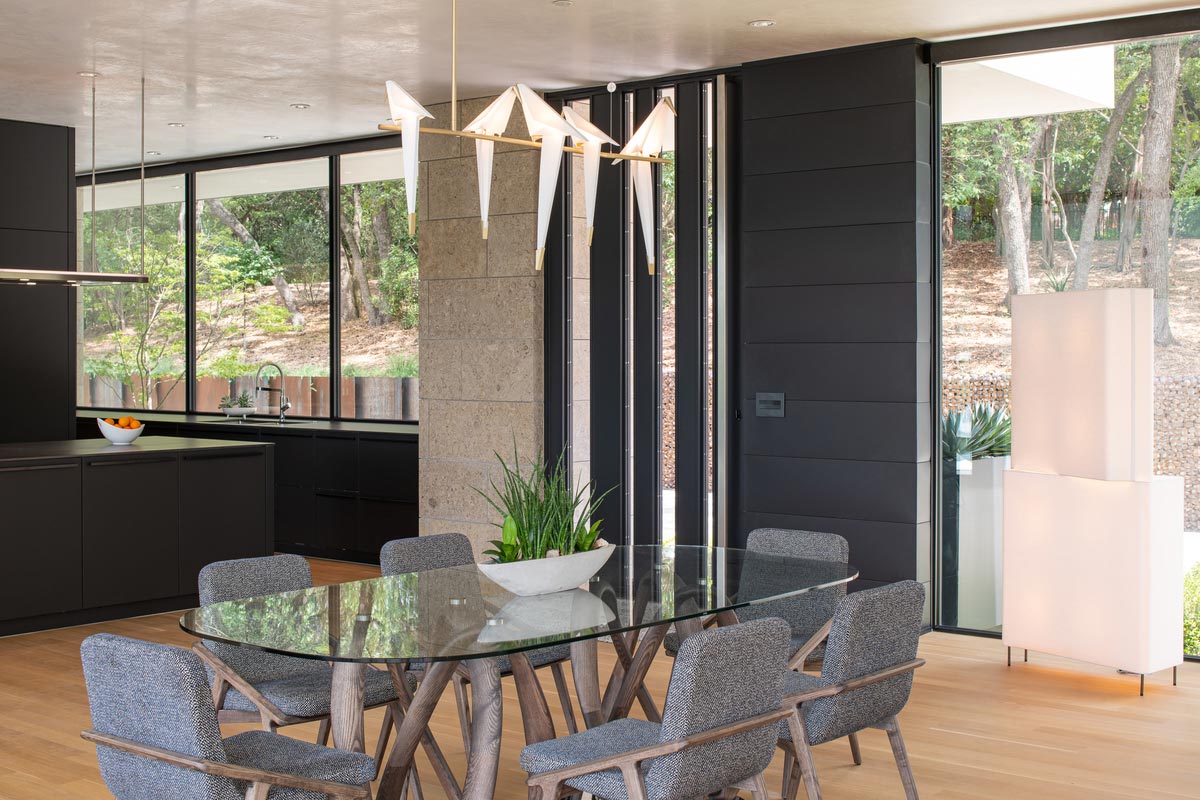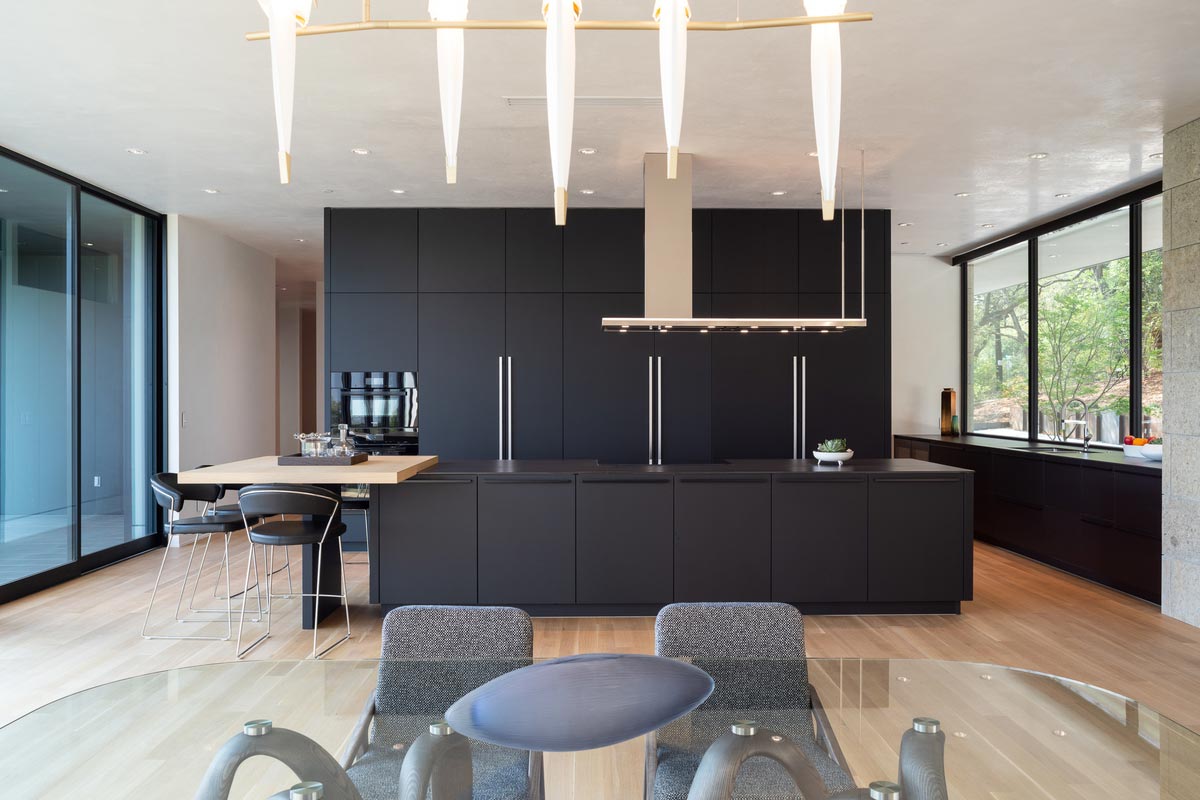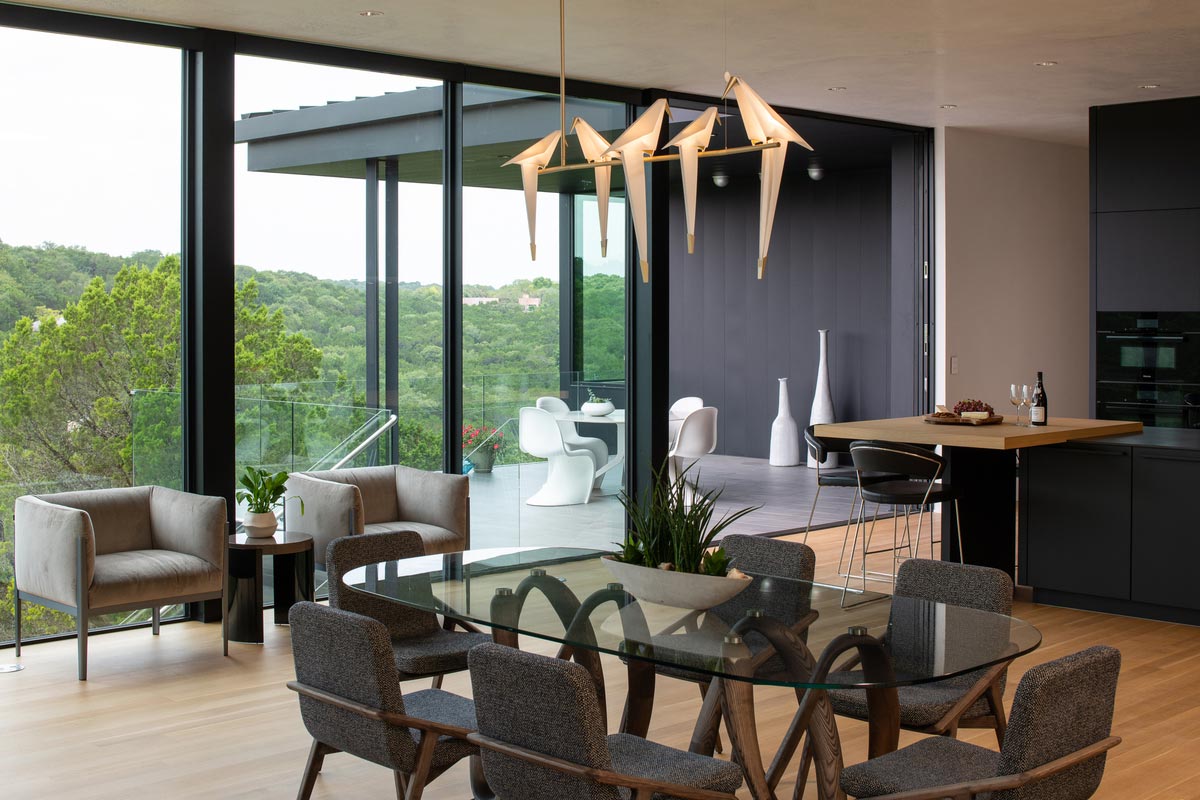 A simple but robust mix of materials can be found inside the home which includes black prefinished metal, aluminium-framed doors and windows, white oak flooring, medium grey tile exterior decks, glass guardrails, black prefinished cabinets with stained oak accents in the kitchen and white oak cabinetry in the bathrooms.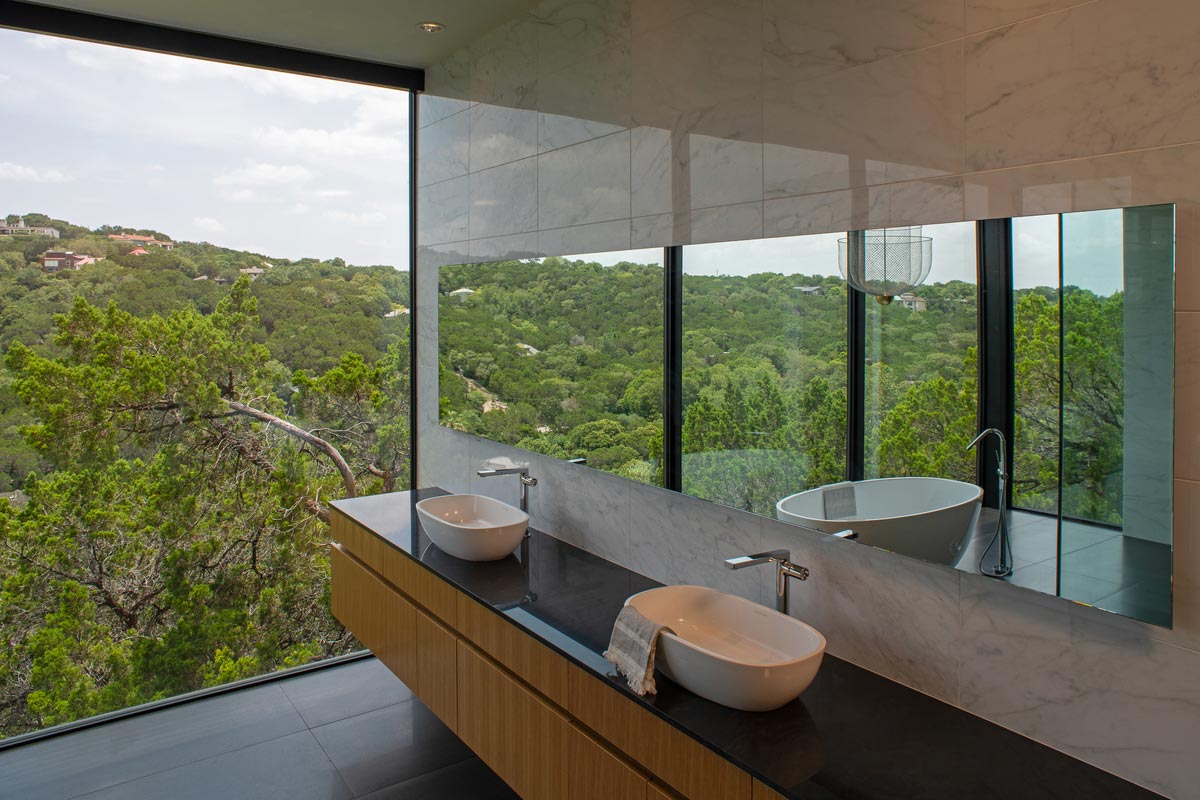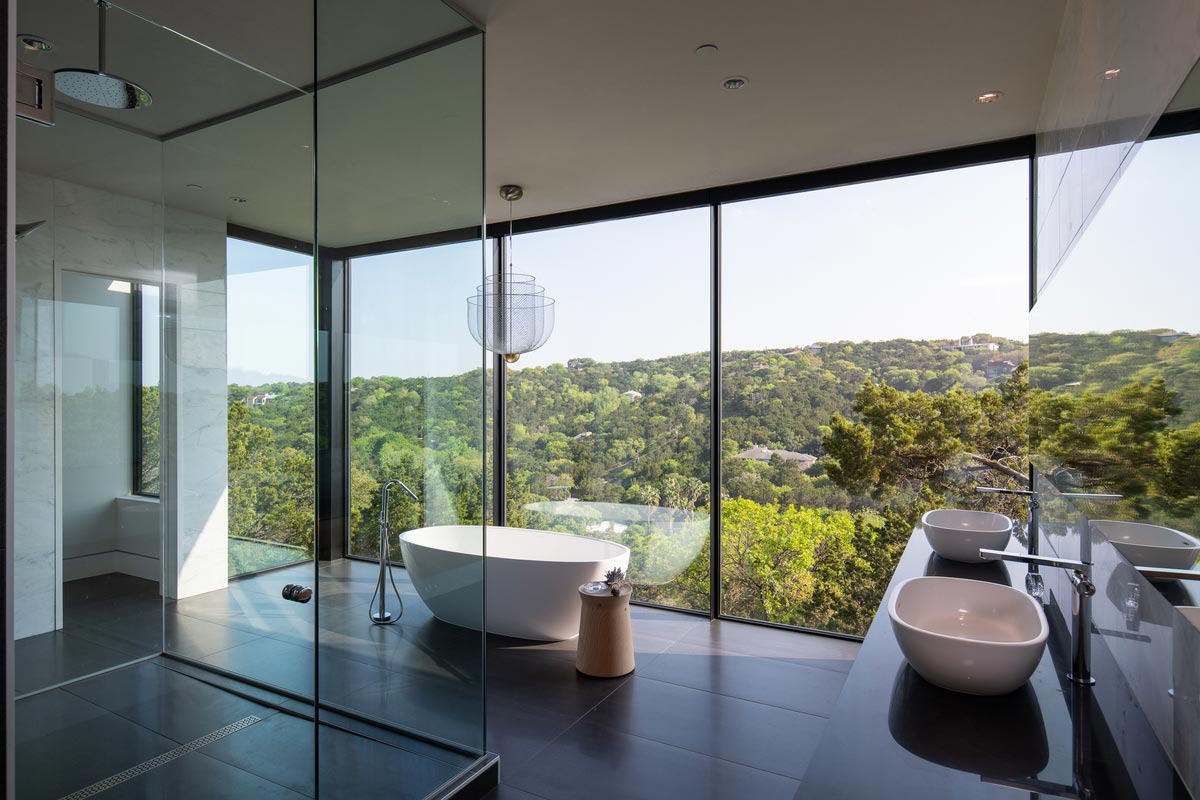 At first glance, the building appears serene and reserved but close attention to detail and careful material selection allow it to become a striking and unique home that fits right into the neighbourhood.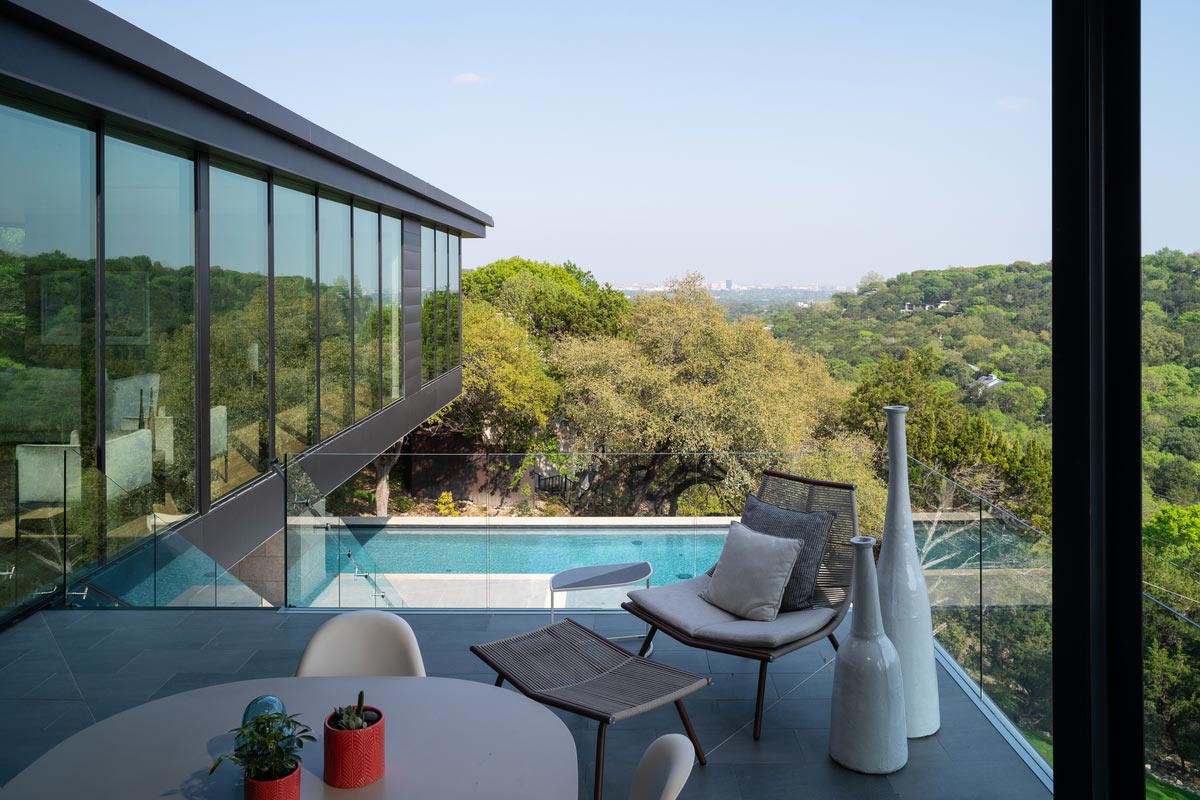 Project: Live Oak
Architect: Dick Clark + Associates
Location: Texas, United States
Type: New Build
Photography: Paul Bardagjy