If you have a split-level home, the design of your stairs can be a major part of the design or renovation process. Often, space dictates the size and location of the stairs, but you can still consider the use of 'dead' space stairs often create, the materials used to make your stairs play their part in setting the tone and aesthetic of your home, and how they interact with the rest of your design.
Here are four styles of staircase for you to consider.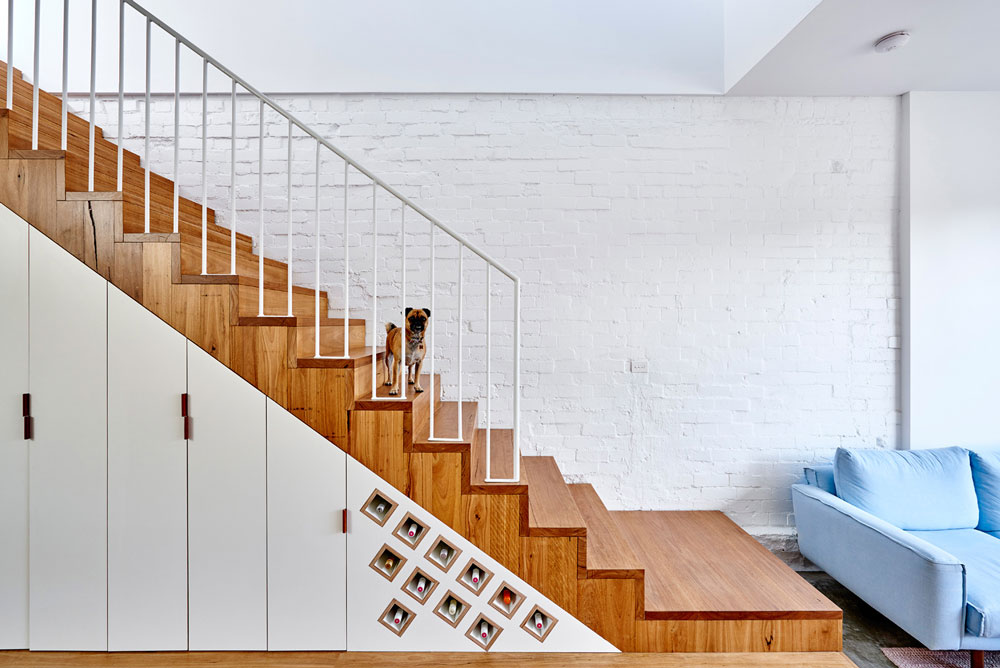 The Practical Staircase
The work-horses of the staircase world, the practical staircase is, exactly as it says on the label, practical. In our book, this means it has multiple purposes to maximise the utility of the space. Under-stair storage doesn't need to be cluttered storage, it can be a place to store wine, or books, or provide a cosy reading nook. We love the way designer Dan Gayfer has integrated this aesthetically pleasing wine storage and display into an otherwise fairly simple staircase in High House. 
The materials you choose are key in elevating your staircase from plain old practical to something more beautiful.  From the materials, colours, and textures used in the under-stair feature, to the stair covering and banister style, there's plenty of room to make your own mark, express your style and make use of any 'wasted' space staircases often create.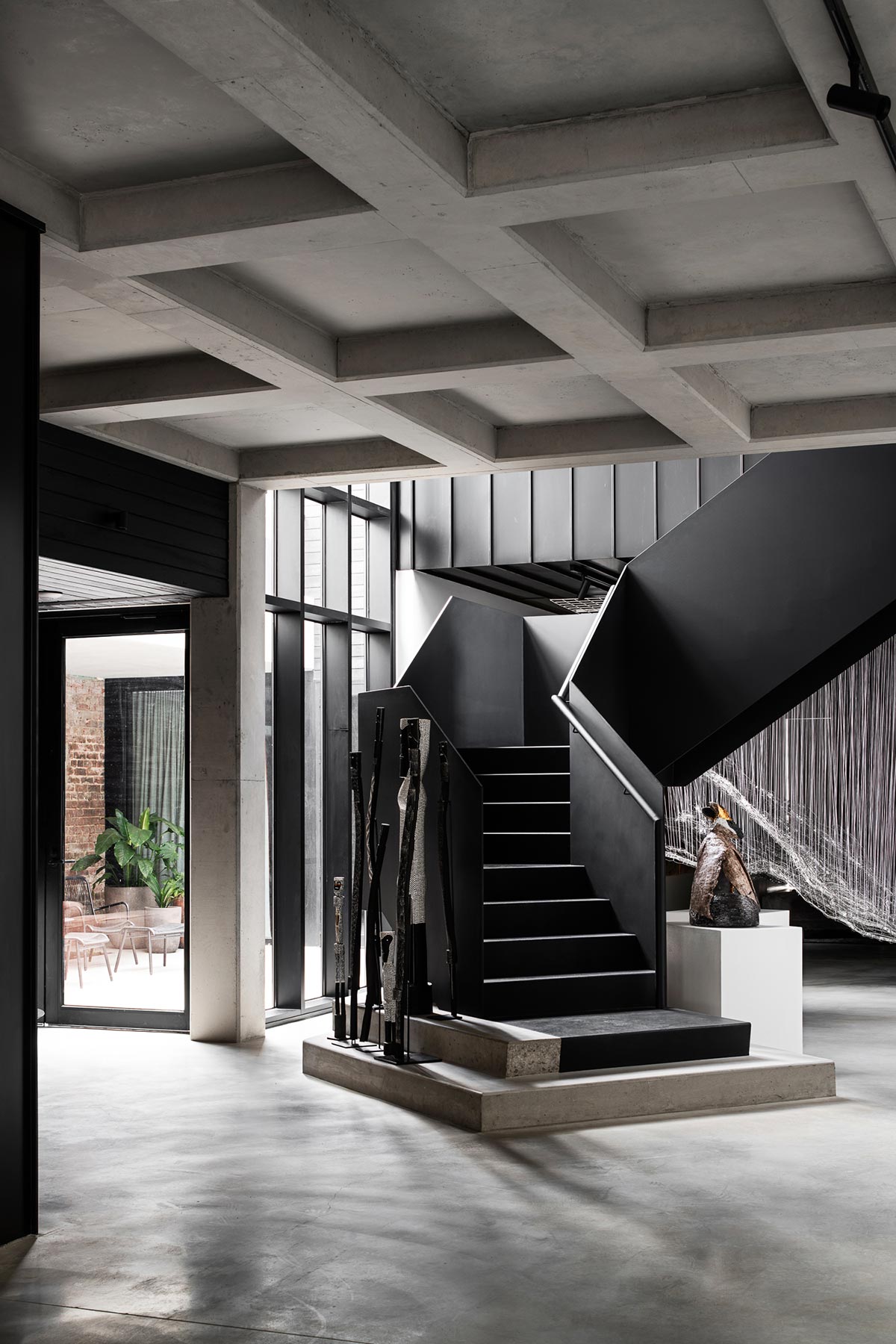 The Feature Staircase
We're suckers for anything beautiful, so it's no surprise we're big fans of the feature staircase. This industrial-style feature staircase designed by Techne Architecture + Interior Design for the Prahran House we recently toured for a Let Us In home tour, is an example of a staircase being a key feature of a home, in this case, it was borderline sculptural. For a feature staircase, it's important to think about the materials used and how they tie in with the style and era of your home. Size and shape are also key aspects of designing a feature staircase.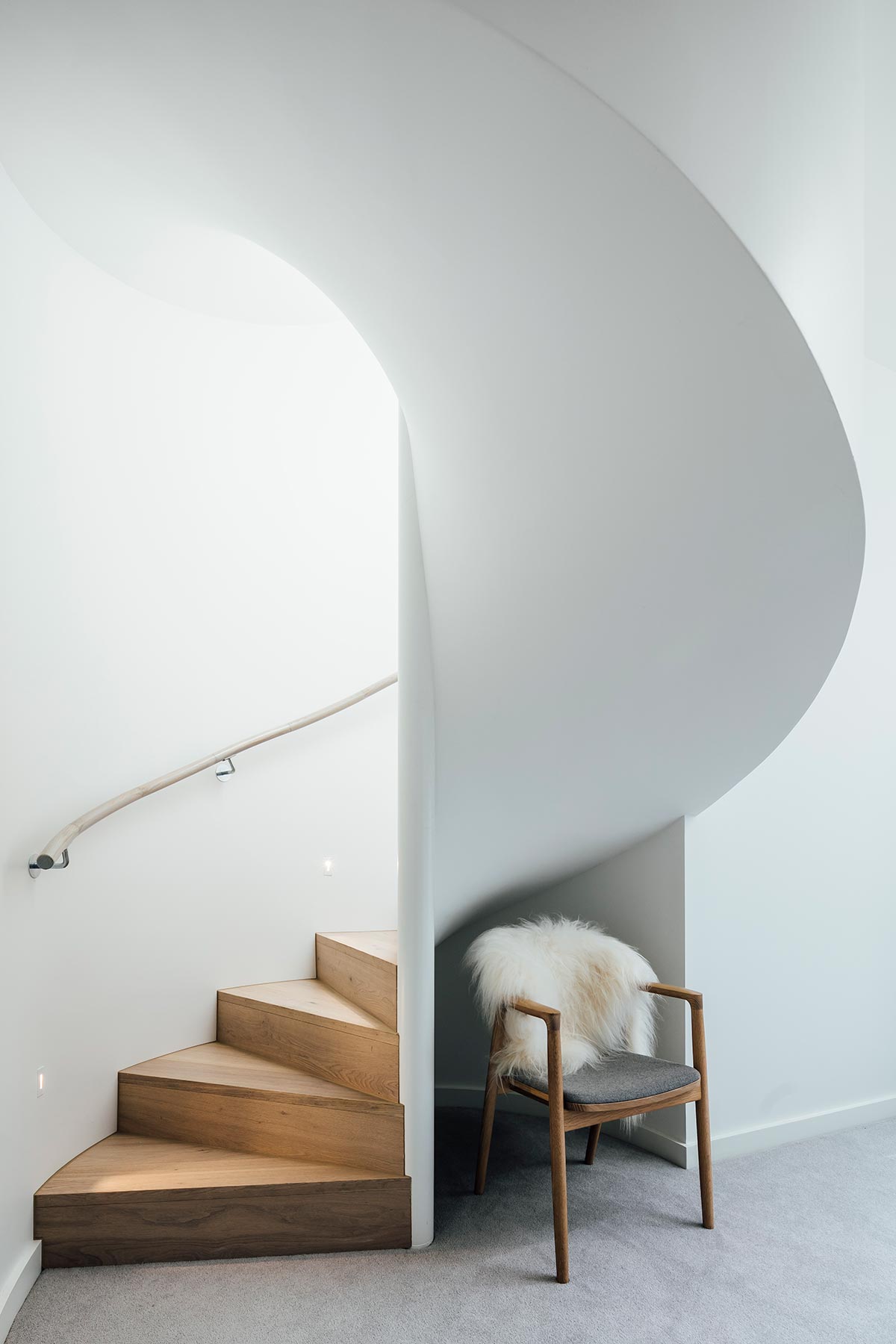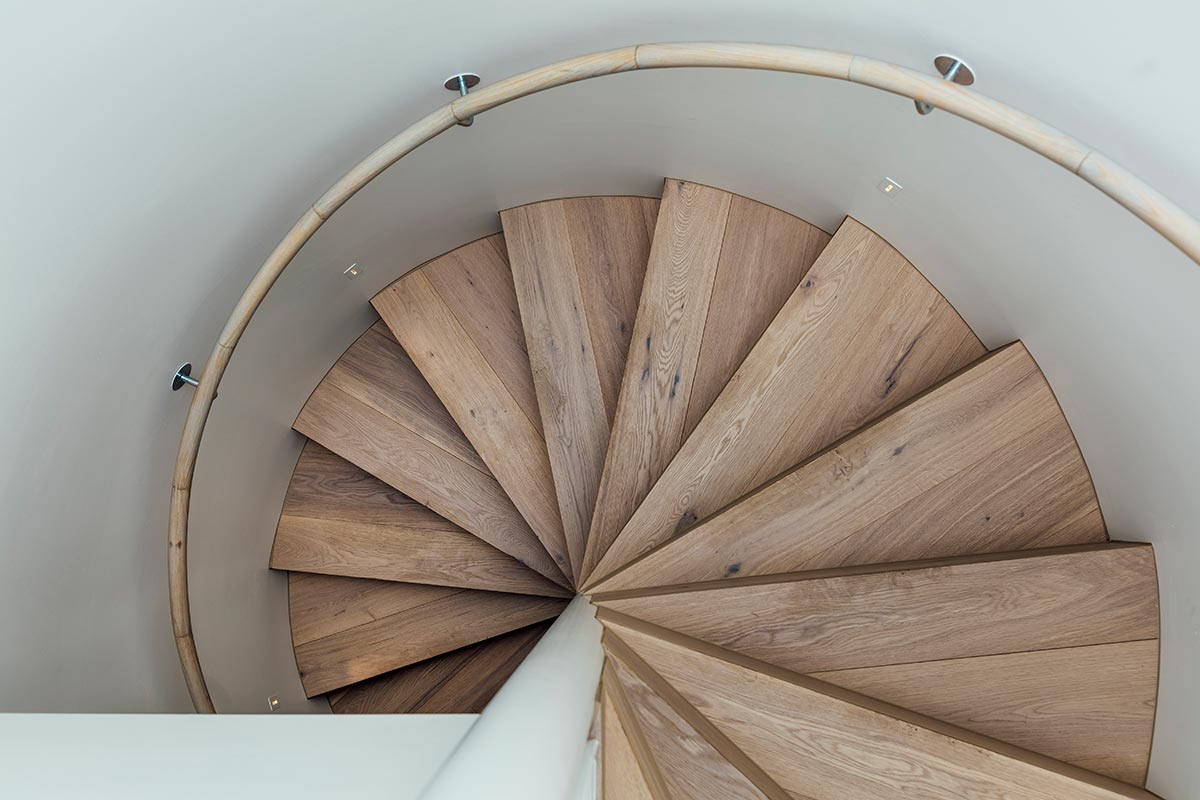 The Staircase With Soft Curves
We know we shouldn't play favorites, but a soft, curving staircase is our favorite type. This one, designed by Pleysier Perkins Architects for Armidale 4 house is lit by an overhead, circular skylight, which only adds the soft, sculptural elements. We partially like the continuous timber banister which accentuates the flow of the staircase. 
These staircases can either be built off-site and installed, or poured on-site, depending on access, space, and materials being used.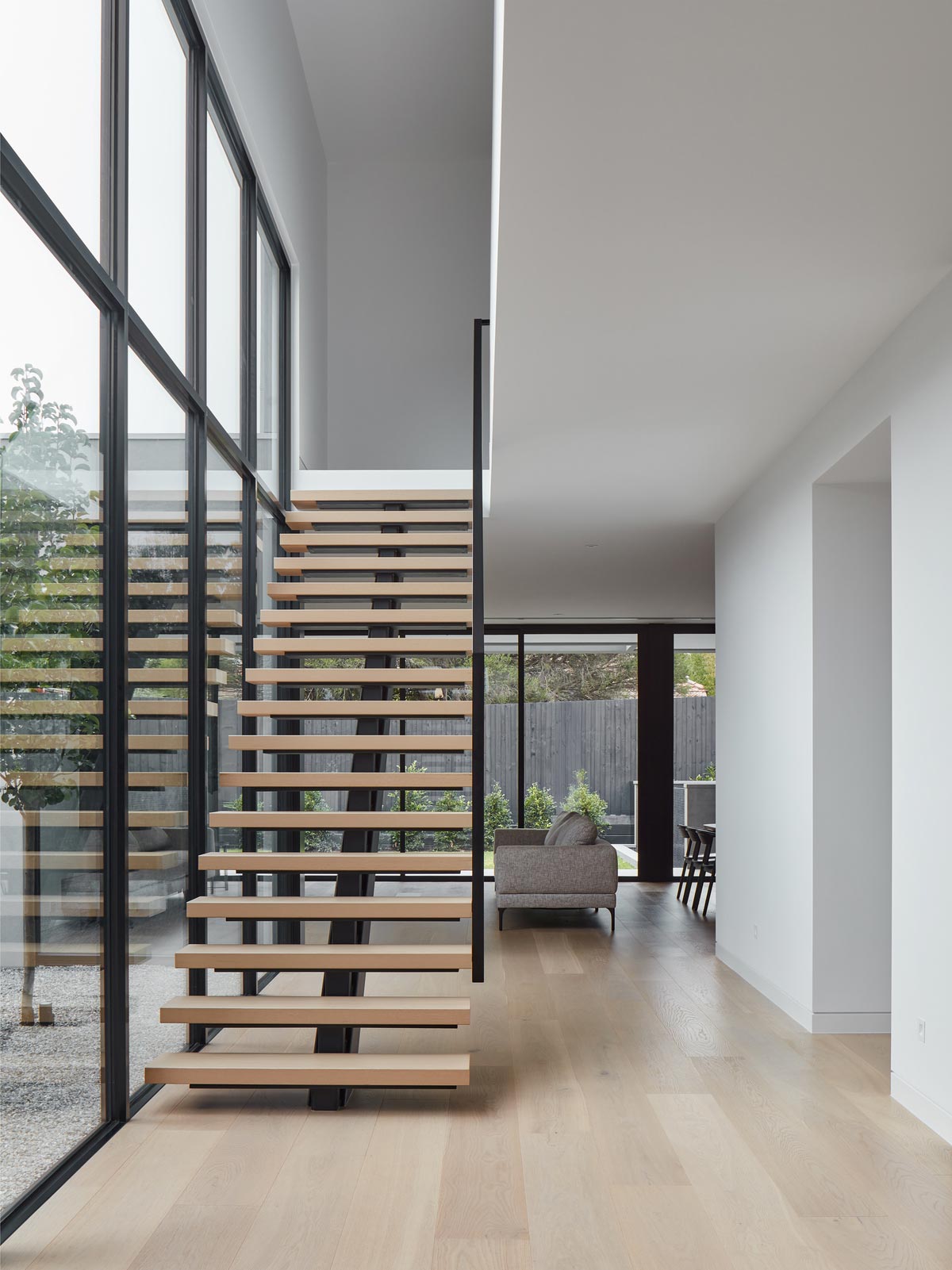 The Floating Staircase
A floating staircase is a good option if you want to avoid creating any visual blockers in your home or if you're favouring a minimalist aesthetic. We like this floating staircase featured in Vincent House, designed by Borland Architecture. The materials used work with the rest of the home and the open space between the steps allows for visual flow-through. 
Typically a floating staircase has gaps between each individual step, as they're supported by a single central beam, or they're not attached at all as they're reinforced to a wall. It's worth considering whether these gaps suit your lifestyle and home occupants, namely small people and pets.
Feature photo: Designer: Dan Gayfer Design; Photographer: Dean Bradley