Led by owner and designer, Anne-Claire Petre, anaca studio is a Melbourne-based furniture design practice that works closely with its local manufacturers to create a range of contemporary products echoing its commitment to good design practices. Upholding the studio's principles of practicality, integrity, clean aesthetics and simplicity, all furniture and accessories are made in Australia using sustainable timbers, materials and finishes, and each unique piece is made to order. We recently chatted to Anne-Claire.
George Takes Twelve
1. Pleasantries first… Tell us about who you are and what you do?
Anne-Claire Petre. I'm the owner and designer at anaca studio.
I studied Industrial design in France and then moved to Edinburgh, Scotland to do at Bachelor of Arts with honours majoring in Furniture. This gave me great foundations to enter the Jamfactory Furniture associates program as a designer-maker in Adelaide when I moved to Australia. When I later relocated to Melbourne, I worked for a few well-known furniture companies and a couple of architecture and interior design studios which gave me some valuable insight into the different facets of the industry.
I have been professionally involved in the furniture industry for over 20 years but it came a time when I wanted the freedom to design my own products and to create an aesthetic that was guided by my own ethics. I had a vision for a brand that would focus on good design, be environmentally aware, and locally manufactured. So anaca studio was born out of all this in 2012.
What I do now is wear a lot of hats. Marketing, social media, ordering, meeting clients and manufacturers and attending the showroom. I try and delegate the things I know I'm either not good enough or efficient at, or the things I simply don't want to do (hello accounting!!)
But I ensure I make time every week to work on new designs, whether it's just sketching and playing with ideas or develop a concept that could evolve into a product.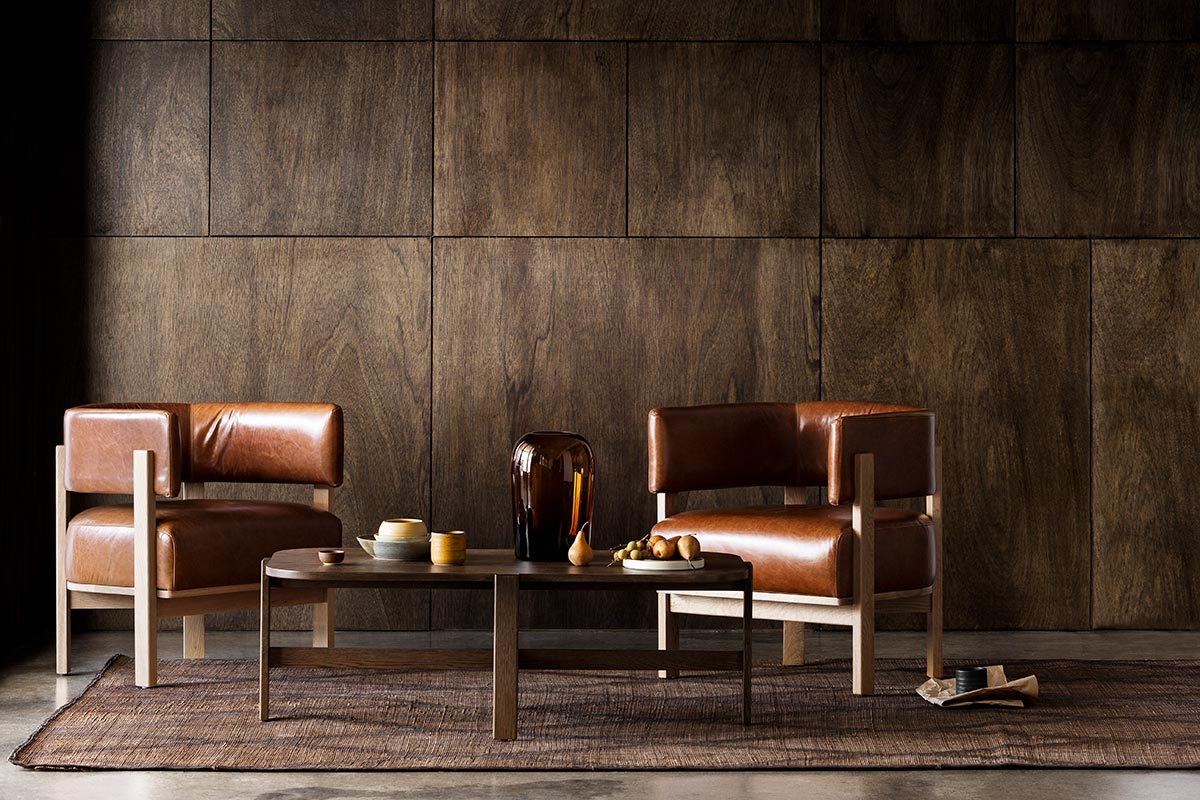 2. What's something you do every day?
I listen to a podcast every morning on my way to work. Generally news based but also business interviews, Ted talks, or nerdy science stories.
3. What's been your favourite moment so far in your career?
In my whole career, if I had to pick only one, it would without a doubt be starting my own business.
But there's many more since…
My collaboration with the American Hardwood Export Council in 2016 was inspiring. I was selected as one of the designers for their Seed to Seat project. I designed our now very popular Emi pods specifically for this project that aimed at promoting a variety of American timbers and recording the environmental impact of the manufacturing of the products.
In 2019, I created a range of barstools called the Sedis collection for Stylecraft Furniture.
Last year I introduced the outdoor versions as well as tables, armchairs and a lounge. In doing so it made sense to create a new brand, "acp atelier" that will be exclusive to our current and future design collaborations.
Another highlight was moving my studio to West Melbourne from Collingwood. With a lot more space I was able to add in products and artworks from a few local businesses I admire. I now have homewares, rugs and paintings all on display that visitors can buy, along with my furniture collection.
4. What's the most treasured belonging/item in your own home?
I have slowly started to collect artworks at home. My favourites are two paintings from Melbourne artist Dinusha Joseph greeting me as I walk through my front door and another painting from my mum who's picked up the brushes since retiring.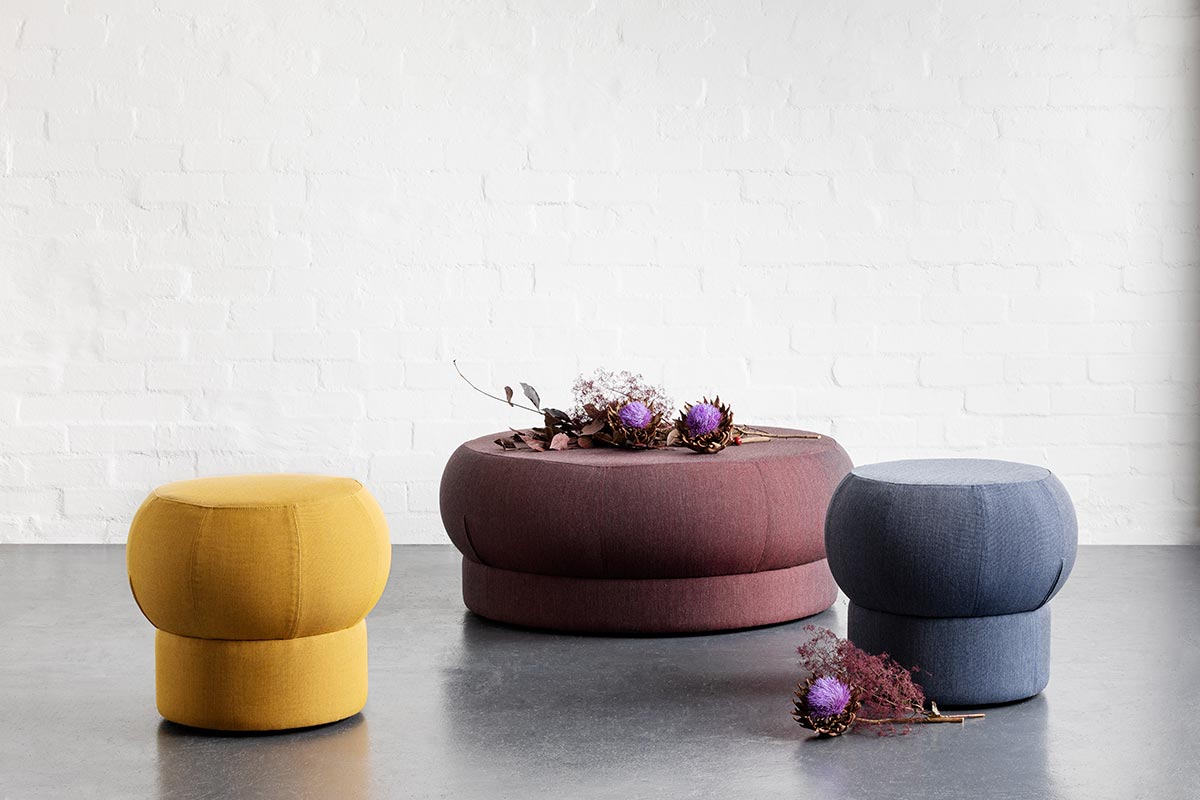 5. What does your average work day look like?
Generally as soon as I get to the showroom I turn on the music. Then check emails, process quotes and orders, quickly go through my banking reconciliations (that's as much accounting I'm willing to do), follow up on orders to make sure all is running on track. A few times a week I'll visit my manufacturers to do pick-ups or check on orders. Otherwise, I try and stick to my weekly schedule with specific days dedicated to marketing, sales, website updates & analytics and design.
6. Can you pinpoint the moment what you do turned into a profession for you?
I was employed in a furniture showroom in a sales-only position. Besides filling sketchbooks with designs in my spare time, I felt pretty uninspired and it was clear I needed to move on. Around the same time, an opportunity came about to work part-time as a studio manager in a small interior design practice. Things just fell into place one by one and I jumped at the opportunity to get started. A couple of friends generously helped me design my website and branding and I started looking for local manufacturers to create my designs. The rest is history.
7. What's a skill you want to accomplish in 2021?
Focusing & Meditating. I try hard but I can easily be distracted. Currently, I probably have 50 tabs open in my browser.
8. What's one thing people may not know about you? 
I almost made it to black belt in Taekwondo. I'd love to still get it but my body doesn't feel the same! So Cho Dan Bo (black stripe red belt) will probably stay my highest achievement. ⁠
9. If you could see your work displayed absolutely anywhere, where would it be?
The NGV would be quite an achievement.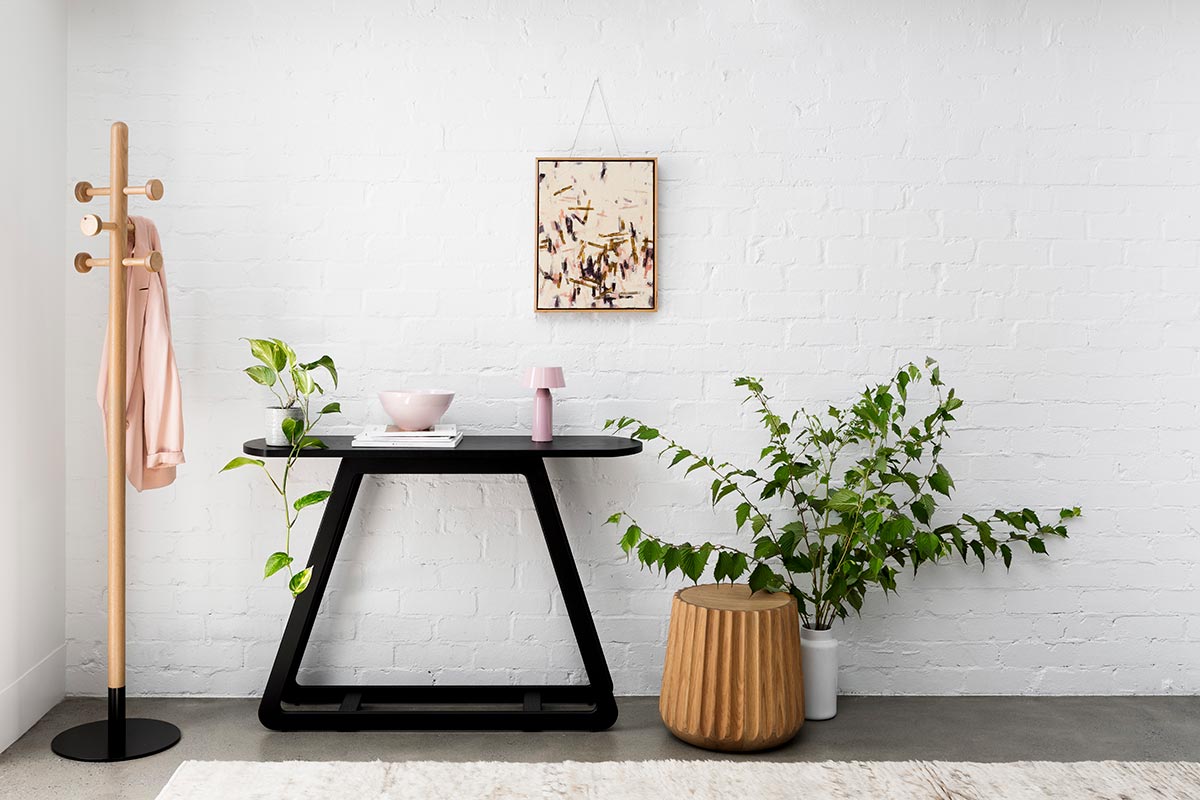 10. You've got a week off… where are you headed?
One week… a bit short but I'd head to Tahiti where my sister lives (if allowed to travel internationally #covid)
11. What's your favourite project/design so far and why?
I'd go for the Toulouse sofa and Zola ottomans because they're the latest products released in anaca's range. And the Emi pods, because they were part of a collaborative project.
12. What's next for you? Any exciting new projects in the pipeline…
I'm really keen to reconnect with my peers and my audience. Hopefully all going well with Covid currently hindering any gatherings, there will be small collaborative events happening at the showroom.
In regards to designs, I'm very organic in the way that I work and I like to feel free and open to go with the flow. There's a lot of pressure on designers to constantly come up with the 'next new thing' and sometimes it's not about what's new, but what's valuable. So I'm very intentional about taking my time to release new products and not give in to the pressures of the market. Often it's the opportunities that come along that dictate what I create.
Meet the Maker Radio
Let your hair down
"A very weird and random mix of modern to old times tunes, sitting in my Liked Songs list on Spotify. Currently under Covid restrictions so the mood goes from upbeat to chilled & nostalgic, sometimes singing, sometimes just listening. Some of these I have listened & loved for a long time, some are new, discovered through random playlists. " – Anne-Claire Petre
Where to find him/her
Name: Anne-Claire Petre
Business Name: Anaca Studio
Job Title: Owner and designer
Website: anacastudio.com.au
Instagram: @anacastudio
Facebook: anacastudio
Pinterest: anacastudio
Photography by Martina Gemmola