This is a big call but Laura Blythman could quite possibly be the happiest person in the world. Her laughter and smile is infectious and her studio space is bursting at the seams with colour, card and fluro scrap paper. Laura is a master when it comes collage. Her work often involves experiments with colour on paper, which is then taken into another space by cutting and pasting to layer and create a new artwork.
"My work definitely needs to feel happy. I don't ever do anything that has any dark references at all… because when I'm working for me, it's got to make me happy and then if it makes other people happy then awesome!" Laura Blythman.
Laura's positive approach to her work is very much evident in everything that she creates. Her favourite colour is fluro peachy pink and she feels most happiest when she's creating. We had a front row seat whilst Laura put the finishing touches on her Hunting Collective clock. She very casually and happily picked up her scissors and starting working as we busied ourselves around her. Take a look at the video we captured in Laura's vibrant space so you can get a closer look into the magical, happy world that belongs to Laura.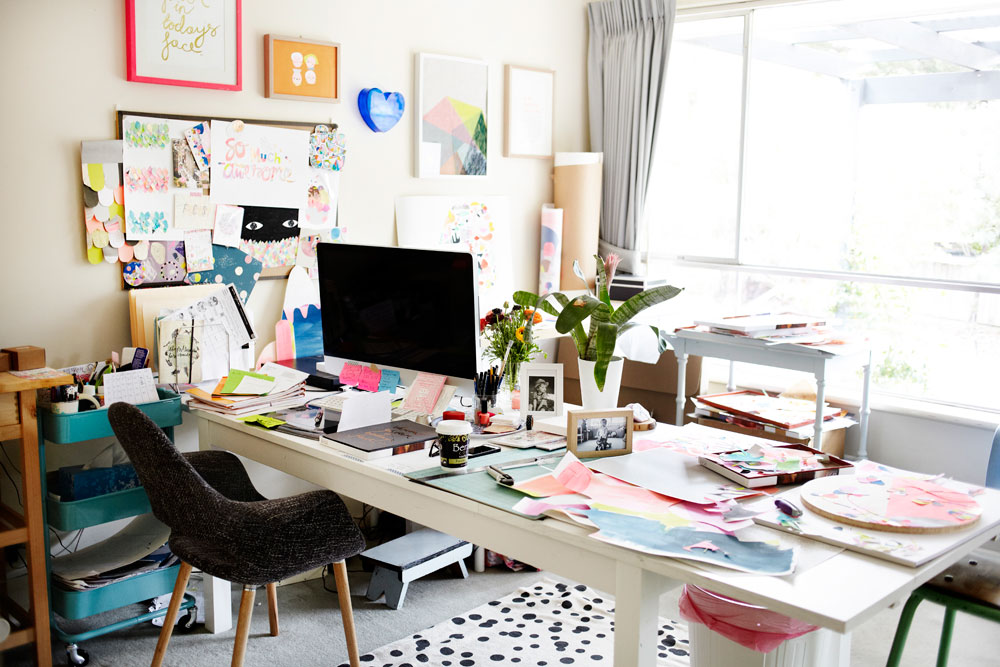 The colourful chaos of Laura's studio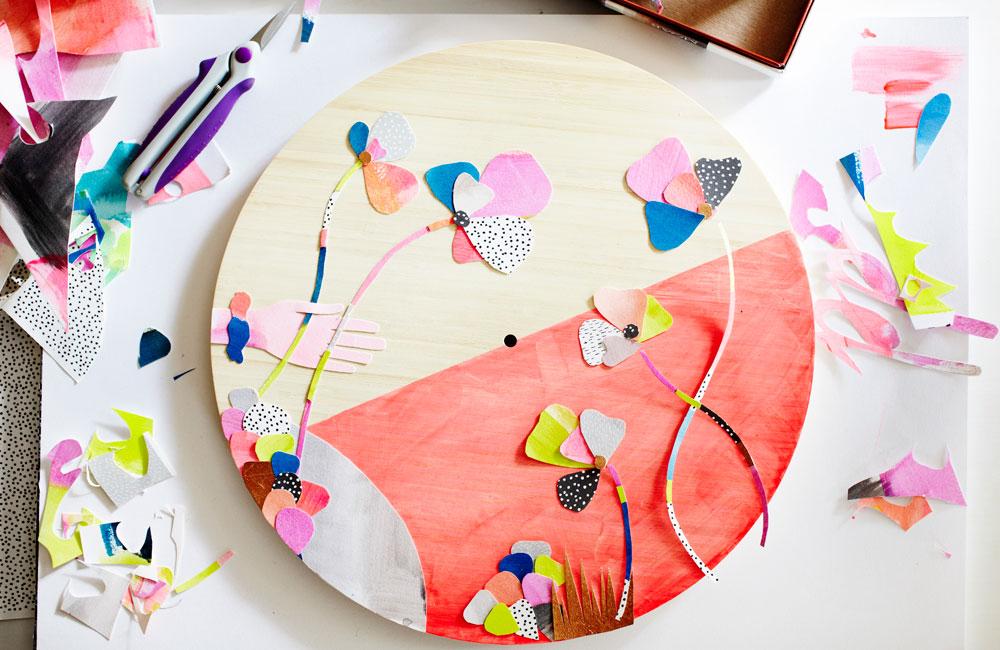 We love this detailed work in progress shot of Laura's clock. You can see the depth and layers that Laura has worked into the piece.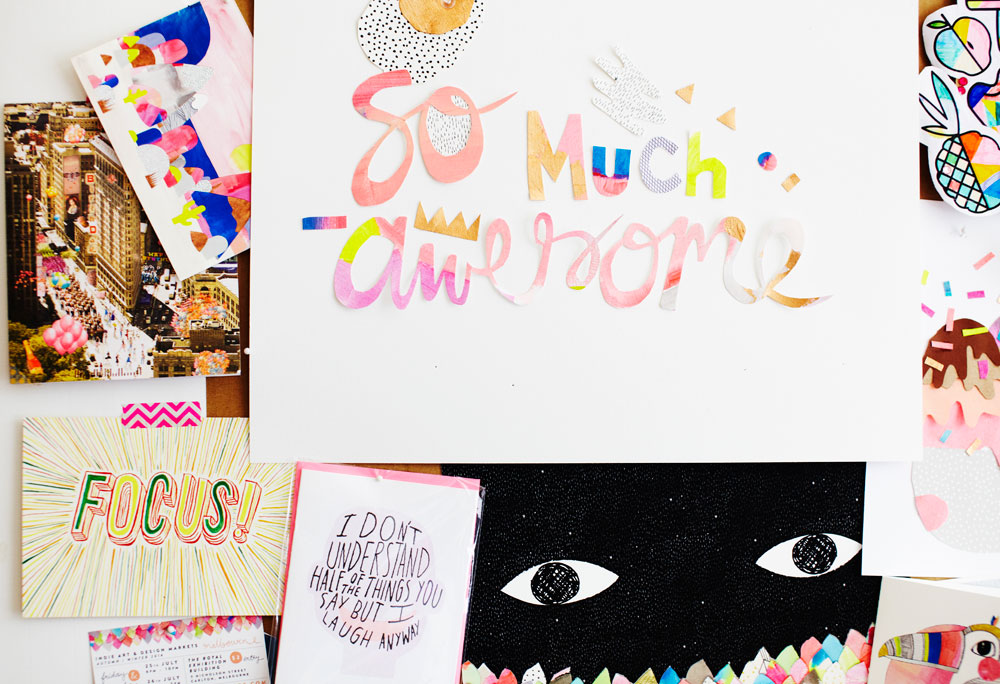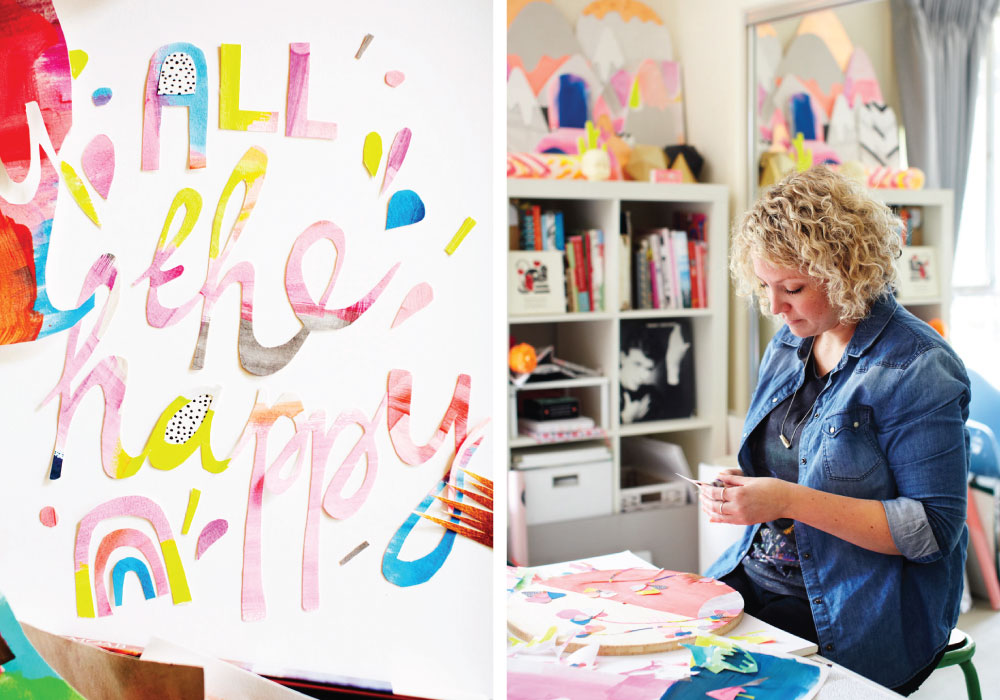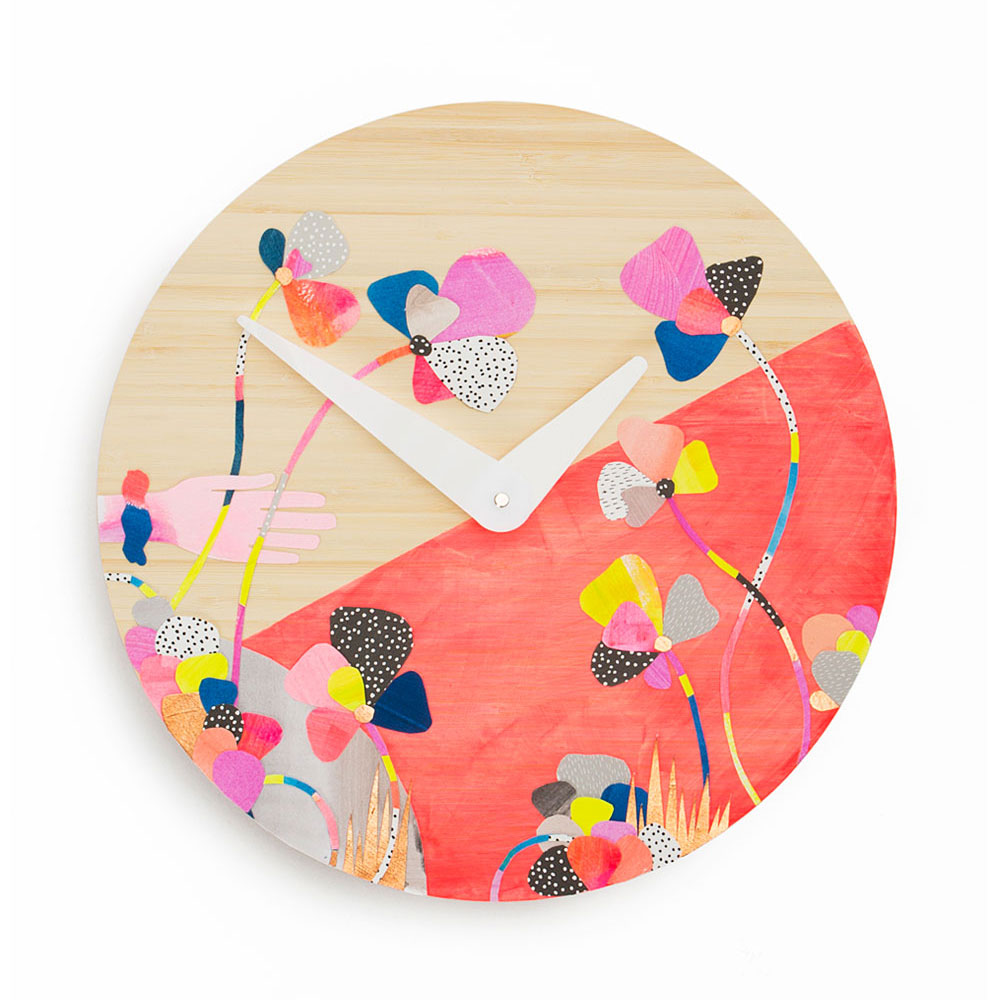 To bid on Laura Blythman's Clock to head over to the auction page at Hunting for George. The Online Auction will run until midnight, Sunday November 30 2014 with the majority of sales from each clock going back to the artist.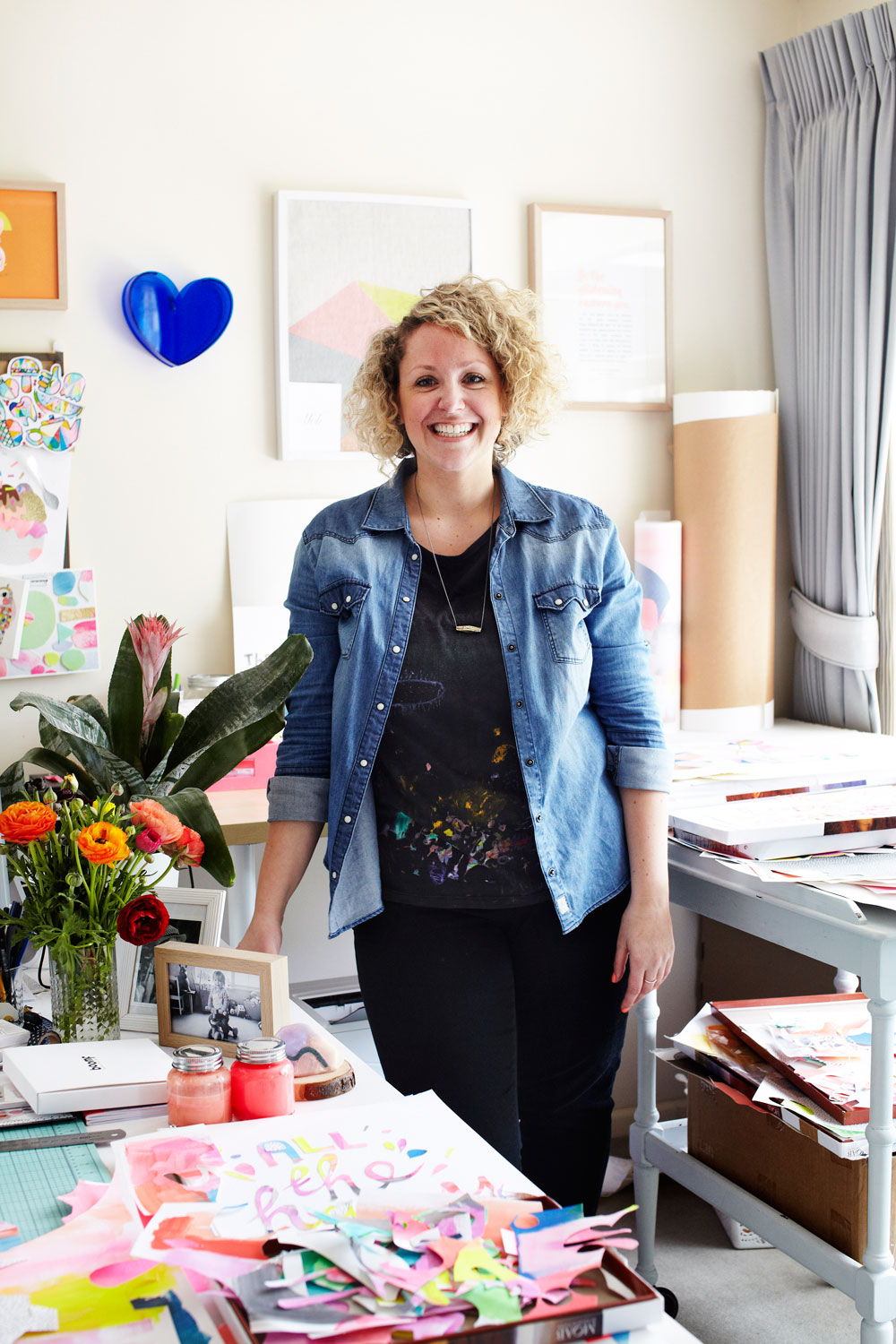 Photography: Bec Hudson
Video DOP: Jonno Rodd
Video Edit: Lucy Glade-Wright