Do your plants need new pants? Melbourne-based botanical wares studio IVY MUSE today launches its latest collection of locally designed and made botanical wares. The collection, called 'Retreat', draws its inspiration from the natural world, showcasing organic forms, colours and patterns found outdoors. This fresh collection centres around the notion of creating a plant-filled sanctuary at home and features a collection of ten Melbourne-made botanical wares including plant hangers, ceramics, plant stands and accessories. Take a glimpse of their latest collection in action..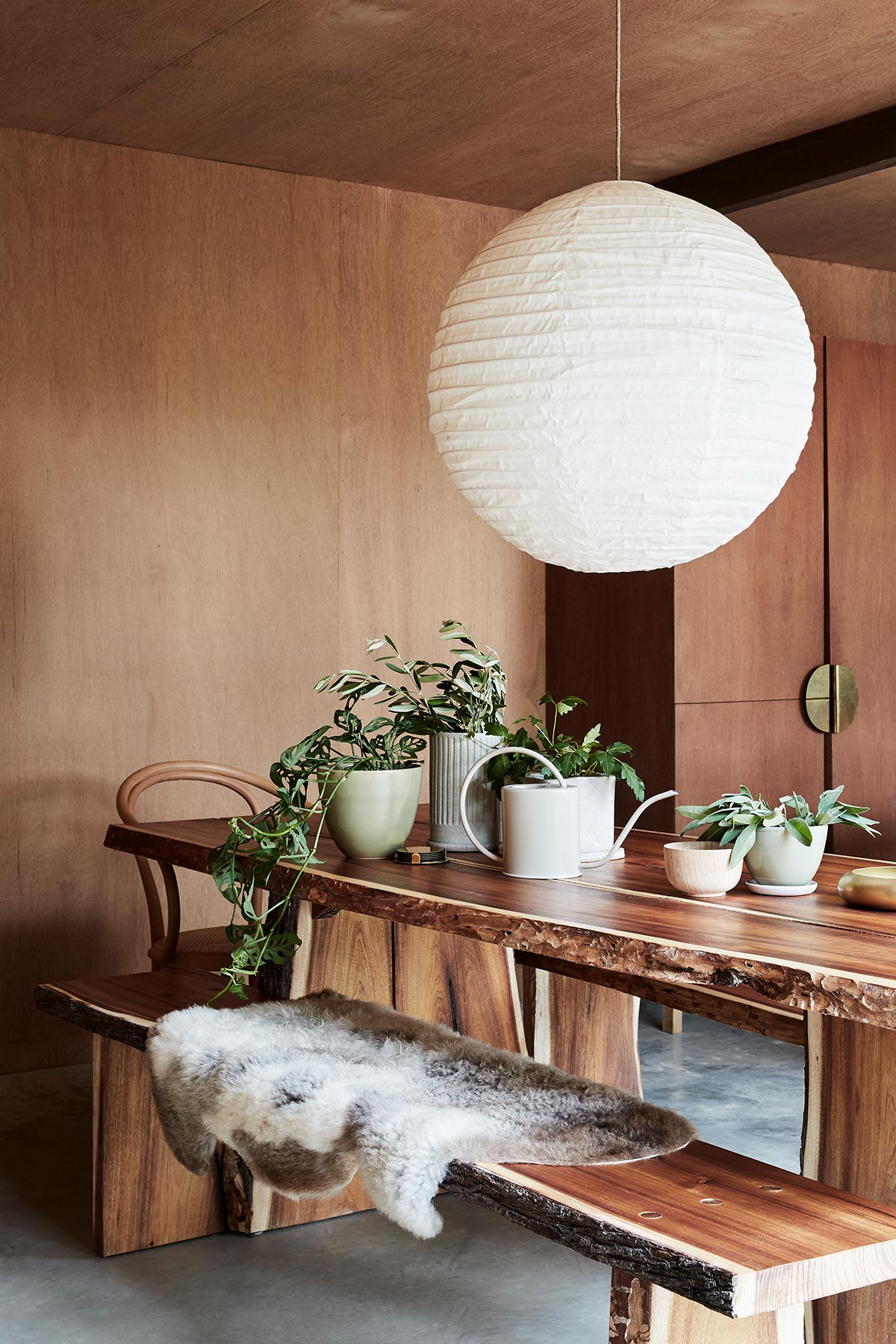 With a focus on organic forms and colours from the bush, this collection brings a new spirit and offers plant lovers new ways to showcase their plant buddies and reap the benefits of a life filled with plants. This Autumn/Winter collection showcases a brand new plant hanger; 'T-Bar', plus the re-introduction of their classic design 'Hourglass' reimagined as a plant pedestal. It also includes the 'Chubby Tower' plant stand, crafted from 12mm powder-coated steel and 'Lily' plant stand, available in three sizes.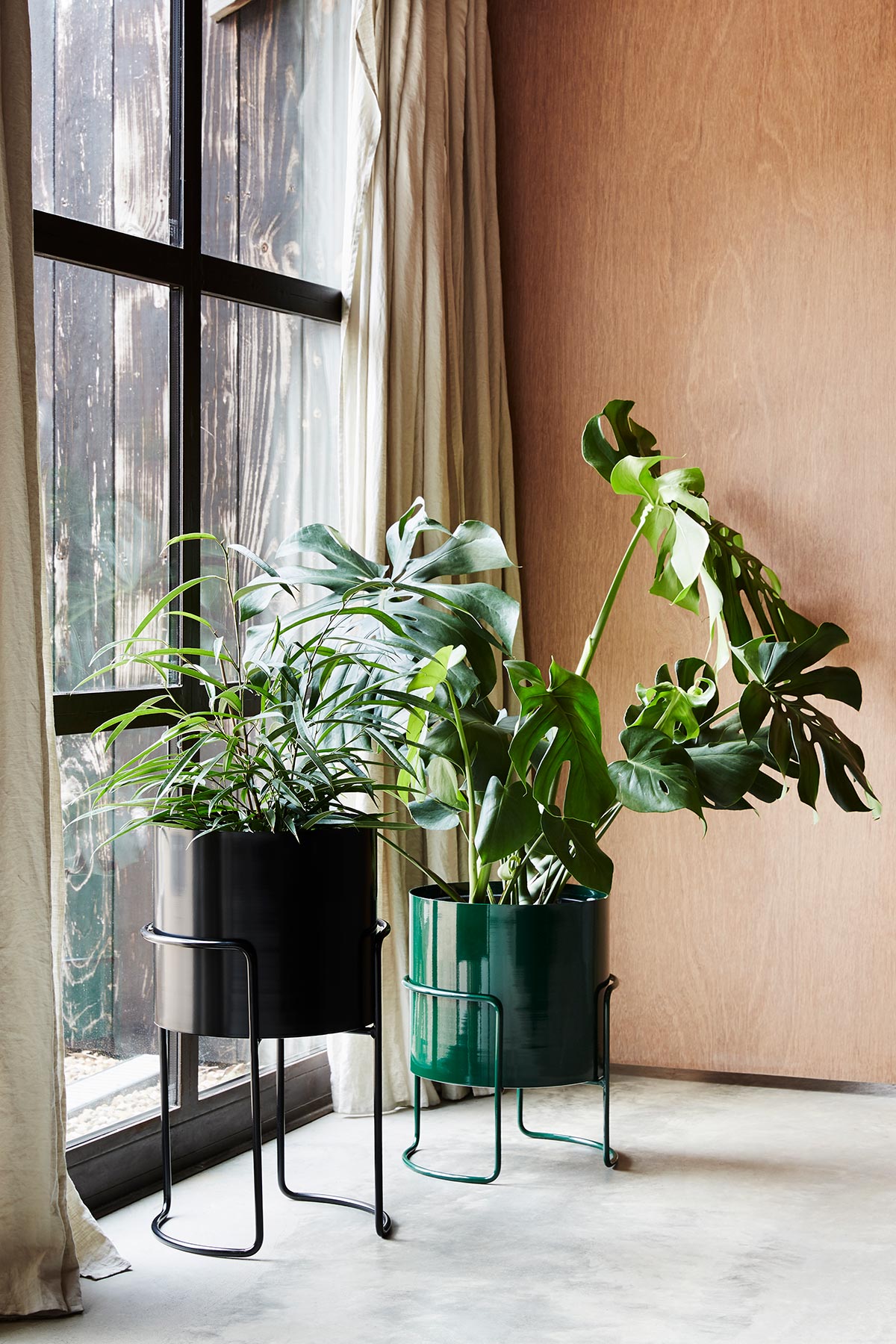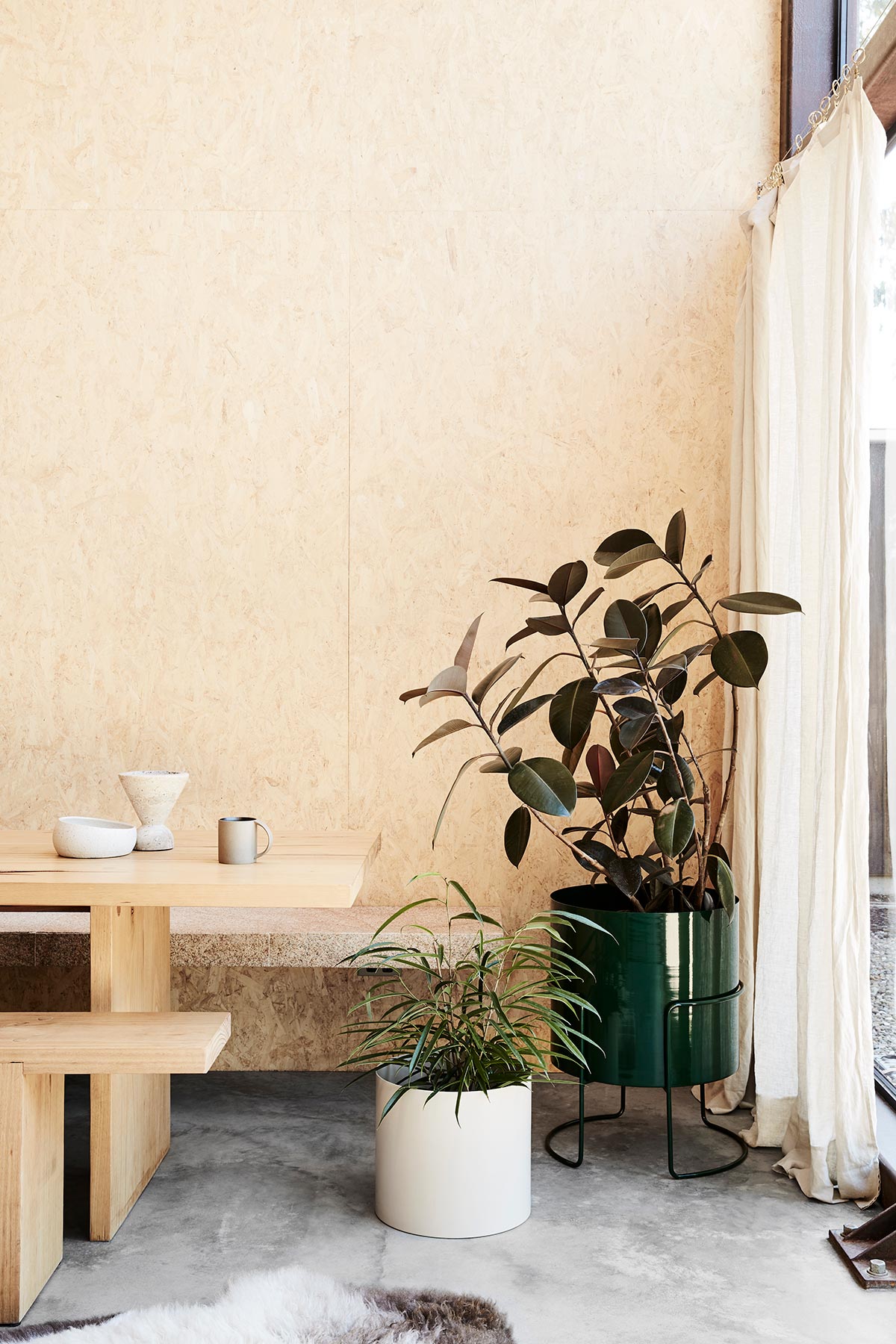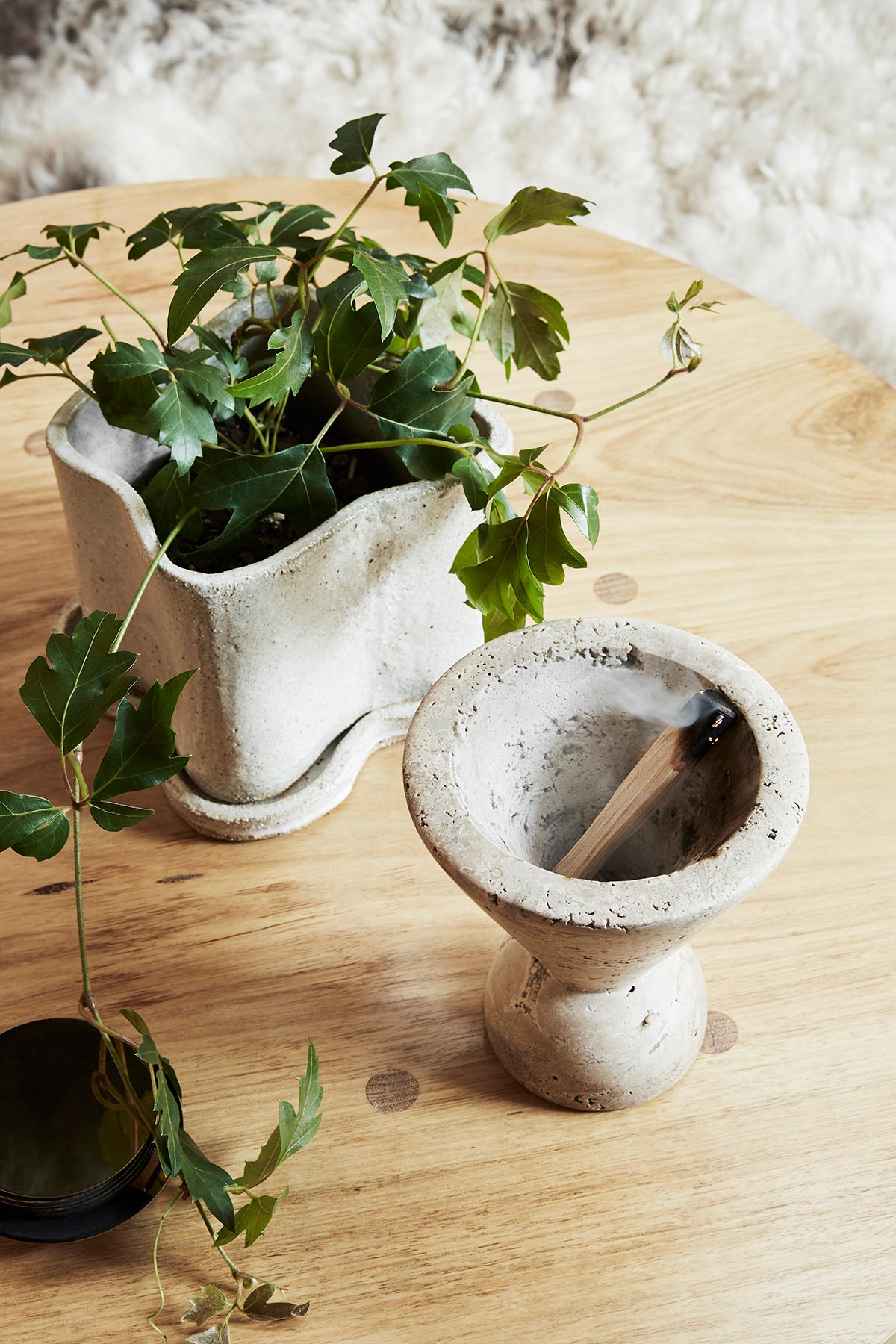 An exclusive range of hand-made pots to complement the 'Retreat' range was also produced in collaboration with renowned Victorian potter Robert Gordon and Sydney-based ceramicist Natalie Rosin.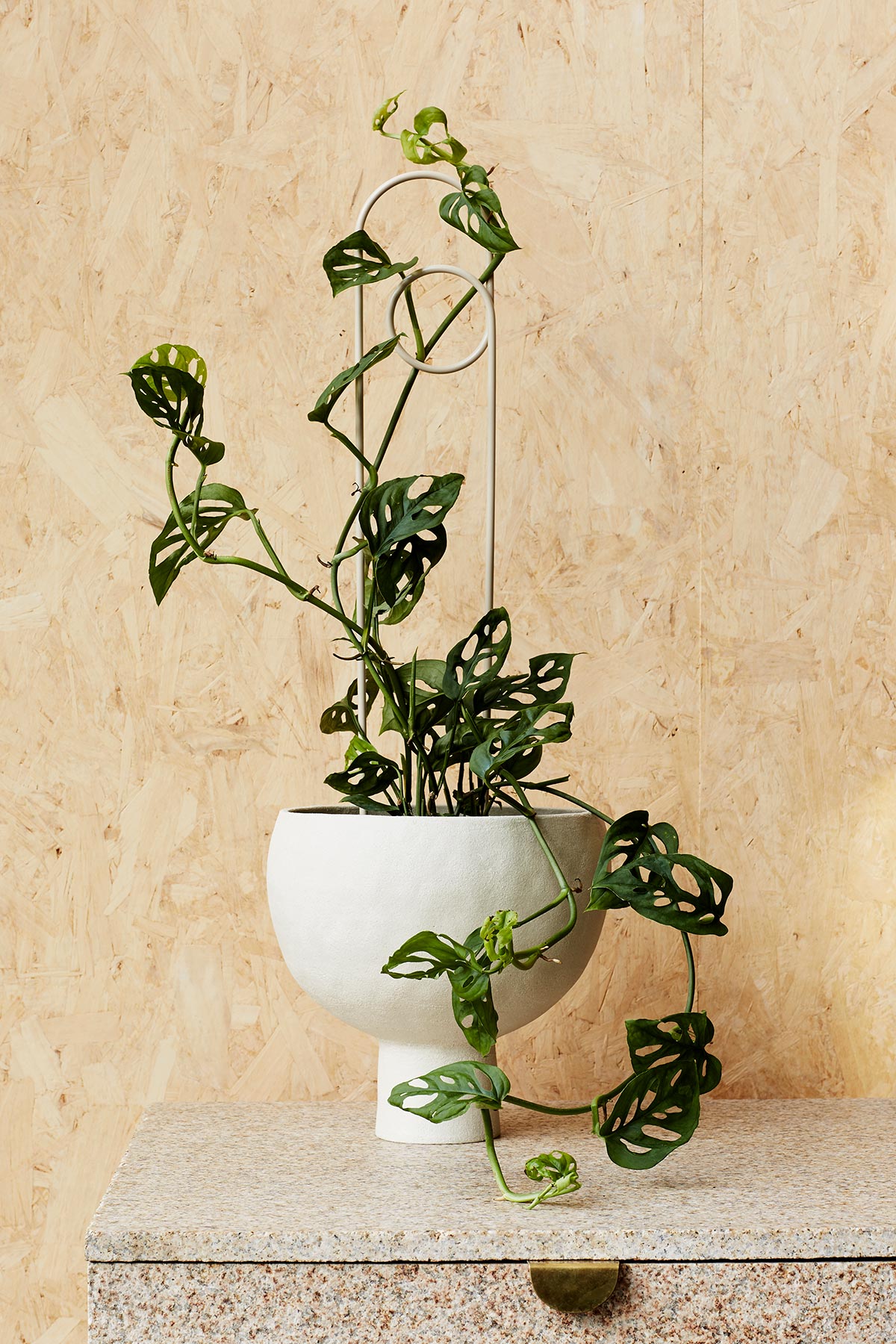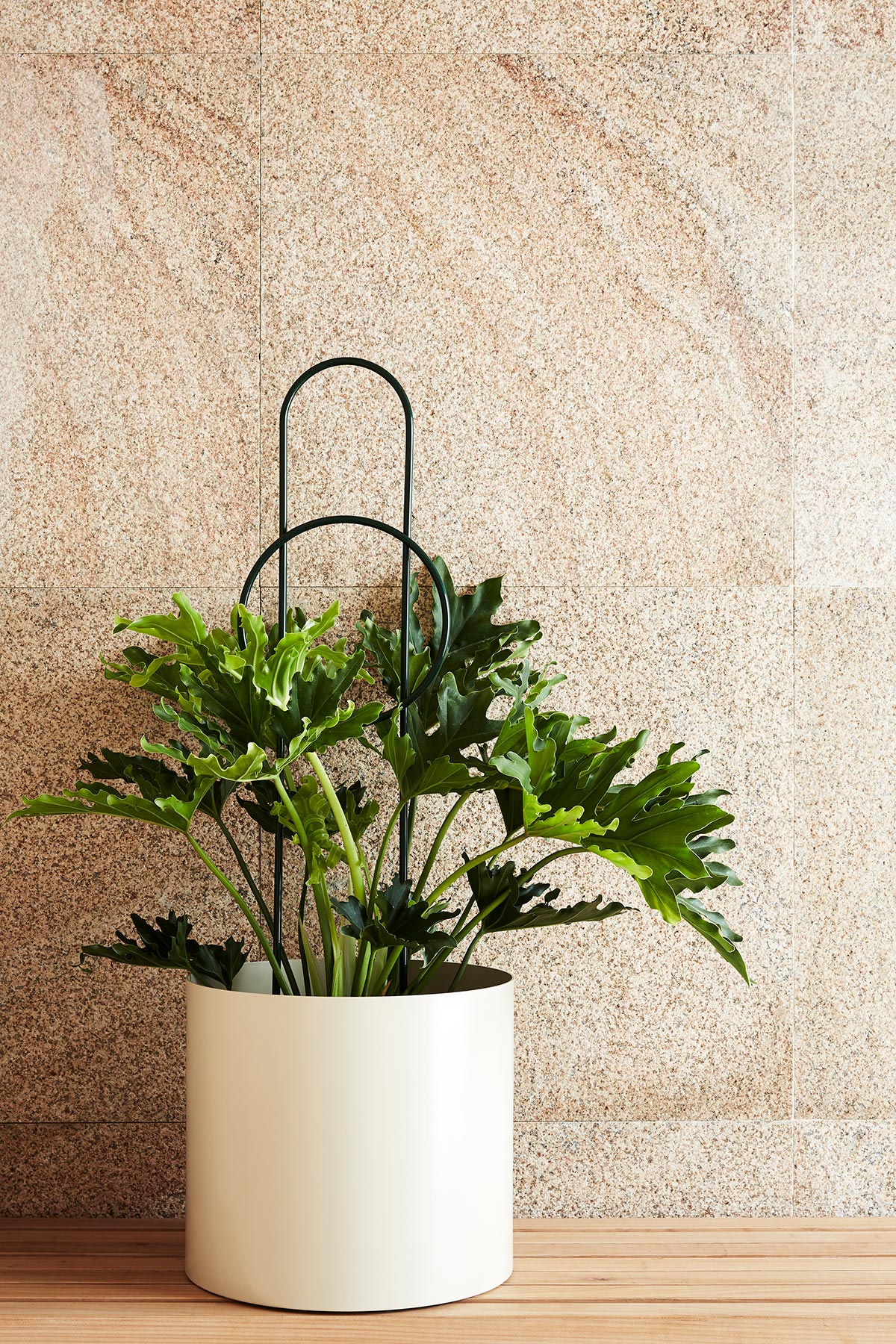 Completing the broad collection are the design studio's popular powder-coated steel plant stakes; 'Dot', 'Loop' and 'Peacock'. Ideal for taming wild plants like monstera deliciosa and philodendrons, they are available in Black, White and two new limited edition colours; Moss and Stone.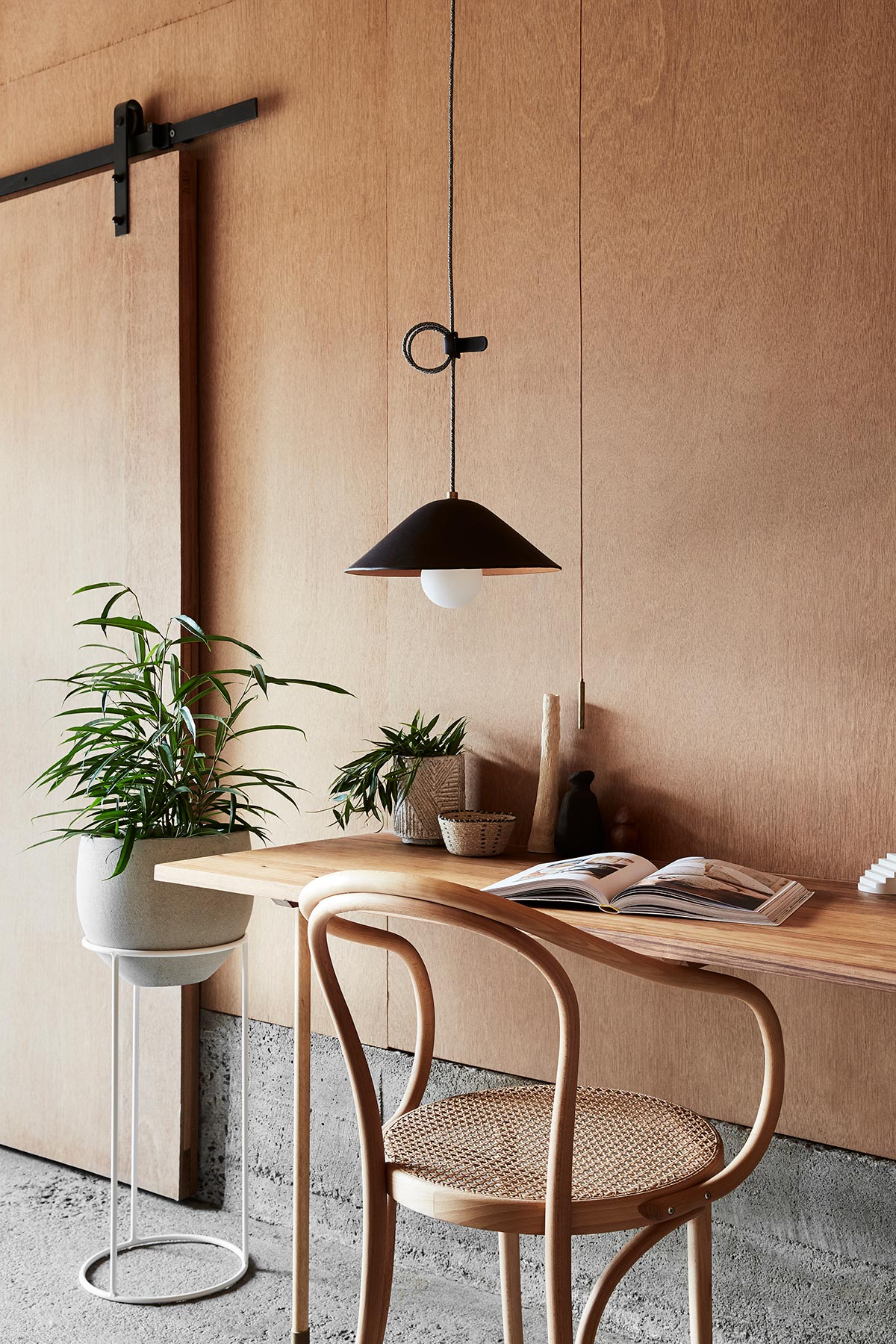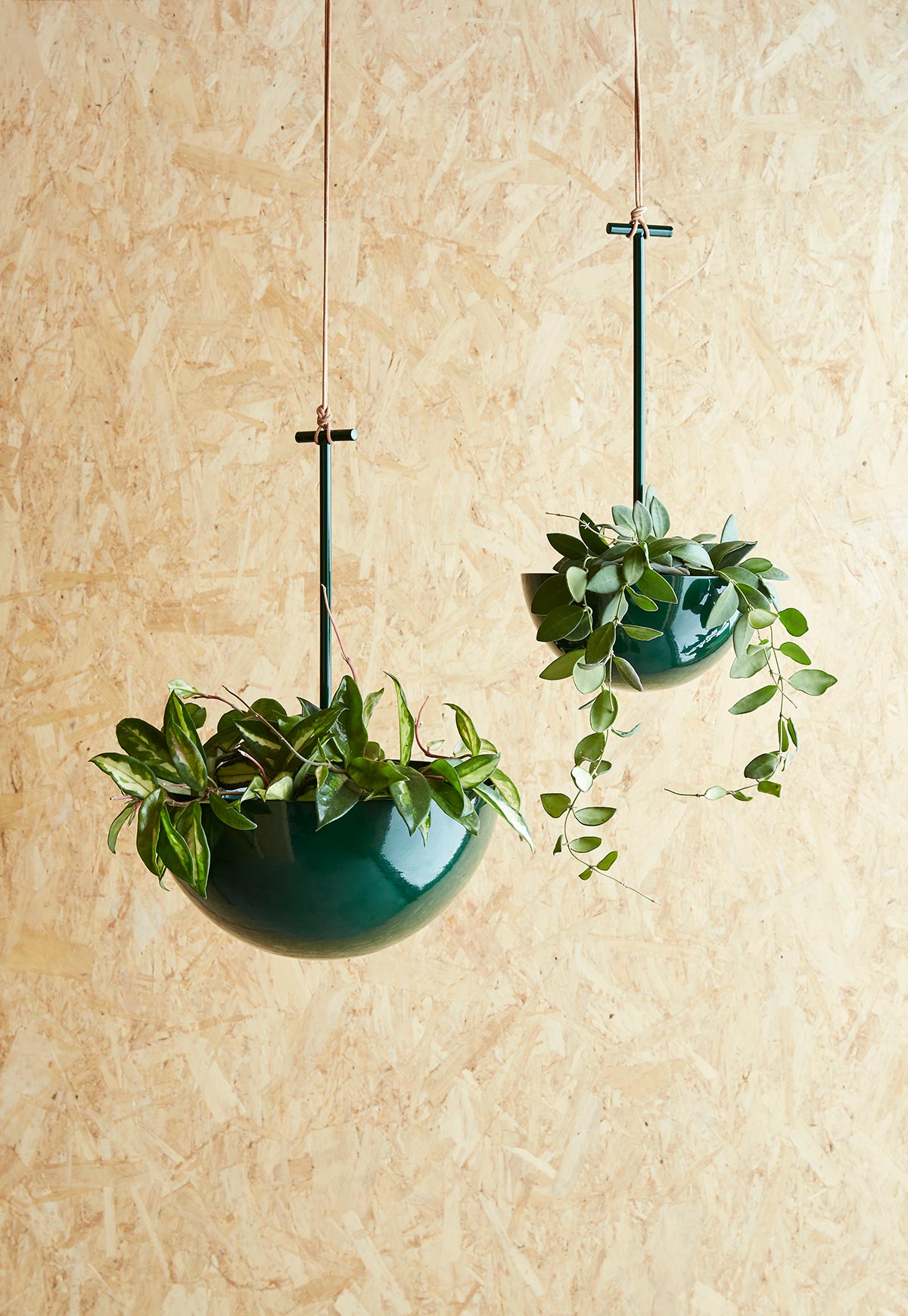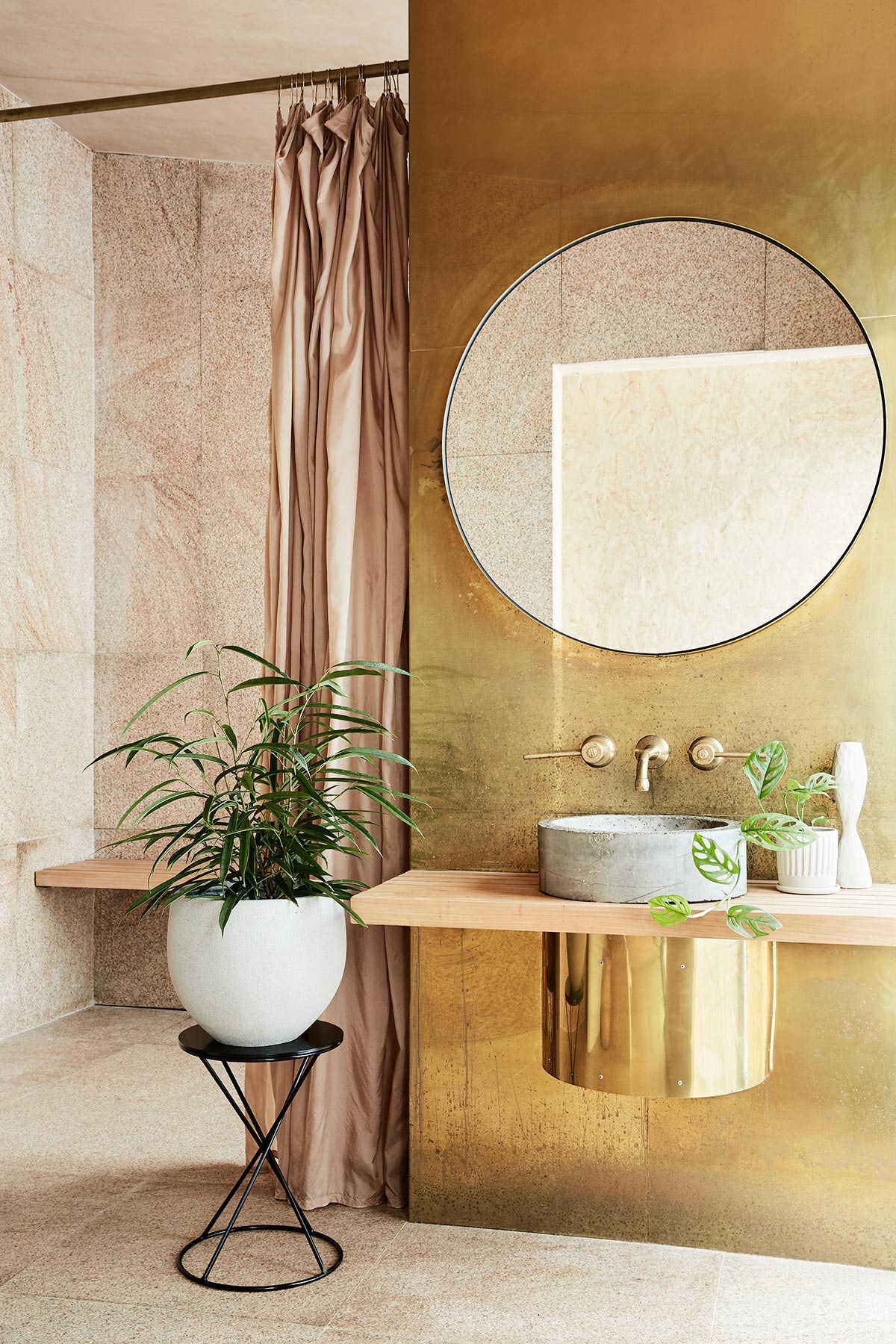 'Retreat' draws its inspiration from the natural world, showcasing organic forms, colours and patterns found outdoors. "Biophilic design is huge right now; we're all aware of the benefits of connection to nature and given the current climate with everyone isolating at home, we need plants now more than ever" explains co-founder Alana Langan. "'Retreat' is really about hunkering down at home with your plant gang; we wanted to inspire people to make the most of greenifying their space and really connect with nature at home", adds co-founder Jacqui Vidal.
Manufacturing their botanical wares locally has been a blessing, enabling the small business to continue production of 'Retreat' whilst simultaneously supporting other local businesses during this process. Whilst the trading of their Armadale Botanical Emporium has decreased it is still open Tuesdays, Fridays and Saturdays whilst online is still available 24/7.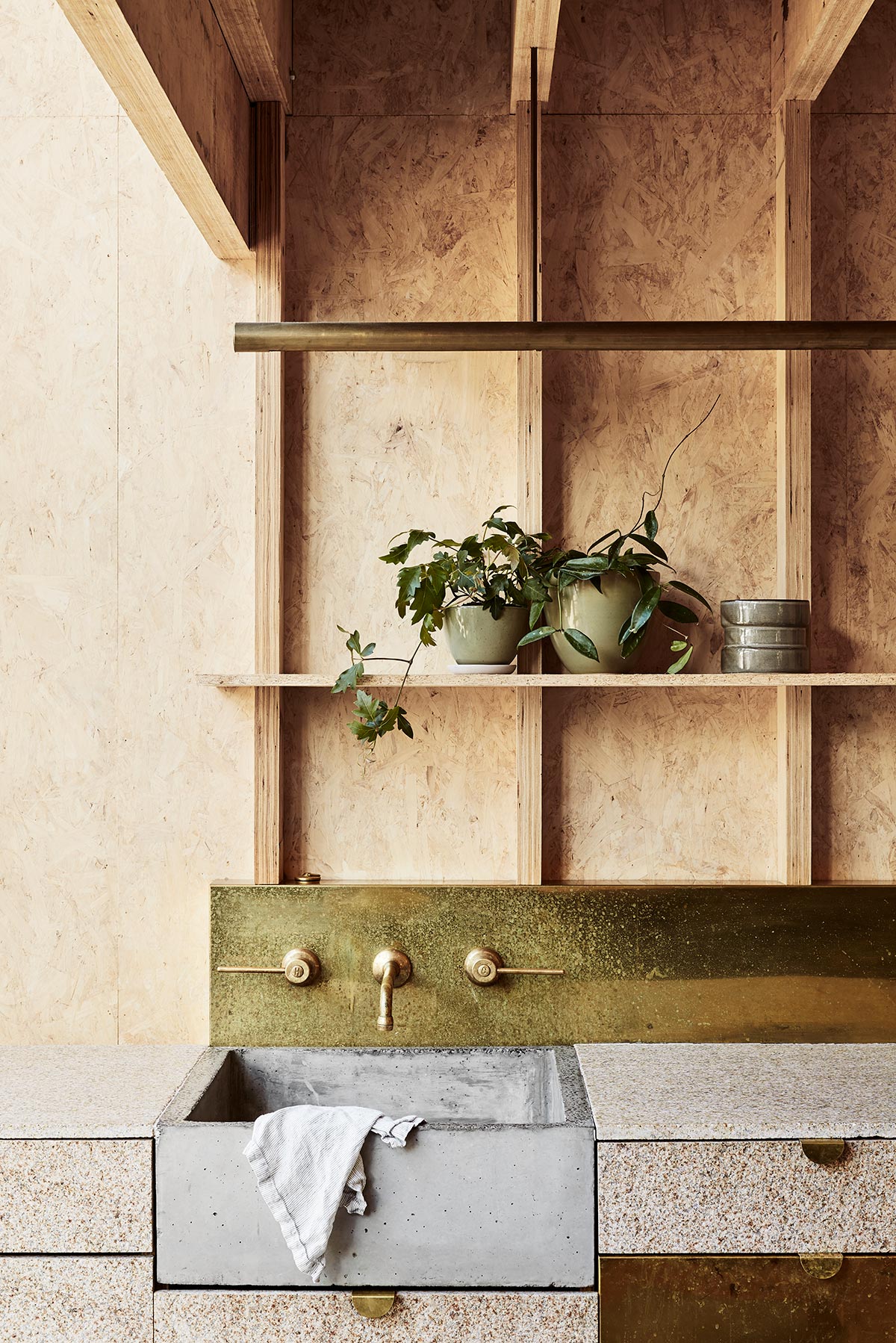 They are also excited to now offer online plant shopping via their website too, with delivery across Australia plus also continue to offer remote plant styling services and have seen an increase in demand for this service of late.
IVY MUSE is owned and founded by creative collaborators, Alana Langan and Jacqui Vidal. Alana is an interior stylist while Jacqui is the founder of 'Signed & Numbered', an art retailer. Together, they launched Ivy Muse to provide creative, modern and minimalistic plant stands. The brand, launched in the Spring of 2014, is based in Melbourne. Each piece is designed and handcrafted to perfection. So if you are looking for the perfect pants for your plant, take a look at their latest collection! These amazing botanical wares can be purchased directly via www.ivymuse.com.au
Photography by Annette O'Brien
Styling by Alana Langan for IVY MUSE