Furneaux Distillery Co. Ltd. located on Flinders Island in the Bass Strait, off the northeast coast of Tasmania was born from a love of whisky and a fascination with the art of distilling. They're a new producer of small-batch craft spirits, single malt whisky, gin and vodka being the main products. After visiting Islay in the southern Hebrides off of Scotland, famous for its peaty maritime drams, they realised that Flinders Island also had, in abundance, the elements to create an island-produced whisky that would speak of its maritime environment. We sat down with the head honcho himself, Tom Ambroz, to chat more about his life as a Distiller and here's what he has to say..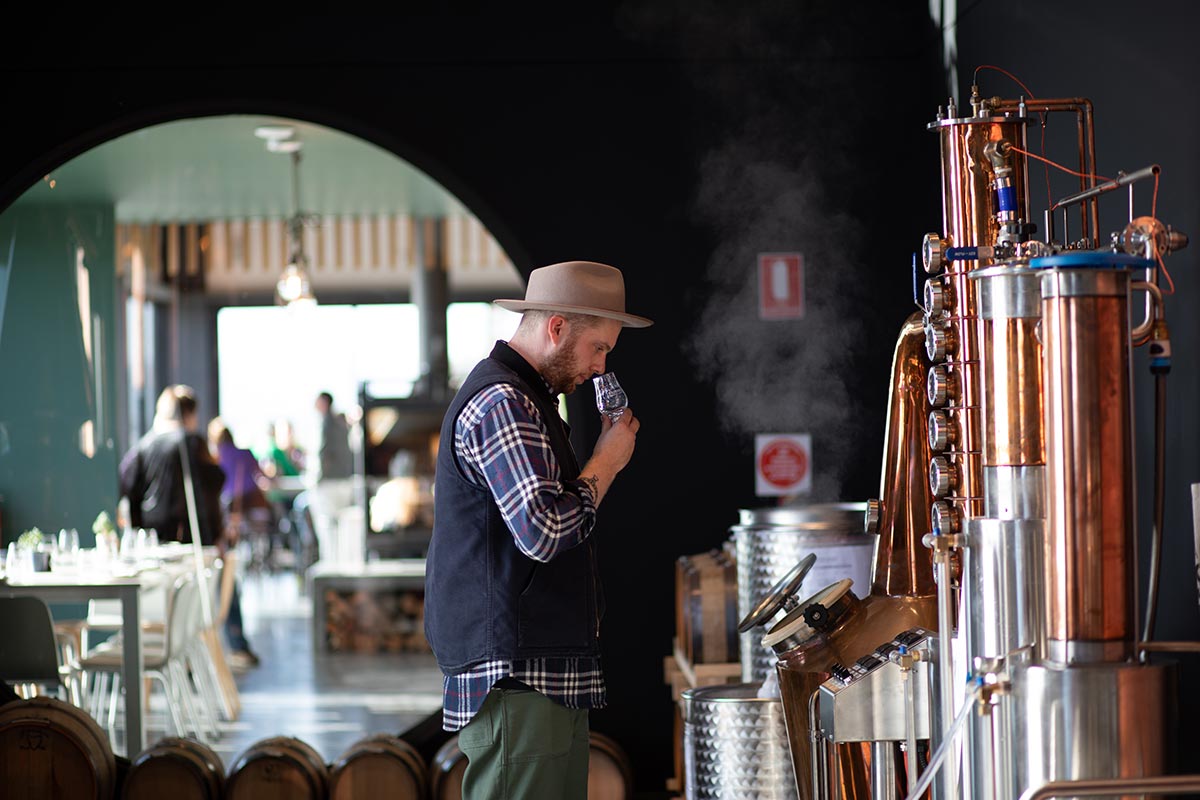 George Takes Twelve
1. Pleasantries first… Tell us about who you are and what you do?
My name is Tom Ambroz, I'm a person who has made the consumption and creation of booze my life's work. Currently, I am living on Flinders Island making whisky in a small distillery by the sea.
"We use 100% Tasmanian malt barley, pure rainwater and a unique local peat which is at once earthy and briny. It is a sustainable and renewable resource which spends a good portion of the year submerged in the salt lakes and lagoons of the wild east coast of Flinders Island. We will then complete the production of our spirits from start to finish at the Flinders Wharf, from the peat smoking of the barley in a mobile malt kiln to the bottling and distribution." – Tom Ambroz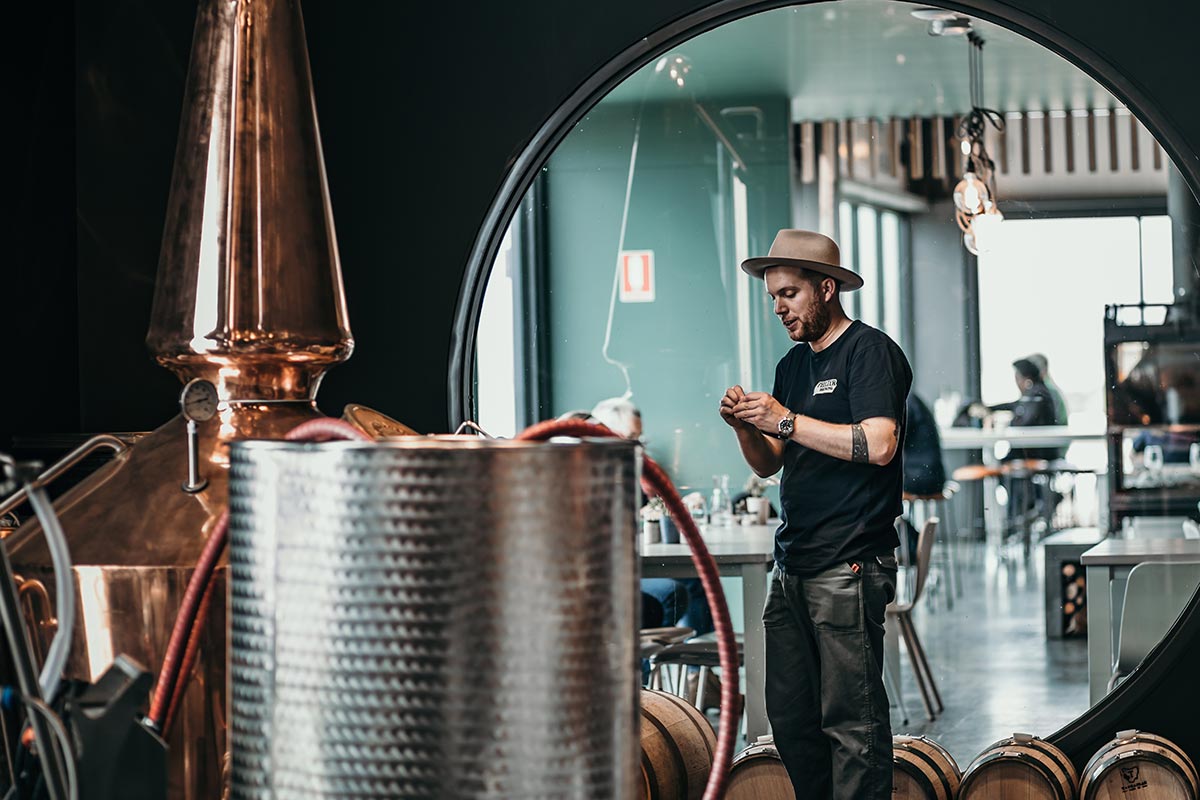 2. When I was growing up I wanted to be….
When I was growing up I always wanted to do something creative and physical. The only caveat I maintained is that I couldn't abide by a desk job. Nothing else really mattered, as long as I wasn't stuck in an office somewhere watching the clock tick.
3. What is the best piece of advice you've ever received?
One piece does not stand out, however, it's a collection of tiny nuggets of good advice that make up a framework for how to go about my business. Small things that I've picked up from a lifetime working with many different talented and hardworking people that have taught me that it's important to be unique, focus and work hard and love what you do.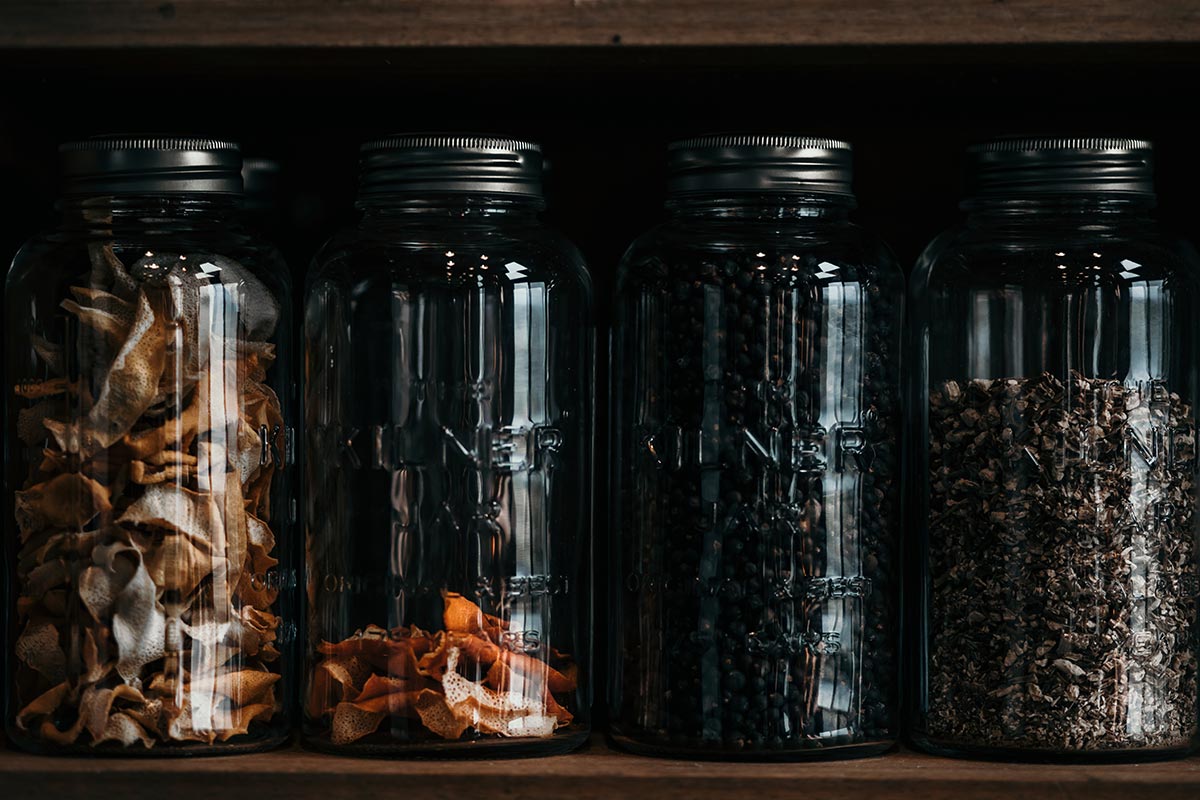 4. What is your favourite way to get the creative juices flowing?
Get out into the world. Collaborate with like minds, have conversations over the bar, meet people and learn. That really helps me get out of stagnation and realise in which direction I want to go. Getting away to the country helps too. A long bushwalk is a good way to eliminate the background noise and focus on something in your mind you want to hone.
5. What does your average work day look like?
I am incredibly lucky. My average day has me waking up in one of the most beautiful places in the world. I have a lovely long drive through the country to my distillery which is located at The Flinders Wharf, sitting right on the beach at Whitemark. My day is always varied; from smoking grain in our custom malt kiln, to watching the stills like a hawk during a whisky or gin run, to walking along the coast picking native plants to use in new products. There is obviously the boring paperwork too, but overall it's a bit silly how fun my job is.
6. If you could invite any five celebrities to dinner, who's dining?
Tom Waits, David Attenborough, Bill Bailey, Anderson Paak & Taika Waititi. Though I wouldn't invite them all at once, it might make for a jarring social interaction! Those are celebrities whose work I admire and I'm sure would make for interesting conversation.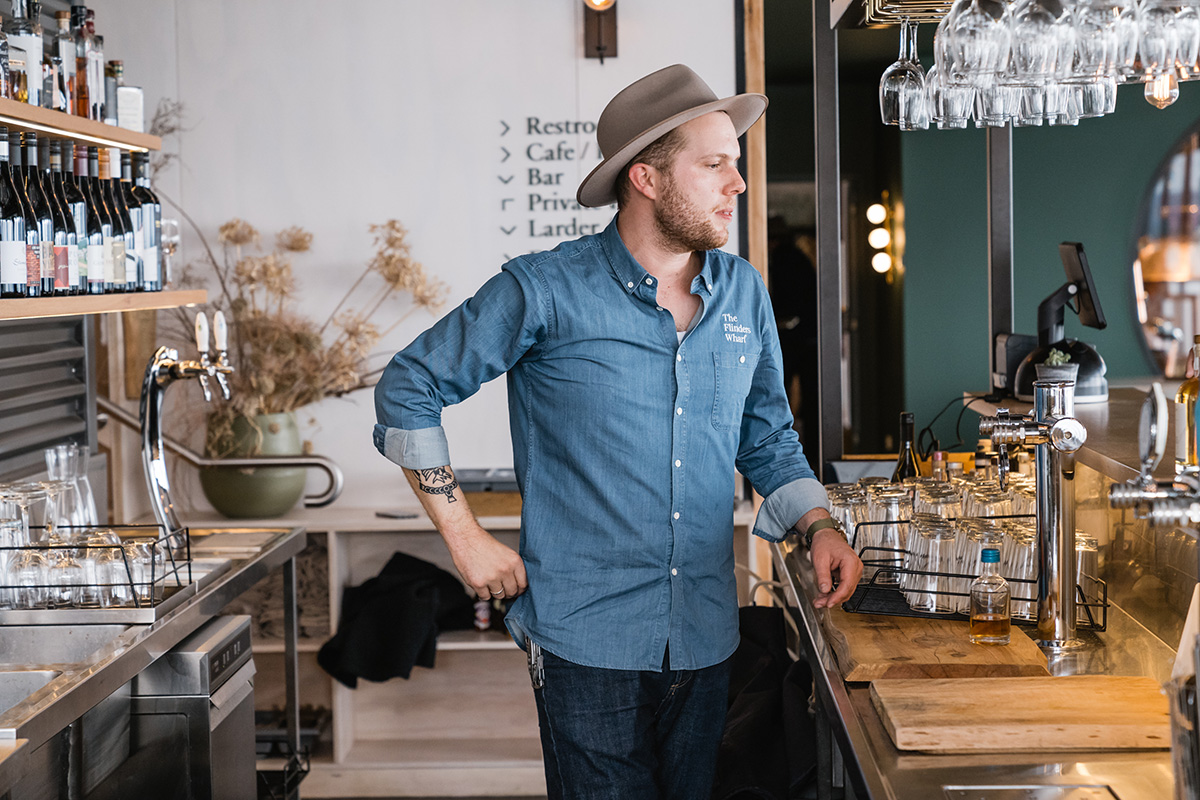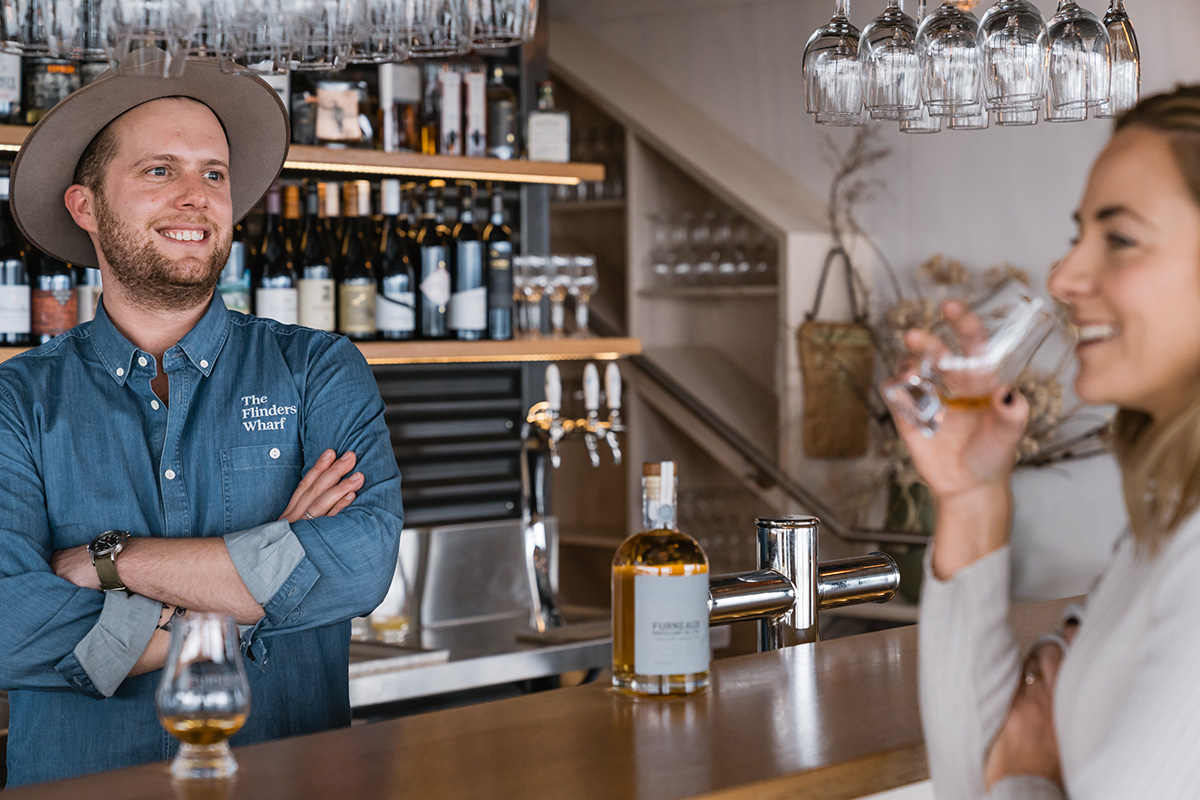 7. What was the last rule you broke?
Measure twice, cut once. I break that one all the time. My job is very varied, which takes your mind out of the task you're doing and spreads it across a whole lot of other tasks, current and future. I'm still learning mindfulness, and to manage the balance of focussing on the present, while still maintaining a grasp on the future.
8. What's one thing people may not know about you?
I once toured Tasmania as a kid playing drums for a Mozambican folk singer.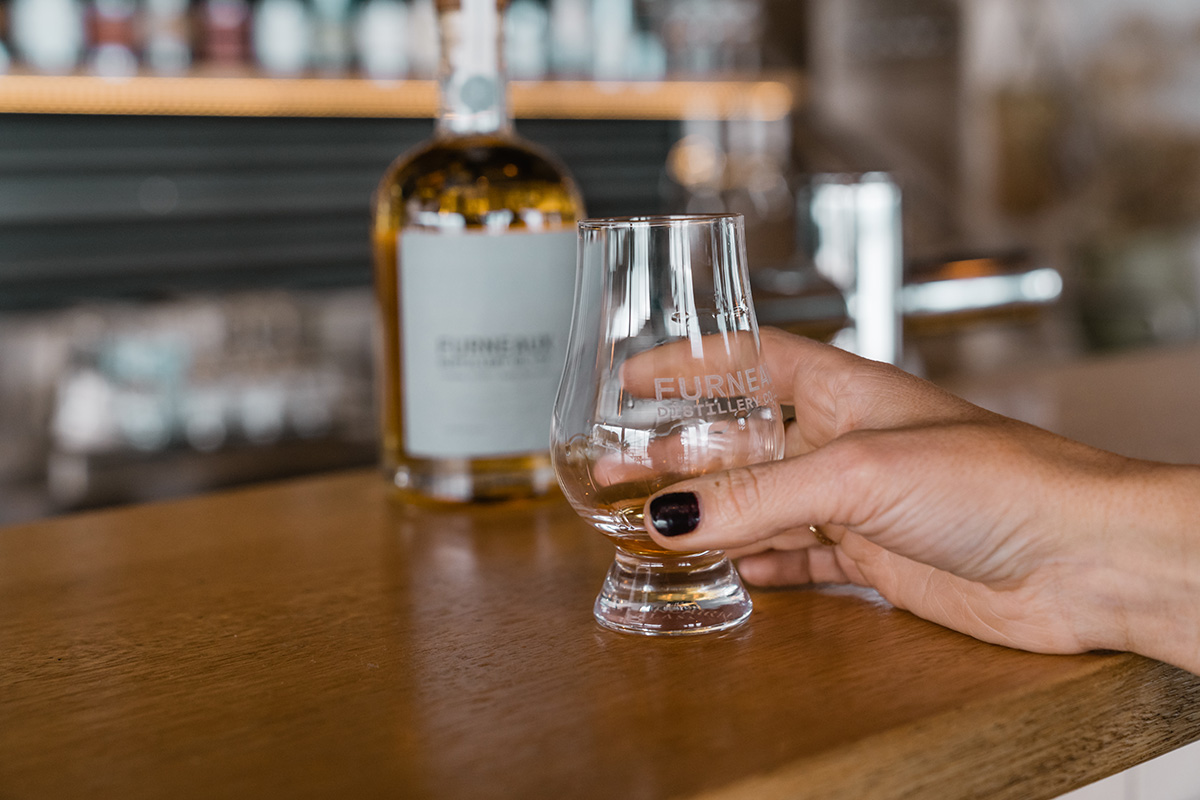 9. What was the last movie you saw and was it any good?
I last saw Jojo Rabbit and did enjoy it. I love Taika Waititi's movies, there's something about Kiwi comedy that really resonates with me. Even though his work has changed a lot since the early films like Boy and Eagle Vs Shark, it still retains that self-aware silliness combined with a grounding sincerity that he's best at.
10. You've got a week off… where are you headed?
Living on an island has its drawbacks. In that week I'm going to the city to eat and drink the best variety of food and booze I can find.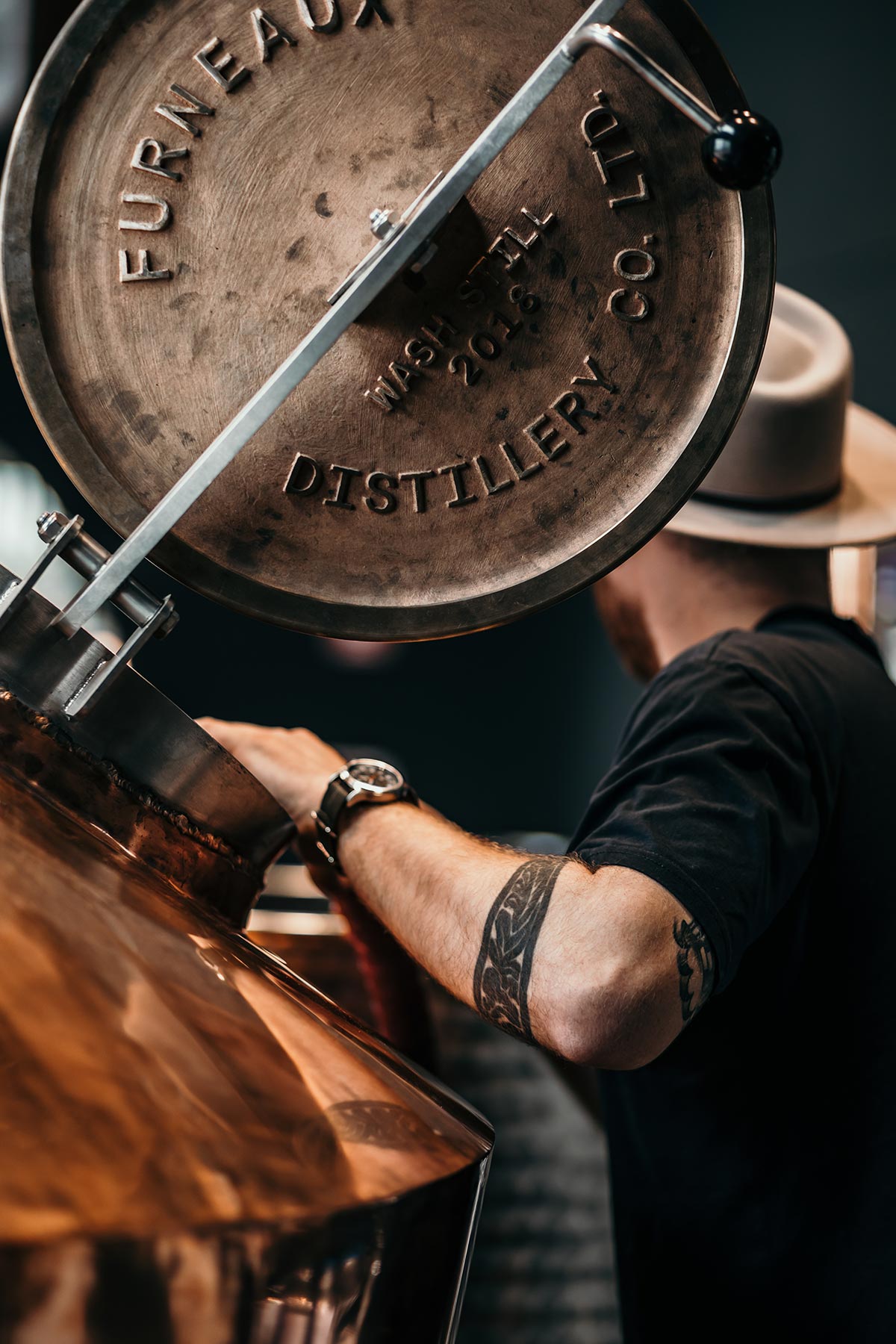 11. What's your favourite project/design so far and why?
I am currently working on a new product made with 100% native island ingredients. My goal is to make a Negroni using only products I have created myself; gin, "Campari" and vermouth. Using all of these amazing berries and herbs I have found, this project is really exciting.
12. What's next for you? Any exciting new projects in the pipeline…
Furneaux Distillery is a young operation, there is immense growth to come for this company and it's my job to get us there. Bottling our first whisky made with 100% Flinders peated barley, filling more barrels to sit for years and gain flavour and balance, making new products using native ingredients, and finding ways to share our passion to the world. There really is everything to be excited about!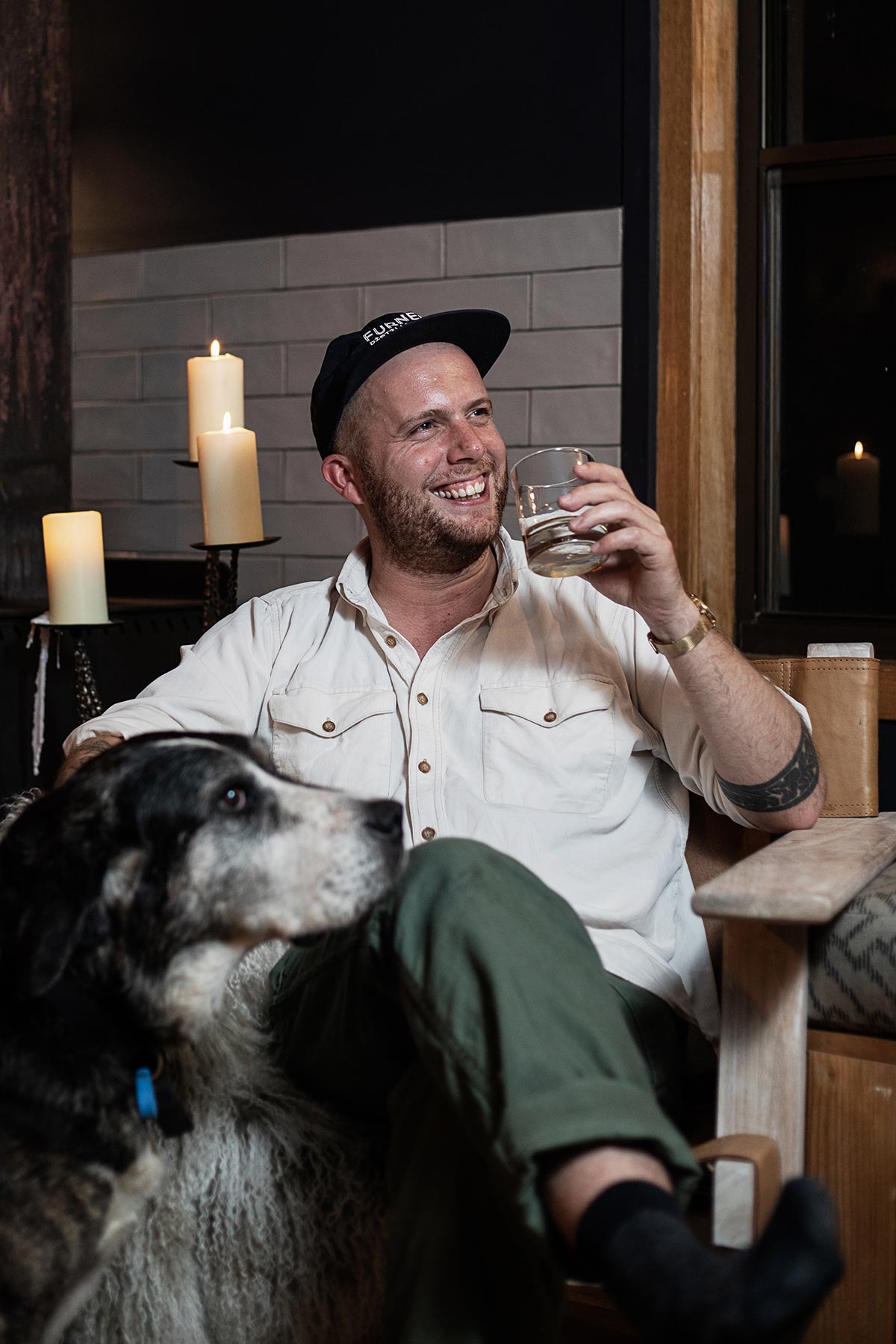 Meet the Maker Radio
'The Island Distiller'
"I love music so much. Sharing songs and breaking them down into their best parts is one of life's greatest joys for me. I've always had a very eclectic taste, and this is simply the best of what I am listening to in the distillery now." – Tom
Where to find him
Name: Tom Ambroz
Business Name: Furneaux Distillery
Job Title: Head Distiller/General Manager
Website: www.furneauxdistillery.com.au
Instagram: @furneauxdistillery
Photography by Ness Vanderburgh, Tash Sorensen, Jonno Rodd