Located in Bendigo, Victoria, the Bannerman House is a former coach-house carved off from the adjacent original gold-rush era mansion many decades ago. The client who was a busy music educator and conductor tapped Sydney-based Bijl Architecture to explore the heritage and adaptive design from a new perspective, transforming the Victorian-era building to a house that celebrates delight, charm, compactness and comfort. Let's have a closer look…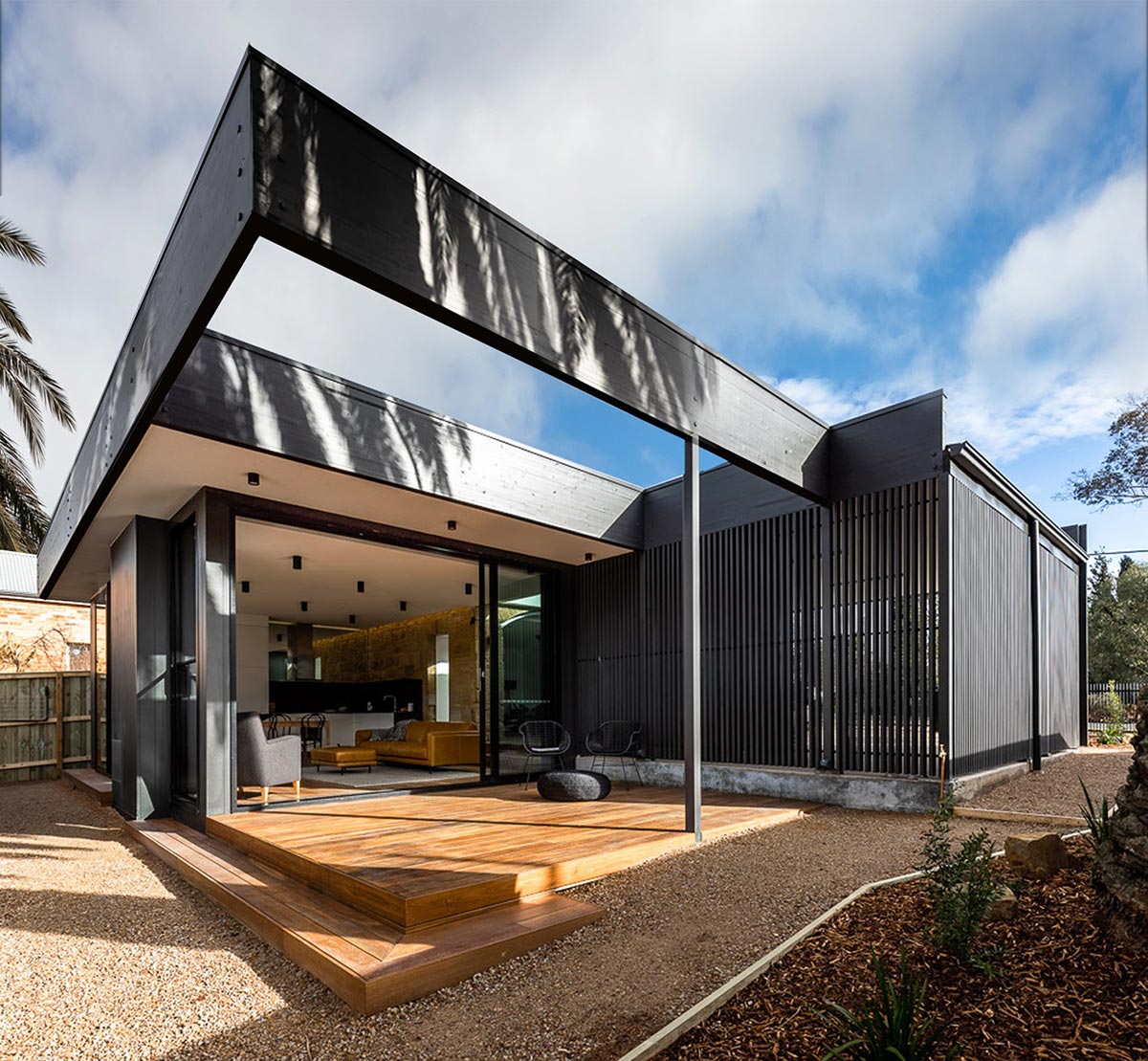 "Inspired by the work of minimalist artist Donald Judd, the scheme creates a recessive form that allows the renewed sandstone of the heritage building to be the hero. As a result, the original features and openings of the coach-house – the loft window, carriage and barn door openings – are retained and renewed. These large openings create views from different vantage points extending through to the new open-plan kitchen and living environment. Light washes down the restored sandstone walls to accentuate texture, complemented by a muted charcoal palette that creates a unified aesthetic through both the interiors and exteriors." – Bijl Architecture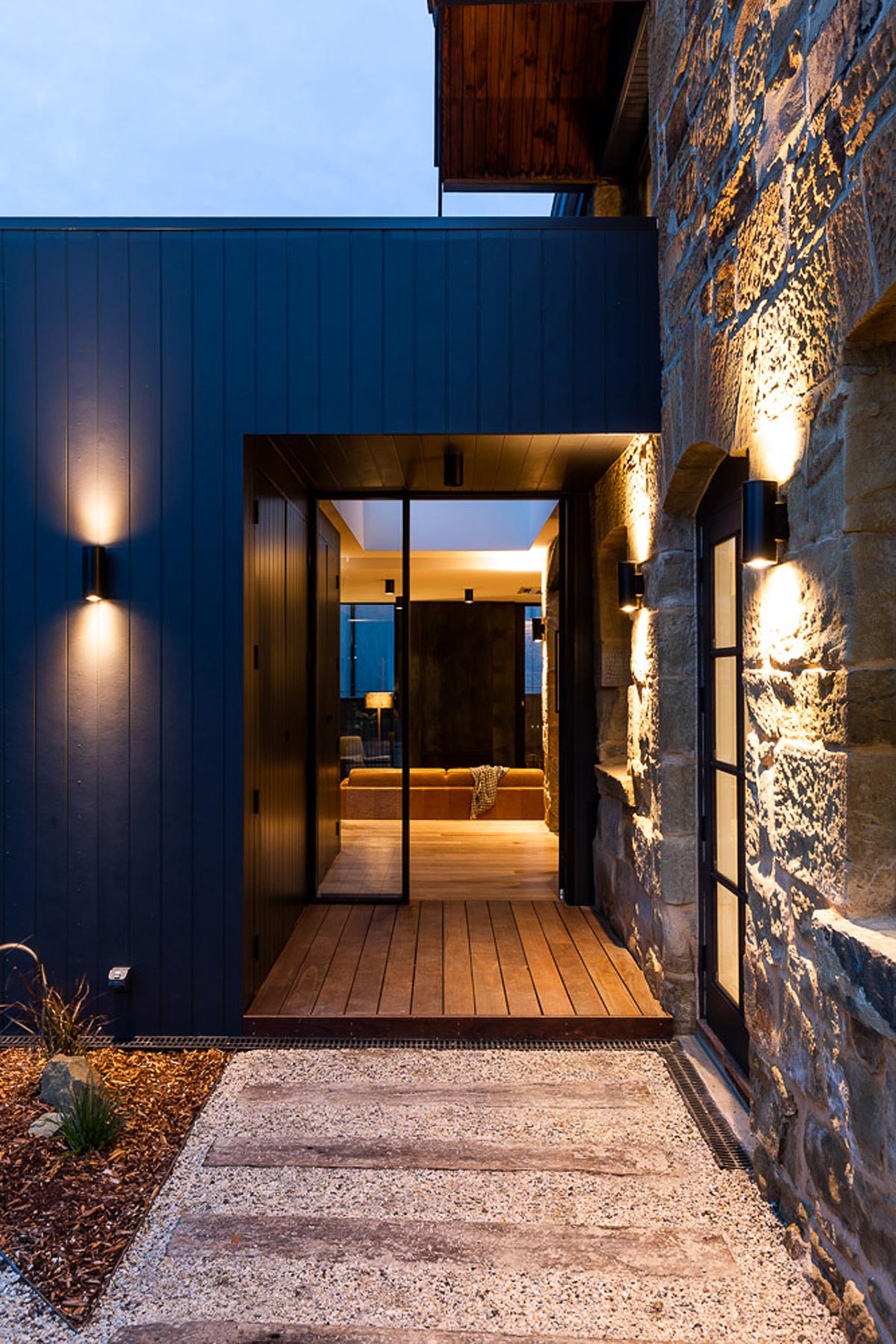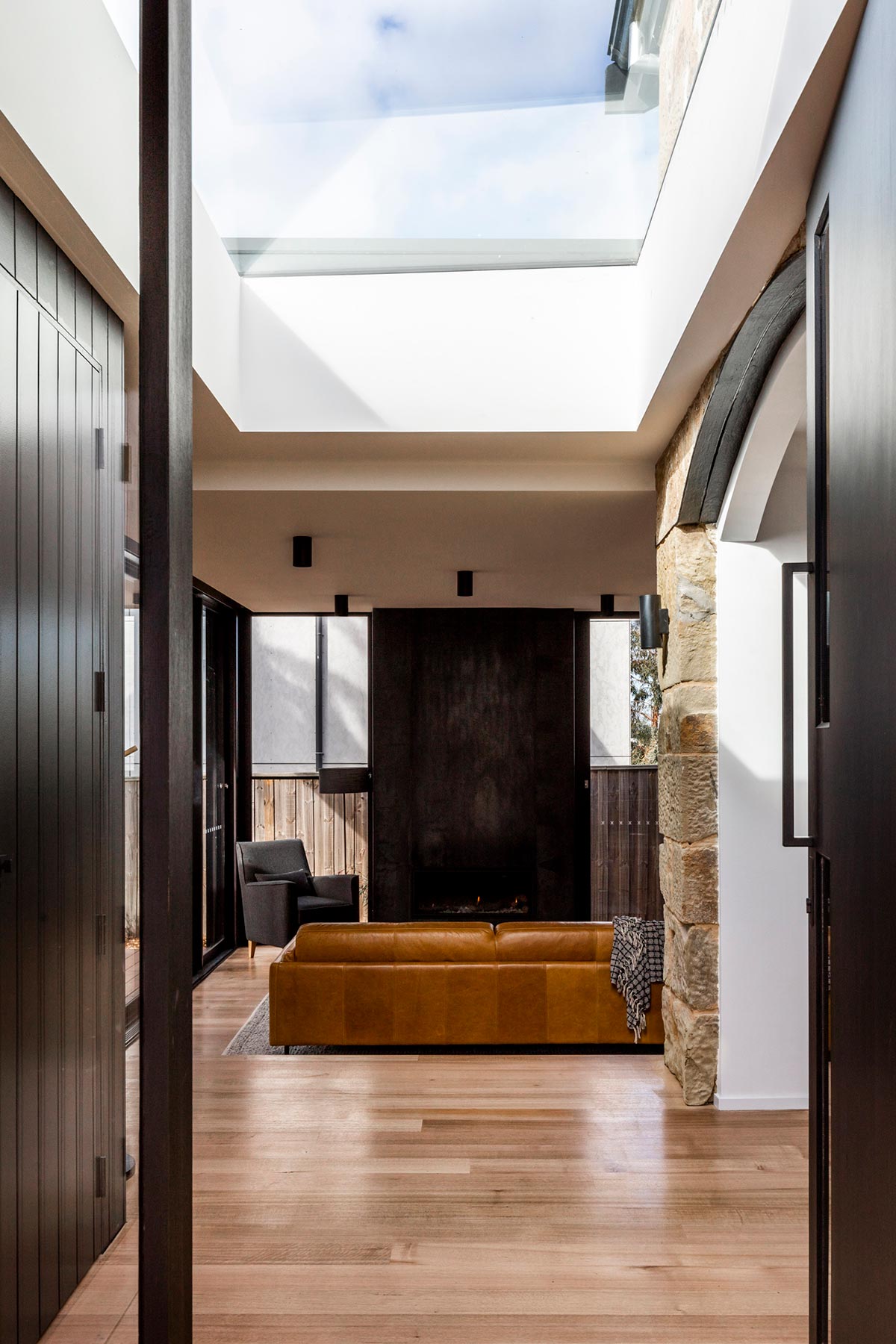 The coach-house volume was 'wrapped' to exhibit a new focal point and balance to the site occupation instead of including a contemporary form solely to the rear of the structure. The addition now transitions and flows into the sandstone volume with the division between heritage and contemporary blurred out. The new entry is framed by a significant skylight element, demarcating the old carriage archway that leads to the piano room and through to the main bedroom suite and stair.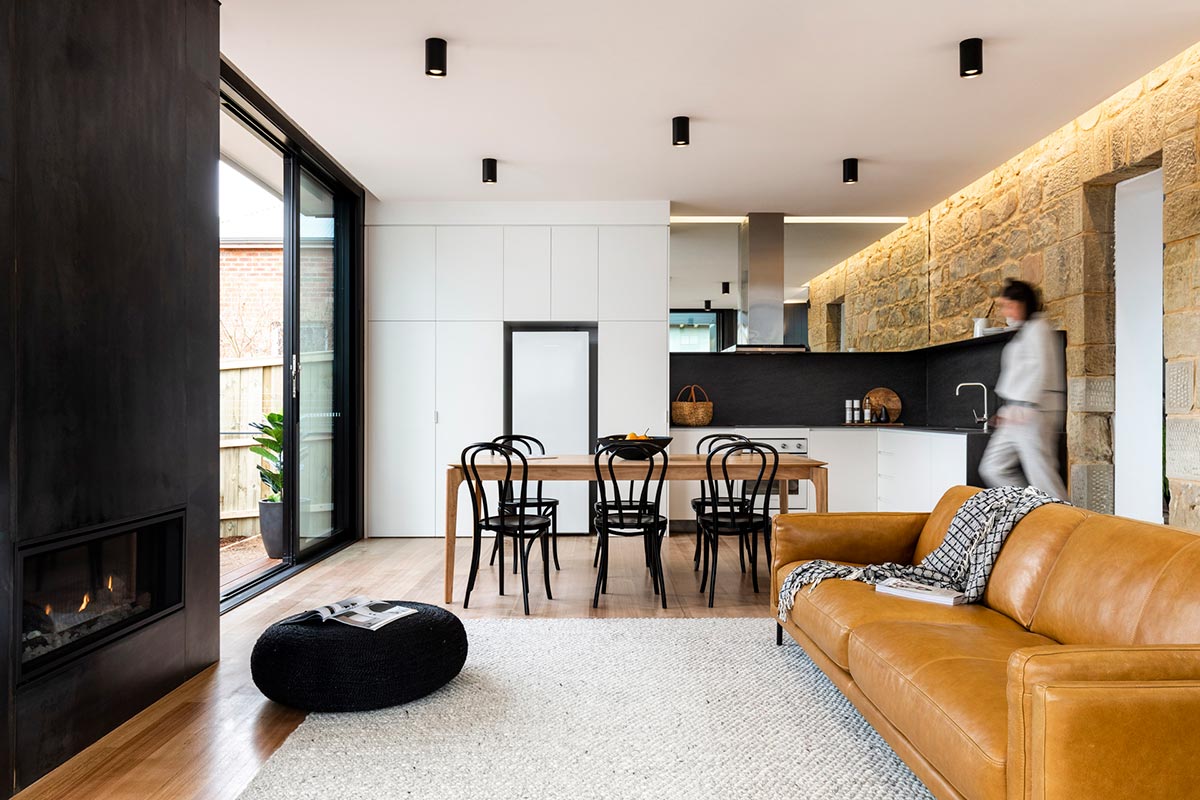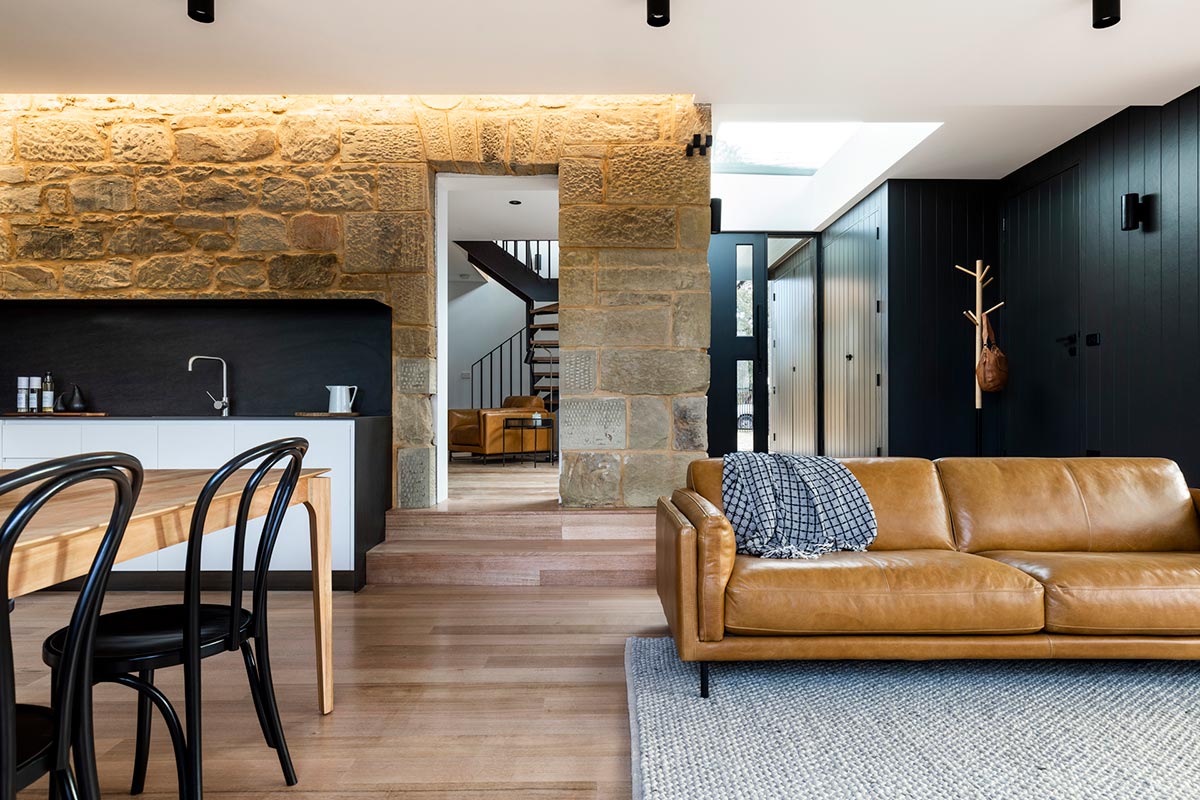 Slab on ground construction is used on the new floors, assisting in the creation of thermal mass. While the home can be closed-up for Bendigo's cold winters, full-height sliding doors and louvred windows establish natural cross ventilation, lighting and thermal massing throughout the year as needed. Windows, skylights and external doors are also all double glazed.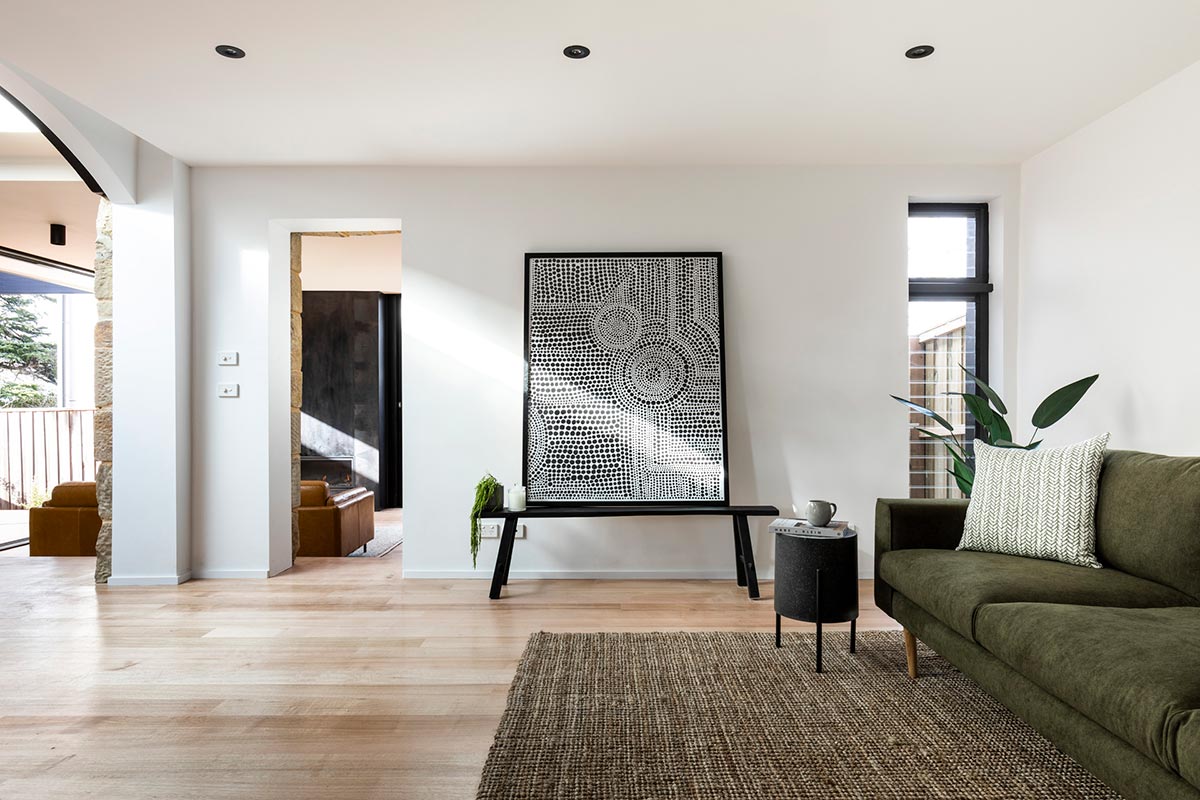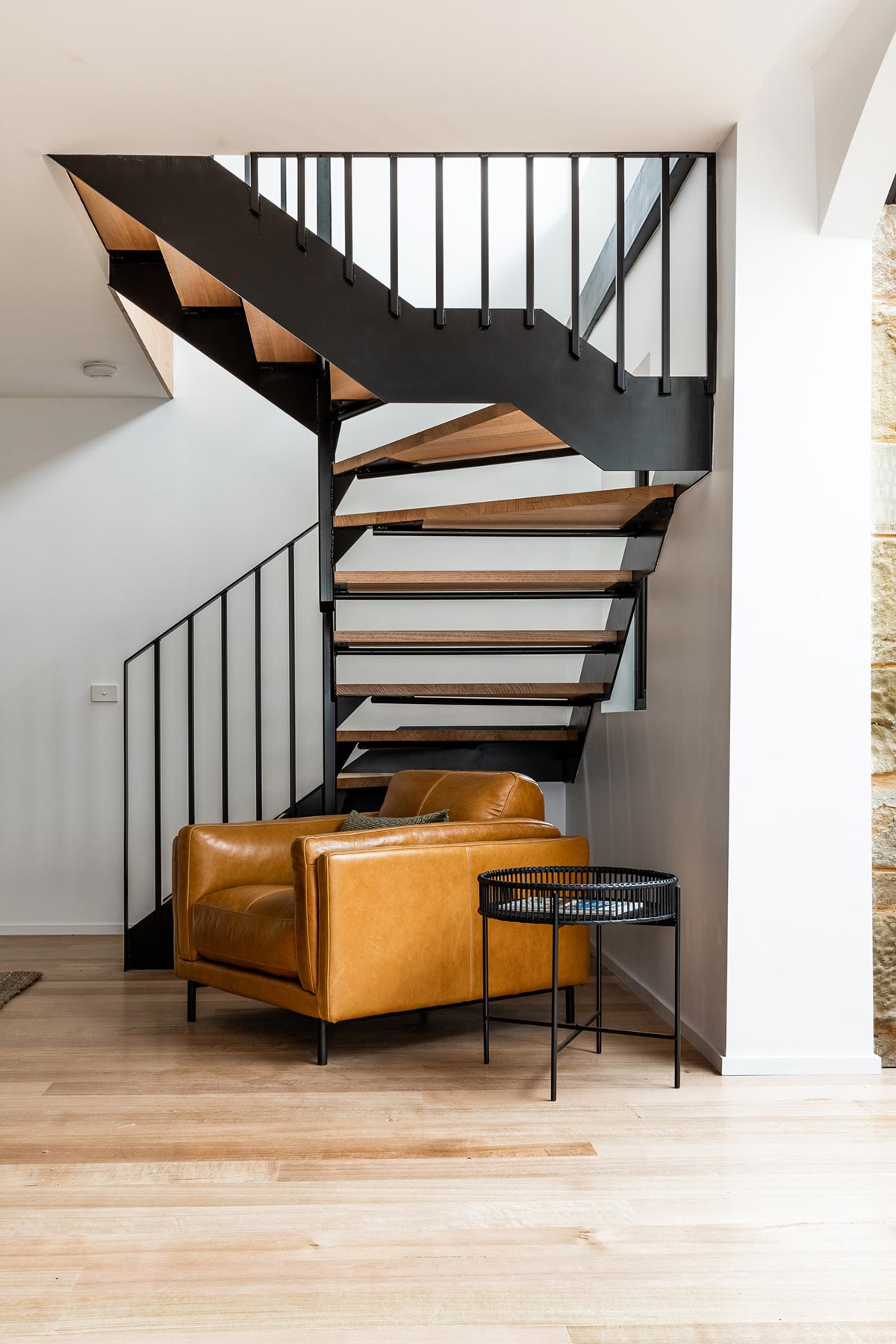 "The sustainability of the dwelling has been expressed and developed in a number of ways – the significant retention and repair of embodied materials has been made not only to maintain the heritage value of the original sandstone walls, but also to reuse the existing first floor structure, gable roof cladding, construction and internal linings first installed in the 1970s addition, and to adopt an economical building approach." – Bijl Architecture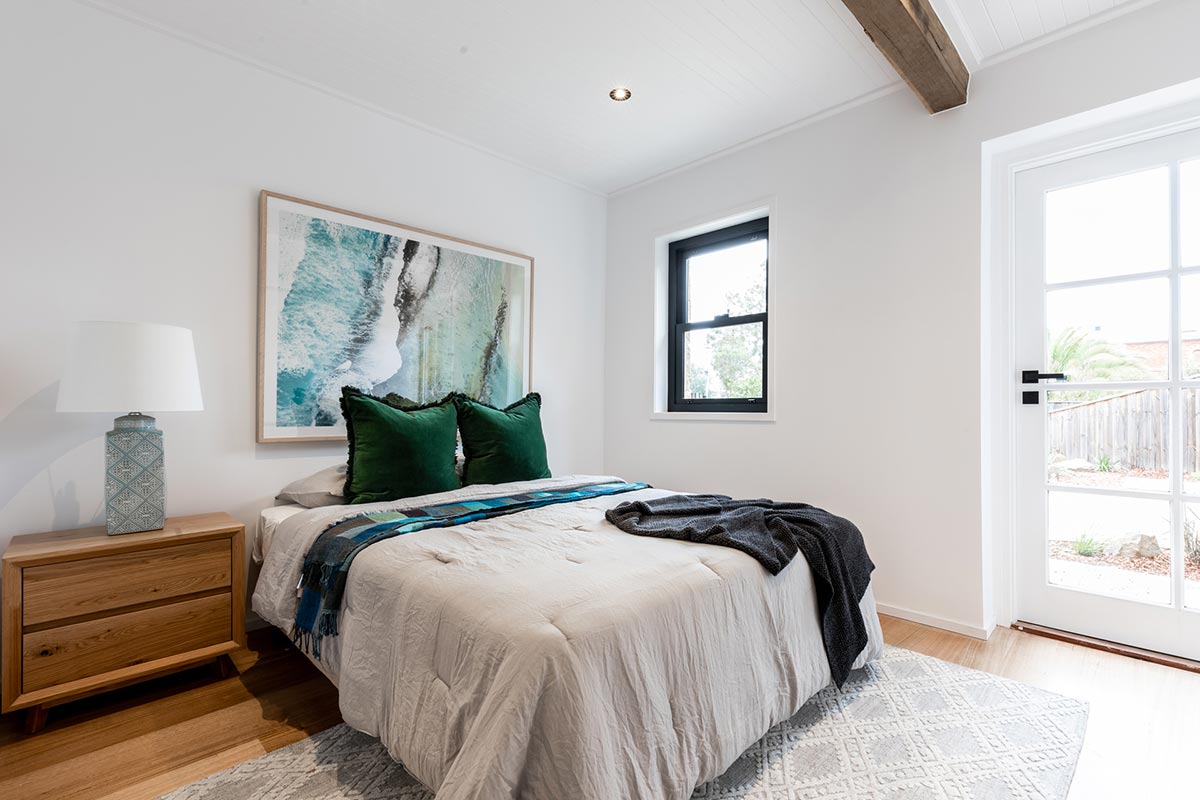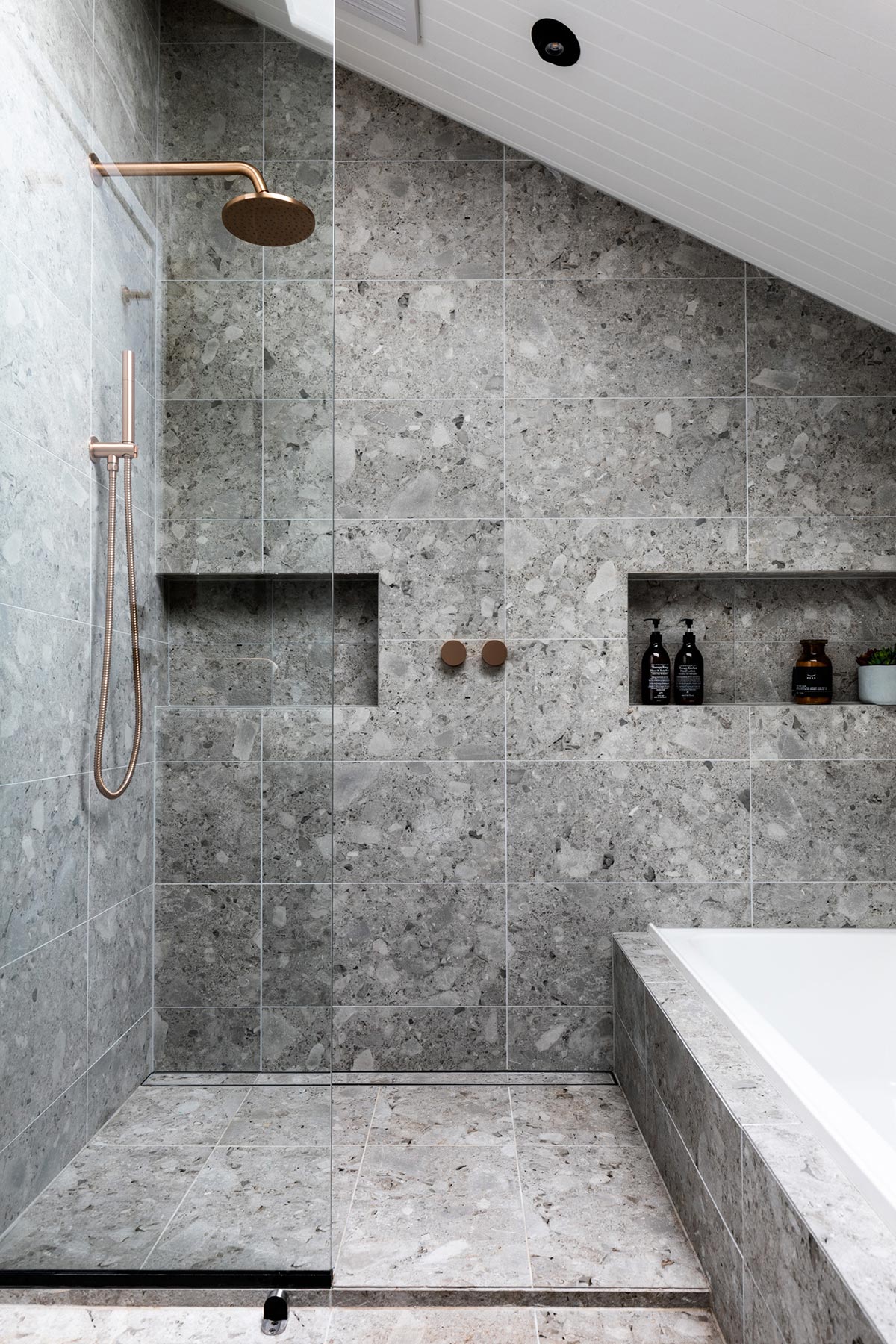 Built on simplicity, the Bannerman House by Bijl Architecture is a result of a harmonious collaboration between the architect, builder, and the client. Overall, simple, robust materials and landscaping have been used in the exterior and interior finishes to provide low maintenance opportunities in the short and longer term.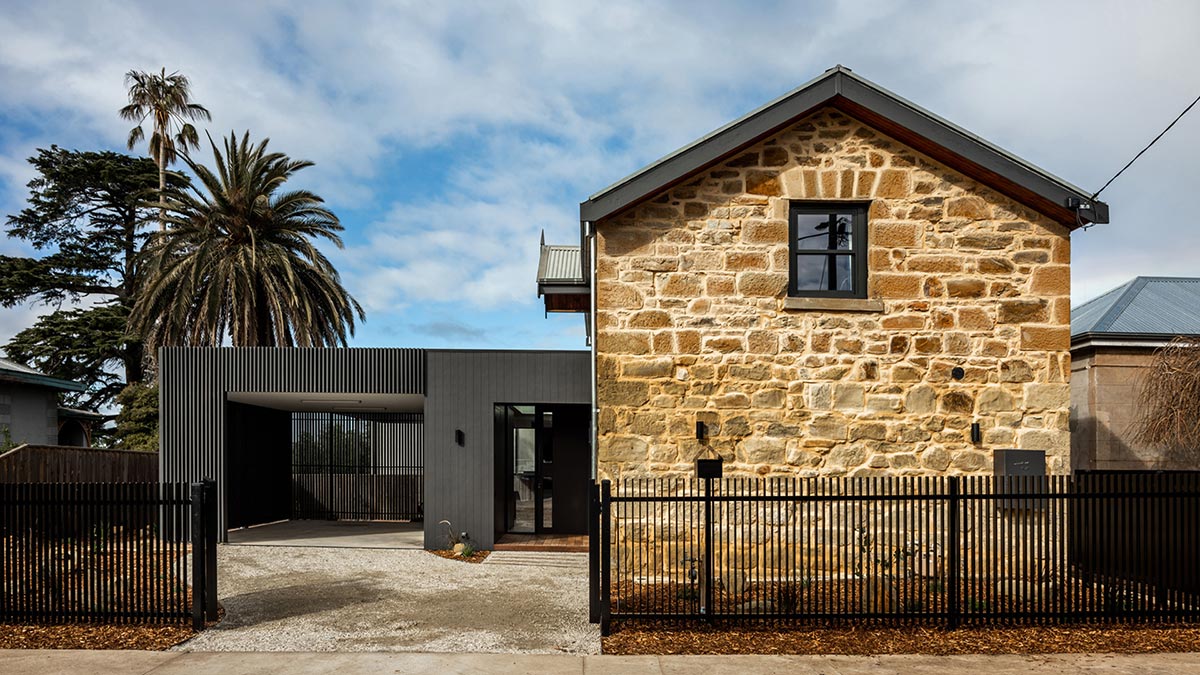 House Project: Bannerman House
Architect: Bijl Architecture
Location: Bendigo, Australia
Type: Renovation
Photographer: Adam Gibson