Set within a suburban golfing estate on the western fringe of Ballarat, Australia, the Ballarat House designed by Eldridge Anderson Architects seeks to explore the possibilities of being surrounded largely by a range of 'off the plan' project homes, whilst offering a conscious and composed architectural contribution. The brief was to design a low maintenance home for a couple late in their working careers that would be comfortable throughout the year and something that could accommodate occasional visits from their adult children and friends.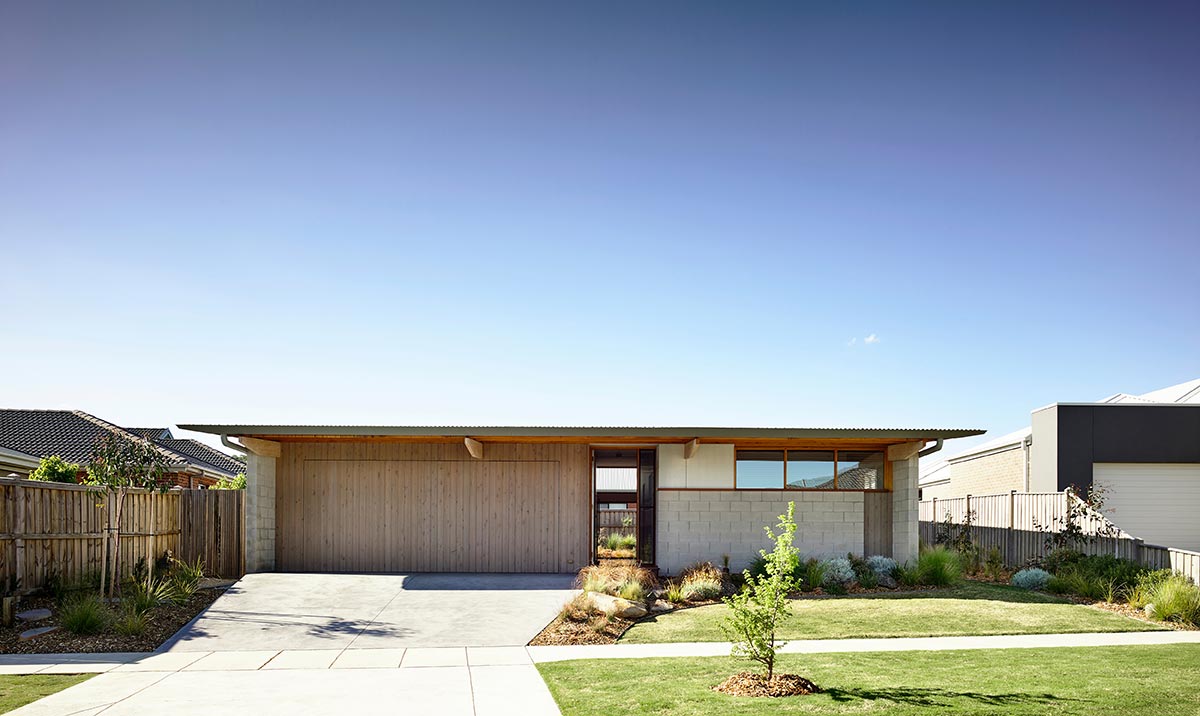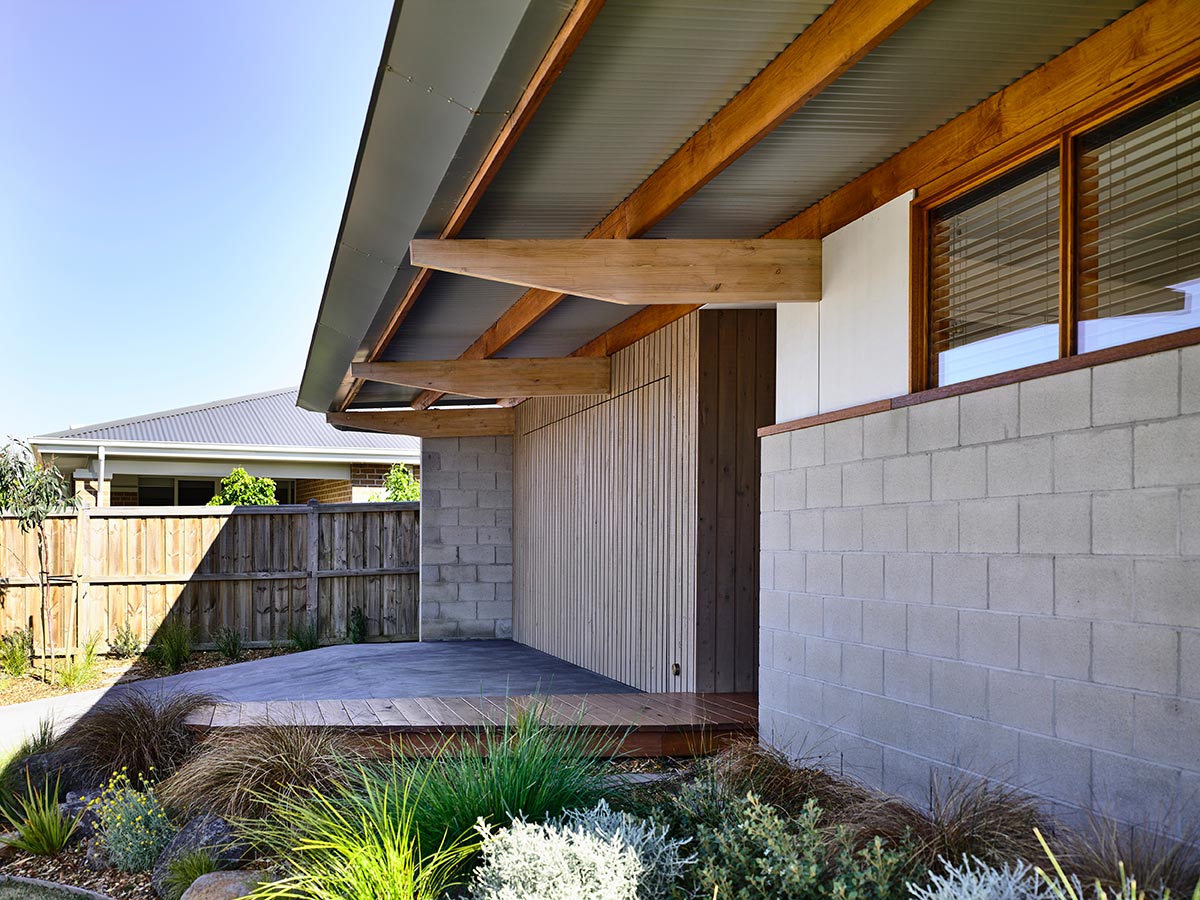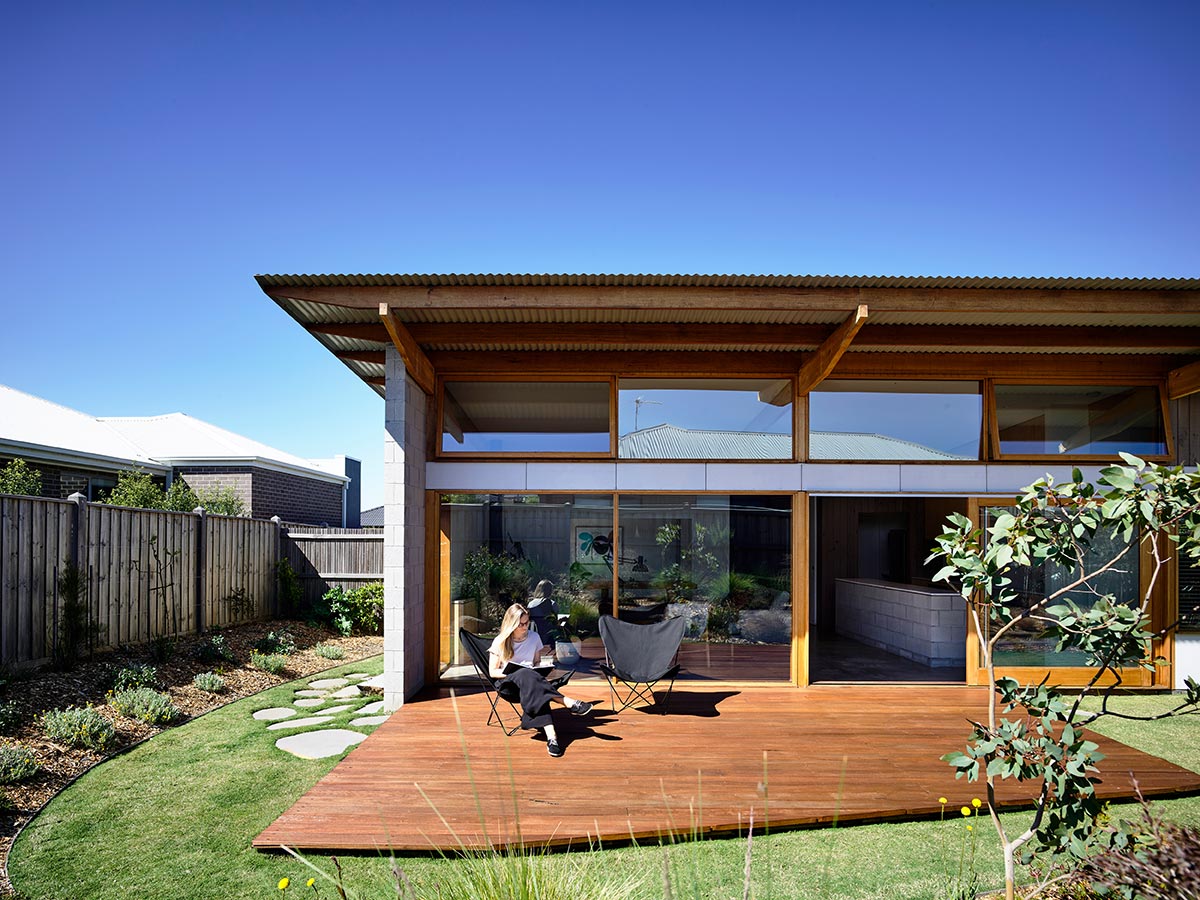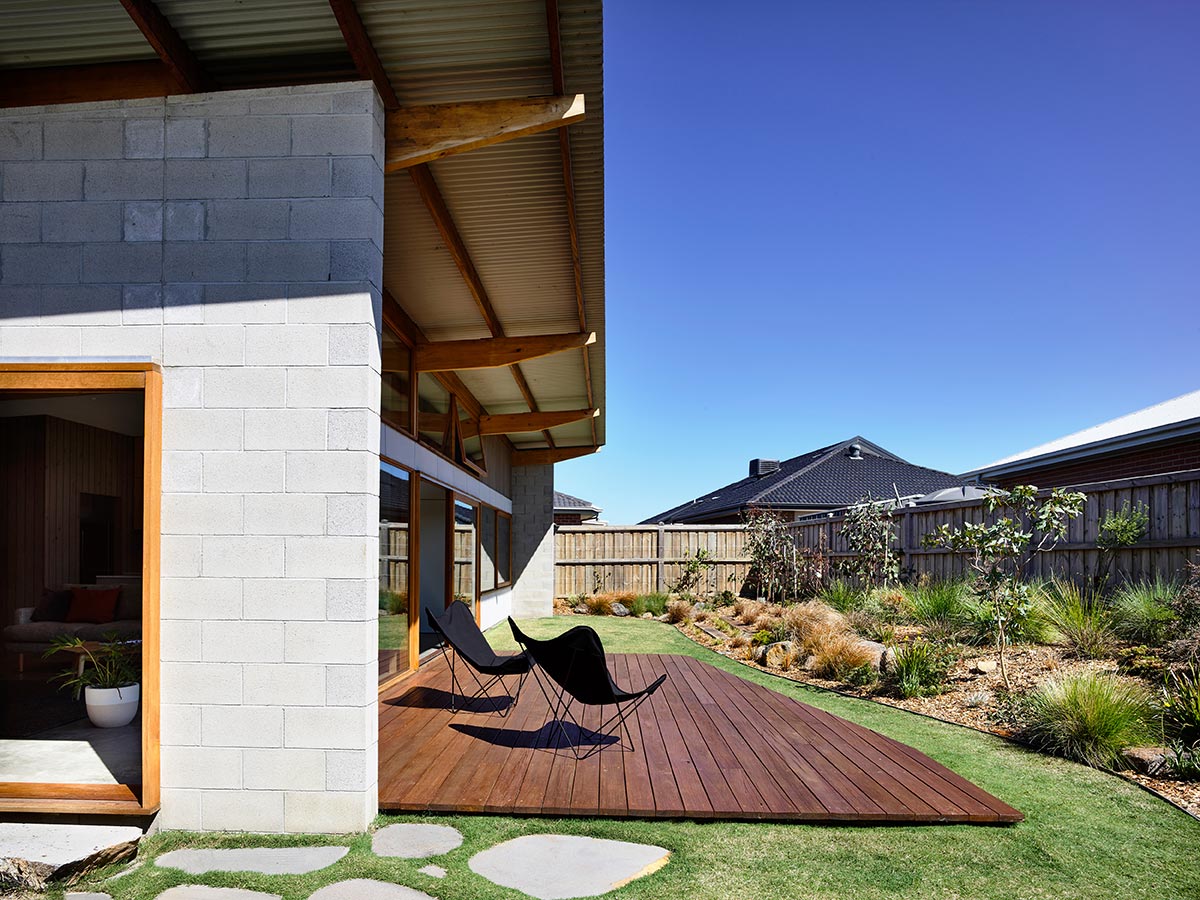 "The brief called for a comfortable house for a couple late in their working careers and to also accommodate short stays from their adult children and friends. It was important to create a space where the occupants could enjoy the summer warmth, as well as remaining at ease during the cold Ballarat winters. A low maintenance house with a generous garden space, and to be achieved within quite a modest budget." – Eldridge Anderson Architects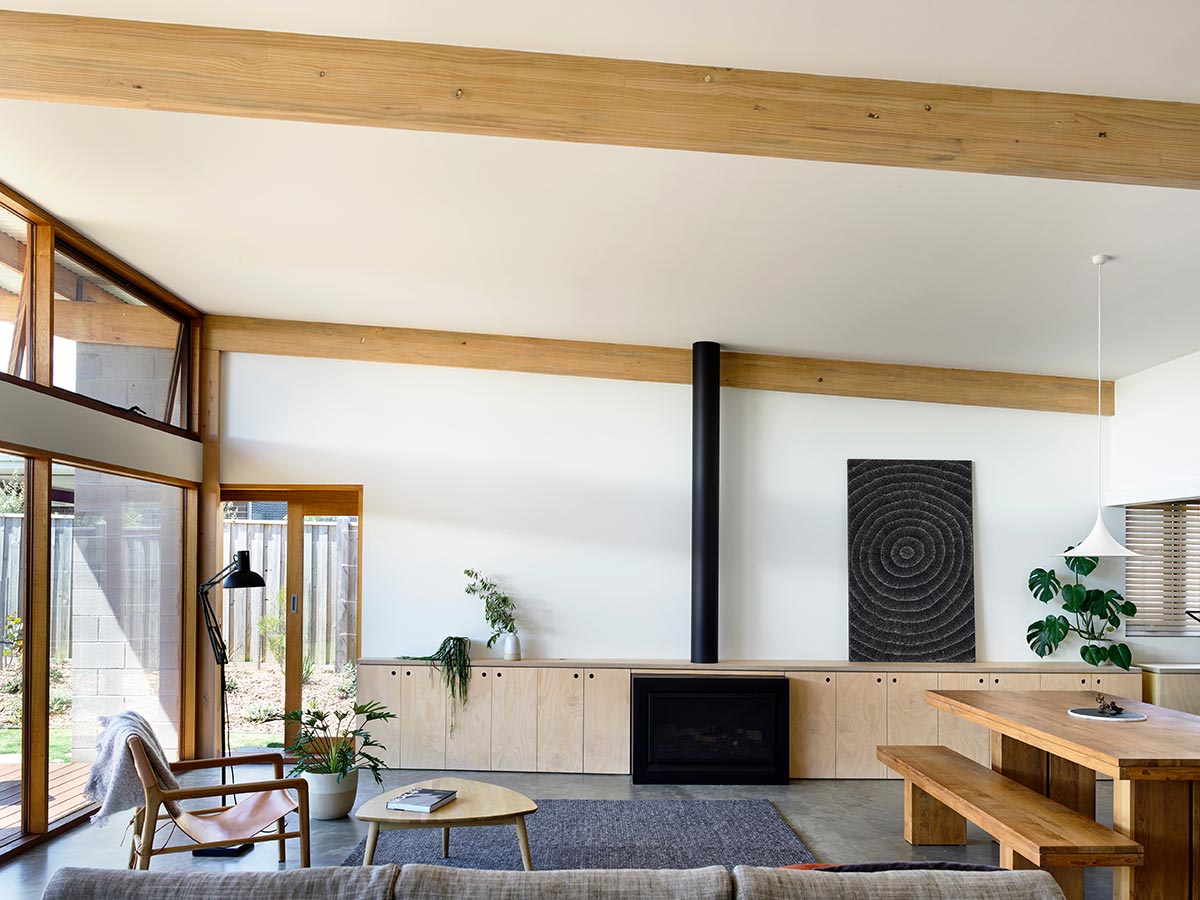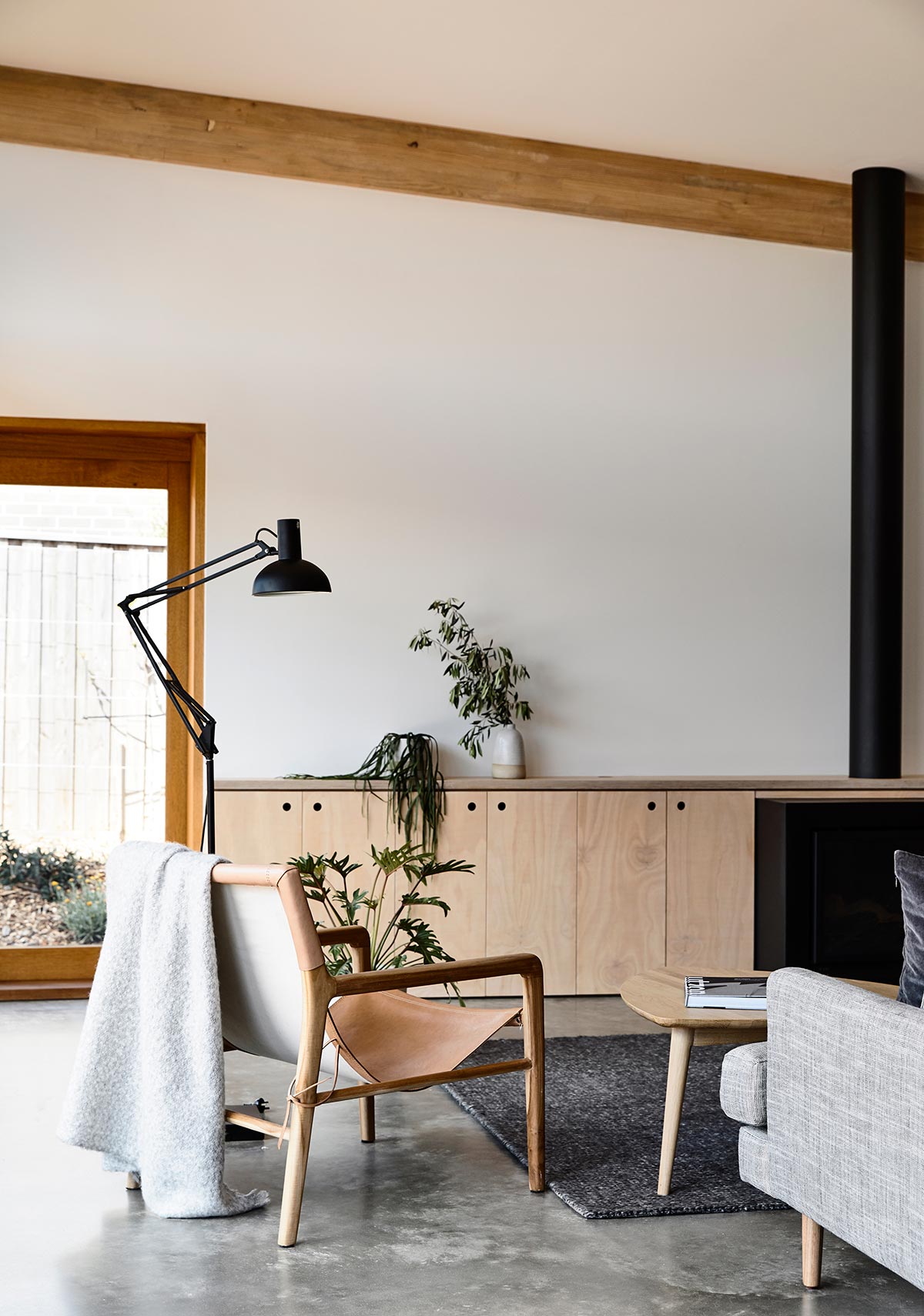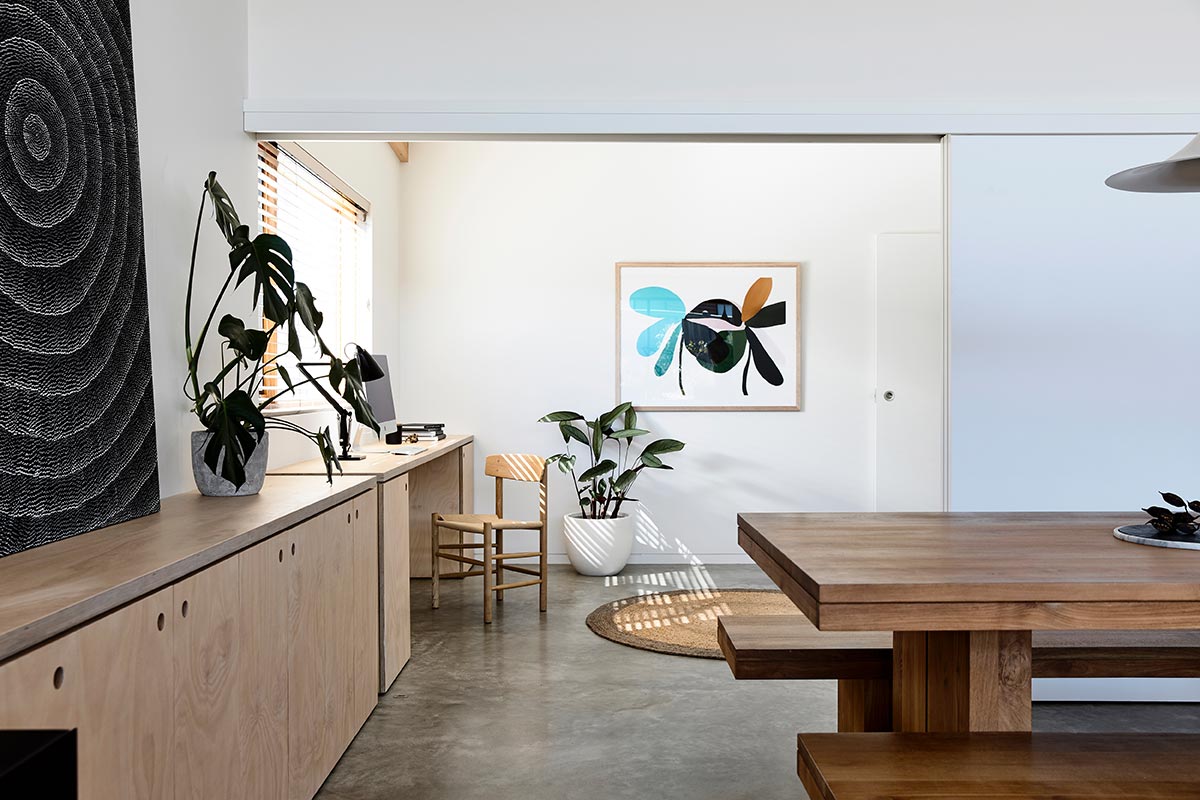 The concept of the home revolves around the idea of having internal flexibility that groups the living spaces the permanent residents required for daily life toward the rear of the site, taking advantage of the north sun and opening onto the back yard. The material palette is predominantly muted with a beautiful modern composition of cypress claddings, burnished slab, and concrete blocks that fuses to create the perfect balance of warmth and softness in the interiors. Aesthetic appeal is complemented by the durability of the materials, which are designed to withstand the adverse conditions the Australian weather has to offer.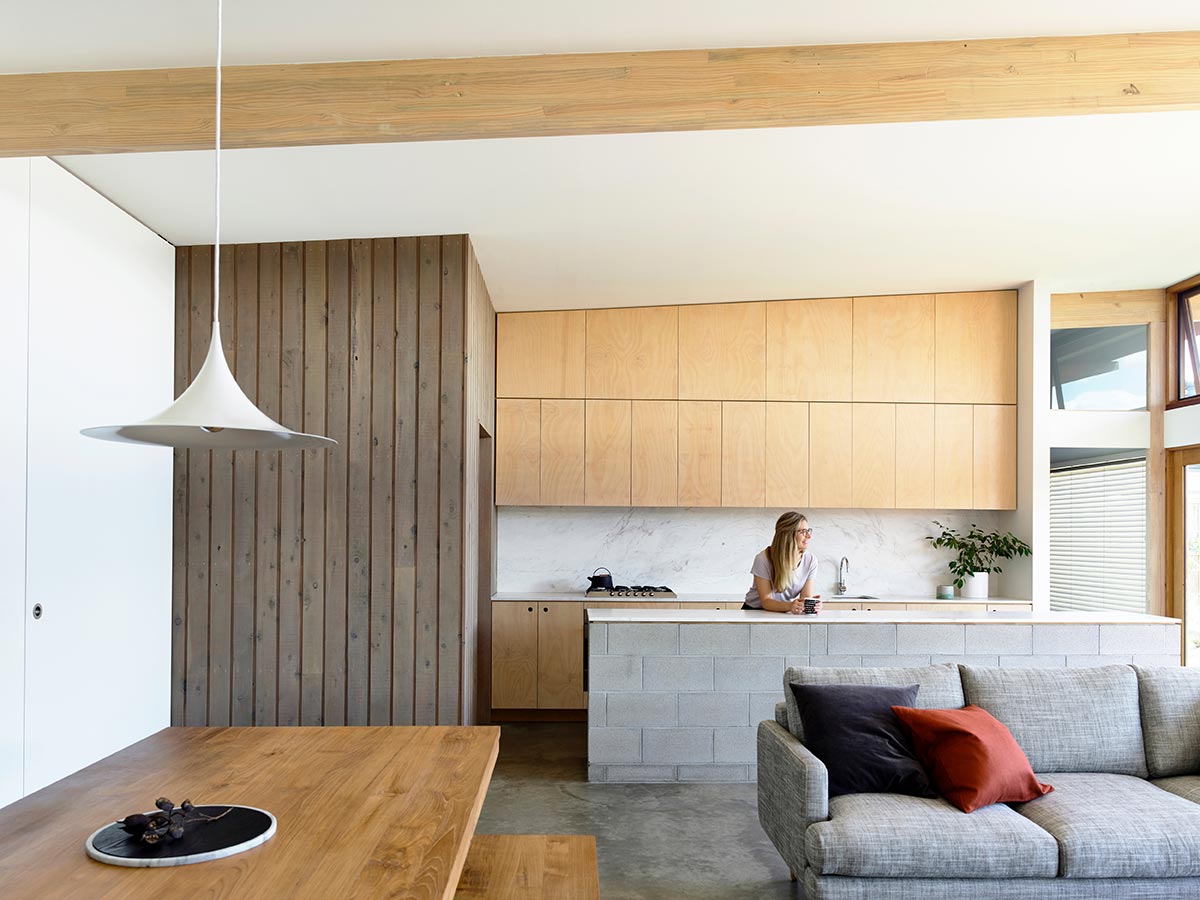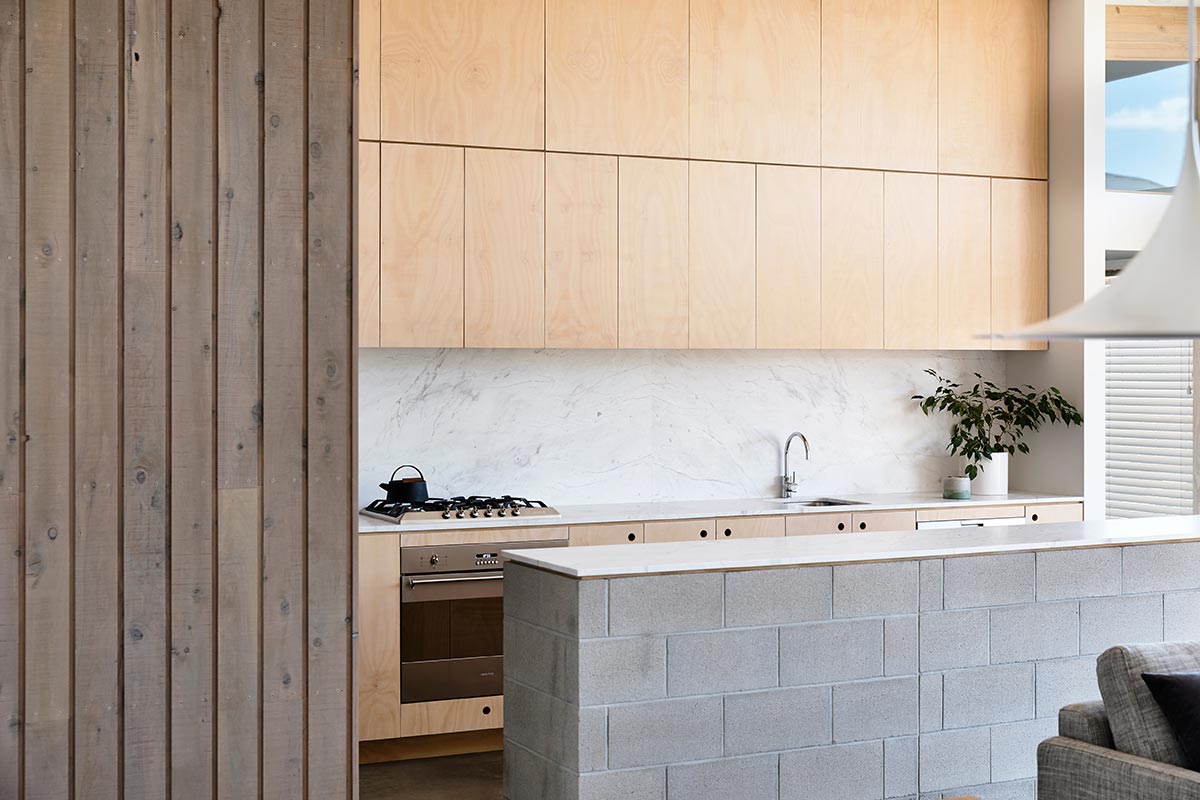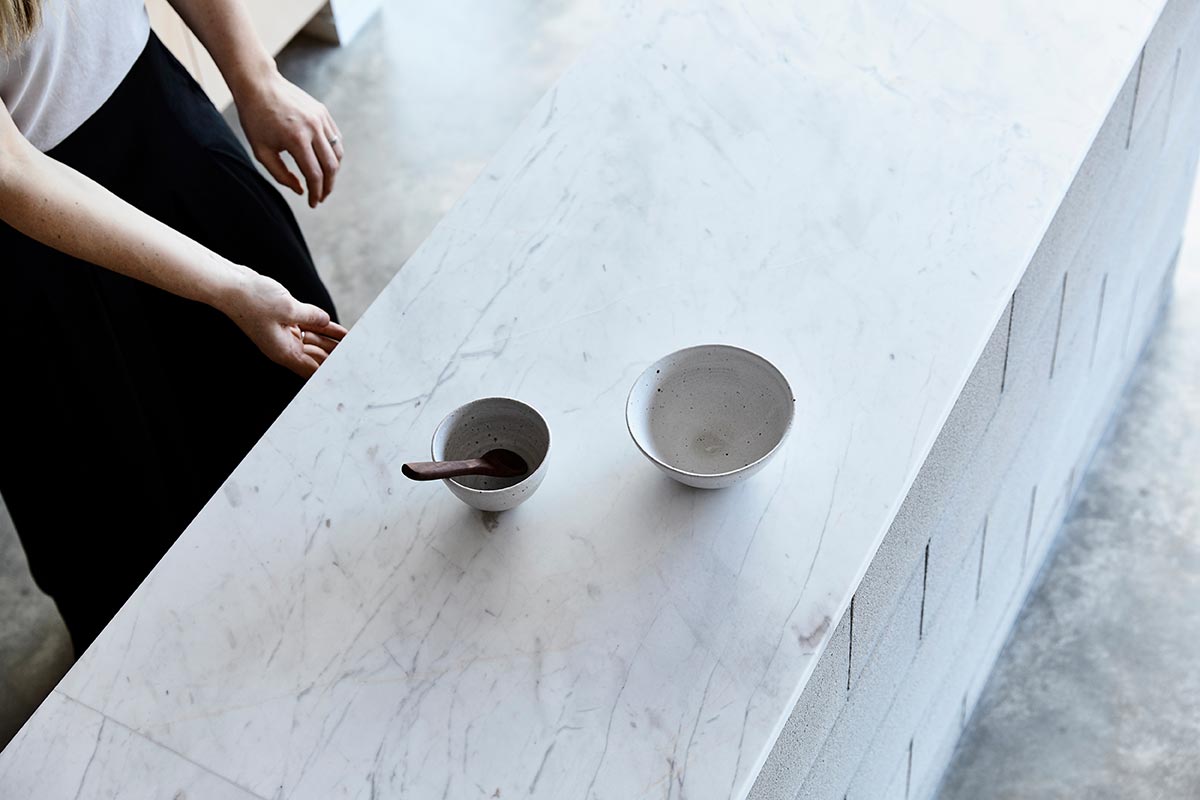 "Externally the robust blockwork on the east and west reflect the internal profile and are extruded past the north and south face of the building, providing depth to these facades. Offset against the heavy blade walls, the roof canopy is simple and refined as it tapers to a point and allows the folded steel gutter to cut a sharp silhouette against the undulating roof forms of the adjoining buildings. The timber beams set the discipline of the structural grid, and gently extend to a taper at both ends to externally express themselves and provide continuity and clarity to the simple overall pitch of the project." – Eldridge Anderson Architects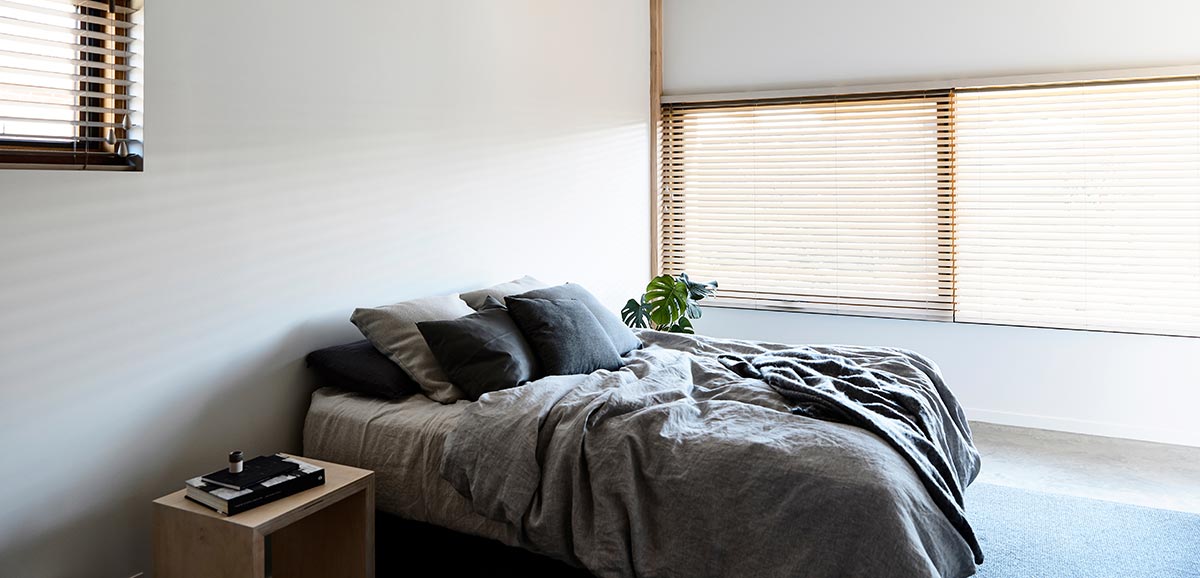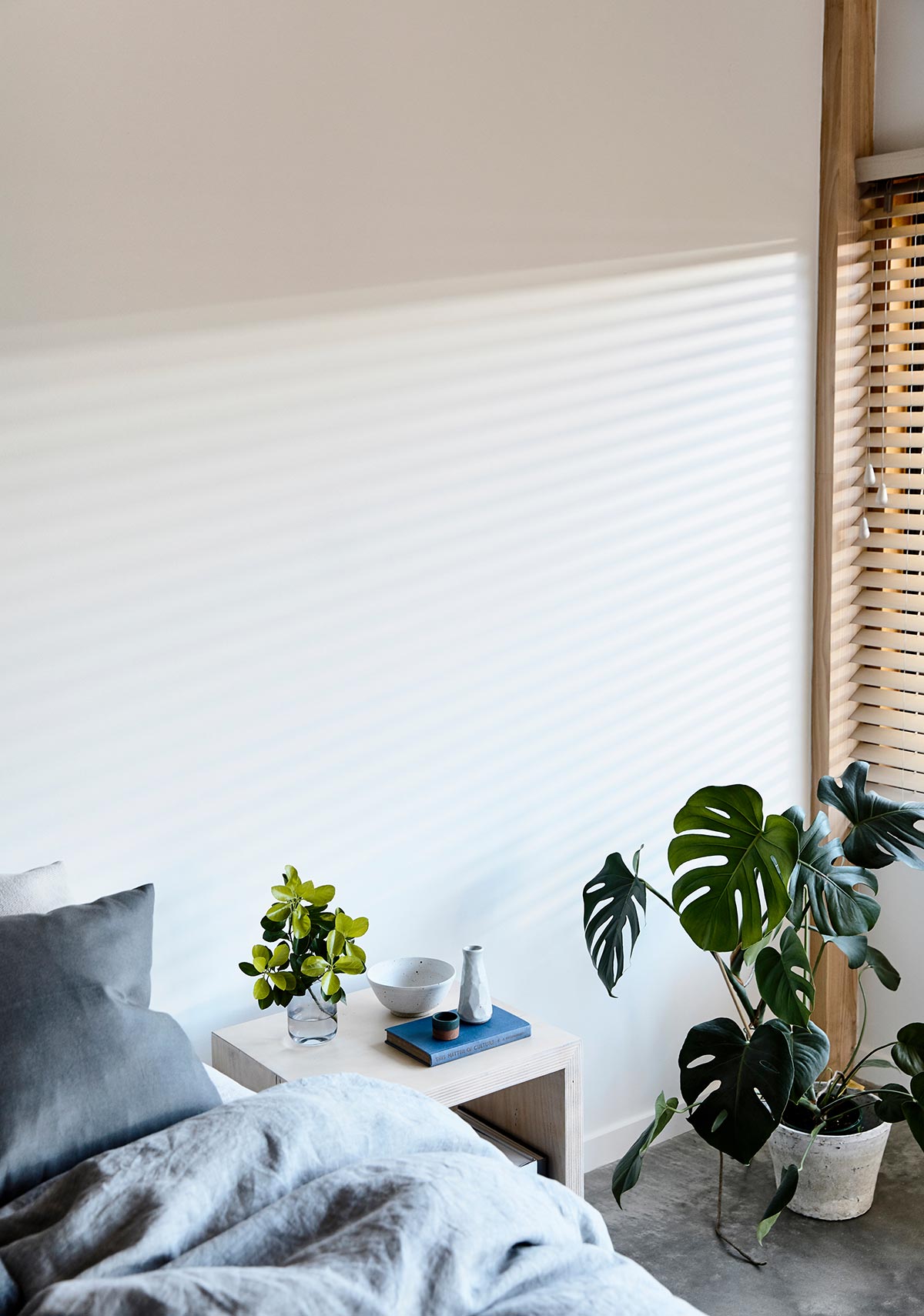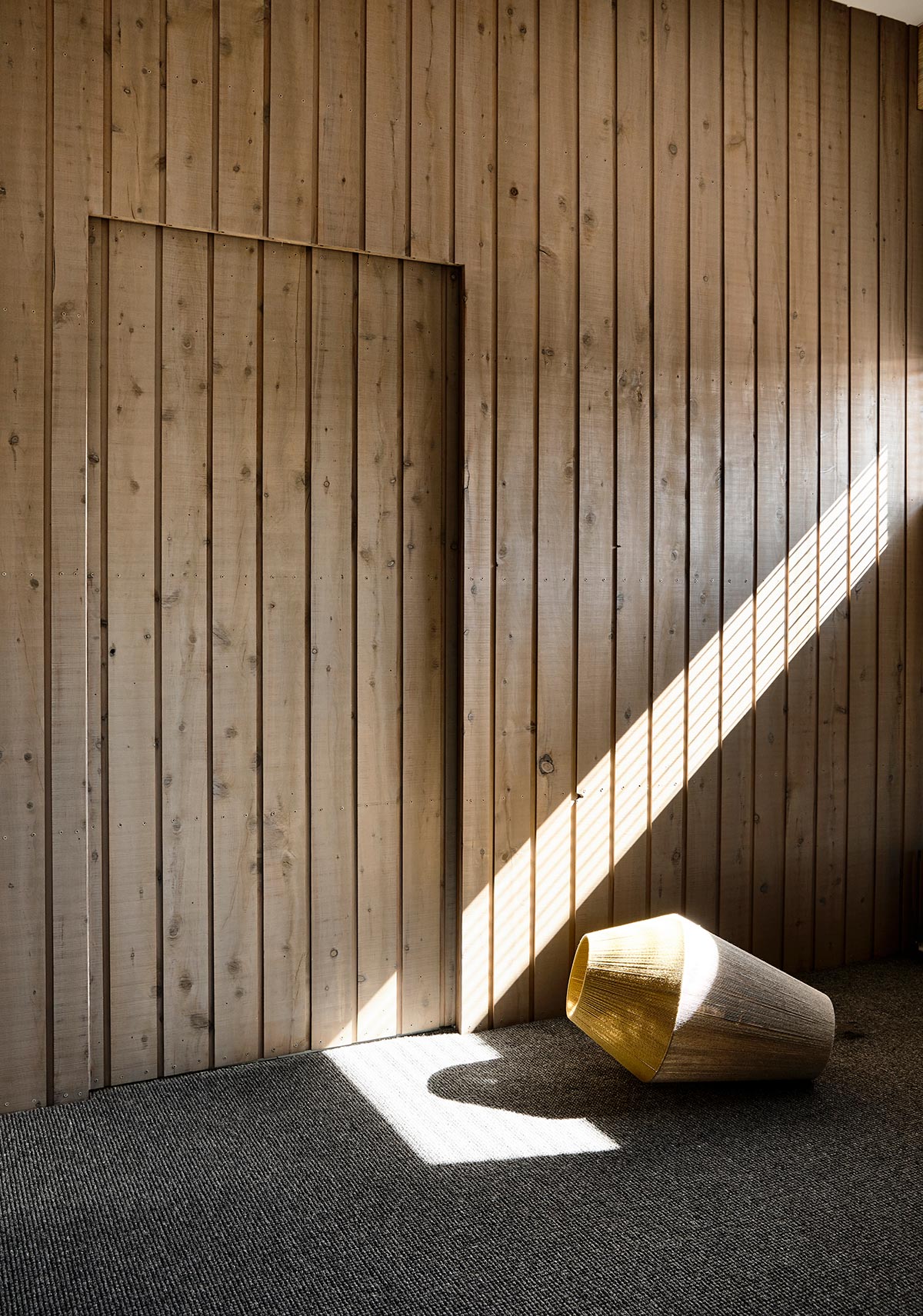 Despite some constraints, Eldridge Anderson Architects has managed to create a cocoon for living, one that offers a series of cool-in-summer, warm-in-winter spaces for the client's family to enjoy. The Ballarat House seeks to compose itself through the conscious restraint of a few key gestures alongside refined handling of an otherwise robust palette. It seeks to contribute an optimistic and disciplined possibility for the suburban estate.
House Project: Ballarat House
Architect: Eldridge Anderson Architects
Location: Ballarat, Australia
Type: New Build
Photographer: Derek Swalwell