YOS Studio is an Australian-based design practice run by Geri Sloyan. Working closely with local makers and manufacturers, she produces pieces that are of the highest quality and strive to create beautiful, pared-back, minimalist items that can stand the test of time and are true to the materials. Geri talks about her studio, her favourite design so far, and what keeps her moving. Say hello to Geri!
I'm originally from Ireland but have lived in Australia for almost 10 years. I came here on a 3-month holiday in 2009, fell in love with the place and never left! In the past, I have worked on a variety of sustainable design projects, including Egg, a light made from eggshell waste and Páipéar, a variety of vessels made entirely from paper pulp. I have just released a new collection of locally manufactured timber pendants called Torus P1 and Torus P2 which I'm quite excited about! – Geri Sloyan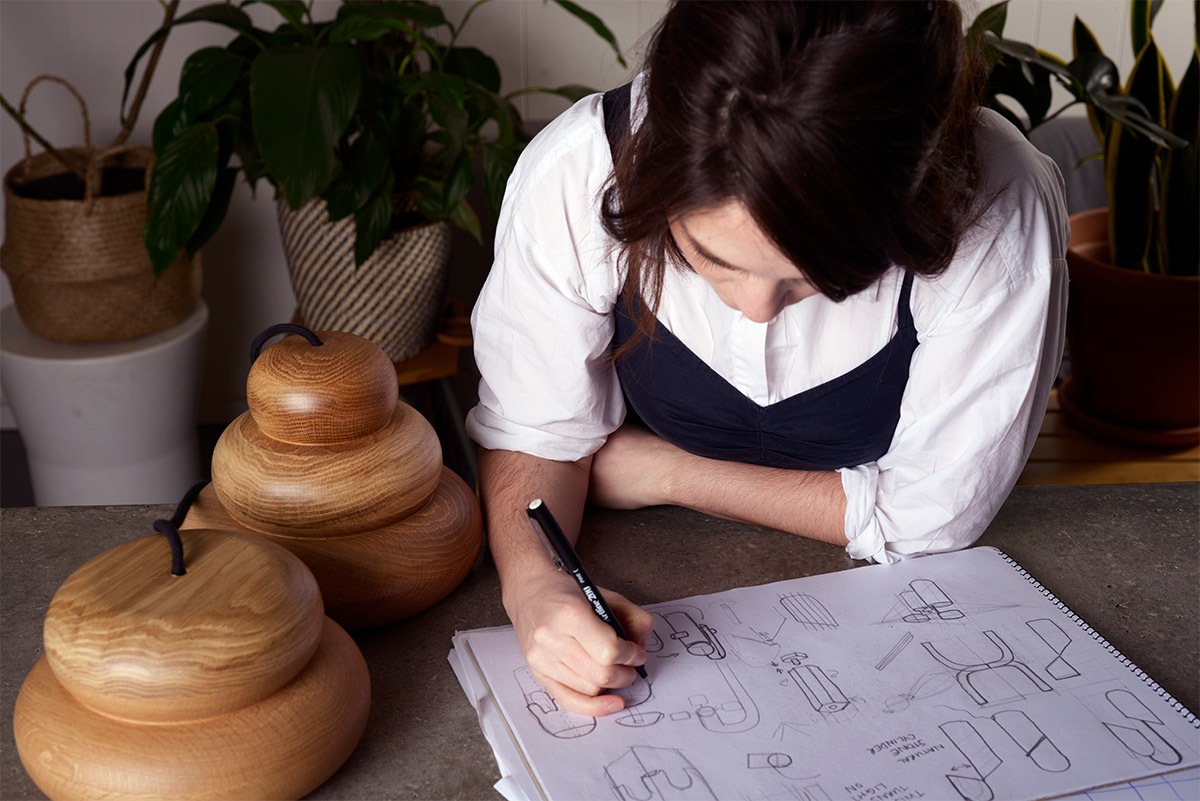 George Takes Twelve
1. Pleasantries first… Tell us about who you are and what you do?
I run a furniture and lighting design practice called, YOS. I am a one-woman show based in Melbourne but work closely with lots of incredible local makers and manufacturers in producing my products. I have exhibited at VIVID, Fringe Furniture and have contributed work to A.G.M by Friends and Associates.
2. When I was growing up I wanted to be….
I wanted to be an art teacher. I'm pretty sure that was just for the generous holidays though! My mam and my two sisters are teachers so I can now appreciate that those breaks are well deserved and the reality is, I could never handle a classroom of 30 unruly students.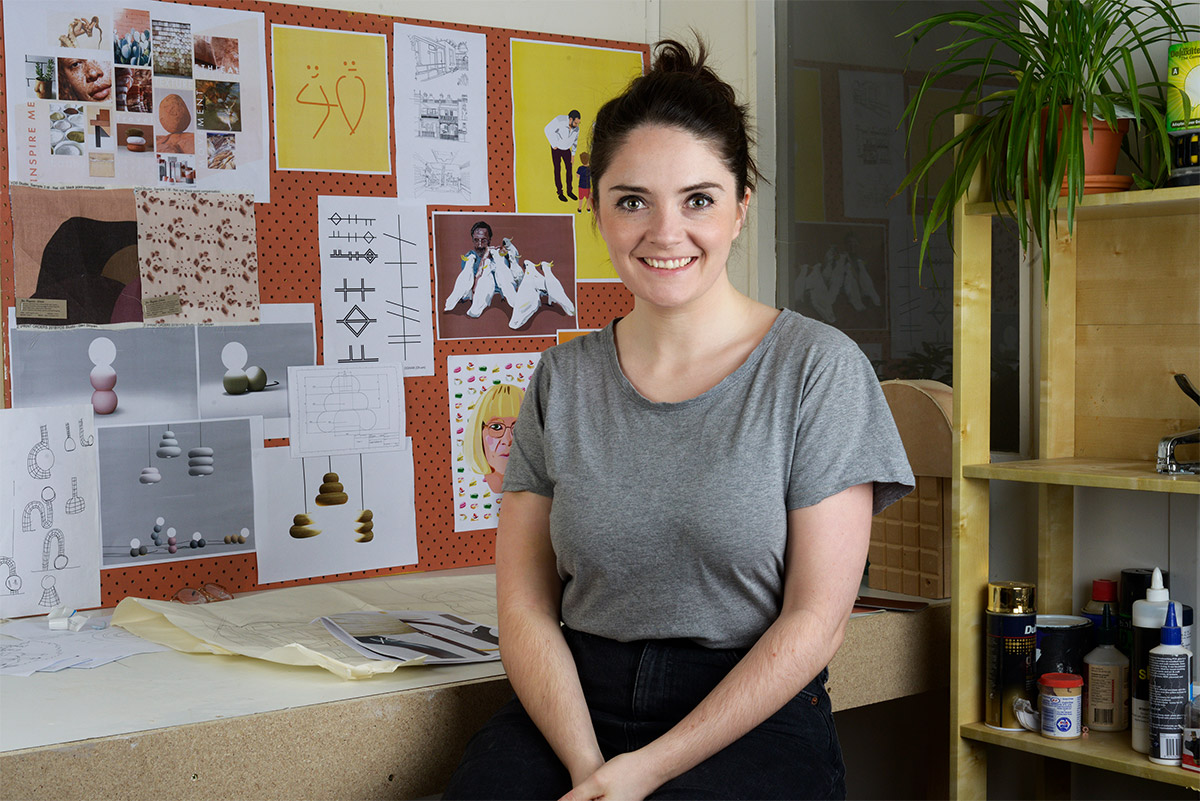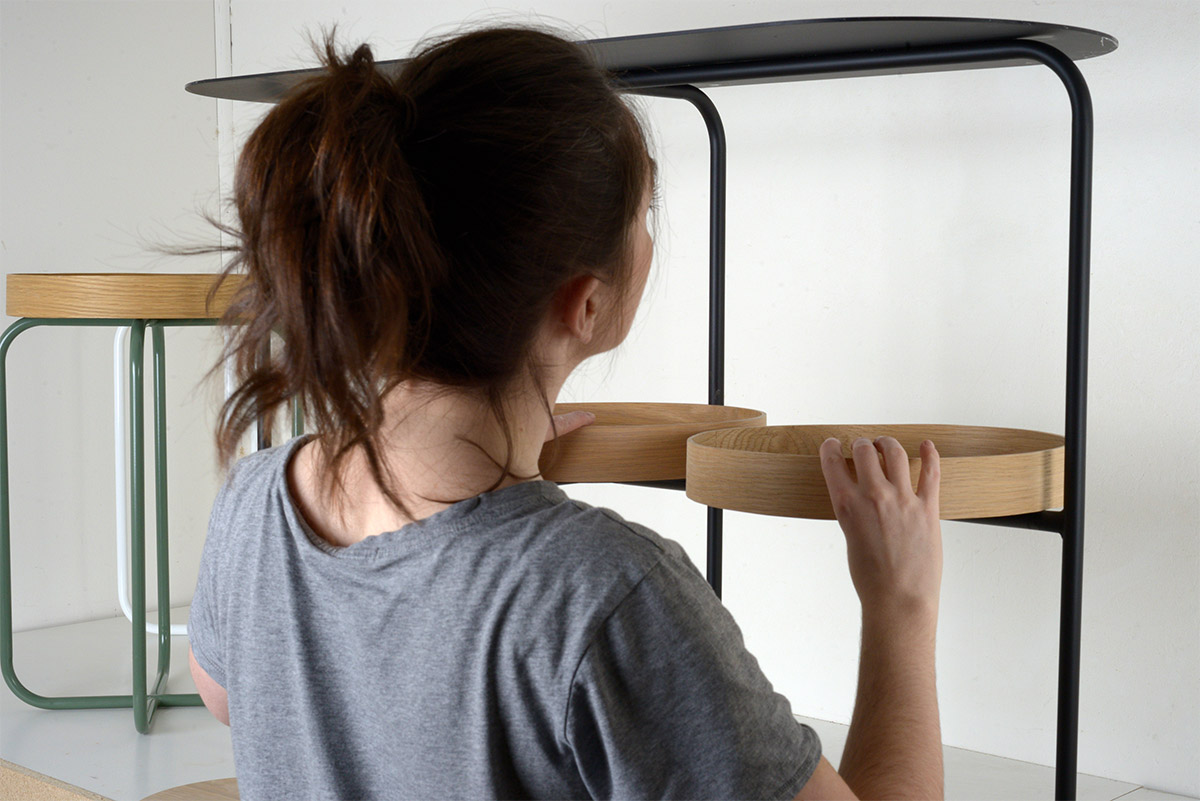 3. What is the best piece of advice you've ever received?
My dad, like the wise sage that he is, always had two pieces of advice for my sisters and me before school exams "Girls, just read the question and know the answer" and "Just don't go ballistic". Erm, thanks Dad.
4. What is your favourite way to get the creative juices flowing?
Travel, music, art, theatre. Ideas tend to come to me sporadically so I use a drawing app on my phone to draw out sketches and write down ideas as they come to me.
5. What does your average work day look like?
I have just finished working with the National Gallery of Victoria to concentrate on my own work so my workday is anything but ordinary at the minute. It can range from a day of sitting at my desk emailing, invoicing or editing product photos to sketching and prototyping in my studio. I am all roles, rolled into one, so it really is varied which is really exciting!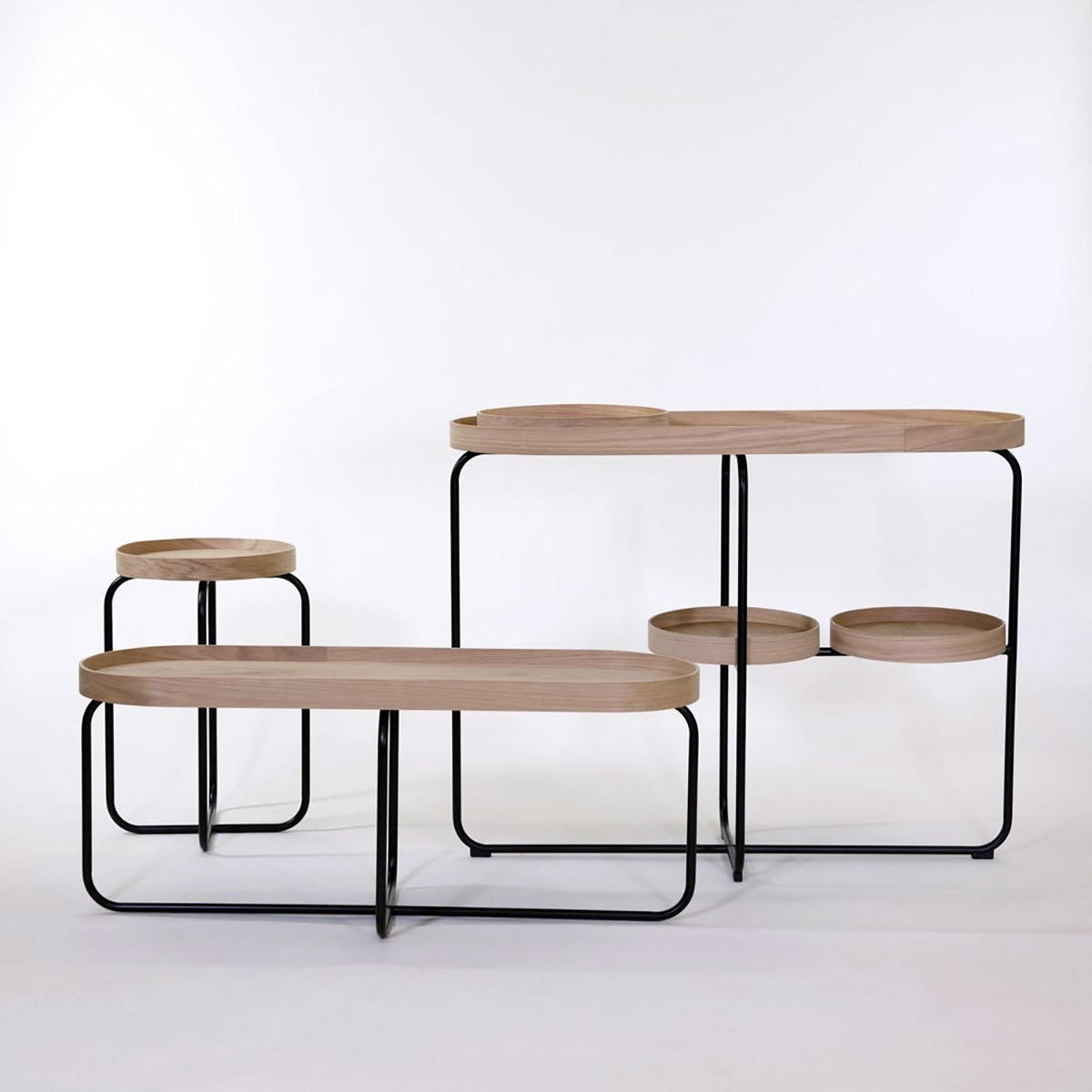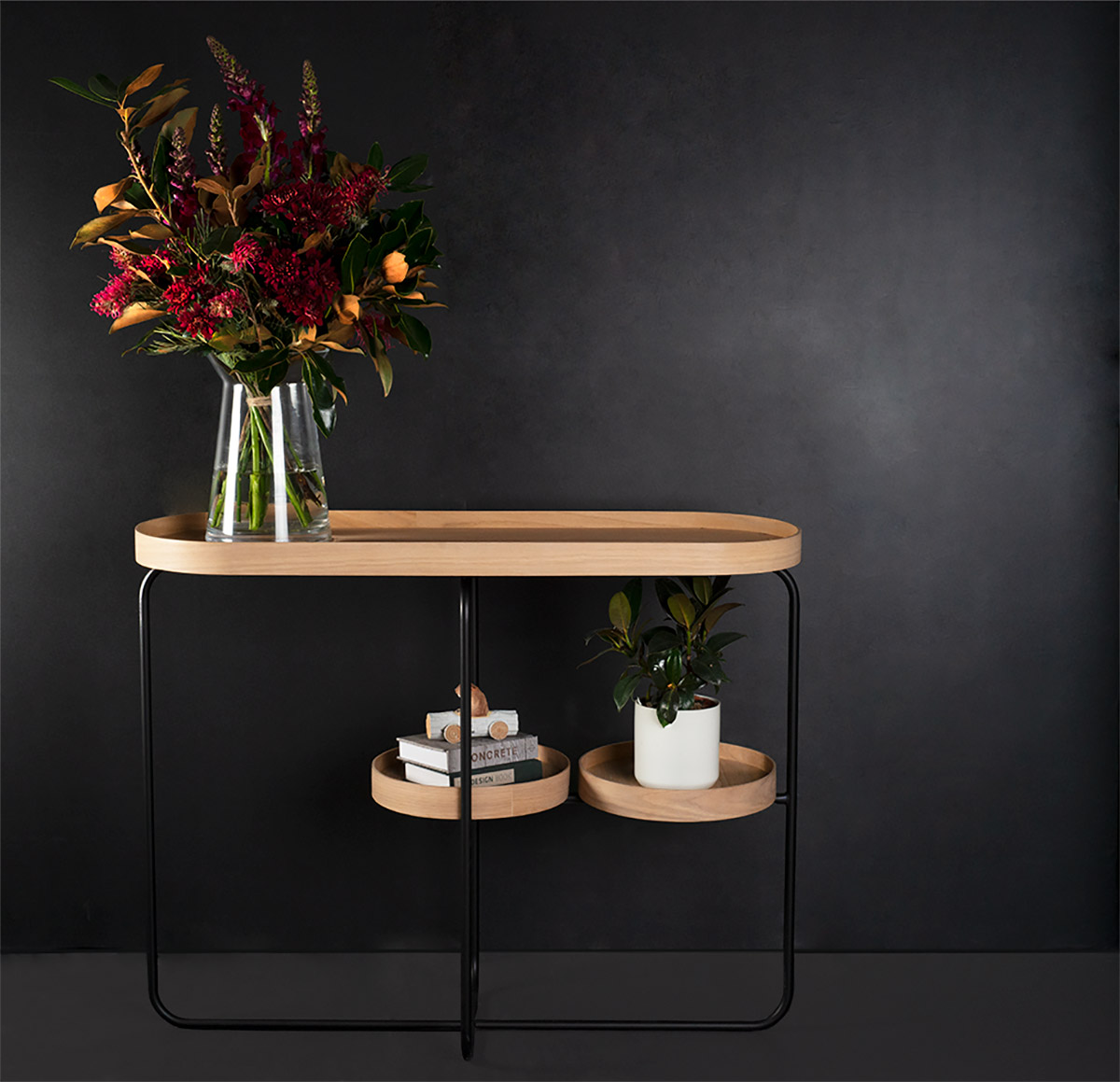 6. If you could invite any five celebrities to dinner, who's dining?
This was very difficult to narrow down!
Sharon Horgan (Writer and Actress )
Deborah Francis-White (The Guilty Feminist)
Es Devlin (Set Designer)
Tina Fey (Writer and Actress)
David Attenborough (Natural Historian)
7. What was the last rule you broke?
Maybe not really a rule, but I definitely wasn't listening to my instructor when I went skiing for the first time in Mount Buller a couple of weeks ago and as a result I suffered a mild concussion. After a two-hour beginner lesson, I decided that I was Eddie the Eagle and hurled myself down a mountain without really knowing how to stop! I was all chips and no pizza (apparently).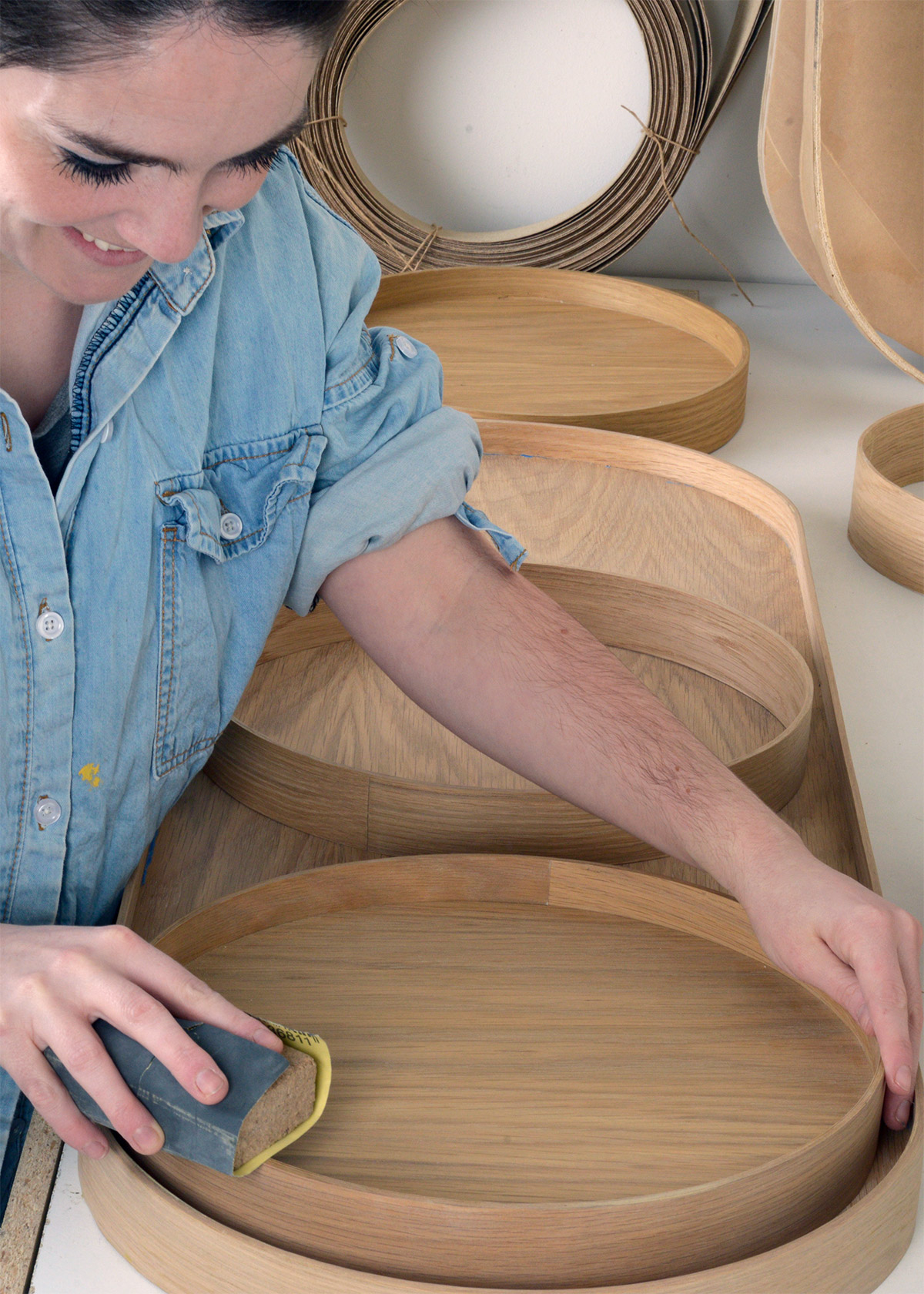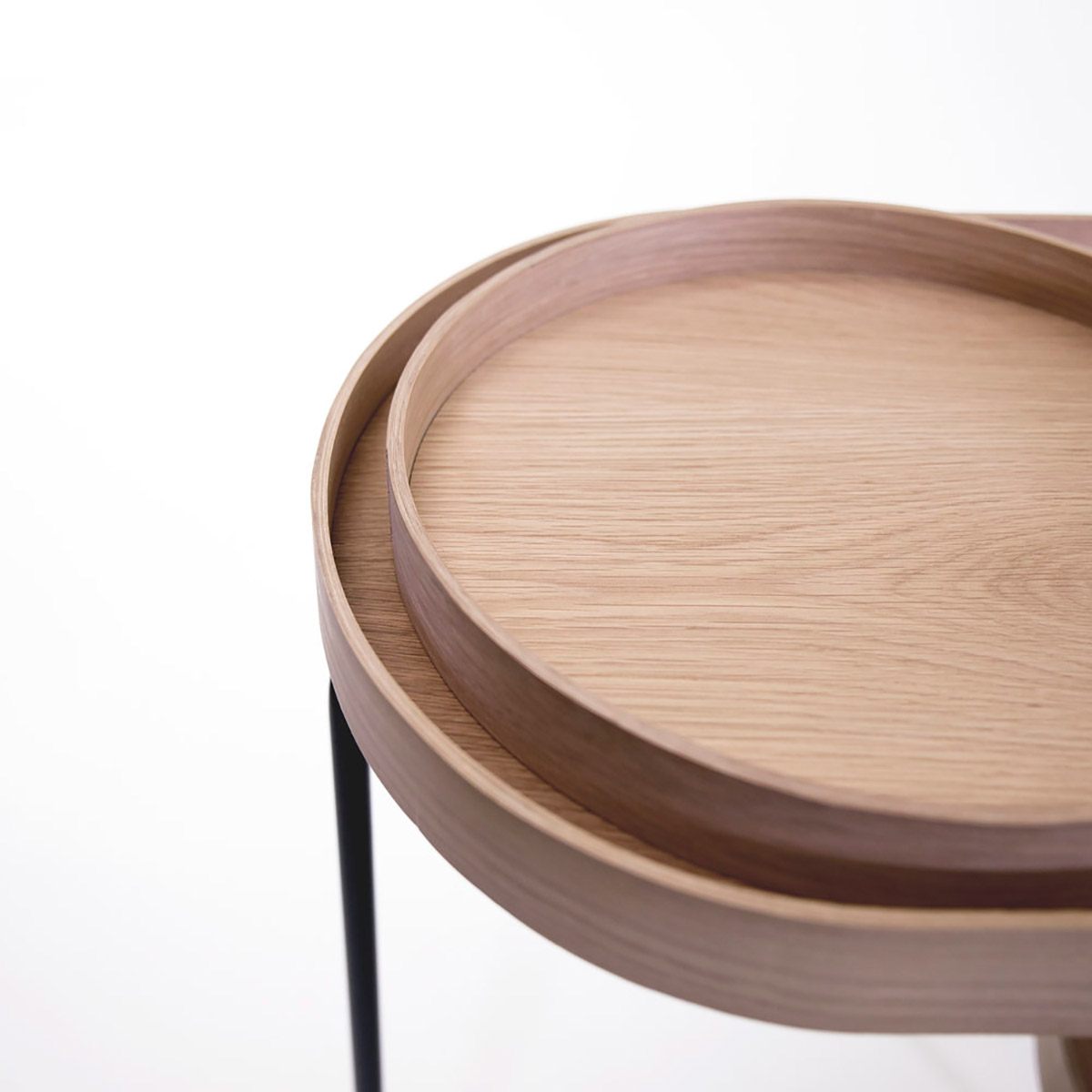 8. What's one thing people may not know about you?
YOS stands for "Your One's Studio". ""Your one"" is an Irish slang term referring to a woman that you may, or may not, know. It translates into English as 'she' or 'her', or replaces the name of the person mentioned. The male equivalent is ""your man"". I use it all the time and have been confusing many a person with this since moving to Australia ten years ago!
9. What was the last movie you saw and was it any good?
I just went to a double feature at MIFF the other day. I saw 'The Art of Self Defence' starring Jessie Eisenberg and 'The Dead Don't Die' starring Bill Murray, Tilda Swinton and loads of other amazing actors. 'The Art of Self Defence' is an incredibly dark, absurd and satirical comedy about karate and toxic masculinity. It was as grim as it was funny and right down my street, I loved it! 'The Dead Don't Die' is a zombie comedy. It was really silly so obviously I loved it.
10. You've got a week off… where are you headed?
I'm going home to see my lovely family and friends in Ireland. Actually, scrap that. Can they meet me on a beach in Sri Lanka? Slightly better weather…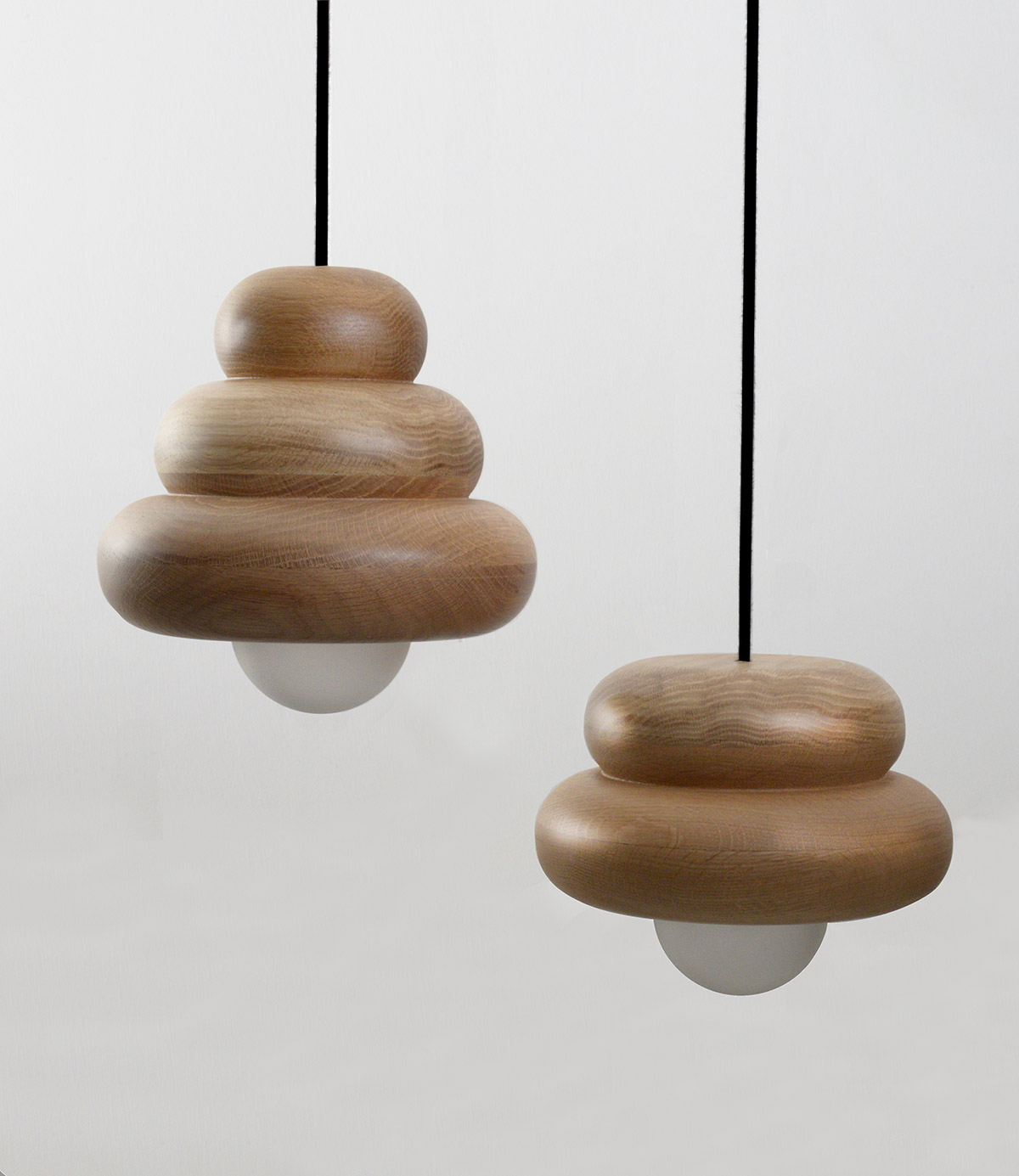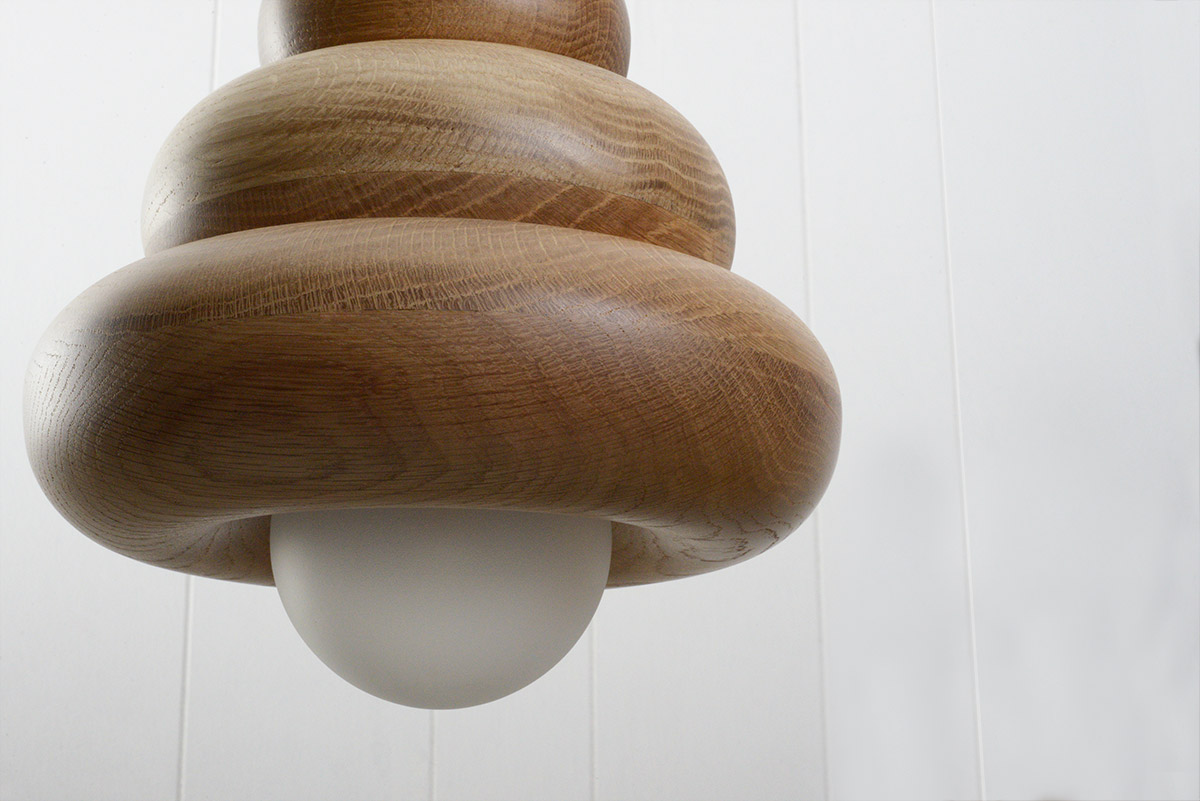 11. What's your favourite project/design so far and why?
I'm proud of my new timber lights, Torus P1 and Torus P2. They're big, robust timber pendants and I feel like they have real character. Oak is such a timeless material, I hope that the end result is honest to that.
12. What's next for you? Any exciting new projects in the pipeline…
I am currently developing a series of lights. I feel like these products reflect a different side of my personality so I'm excited to share a more lighthearted side to my designs.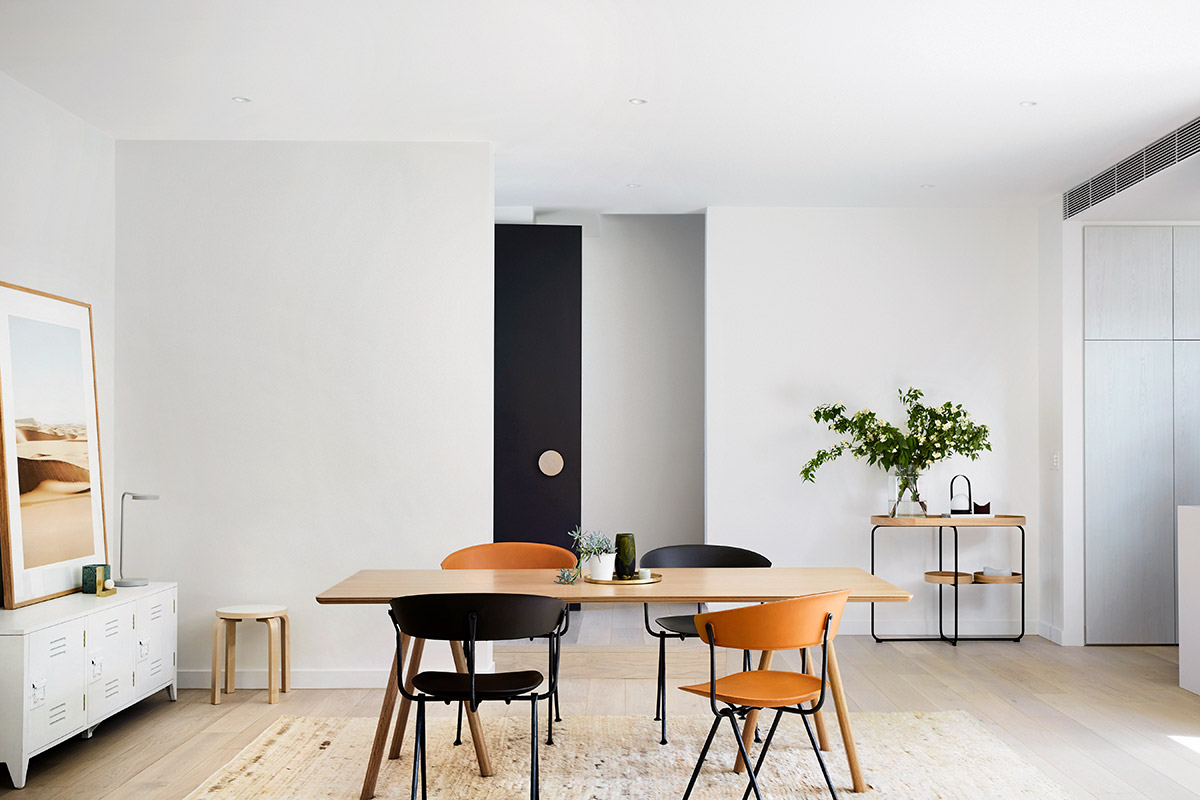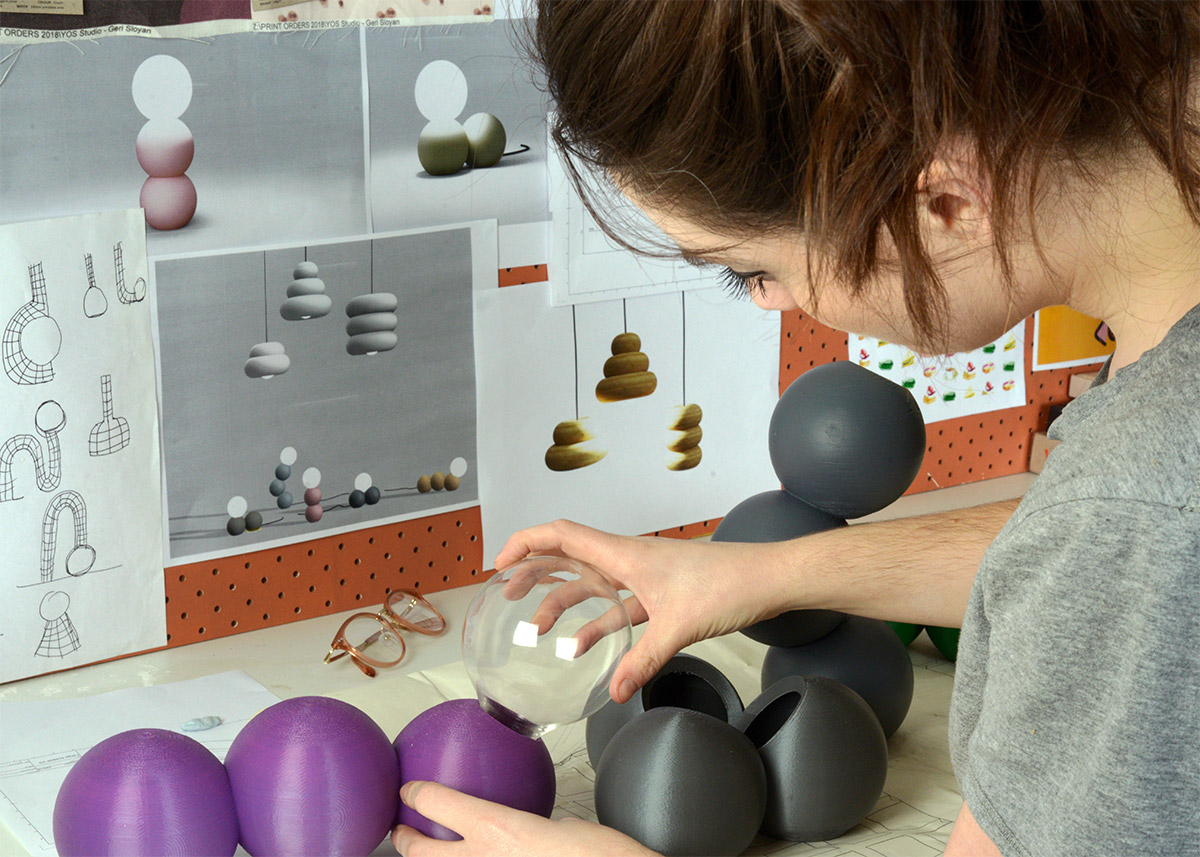 Meet the Maker Radio
'You One's' Playlist
"I will literally never tire of listening to the below songs. I can't listen to any of them without having to sing/roar along, they instantly put me in a good mood! " – Geri
Where to find her
Name: Geri Sloyan
Business Name: YOS Studio
Job Title: Designer
Website: www.yosstudio.com
Instagram: @yos_studio
Photography by Tess Kelly