Situated in country New South Wales in Gundagai, a town best known for its dog on the tuckerbox is now more recently home to Sweeney's Hut, one of the luxury eco-huts from Kimo Estate. These eco huts are designed specifically to enable you to switch off from the modern world and get back to nature. With a classic A-Frame design, premium interiors and a wood fired hot tub, this completely off-grid tiny cabin will take your breath away! Go inside and see for yourself… welcome to Episode 22 of Let Us In: Sweeney's Hut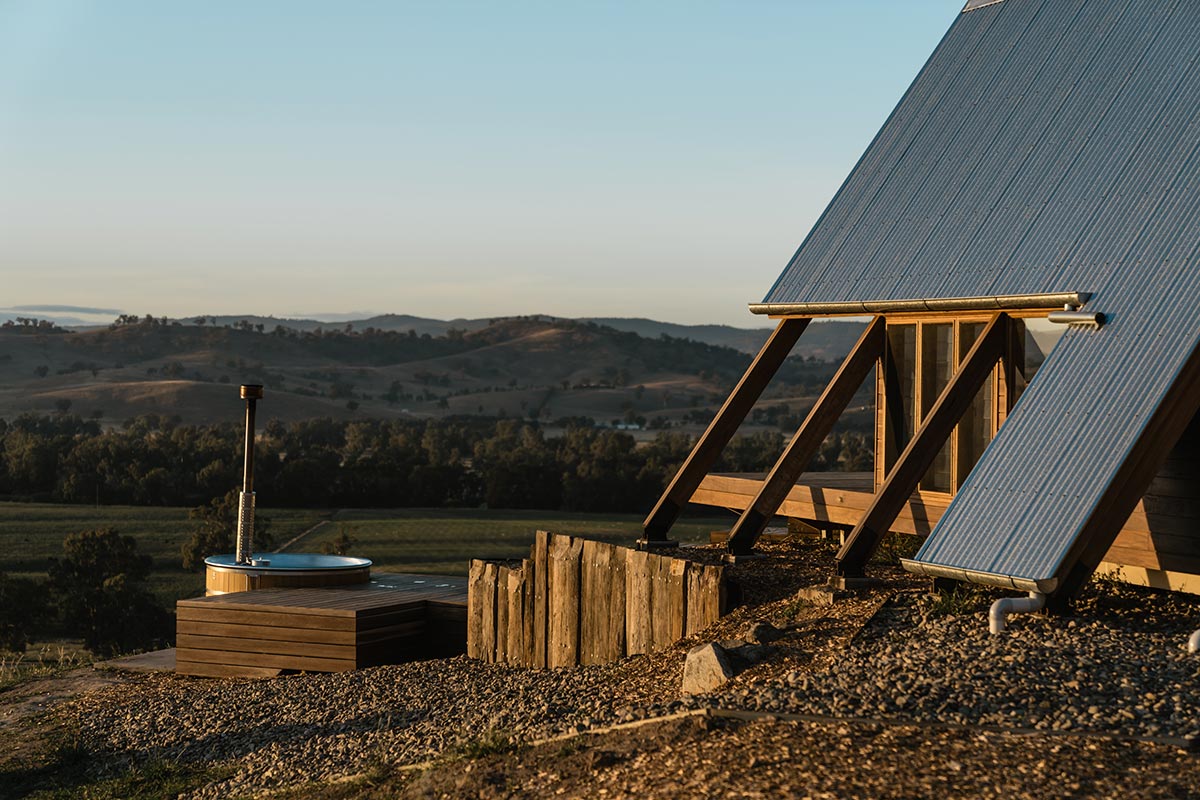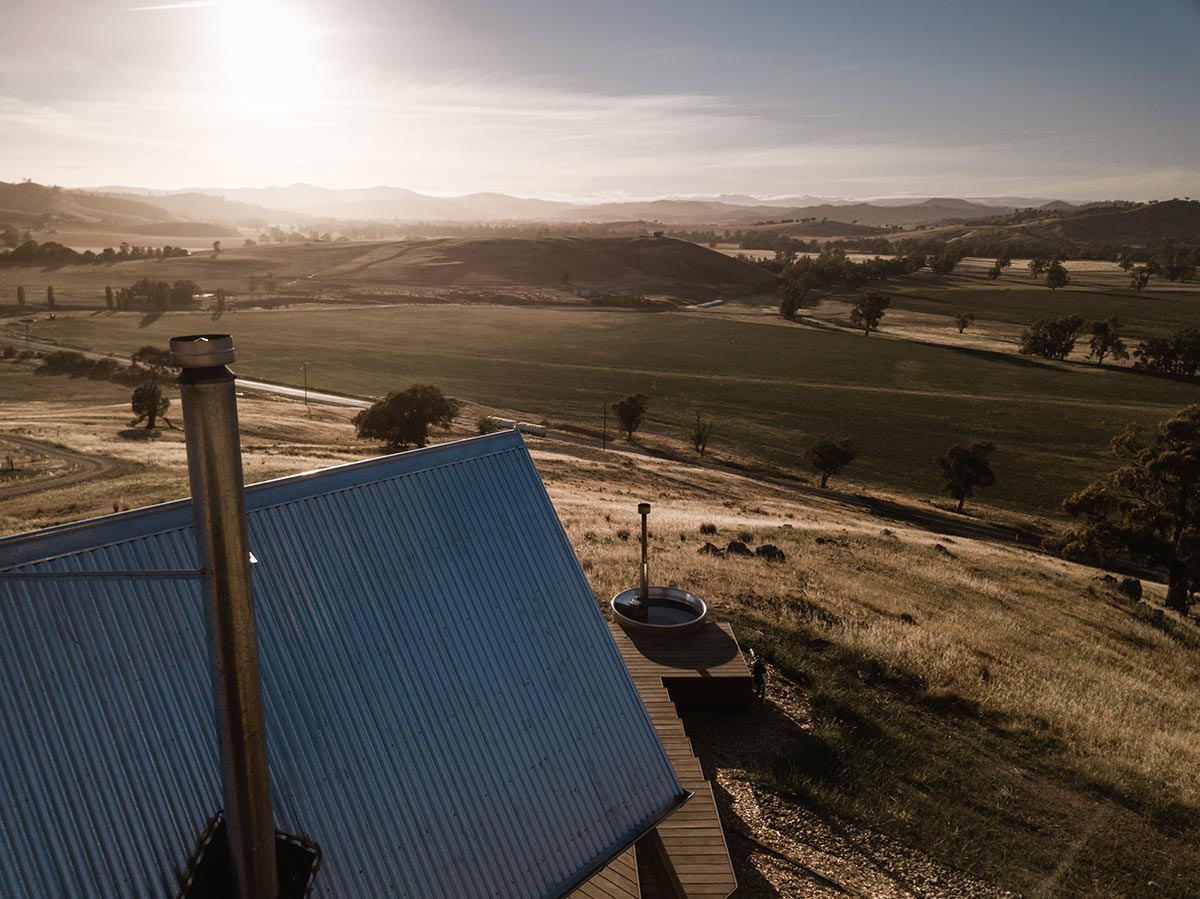 Architecturally designed the Kimo Estate eco-huts are completely off-grid and make use of the sun, wind and rain. Each perch high on hilltops, with private positions overlooking Murrumbidgee River flats and the grand hills that surround. The eco-huts are inspired by the classic 'A' frame tent form, which provides both refuge from, and connects with, the environment. A hardwood structure anchors the building, defining the interior spaces and framing views of the surrounding farmlands. Timber features throughout the hut, with hand crafted details that speak to the character of agricultural buildings found on the property.
Sustainable Australian hardwoods were an obvious choice given the huts 'eco' brief and remote location. Materials needed to be easily sourced and handled on site by a two person owner-builder team.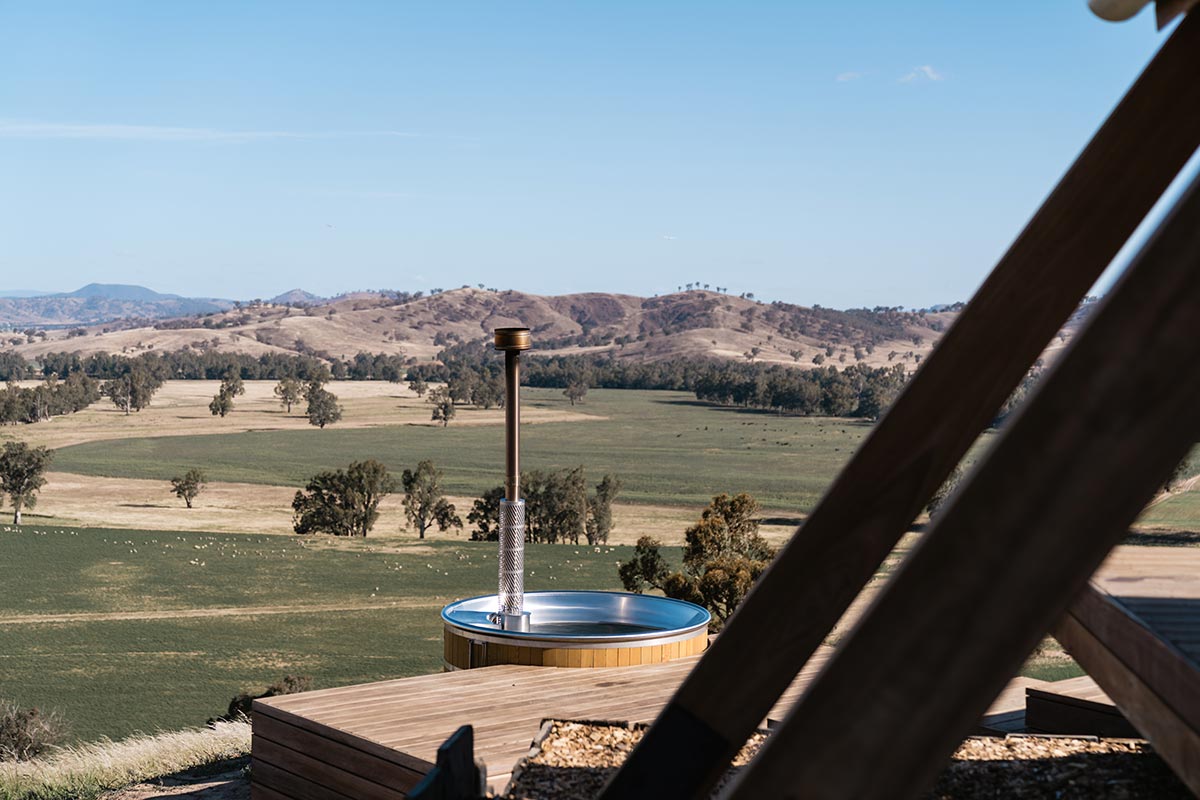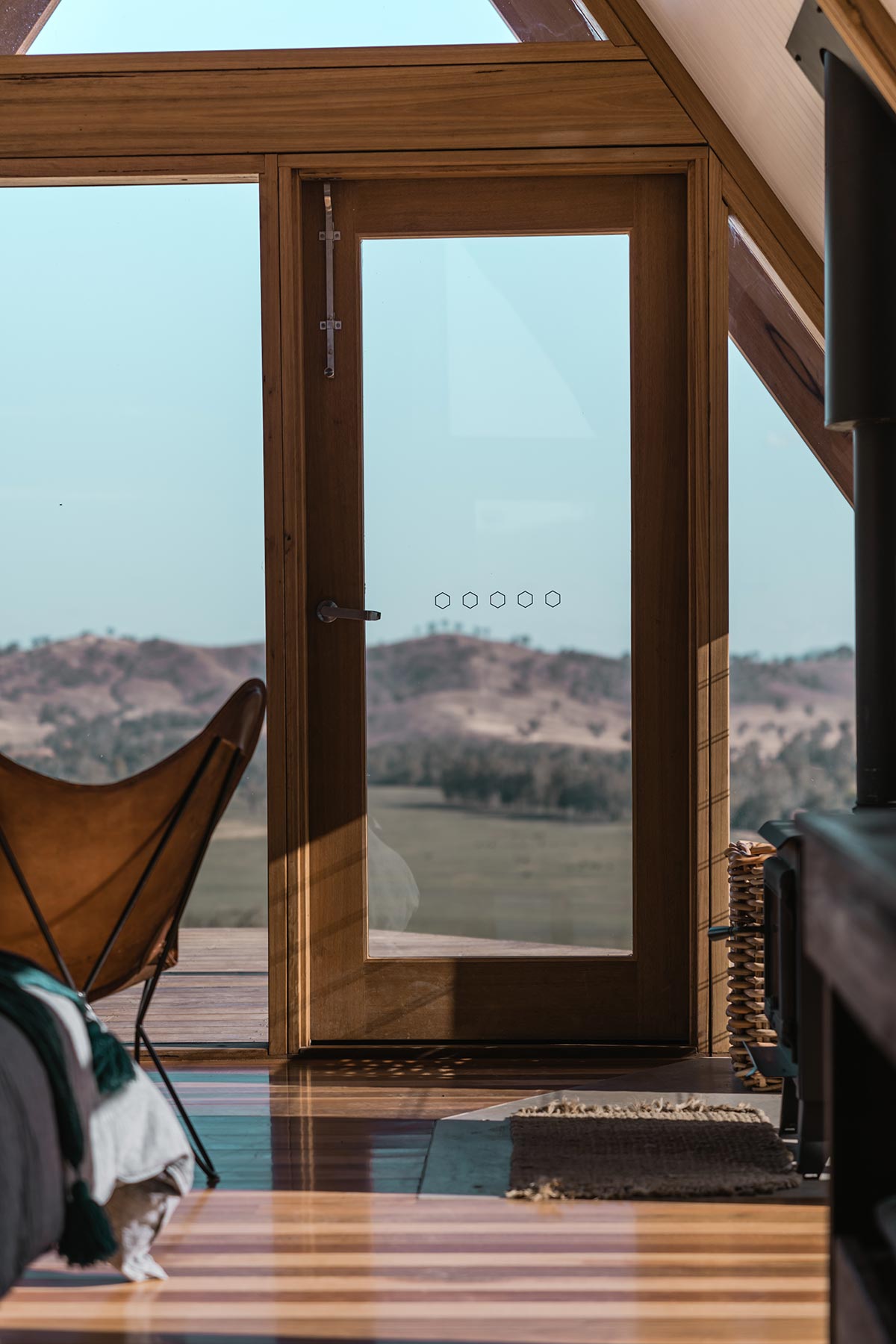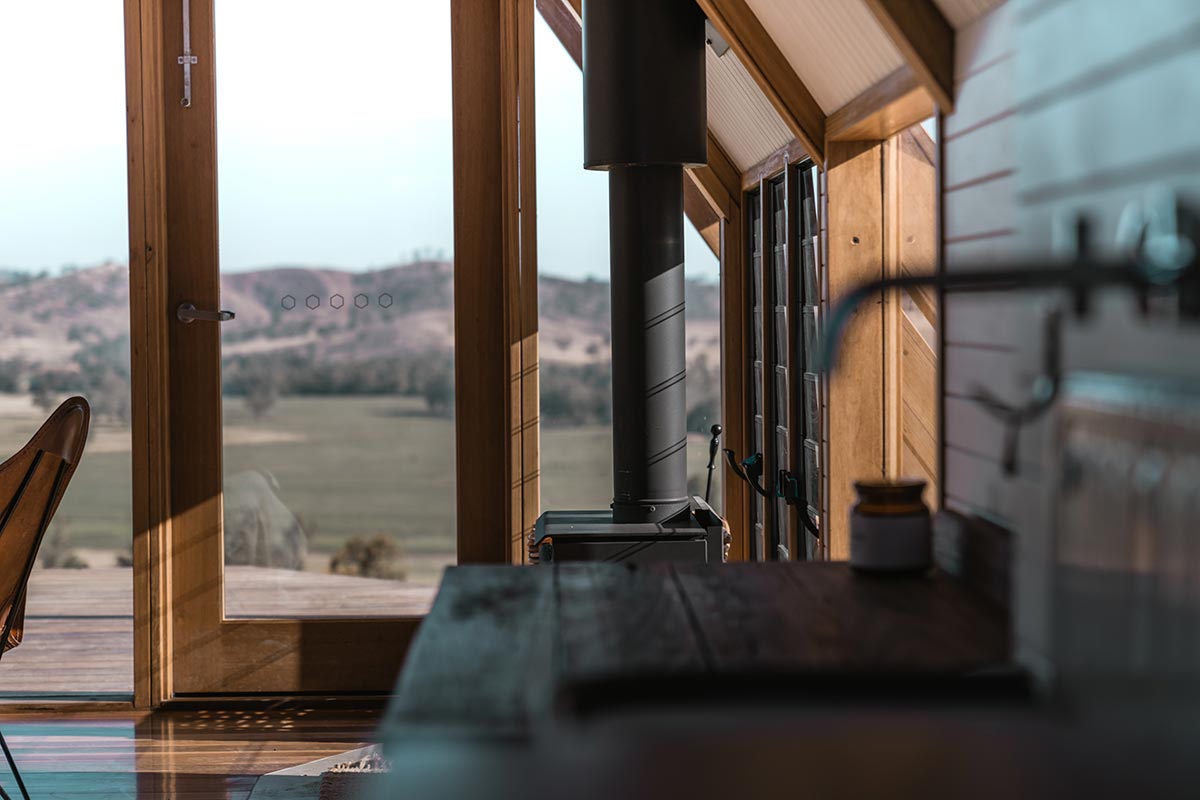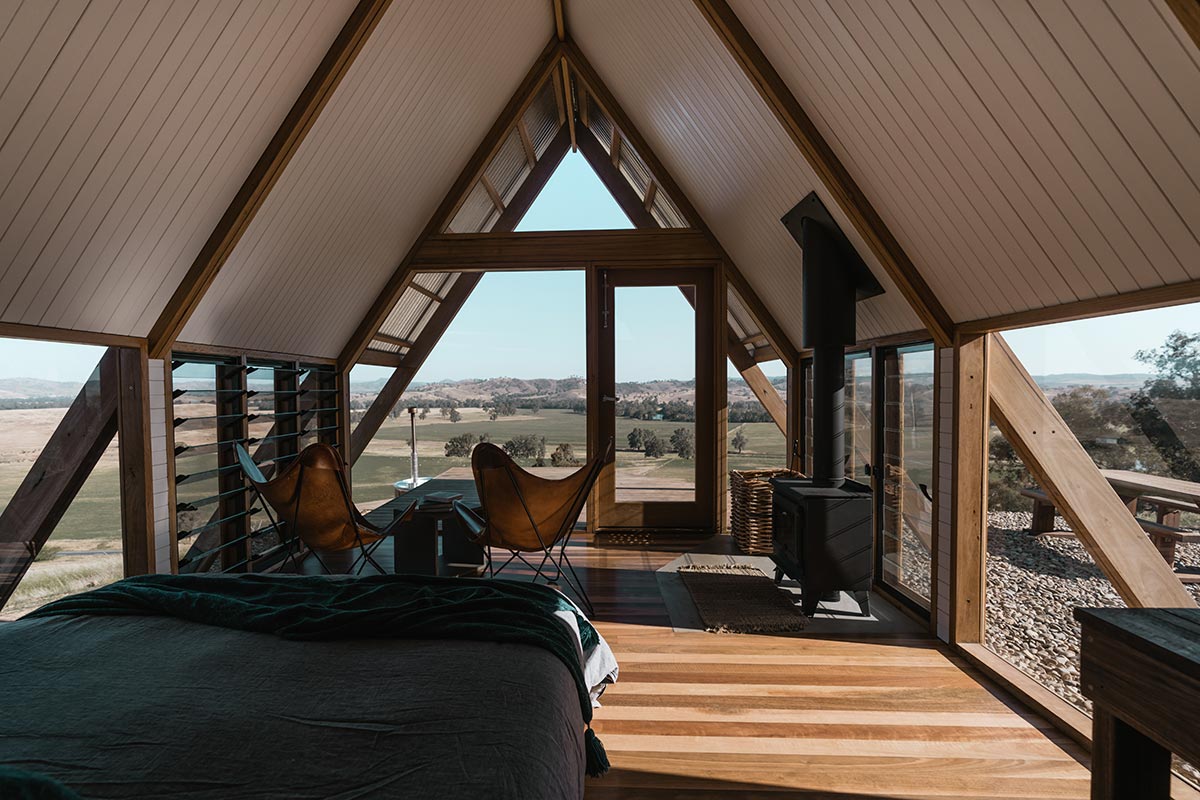 In regards to its interiors there is nothing unnecessary, only what you need to be comfortable. A natural colour palette of timber, white and splashes of linen and leather. Internally there is a fireplace, small living area and bedroom. A modest kitchenette, shower and separate toilet. Well placed windows frame the view and create an exceptional viewing platform from the main room – not to mention the shower. Window louvres either side of the tiny cabin enable clever cross ventilation of airflow, however what makes Sweeney's Hut truly special is the full-size hot tub that is powered by a wood fire to heat the water. So even during the colder Winter months you can still enjoy time outside, soaking in a balmy 38 degrees. The integration of the timber outdoor deck that creates access to the hot tub and outdoor dining table significantly increases the footprint of the tiny cabin, extending the living area beyond that of the a-frame hut.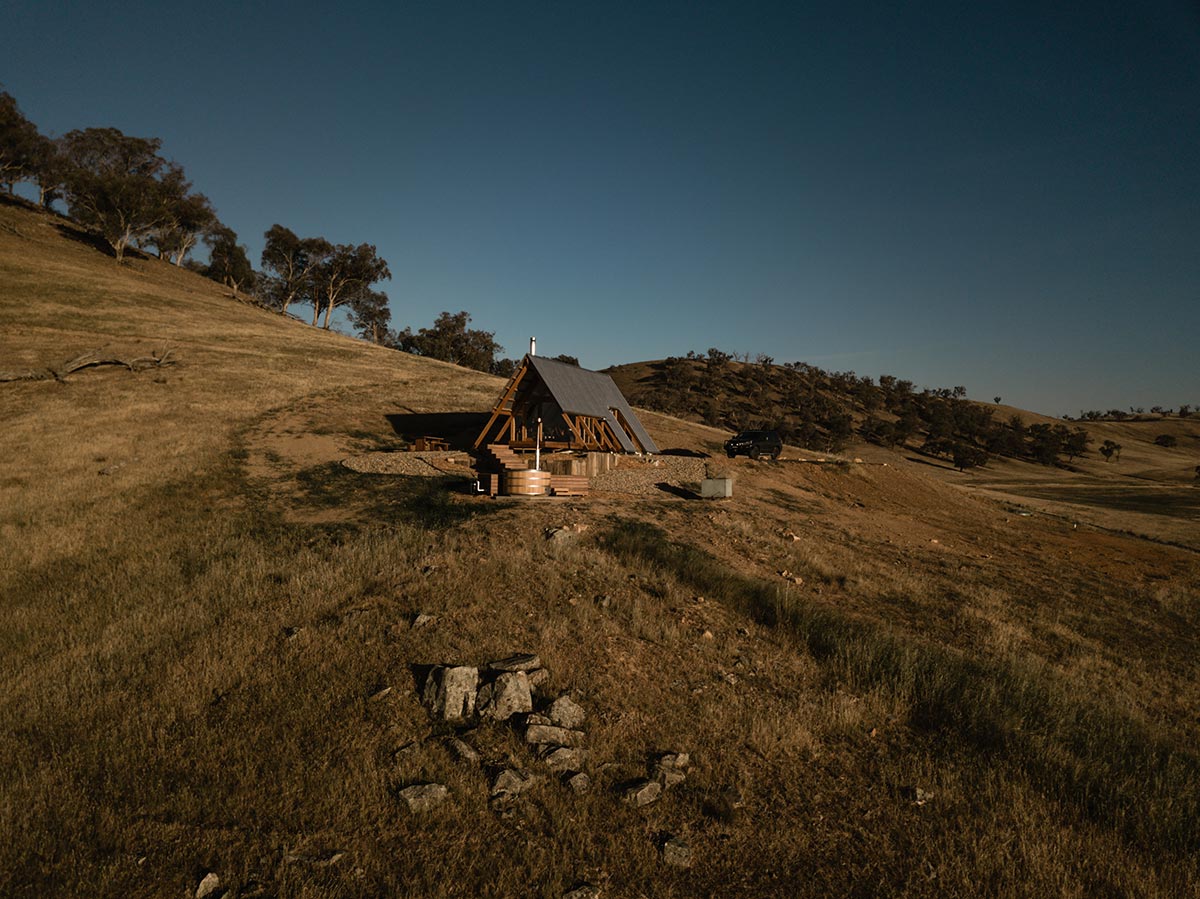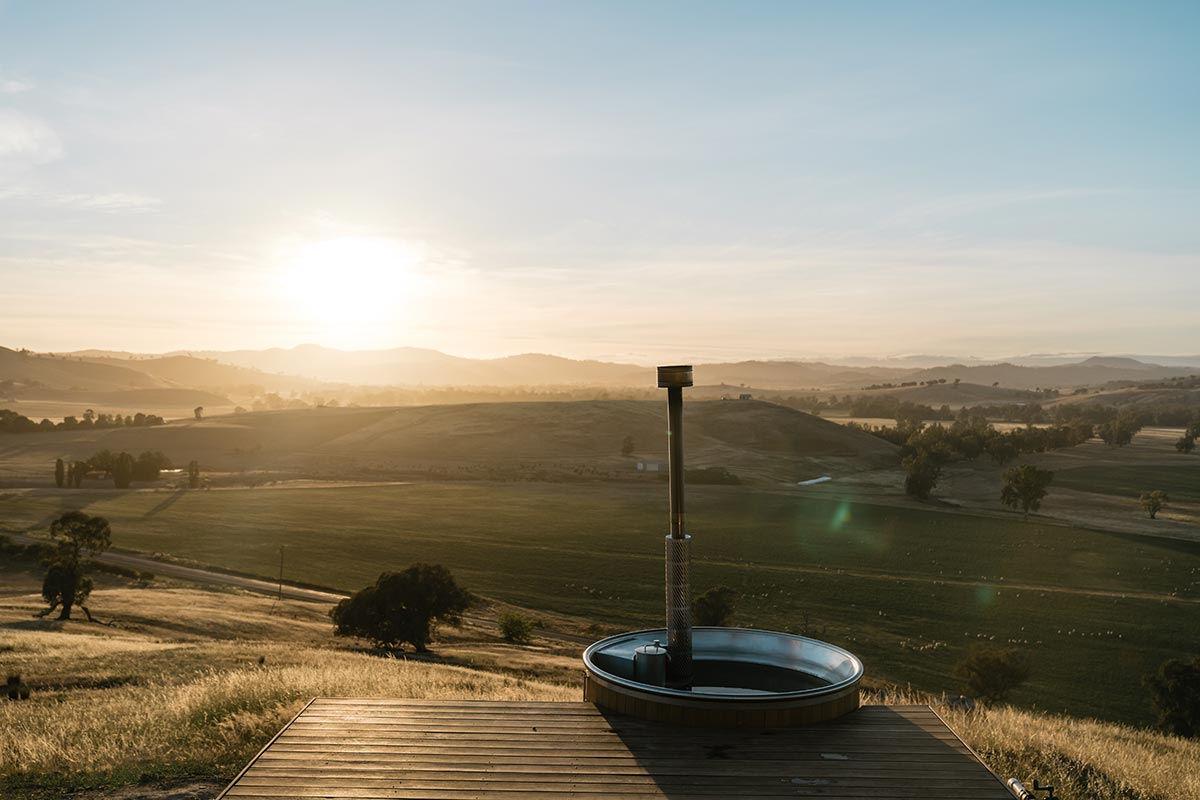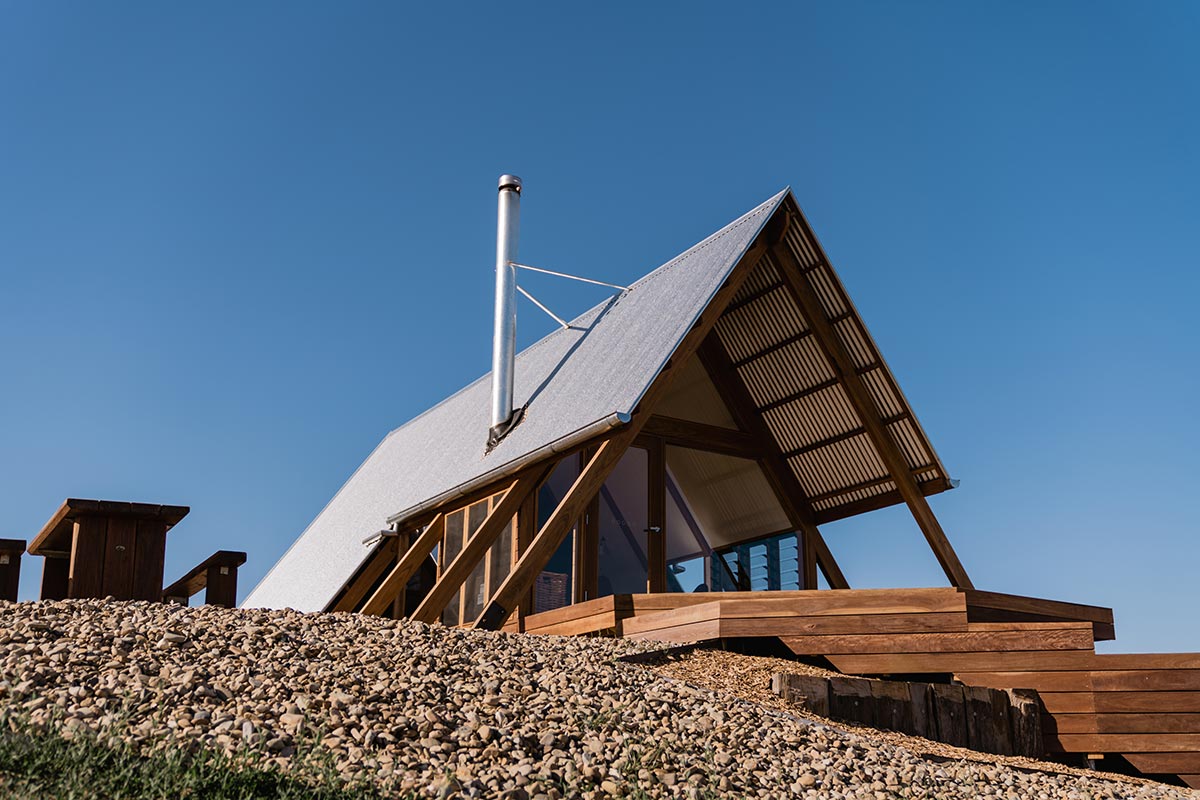 Episode 22: Let Us In
Sweeney's Hut, Kimo Estate
Type: New Build
Off-Grid, Eco-Hut
Location: Gundagai, New South Wales
Architect: Anthony Hunt Design & Luke Stanley Architects
Video Host: Lucy Glade-Wright
Video & Photography: Jonno Rodd