Located in Inner North, Melbourne, the aptly named Feng Shui House is a house transformation and extension that utilises a traditional Chinese philosophy which claims to use energy forces to harmonise individuals with their surrounding environment. Designed by Steffen Welsch Architects, the concept of this home uses a variety of small and considered moves and design decisions based on Feng Shui principles to create a fun and meticulously considered contemporary home.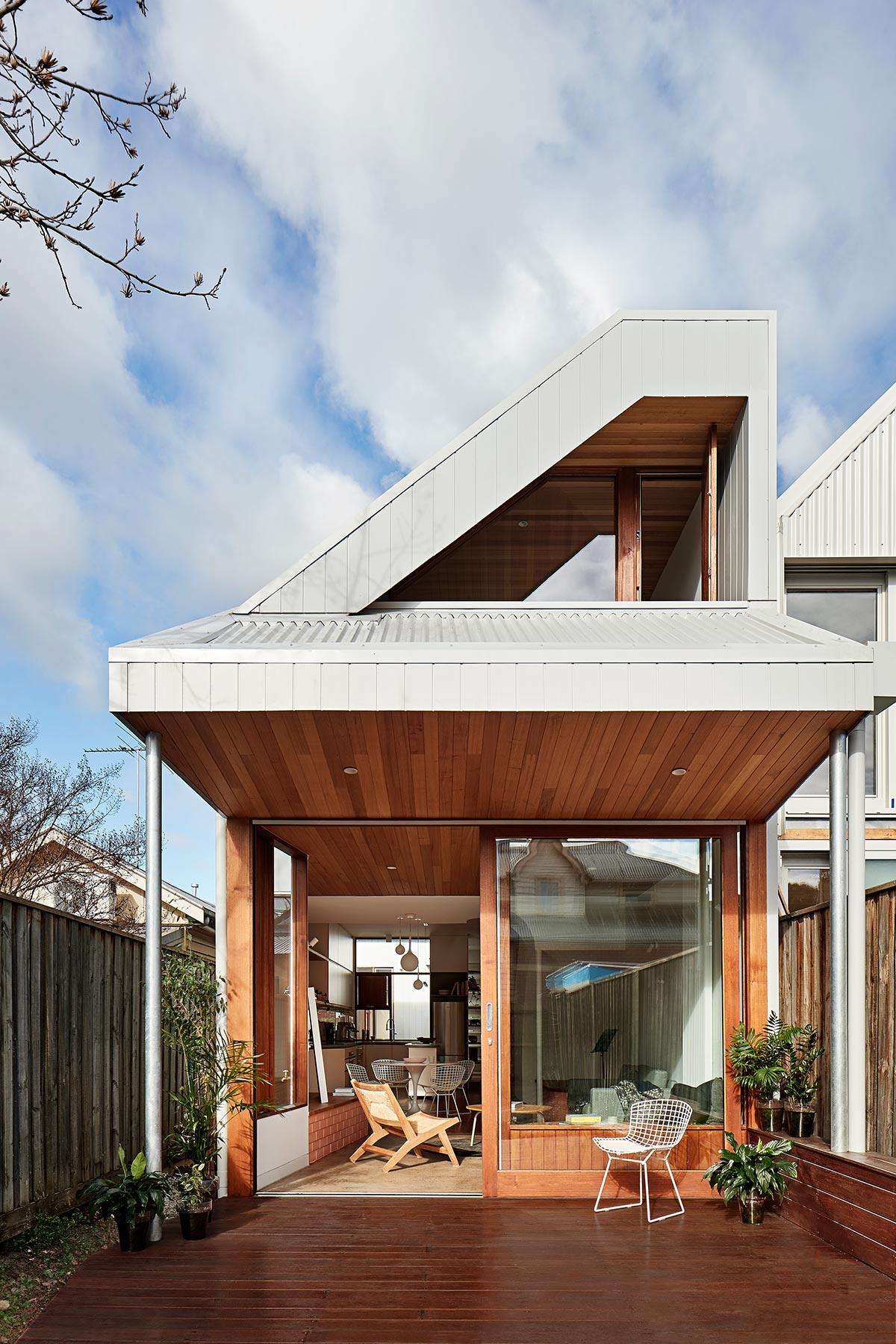 "Feng Shui design applies three core principles: allow energy to flow, balance between natural elements with their own sets of attributes including colour, texture and shape, and place objects that represent your life's journey within a space. To a Westerner only vaguely familiar with some of the specific theories and ideas, there is a surprising correlation between Feng Shui and what we would call "good design": sunlight access, air and ventilation, balance of natural light, equal relationship between inside and out, comfort and privacy, balance of materials, a well organised environment." – Steffen Welsch Architects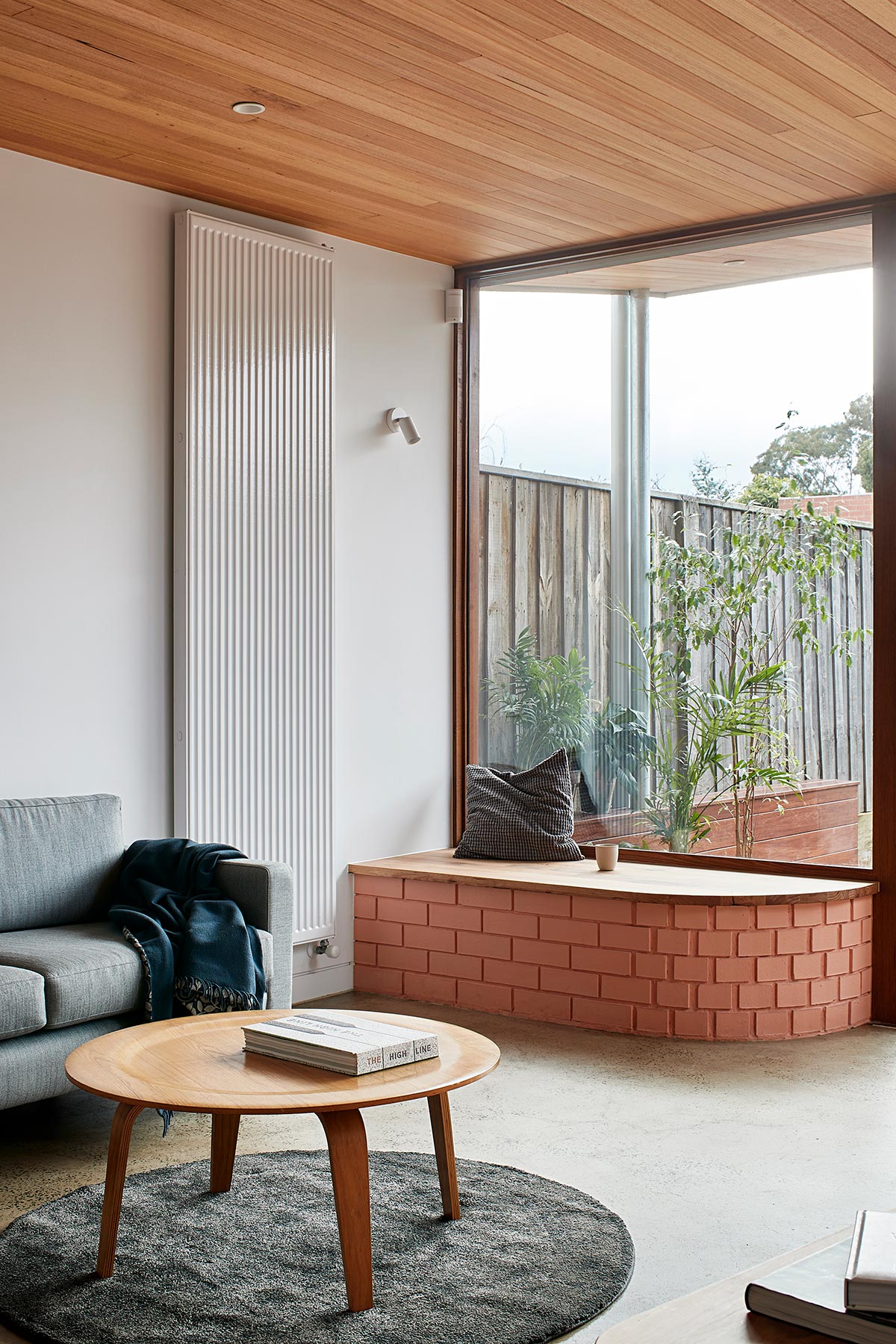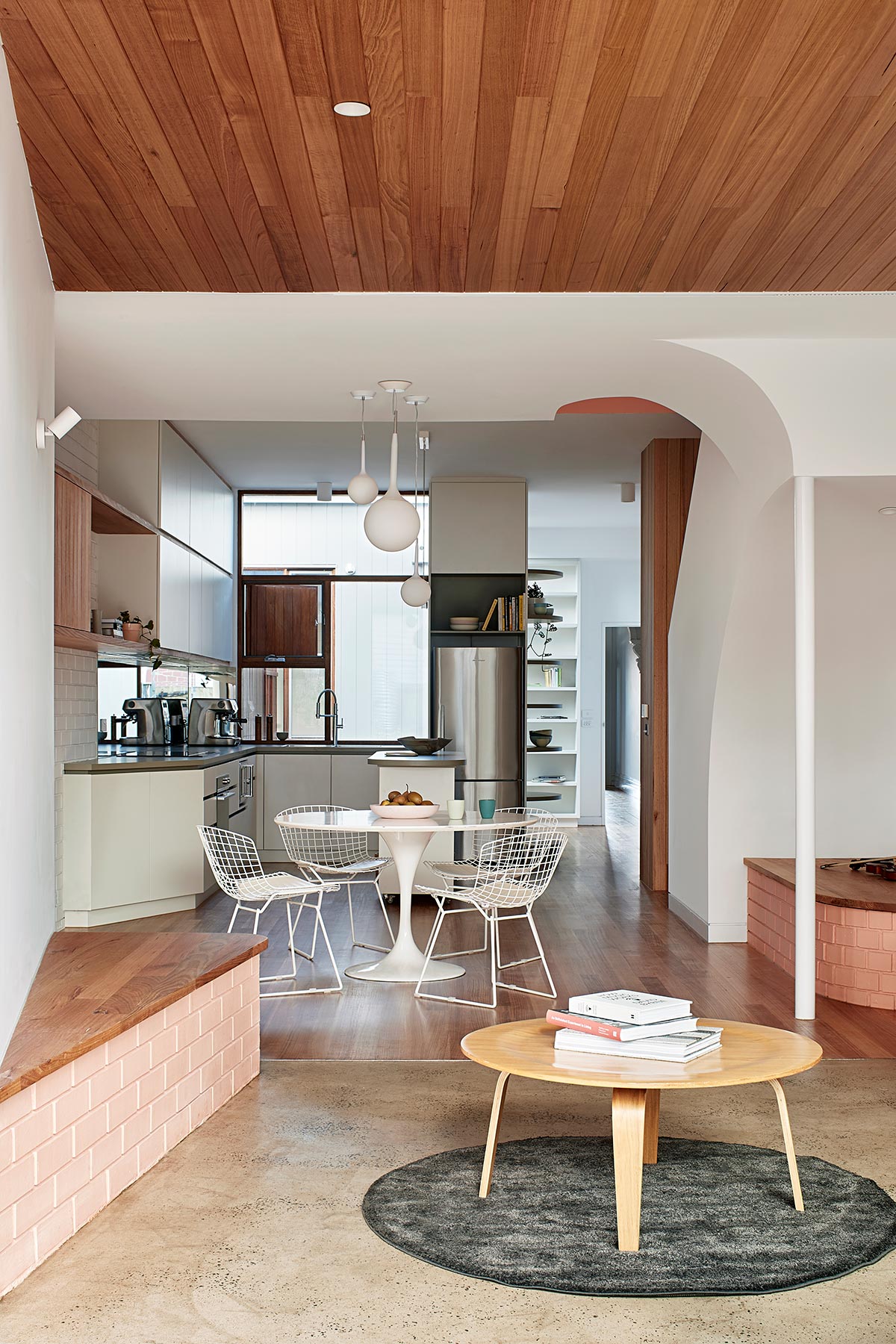 A new curved timber wall at the end of the hallway both works as a link between old and new and a barrier to the street. It leads into the kitchen planned to greet visitors at arrival and overlooking the courtyard and study. The extension is split up with a courtyard for sunlight into the old house, and natural light and cross ventilation into the new. The hall linking terrace with extension was widened for a study with outdoor access.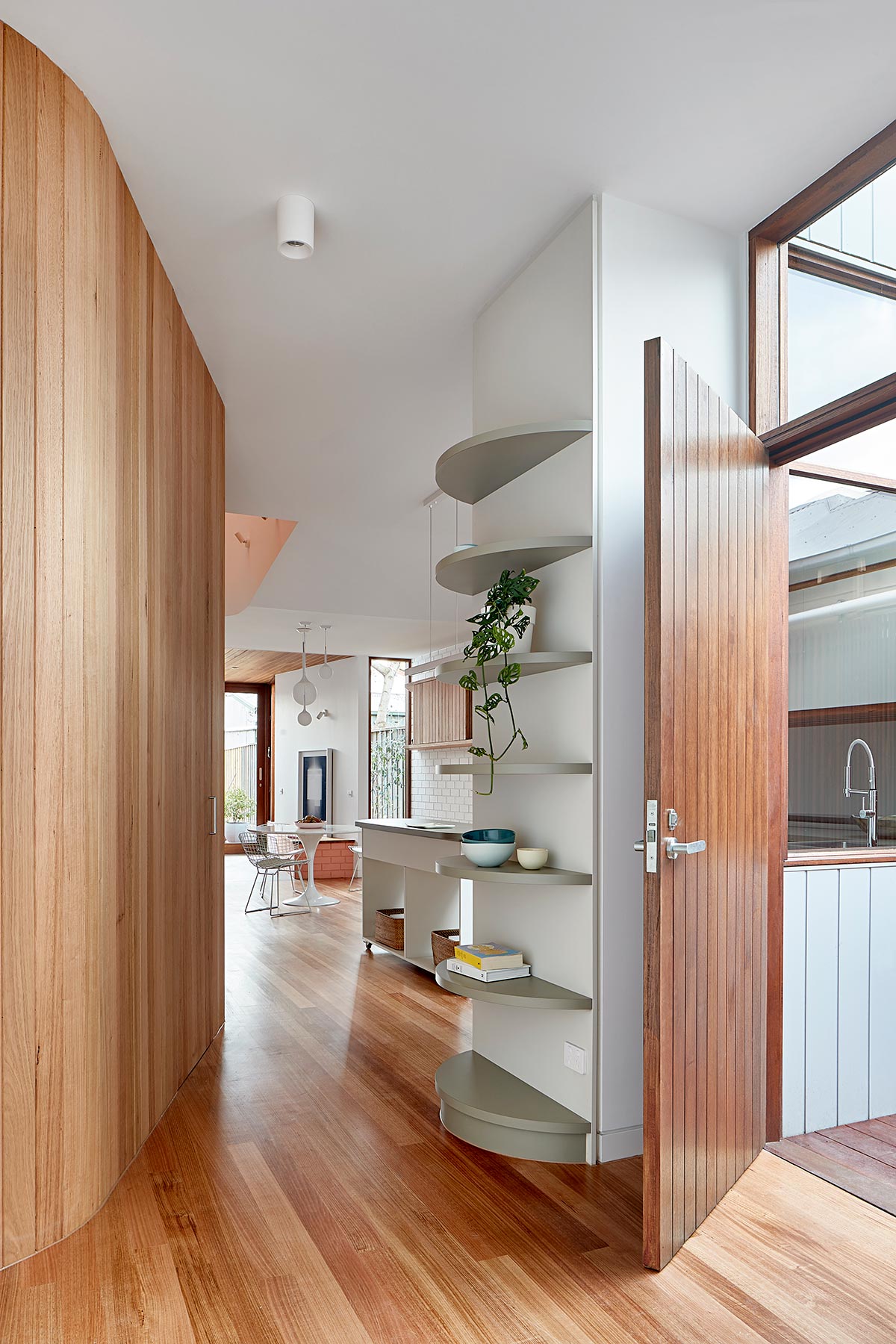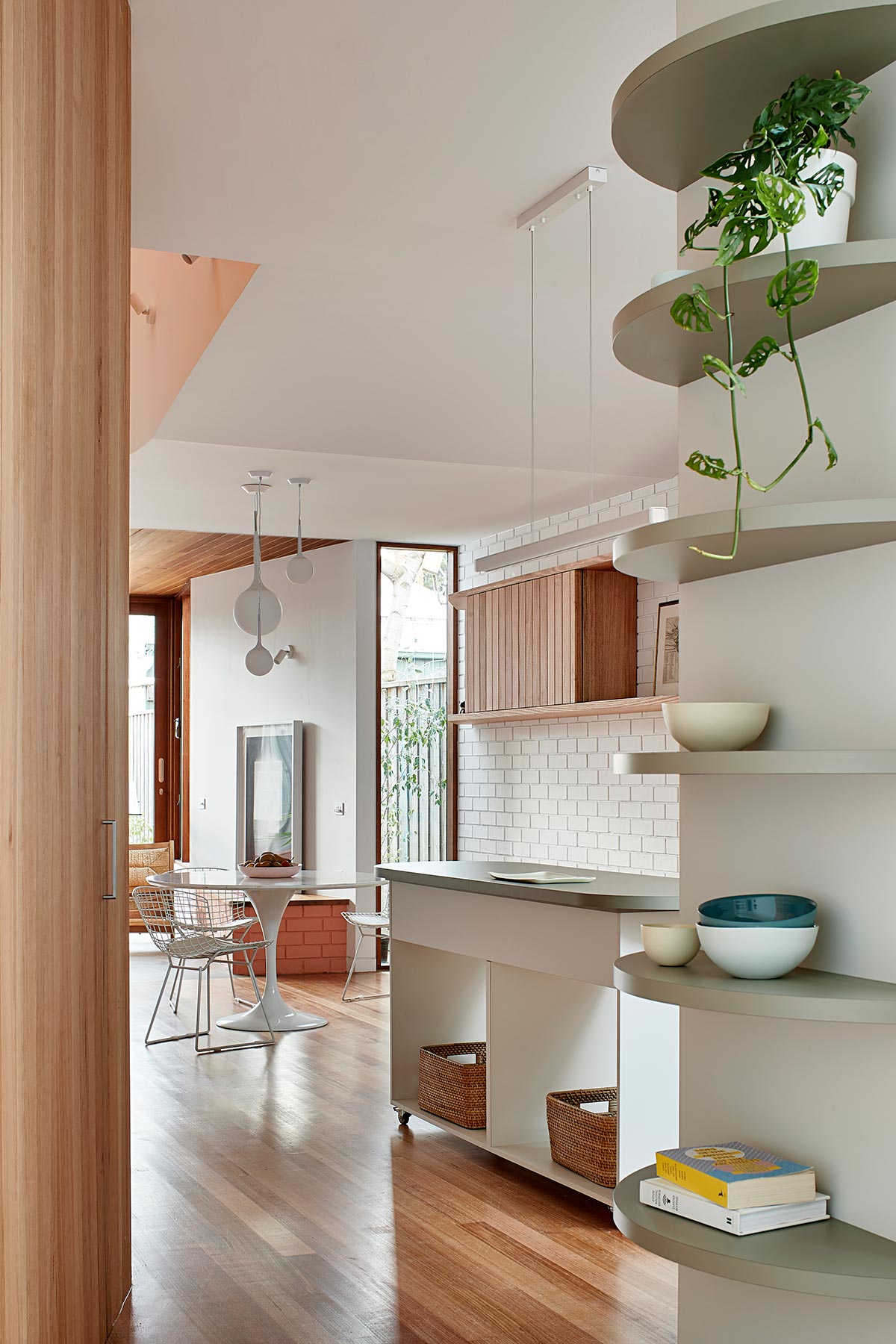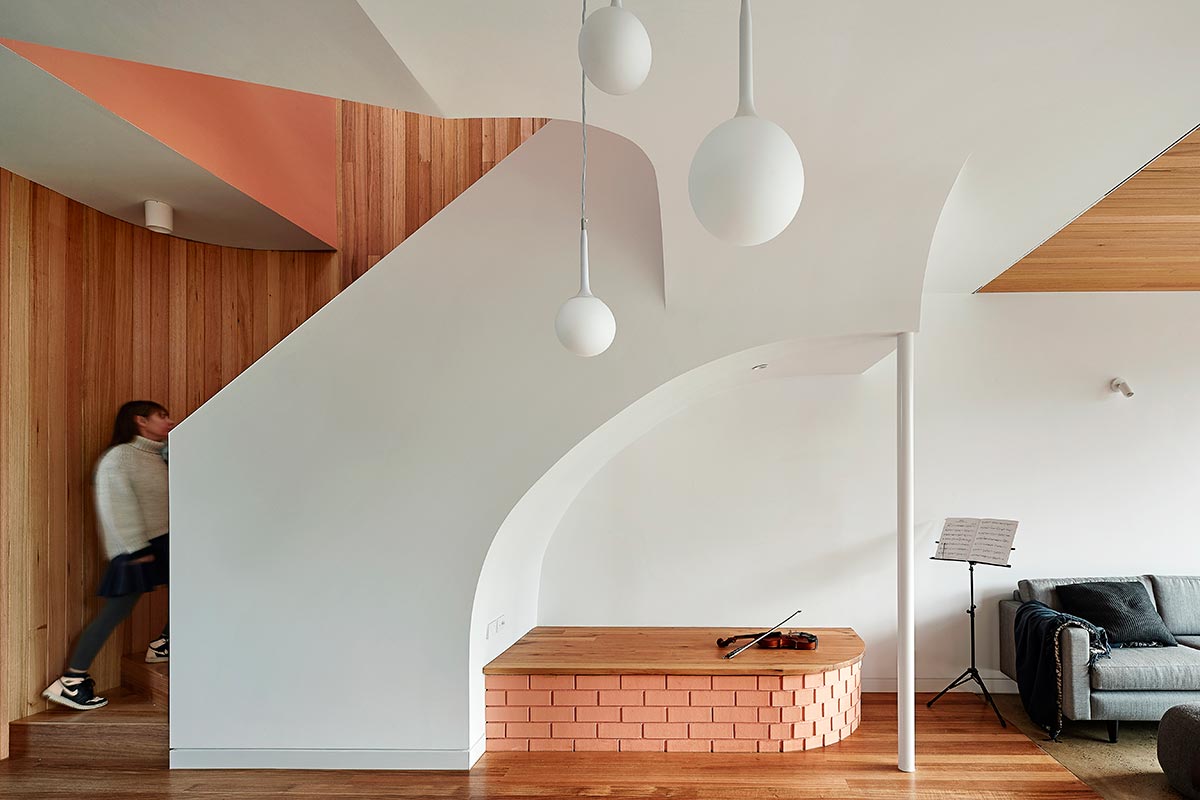 The interior of the house uses mainly natural and soft palettes for a more cosy and relaxed ambience. The timber floor of the dining continues into the ceiling of the adjacent lounge, a retreat with a sense of calmness looking back into the house, courtyard and out into the garden. The upstairs rooms, more exposed to sun, wind and rain are formed and finished to achieve a balance between shelter from elements and exploring views into the distance.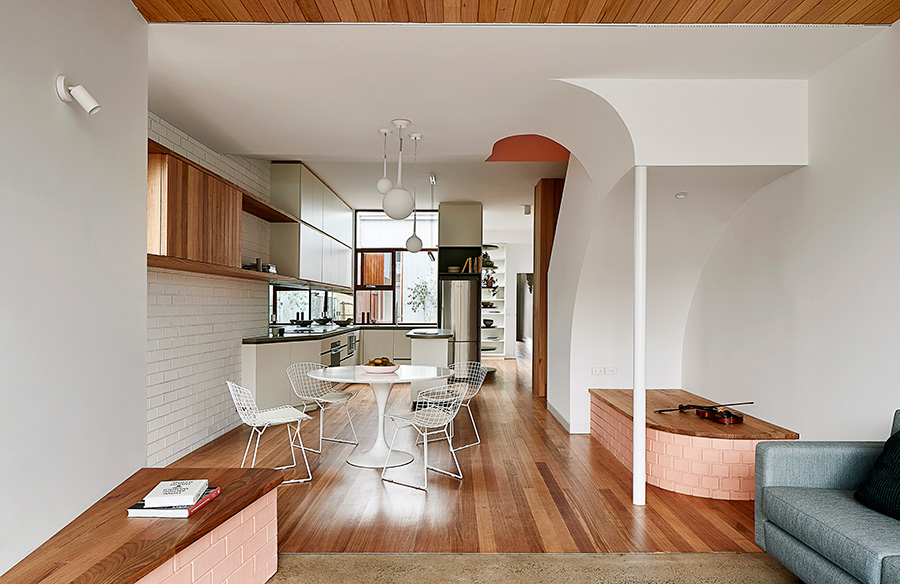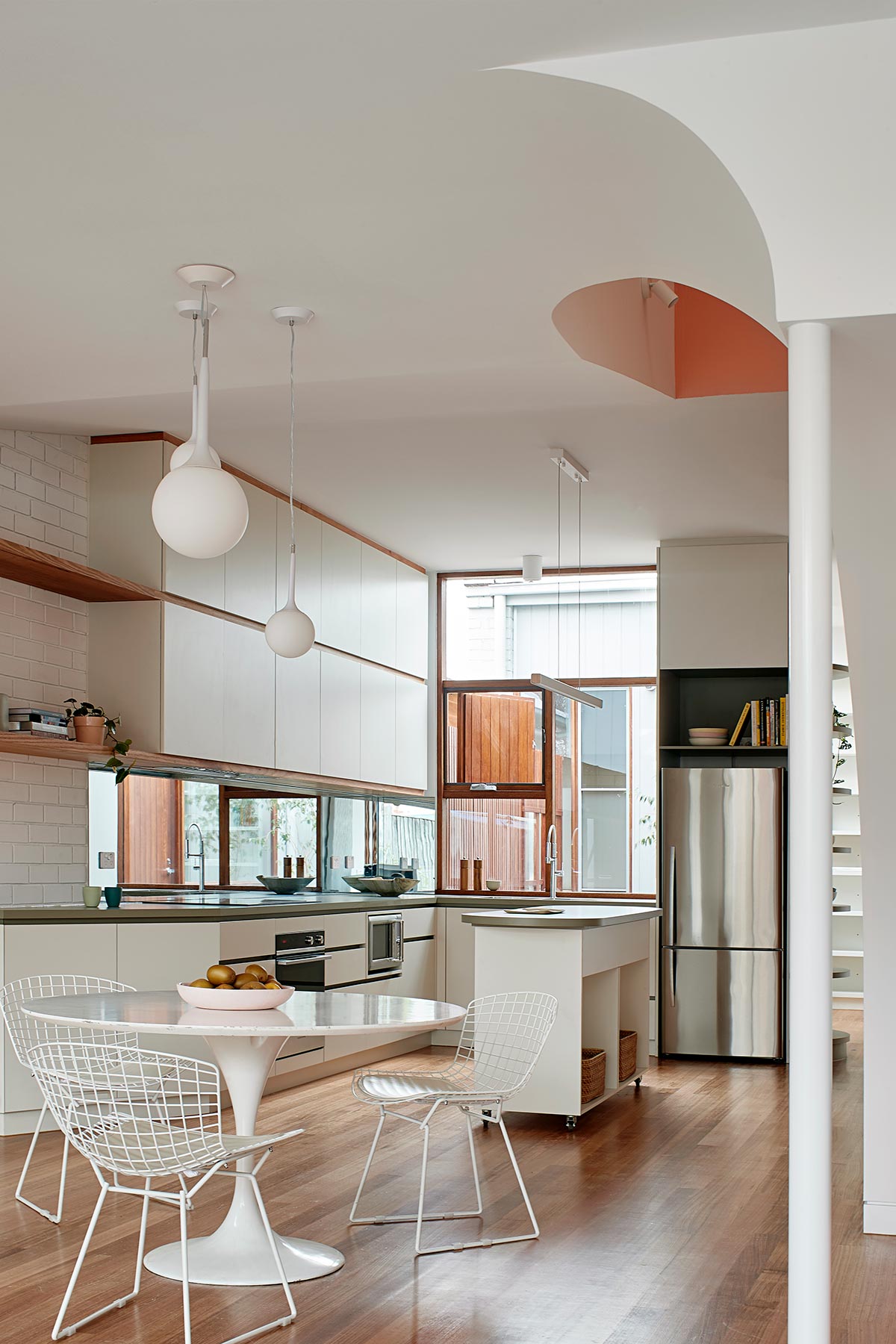 "Like any building project, the Feng Shui house aims to balance user needs with cost, both financial and environmental. To build climate consciousness requires building less, and in order to be accepted we need to build better qualities with lesser means. We trust this has been achieved by applying principles of balance, meticulous planning and playing with space and scale." – Steffen Welsch Architects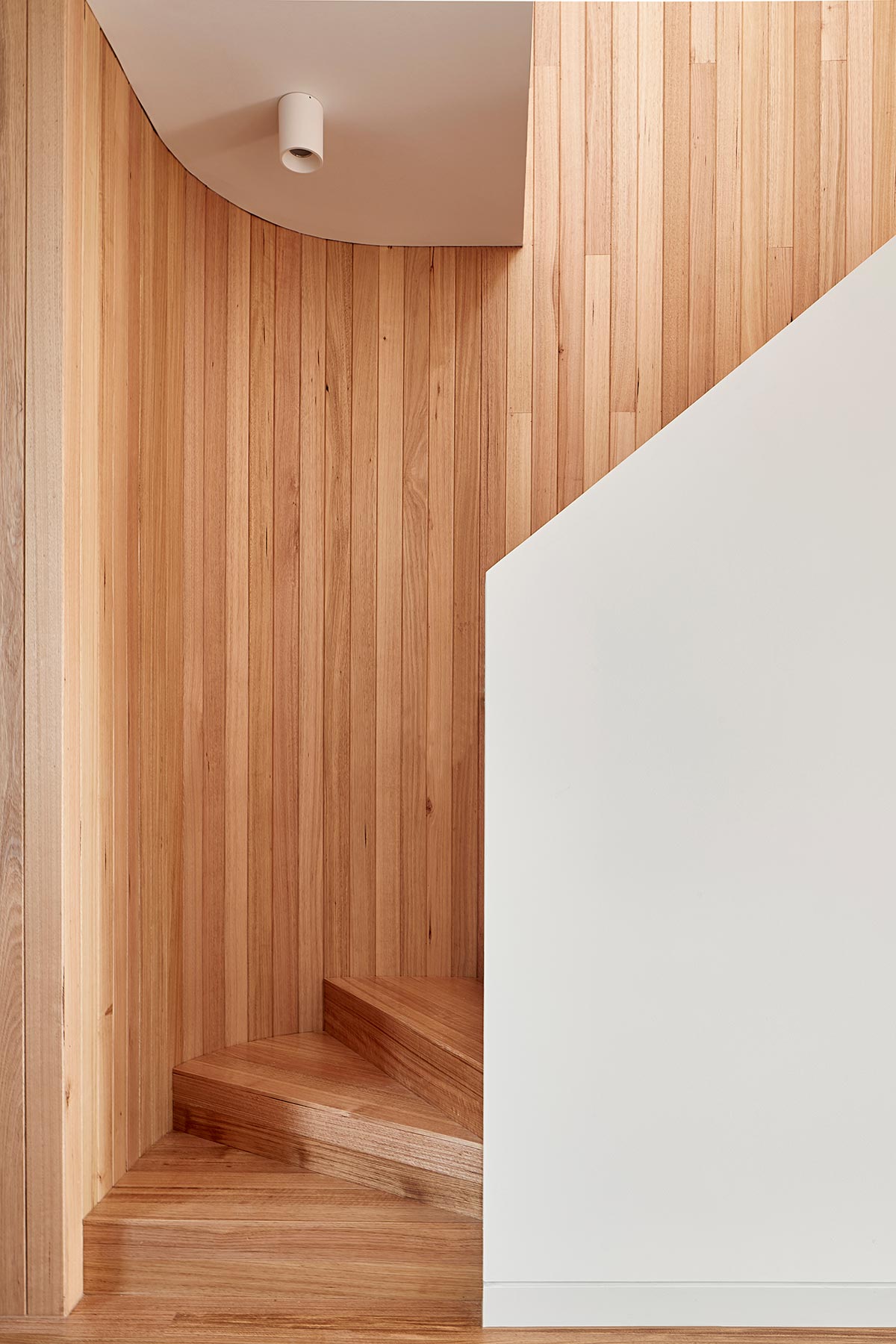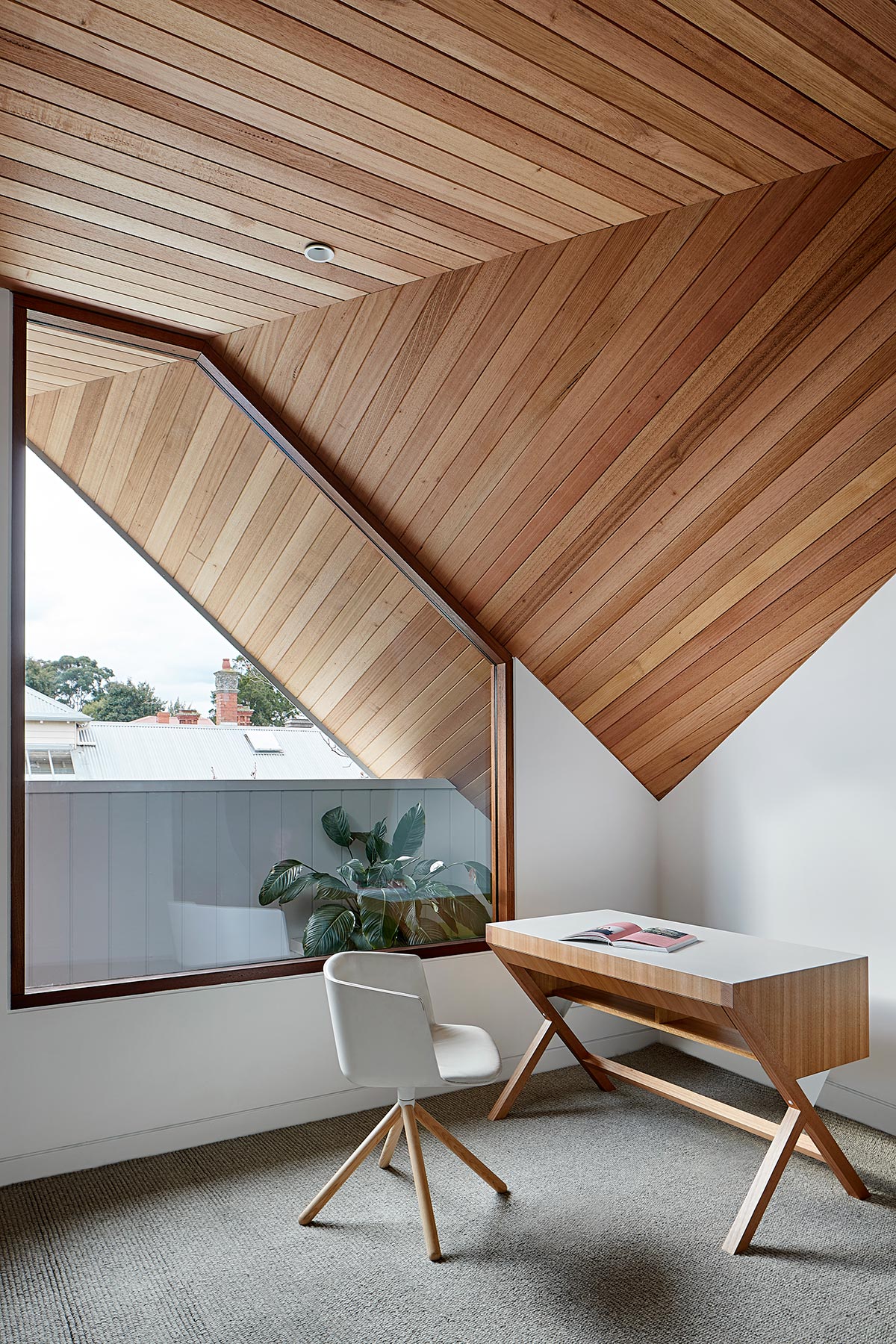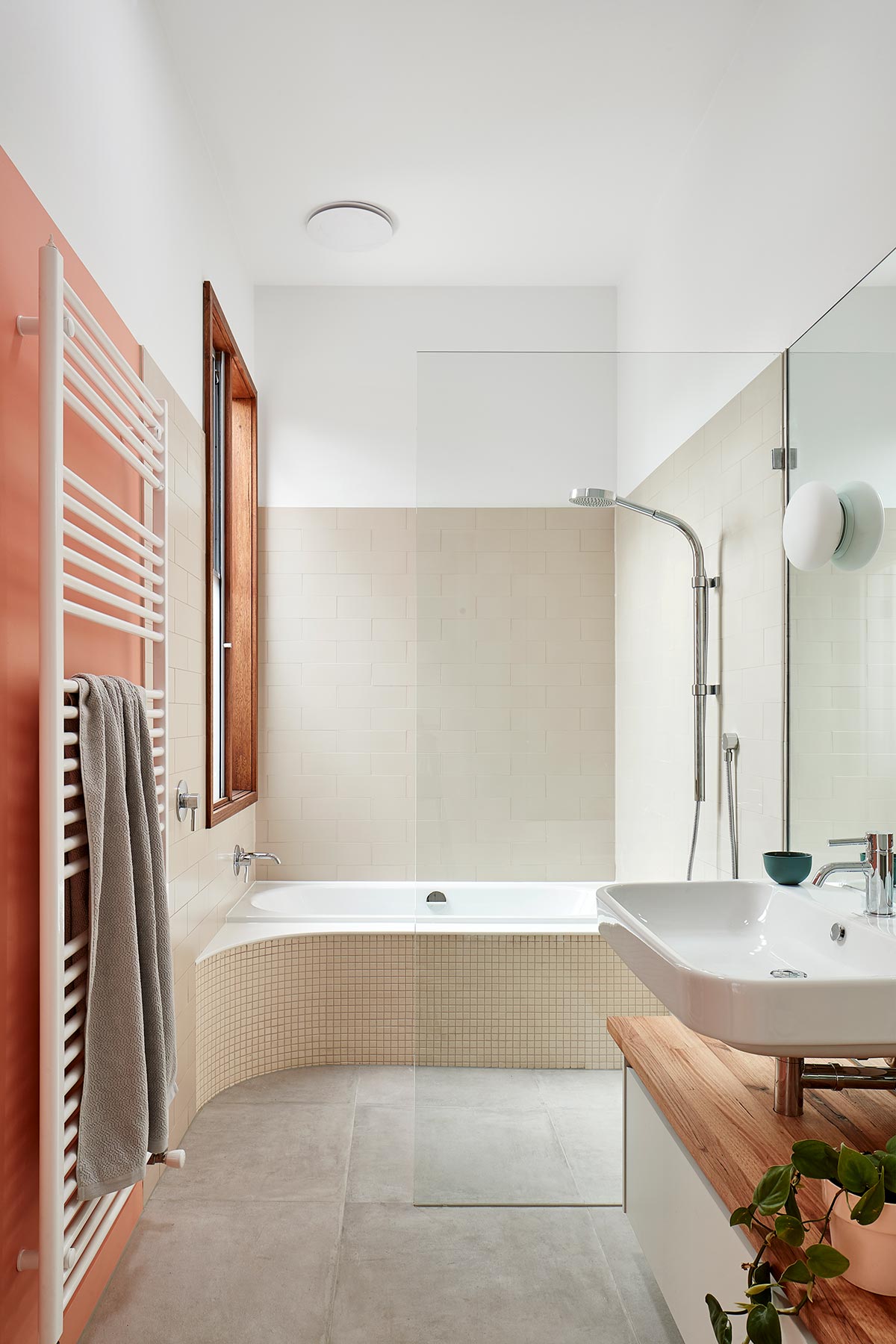 Every corner of this home has been meticulously considered, and Steffen Welsch Architects' design flawlessly integrated all essential spaces that create interesting forms and a beautifully unique aesthetic.
House Project: Feng Shui House
Architect: Steffen Welsch Architects
Location: Melbourne, Australia
Type: Renovation
Photography: Shannon McGrath