Split House is an extension to an existing Melbourne cottage and features a sequence of spaces that are split, rearranged and reconnected to create a cohesive architectural response. Designed by FMD Architects, an old traditional Melbourne home within a heritage context serves as the facade of this project. What lies inside and behind is a home with a split personality, but in a stylish and functional way. Shall we take a closer look?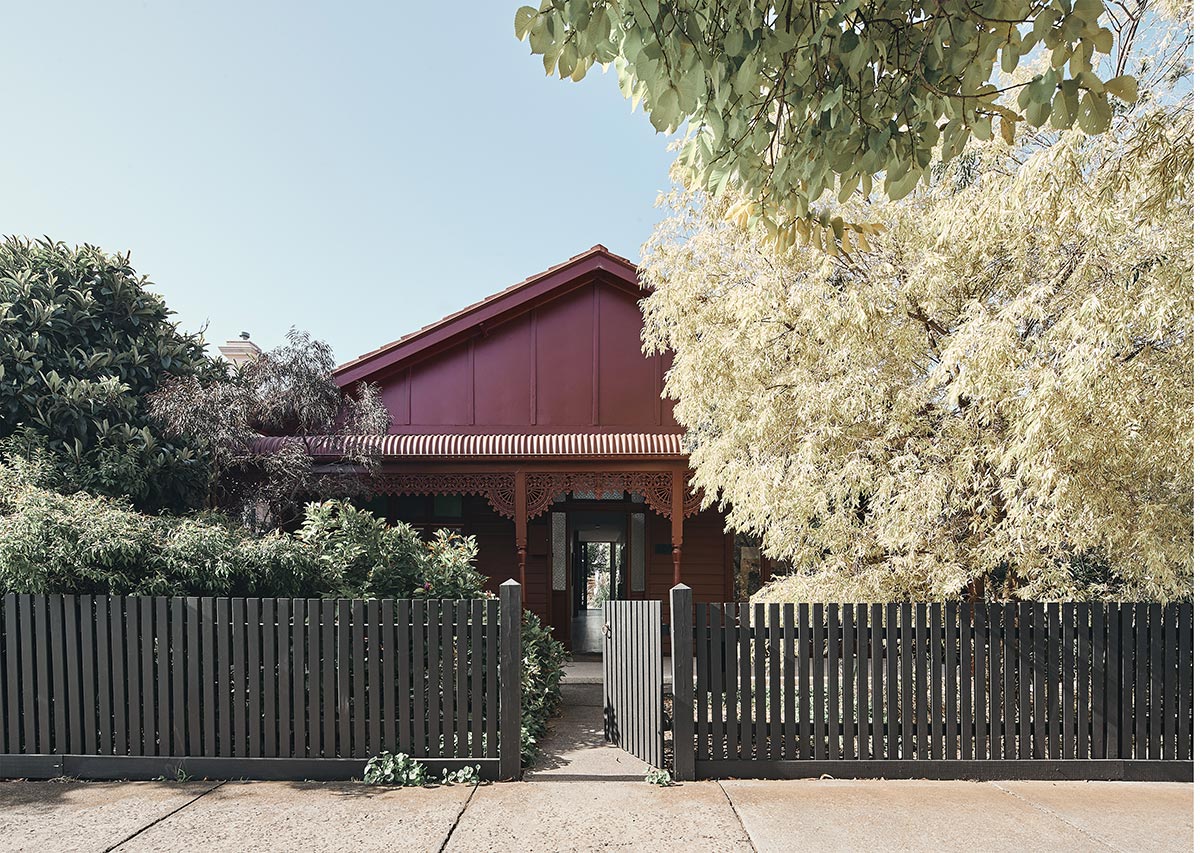 Starkly hidden from the view from the street, the extension at the rear of the house is a response to the brief which revolves around a desire for north-facing living areas to accommodate extended family and friends, creating strong spatial distinctions between living, dining and kitchen areas and facilitating moments for the family to connect.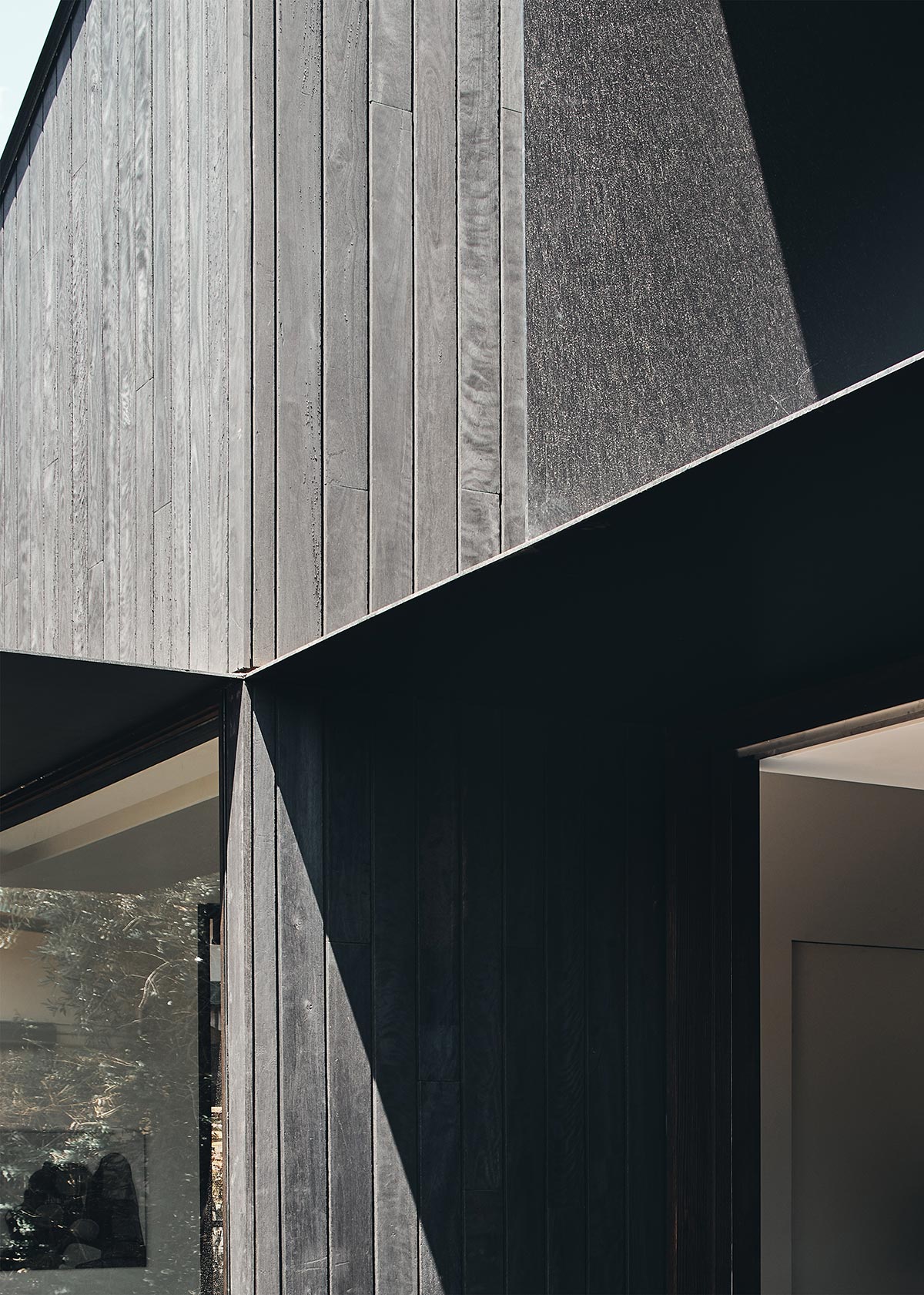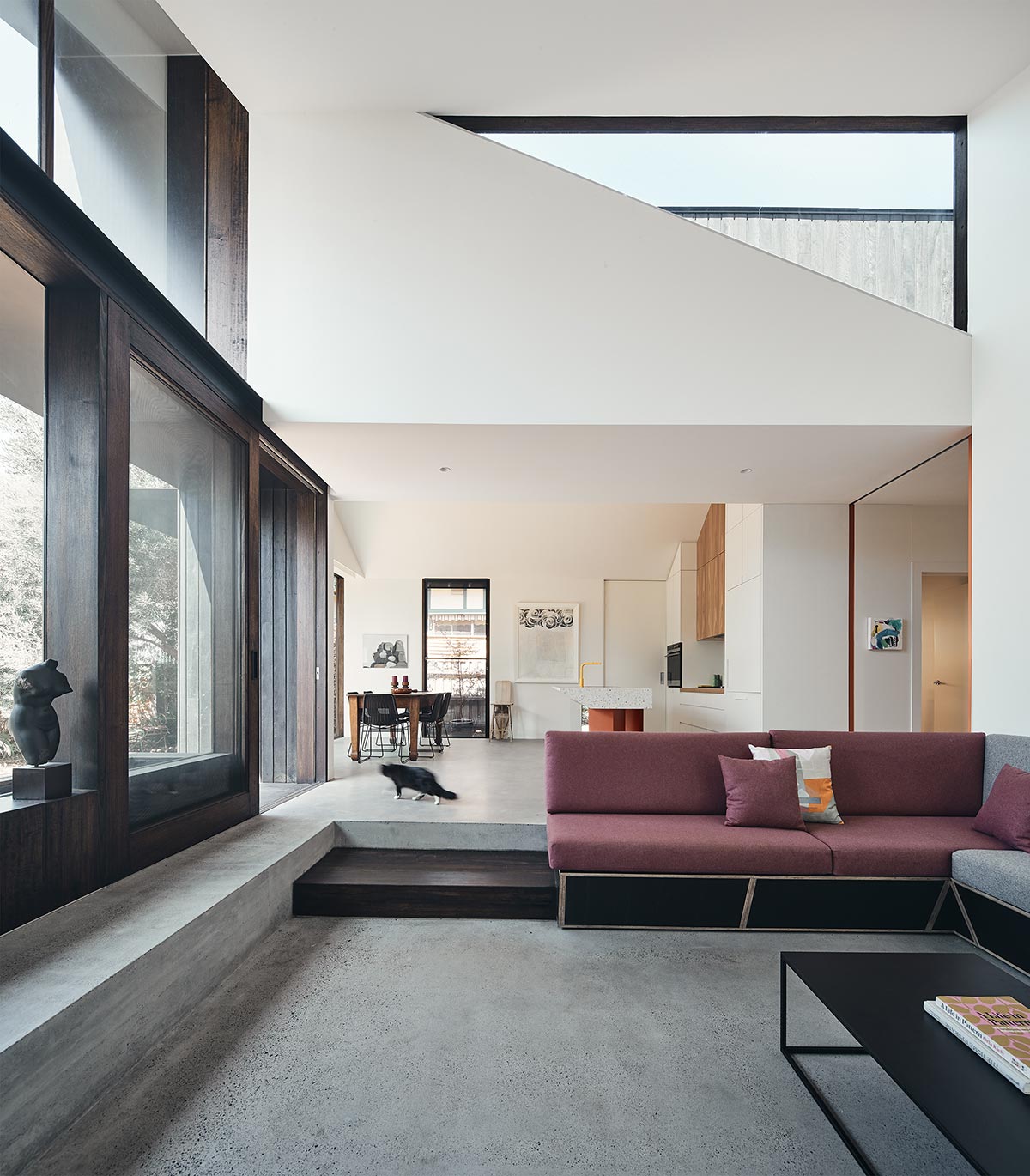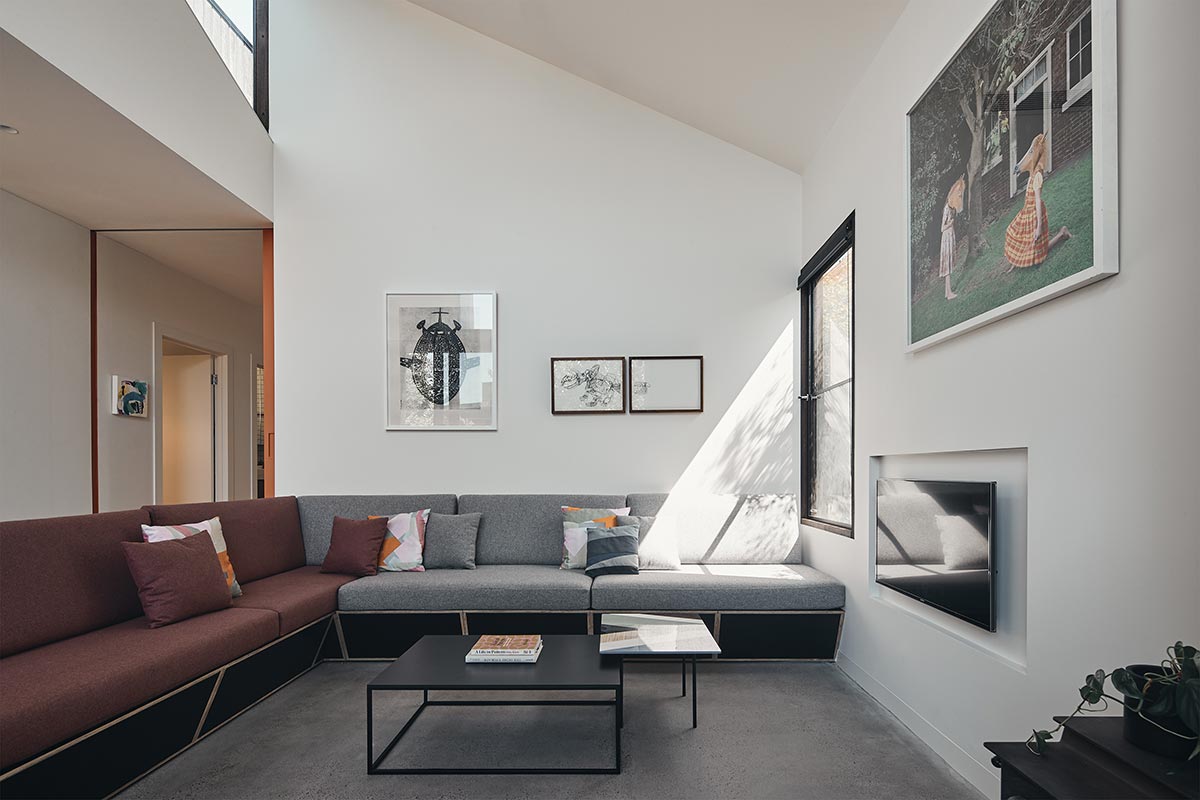 "The new addition follows the existing roofline with an apex cut out, drawing in northern light. The lowered roofline below reinforces the line of the existing double-loaded corridor in the new open plan living spaces, allowing the spaces to be split into two zones; the kitchen and dining to the east and the lounge to the west. The raked roof line is expressed internally in both spaces with the lowered corridor ceiling dividing the two." – FMD Architects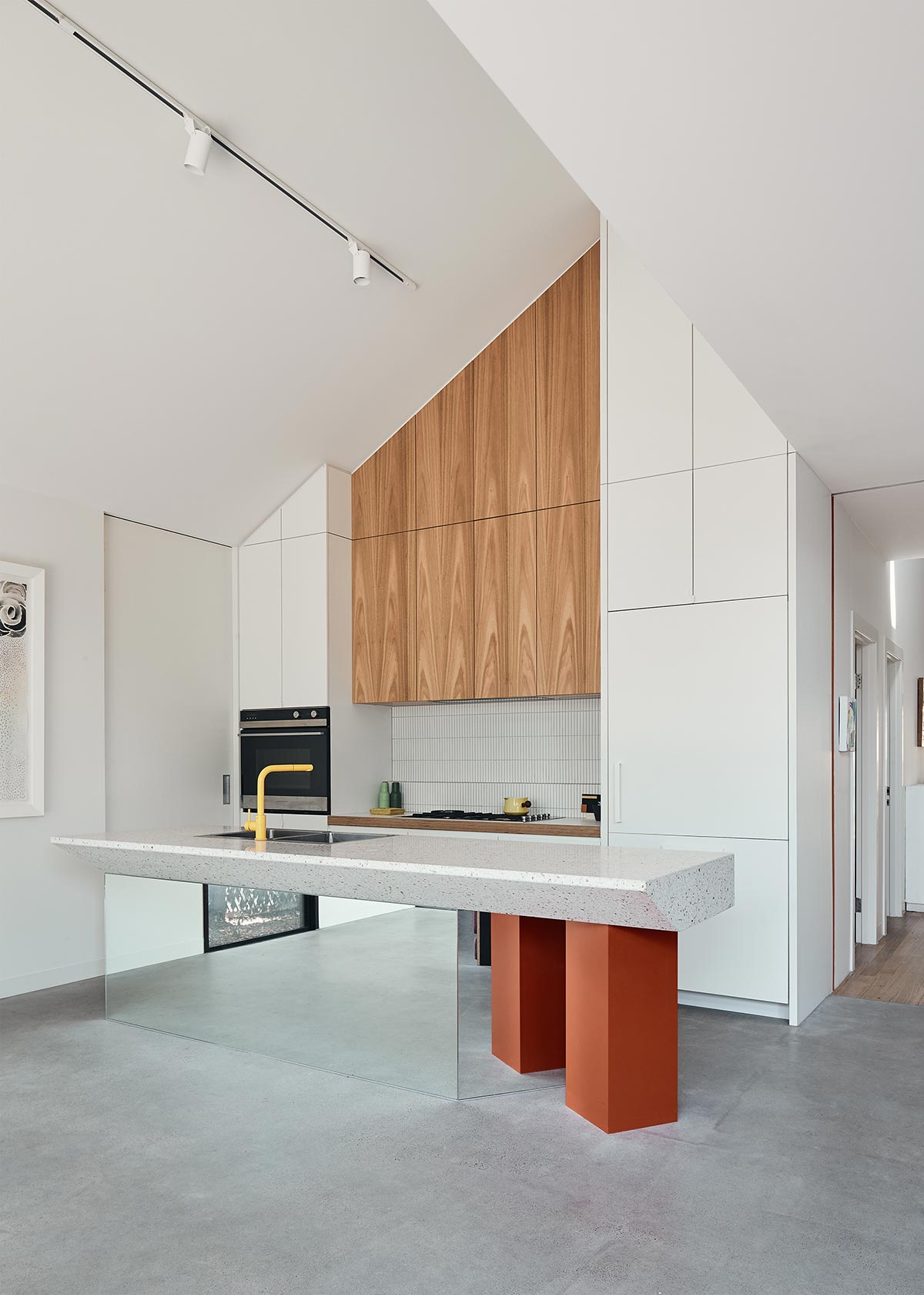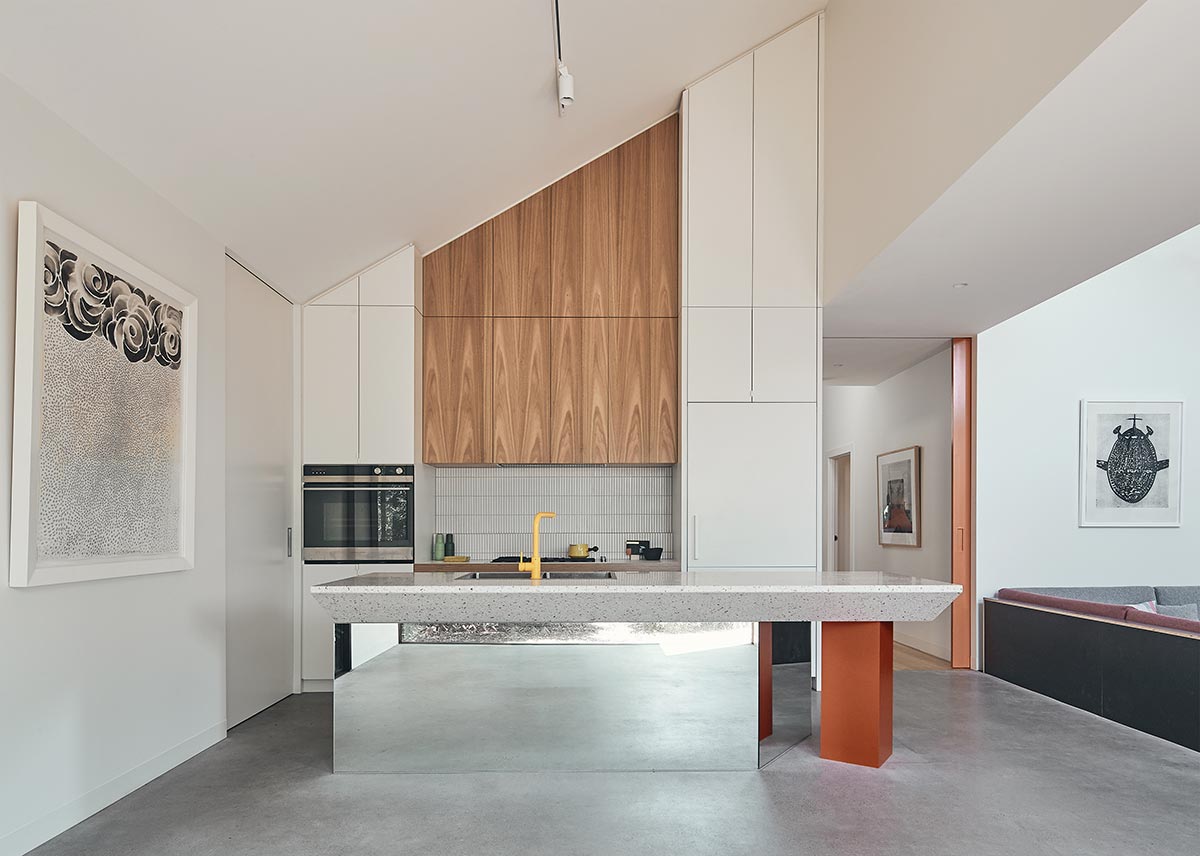 Even though the split personality has been clearly emphasised, these series of contemporary volumes were designed to fit cohesively with the existing house, creating a narrative and establishing a pattern language and balanced visual consistency. The old yet elegant original home that keeps the extension obscured in the back acts like a portal that delivers its inhabitants to an entirely different, modern abode.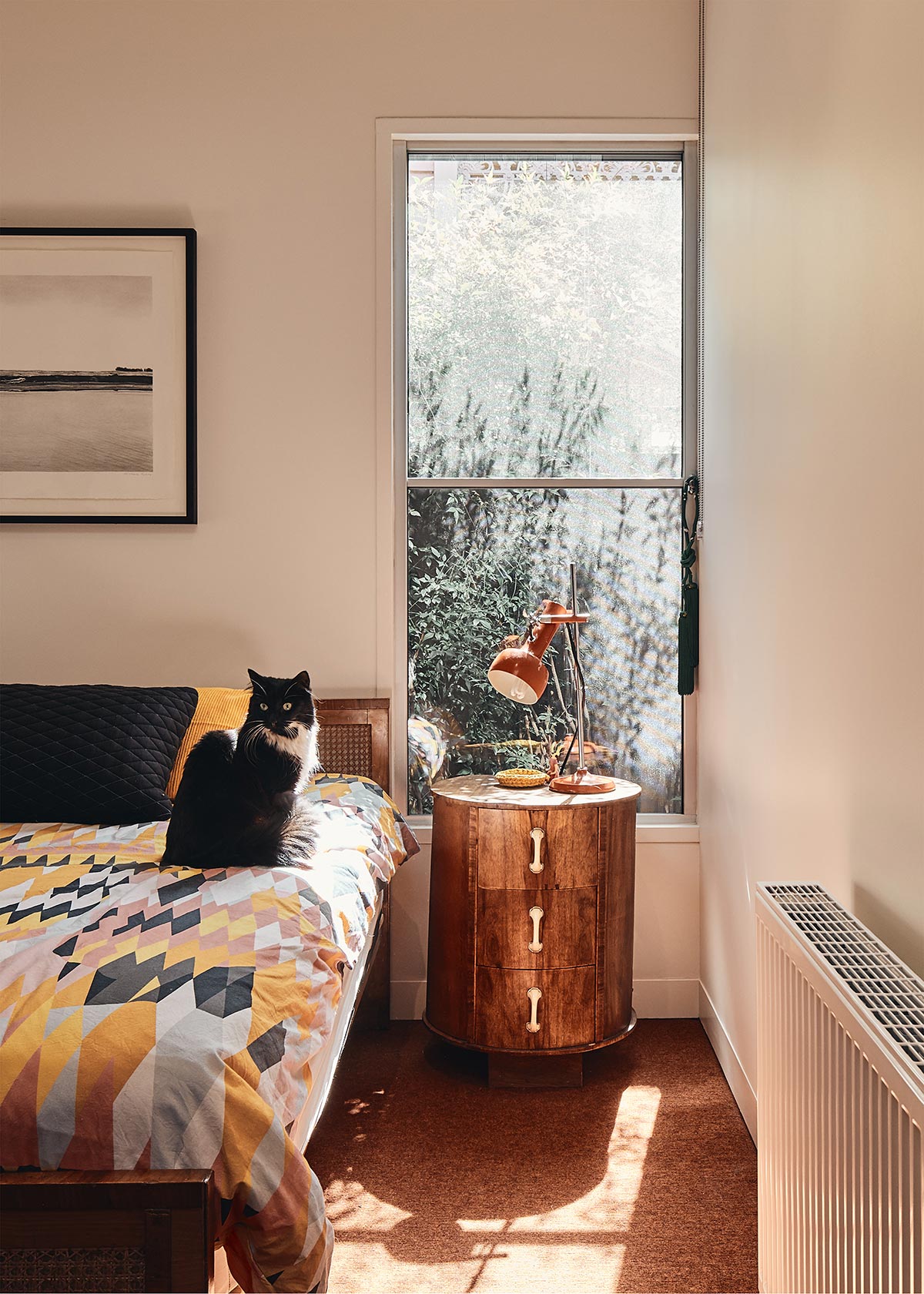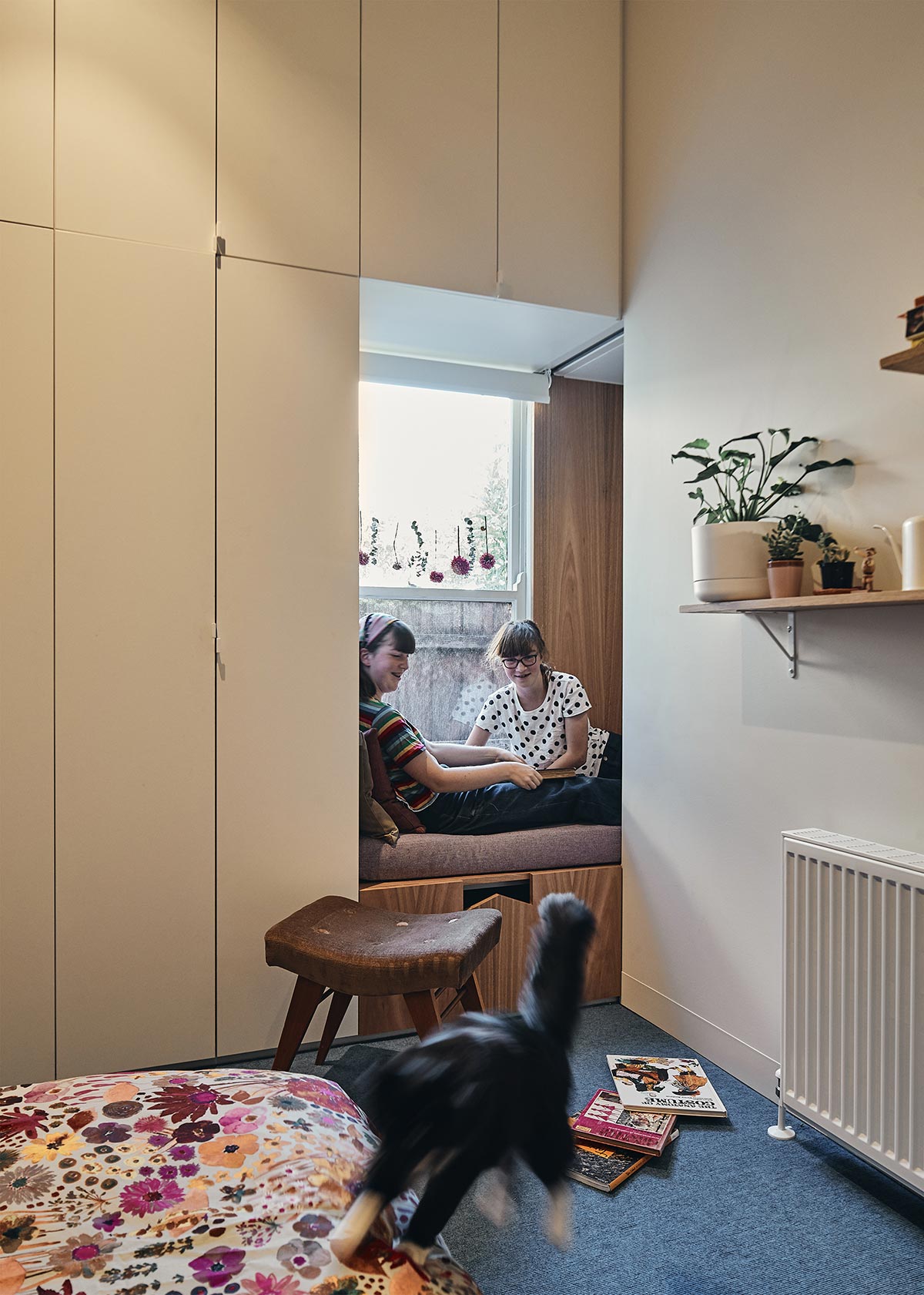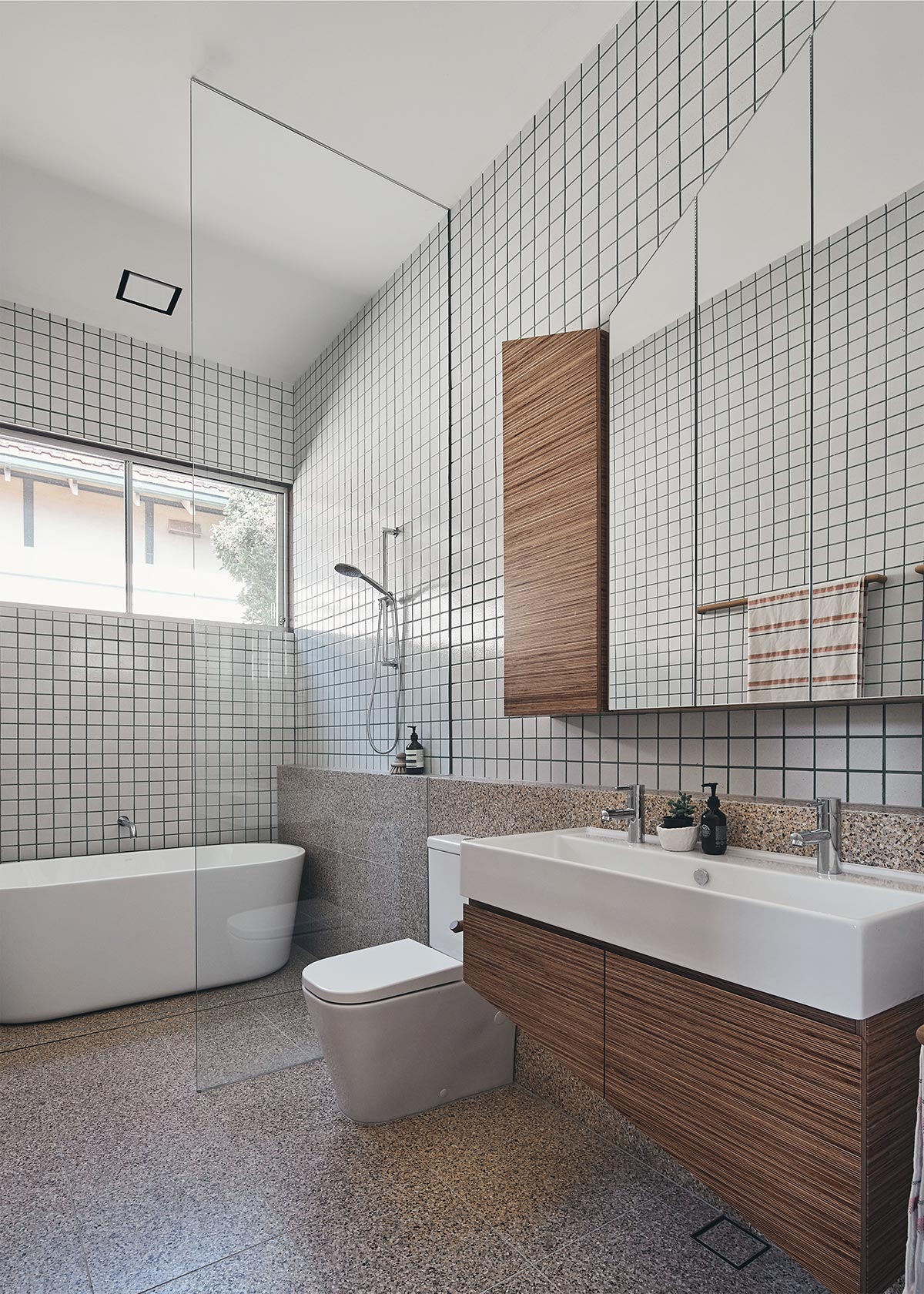 "The 'split' concept is reinforced in subtle interior gestures throughout the home. Each element articulates connection and individuality, reflecting the personalities that come together as a family unit. The kitchen bench is composed of offset sculpted forms, bathroom joinery is articulated in triangulated geometries, while the northern deck reiterates the roof form in plan, mimicking an inverted shadow cast by the building." – FMD Architects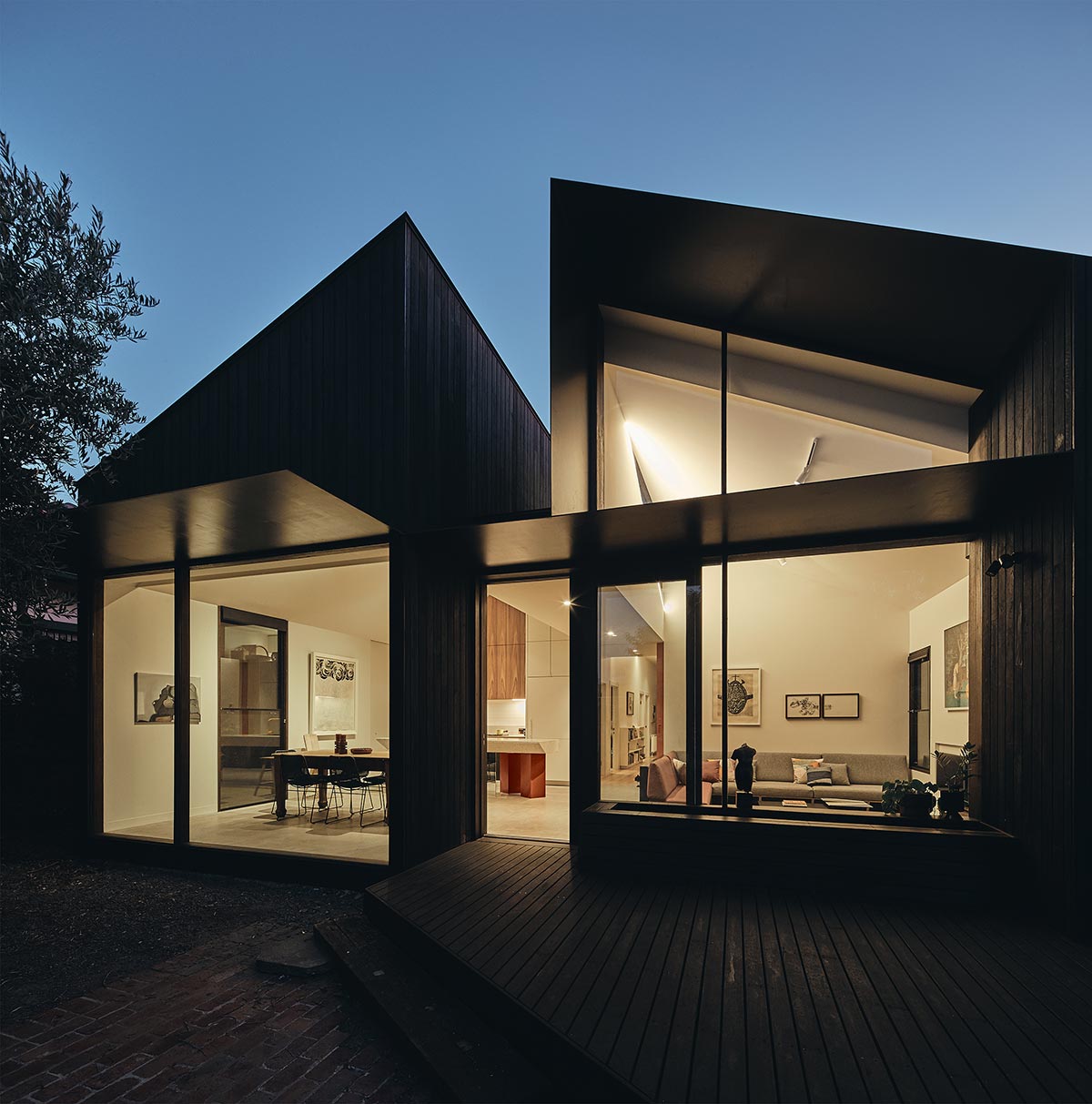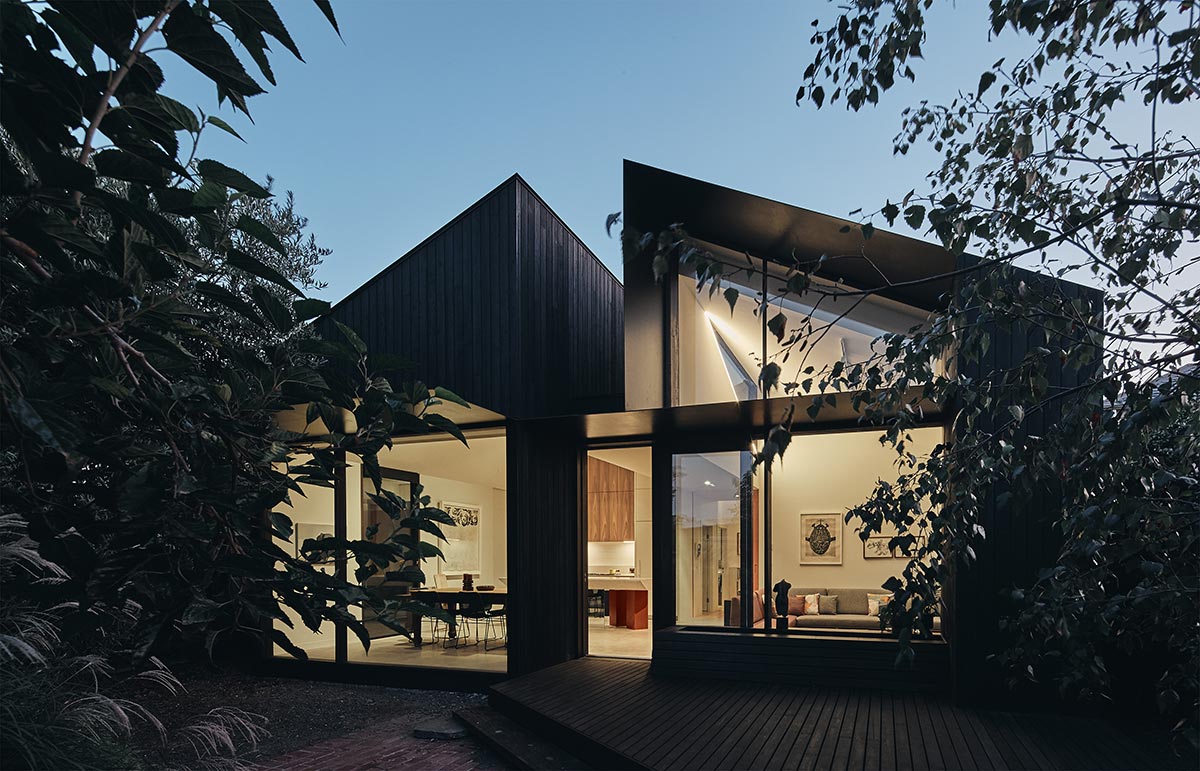 The Split House by FMD Architects is a great example of a classic Melbourne home that gets a modern twist with a show stopping aesthetic. The stark contrast between the old and new were showcased in a refined manner, allowing the family to enjoy the classic home in an entirely new fashion.
House Project: Split House
Architect: FMD Architects
Location: Melbourne, Australia
Type: Renovation
Photography: Peter Bennetts