Based in outback Queensland on a sheep and cattle station which she runs with her husband and four children, Jayde Chandler is a self taught contemporary artist. Her style varies from contemporary landscape to abstract expressionism. Drawing inspiration from her deep love and connection to the land, Jayde aims to spark joy with each multilayered piece and tells stories of the places she has lived or has visited and loved. From a tree lined gully at the back of the property to a vibrant, hinterland vista Jayde's desire to share the beauty of the Australian landscape has been lifelong. What began as a way of escaping the realities of ongoing drought through creating, her practise evolved into a booming art career over the span of two years. We took some time out with Jayde to know more about her…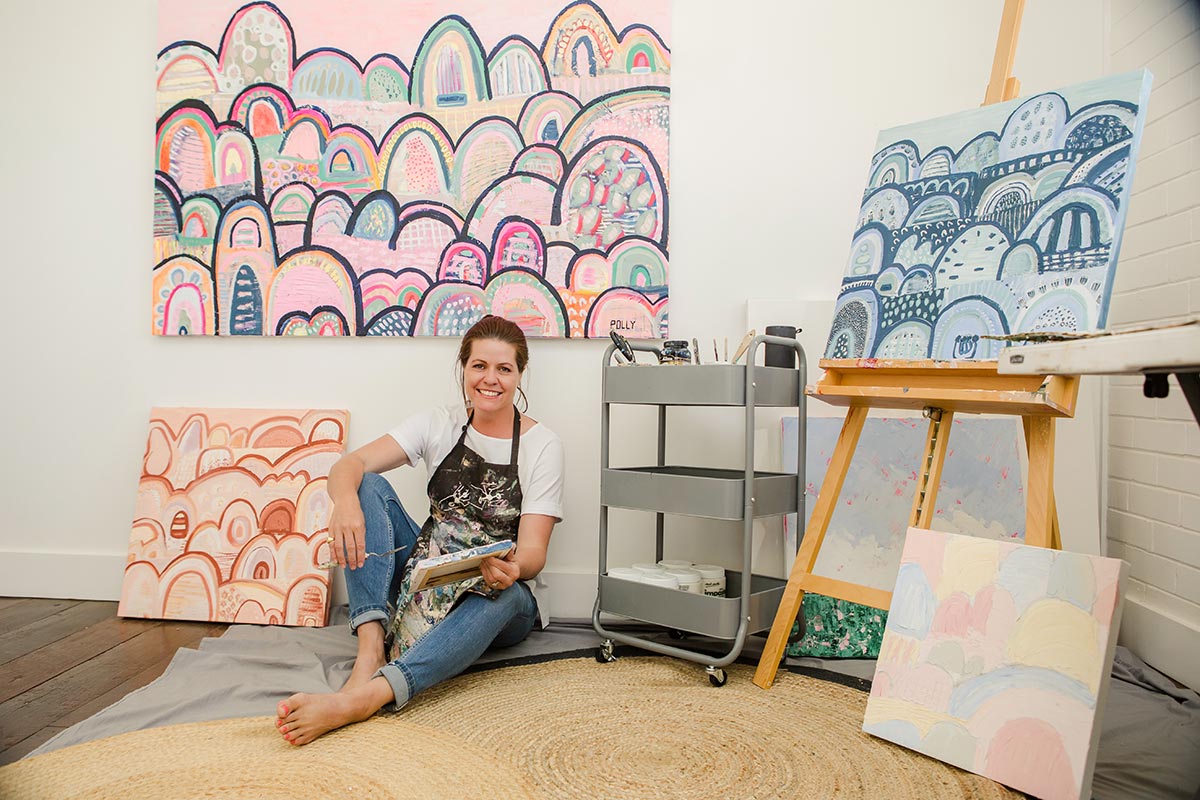 George Takes Twelve
1. Pleasantries first… Tell us about who you are and what you do?
I am a mother of four spirited children aged between three and nine. I grew up on a cattle station in Central Western Queensland and adore the outback. I am a full time artist who has been practising for two years. I create vibrant, textural works that fall into several styles but ultimately speak of who I am and how I feel about the Australian landscape.
2. When I was growing up I wanted to be….
A vet.
3. What is the best piece of advice you've ever received?
I live by 'IF' by Rudyard Kipling.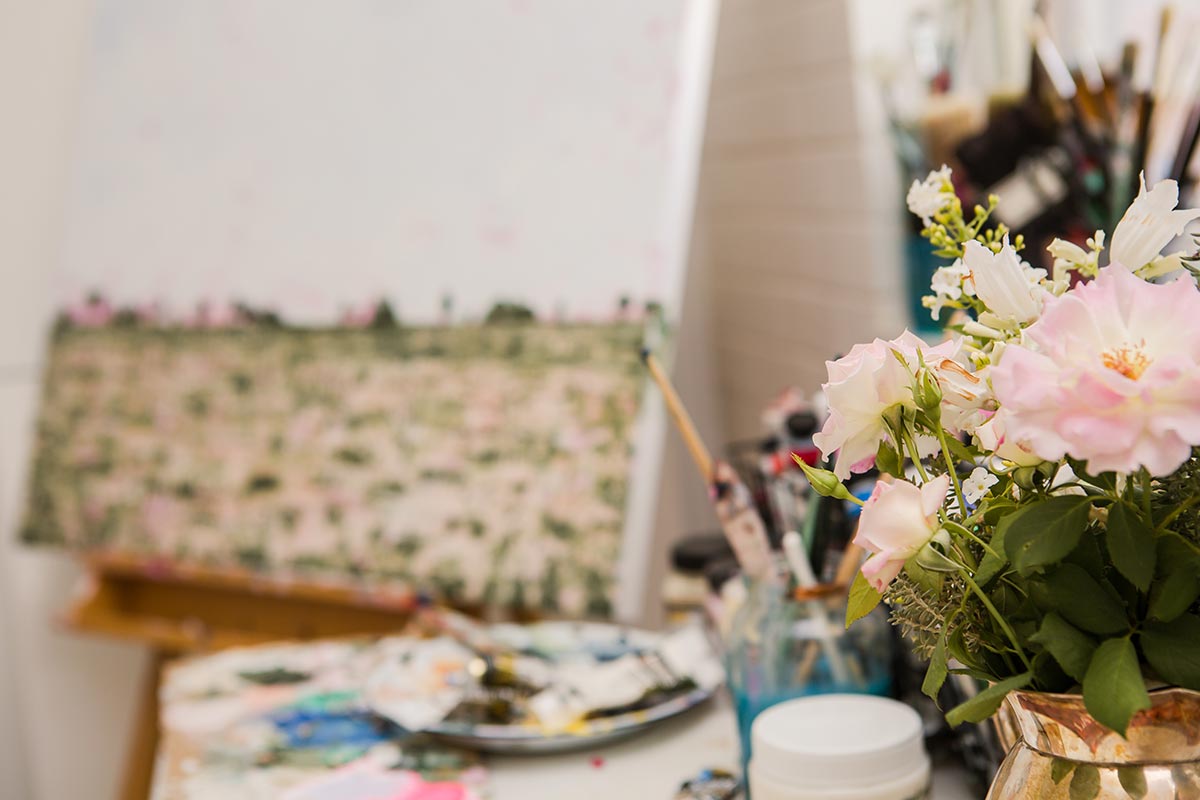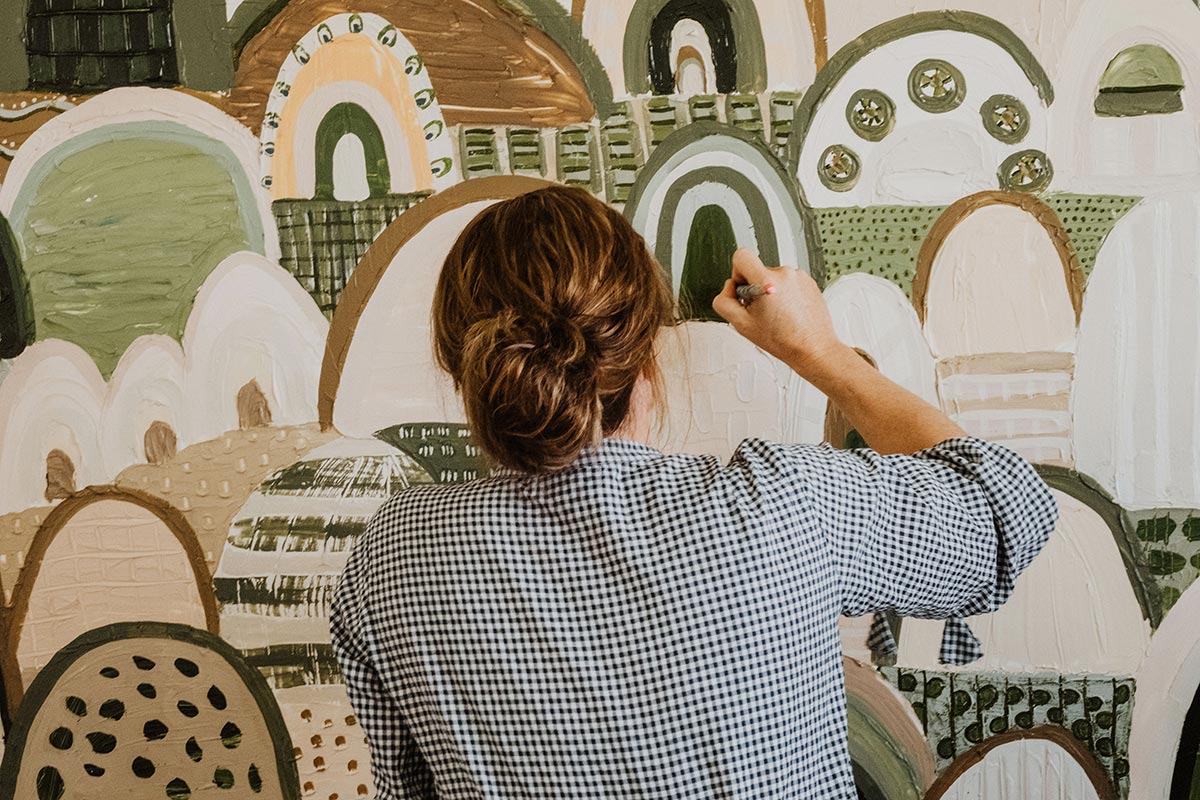 4. What is your favourite way to get the creative juices flowing?
Getting outdoors and into nature. Being out in the elements no matter how harsh or isolated is uplifting and so very good for the soul and clearing the mind.
5. What does your average work day look like?
Coffee, kids ready for school bus -> Yoga with my three year old (sometimes) -> Admin -> Studio, Painting -> Coffee -> Pickup kids -> Garden/Jobs -> Wine.
6. If you could invite any five celebrities to dinner, who's dining?
David Attenborough, Vincent Van Goh, Anh Doh, Audrey Hepburn, Chris Hemsworth.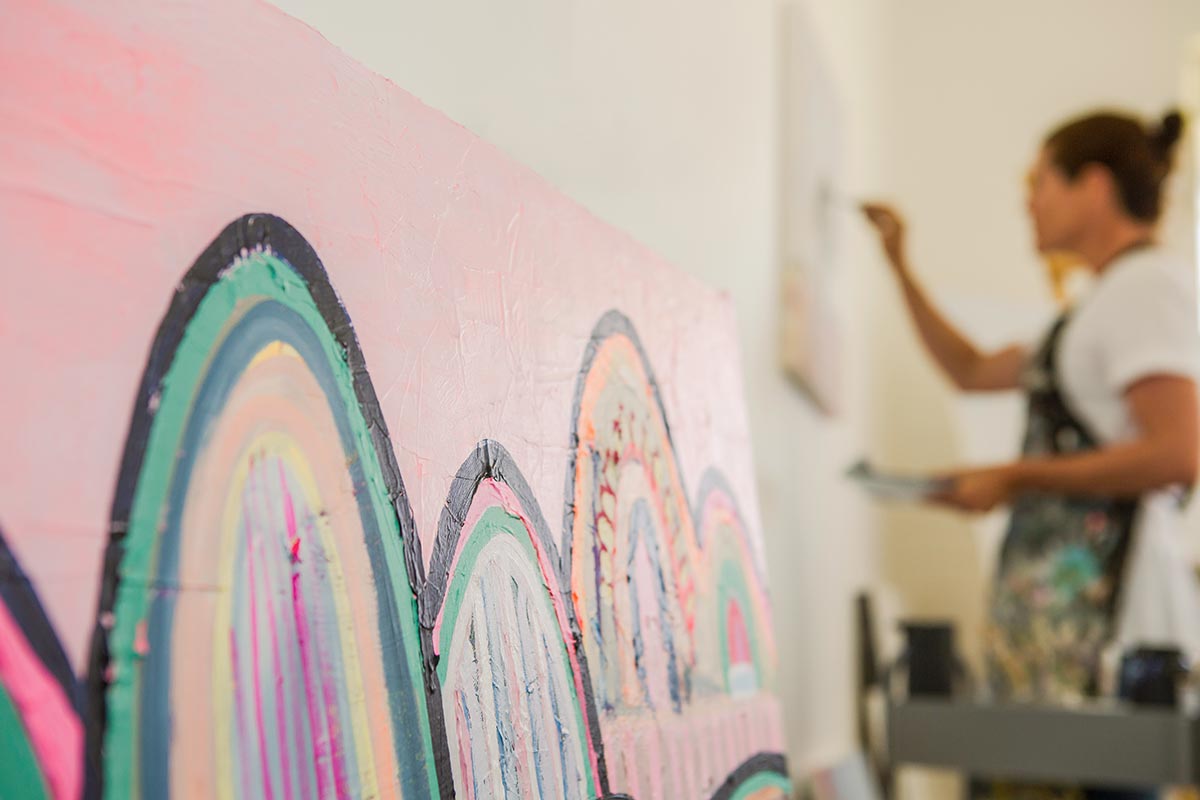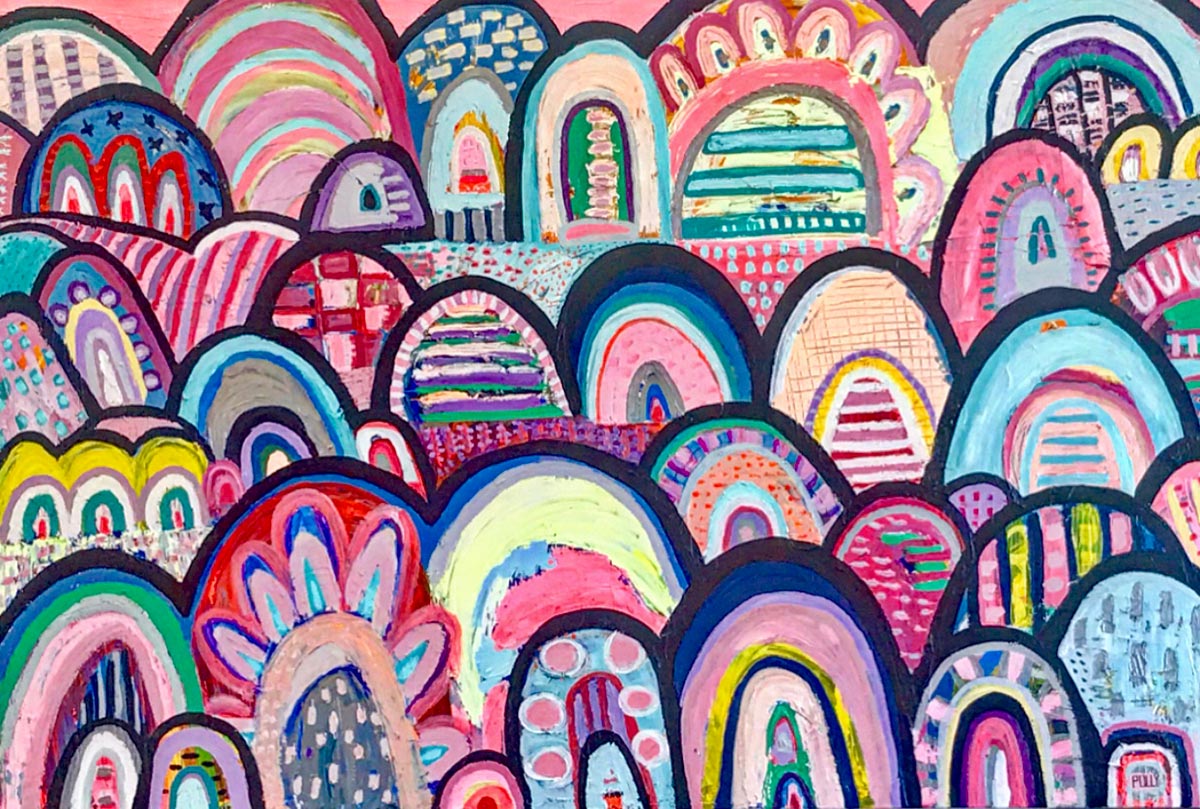 7. What was the last rule you broke?
Wearing ugg boots in public.
8. What's one thing people may not know about you?
I studied agribusiness and interior design.
9. What was the last movie you saw and was it any good?
Jojo Rabbit, forgettable.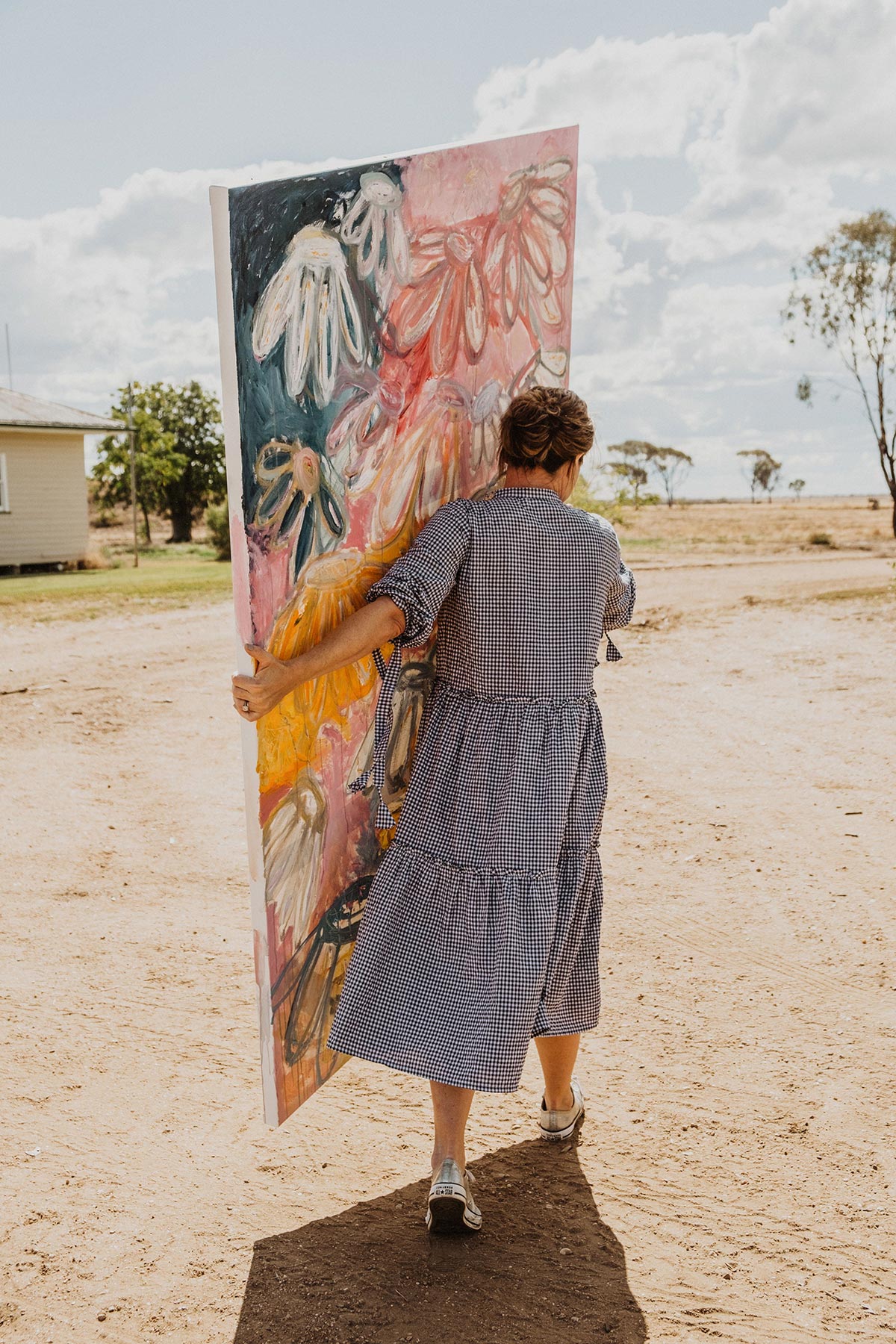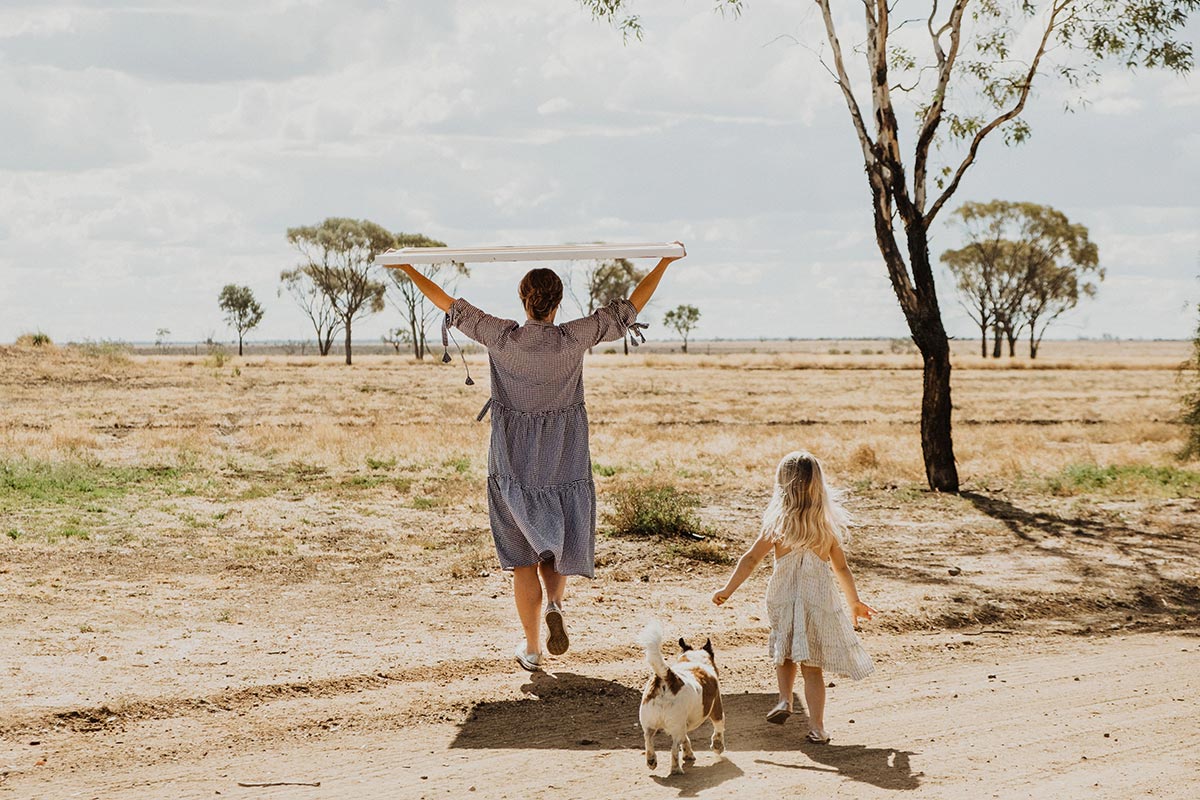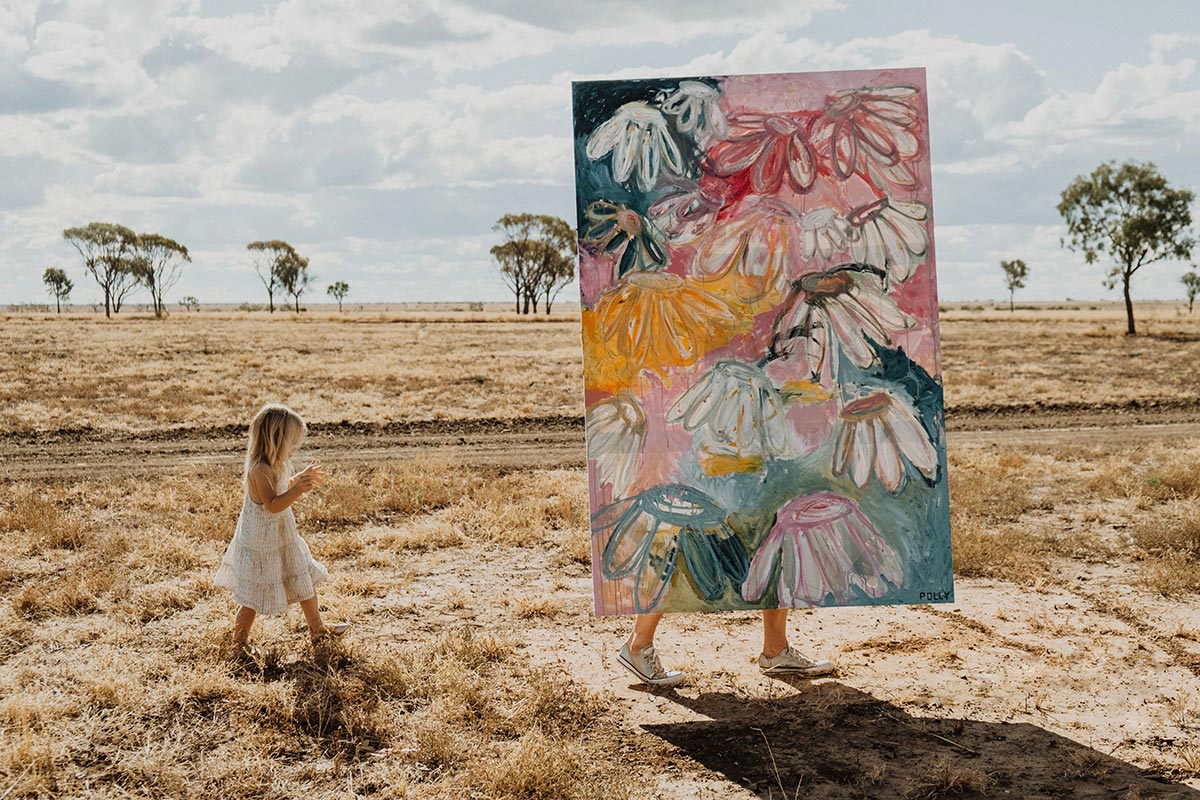 10. You've got a week off… where are you headed?
North Stradbroke Island! Absolute bliss. The most incredible beaches, no traffic lights, no shopping malls… heaven!
11. What's your favourite project/design so far and why?
I am afraid I can not choose, that would be like choosing a favourite child.
12. What's next for you? Any exciting new projects in the pipeline…
I have another solo exhibition to work towards which is both daunting and exciting! I am looking to keep galleries and stockists topped up with work and close commissions for 2021 so that I can further explore some new concepts.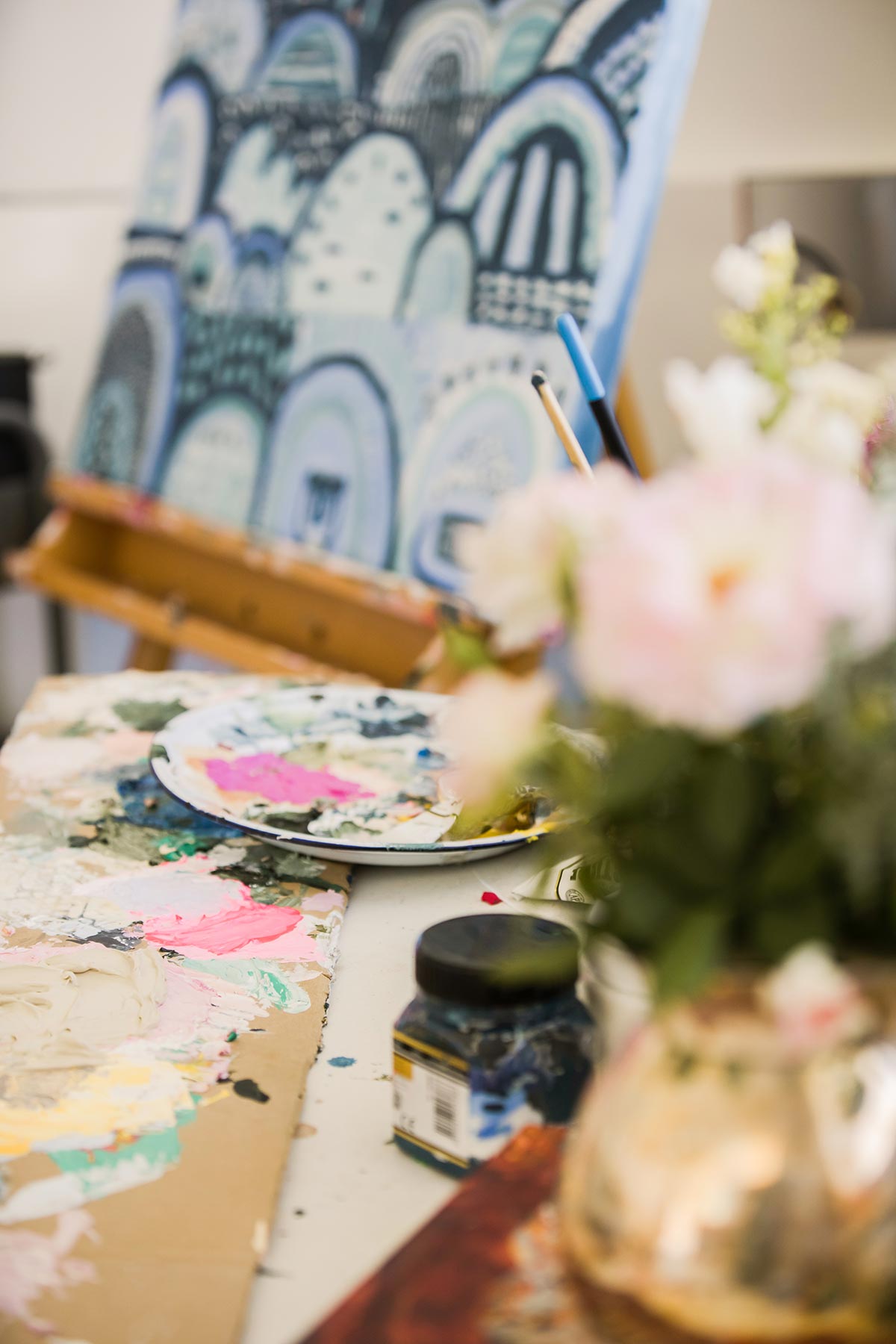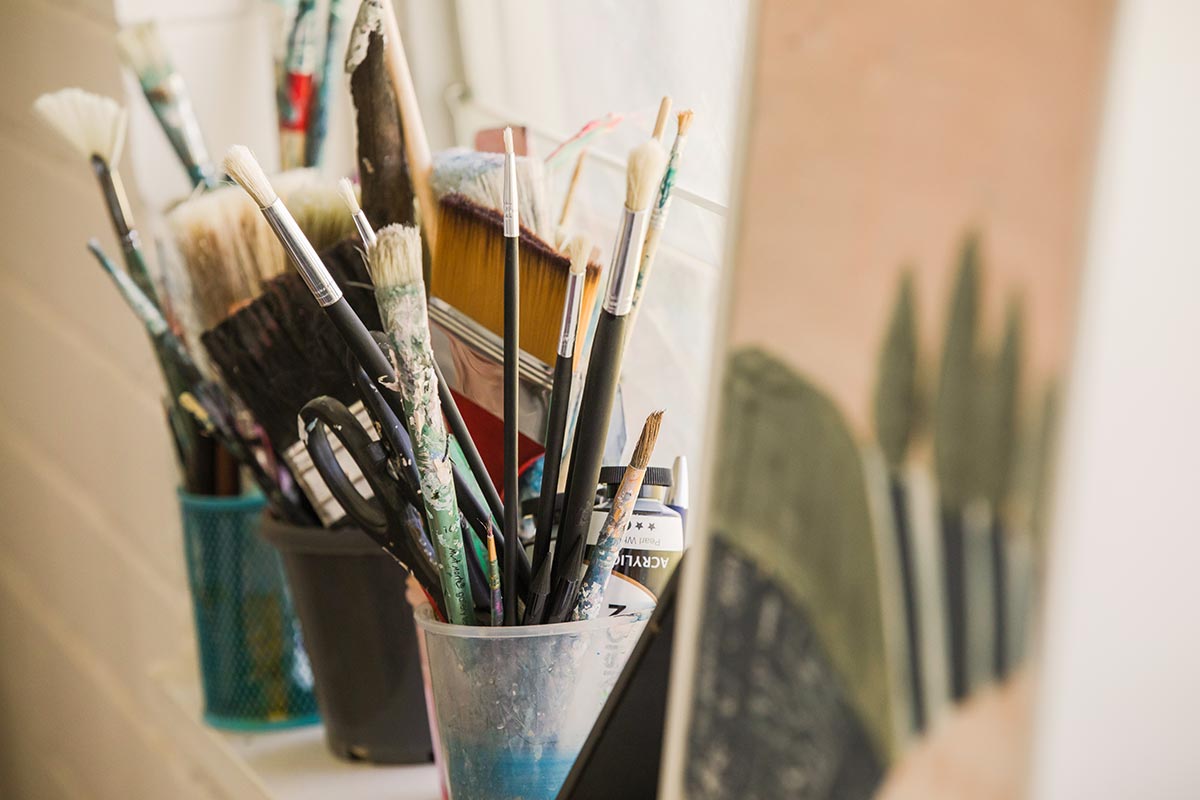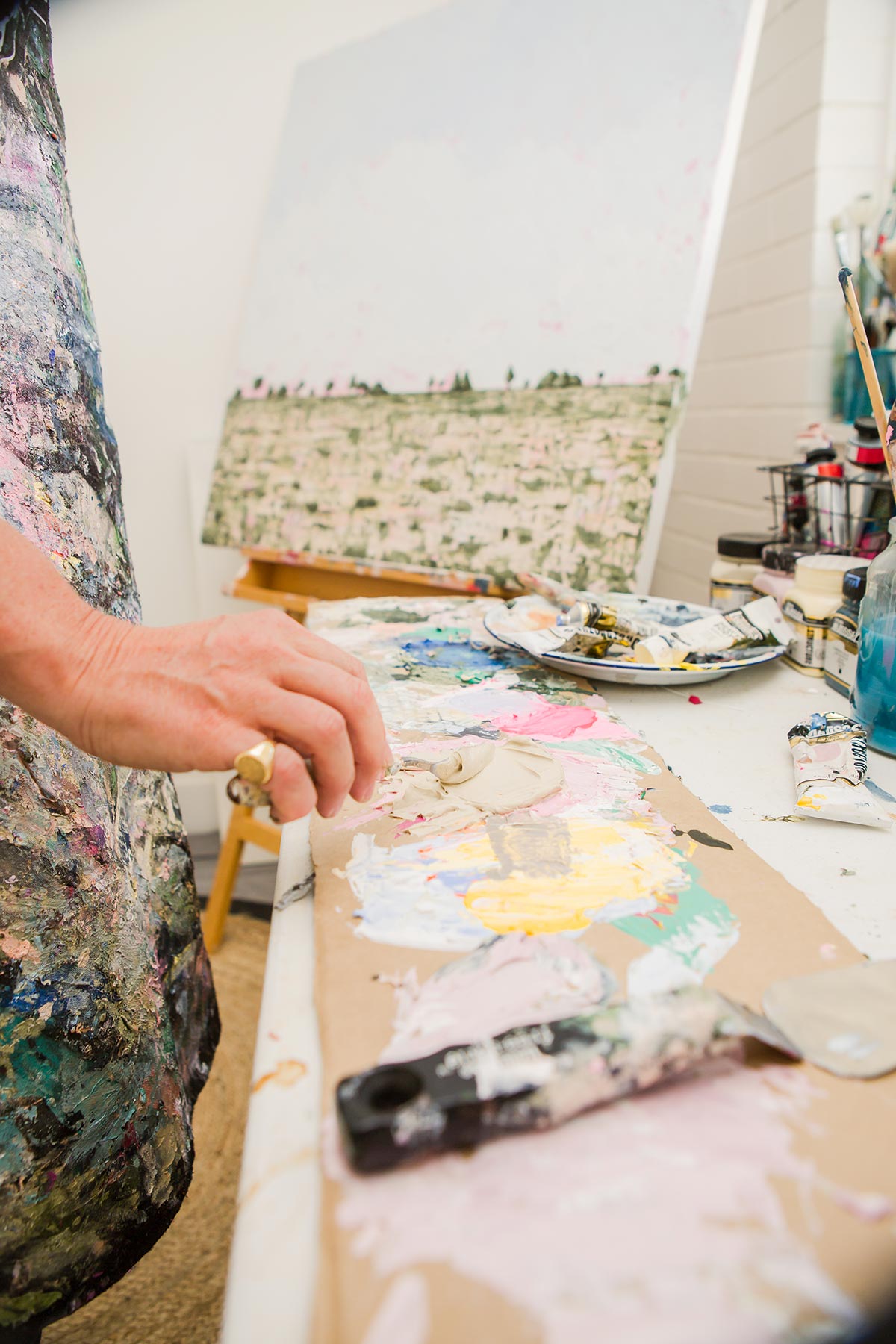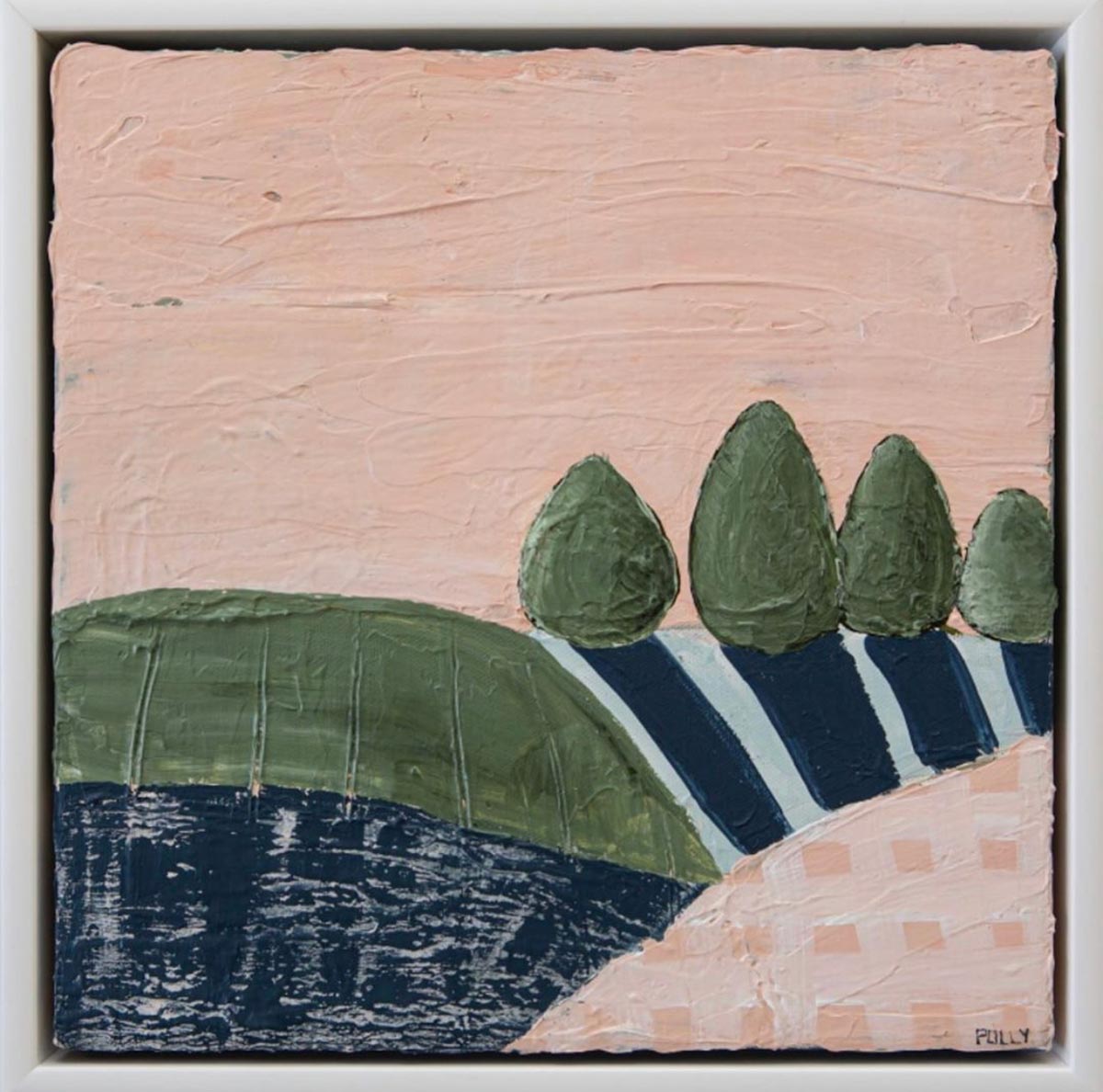 Meet the Maker Radio
'Feel Good'
"Uplifting and sentimental beats to get your artistic juices flowing. These songs are what I play when I hit the studio to get me into the mood for creating." – Jayde
Where to find her
Name: Jayde Chandler
Business Name: Jayde Chandler ART
Job Title: Artist
Website: www.jaydechandler.com
Instagram: @jayde_chandler_art
Facebook: Jayde Chandler ART
Photography by Edwina Robertson and Louise Gronold