Located in Brisbane, Australia, Art Box designed by Sparks Architects is a transformation of a repurposed industrial building to a fresh and innovative pied-a-terre that capitalises on the structure's generous floor plate, soaring ceilings, and clerestory lights. The architectural response is essentially a house, garden, and terrace, all within the original warehouse shell. Let's look at the transformation!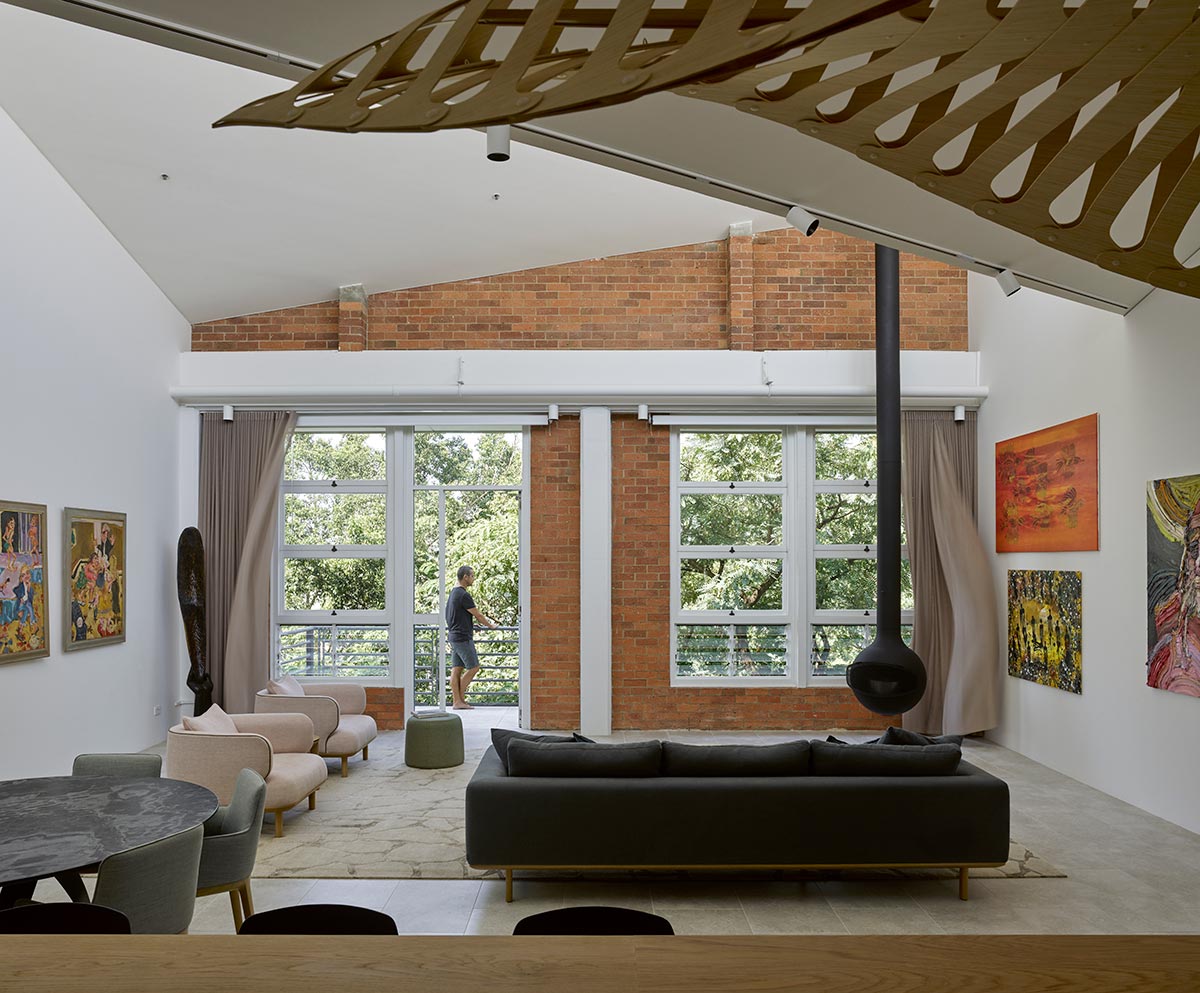 "The previous warren of rooms were stripped out completely to provide a huge bright, airy, space. Floating within this is a cocoon – black steel clad and oak lined – containing the quiet spaces of the master suite with its ensuite and walk-in robes. This cocoon sits free of all structure, except the floor, within the volume of the entire apartment flowing around it, allowing the full original industrial ceiling and clerestories to fly across the space overhead." – Sparks Architects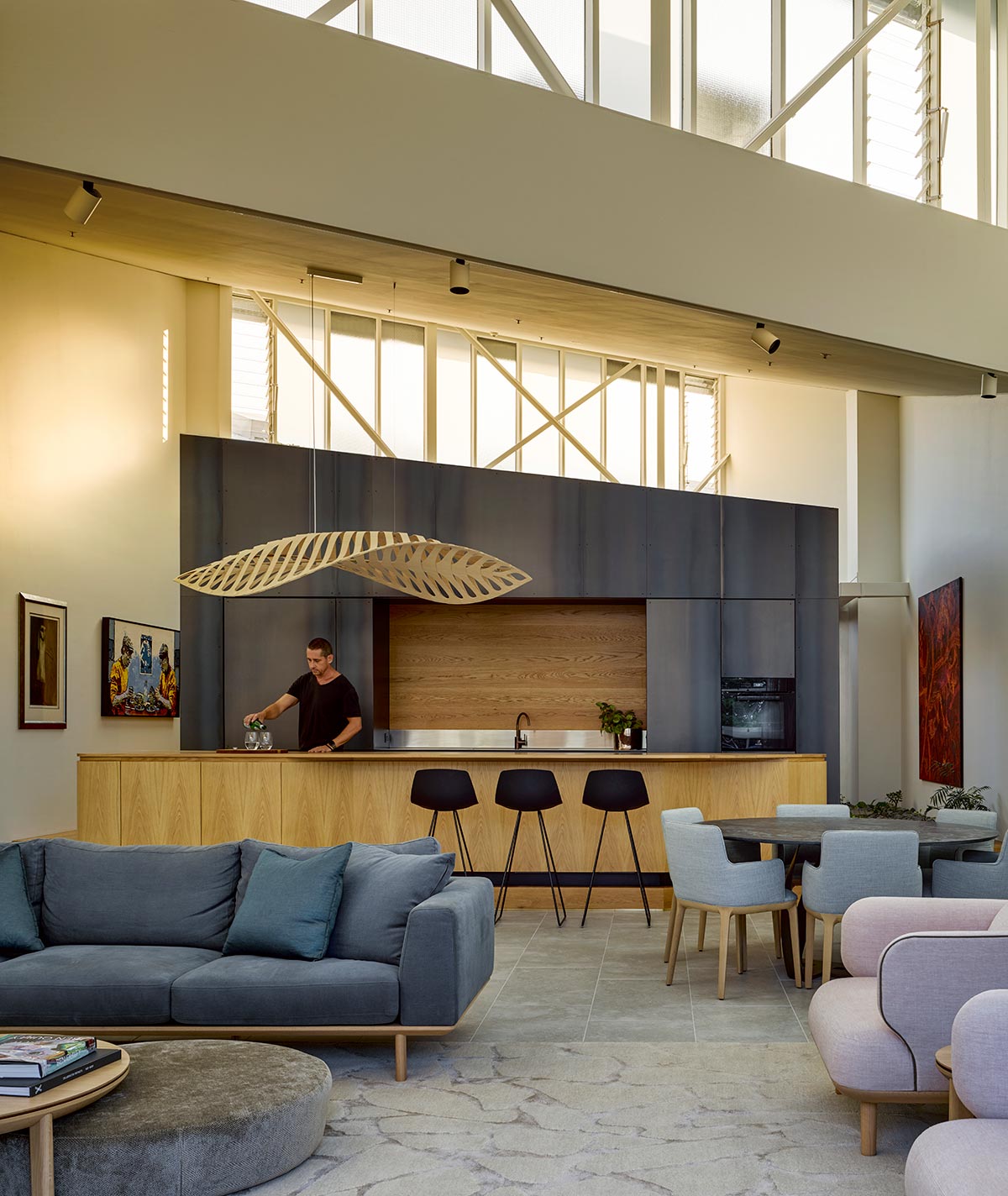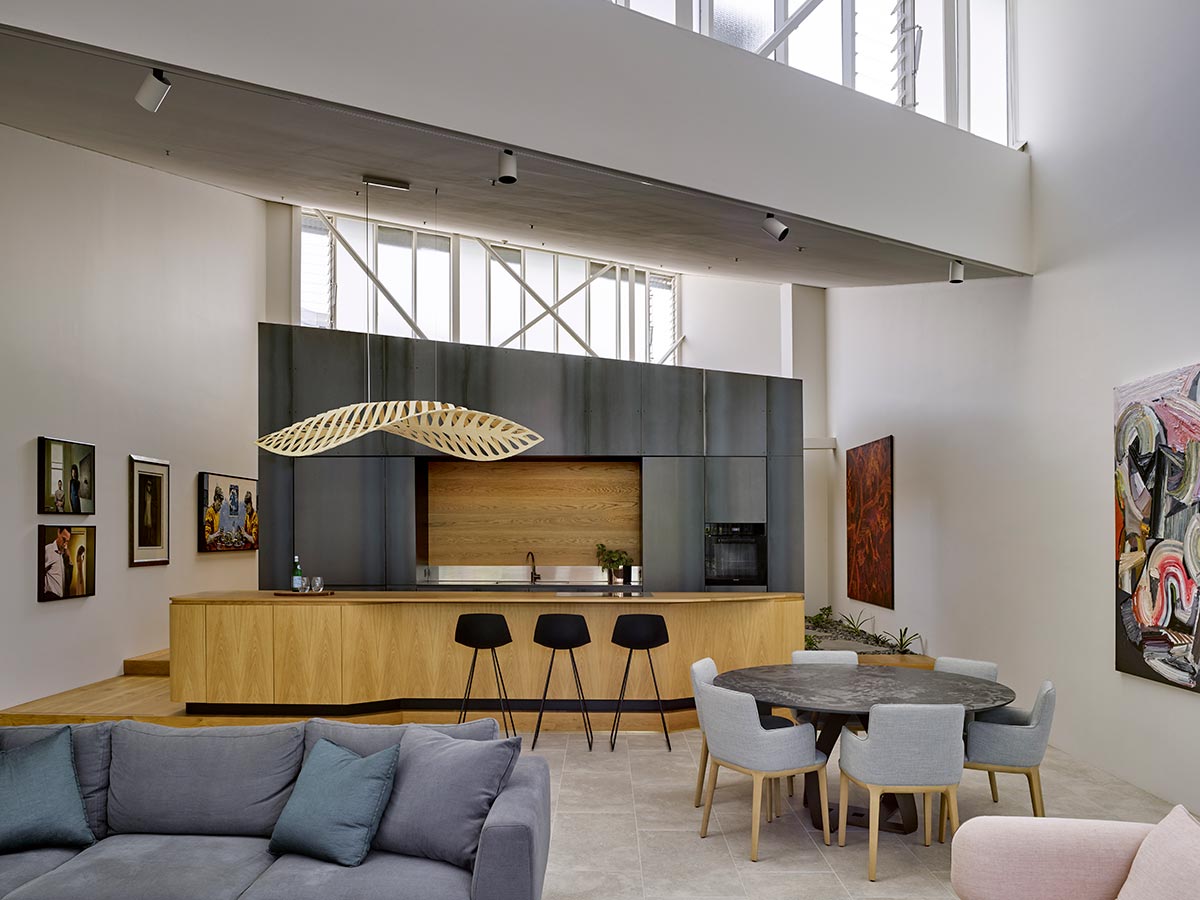 Internally, most spaces are adorned with timber and grey tones which are balanced with white walls and dominant aesthetic features such as art pieces, indoor plants, and other decors This combination of materials has added to the classic yet contemporary vibe of the rooms that is further accentuated with natural lighting to provide a very calm and subtle ambience with a perfect amount of warmth.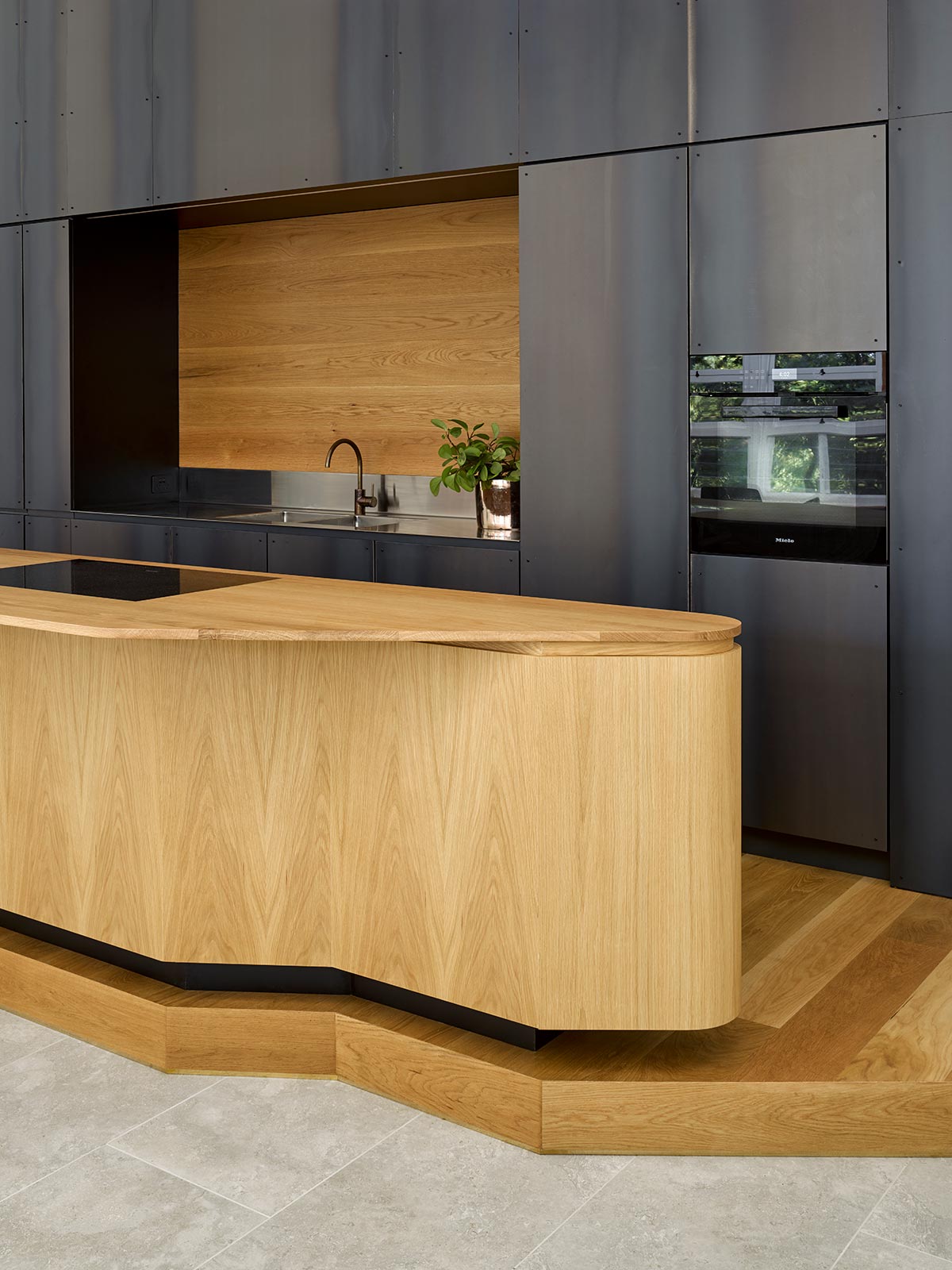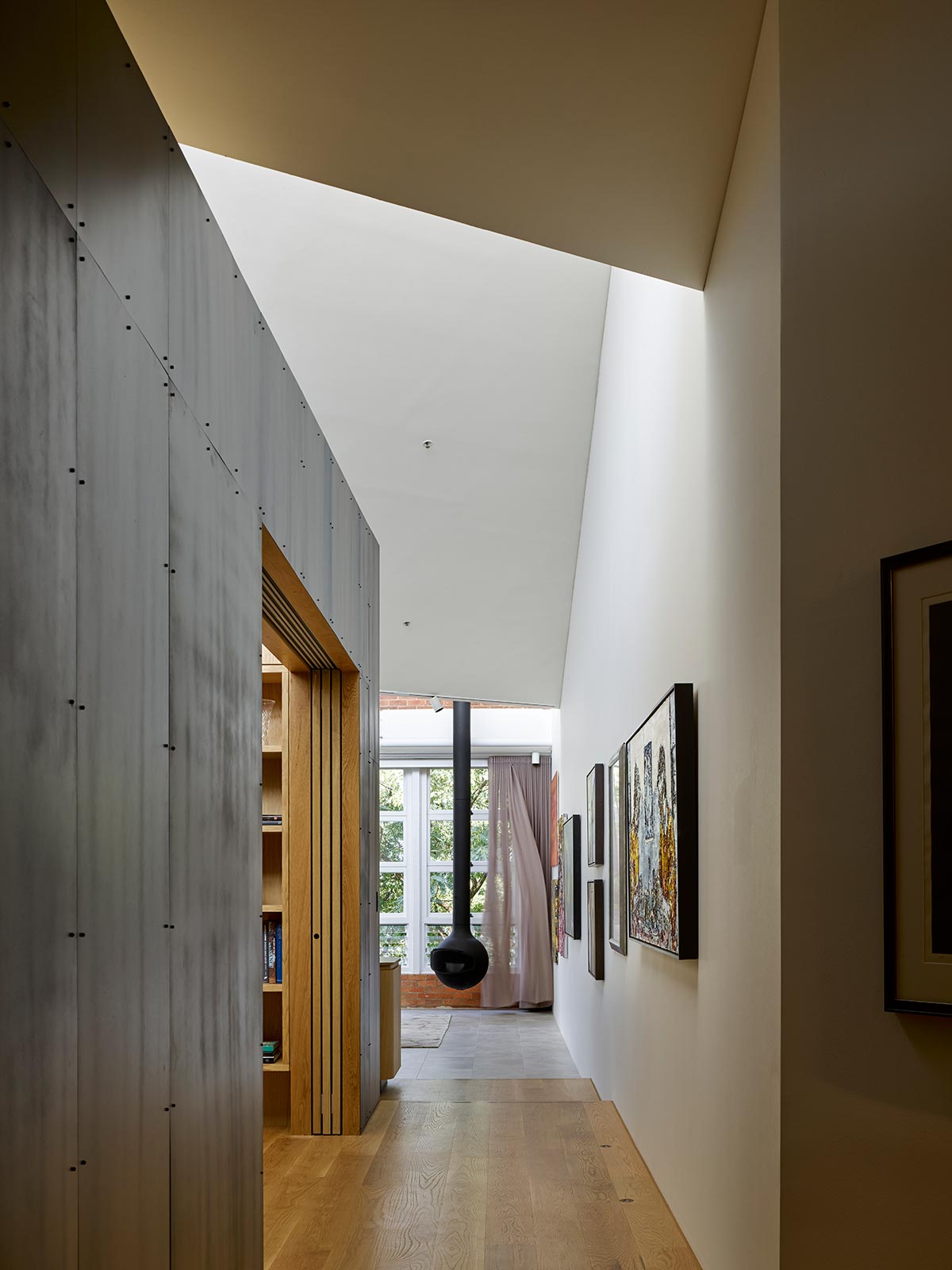 "The industrial aesthetic of the hot rolled steel plate cladding around the cocoon contrasts with the warmth of timber detailing to provide a strong, sculptural counterpoint to the light (and art!) filled the gallery space of the original shell. Floors throughout the apartment vary not just in levels, but in materials as well. Along one side an indoor, Japanese inspired, pebble garden is created complete with an 'outdoor' shower." – Sparks Architects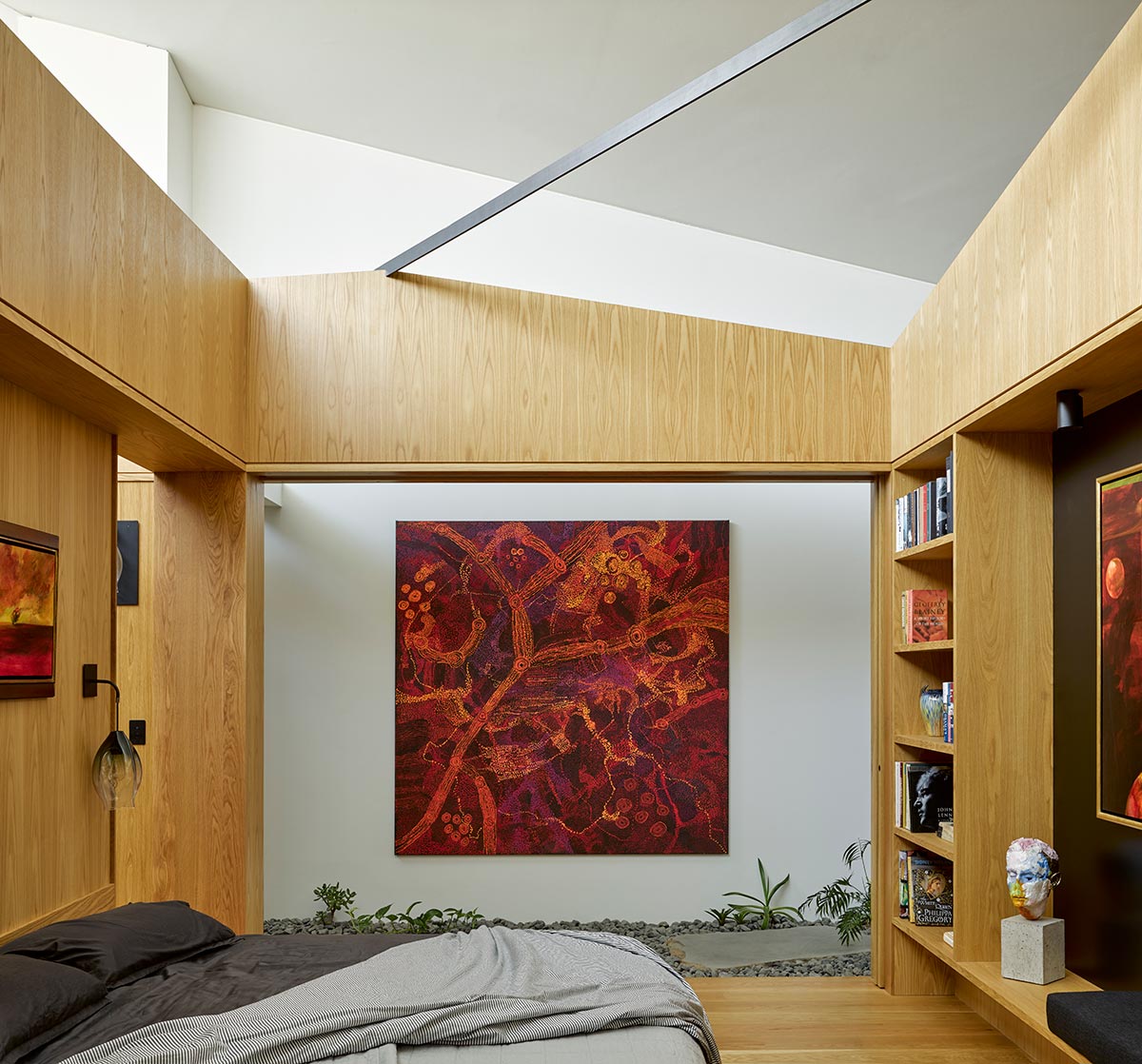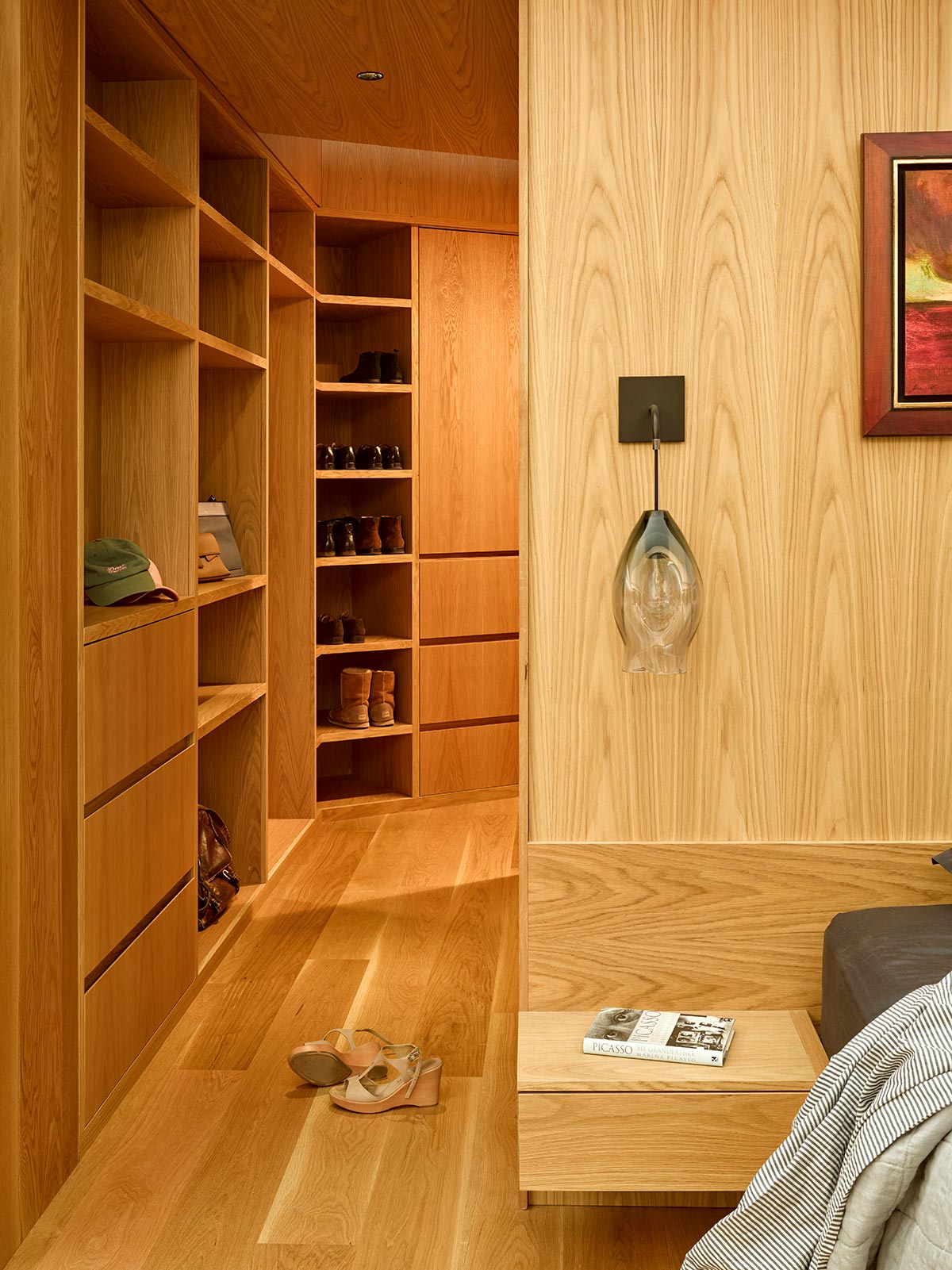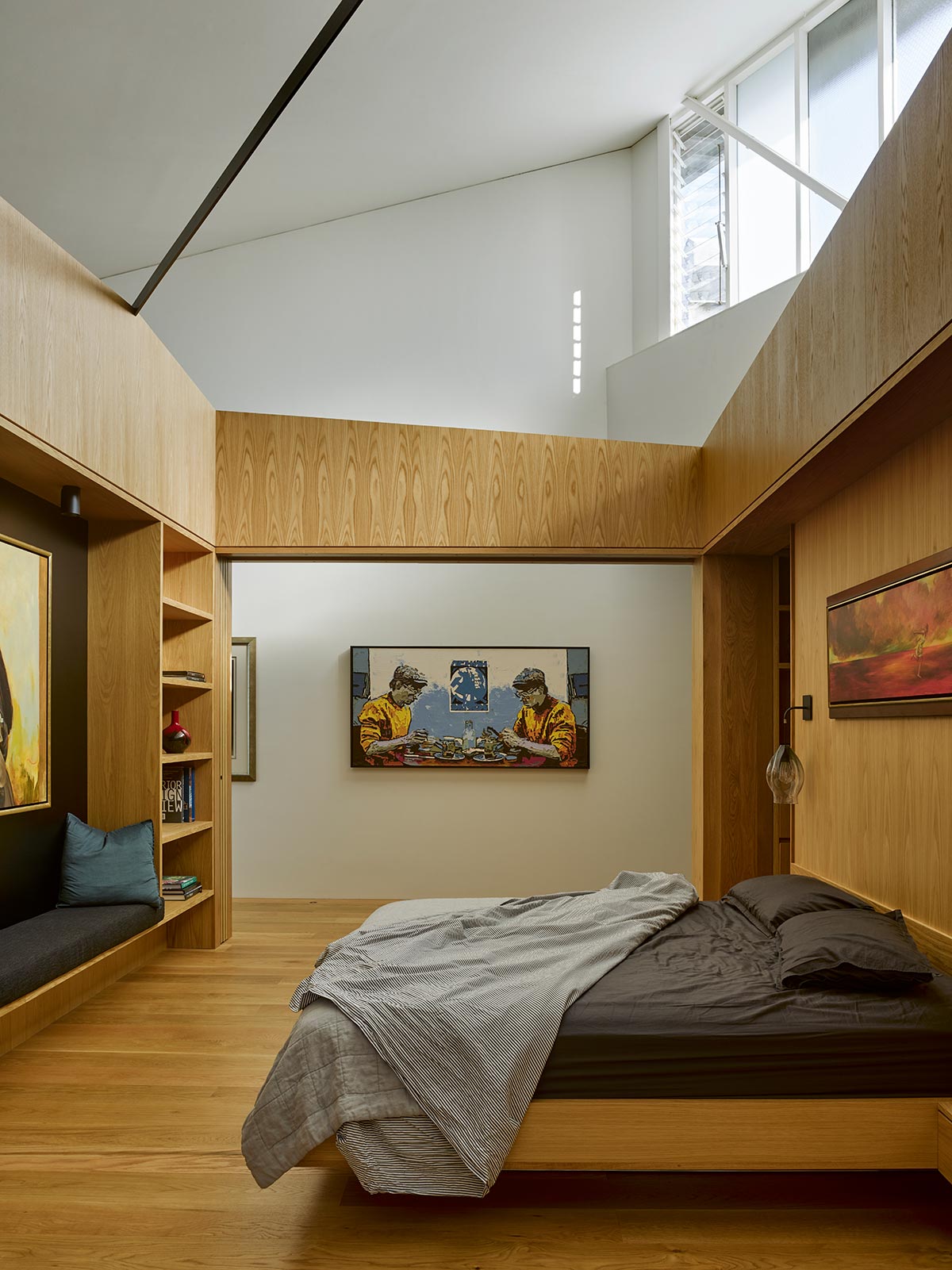 With a beautiful ensemble but refined choice of materials and overall design, the journey from the front door of this apartment is an adventure of changing textures, levels, and brightness. This vibrant home offers a fresh take and new experience on an existing structure that is both bold and innovative. Kudos to Sparks Architects for another superb project!
House Project: Art Box
Architect: Sparks Architects
Location: Brisbane, Australia
Type: Renovation
Photography: Christopher Frederick Jones