Situated within Fitzroy North dotted with Victorian terrace houses, sits the Falconer Street Residence, a striking renovation that sought to blend in amongst its surrounding landscape. This tranquil alteration and addition project was design by Sonelo Architects Let's take a look around…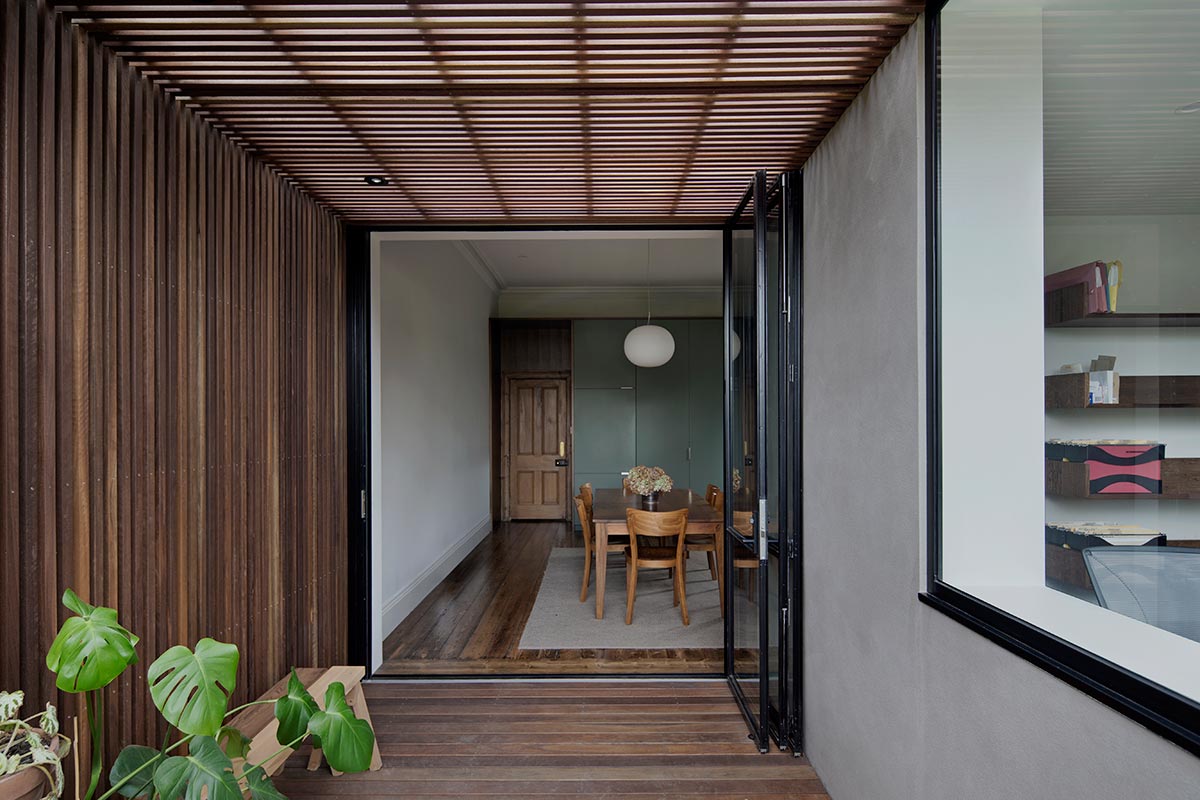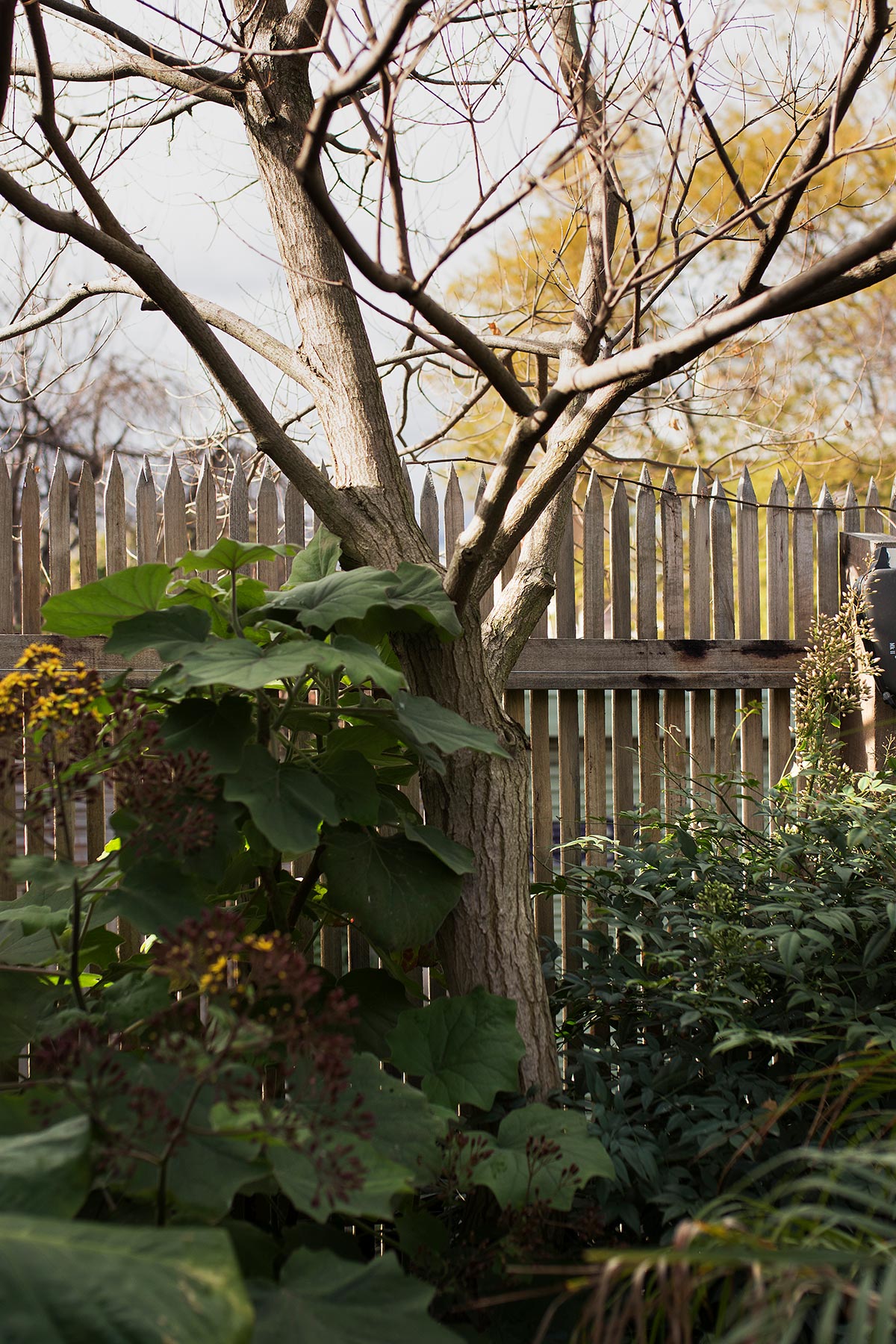 The home interior opens itself with a mild yet strong facade that merges with the surrounding the environment. This can be much attributed to the layout reworks involving the new kitchen, dining and home office that seamlessly blend themselves with the outdoor garden and the bluestone laneway.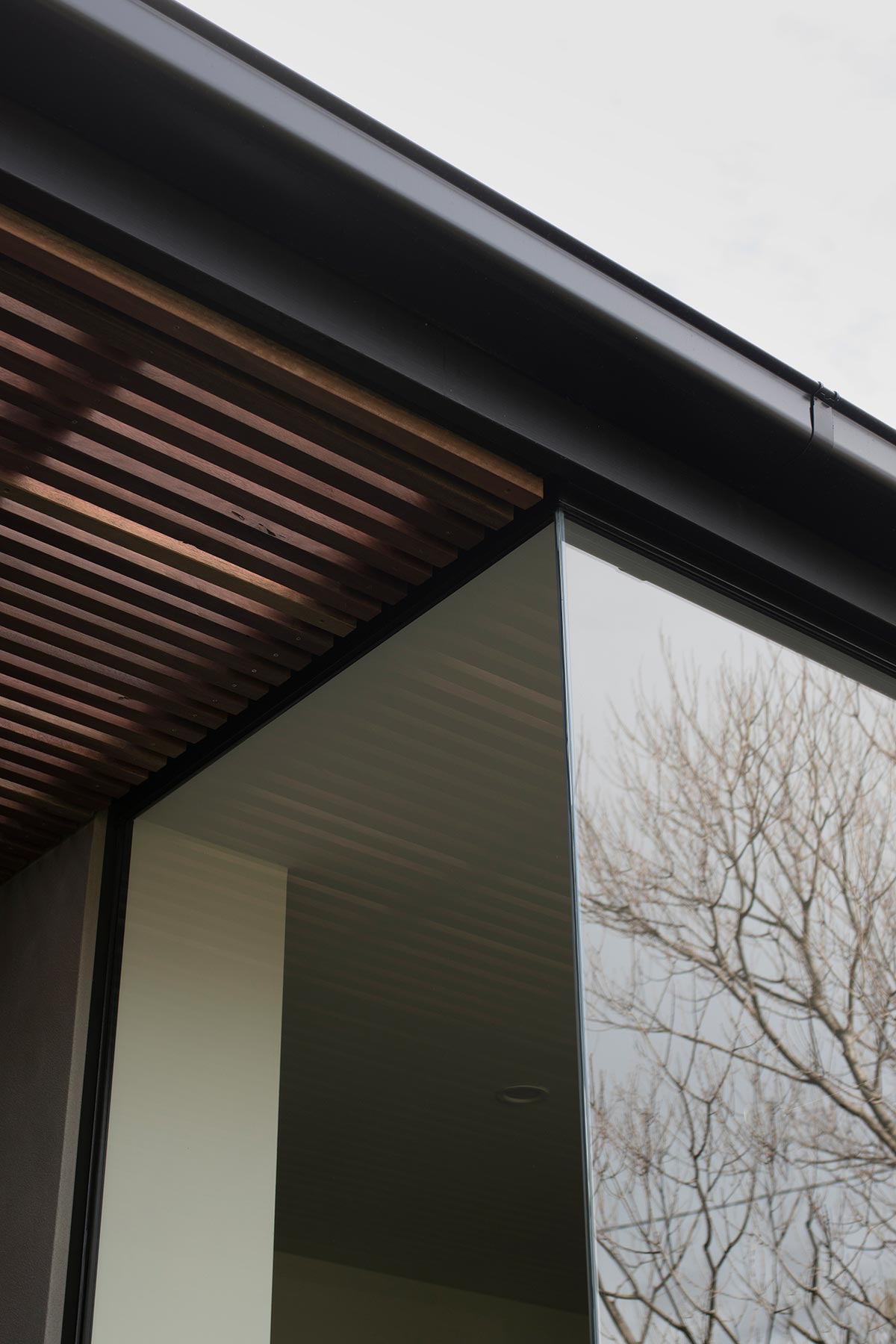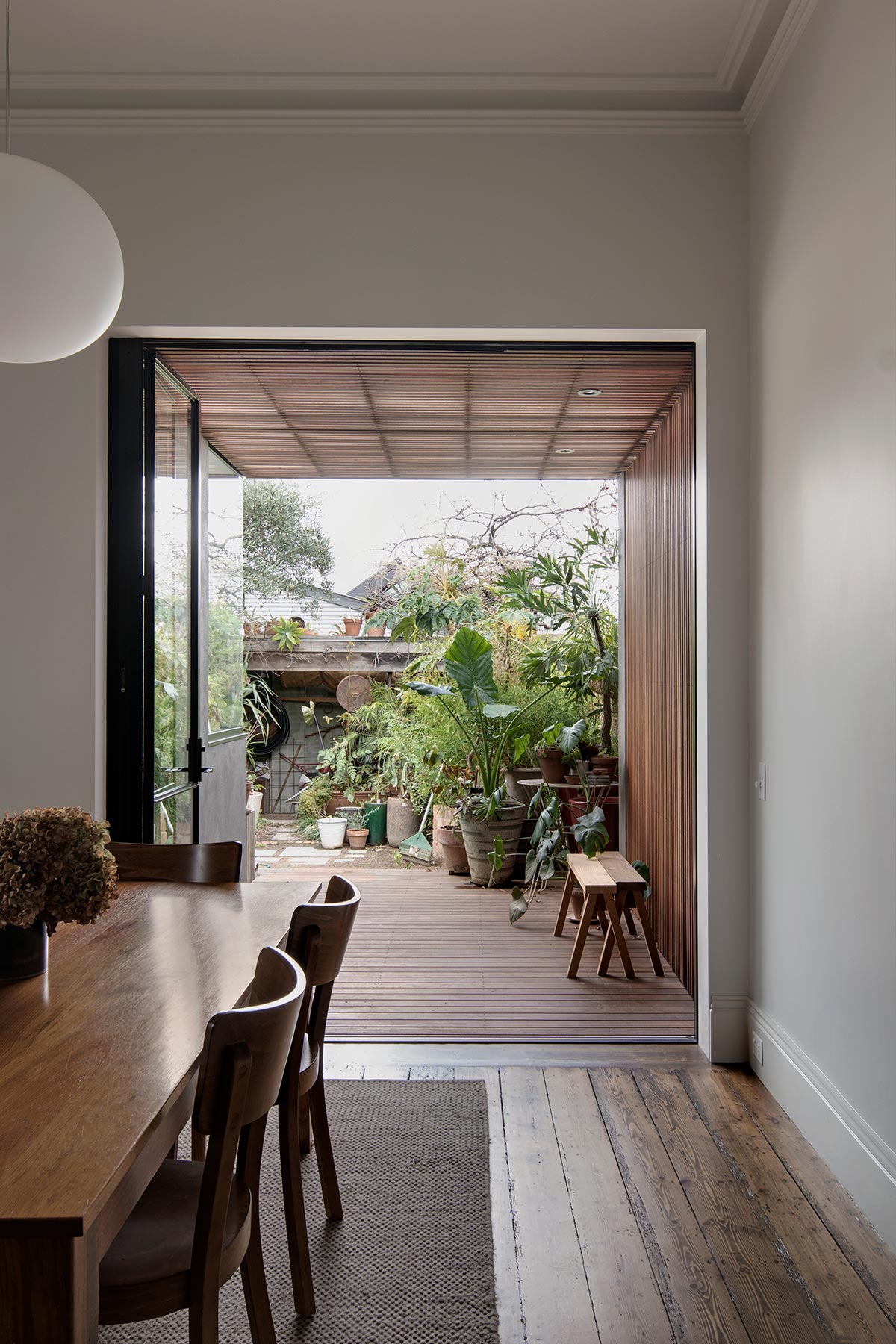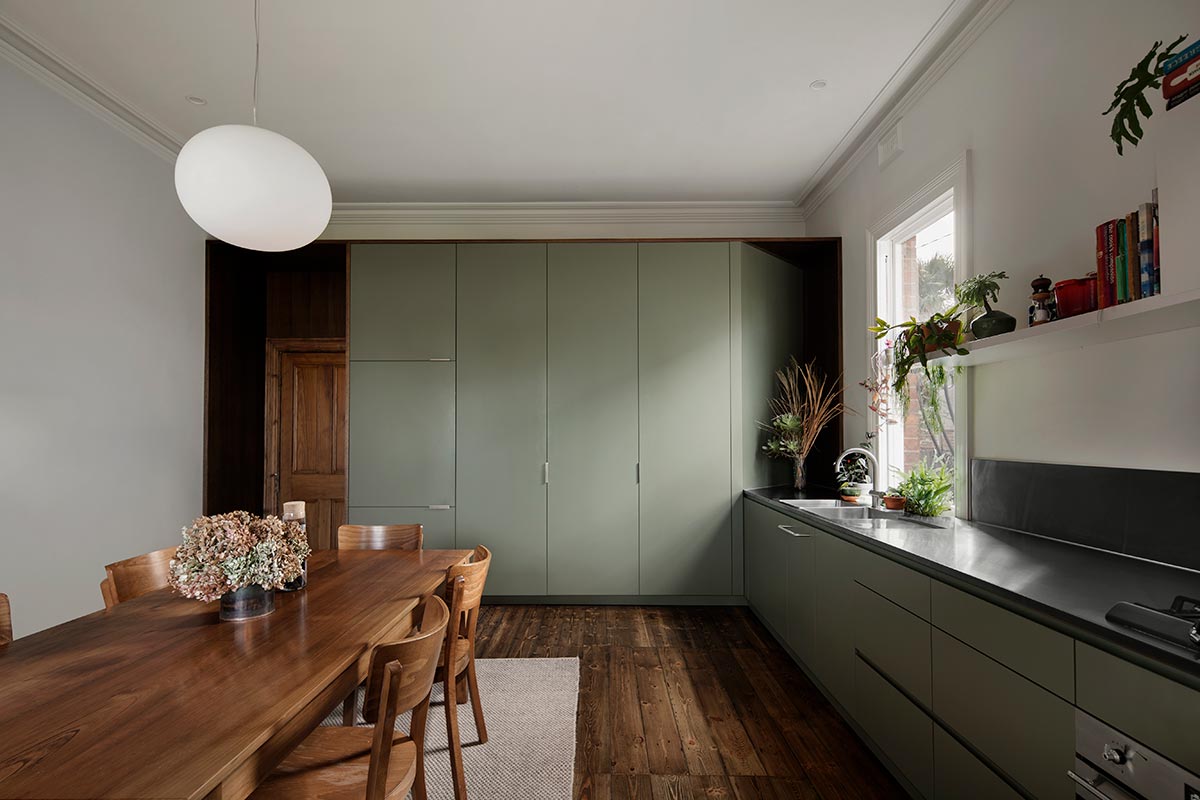 The kitchen and dining combo display a cool texture combination between the earthy hardwood finish and the solid light olive green cabinetry, contributing largely to Falconer Street as more than a home but an inner suburb sanctuary.
Pieces of the surrounding landscape can be seen throughout the home with pots of luscious greens sporadically displayed, reflecting the client's initial request of having the two major spaces come together.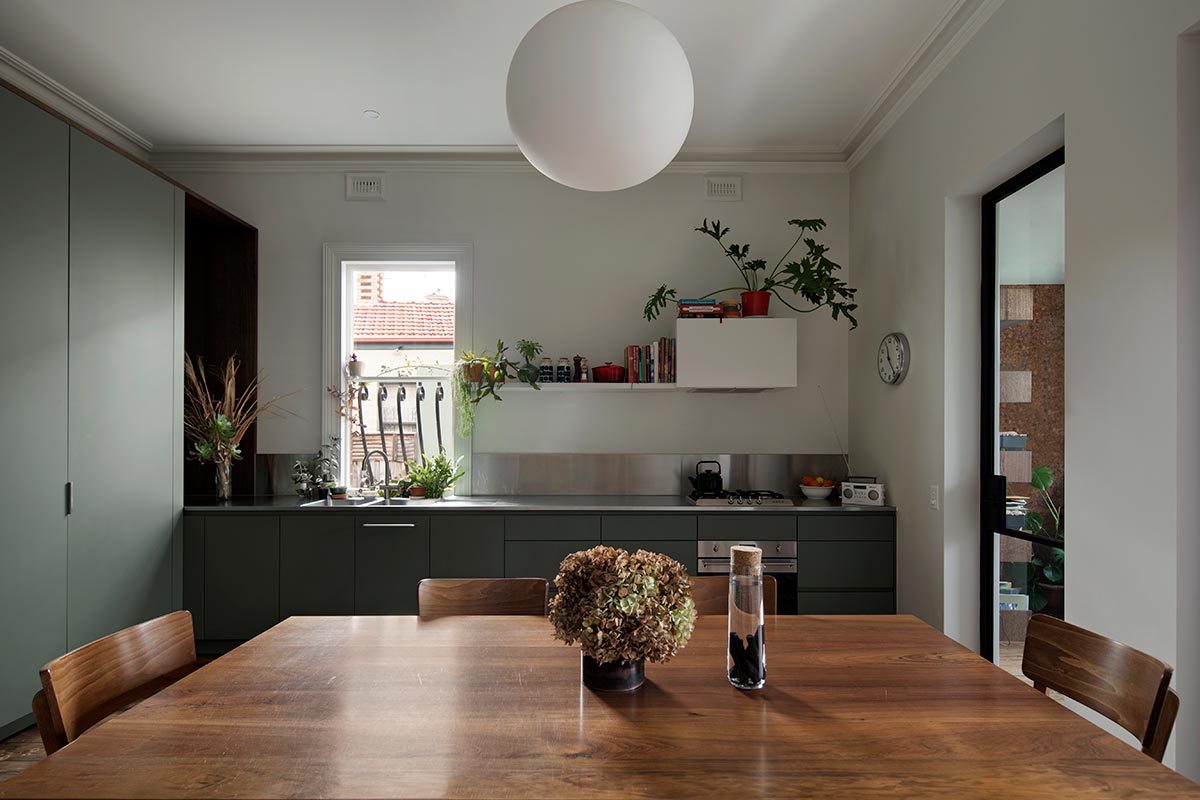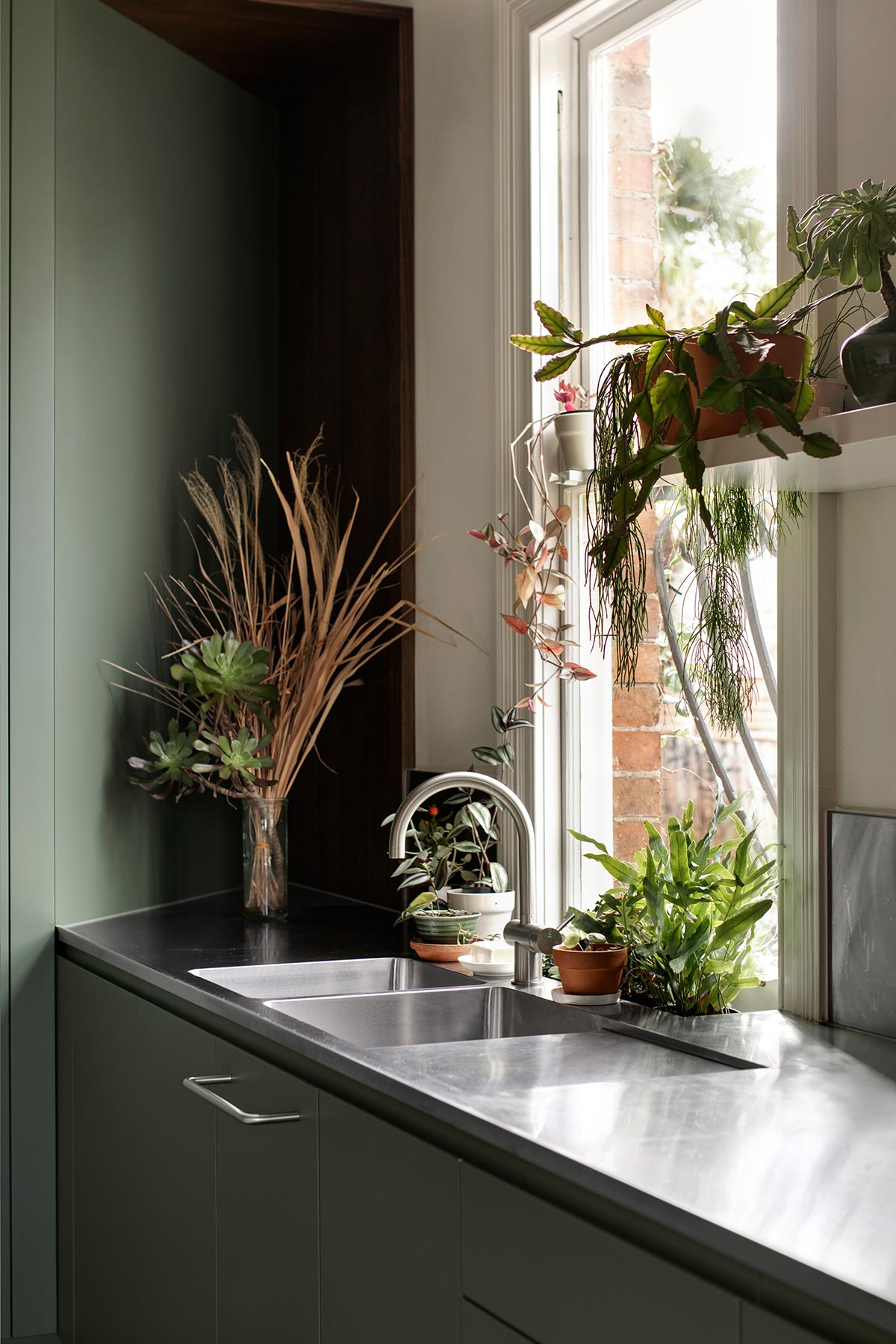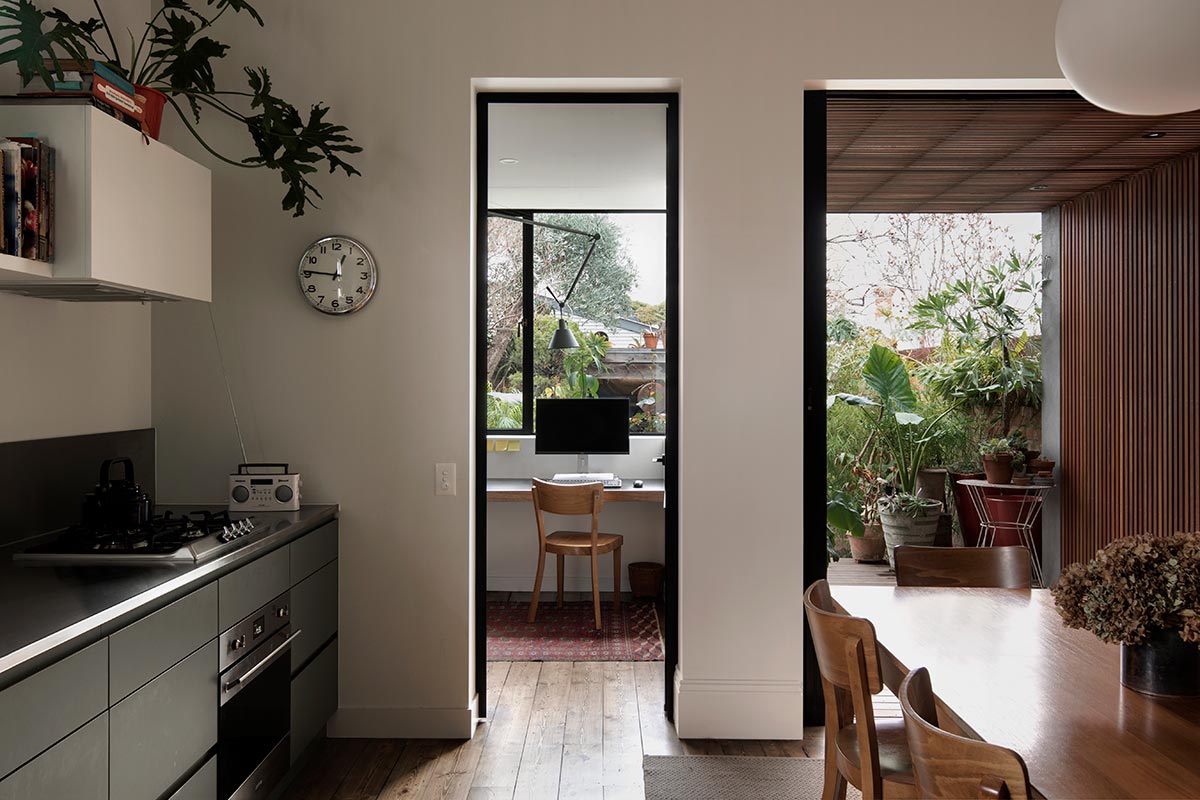 A small office space adjacent to the kitchen and dining is treated with a magnificent view of the garden. A frameless corner window provides much of the view and spaciousness, perfect for a good productive day at home.
The new veranda opens brightly from the lined timber battens, allowing as much light to pierce through, serving a good transition point between the indoors and the outdoors.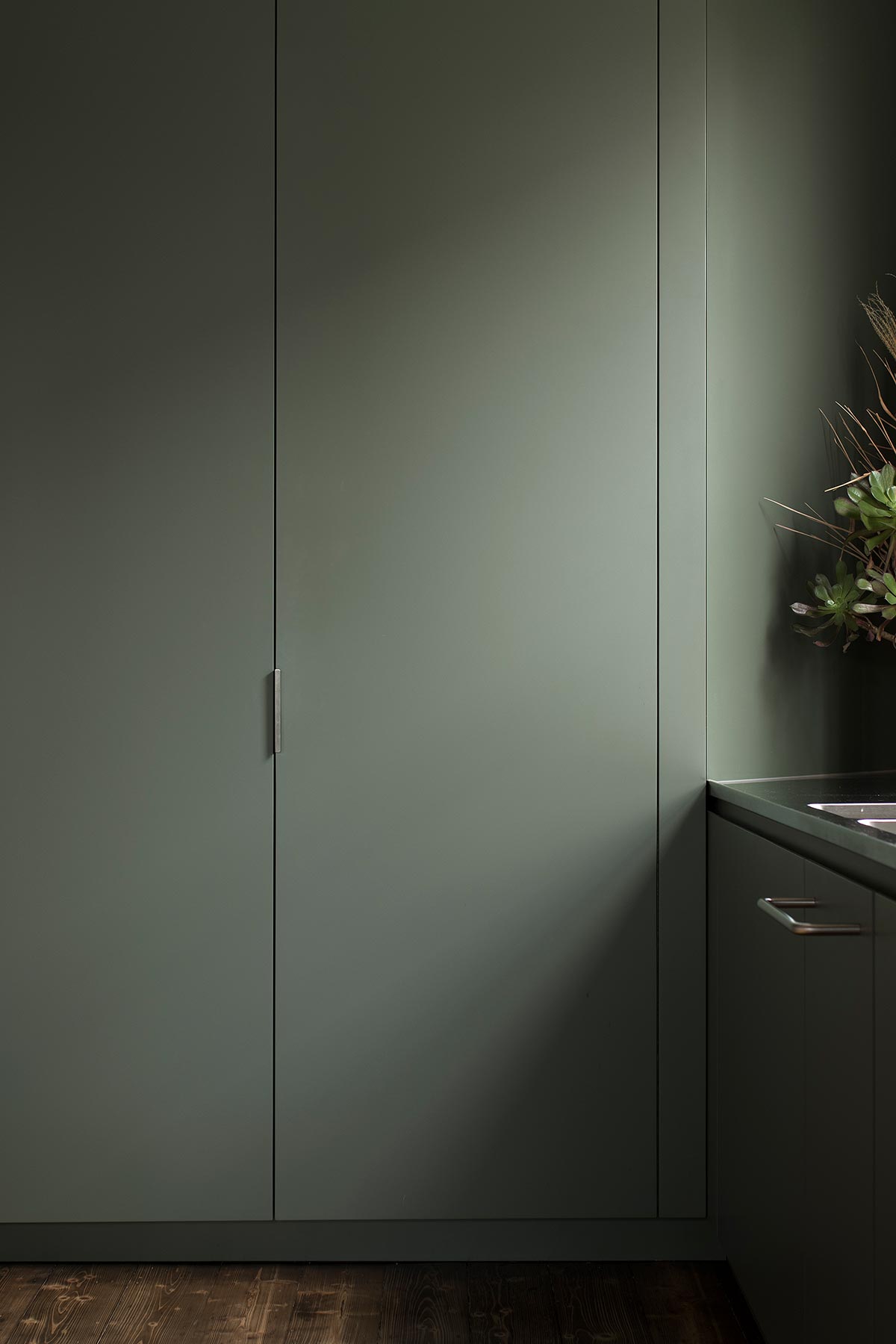 Project: Falconer Street Residence
Architect: Sonelo Architects
Location: Fitzroy North, Australia
Photography by Ben Hosking