Ewert Leaf is a multi-disciplinary design firm based in Melbourne, Australia. Founded in 2009 by co-directors and schoolmates Toby Ewert and Will Leaf, the company prides itself on understanding the inherent relationships between architecture, urban design and landscape architecture. Carefully managing the balance between creativity and practicality, Ewert Leaf have a knack for creating pragmatic design solutions which are contemporary yet enduring.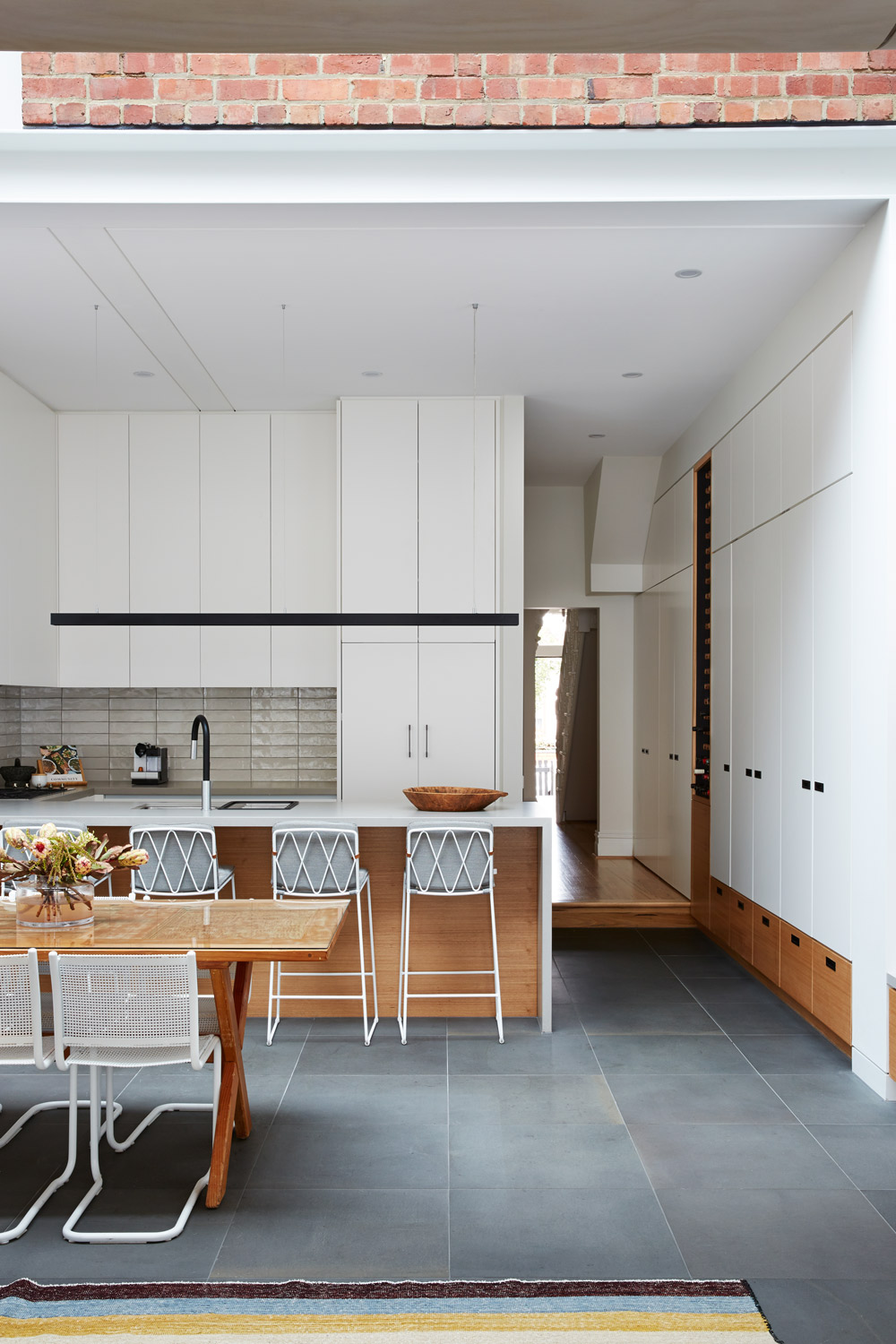 From boutique interior fit out projects, to large scale multi use and multi residential developments, it's no surprise that the company has a history of picking up awards across residential and commercial projects. Designing the fit-outs for some of our favourite Melbourne's cafes and restaurants, including YGAP's initiative, Feast of Merit, Tommy Collins' bakery cafe, The Hamptons and renowned pastry chef Matt Forbes' Cobb Lane in Yarraville, Ewert Leaf have a knifty little collection of projects under their belt.
George Takes Twelve
We sat down with co-director Toby Ewert to discuss taking a creative yet commercial approach to projects, the inner workings of a 28-strong team and how he tackles pesky creative blocks. Here's what he had to say.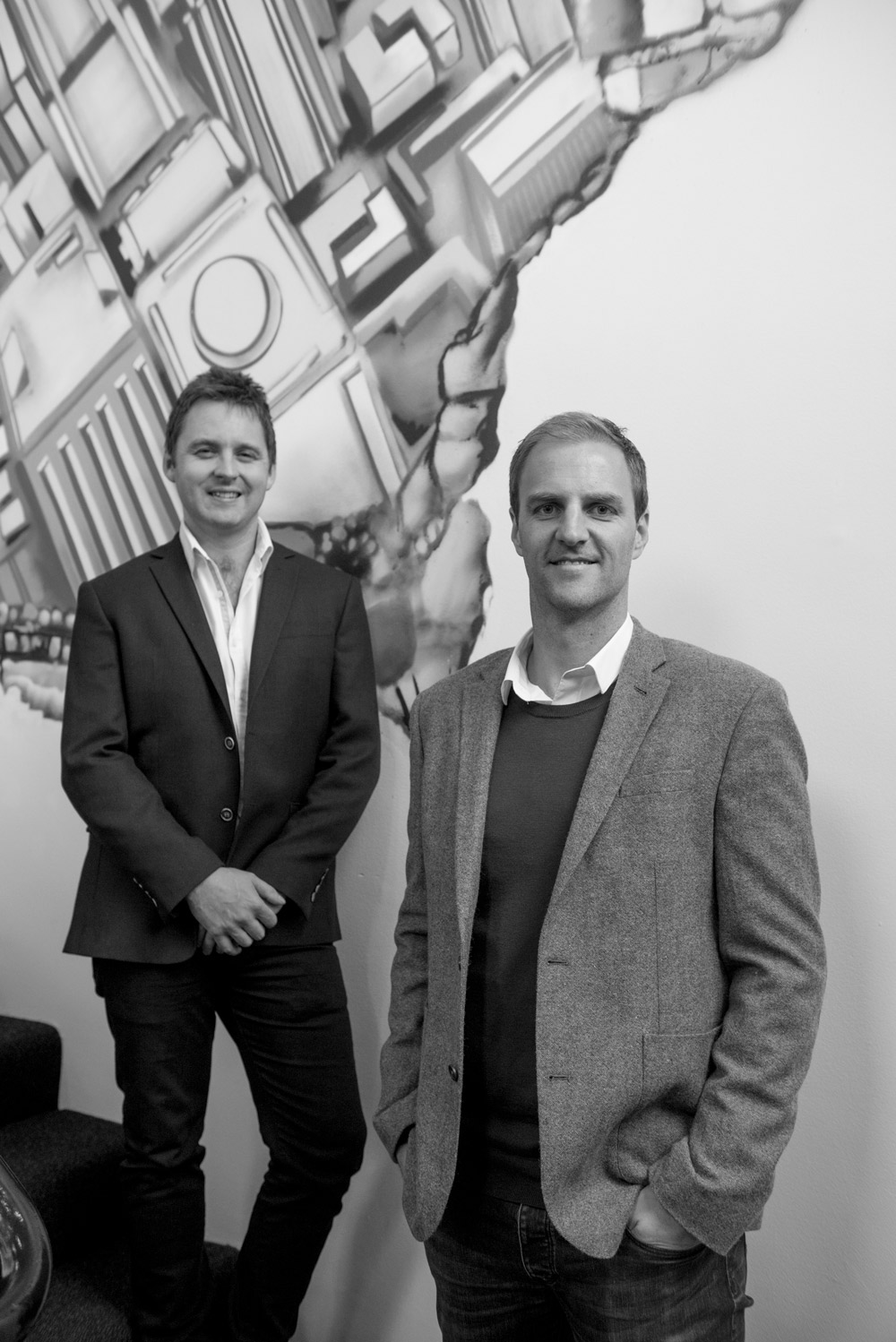 1. When I was growing up, I wanted to be…
I always wanted to be an architect – Dad wasn't initially overly impressed given he is a builder and has enough architects in his life already!
2. Can you tell us a little bit about yourself and your company, Ewert Leaf?
My business partner, Will Leaf, and I founded the company in 2009 – it seems a lot longer ago! We played football together at university, and after cutting our teeth at firms in Australia and overseas, we decided the time was right to form Ewert Leaf.
We work in a variety of sectors – multi-residential, residential, hospitality, commercial office and retail, childcare and health, and aged care and retirement. This may seem like a broad scope, but to put it simply, we are a design firm, and we endeavor to work on interesting projects rather than tie ourselves to one area.
We take a creative yet commercial approach to our projects and work hard to maintain a careful balance between creativity and practicality. We always test our designs in terms of cost as well as aesthetics, and we really encourage an open dialogue with our clients, who we see as collaborators. This seems to resonate well with our clients and gives them the confidence to work with us on an ongoing basis.
We believe strongly in innovation because architects are essentially creative problem solvers. We encourage our staff to think beyond any perceived boundaries and we have an internal Incubator program where staff pitch an idea or product, and each winner has the option to develop a prototype of their concept.
We are also involved in our own development projects, with three currently on site and another going to market shortly. On the back of our role as developers, we have created a property web app called Landchecker, which is a free online platform that enables people to easily access planning information about their property. We are currently introducing some exciting new additions to the platform so watch this space!
It's been a rollercoaster over the 8 years so far, but the future is exciting as the firm builds momentum. A lot of things that we have been working towards are coming to fruition which is awesome.
3. How is your studio structured? 
We have 28 staff now, with a variety of roles. We are 70 percent female, with people from all over the globe, so it's a great melting pot of experience and skill sets. We have around 40-50 projects at any one time, however, they are all at various stages, which means resourcing well is essential.
We don't outsource anything, as we have a strong interiors arm to back up the architectural side, and we prefer to manage the project from concept to handover. We really aim to deliver a complete service for our clients.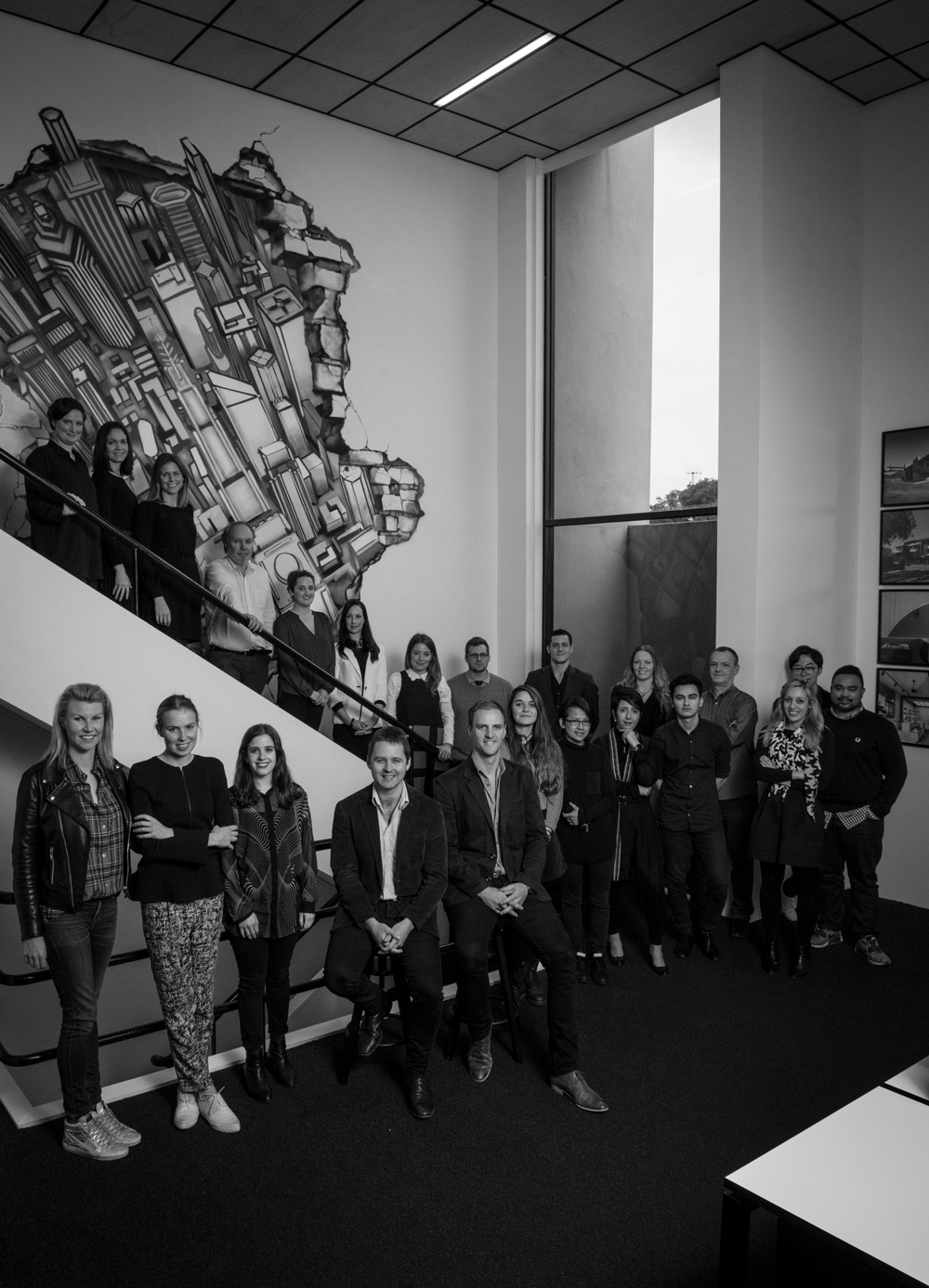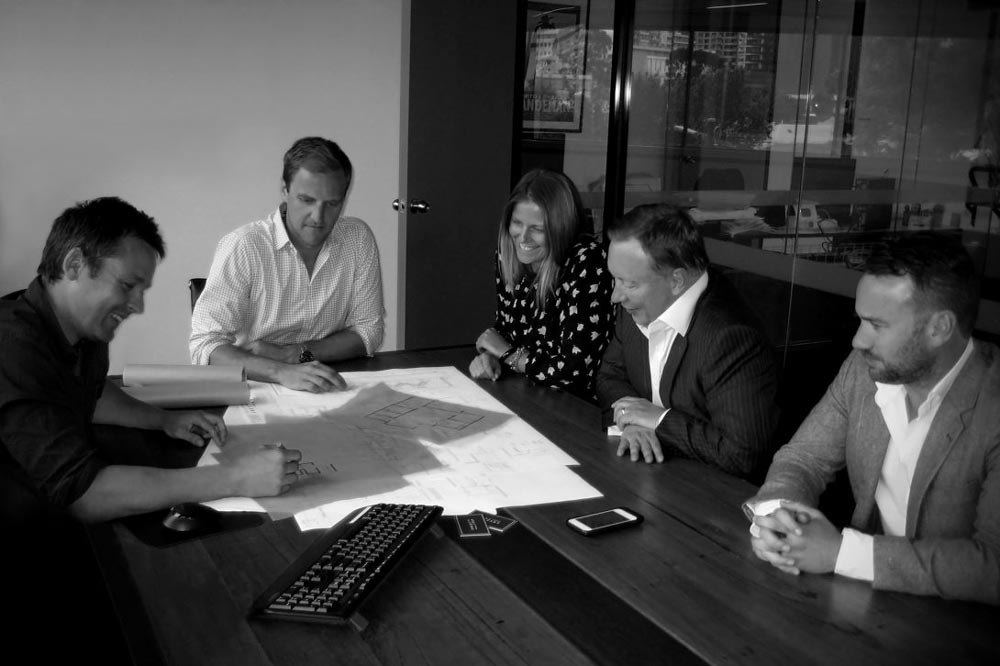 4. What exciting projects (present or past) are you proud as punch about? 
It's a cliché, but we actually love all of our projects as we base our business on being involved with the right people and the right projects. Some of our own developments in Malvern and Elsternwick are going full steam ahead on site, so we can't wait to see our vision realized. We have also toiled on a brewery project on the peninsula which has been a lengthy process due to the intricacies of land use. It was a huge win to get a permit, so we can't wait to see it come to life.
5. What's the most treasured belonging/item in your own home?
The family is the easy answer, but I have a timber slab that my father salvaged from an old butcher's shop years ago and converted into a dining table. The top is one single piece of timber, and I've taken it with me to all my homes over the years. There are a lot of good memories etched into it!
6. What's the most impressive party trick you can muster?
I'm not much for a party trick – I'm more the guy who comments in the background with something witty. At least I think it's witty (my friends may beg to differ).
7. Are there any architectural trends you are excited about?
It's not so much the trends emerging, but some of the trends that aren't disappearing. We love using timber, off form concrete, and other robust materials, and I feel that the type of finishes we use aren't necessarily on trend, but keystones of our design intent. Some of the prefab cross laminated timber is very interesting though, and I'm keen to see where that can go.
8. Tell us about a project that excited you but you never finished.
We've had a couple of designs that weren't built, or at least not yet, that we would love to see get off the ground. A couple of golf clubhouses in the Mornington Peninsula, and King Island, Tasmania were great designs but never progressed.
9. What's your go-to routine to shake off a busy week?
Will and I both do boxing a few times a week, so that tends to get your brain working again when you're a bit low on petrol. On the weekends, it's spending time with my family, as the young kids keep you present.
10. You've got a week off, where are you going?
Ideally sitting in the sun somewhere in Europe, but I'm also a big skier, so getting up to the mountains is my favorite way of switching off. Hopefully I can start getting the kids into it soon too. Maybe design a lodge somewhere if the opportunity arose.
11. Tell us about your best strategy for those dreaded uninspired moments. What gets you out of slumpville and back climbing the creative pinnacle? 
The boxing helps clear the brain, as all my energy goes into trying to stay alive at that stage. But we like to have a "cards on the table" approach in the office, so often its robust discussions with the staff to see what everyone thinks, so it's not all about how we see it. Plus a beer or a wine to help the creative juices flowing is never a bad idea.
12. Favourite architectural style from a bygone era?
I'm a big fan of Mid-century modern architecture – Palm Springs is a fantastic example of that. It's still prevalent today in current designs, which gives the impact of it at the time even more relevance.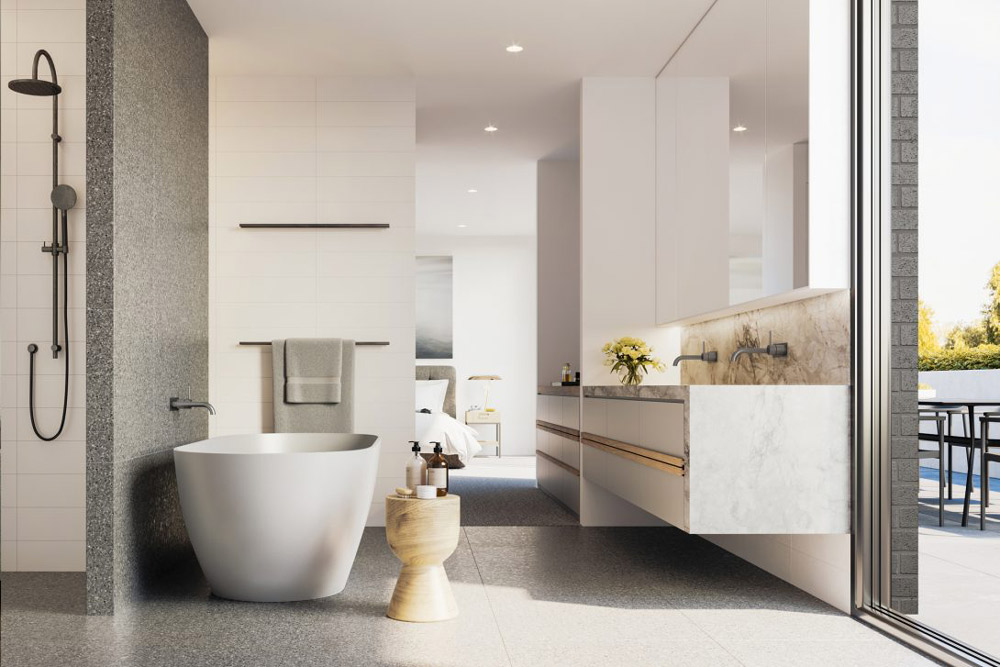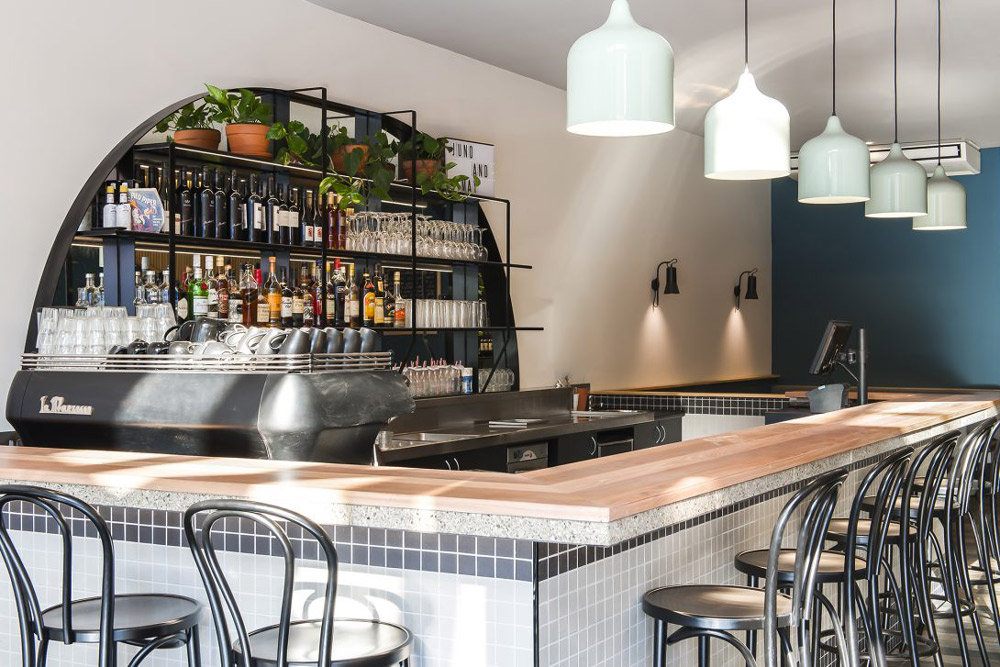 Why We Love Them
If you've ever found yourself stuck down a rabbit hole of awesome visual content on either our blog or Instagram feed, chances are you've laid eyes on Ewert Leaf's drool-worthy projects. Take, for example, the St Kilda West Residence, which we've personally dubbed an entertainers paradise.
Take one look at their work and it's clear that Ewert Leaf's young and vibrant team love what they do. Delivering projects across a range of sectors including multi residential, residential, hospitality, aged care, child care and commercial, there's no project too big for these guys. And with extensive expertise in landscape and interior design, in conjunction with traditional architectural services, Ewert Leaf aims to approach each project holistically, providing one point of contact for their clients. What a dream!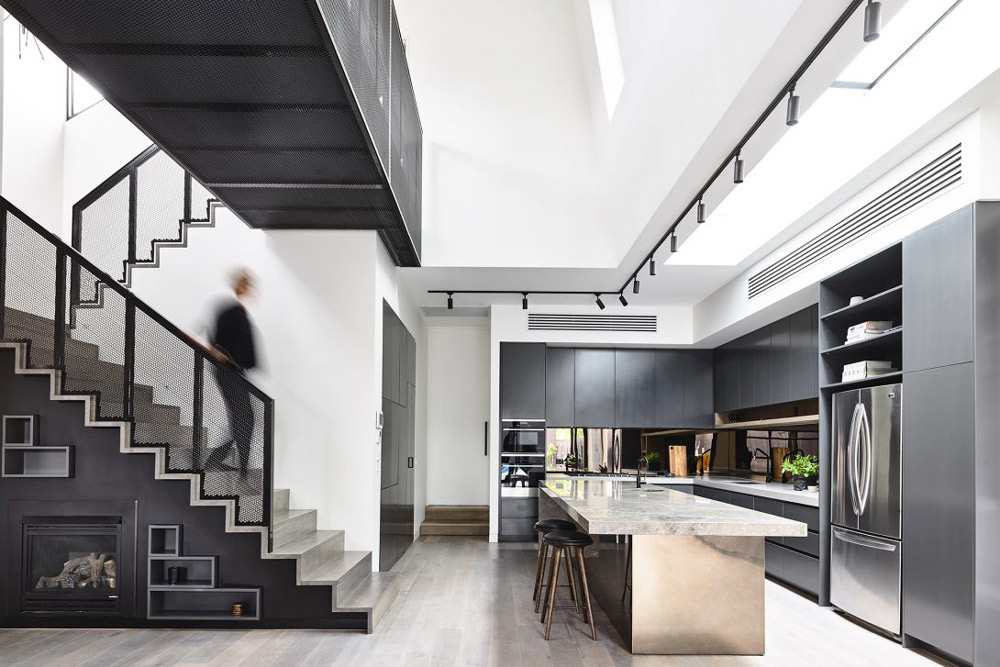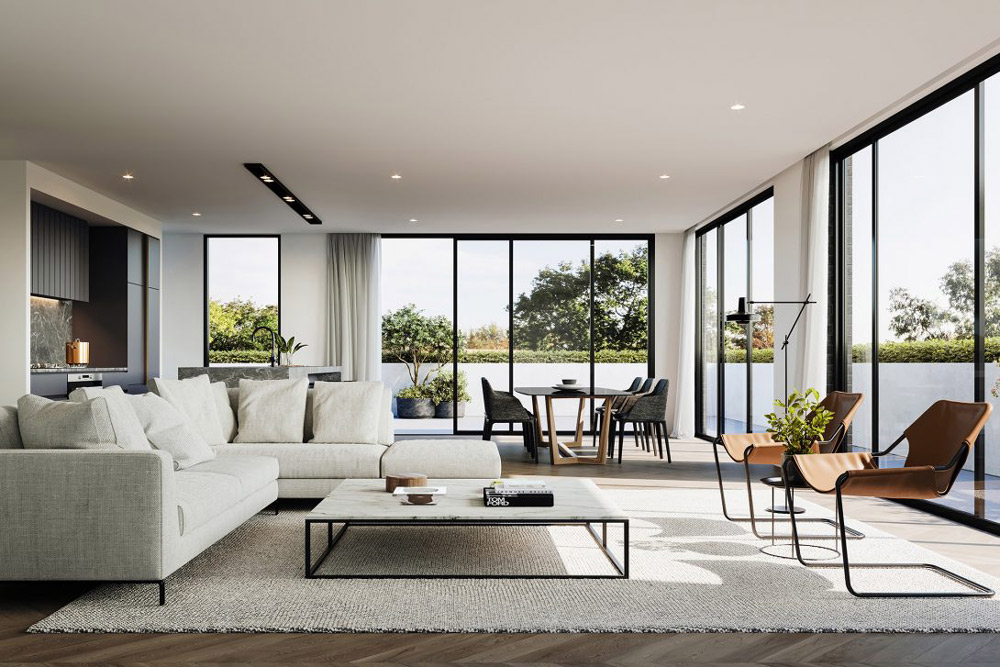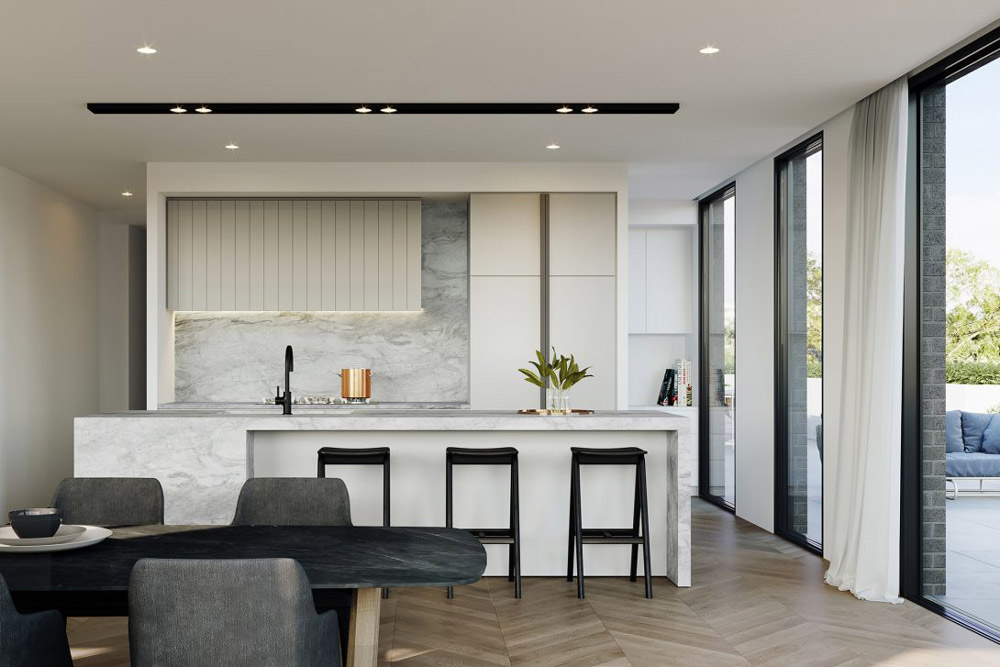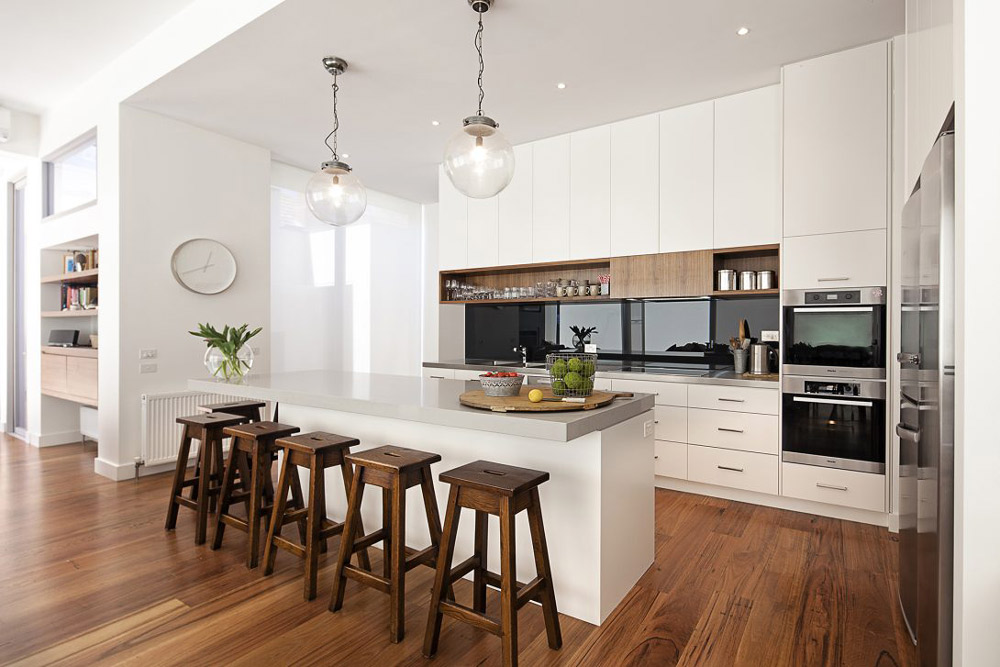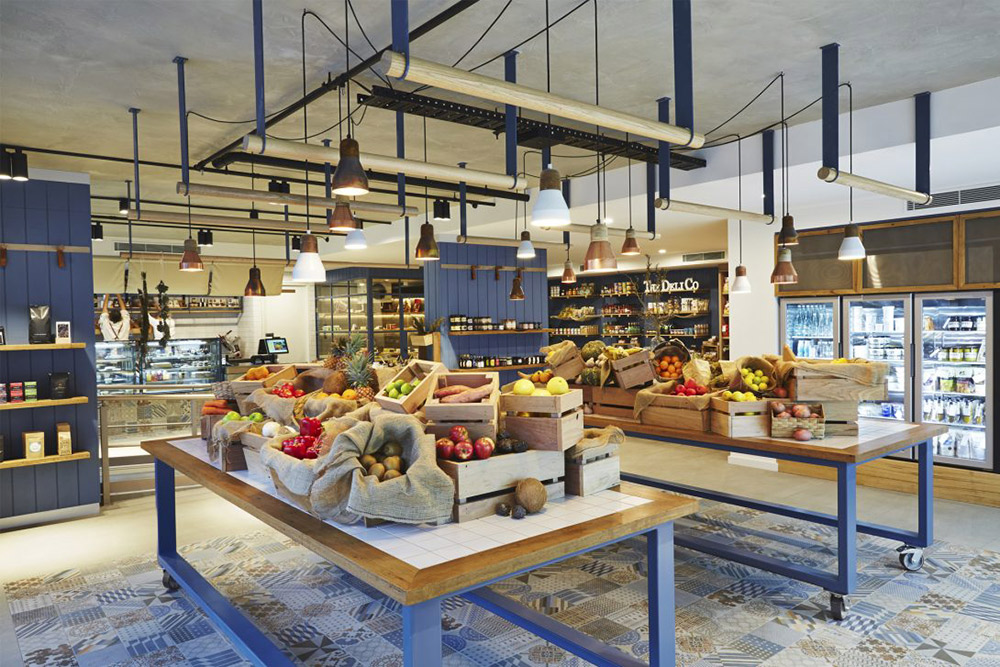 Meet the Architect Radio
"UnDeveloped"
"A snapshot of how the day might run – young children and running a business means a more subdued start is ideal, then working into a slow eclectic crescendo through the day. Obviously, finishing off with something old school so I forget how old I actually am." – Toby
Top Picks
We had one last task for Toby to complete, rounding up a selection of his favourite Hunting for George goodies for the home. Here are his top picks.