A beautiful story of transformation, what started as a minor kitchen renovation soon enveloped the entire property. Elsternwick House by Chelsea Hing Interior Design Studio is a makeover of a prized Edwardian property that suffered from flawed contemporary intervention. The idea was to establish a seamless transition between the existing home to the modern extension at the rear. Let's take a look…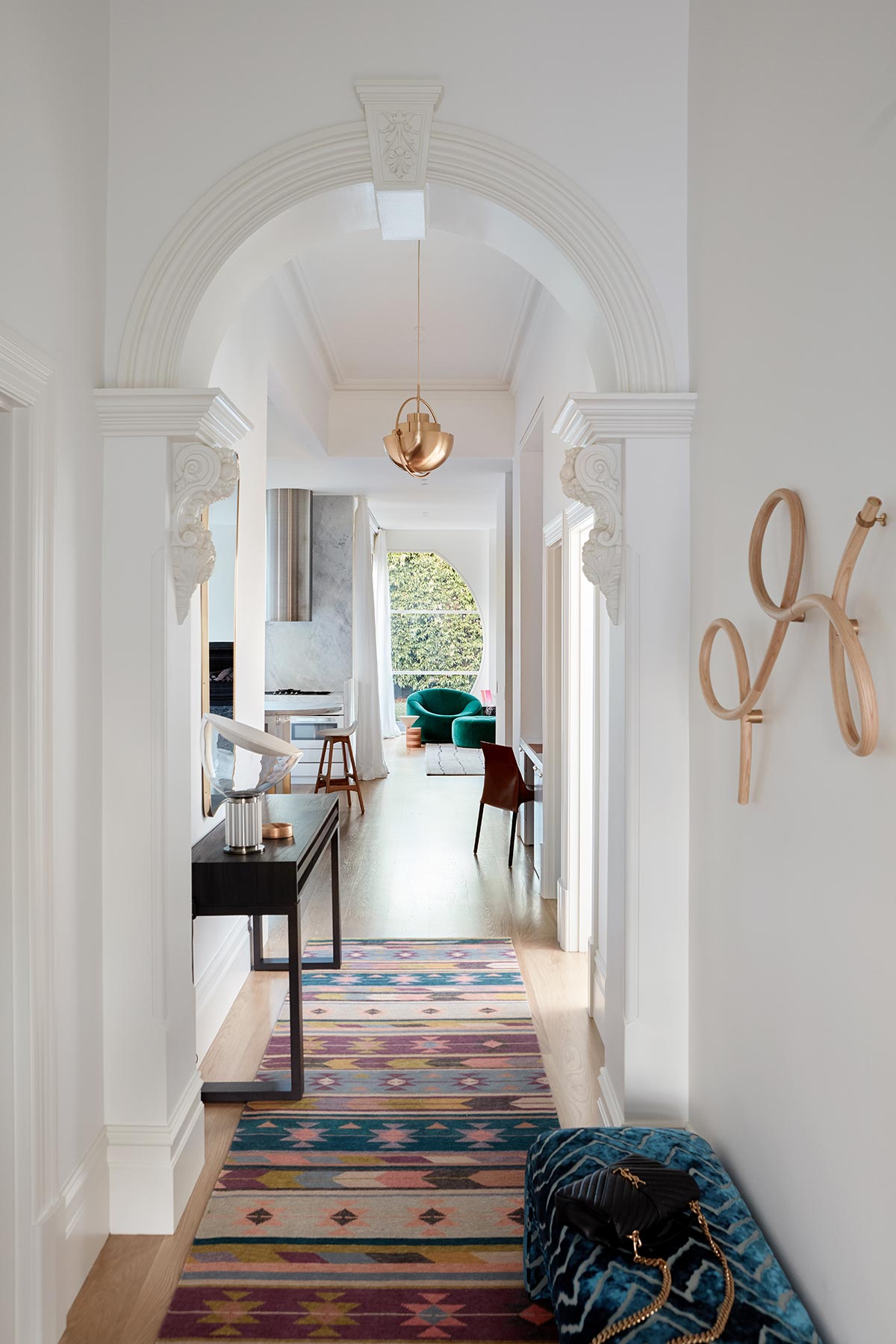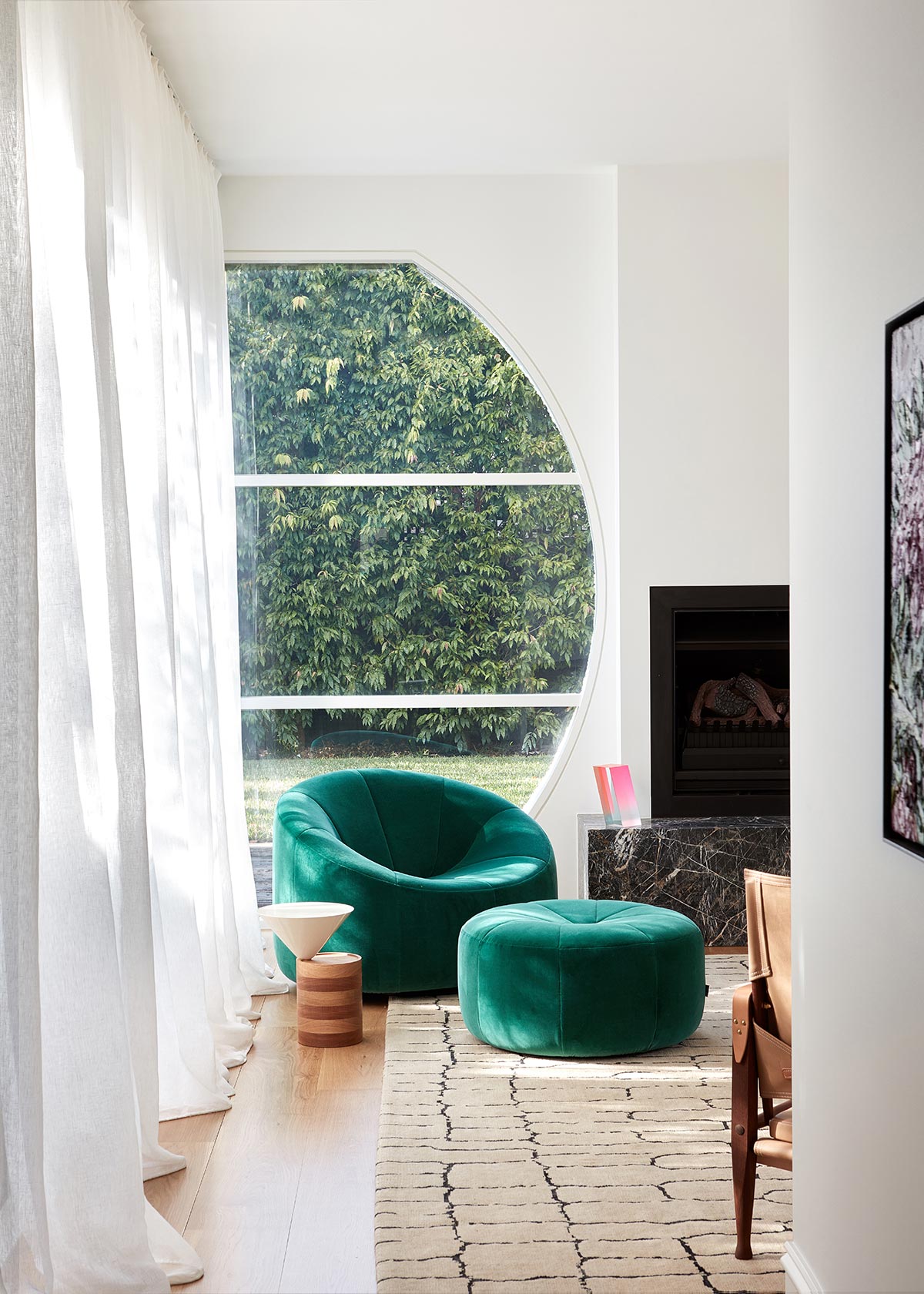 Although retaining much of its original features, the original residence was found to be evidently disconnected from the contemporary extension. The team introduced a solution, adding solid oak timber flooring throughout which carries the eye from the front door to the rear-established garden.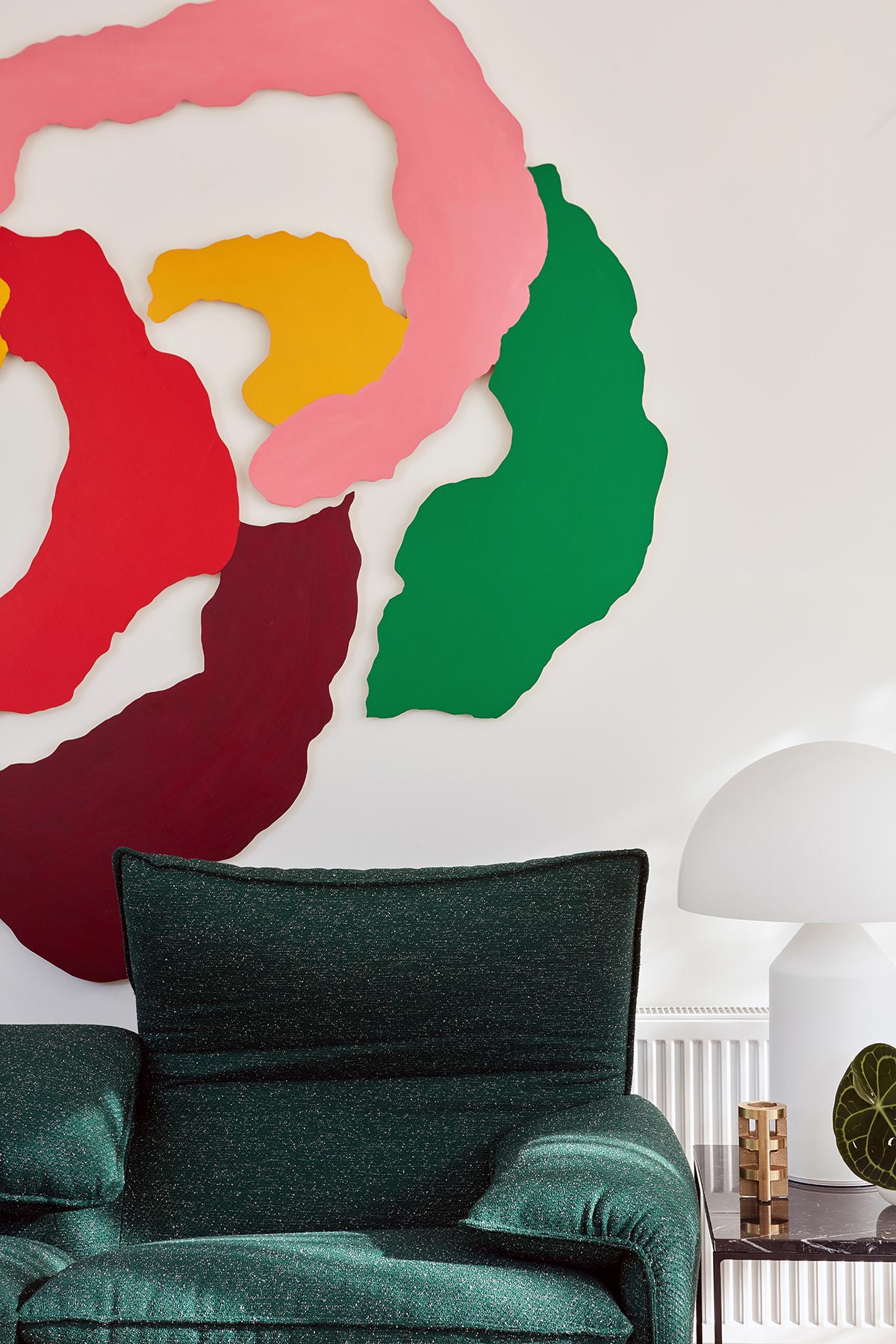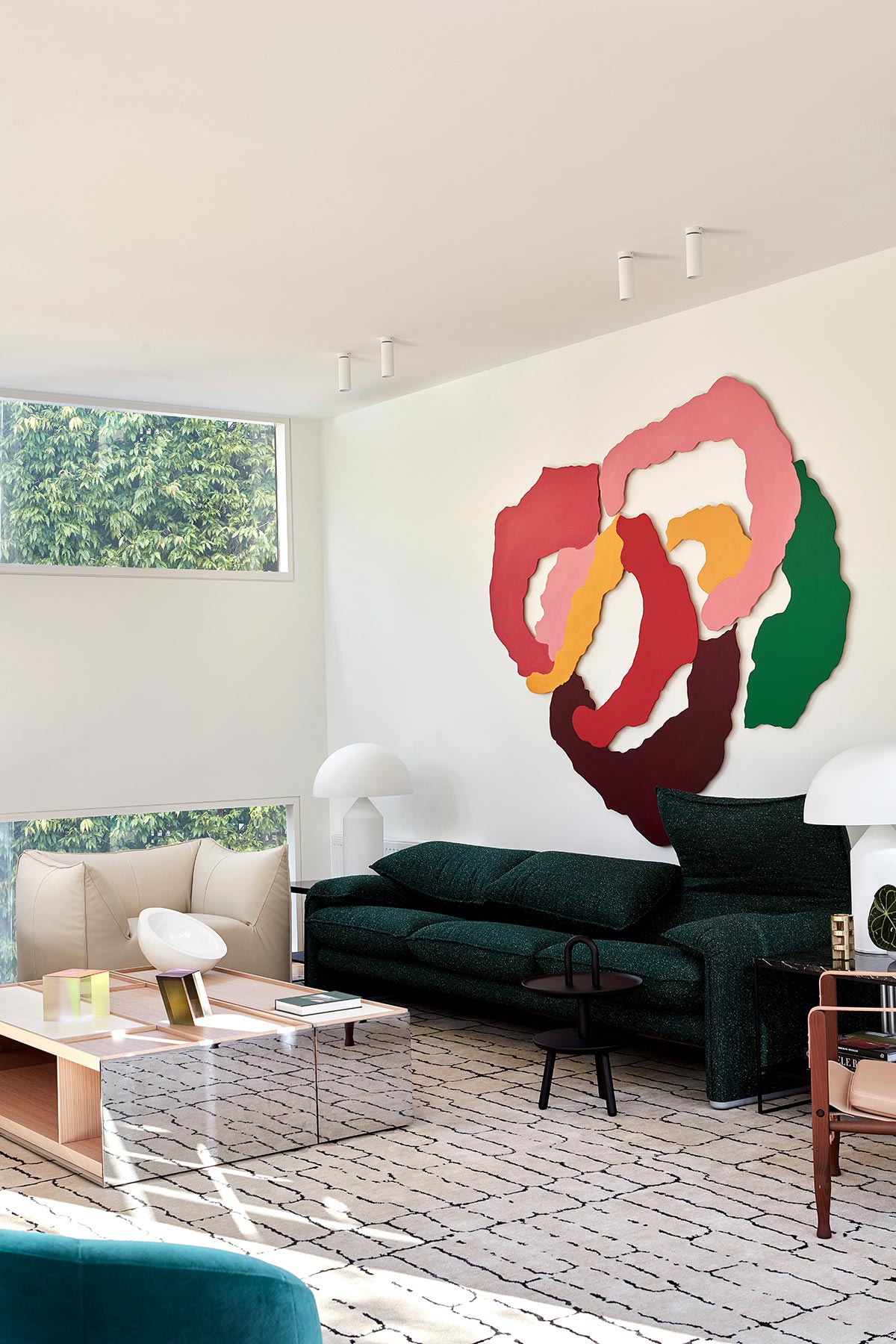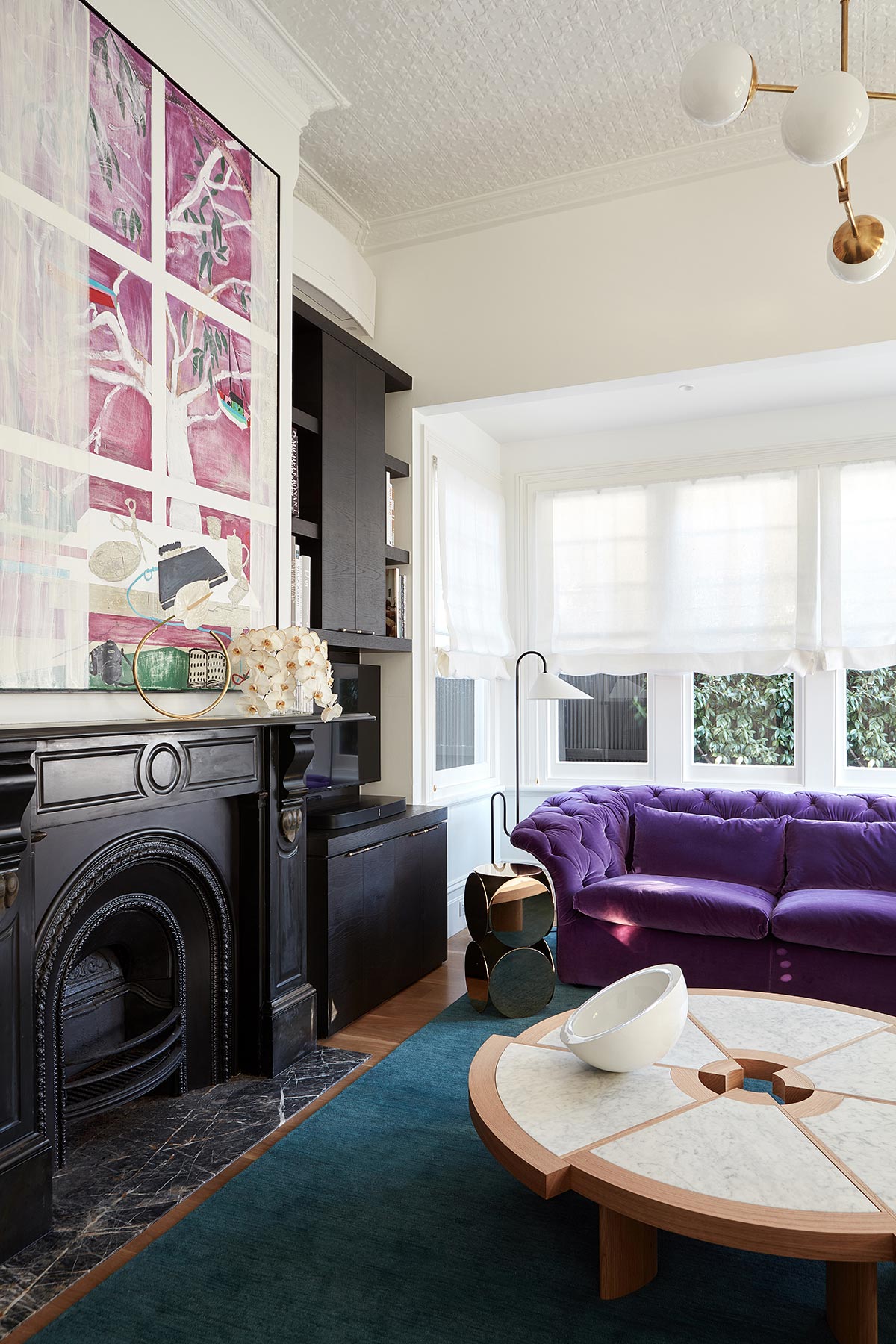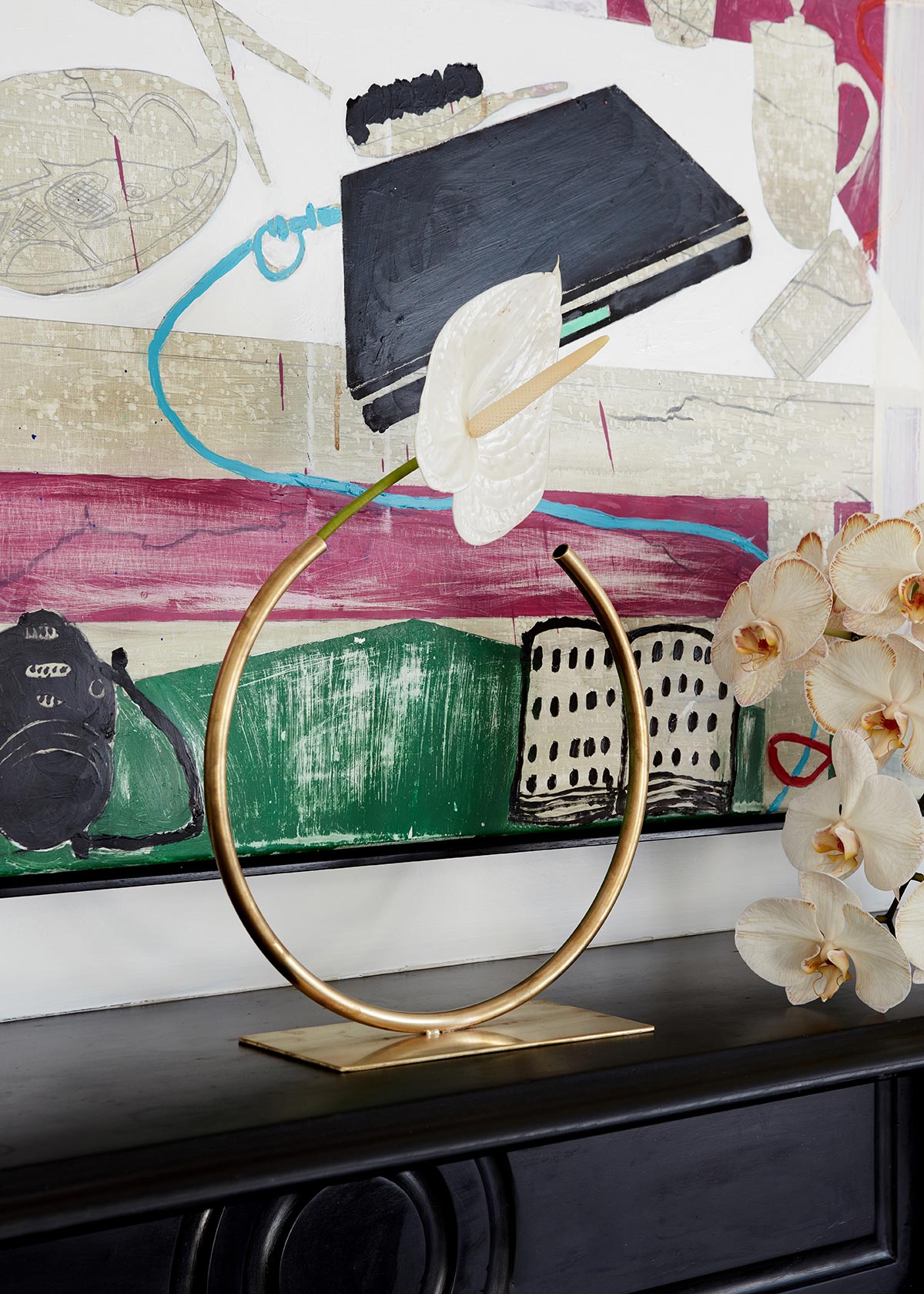 "Guided by the client's strong desire for a neutral base, and the need to unify the disparate interior and exterior, fresh white paint was employed both inside and out. From this blank canvas came an opportunity for design and decoration to be fully explored, evident in jewellery-like signatures such as tumbled brass door hardware and linished brass joinery detailing. A similar contradiction of material finishes can be seen in the use of Elba marble, honed for the kitchen benchtops, while sandblasted in the bathrooms for textural delight." – Chelsea Hing Interior Design Studio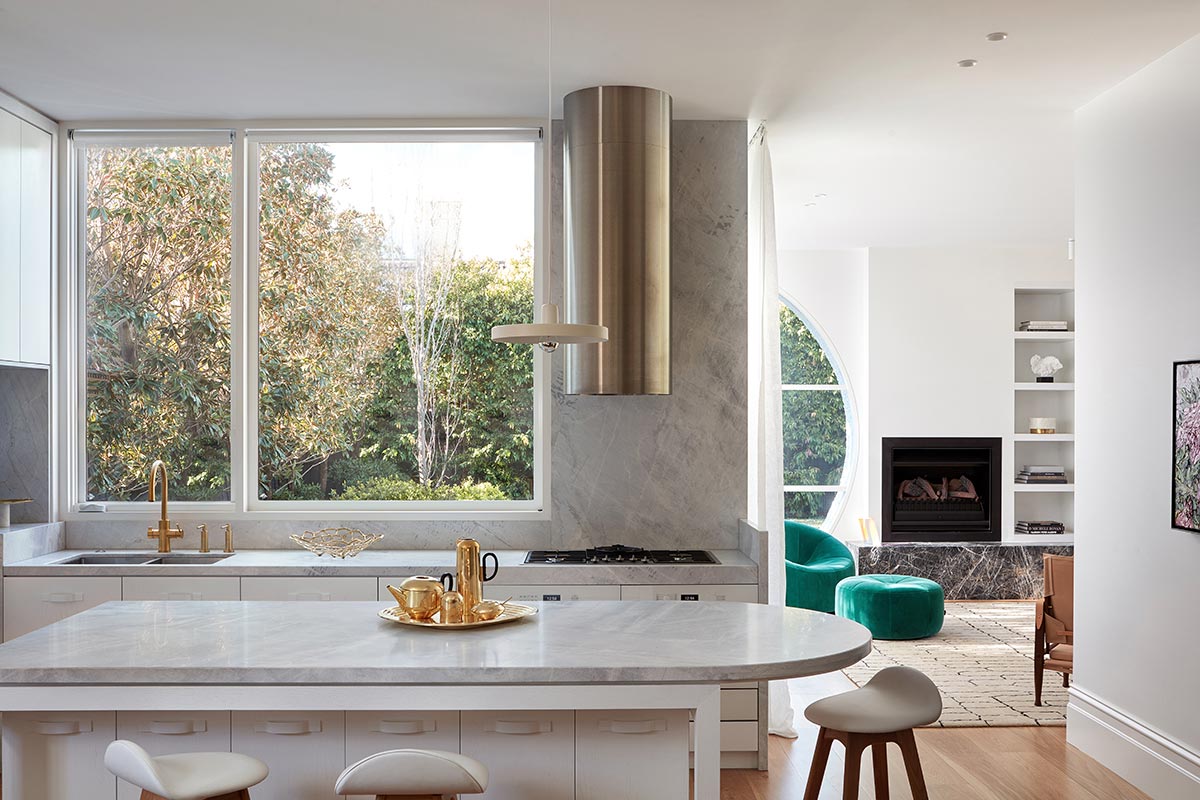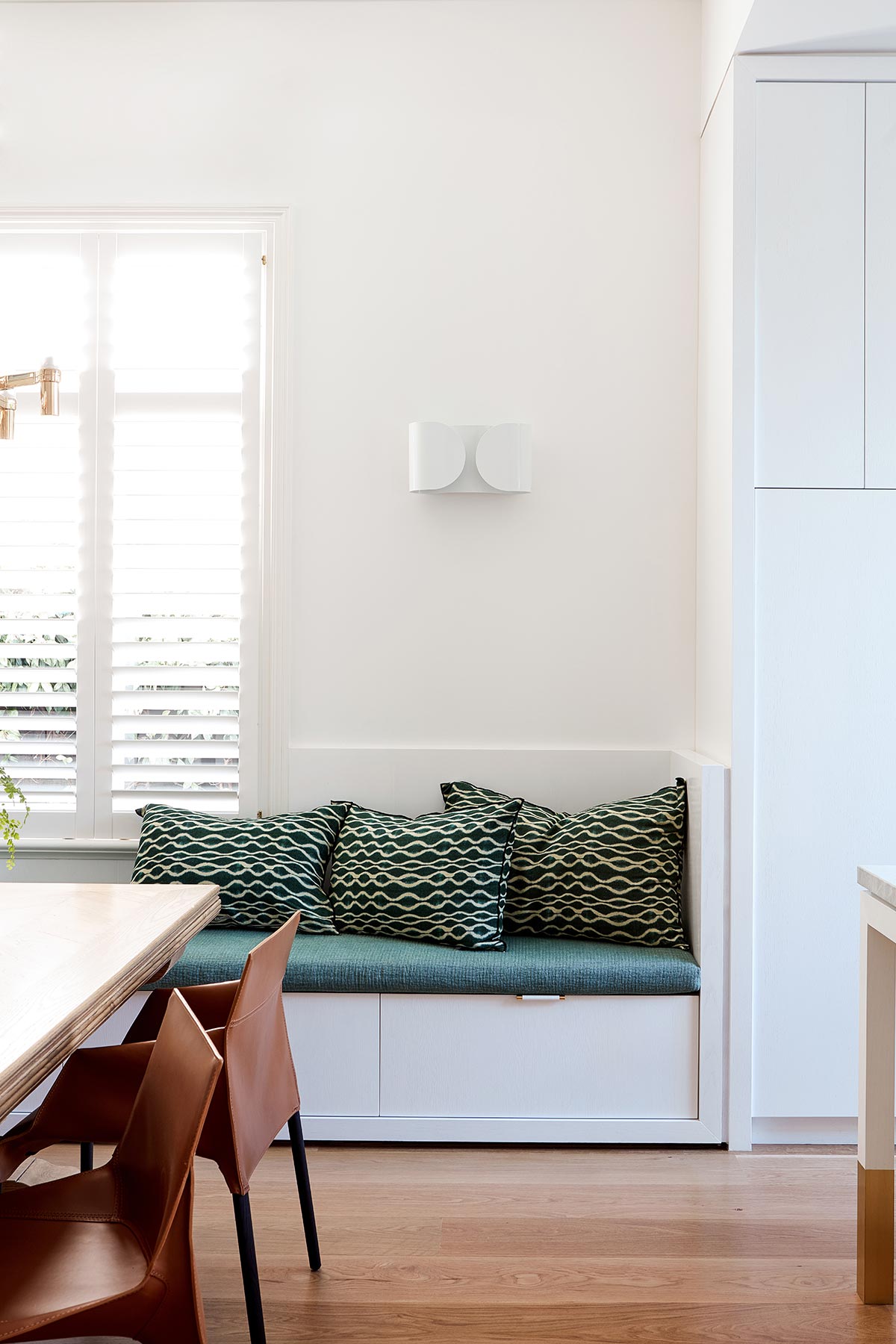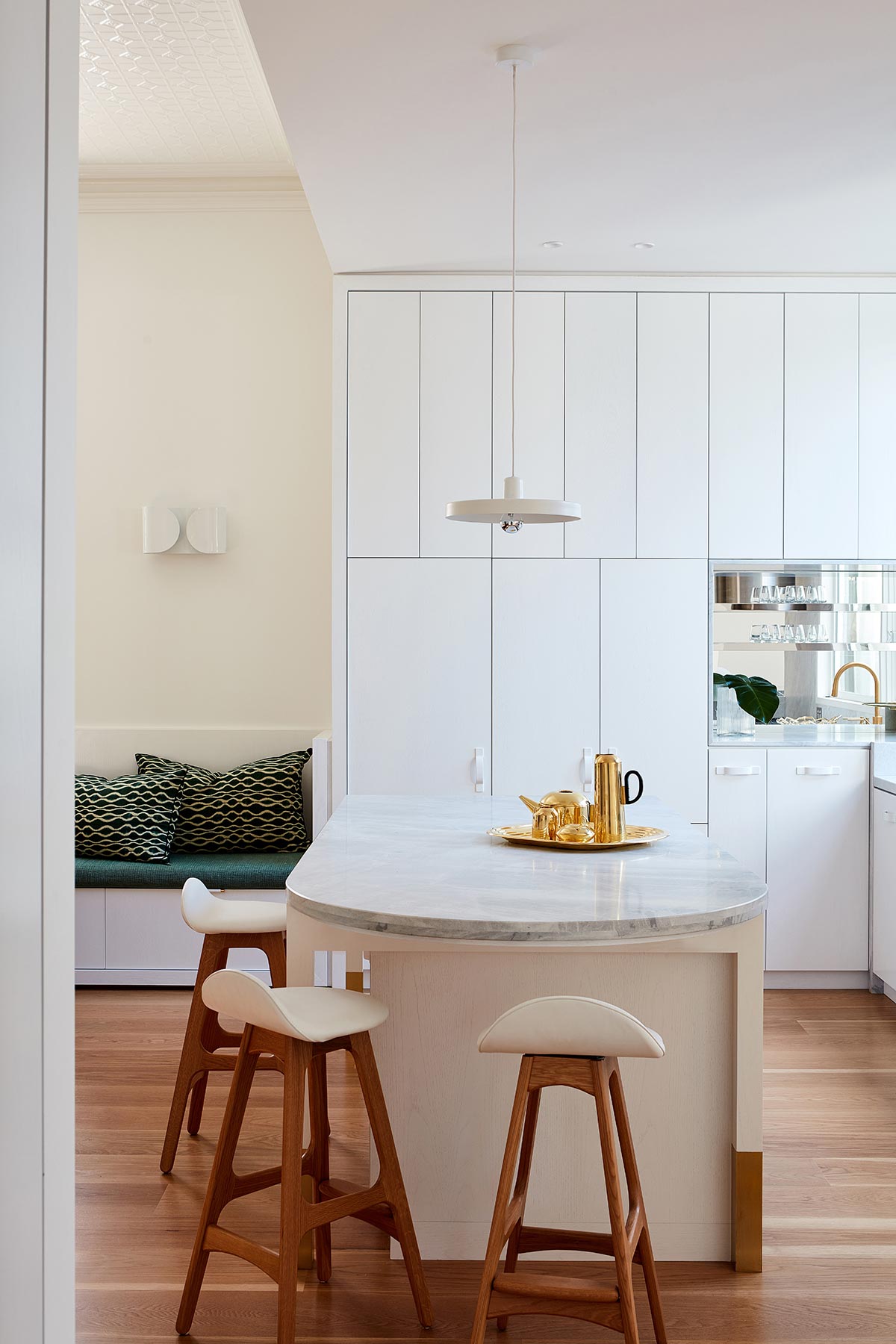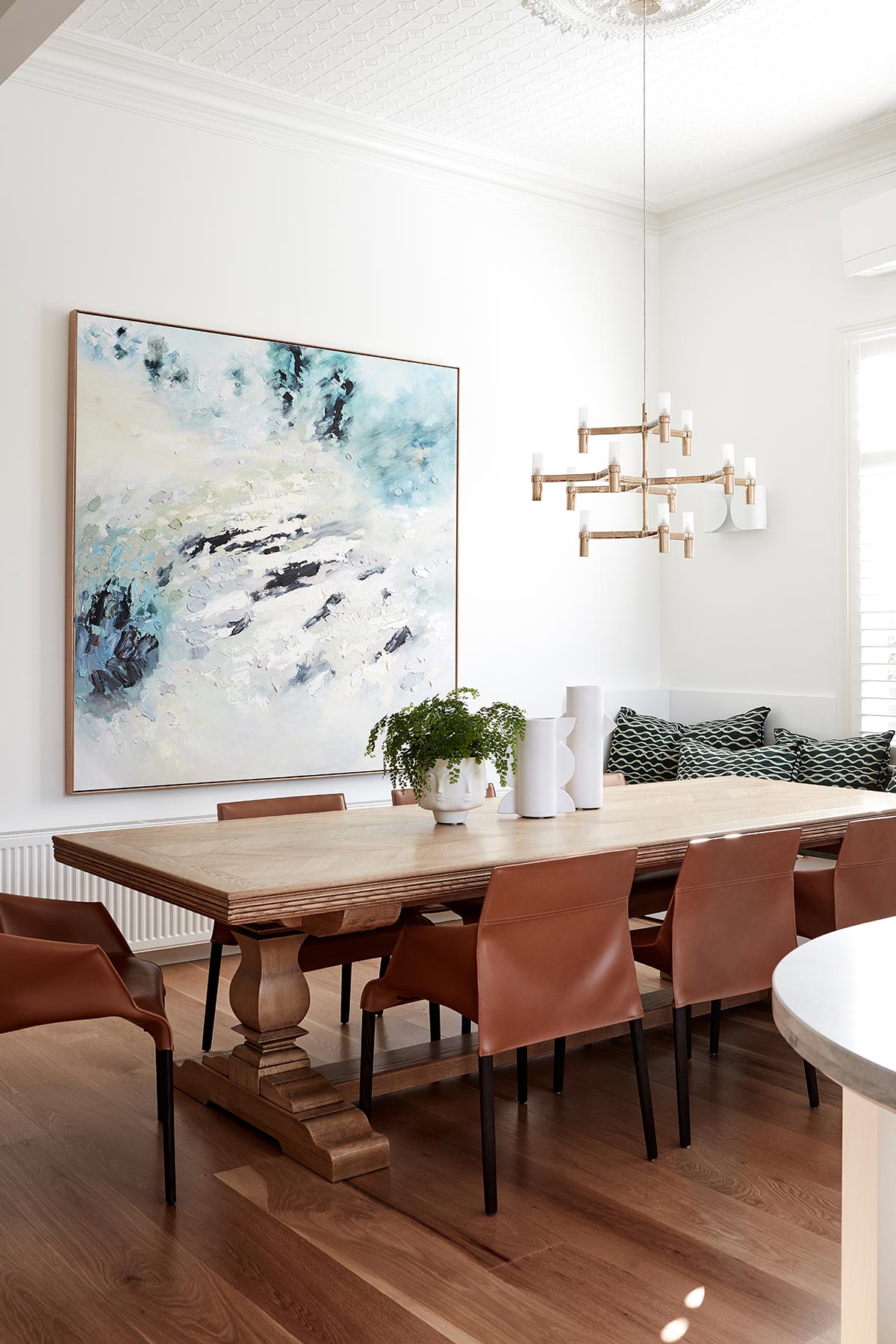 Light, space and spectacle define the design for this heritage home. Kitchen and bathroom joinery, designed with deliberate restraint in white-coated American oak timber veneer, was offset from the walls to allow the home's original bones to breathe. A mix of finishes from dark to light provides visual relief and delineates between informal and formal spaces. The contrast between new and old is superbly executed, demonstrating a seamless connection between the two.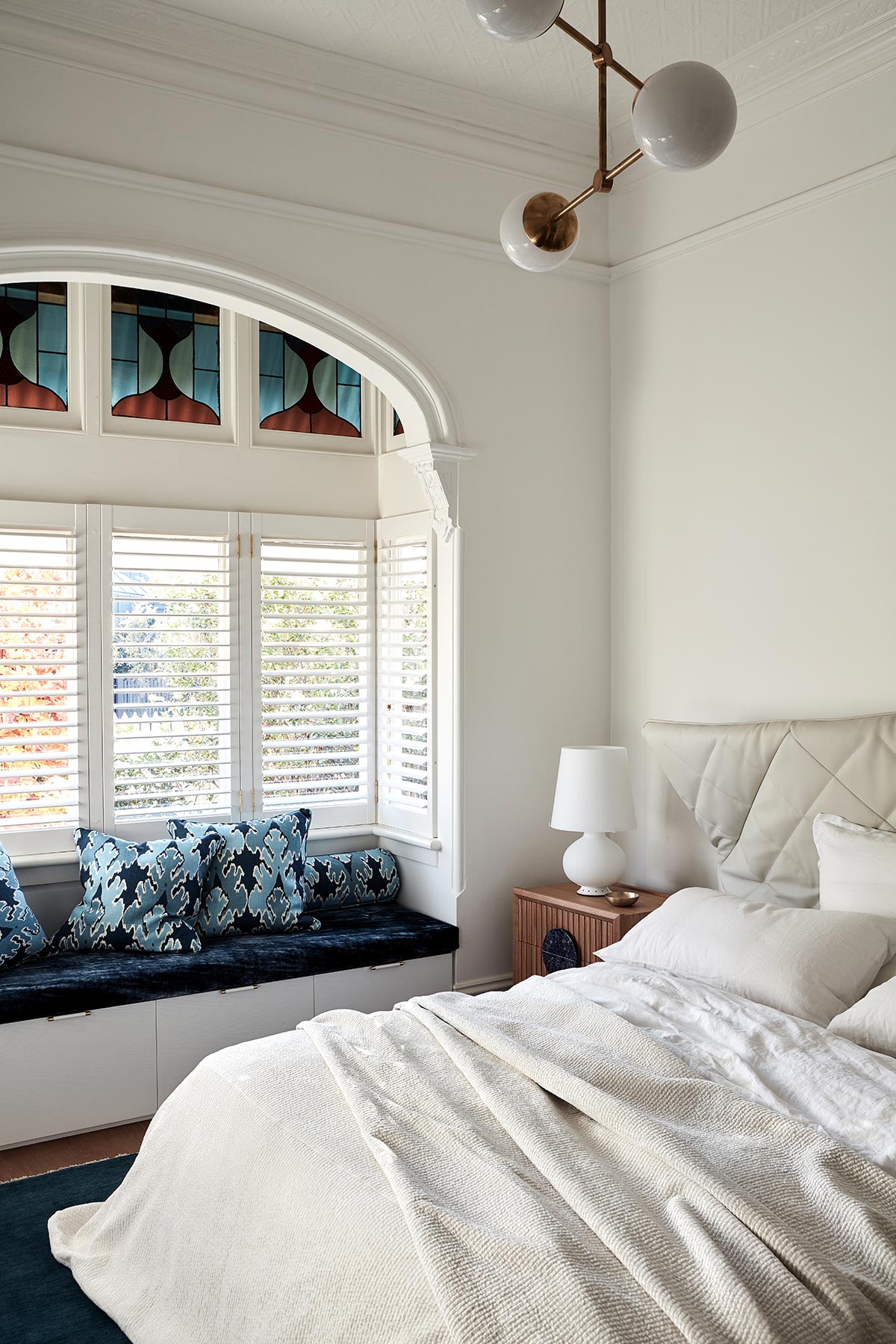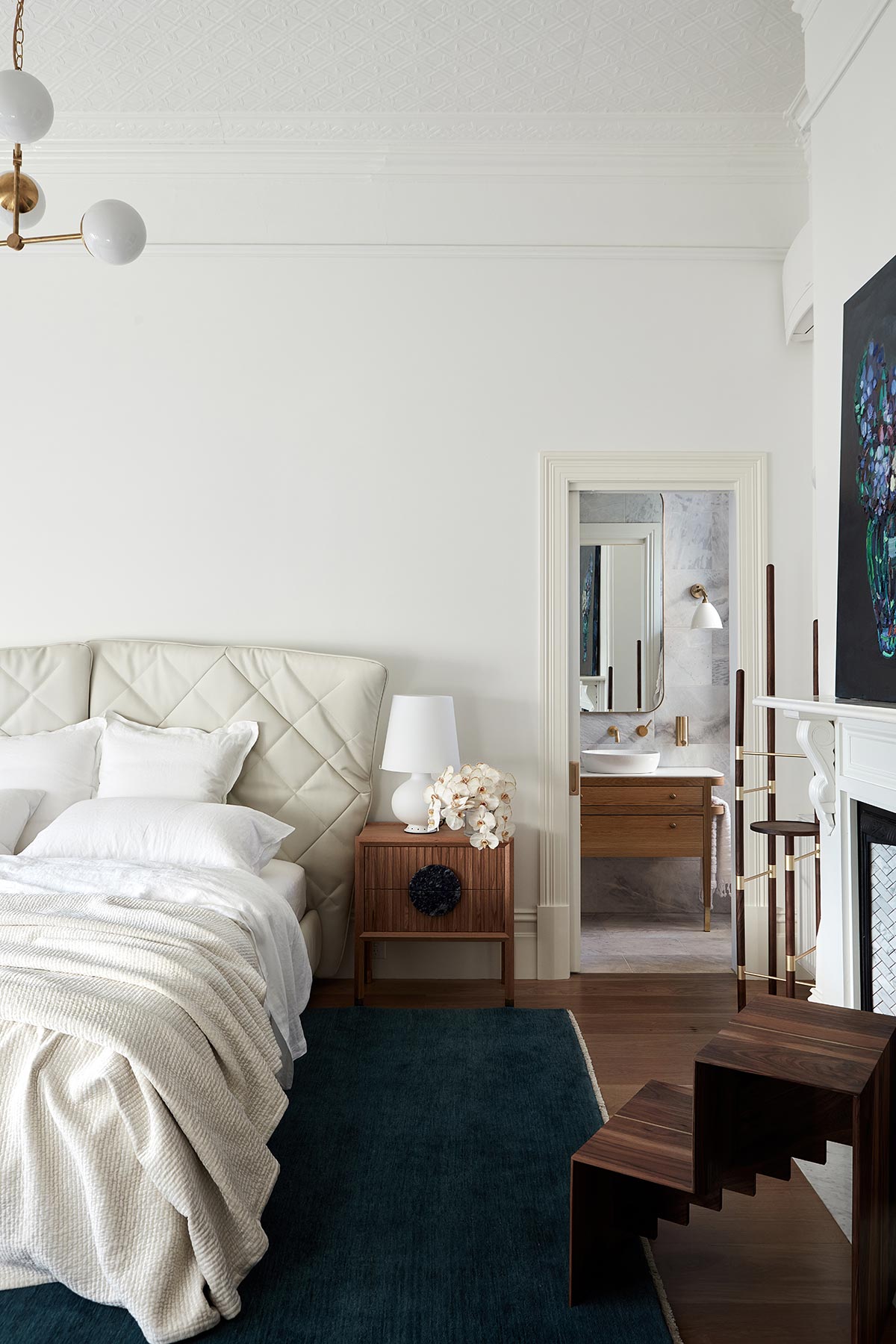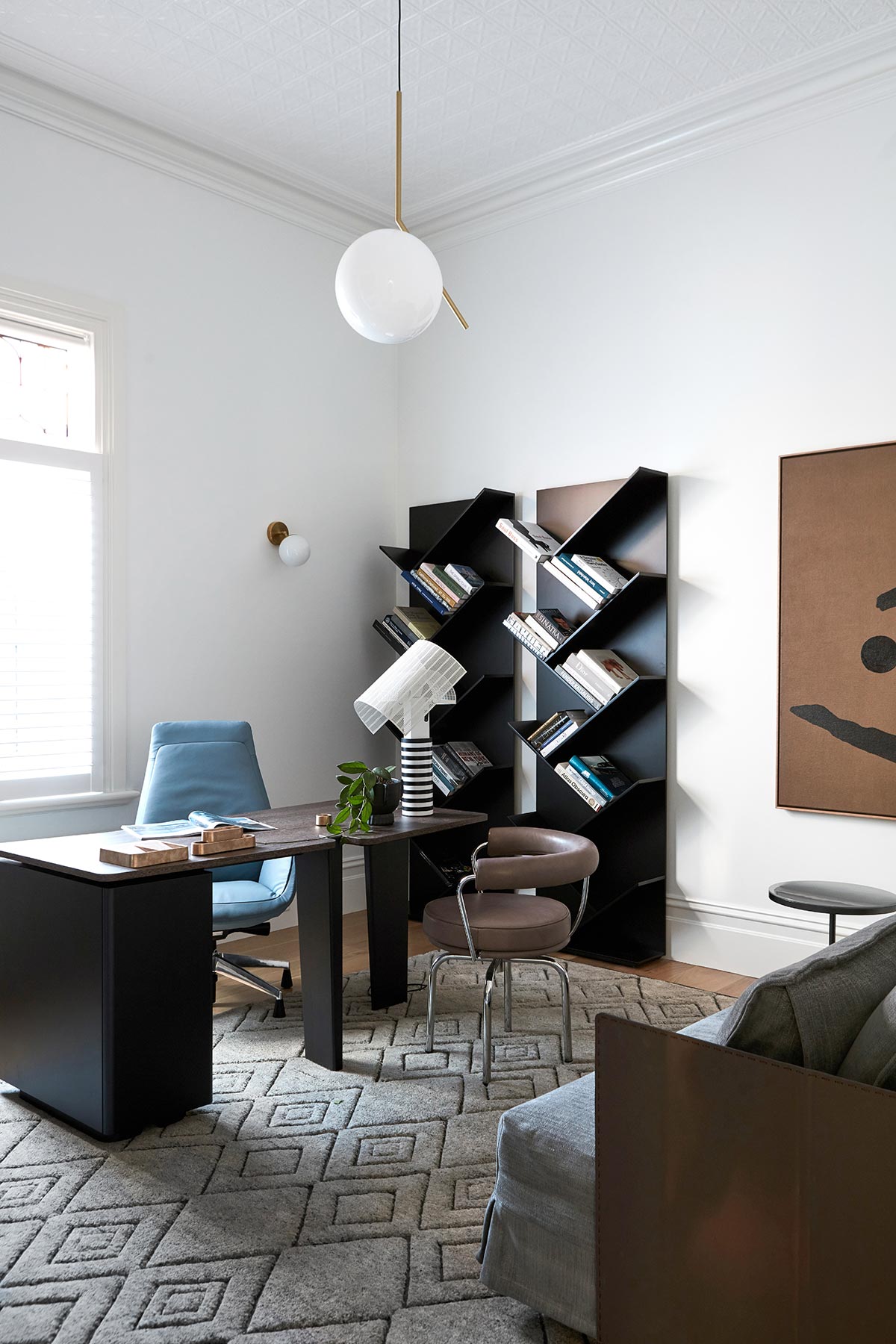 "Elements of surprise, such as the powder room dramatically swathed in Kelly Wearstler wallpaper, ensure this highly functional home is also an expression of personality and warmth. And finally, a careful curation of furniture and art brings individual personality and reflects the client's desire for a Melbourne base that complements their nomadic lifestyle." – Chelsea Hing Interior Design Studio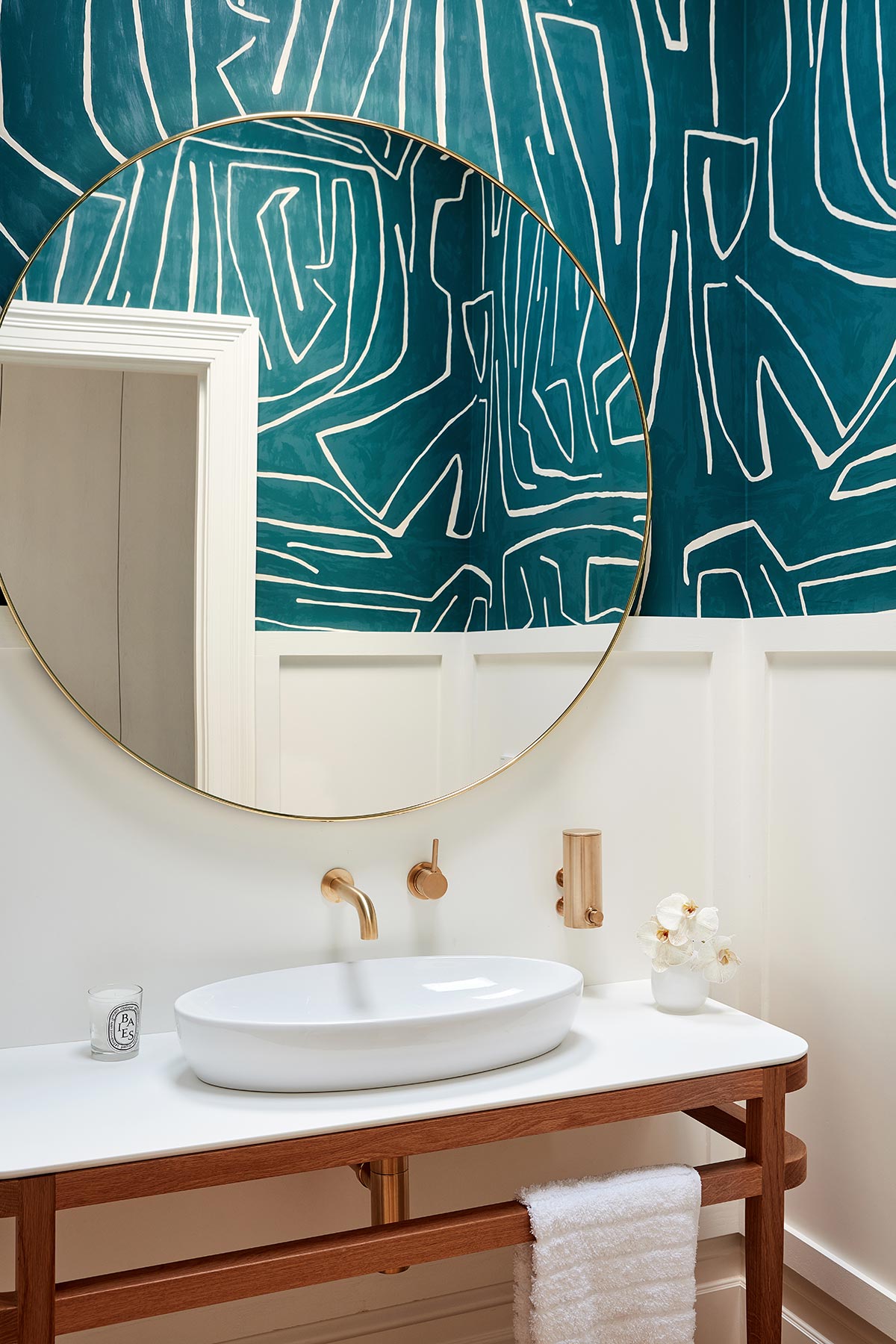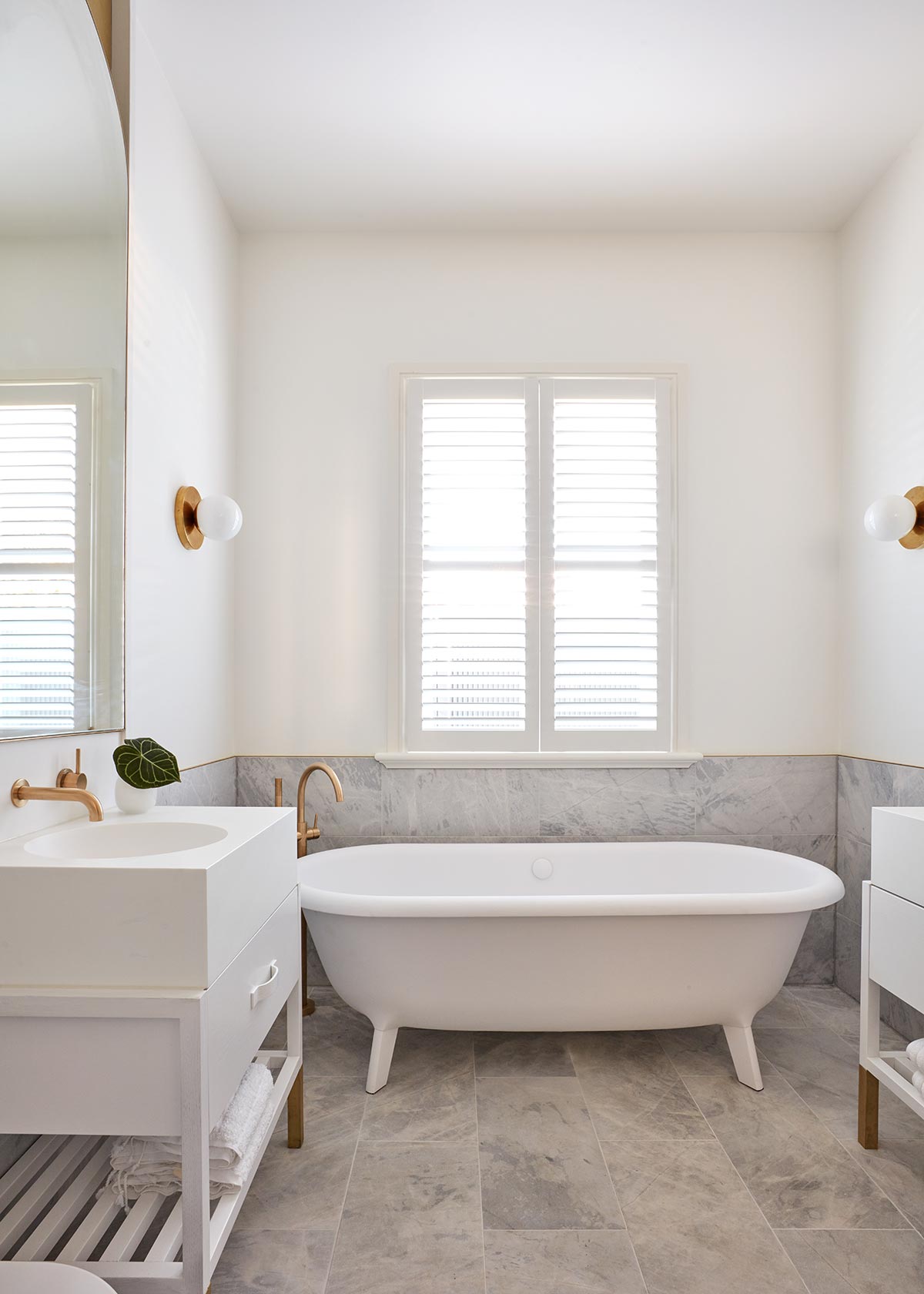 After stumbling across the Elsternwick House, a project undertaken by Chelsea Hing Interior Design Studio, we may well have found the perfect example of how modern meets traditional. It beautifully tells the story of two halves becoming whole.
Project: Elsternwick House
Interior Design: Chelsea Hing Interior Design Studio
Location: Victoria, Australia
Type: Renovation
Photography: Sean Fennessy