Located in Sonthofen, Germany, the Hinang House designed by Carlos Zwick Architekten is a new summer residence built for the architect's family in his Allgäu homeland. During the construction, the ground started staggering under the excavator and it soon became clear that something was wrong. A team of geologists soon confirmed a lake from the ice age extending to 18 meters of depth is located under the planned house. Let's take a closer look…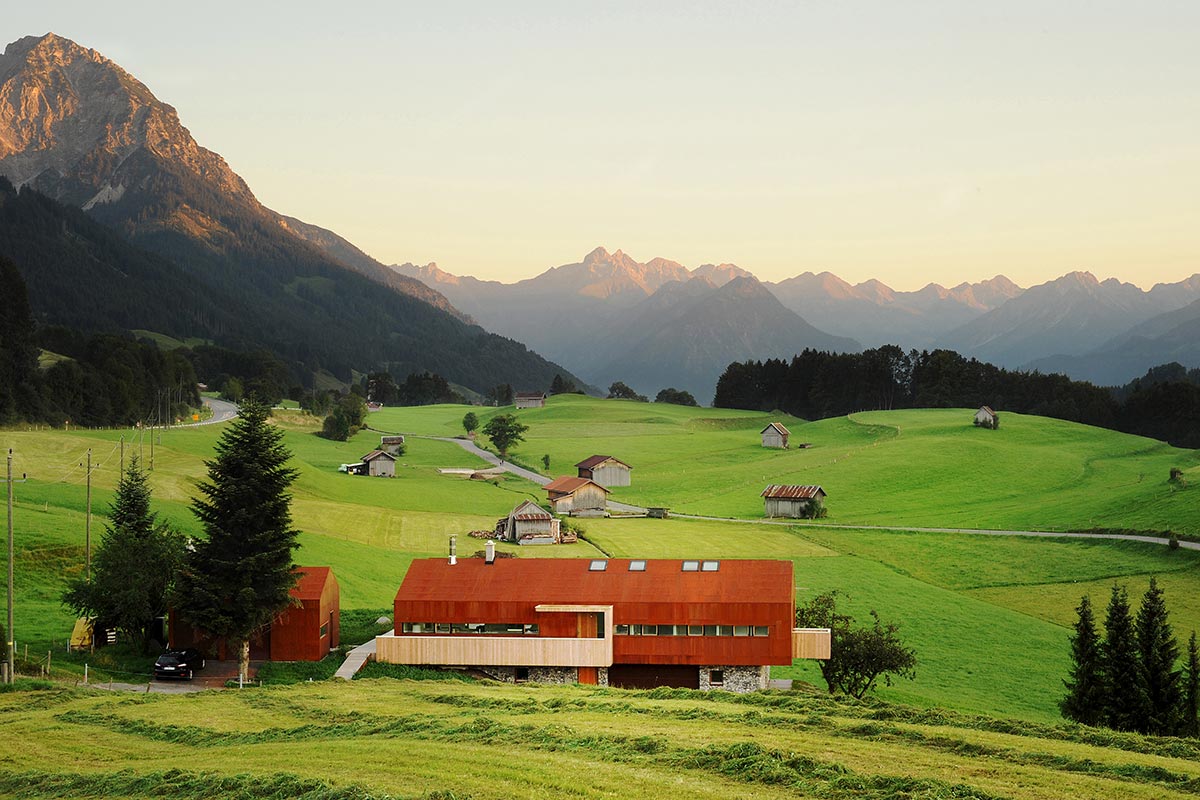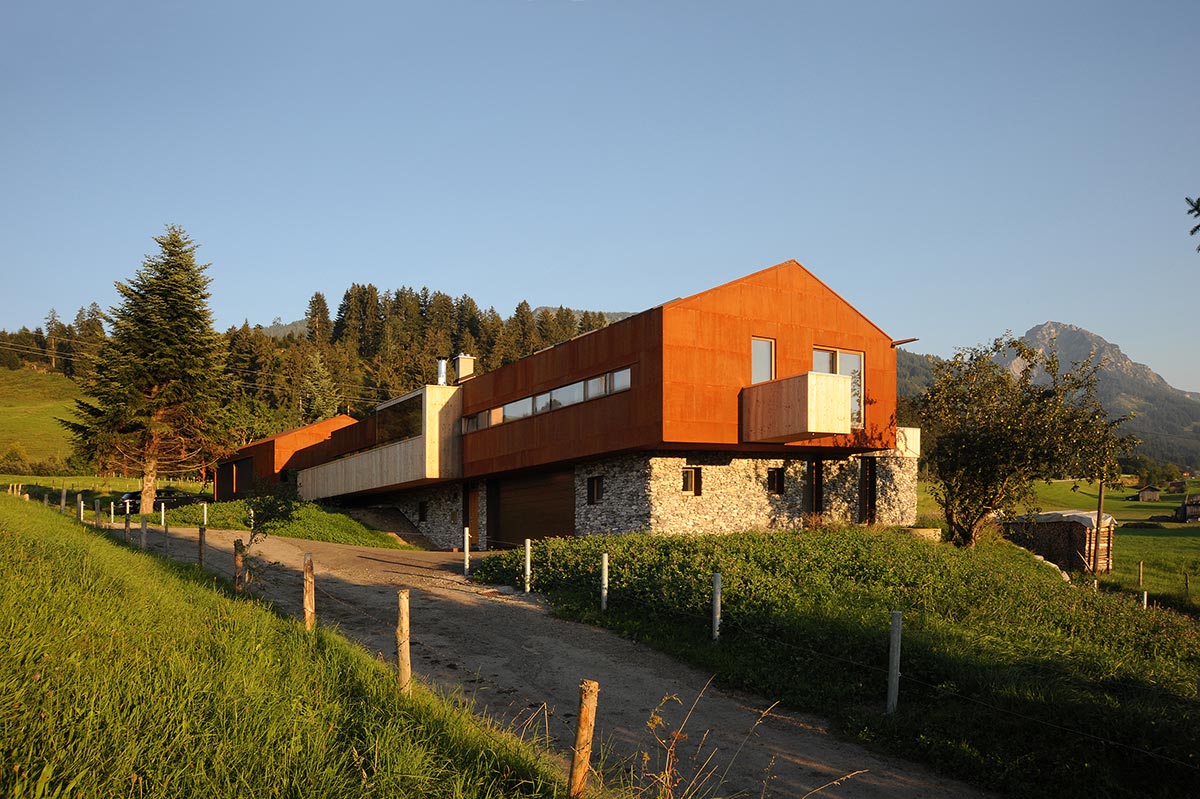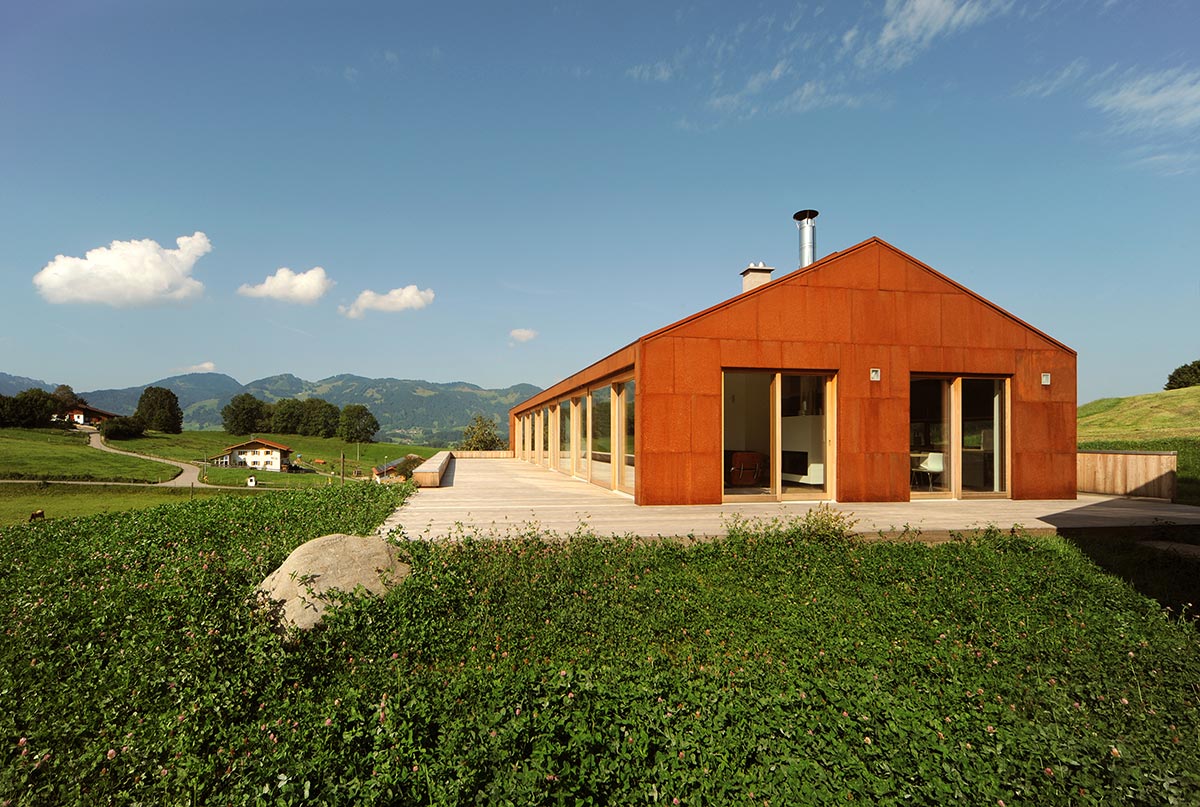 Not quite sure how good the idea of building a house above a subterranean lake is, but Berlin architect Carlos Zwick somehow made it work. Today, the house which is made of a wooden panel construction is standing well grounded on 24 ductile cast piles and can be seen wondrously embedding into nature by means of the autumnal colours of the constantly transforming corten steel.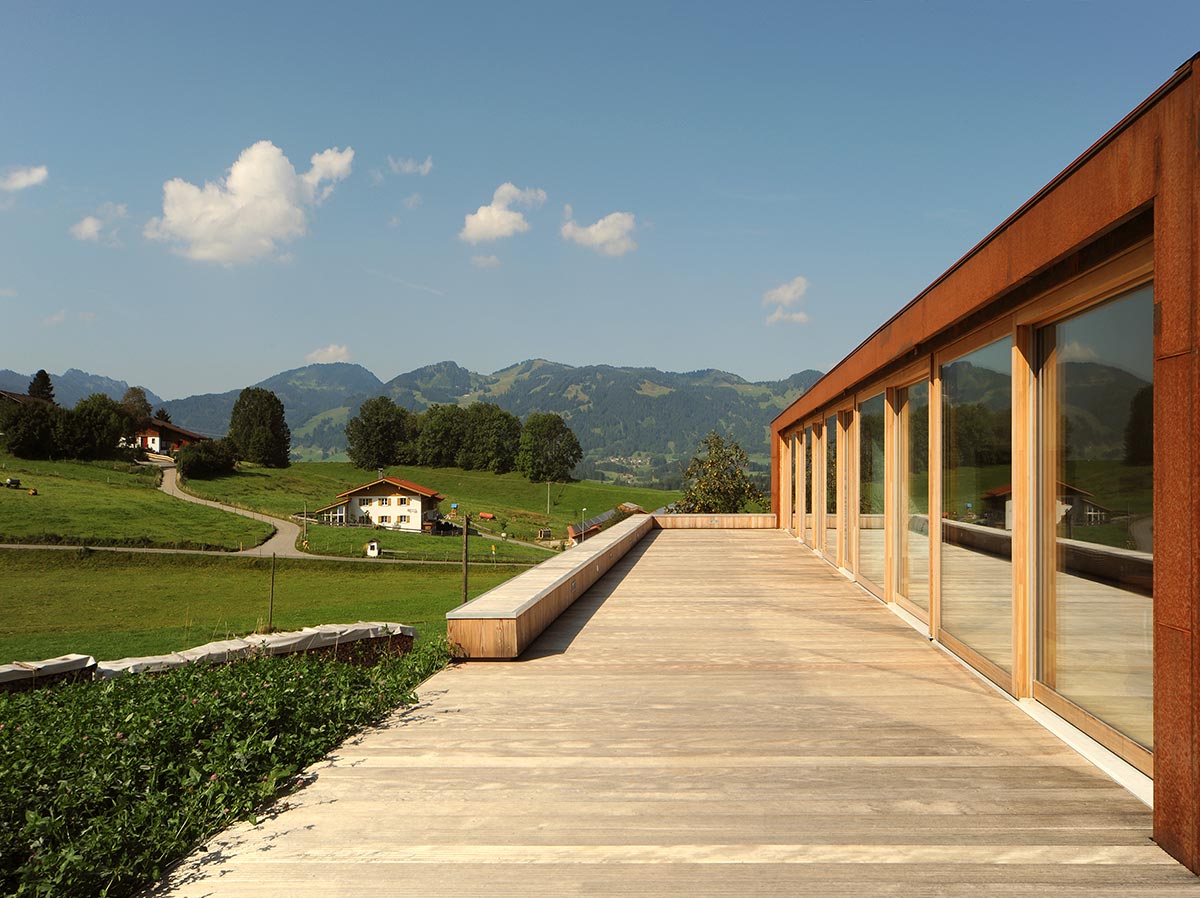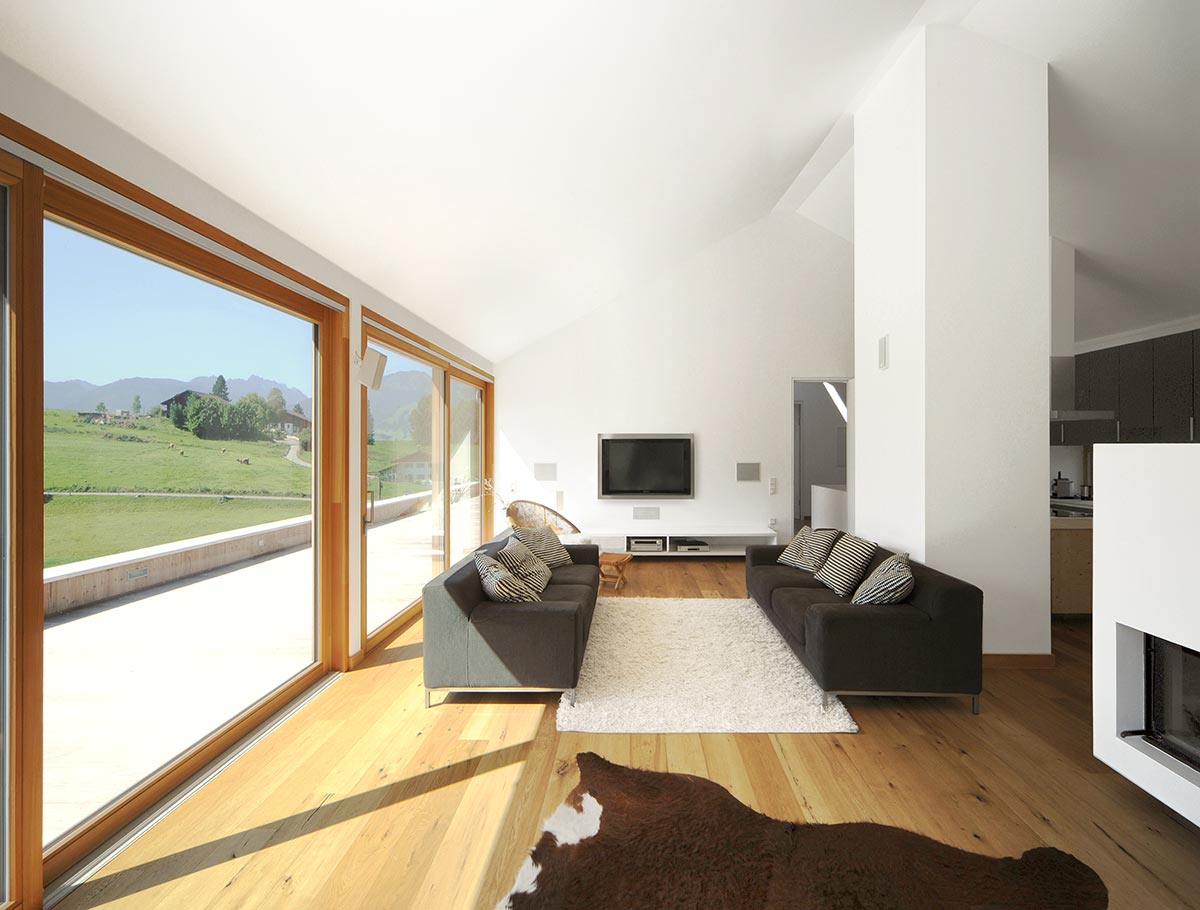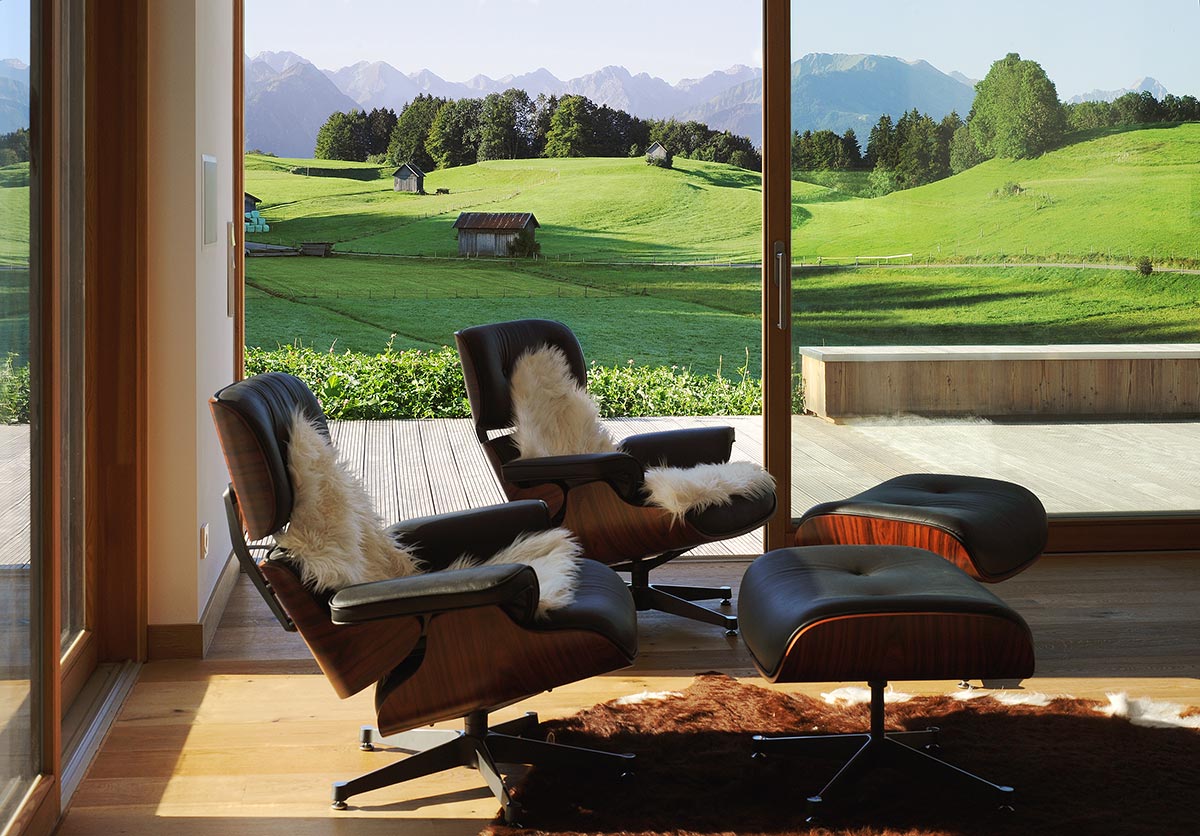 Allowing views to the beautiful Allgäu Alps are the glazed windows which stretch out over the complete south side of the home. This is also the first thing that the house's occupants can see when waking up in the morning. That is due to the fact that all bedrooms, the four in the upper and the two in the lower part of the house, are all open to the expanse of the meadow and mountain panorama.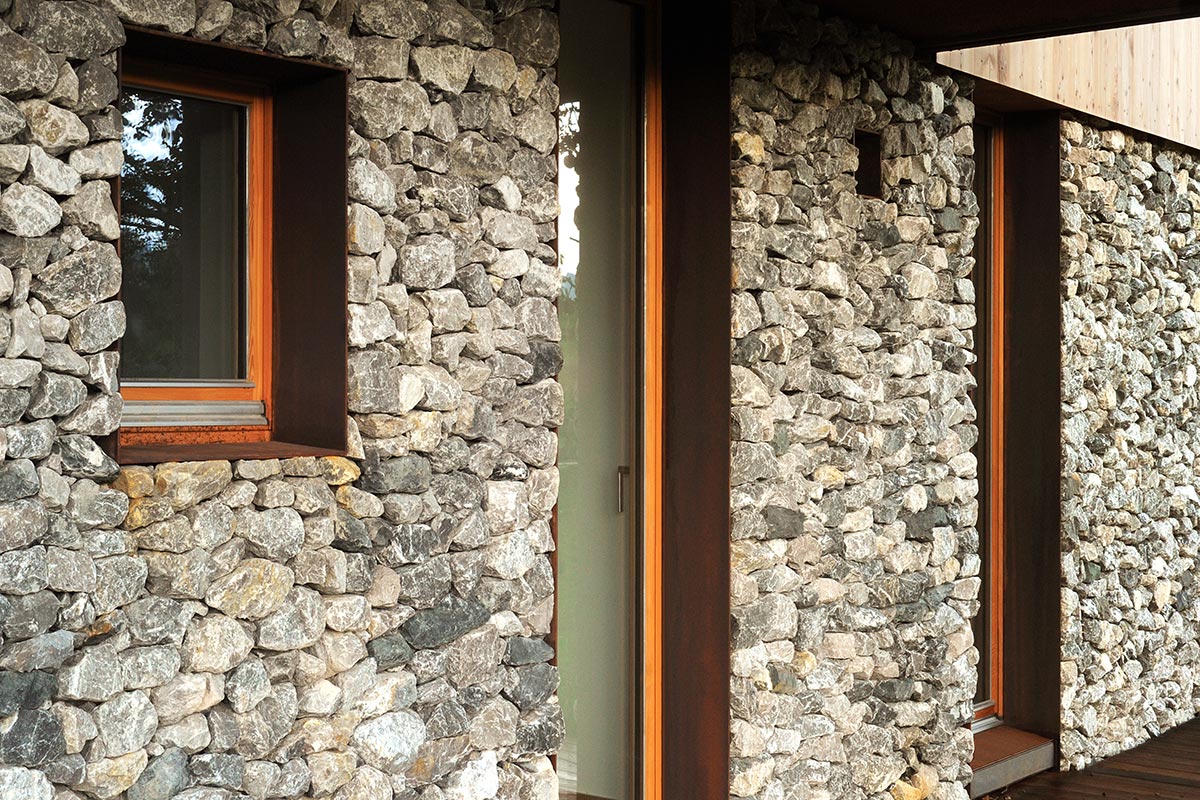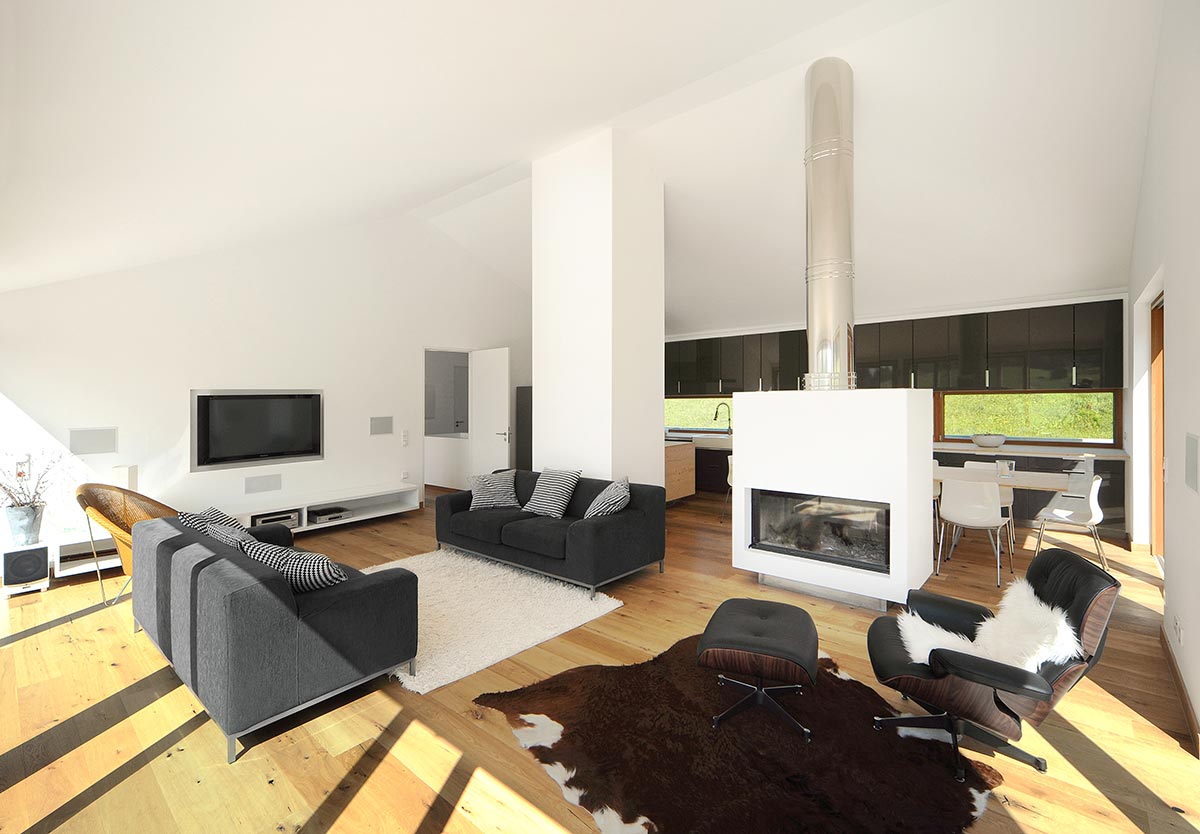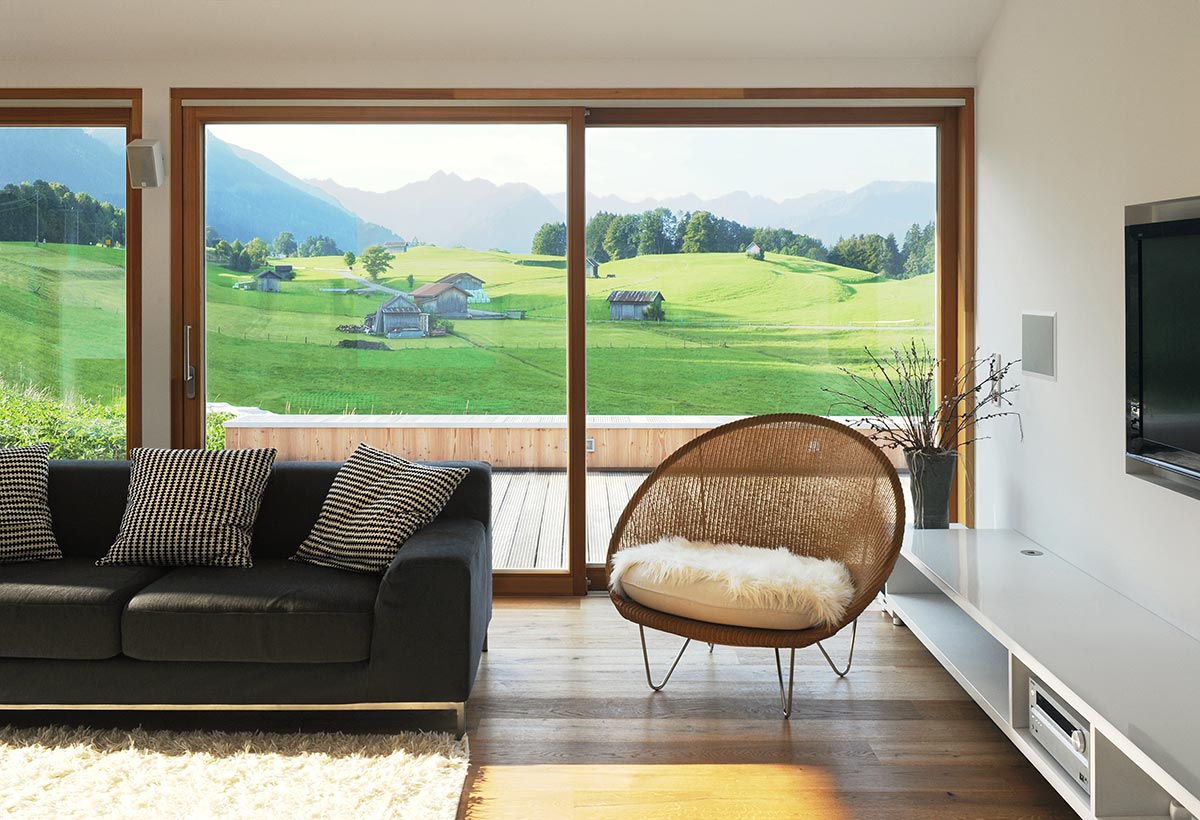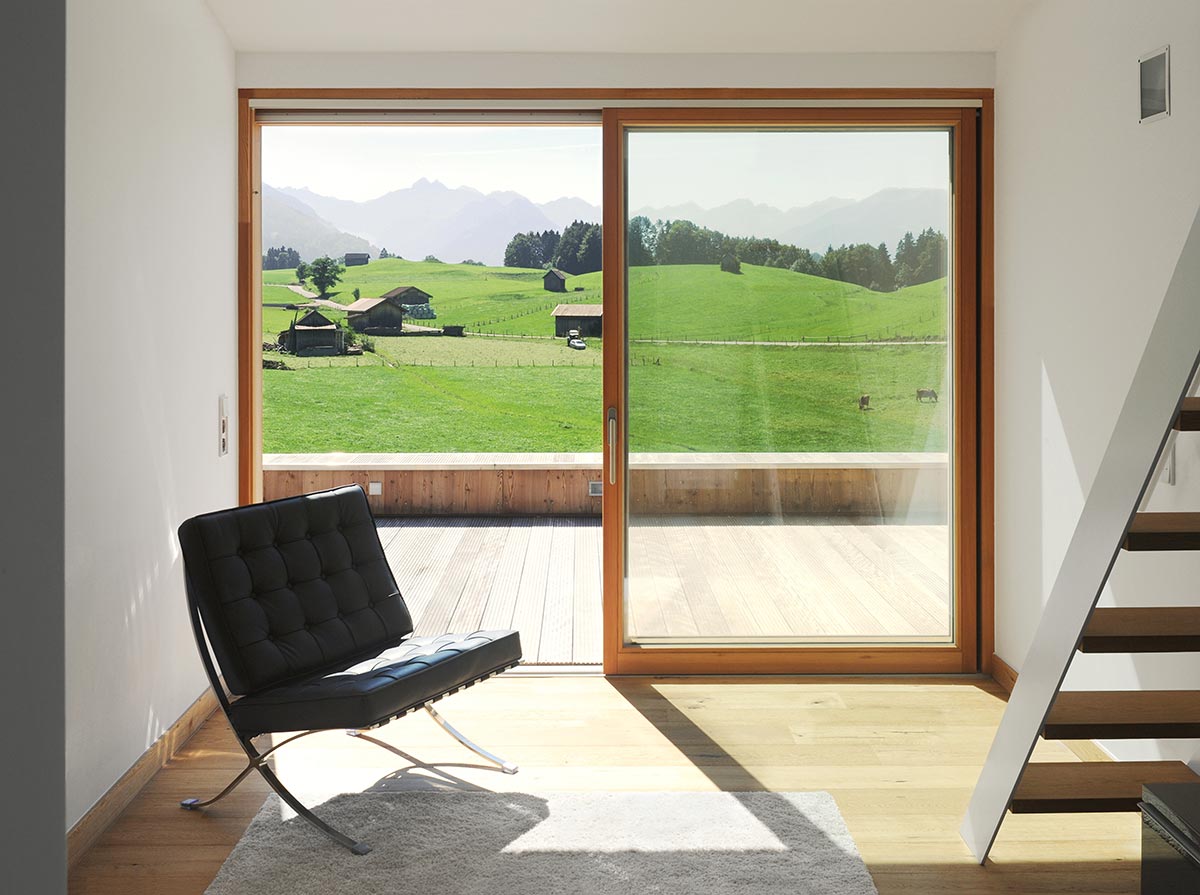 The house absorbs the hilly movement of its surroundings. In the massive lower part of the structure, with its natural stone facade from the local Grünten stone pit, one may find the guest apartment, the ski cellar and the garage. Here, Zwick also likes to use the combined kitchen and living room which is oriented towards the south with the huge panorama windows and the wooden terrace as a music room to which he often adjourns with his brothers and a bottle of wine.
"We are playing a lot of old tunes and we do that quite loud! Out here, nobody is bothered – that is fantastic", Zwick is swooning. Meanwhile, In the upper part of the house which projects beyond the lower floor and which is all around covered with corten steel, the family members make themselves comfortable.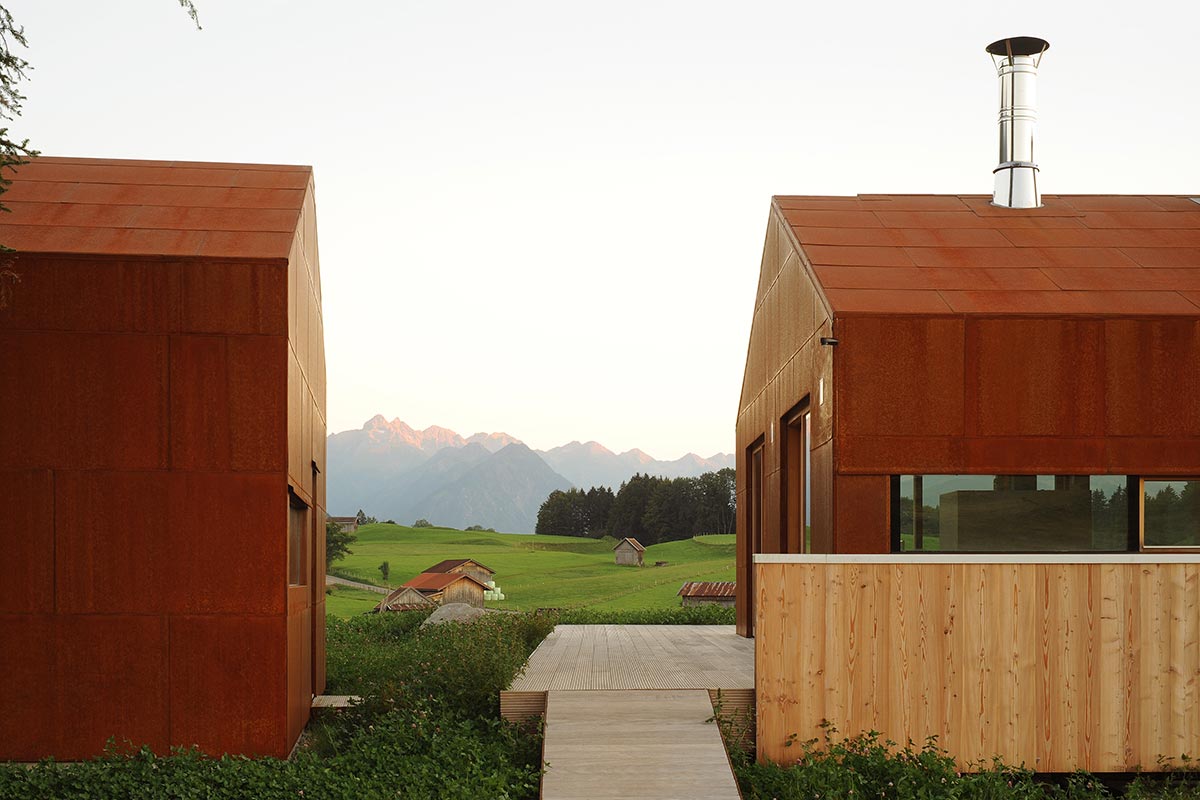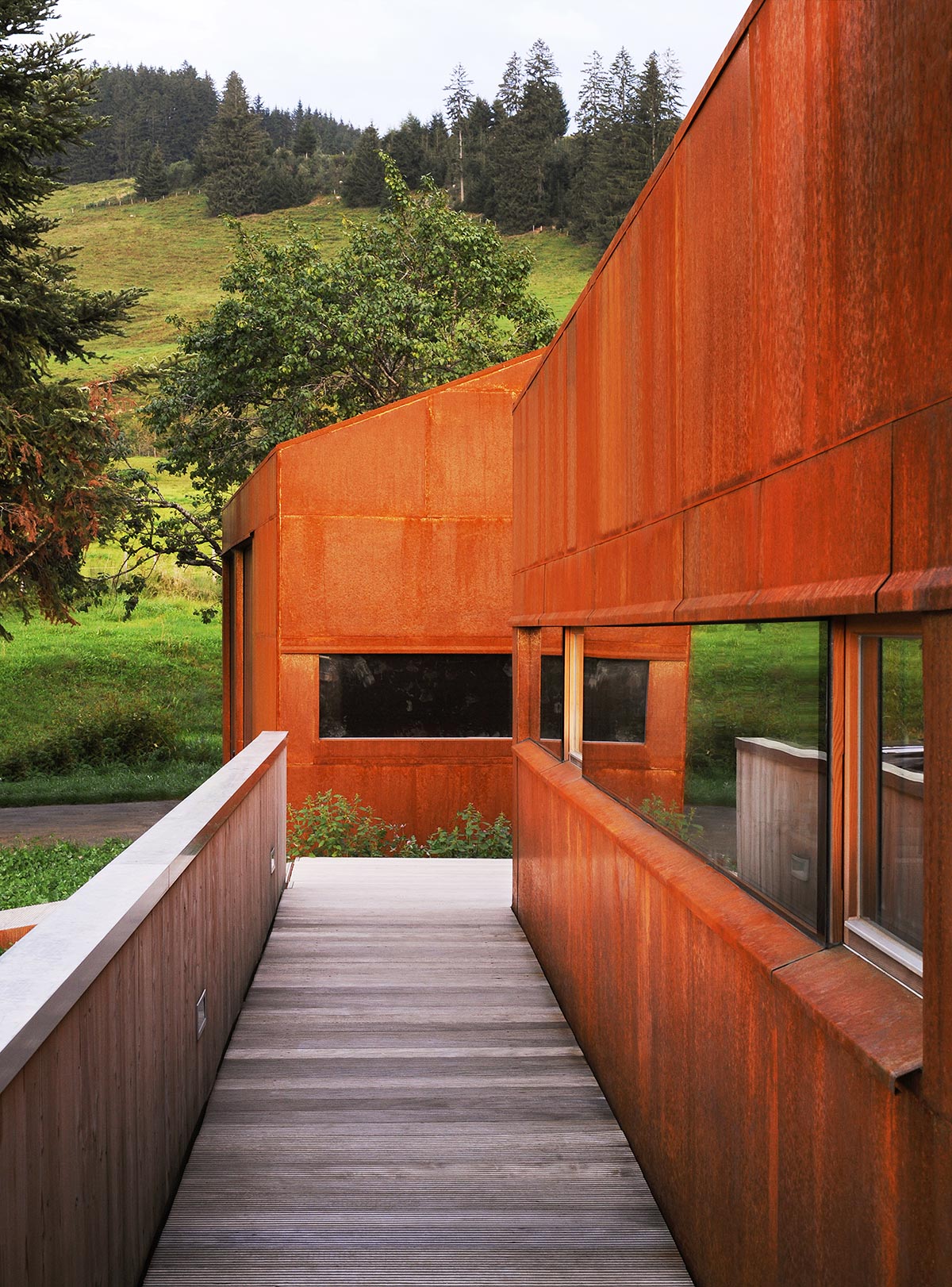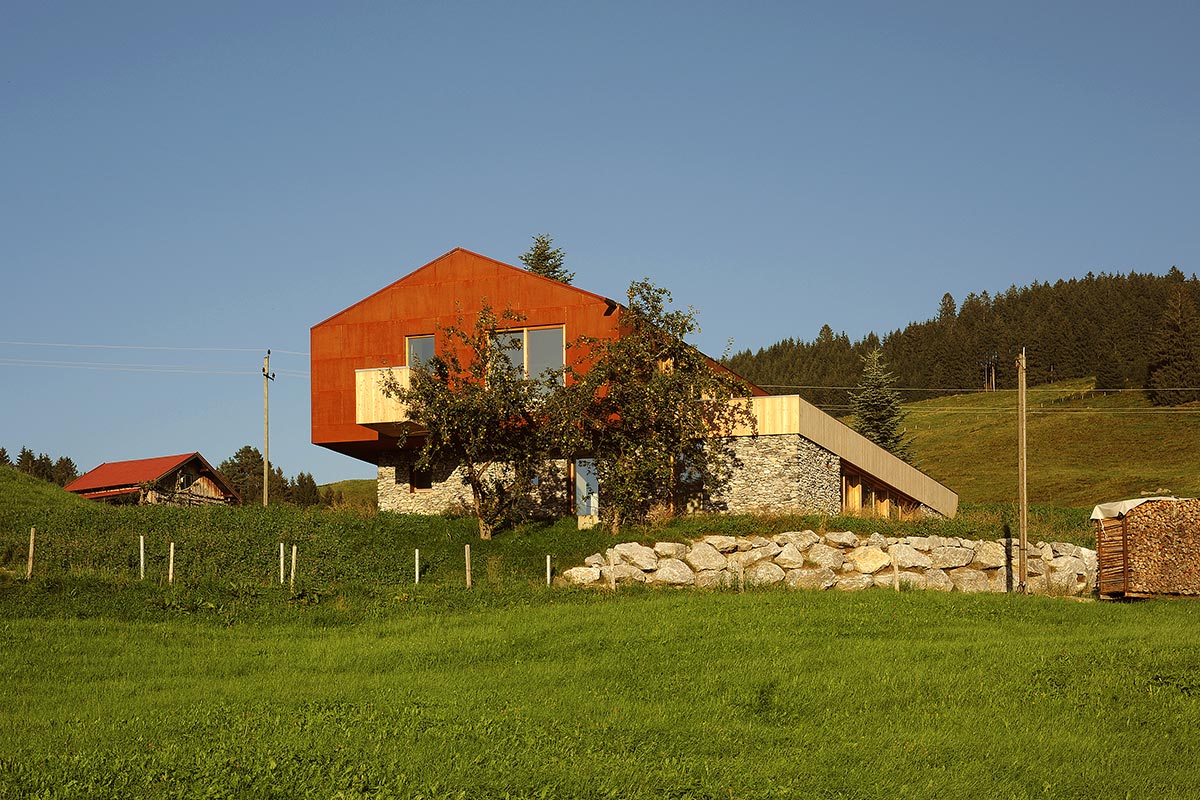 Built as a retreat house for both summer and winter, the Hinang House has been designed to be comfortable all year round keeping inhabitants comfortably cool during summer and warm in winter. Incorporating key elements, emphasizing interoperability and the connection to the views of the surrounding landscape, it's simply the perfect home for the whole family to enjoy.
Project: Hinang House
Architect: Carlos Zwick Architekten 
Location: Sonthofen, Germany
Type: New Build
Photography: Tomek Kwiatosz