Located in the beautiful port city of Itajaí in Santa Catarina, Panoramic House designed by Schuchovski Arquitetura is a new residence designed for a family in search of a new lifestyle in this part of Brazil. Nestled in the middle of an Atlantic forest hill facing the sea, the site boasts some of the most panoramic views of the sea while adapting an eco friendly construction and a unique architectural flair distinctive to the region. Let's take a closer look…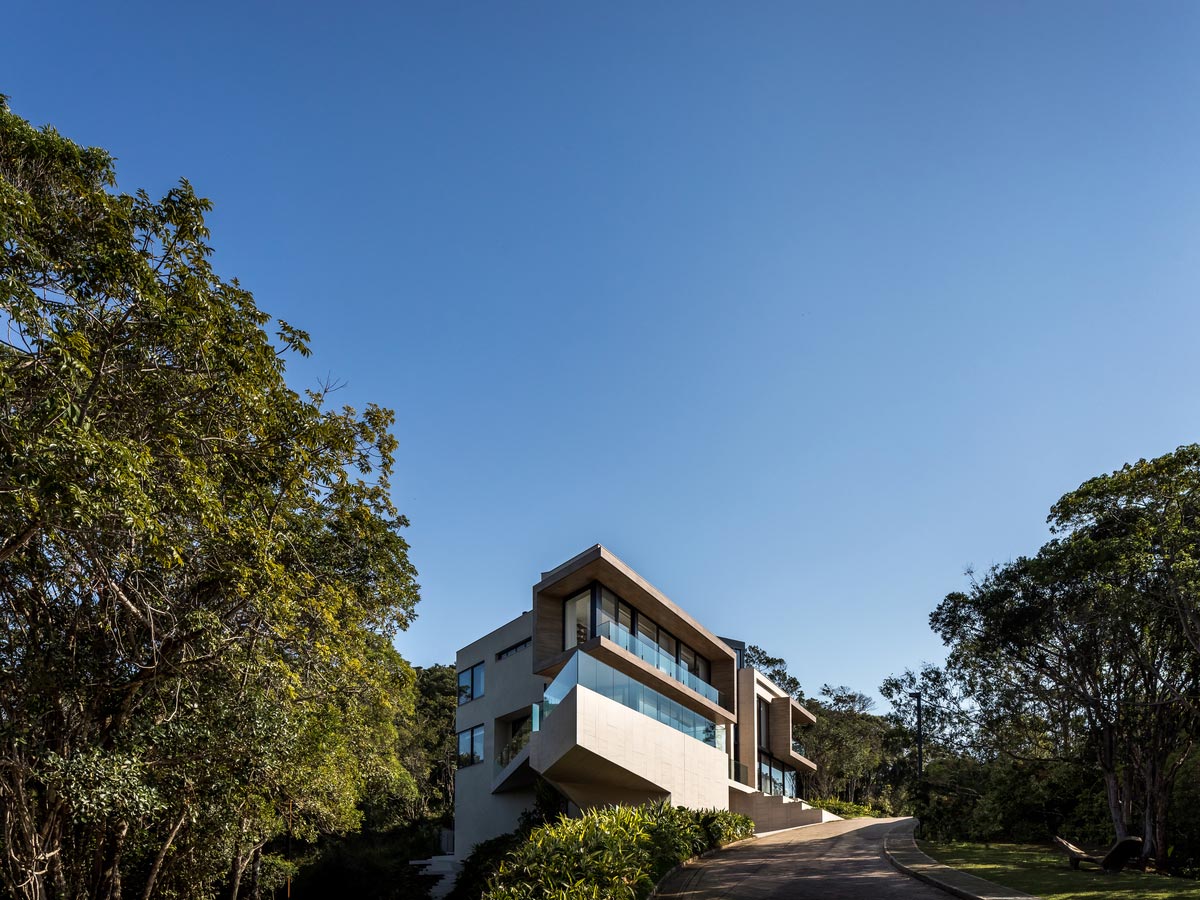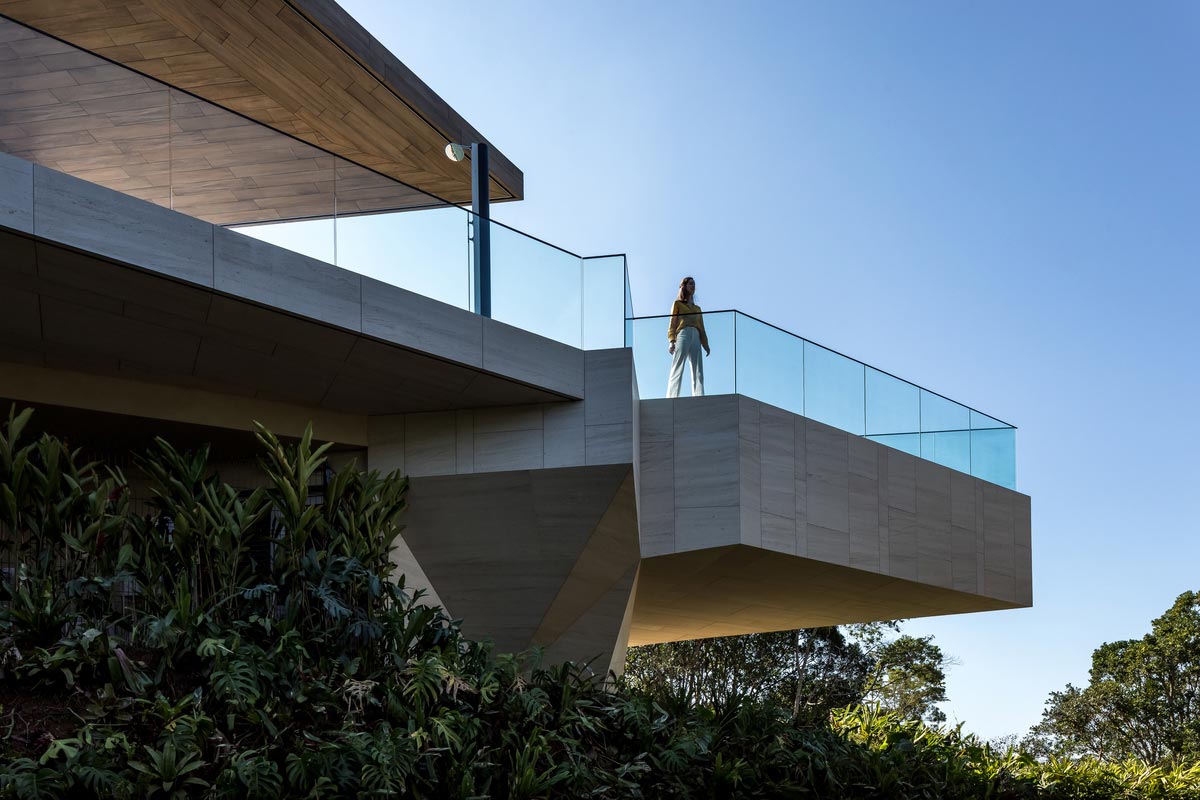 The clients were a cosmopolitan couple with two children, and the brief was for the spaces to focus on contributing to the family's routine, promoting facilities and meetings to favour relationships. Printing a sense of brazilianness and references of trips to different countries in an architecture that also reflected their lifestyle is also paramount, along with connection with nature to foster rest and relaxation.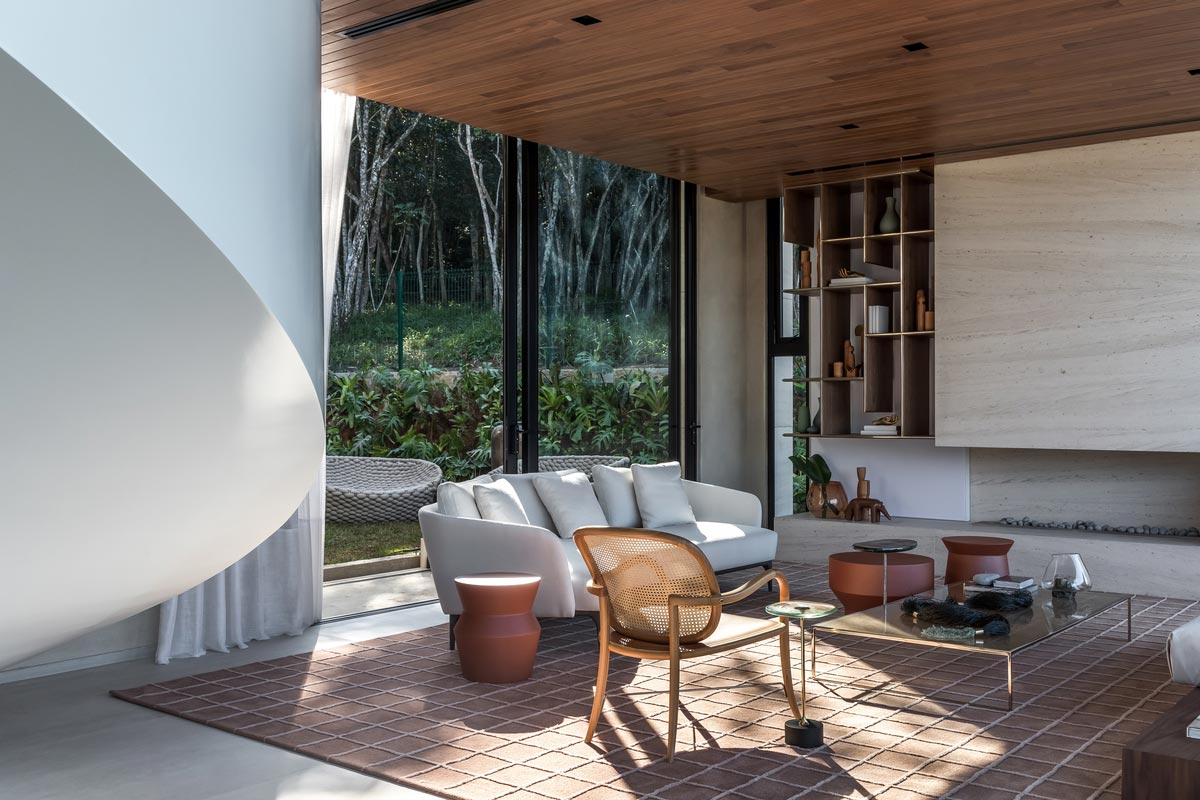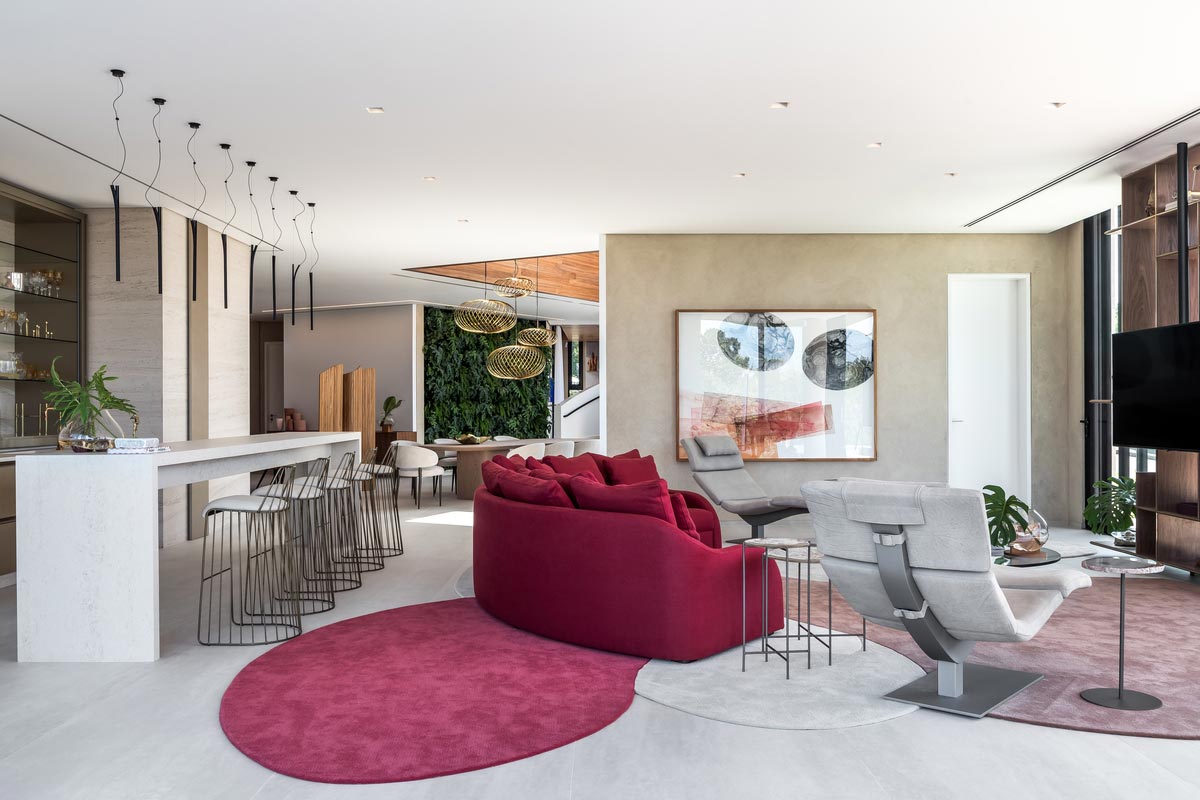 "The attention to a delicate architectural insertion resulted in an implantation that followed the challenges of the extremely rugged topography and the closed angle on the corner where the two fronts of the terrain meet — precisely the highest visual point of the place, with a beautiful panoramic view. We developed an architecture of highly visual impact for the facade, bringing the element of glass and the boldness of the vertical line to demarcate the main access and dialogue with the purity of the horizontal lines, highlighted in the design of the project." – Schuchovski Arquitetura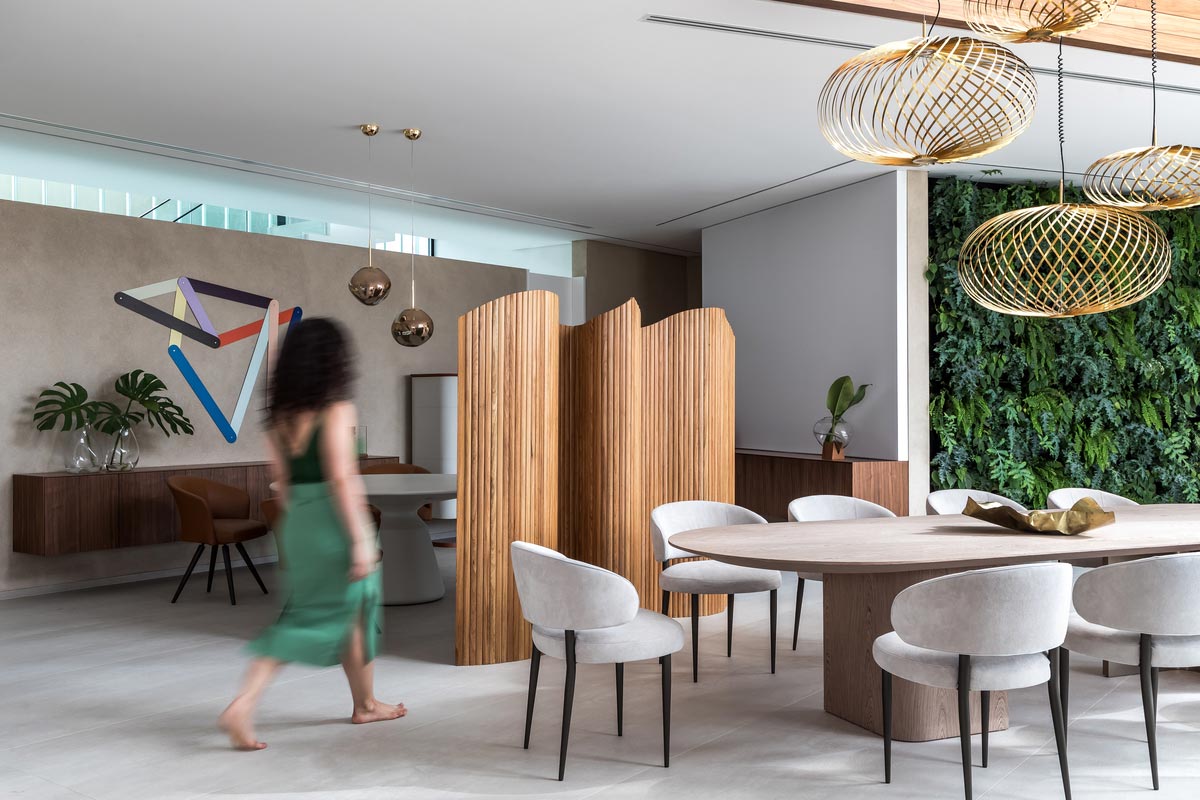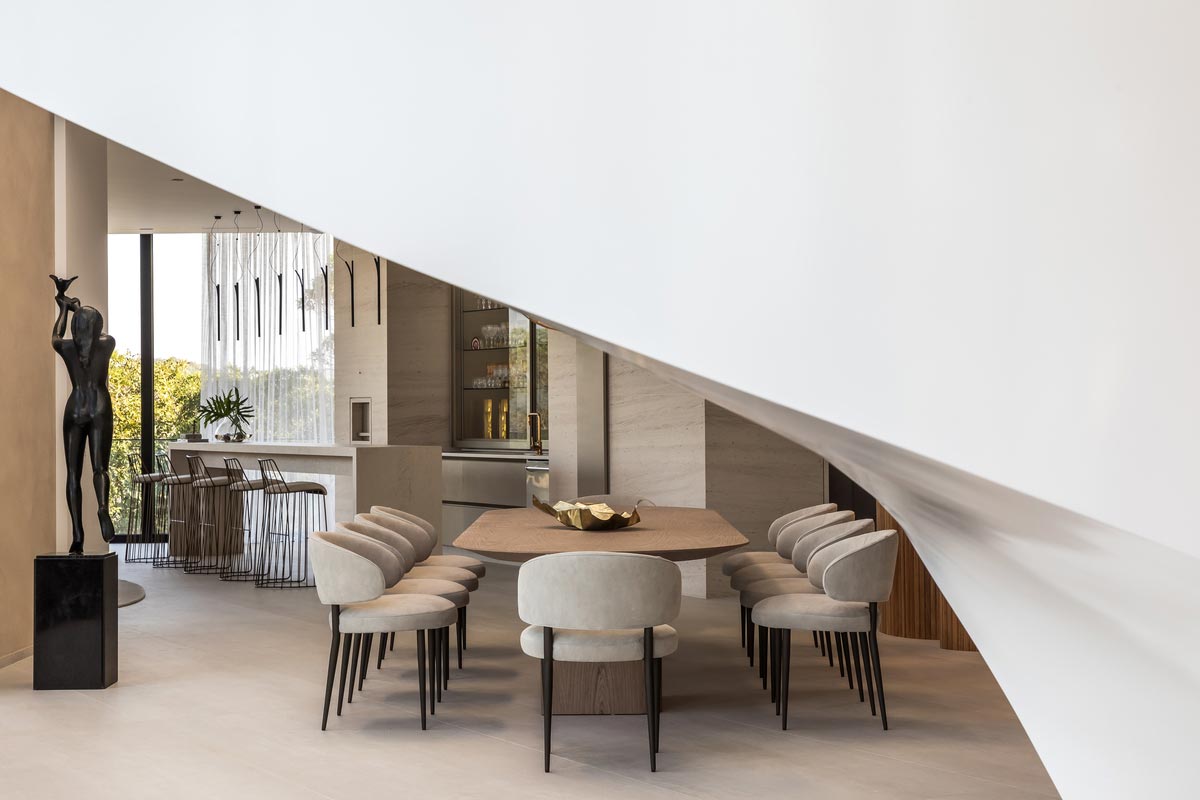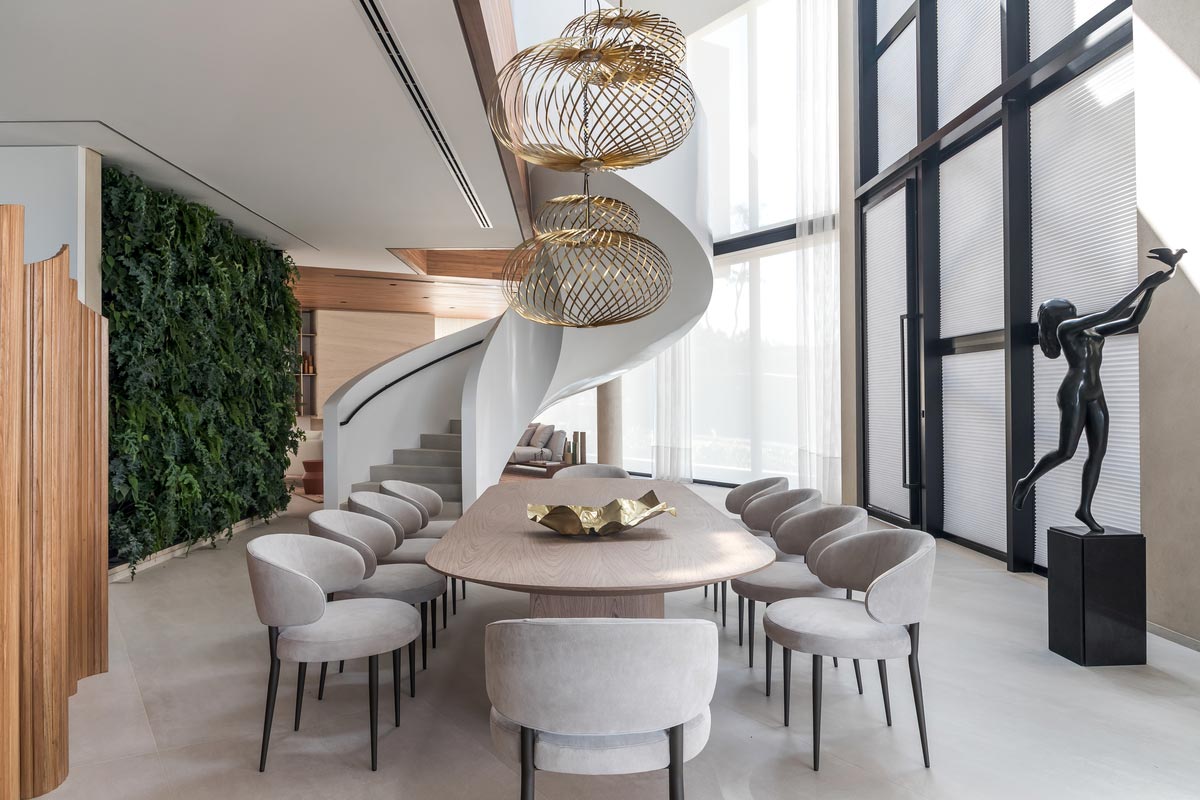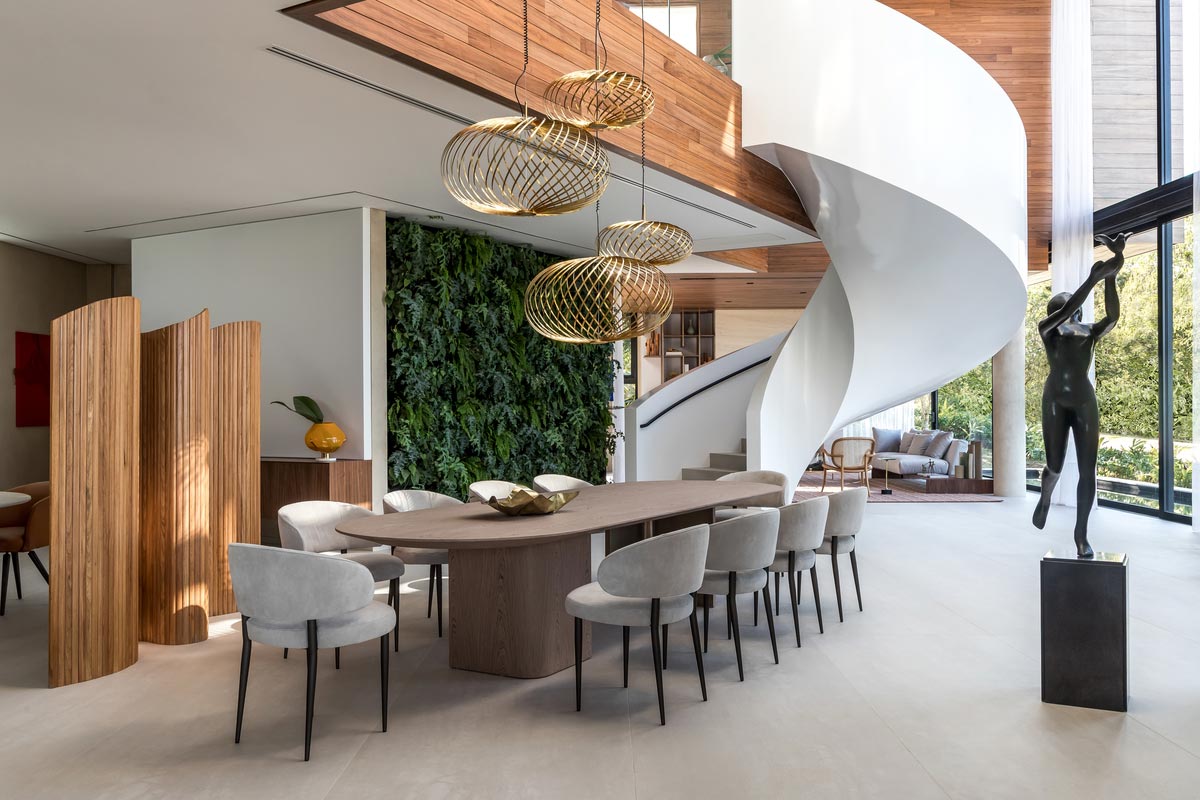 Bringing forth not only views of the beach but also the surrounding preserved forest and the city in the background, the expansive living areas provide feelings such as welcomeness and wellbeing. The team also designed a pool that comes loose to make room for a beautiful garden below. The pool swing, promoted by the unusual and surprising structure of a single fixation point, receives a parametric polishing executed in limestone.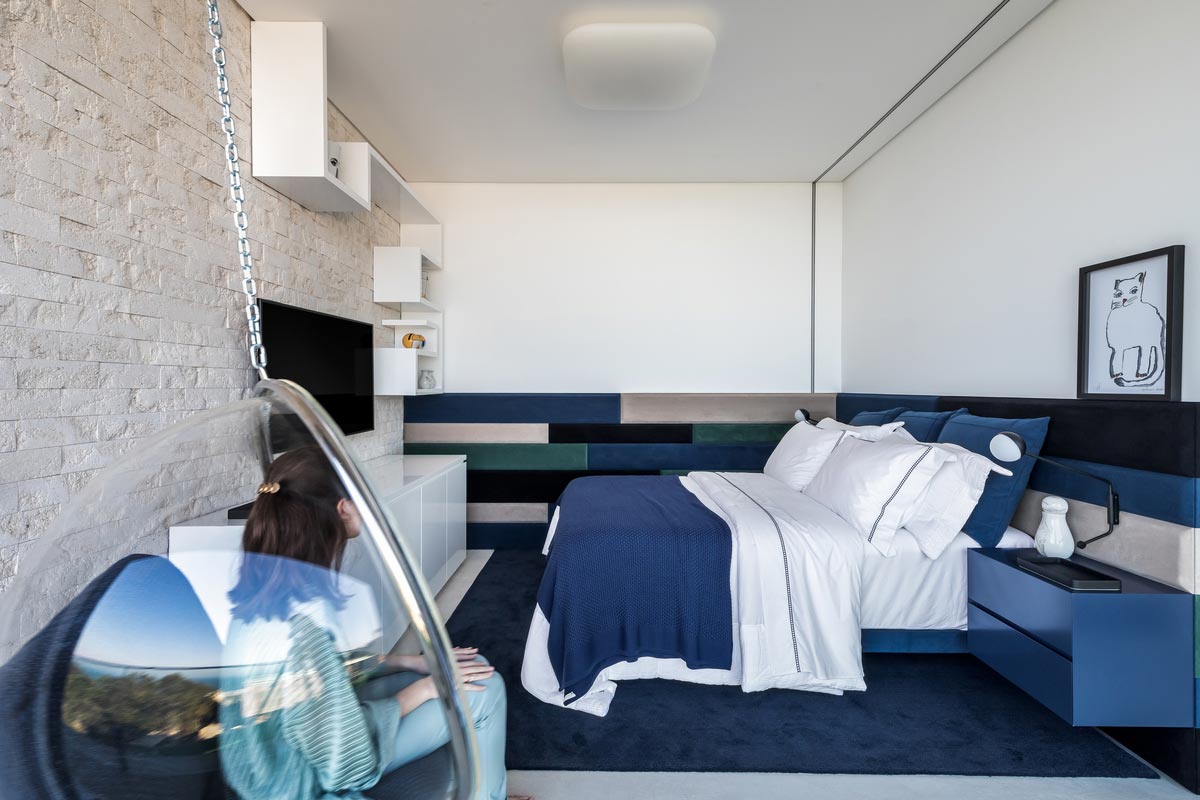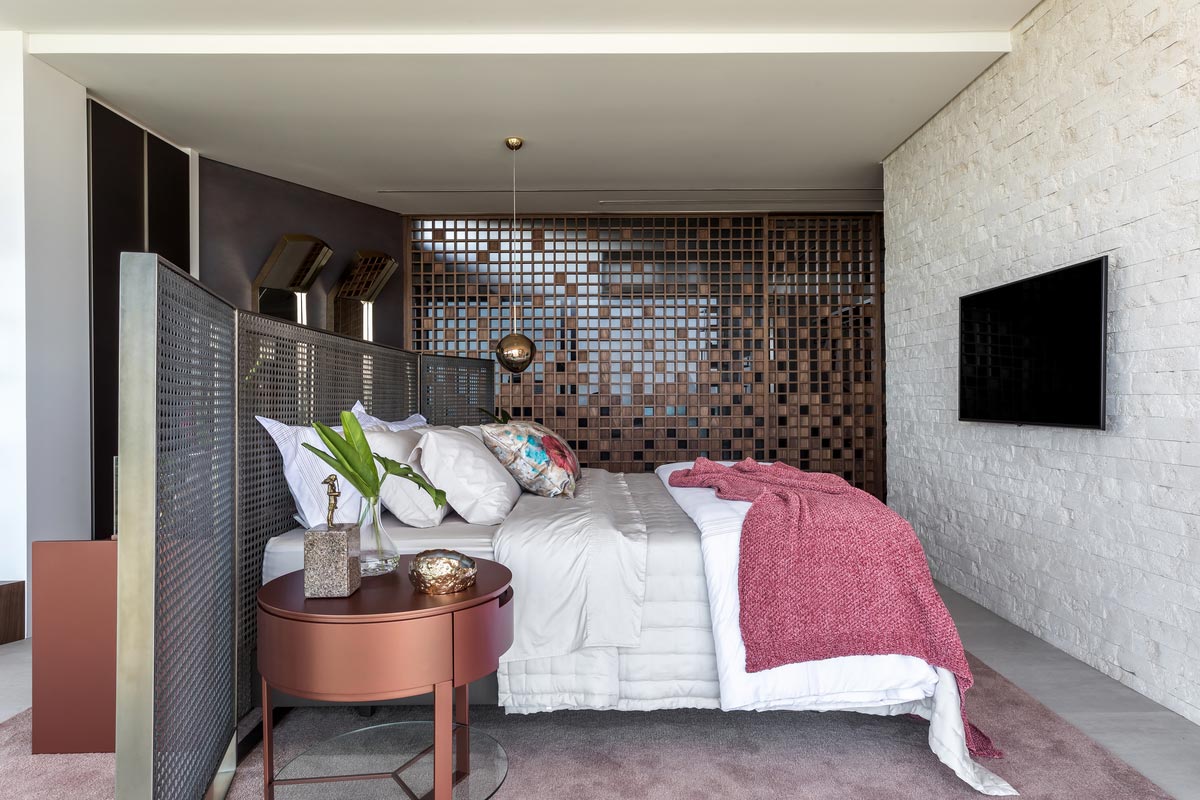 "We used a difficulty – the tip of the land, to raise the house, extending areas such as the pool and the master suite to the highest altitude region for contemplating the sea and the surrounding forest. We valued elements of architecture by creating circulations that provide residents with a unique promenade. Dismissing the orthogonality of walls we created a volume of glass angled in relation to the main facade, eliminating any feeling of monotony." – Schuchovski Arquitetura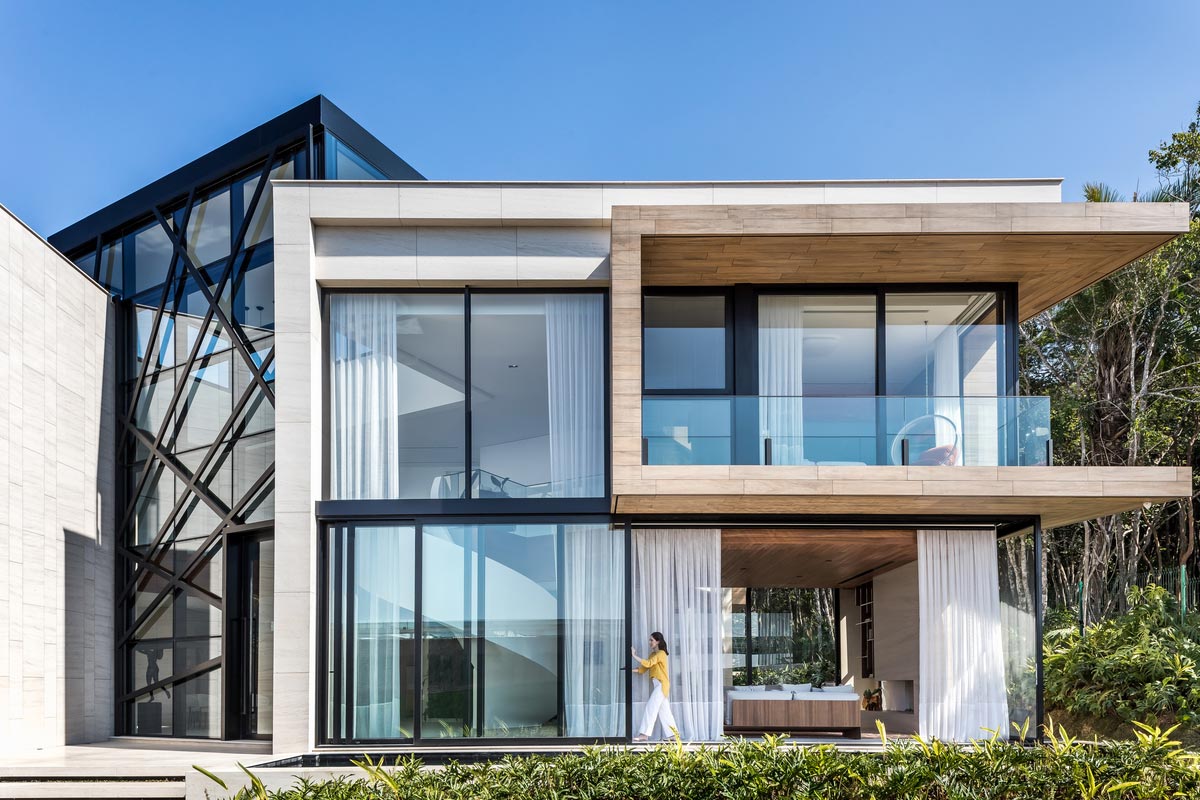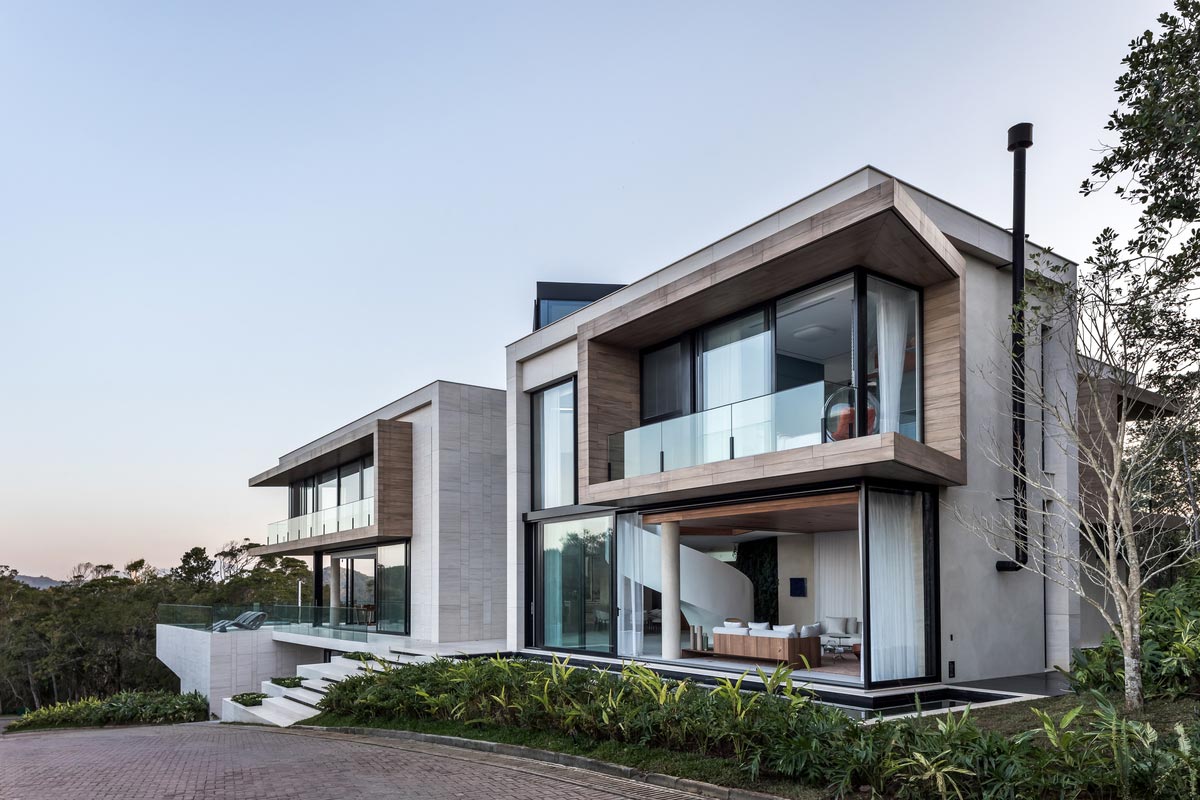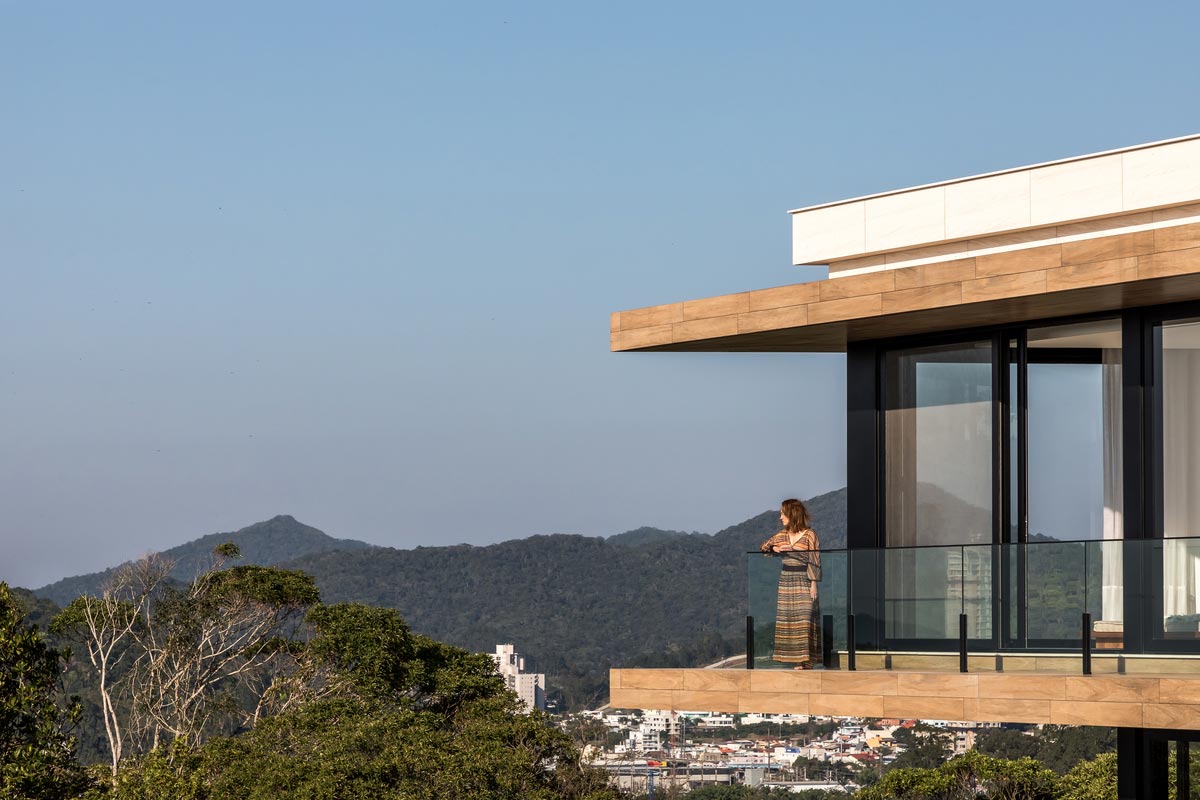 In addition to the references that the clients have experienced on their several trips throughout the world, the choice of materials and colours positively influenced the overall design and feel of the home. This project is truly a convergence of the owner's lifestyle, objectives, and ideas!
Project: Panoramic House
Architect: Schuchovski Arquitetura
Location: Itajaí, Brazil
Type: New Build
Photography: Eduardo Macarios