Dubbed as CLT House, this reconfiguration of an existing building is a bridge between architectural thinking and sustainable construction methods. Designed by FMD Architects, the brief was for a new upper floor addition which spans the established gardens on the site and replans the home with a new central core for this multigenerational family home. Shall we go inside?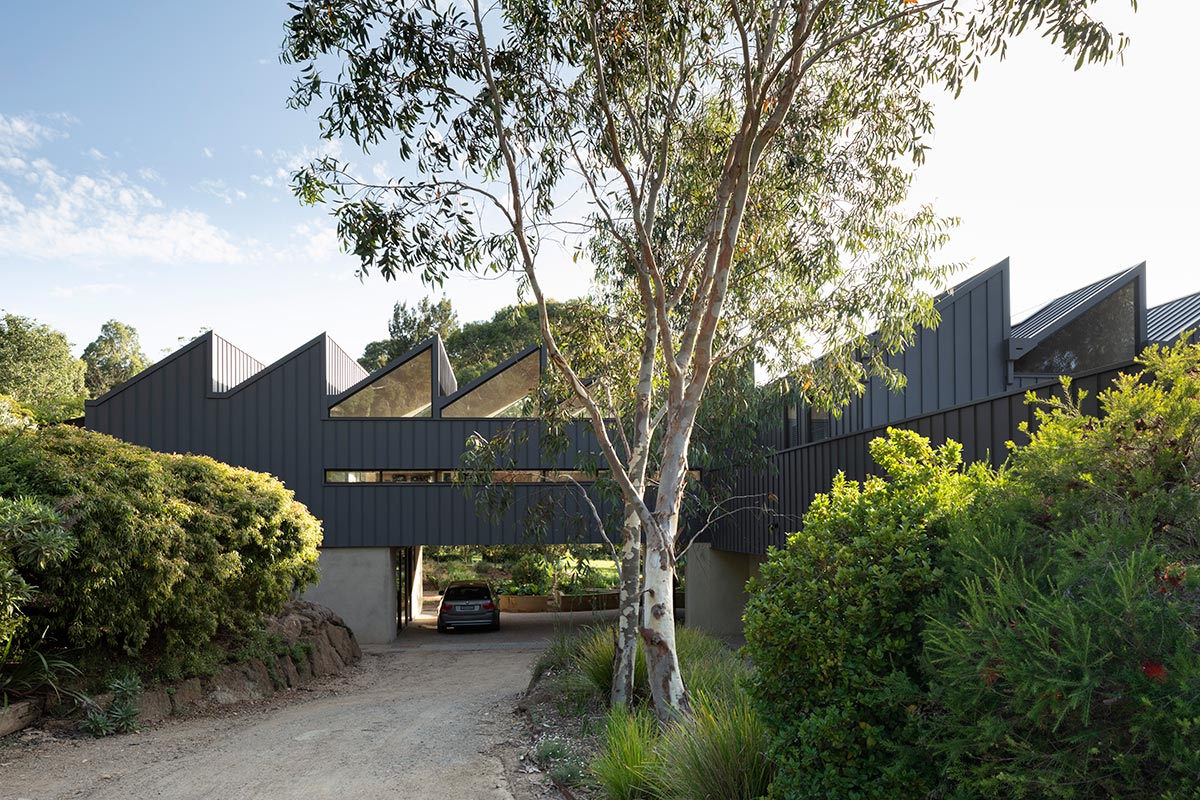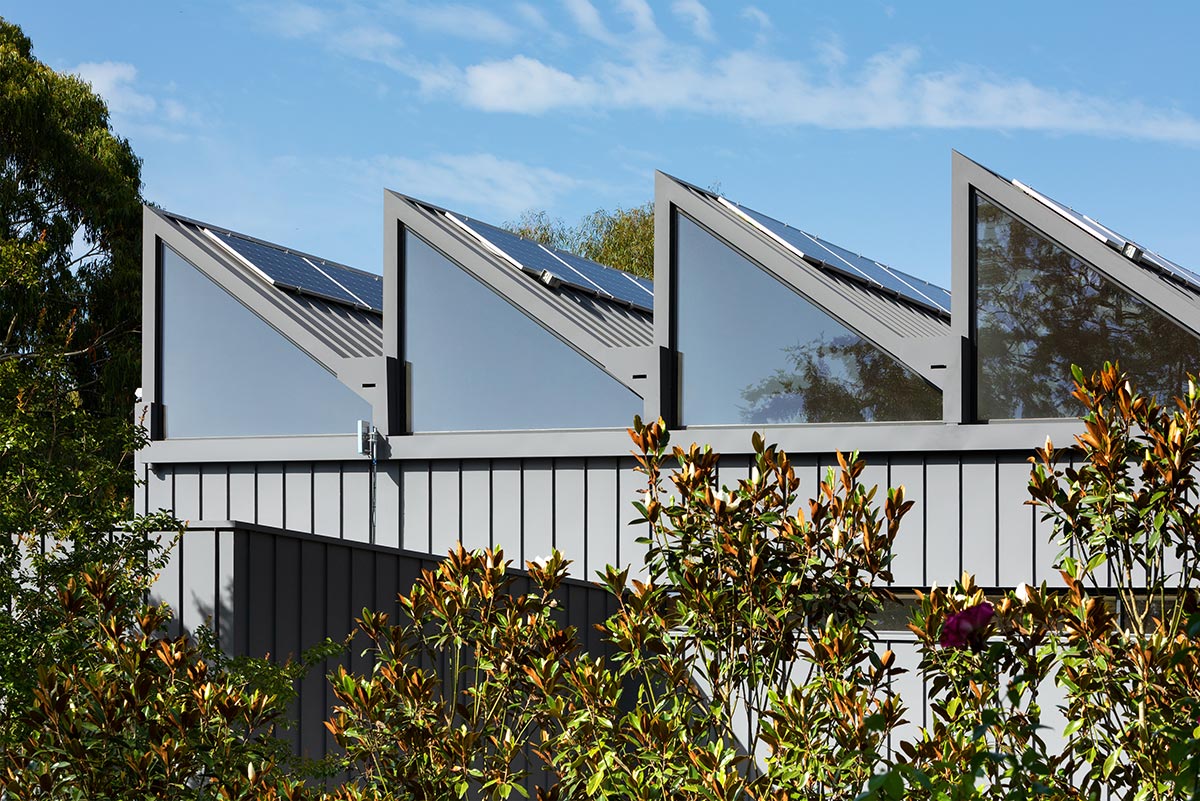 The new bridge structure acts as a quiet retreat for the owners, library, home office for the family business, as well as play space for the grandchildren. The central location of the space extending over the different wings of the house allows all 3 generations to come together and play, talk, relax and enjoy each other's company.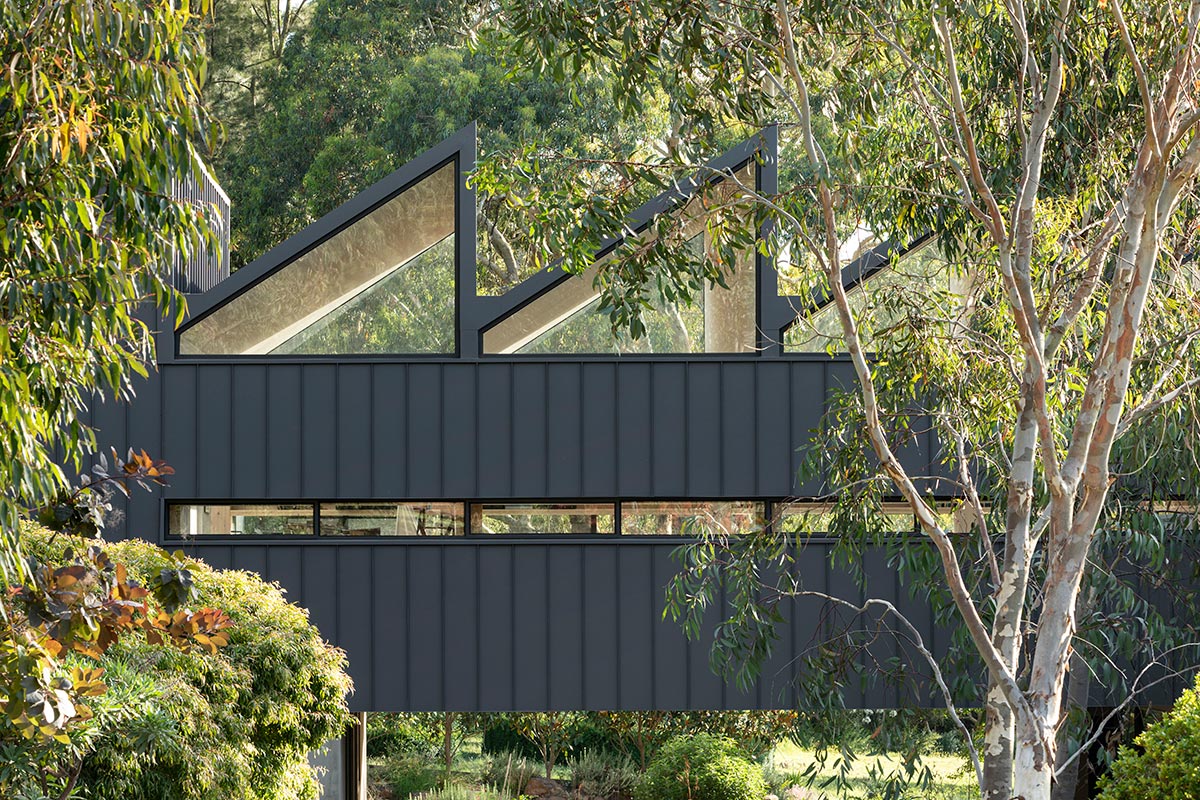 "From the outset the house was designed with Cross Laminated Timber (CLT). The use of CLT allows for large spanning timber structures with minimal steel. Internally the CLT is celebrated by exposing the structure on the walls and floors which demanded absolute precision in the construction system to achieve a finely crafted outcome. " – FMD Architects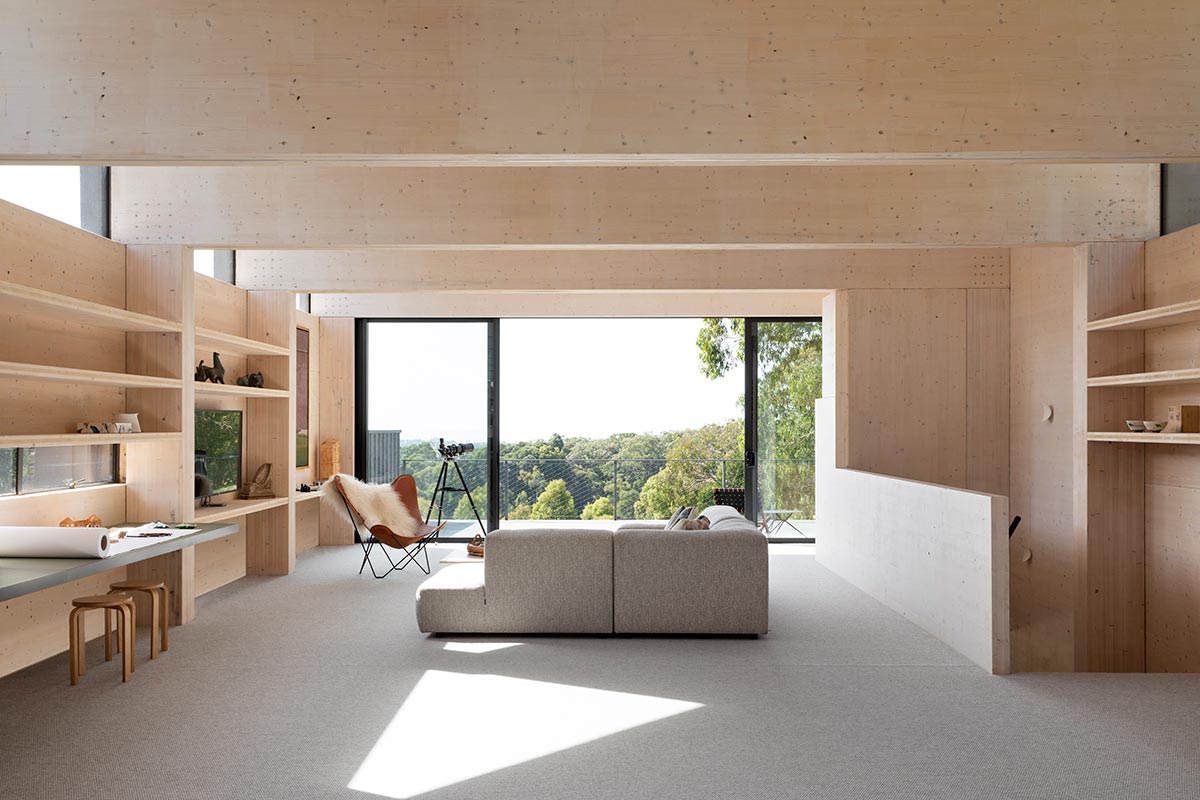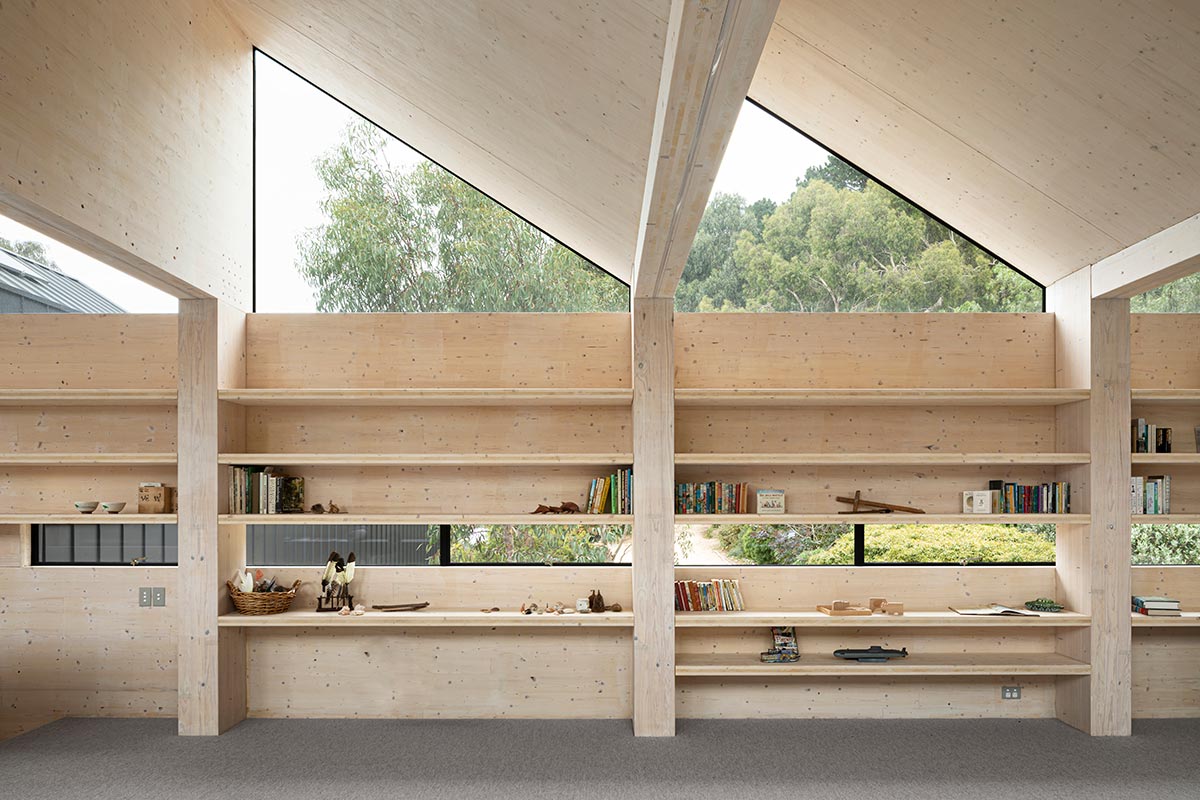 Also made from CLT, interior elements including bookshelves, desks, pivot doors and bar units highlight the natural qualities of the materials at a finer scale. To steer clear of diversion of decorative elements in this powerful space, lighting is meshed into the ceiling beams and walls which presents a crisp aesthetic.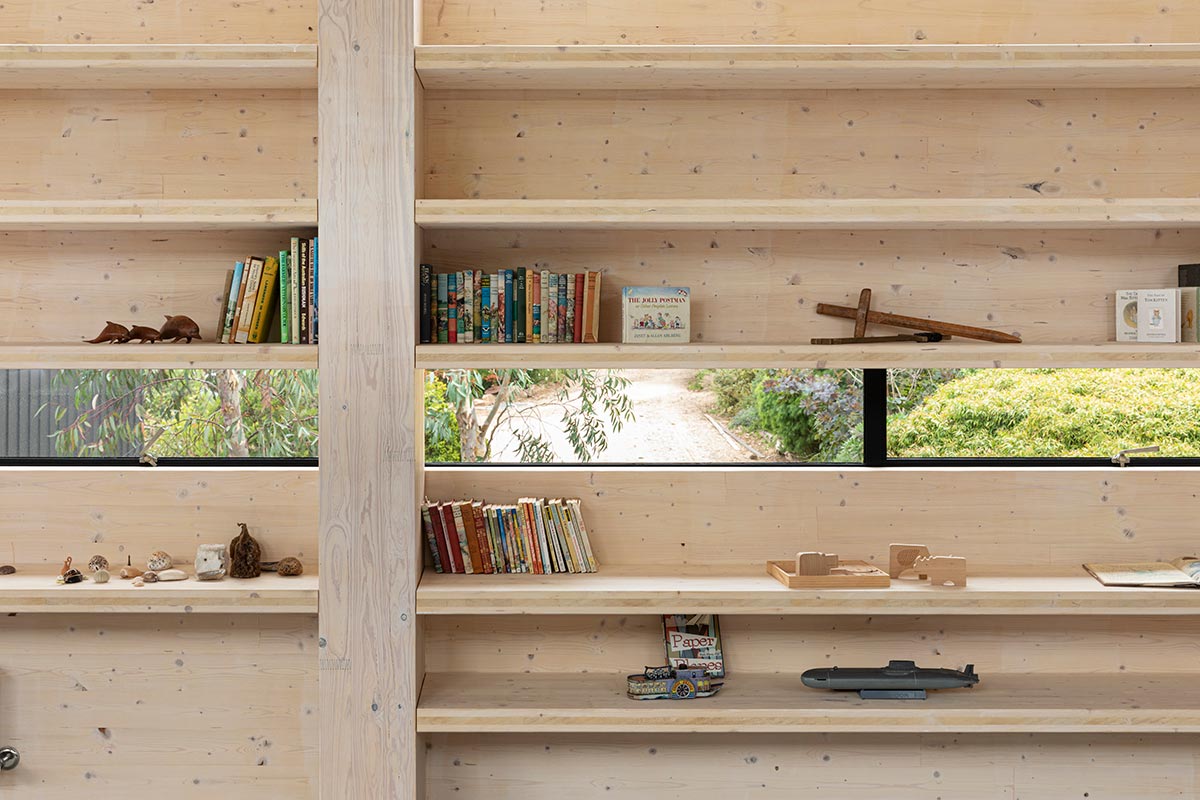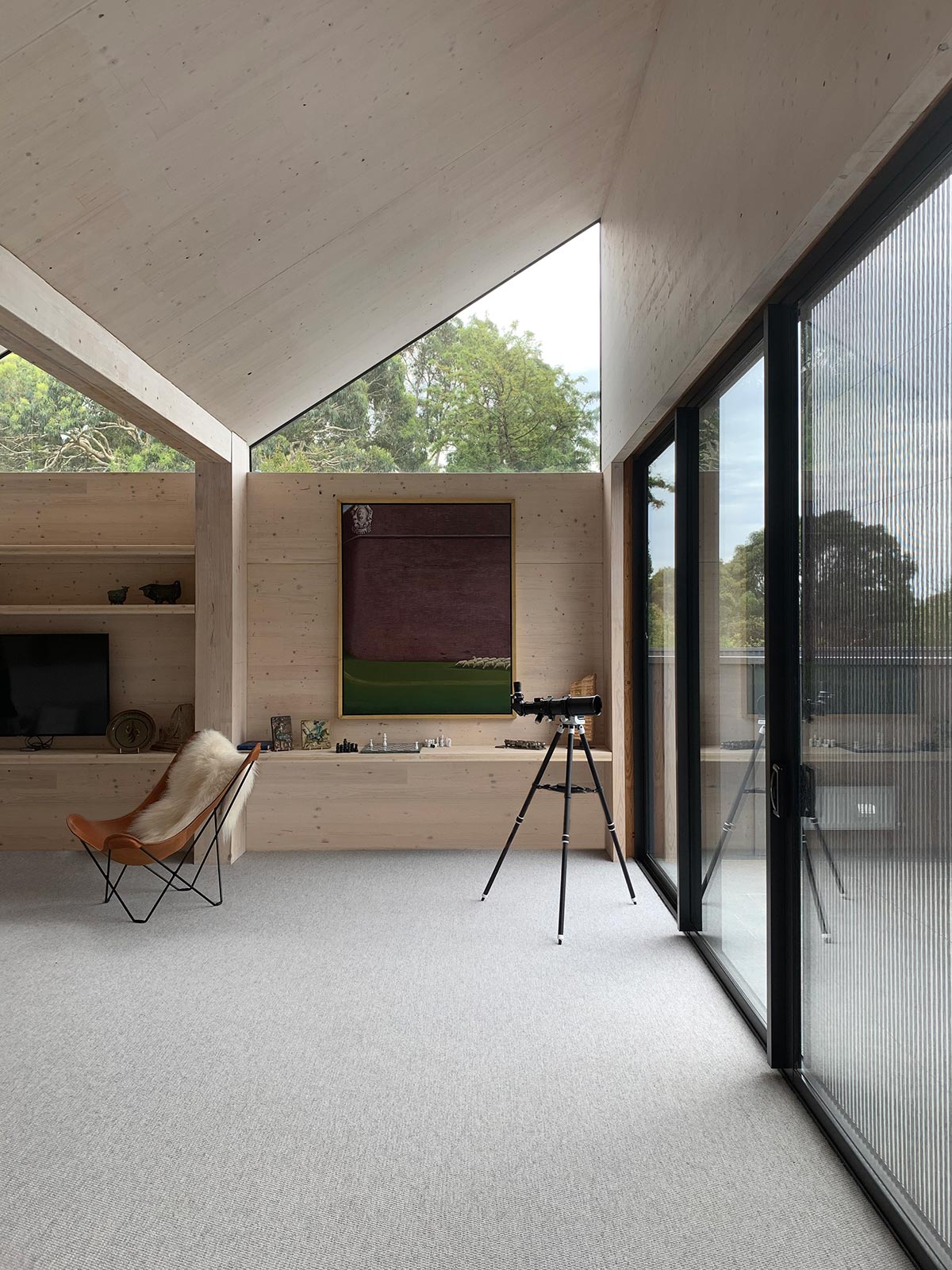 "The existing ground floor areas have been reconfigured and refurbished. New double glazing, wall insulation and roofs rebuilt to accommodate additional solar panels over. The kitchen acts as a pivot point between the existing ground floor and the new CLT extension, with a palette of materials which draws from both zones." – FMD Architects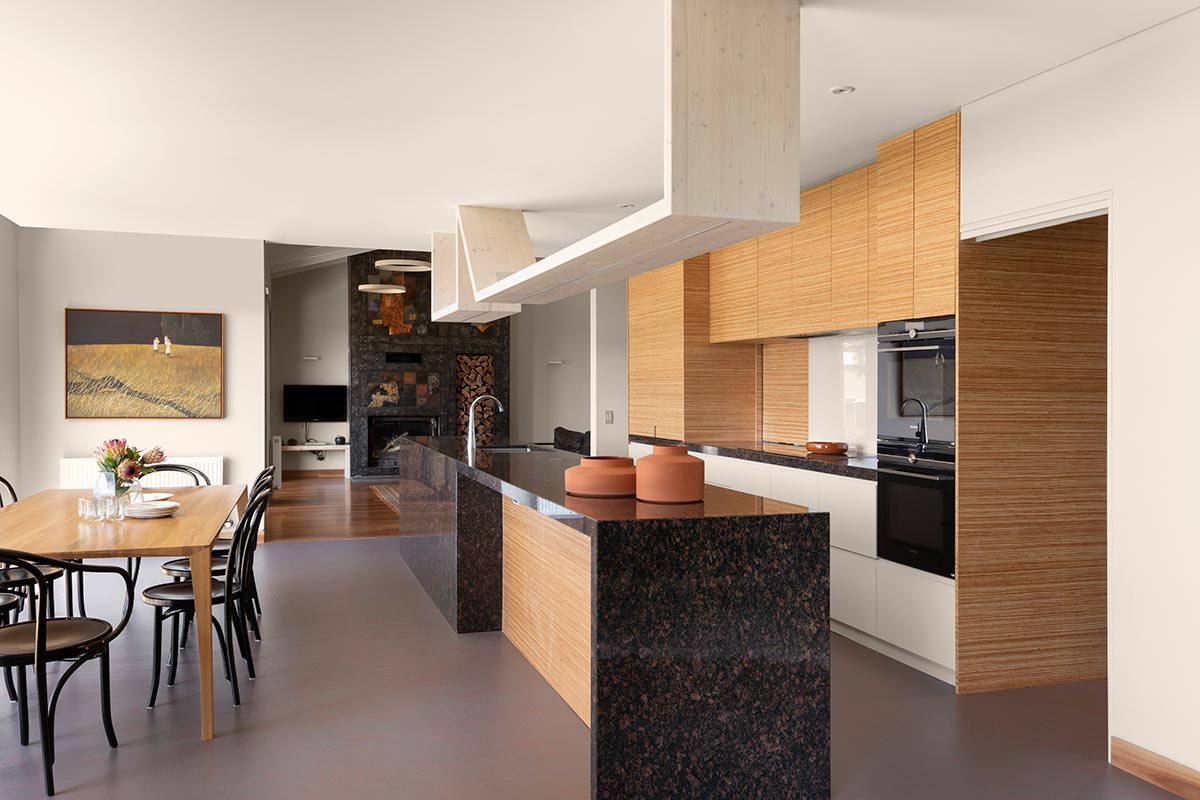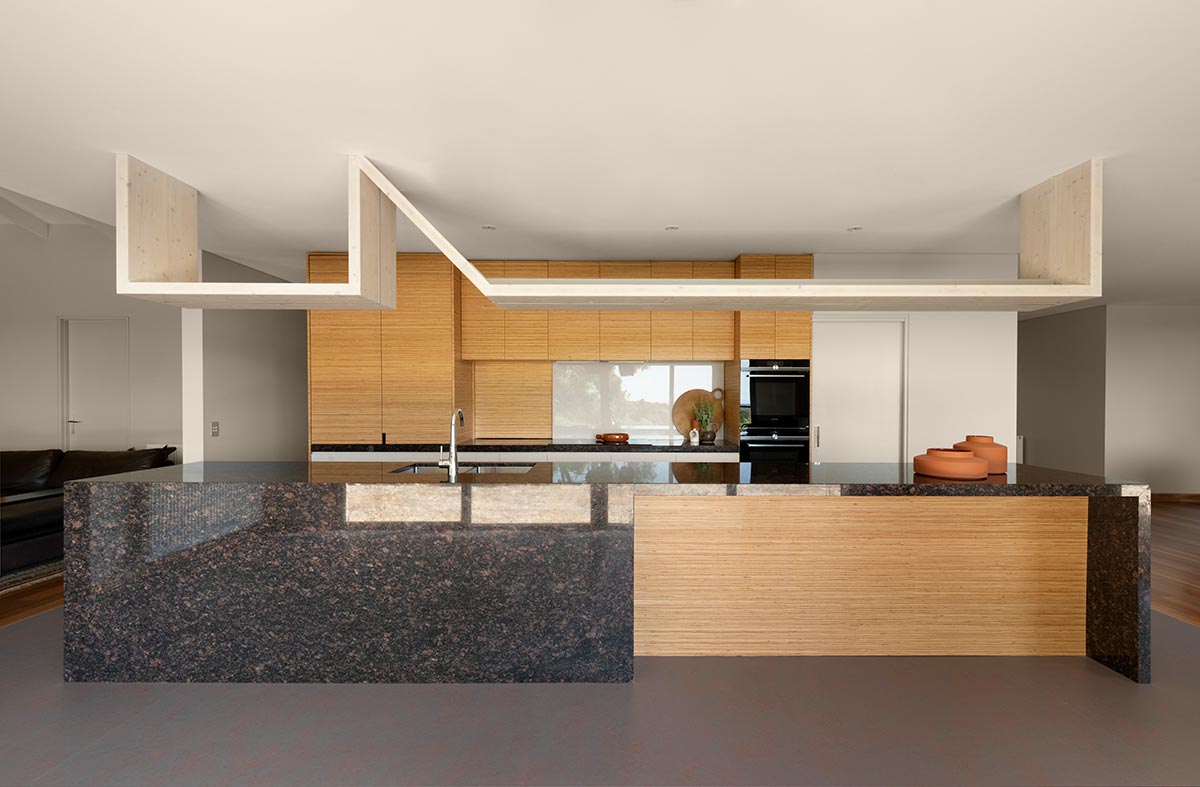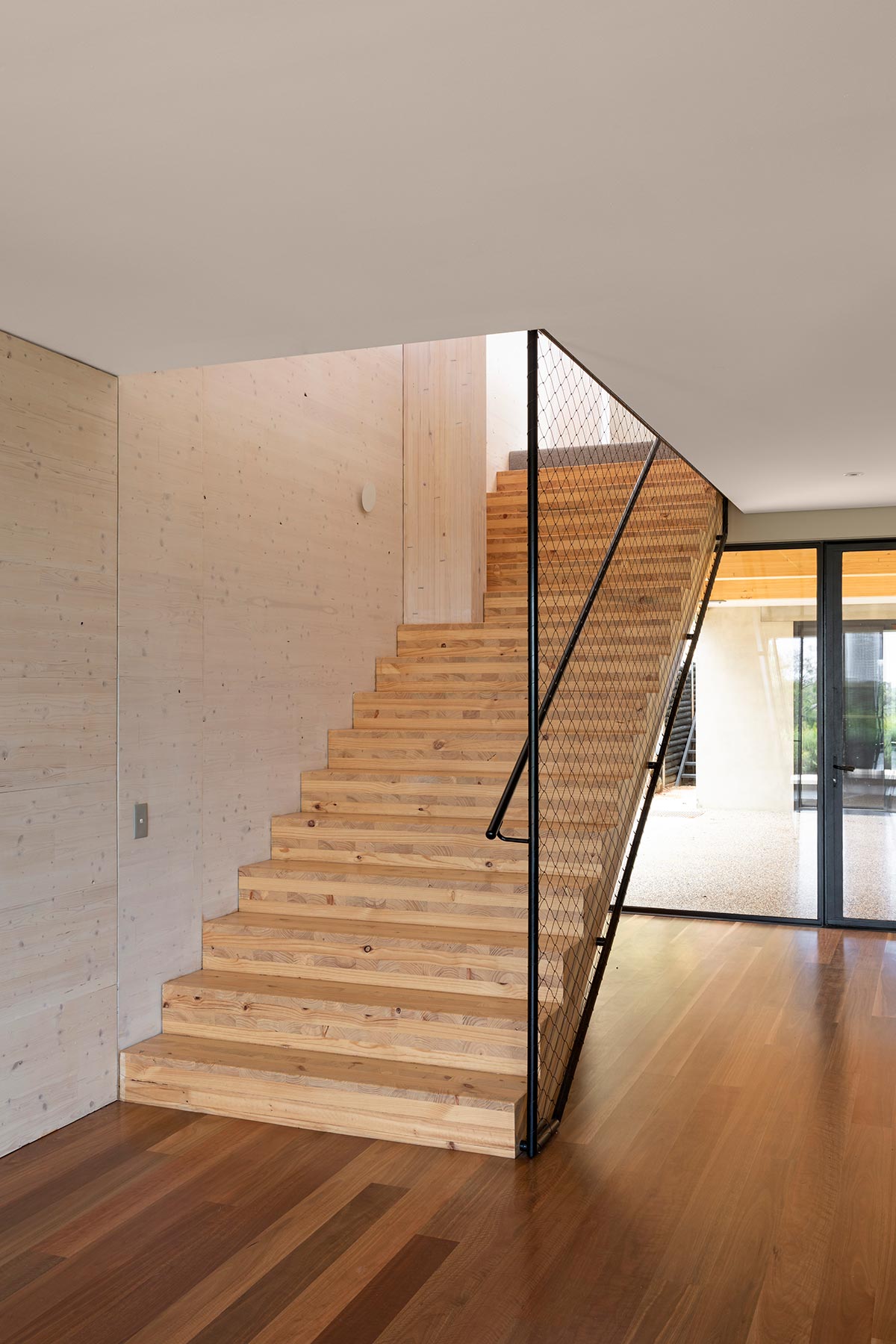 "A longstanding relationship between architect and builder built on trust and collaboration, has enabled the use of an emerging sustainable construction system to inform and direct the architectural language into a rigorous design response to its rural landscape." – FMD Architects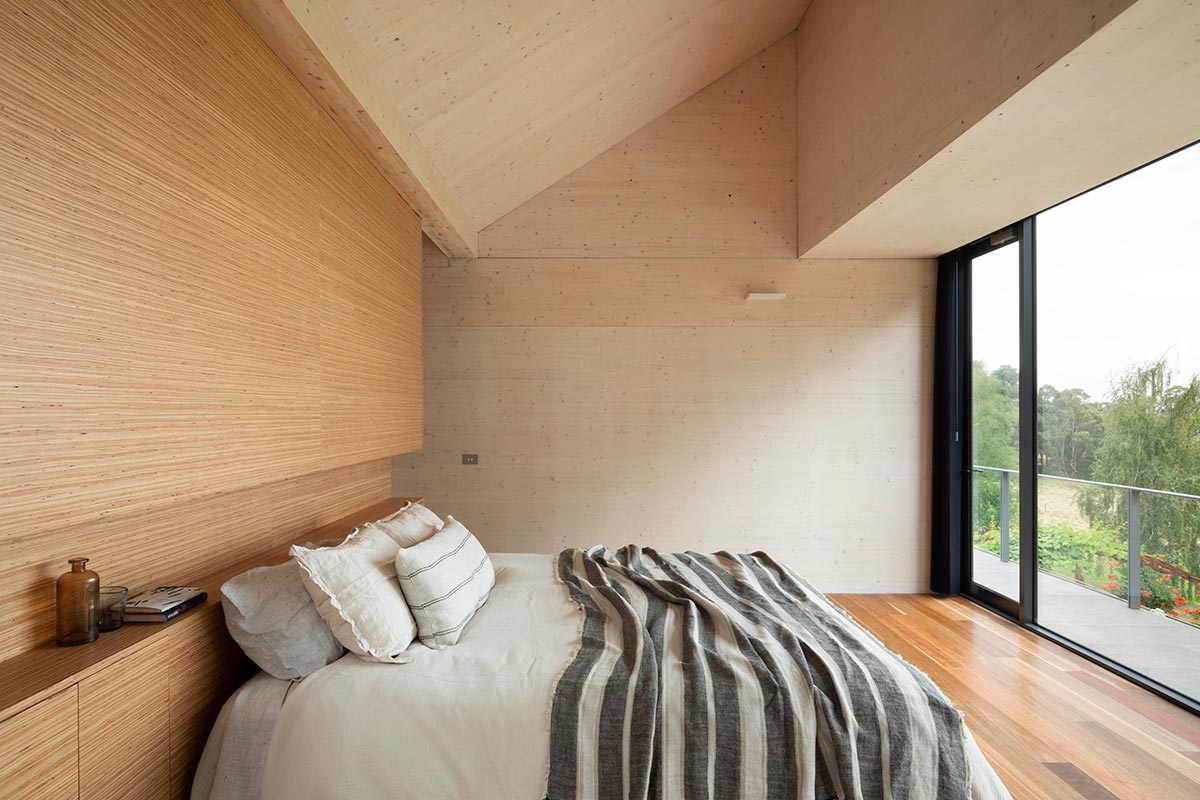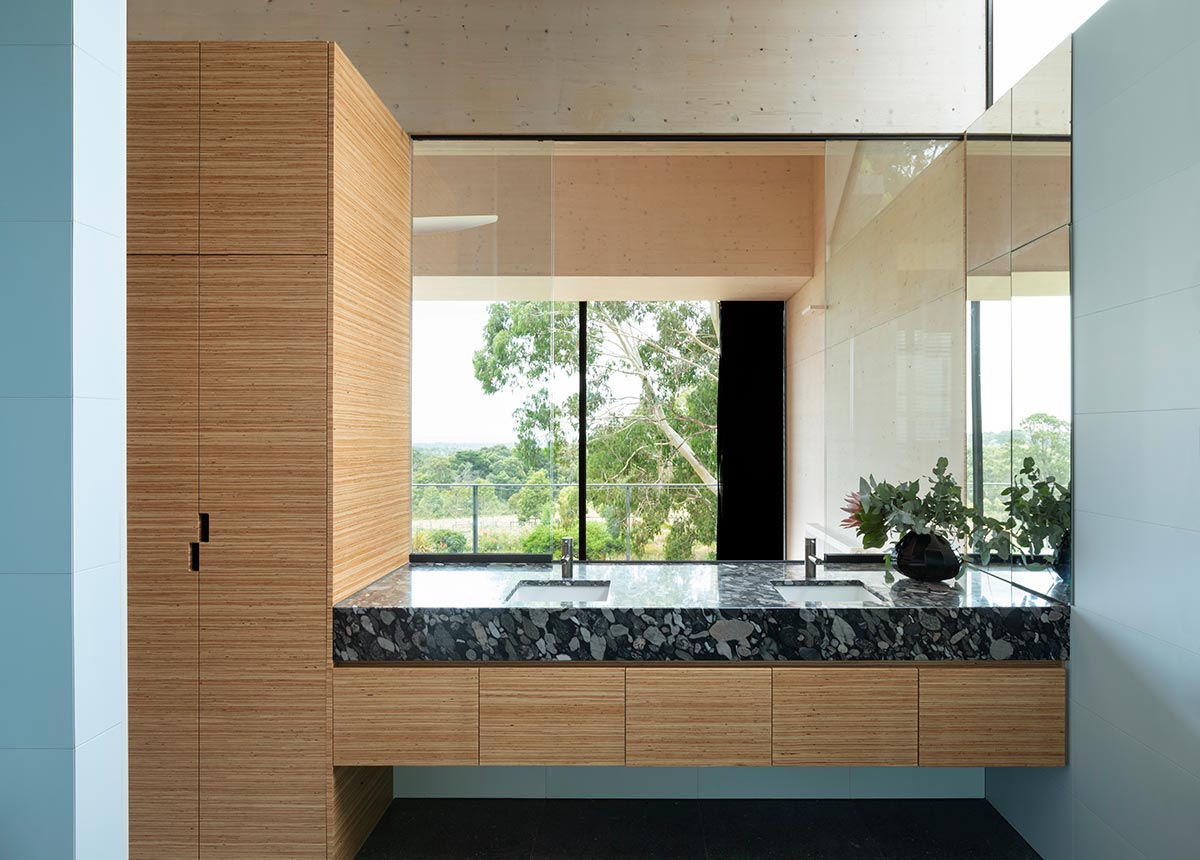 Acting as the bridge between architectural thinking and sustainable construction methods, this home has been amazingly put together and brought into existence by the amazing collaborative working relationship between the architect and builder.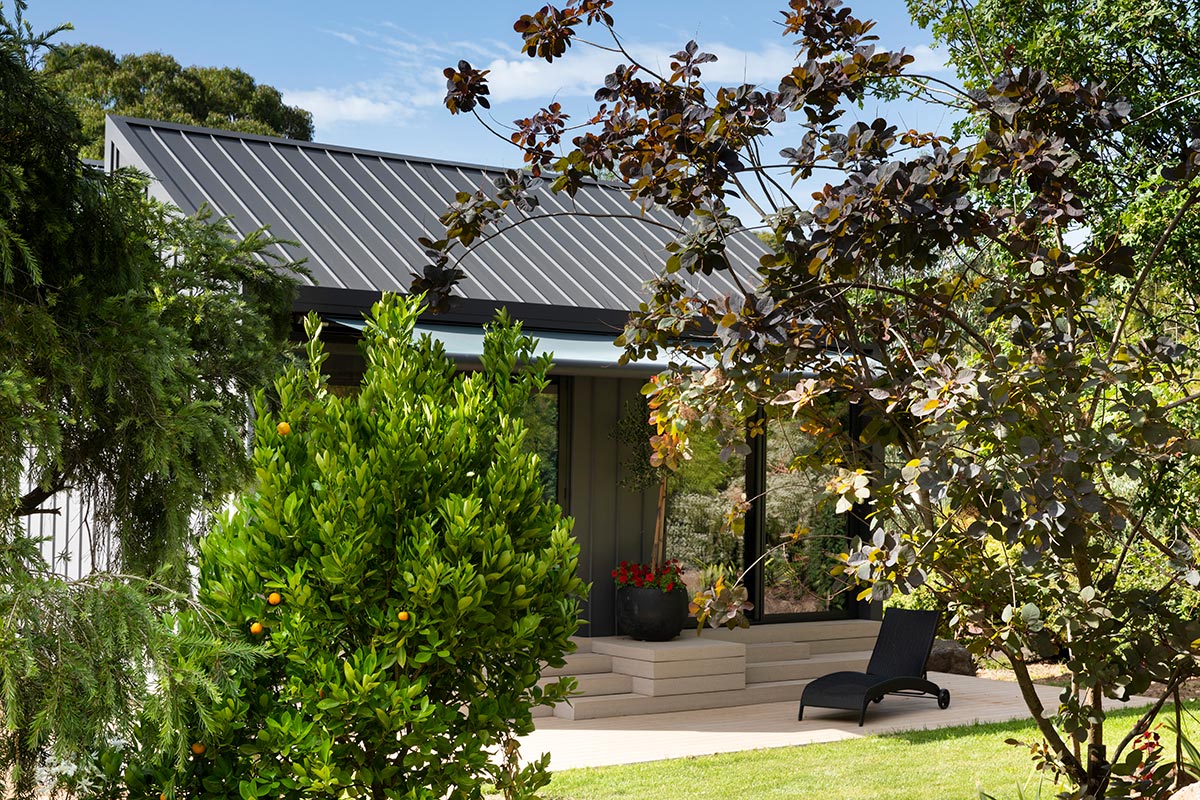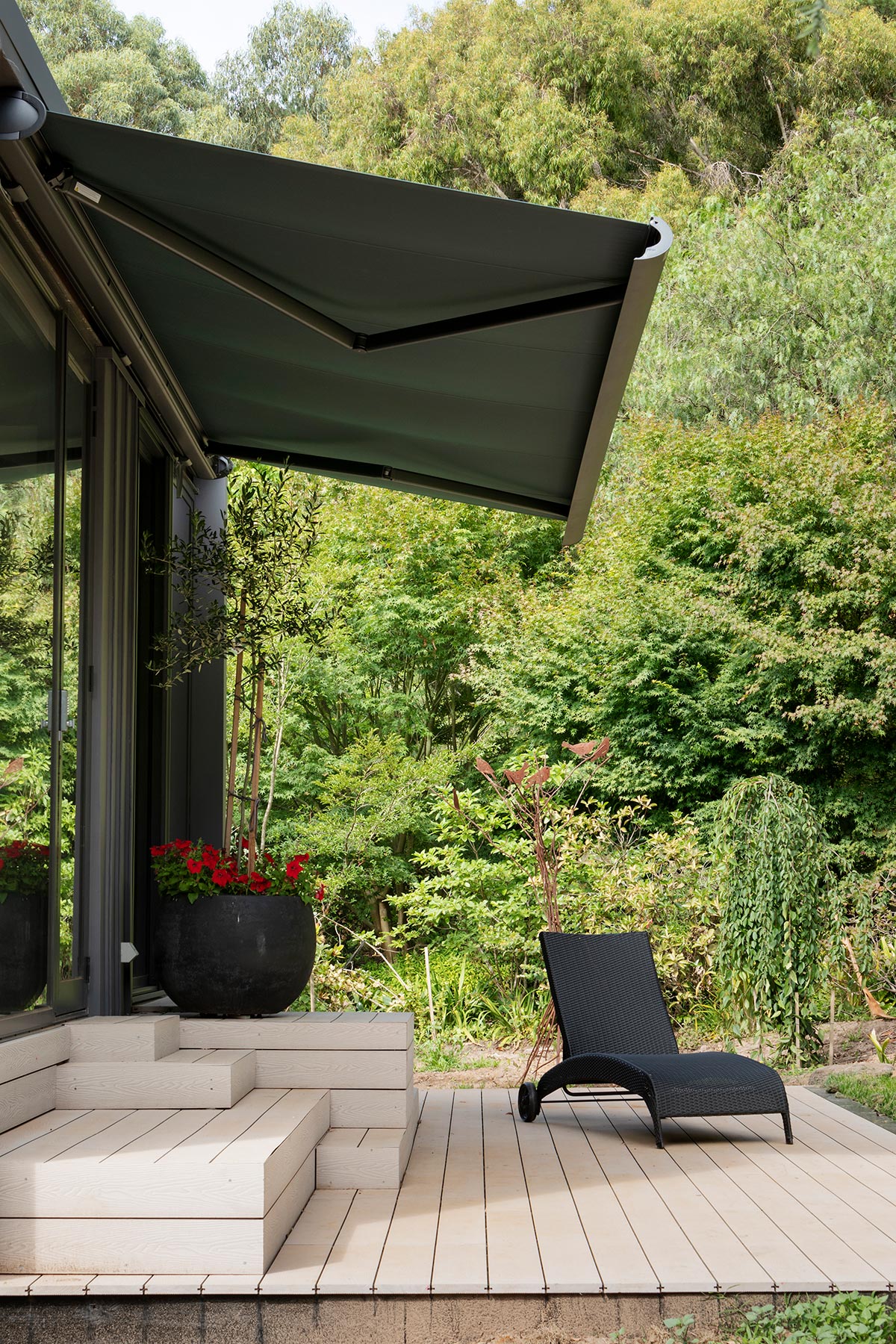 Project: CLT House
Architect: FMD Architects
Location: Mornington Peninsula, Australia
Type: Renovation
Structural Engineer: Vistek
Builder: CCB Envico
Photography: Dianna Snape