Set high amongst bushland and snow grass in the beautiful Snowy Mountains, the Crackenback Stables is a contemporary shed built for horses and humans. Designed by Rob Brown of Casey Brown Architecture, these sophisticated quarters feature an accommodation for the owners, the live-in farm manager's room, five horse stables, associated workshops, feed rooms and tack rooms. Let's take a closer look…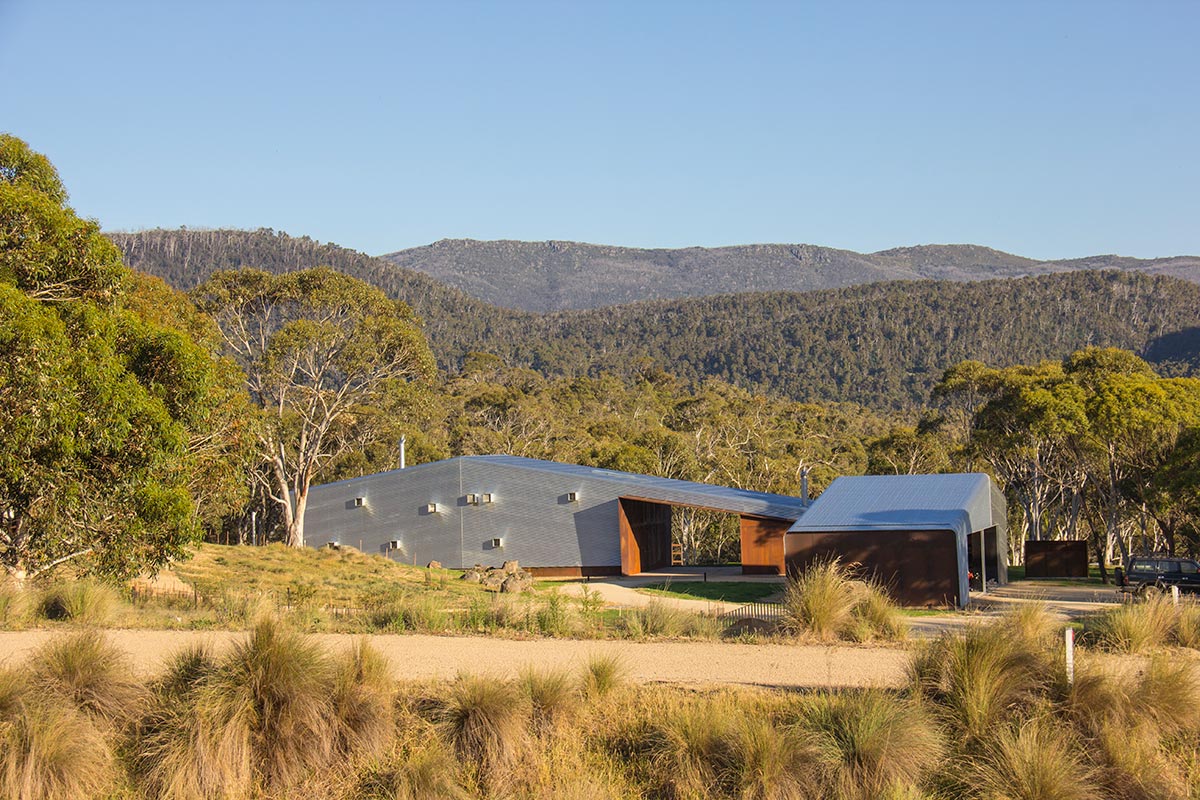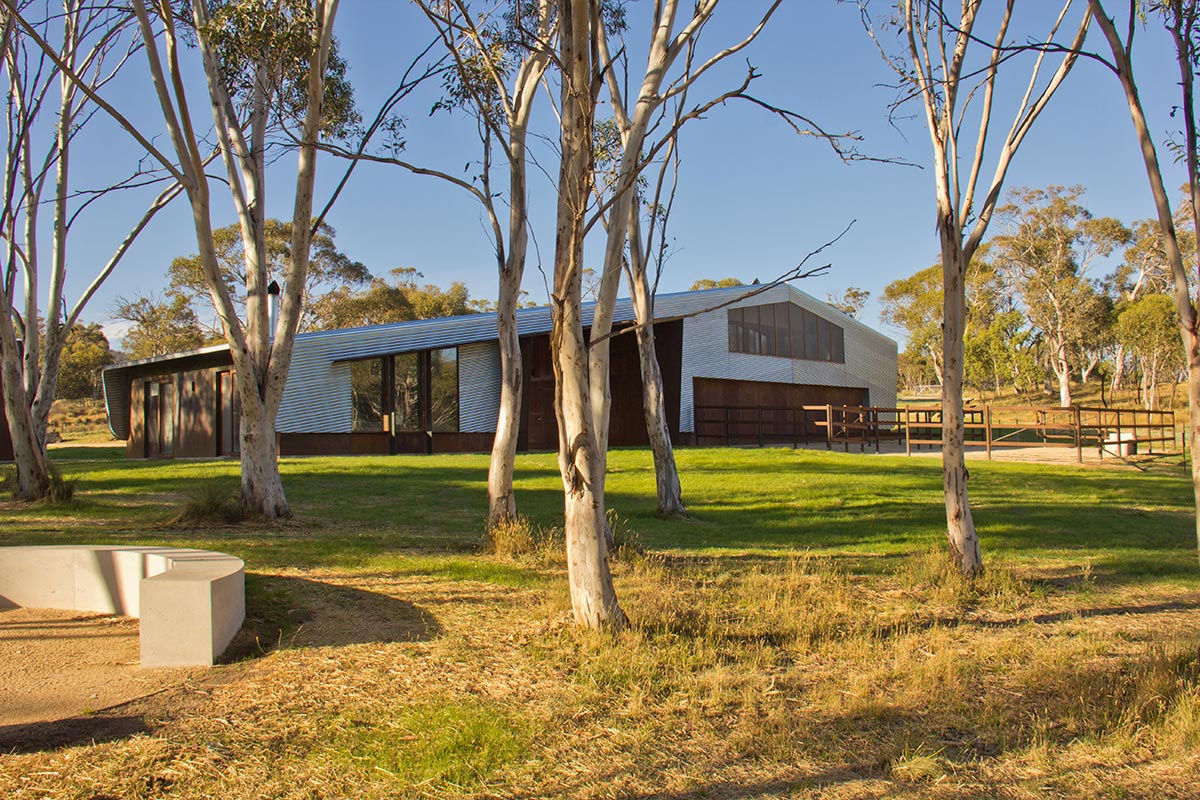 "A large portal through the stables frames the view to the landscape beyond, and provides a practical space for preparing for a horse ride, unpacking a car, storing firewood, as well as a dry entry to the building. The silvery form of the stables is clad in corrugated iron, which wraps in a continuous surface up the walls of the building, and over the roof. The alignment of the corrugations is parallel to the roof pitch, emphasising the trapezoidal form." – Casey Brown Architecture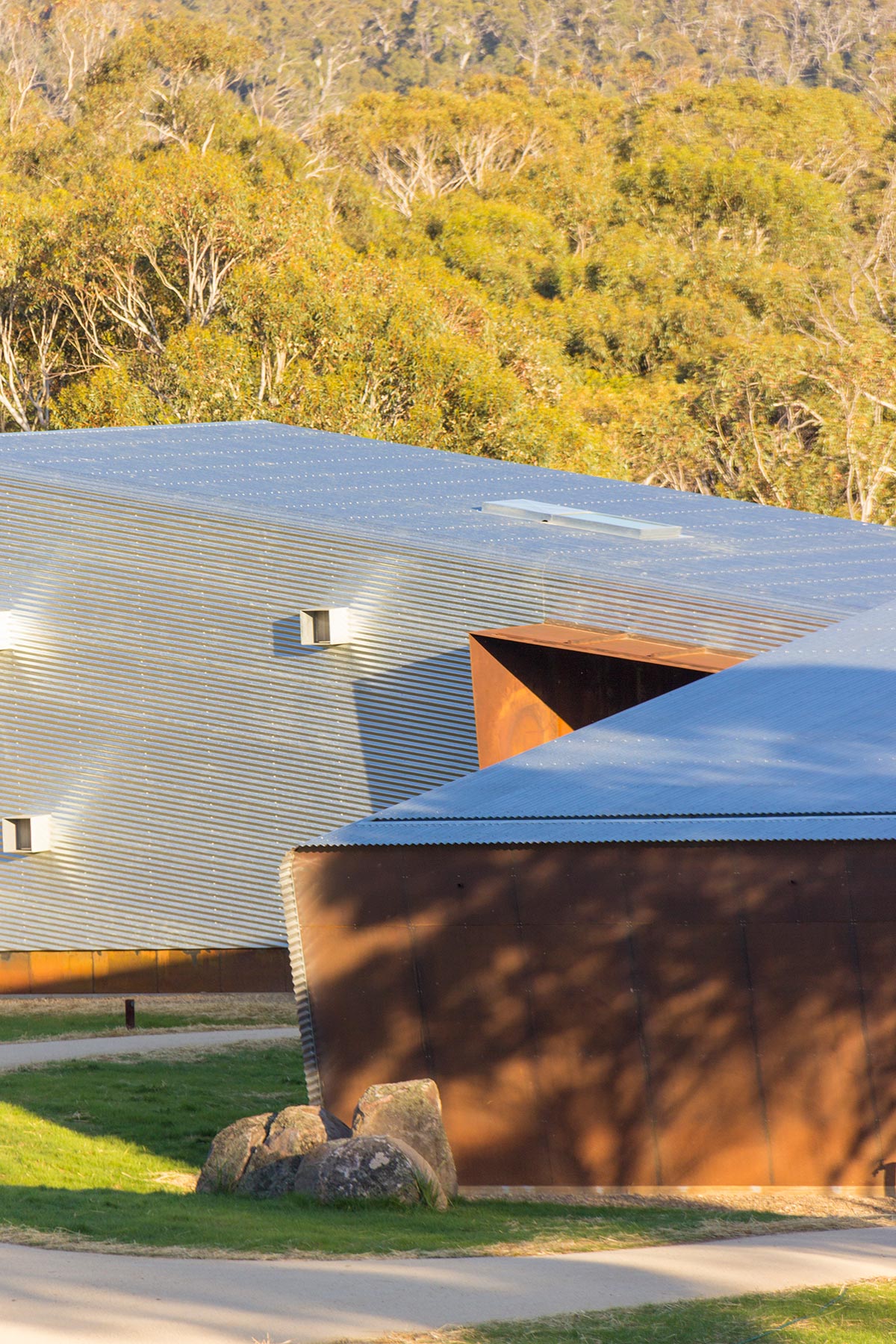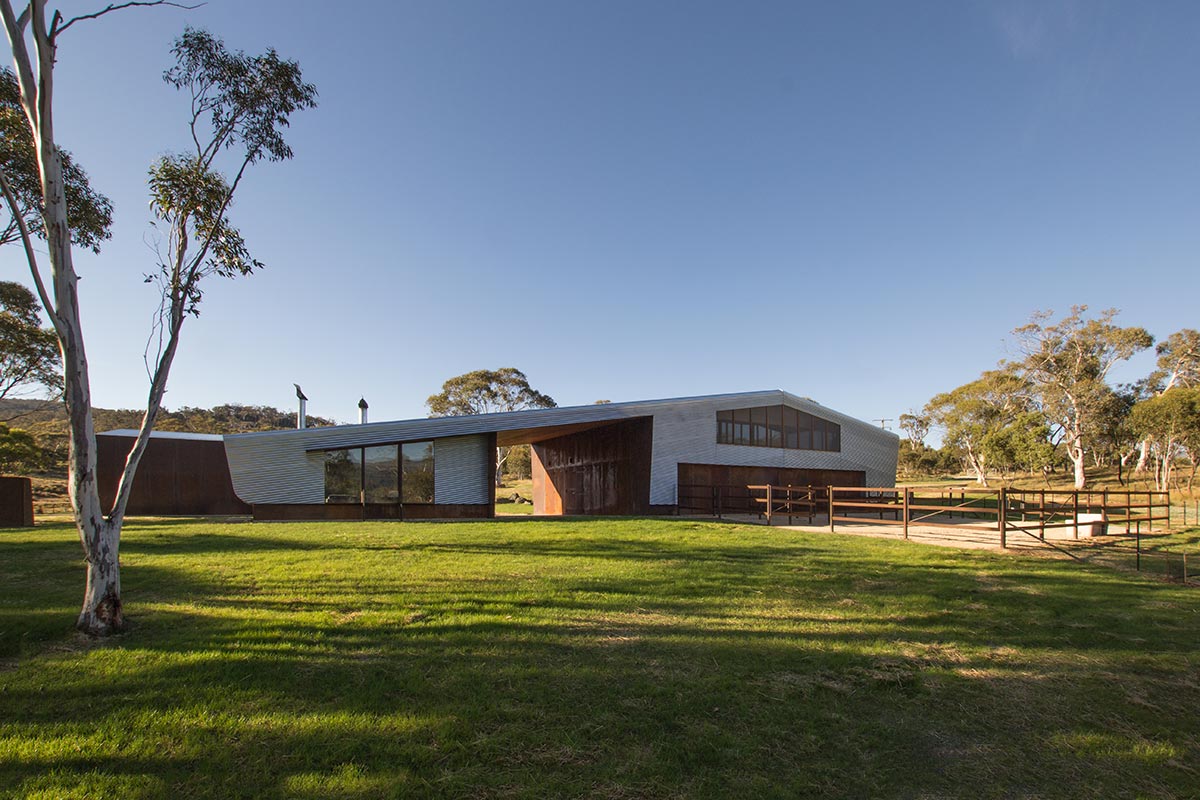 Breaking the wall plane, providing natural light and cross ventilation, small pivoting windows that puncture the facade can be found on the southern edge of the building. On the northern façade, large windows admit light and warmth. Allowing for panoramic views out to the mountain range is a large trapezoidal opening to the upstairs recessed verandah.
"The stables open onto holding yards on the northern side, where horses can be brought to prepare for a ride. The holding yards, breezeway portal and end elevations are all finished in the rich ochre tones of weathered steel, bringing warmth to the building, and protecting the building from bushfire. The interior finishes are robust and agricultural, with steel and concrete being the primary materials. In the living areas, timber joinery is introduced adding a sense of refinement to and softening the spaces." – Casey Brown Architecture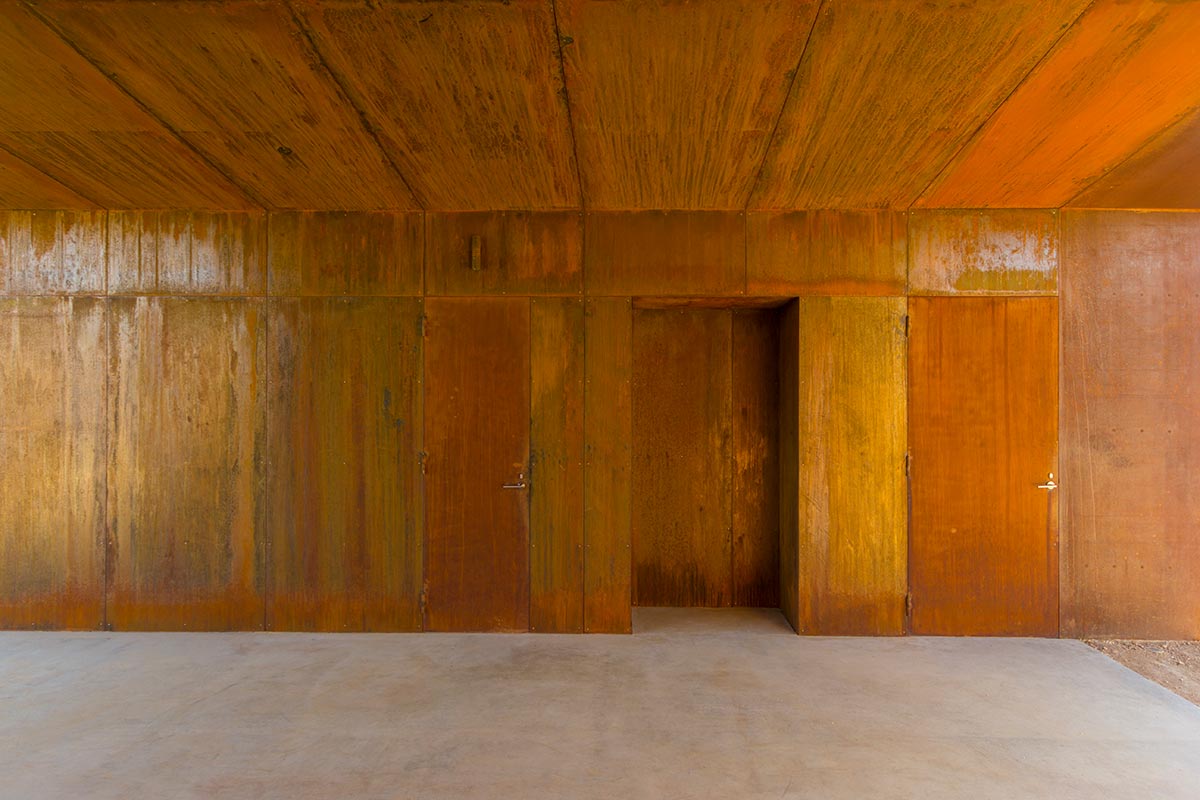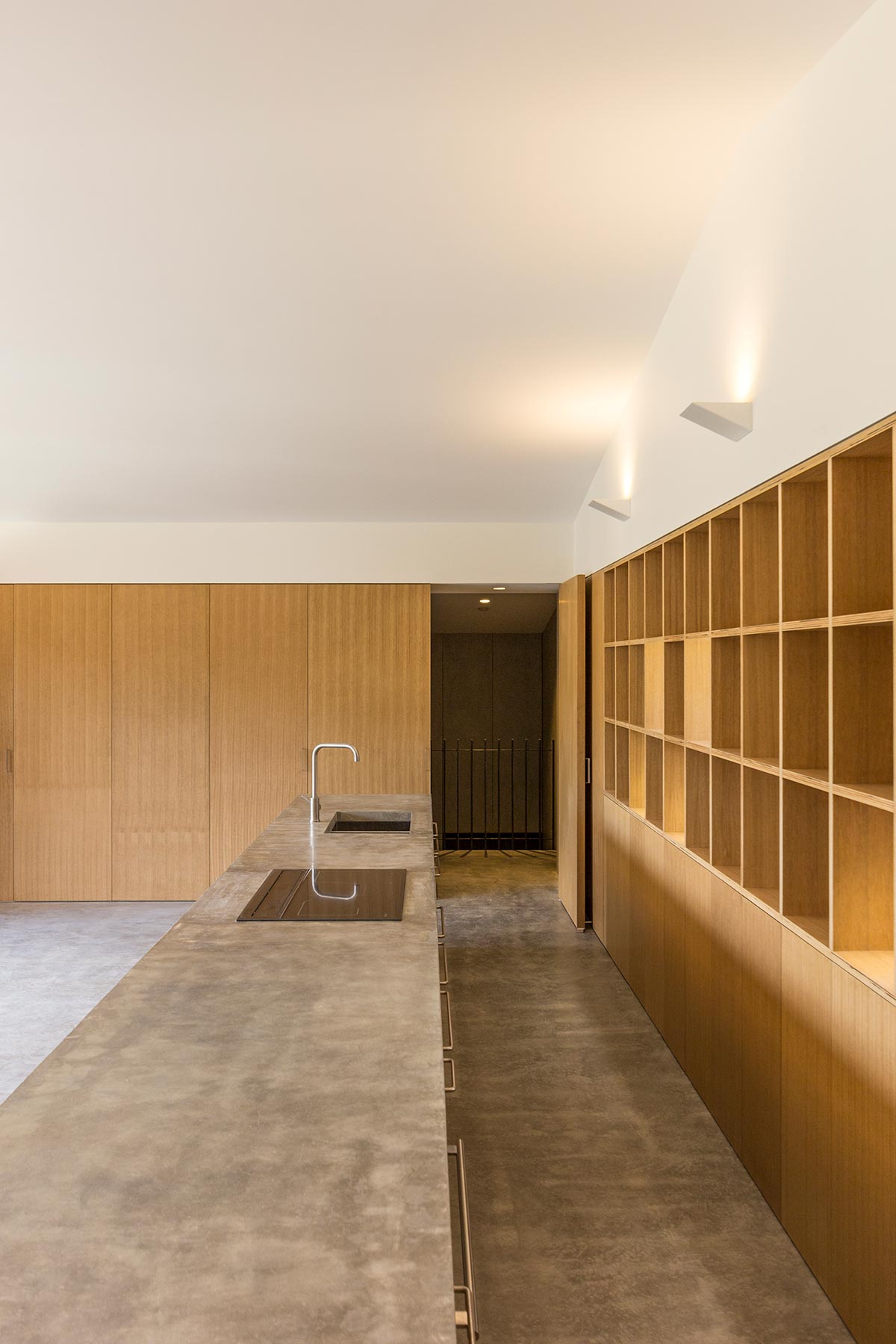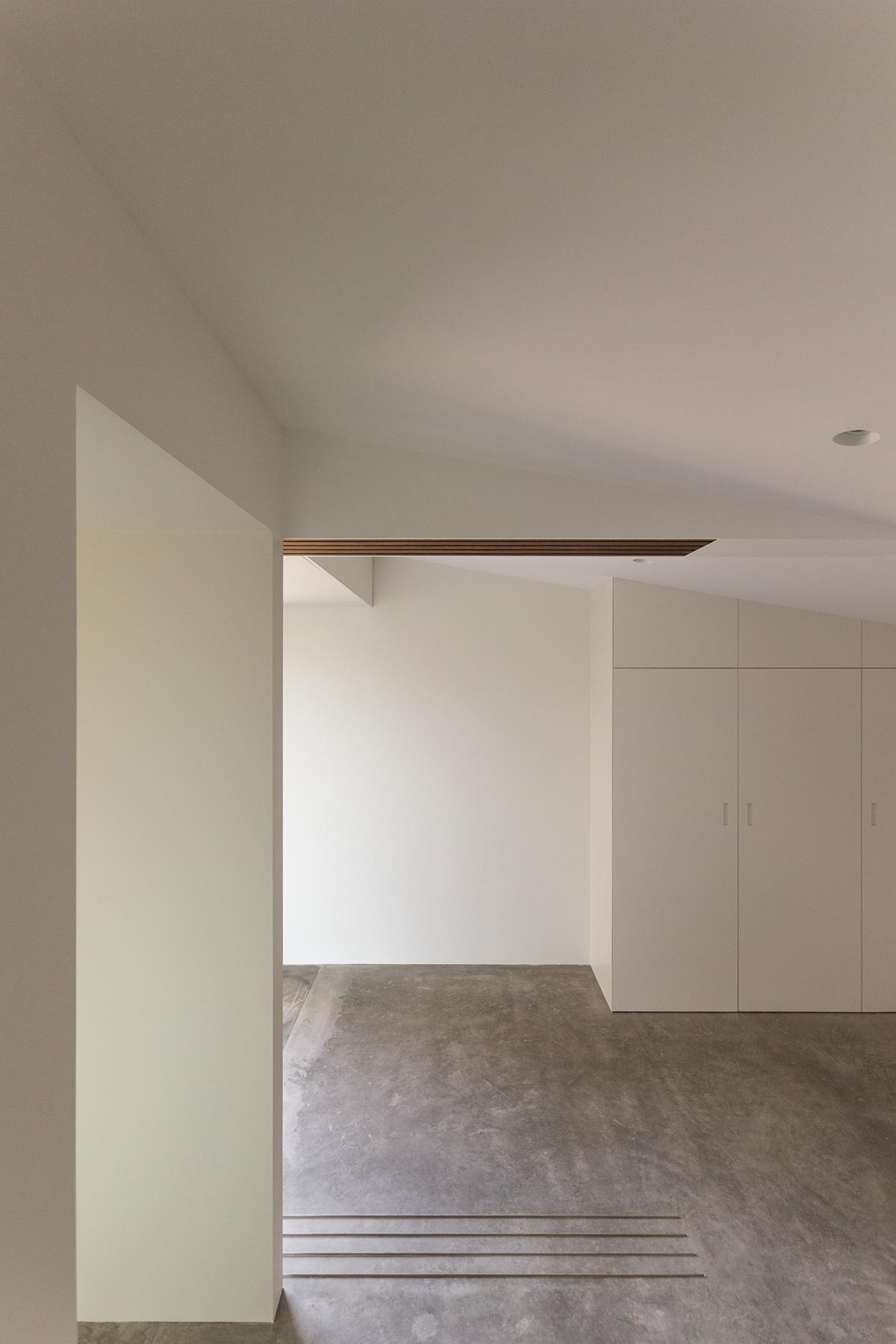 The exposed concrete and masonry walls internally provide thermal mass to mediate against diurnal variation, mitigating the hottest and coolest parts of the day. During the snowy winter weather, a wood-fired boiler heats water which is circulated through the slabs provides comfort, in addition to polished concrete flooring and exposed ceilings that adds warmth to the building. These thermal responses provide protection to the horses, and comfortable accommodation close to the nearby ski fields.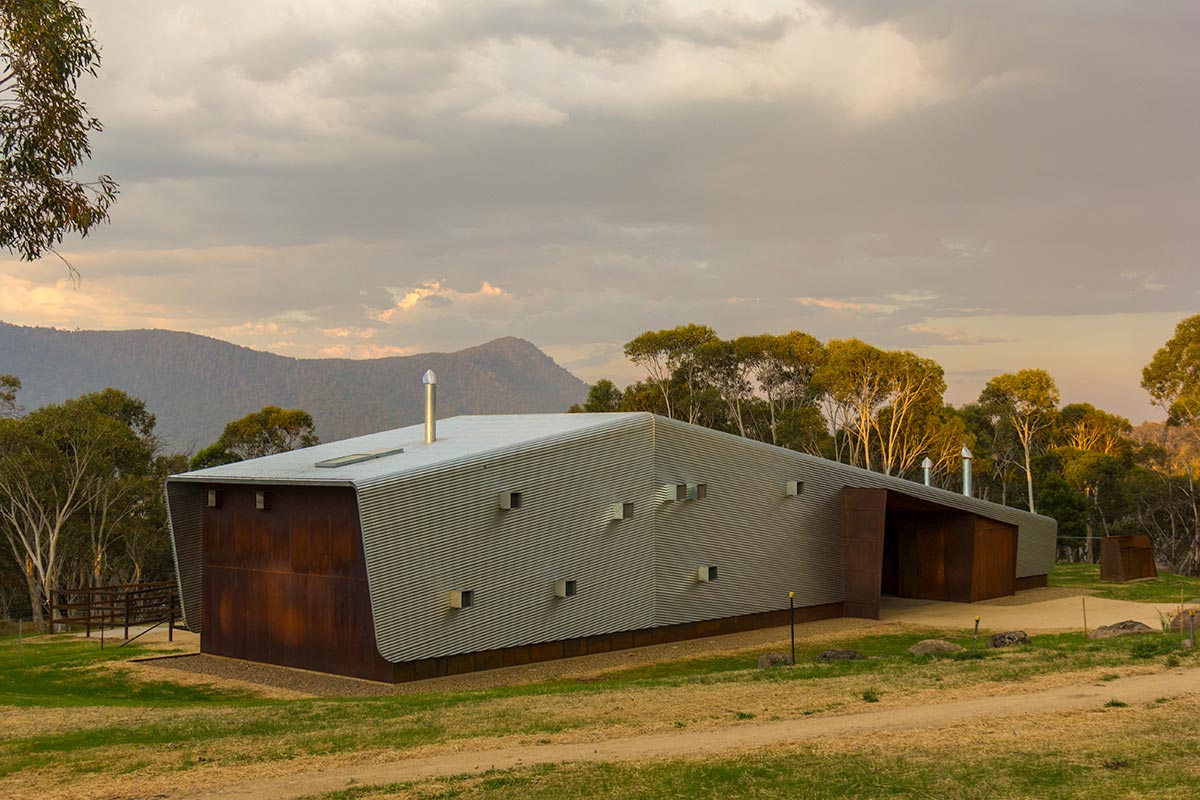 This contemporary shed by Casey Brown Architecture beautifully blends with the bushland in which it resides, creating a safe haven for its inhabitants while giving new life and refinement to the classic corrugated shed.
Project: Crackenback Stables
Architect: Casey Brown Architecture
Location: Crackenback, New South Wales
Type: New Build
Builder: Bellevarde Constructions
Photography: Rhys Holland